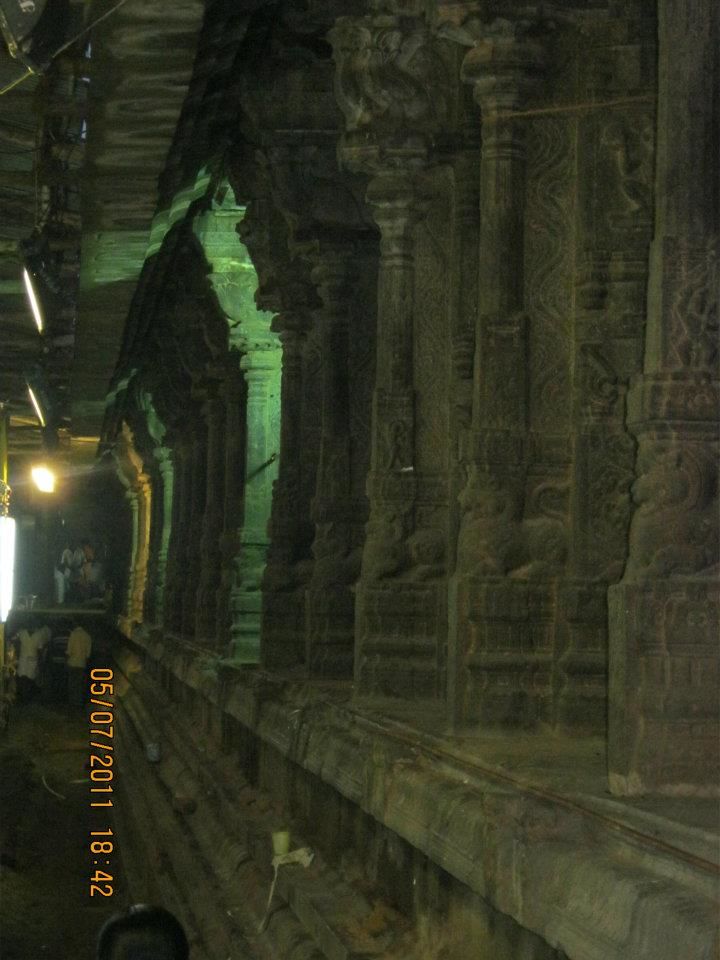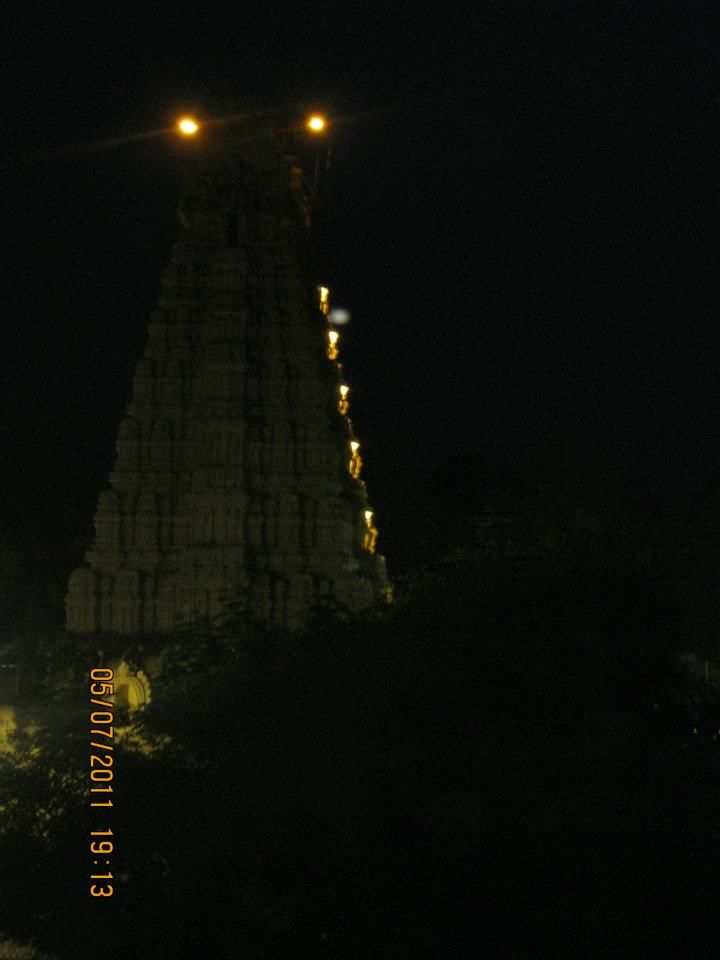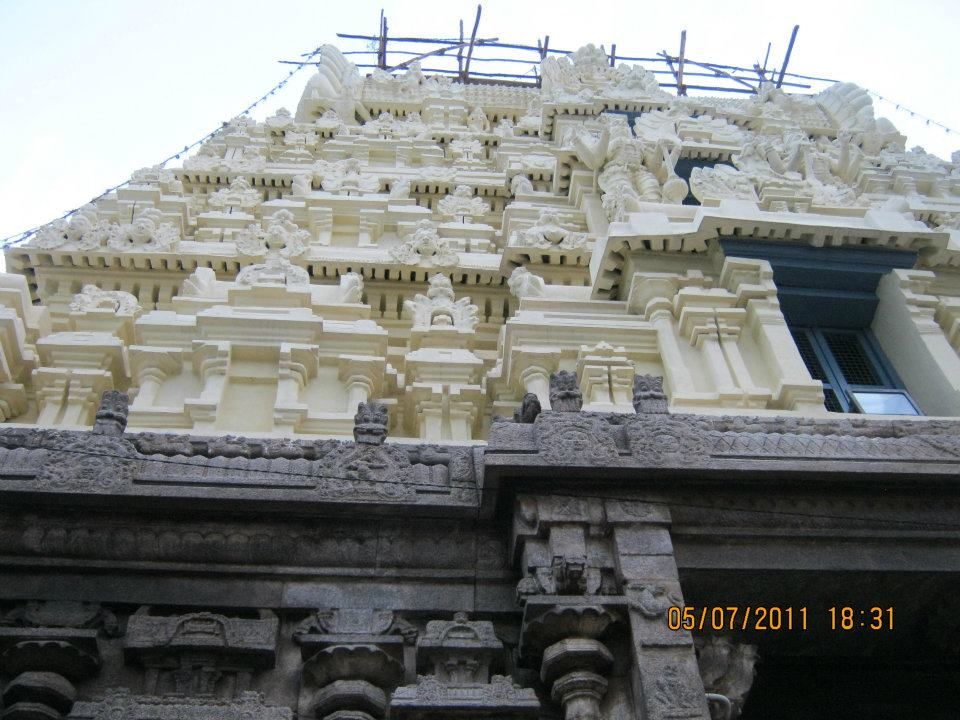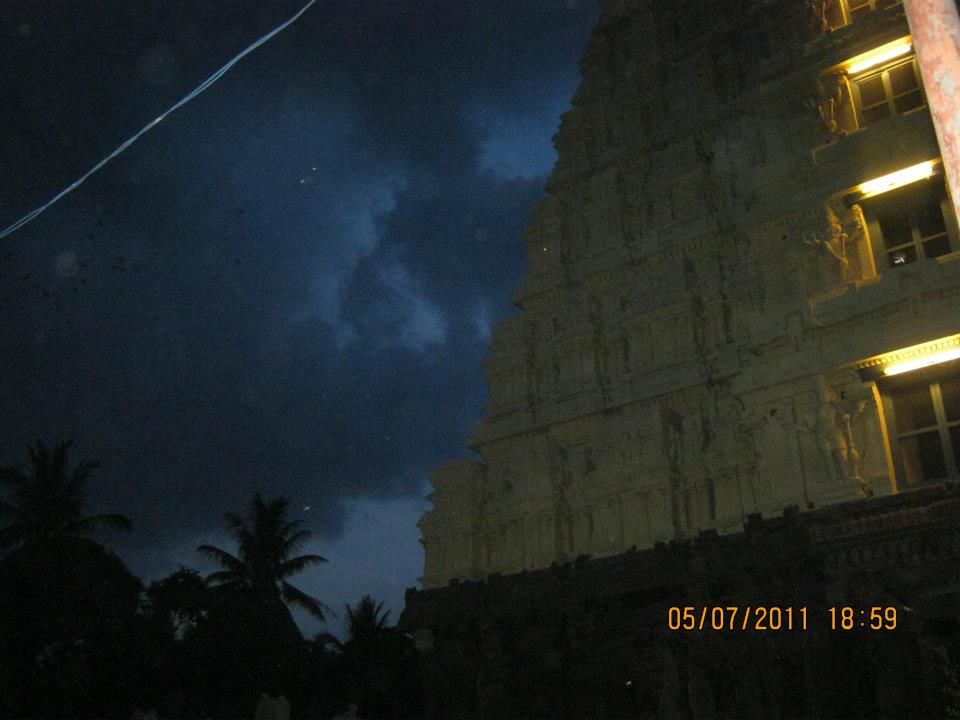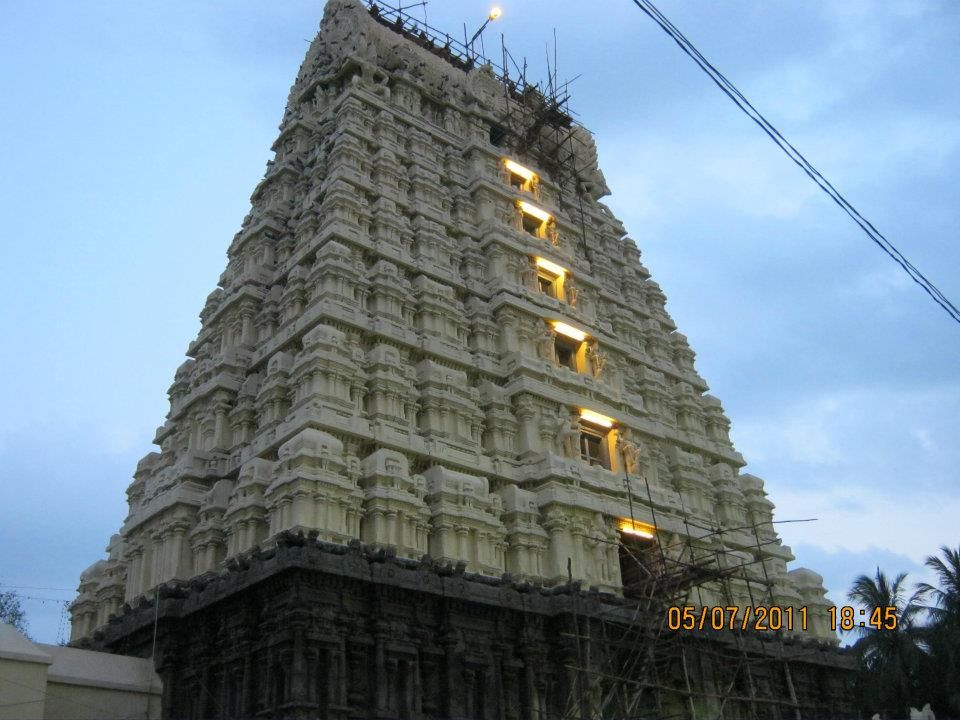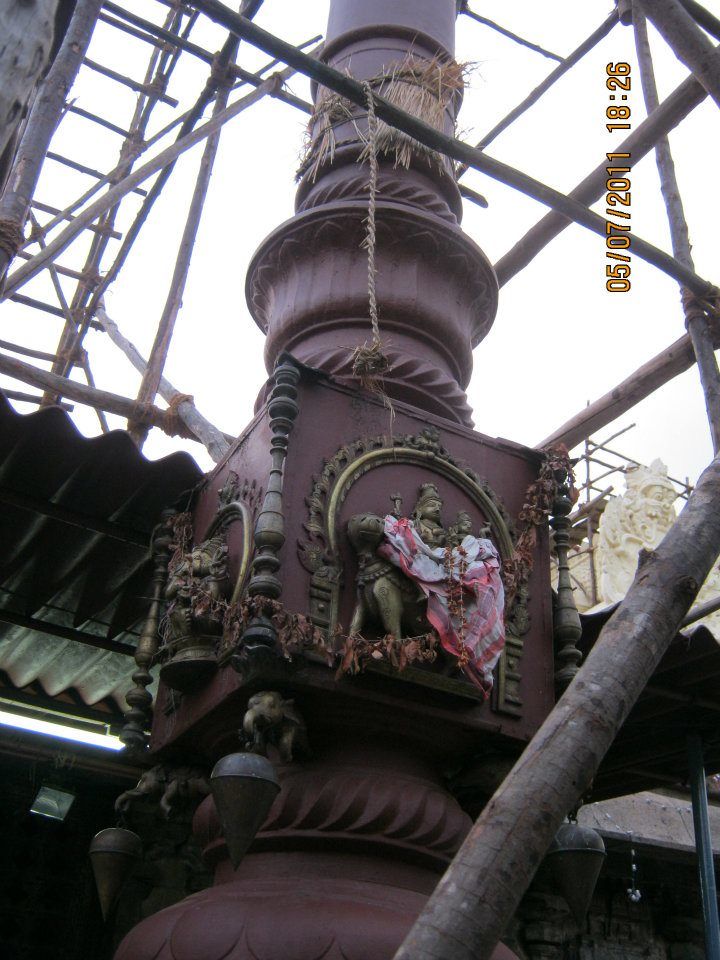 Seshadri Express from Bangalore to Katpari 
Miles and miles of coconut groves passed by and I slept peacefully in a compartment filled with people.
Katpadi lies in the northern side of the Palar river. Andhra Pradesh state border is just a 5 minute drive from Katpadi. A broad gauge railway line which connects Tamil Nadu to Karnataka, Kerala and Andhra Pradesh to Tamil Nadu passes through Katpadi.
I got down here for Vellore.
It is considered one of the oldest cities in South India and lies on the banks of the Palar river on the site of Vellore Fort. Vellore was once the capital city of the Vijayanagar empire during 1606-1672. The fort in Vellore was described as the best and strongest fortress during the Carnatic War in the 17th Century. Vellore is one among the least discussed cities in India in terms of law and order issues. (wikipedia)
The Vellore Fort is surrounded by a moat which is now used for tourist boating. The fort covers a large area boasting of a temple, mosque, church, Vellore Christian Hospital and many other government buildings. The temple particularly is marvelous with its detailed stone work and intricate walls. The fort is constructed in Granite.
After the death of Tipu Sultan, his family was detained in this fort. The last king of Kandy (the last reigning monarch of Sri Lanka) was taken as royal prisoner and exiled here. The recent renovations have tried to colour few walls with yellow paint which has effected its grandeur. One small corner in the back also proclaimed to remove all your sins if you touched your head to the ceiling and of course paid two bucks to the priest. The hordes of insects after sun fall is unbearable if you are anywhere near electric lights (near the moat).
Vellore Fort is a large 16th-century fort situated in Vellore city near Chennai, in the state of Tamil Nadu, India. The Fort was at one point of time the headquarters of the Vijayanagara Empire. The Fort's ownership passed from Vijayanagara Kings, to the Bijapur Sultans, to Marathas, to the Carnatic Nawabs and finally to the British, who held the fort until India gained independence.

Jacques de Coutré, a European traveller in the region during the 1610s, stated that "We arrived in the city of Belur, which is also walled, with two walls of stone, and is more than two leagues in circuit, with very deep moats full of water. It seemed to be almost two cities. I have never seen a city that was so fortified and which had such lovely walls and bastions as this one. We prize the cities of Antwerp and Flanders, but neither can compare in their fortifications or loveliness to this city"