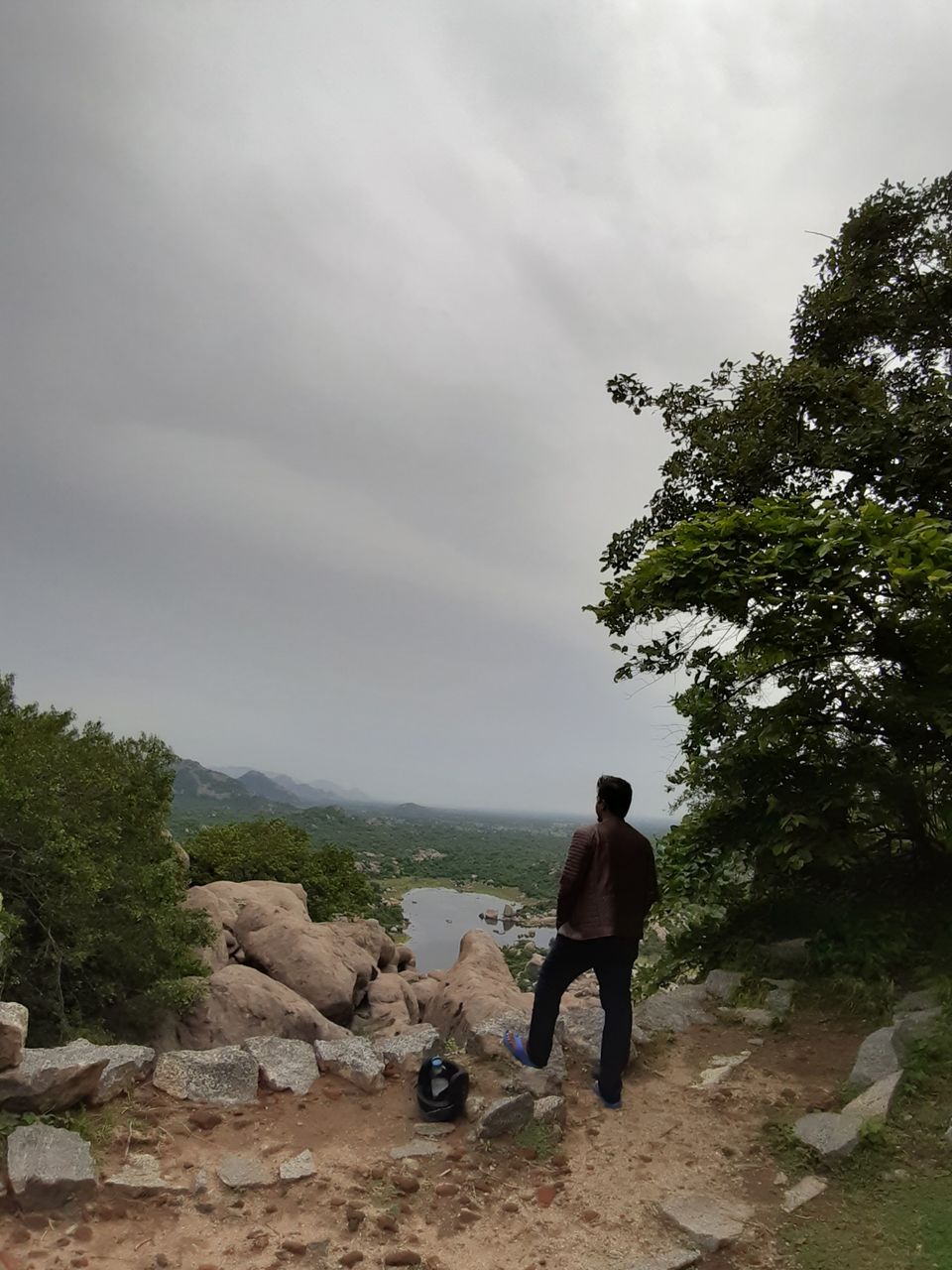 It was a rainy day at Auroville and I was too eager to explore some place which I havent before. I was waiting for the rain to stop but it didnt stop for a moment. I was so lost in thoughts and was kind of offbeat that I really wanted to get out riding with the wind on my face.
So I was searching for some places to visit and again like always thanks to a fellow traveller who referred me to the vellore fort. Now that I got a destination to visit I just got out of the guest house and got myself drenched in the rain.
My belief was one fears to go out in the rain before he/she gets wet .. but once we are wet, it's going to take more than rain to stop us going out.
I set out on my bike towards the vellore fort, though I have been in Tamil Nadu all my life never once did I visit the vellore fort. So I was excited and very very thrilled. Thanks to the rain I was totally dirty by the time I reached the fort. And yes it was a long bike ride.
When I parked my bike and looked at the entrance of the fort it looked amazing. I walked inside and there was this entrance fee that we have to pay , I dont remember the exact amount but it was definitely not expensive.
So I started walking inside and that is when I totally understood why this fort was once called the fort which was Impenetrable.
I could see a large lake, a huge granary, a town hall, a compound for wrestling and arm to arm combat training, a large space for the horse and elephant infantry,  ammunition area where they use to make bombs and weapons and huge forts.
To get to the top one must have a stamina, half the steps to the top are broken so the climb is hard but once we get on the top of the hill we will surely get to know why the fort was untouchable. From any angle form the top of the fort one can see 360 degrees view of the entire surrounding it would be literally impossible for enemies to get closer to the fort without being noticed.
The fort consisted of many small hills which were designated to the king , queen, top minister's and so on. Each of the hill top would have been guarded by soldiers without doubt and also they would have used bonfires to communicate with their counterparts.
I was sitting on the topmost part of the fort and wondering how safe it must have felt to the kings who ruled this place. But no matter how safe they felt at some point of time in history this place was taken over by an enemy. What that struggle would have felt like? How many lives would have been lost? What does it feel like to be pushed out of the place that people once called their home?
But after many hours of thinking and wondering within my head only one thing was clear . Life always takes its course.