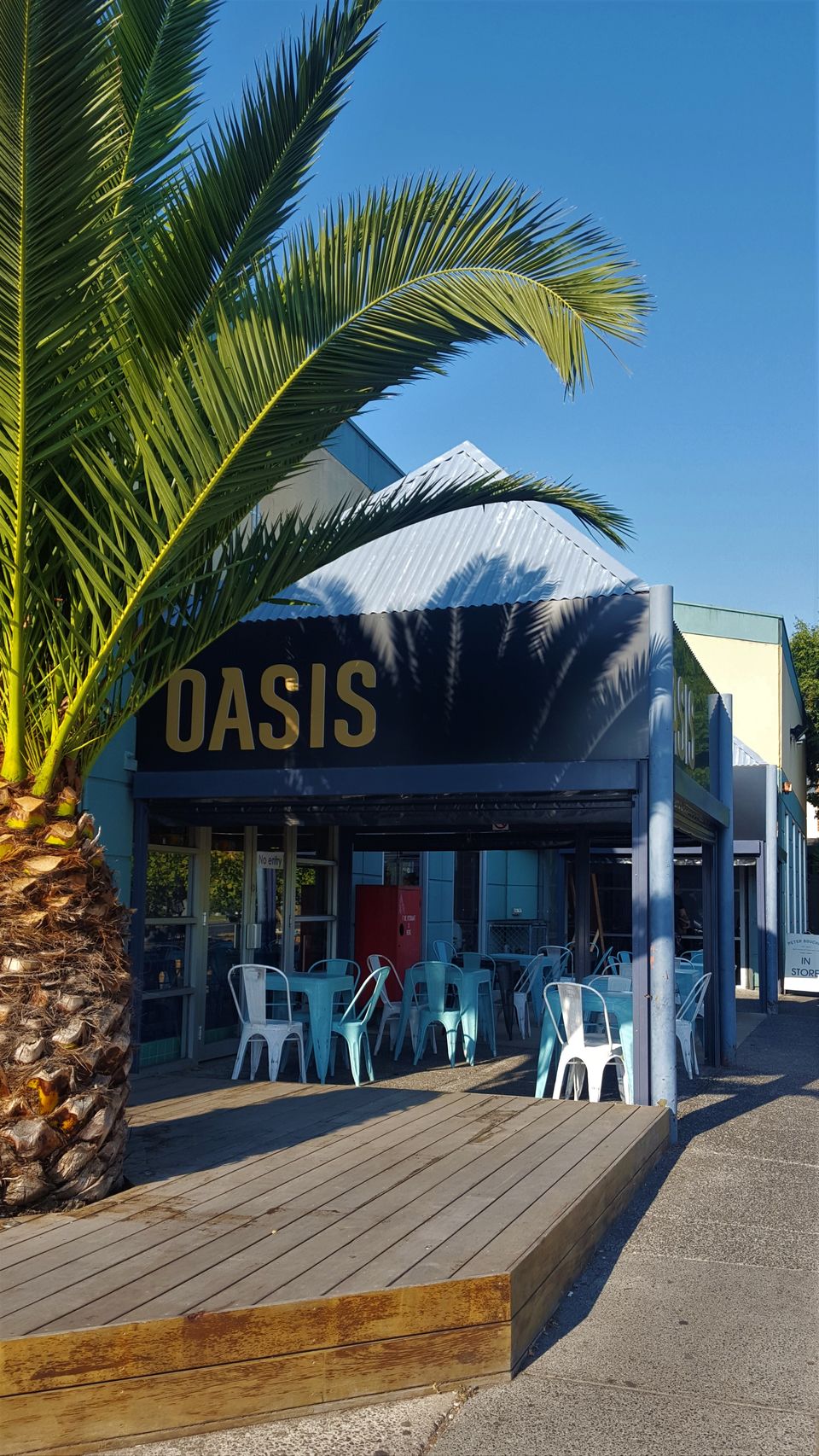 I finally found a café that is open after 4pm, especially on a Sunday. Highly essential as I struggle to get out of bed on weekends (everyone does right?). Oasis is located in Murrumbeena. It won't be as easy to get to this cafe with public transport. One can either take a bus from Murrumbeena station or an uber (4minutes). Driving would be ideal.
Oasis lives up to its name. The café is built in an abandoned warehouse and has all the magical feels that one would have when they come across an oasis in a vast desert.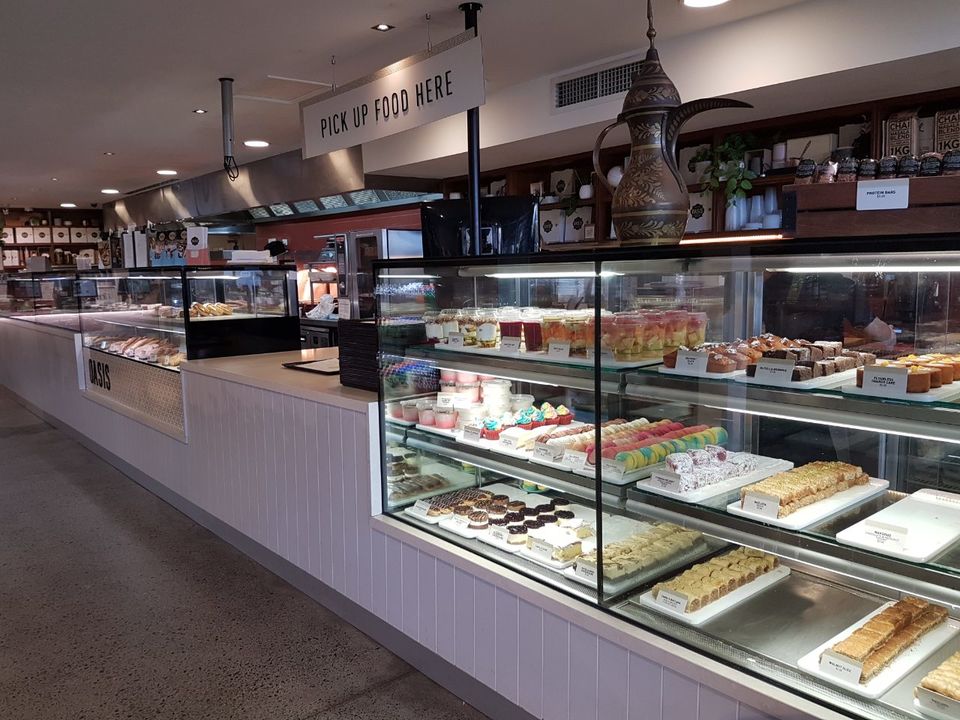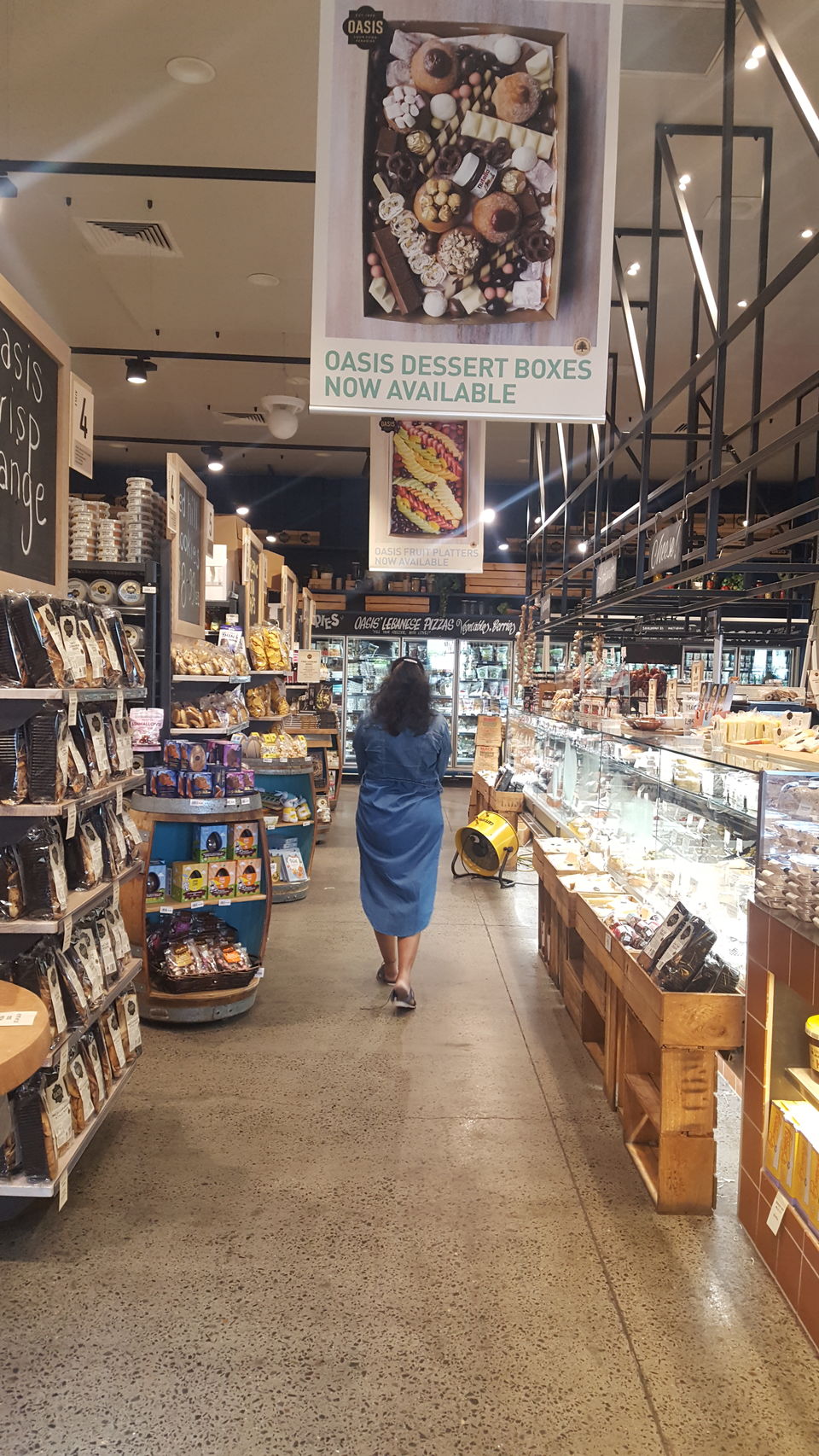 I don't do an extensive research when I visit a place as I enjoy discovering the elements during my visit. So, the surprise element at this café was the adjoining supermarket which had all things organic as well as diverse range of items. I found a packet of turmeric and tortillas with Frida Kahlo graphics (I am obsessed with everything Kahlo!).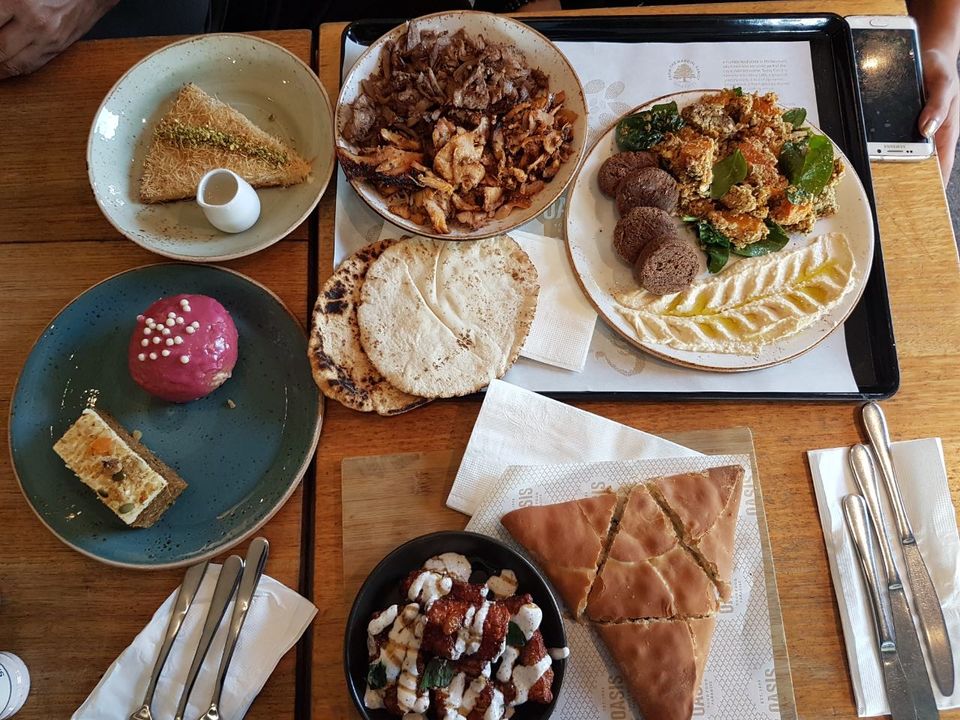 When the family eats out, we eat out! People "check out" our table as we tend to order a generous serve. Sunday's brunch had a spread of falafel with pumpkin salad, mix meat shawarma (lamb and chicken) with rice, spinach and feta parcel and halloumi chips with garlic drizzle. Along with this, we indulged in a slice of carrot cake, blackberry lemon donut and kuneffa.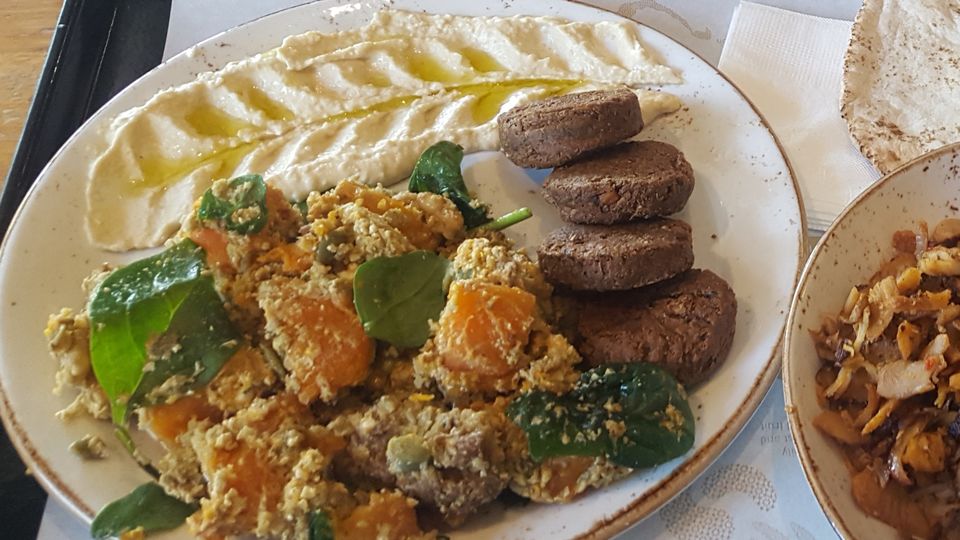 The falafel plate can be ordered with a choice of salad. They had broccoli, pumpkin and lamb salad to name a few. The pumpkin salad seems to be a popular choice as suggested by their staff member. The falafels were cooked to perfection.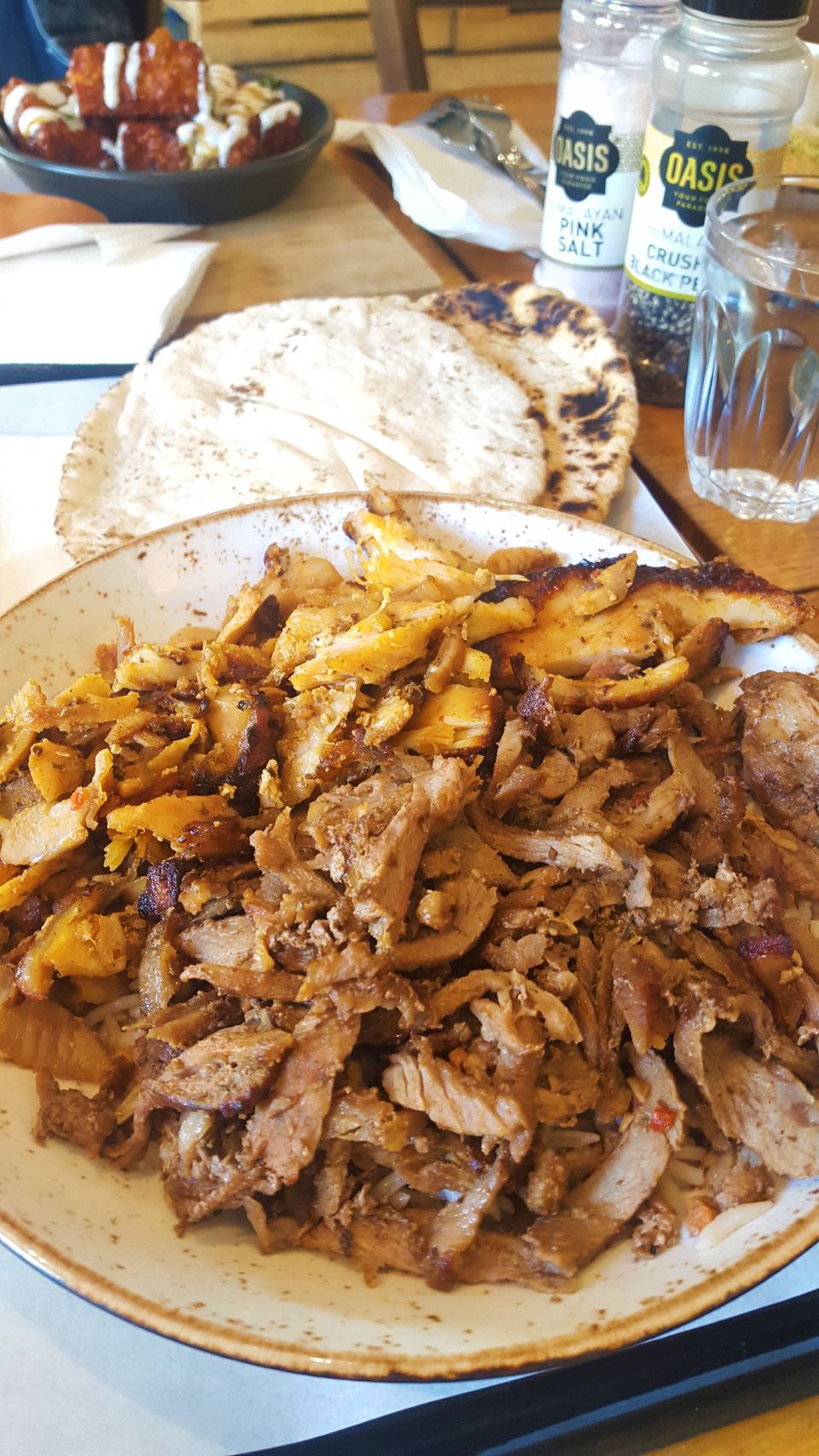 I haven't had shawarma since I moved to Melbourne. My year 12 friends and I would go to Carter's Blue in Bandra, so shawarma brought back memories. The meat was cooked well but it was a bit too dry to eat with rice. I would recommend getting a side of either bbq, chilli or garlic sauce.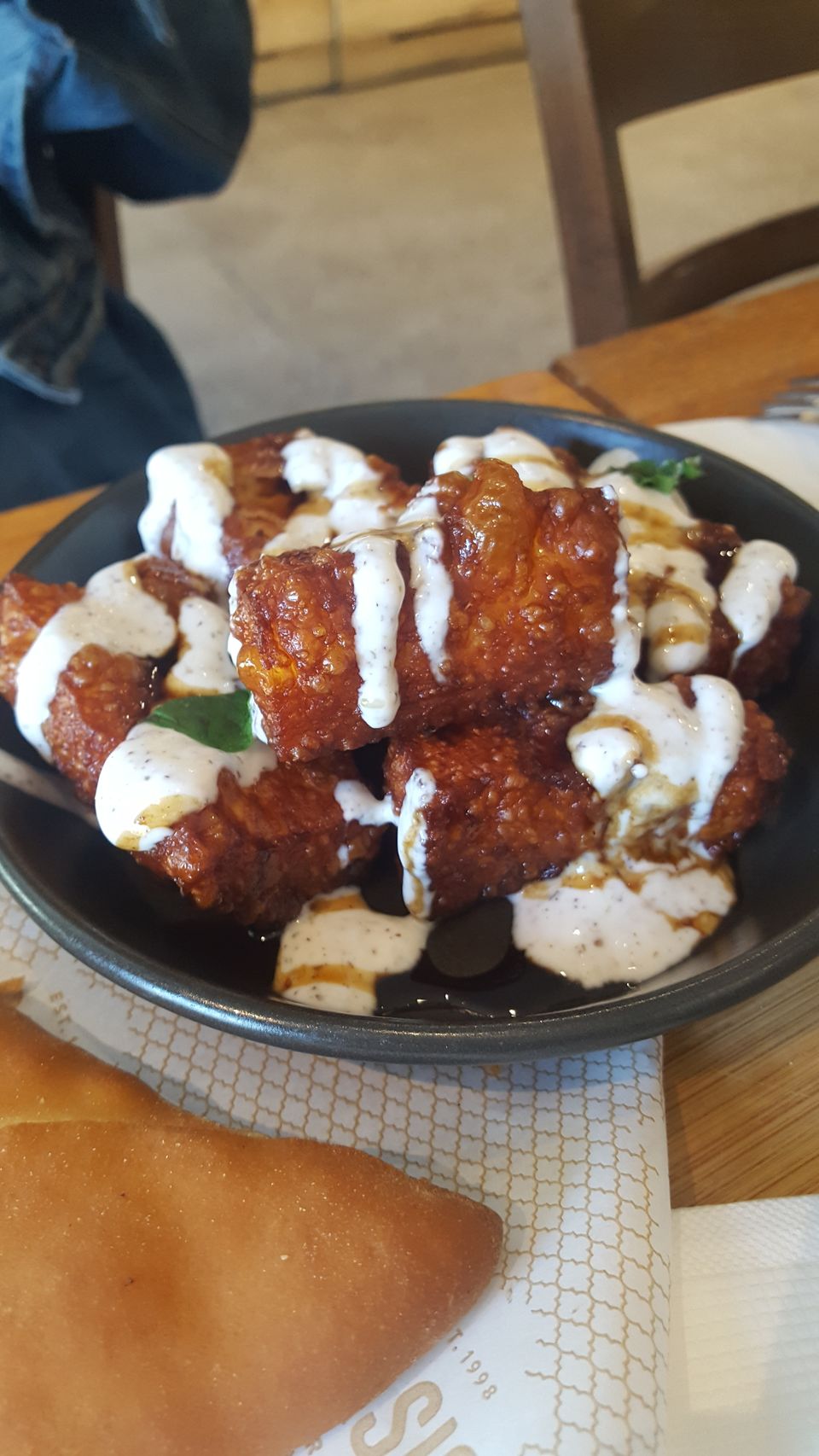 Family favourite was the spinach and feta parcel. It was baked to perfection. Personal favourite has to be both spinach and feta parcel and the halloumi chips. Halloumi chips are made from halloumi cheese. If you haven't had halloumi before, be prepared for its salty taste!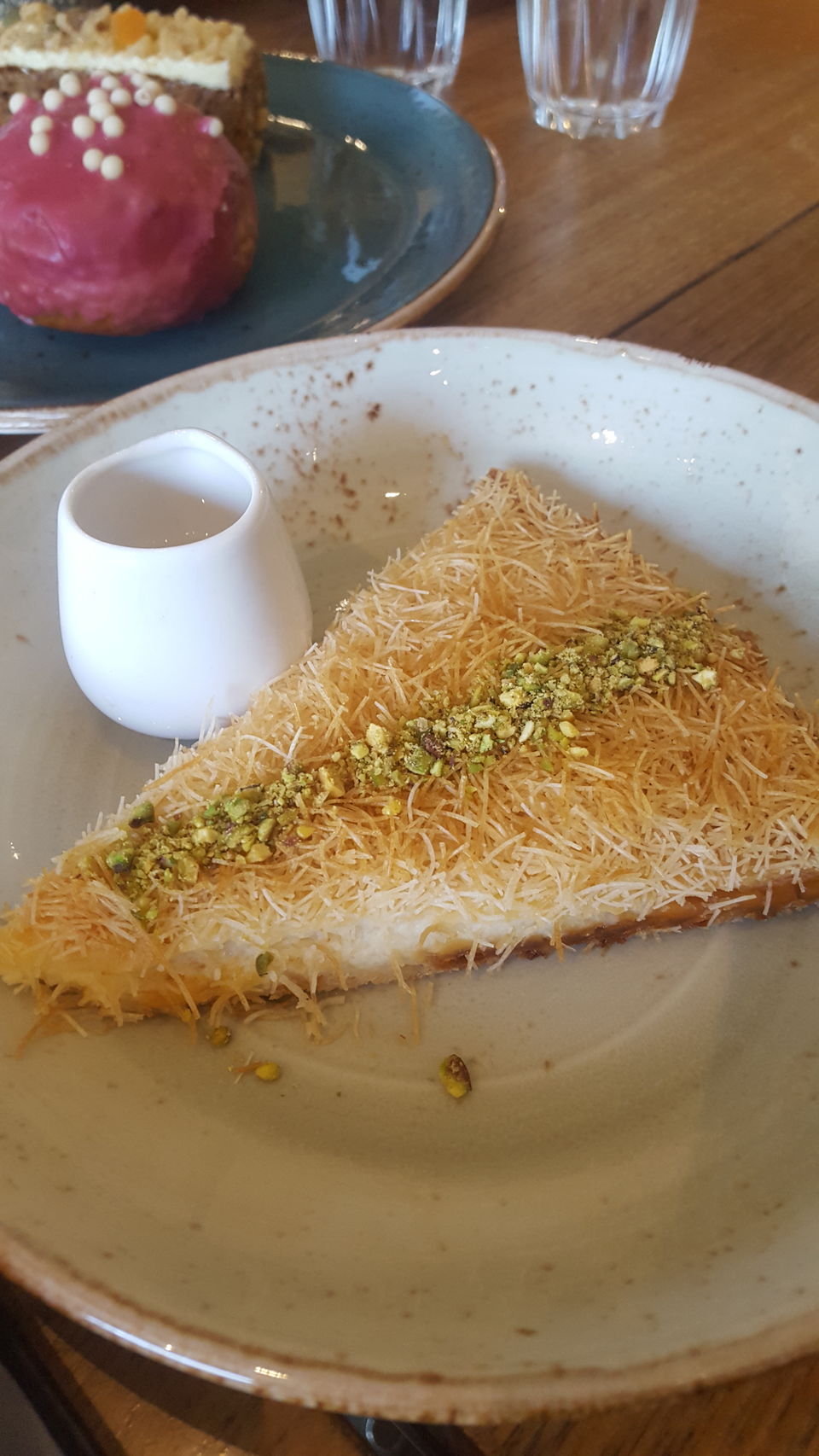 Moving on to our indulgence, Kuneffa is a traditional Arab dessert made from cheese and topped with semolina. It is served with sugar syrup. I would definitely recommend soaking the cheese pastry in sugar syrup if it is your first time trying Kuneffa. It is one of those desserts that grow on you after few attempts. I don't entirely love it yet and I'm someone who looks at the dessert menu before the mains.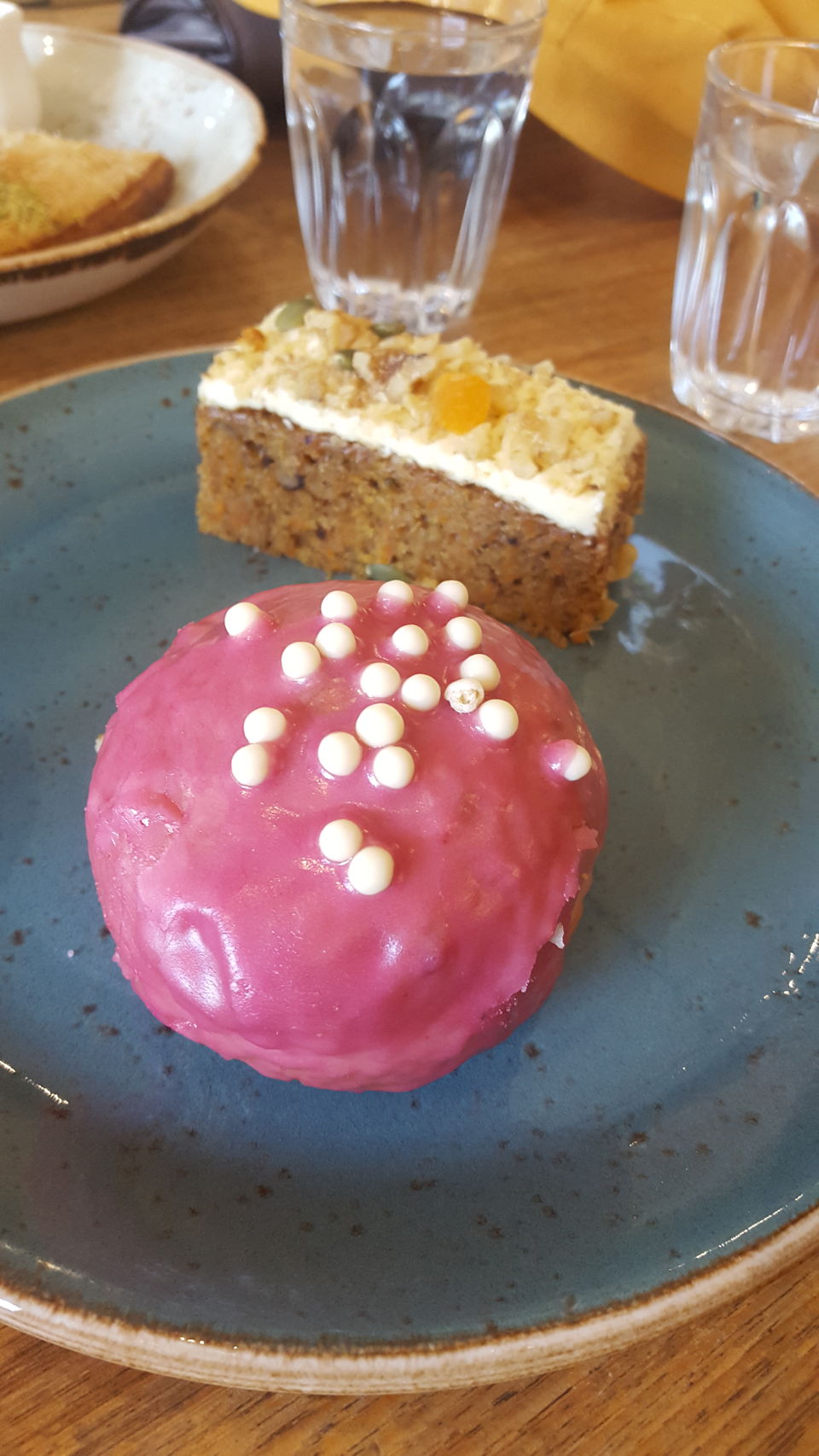 The blackberry lemon donut was surprisingly flavourful as the blackberry icing did not overpower rest of the ingredients (makes me so glad!). The lemon curd custard was pure divine. I love carrot cakes, probably one of my top favourite desserts. On a scale of 10, I would rate this slice a 7.5 only because I love generous amount of cream cheese frosting. However, this carrot cake was surely one of the good ones.
Have anyone of you been to Oasis? How was your experience? Do you have cafés open till evening in your side of the world? Also, if you happen to go to Oasis and buy one of those Turkish delights, do let me know!
Stayed tuned for more. Ciao for now :)
P.S. I can't wait to go back to Oasis to try their eggplant chips and the entire dessert counter!