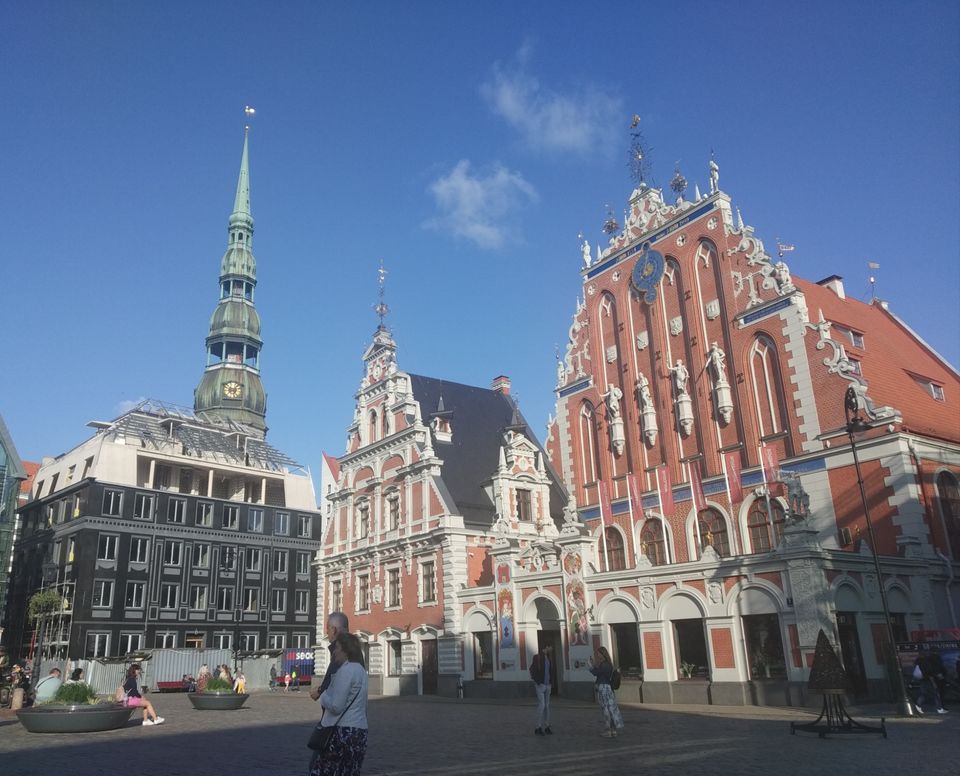 Riga was a 4 hour 30 mins bus journey from Tallinn, Estonia. The best way to travel between neighbouring Countries Estonia, Latvia and Lithuania is by the Lux Express Coach Service. We arrived at the Riga Coach Station which was a short 10 min walk from the Old Town. The best area to stay in Riga is in and around the Old Town.
The Old Town had a very nice vibe... It was buzzing with tourists chilling at the lively restaurants and enjoying the live music. Some of the beautiful sights we saw in the Old Town were the House of the Blackheads, St Peter's Church, Riga Cathedral, The Freedom Monument etc.
Close to the Old Town and just next to the Main Bus Station is the Central Market, a must visit when in Riga. It is the largest market in Europe. A great place for lunch as there is a Food Court with Restaurants offering European and Asian Cuisines.
The historic Kalnciema Quarter is another interesting place to visit in Riga. It has unique Wooden buildings and we were lucky to be around on a Saturday where there is a weekly market in the backyard of a house. One can buy jewellery, clothes, bakery products etc here. There was a DJ playing relaxing lounge music. A nice place to spend the afternoon just chilling and enjoying the drinks, local cuisine and music.
There is always something to do in Riga...One can never get bored here...The nightlife is great too. Apart from Nightclubs and Pubs, there are a few Casinos also. Riga is now on our favourite European Cities list. We absolutely loved our stay in this fun City.