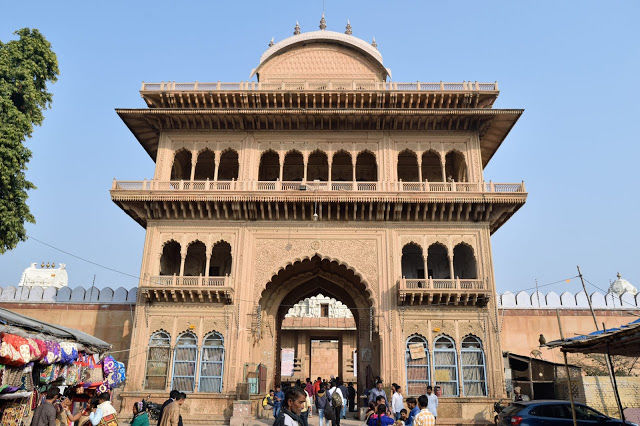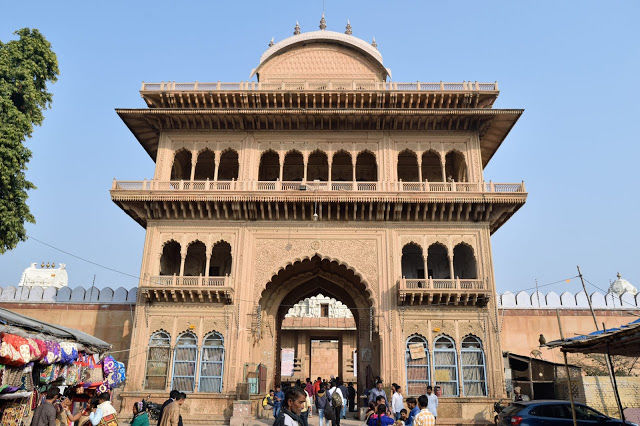 The holy town of Vrindavan, is home to ancient history dating centuries ago. The karamabhoomi of Lord Krishna, Vrindavan hustles with people all year, irrespective the weather. Among several temples dedicated to Lord Krishna, I found a temple from the South Indian origin, the Rangji Temple. Driven by curiosity, husband and I could not stop ourselves from visiting this beautiful temple, much different from others in Vrindavan. Dedicated to Lord Vishnu, Rangji Temple is a beautiful concoction of the north and south Indian architecture.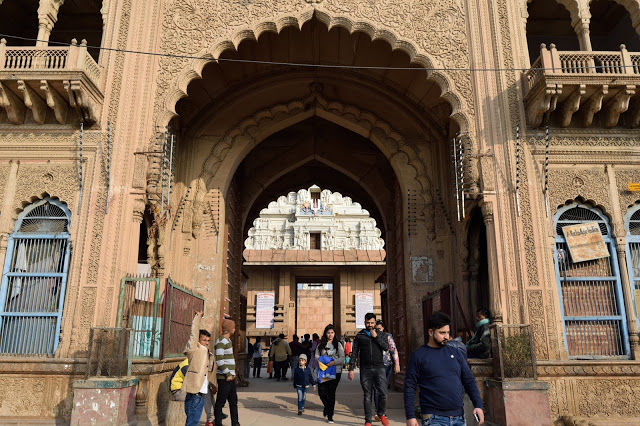 Rangji Temple History- Build in 1851, this is the largest temple of Vrindavan that houses Lord Vishnu, Lord Ram, Goddess Sita, Lord Lakshman, Lord Venugopala and Lord Ramanujacarya. The main priests are South Indian Brahmins. Only Hindus are allowed inside the temple, and non-Indians are given access to the first two gateways only. With the outer walls towering at a height of 773 feet and width of 440 feet, you can imagine the vastness of the space enclosed within.
Here is my photo blog on the beautiful Rangji Temple-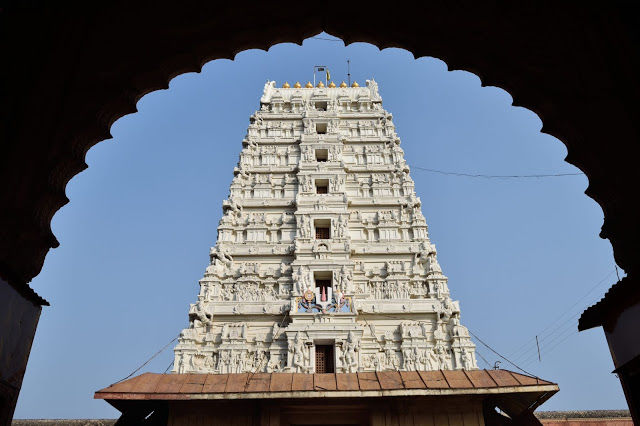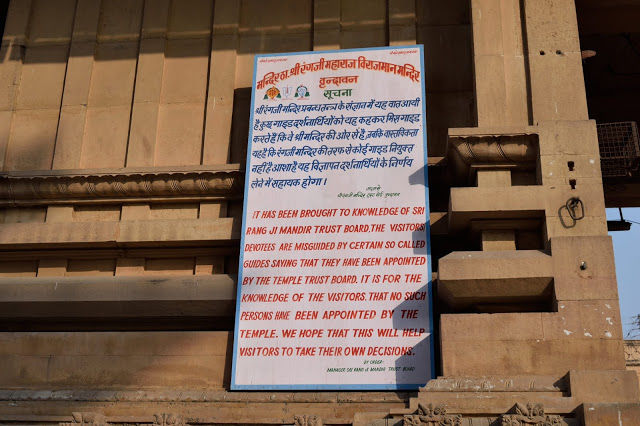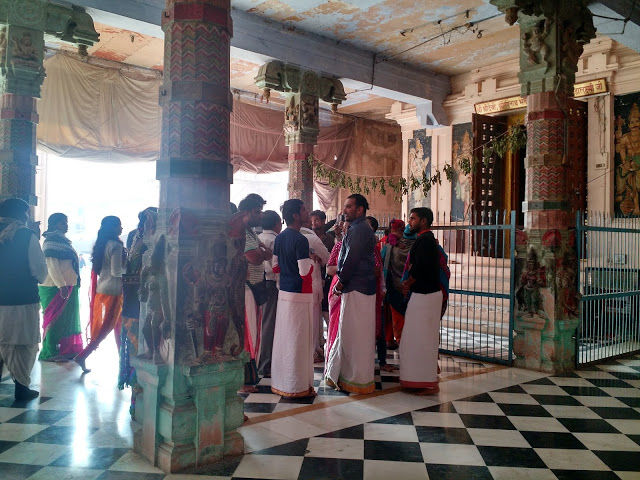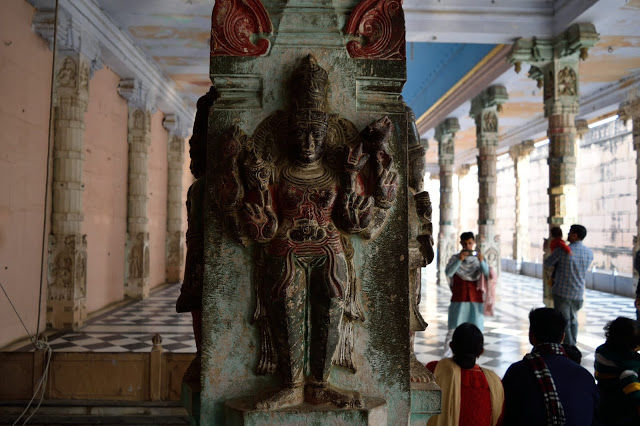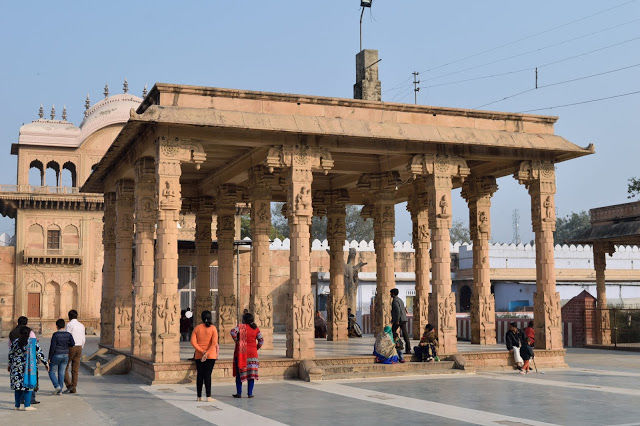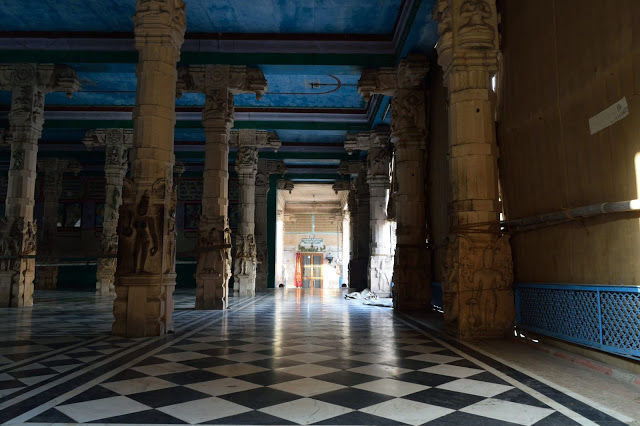 How to reach- Vrindavan has a major monkey menace. Hence exploring the place on foot is not advisable. Hire a rickshaw or shared auto to reach Rangji Temple which is close to Gandhi Chowk.
Timings: Summers- 5:30 to 10:30 am and 4 pm to 9 pm Winters- 6-11 am, 3:30-8:30 pm
P.S: This trip of mine was in Jan 2018 Also this post made it as the top post on Indiblogger home page.