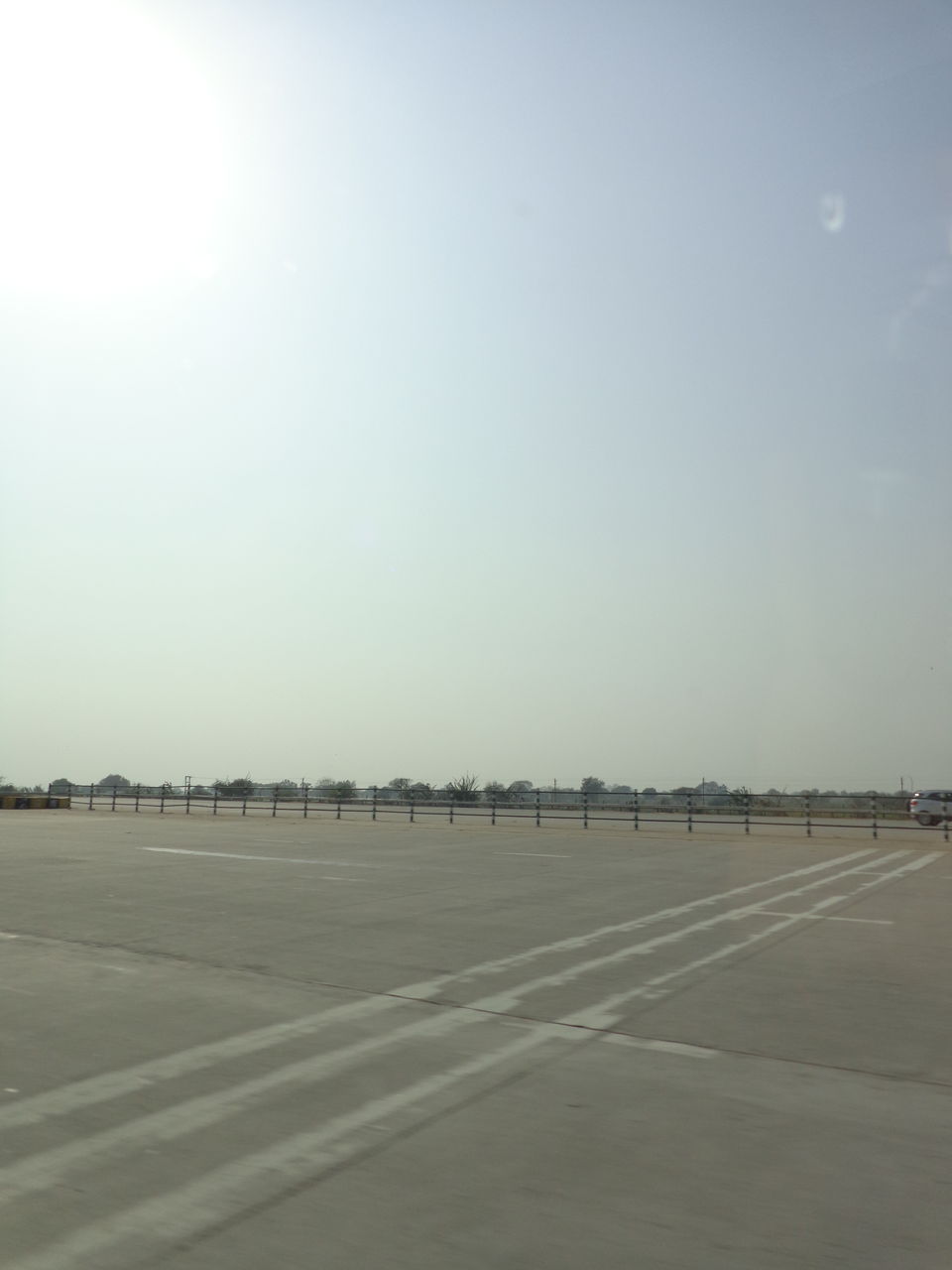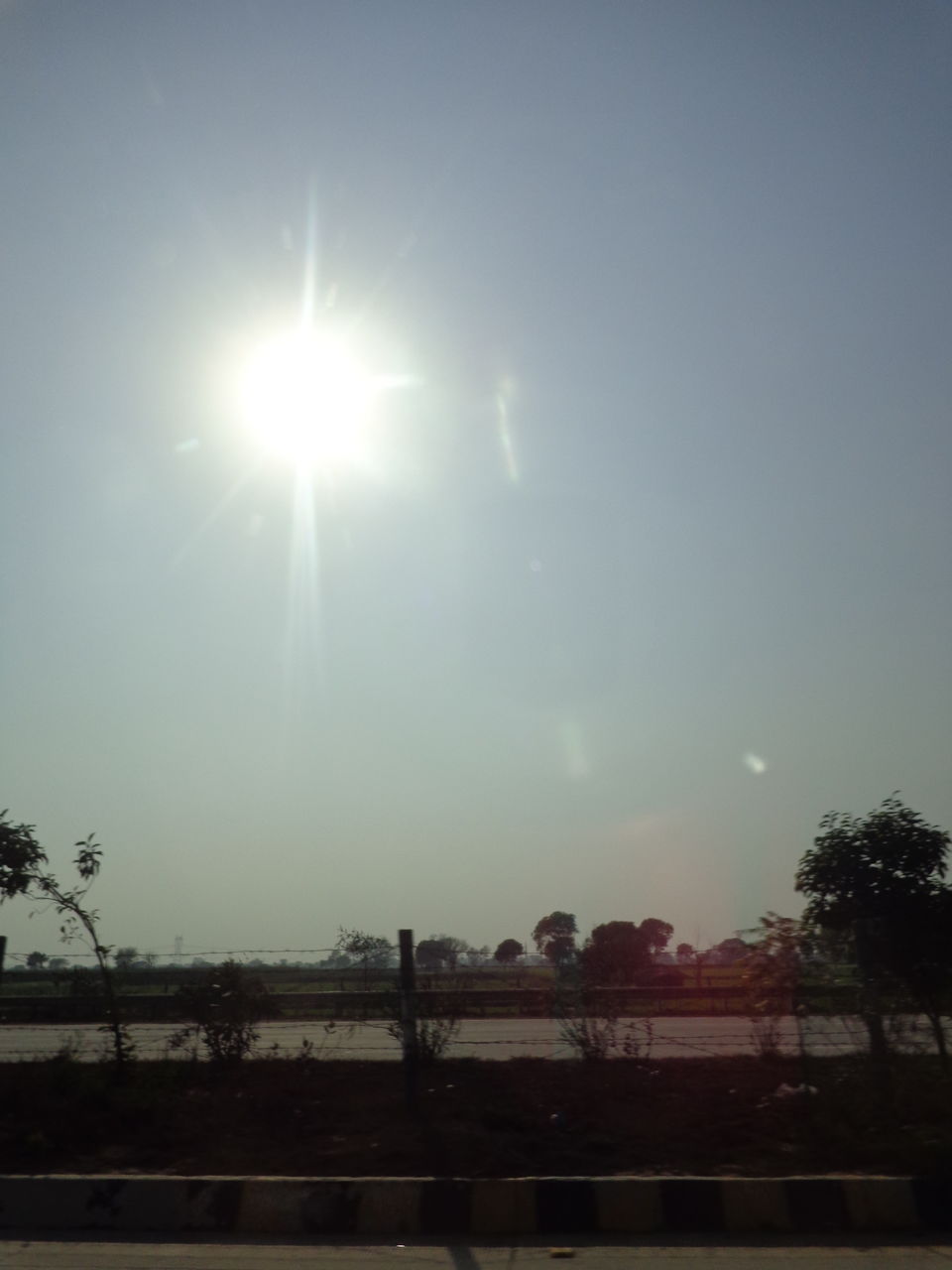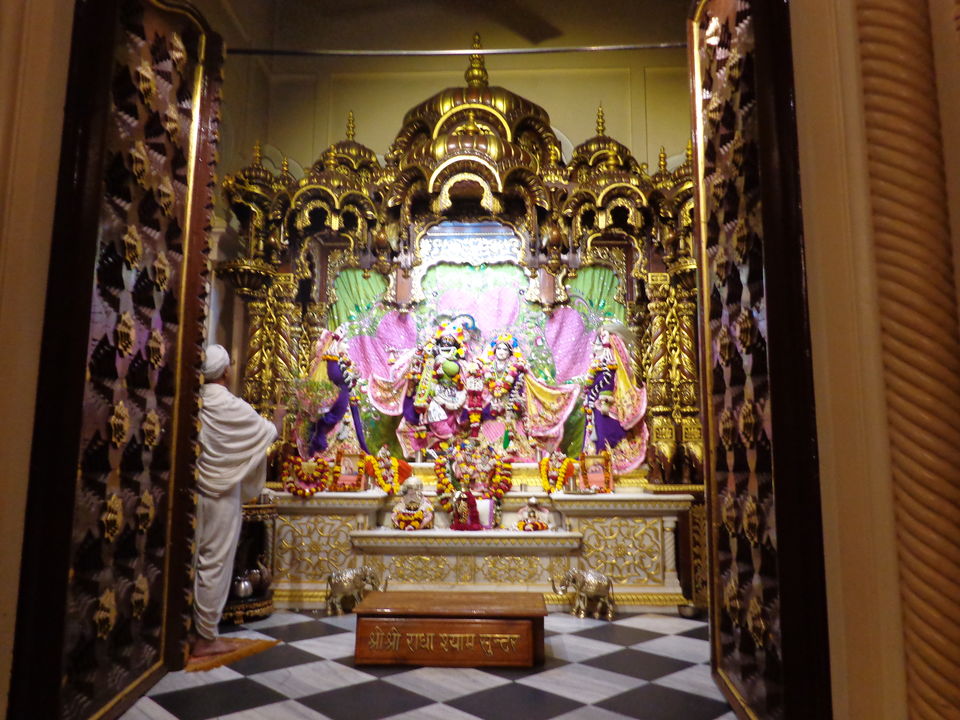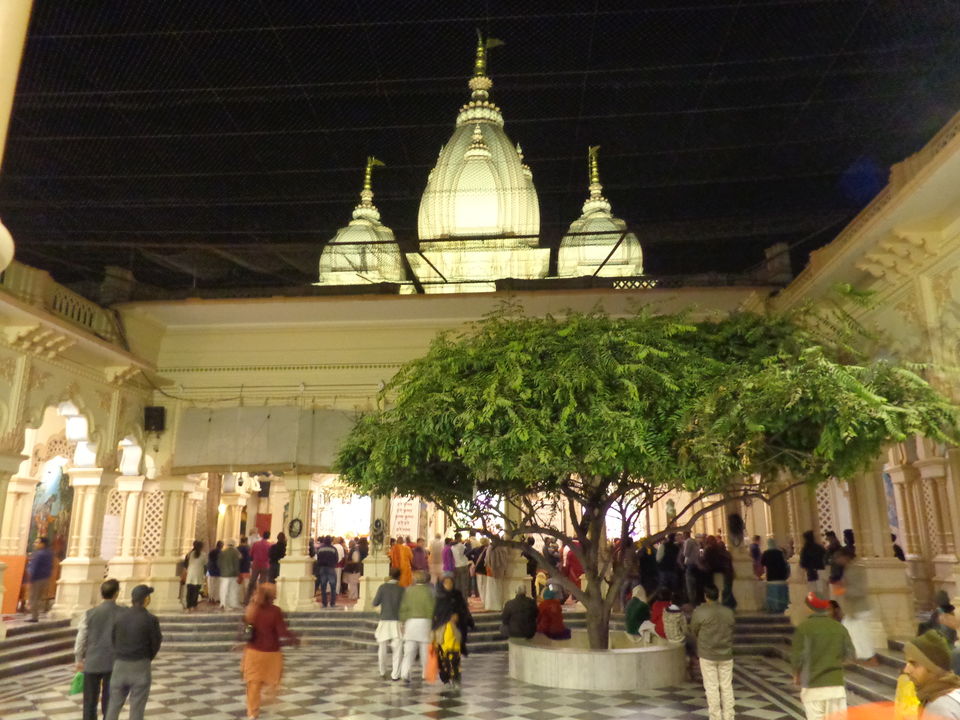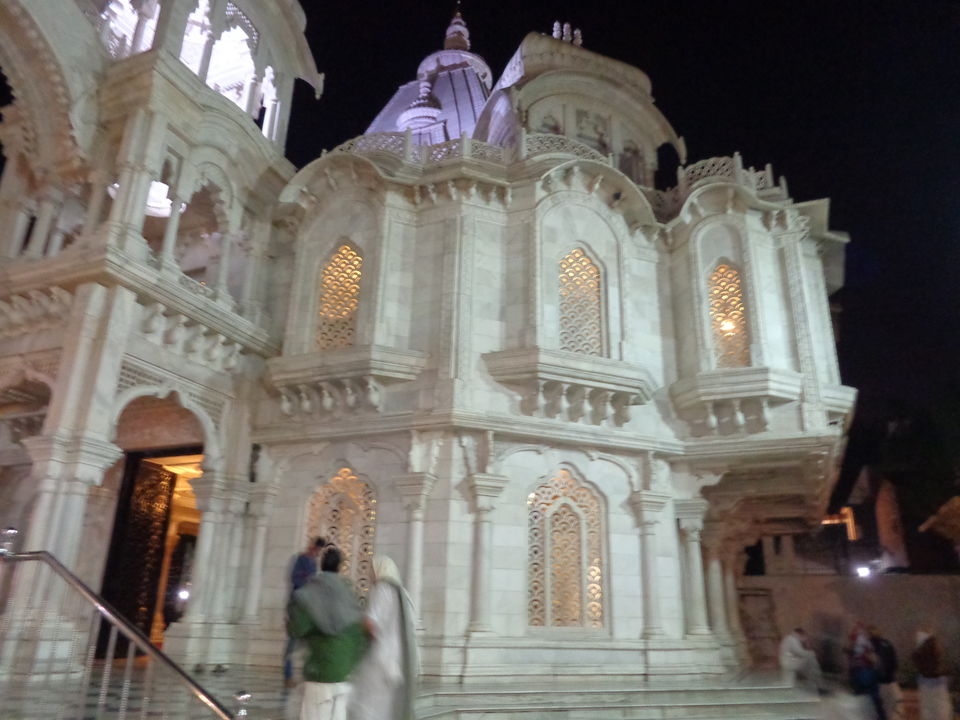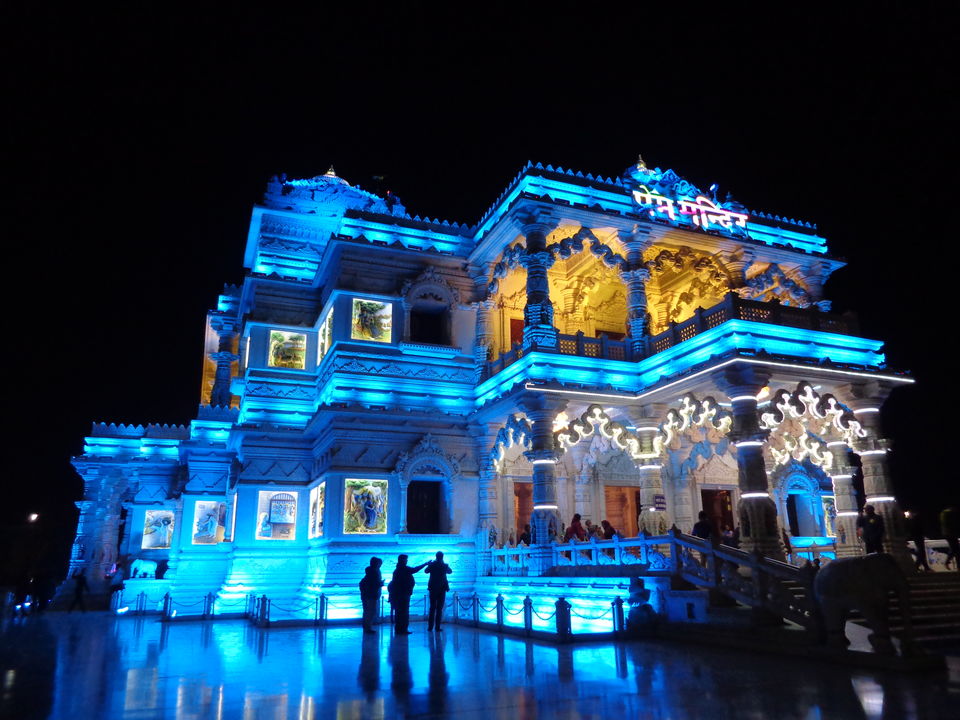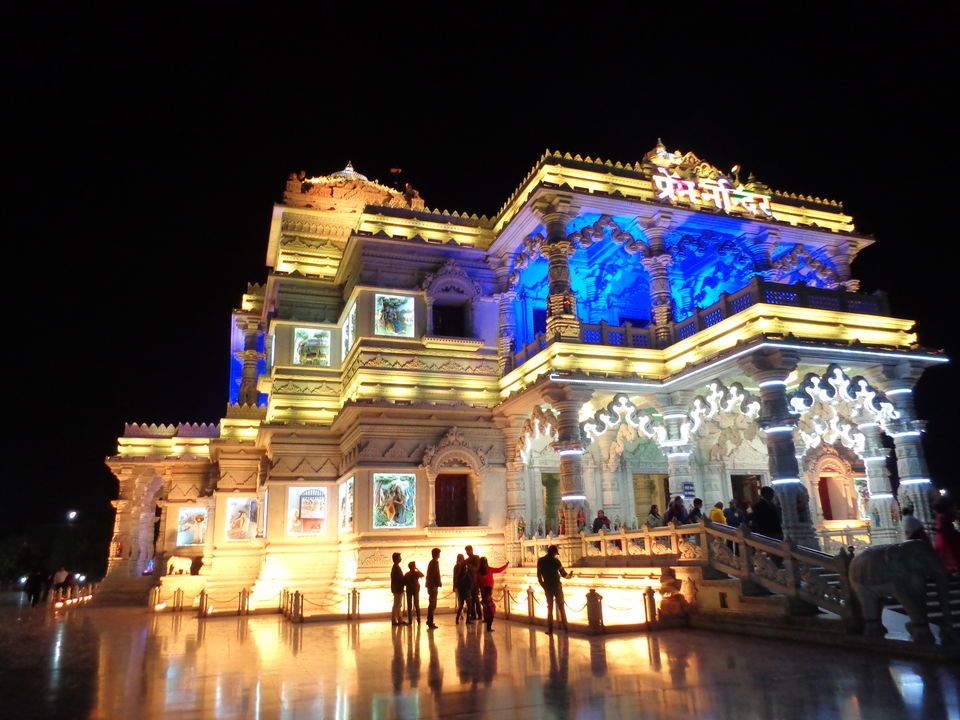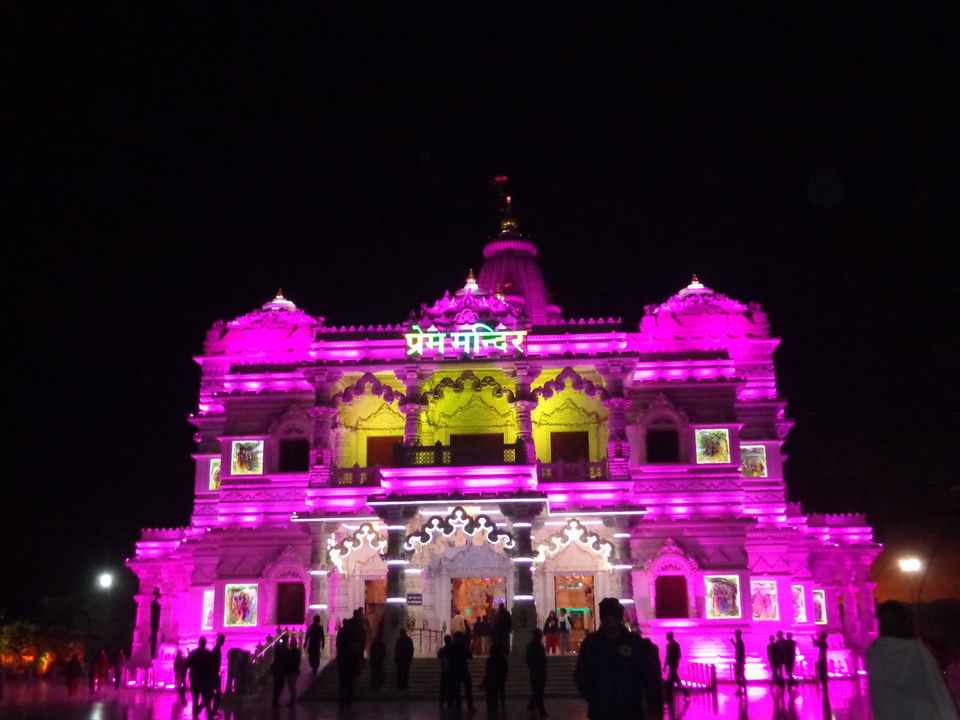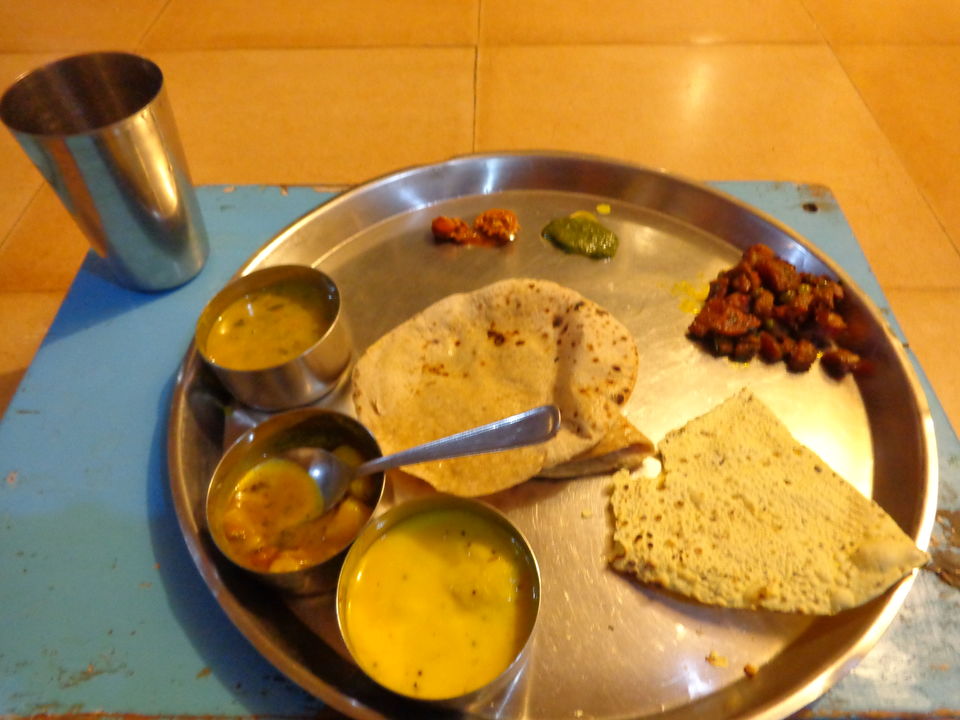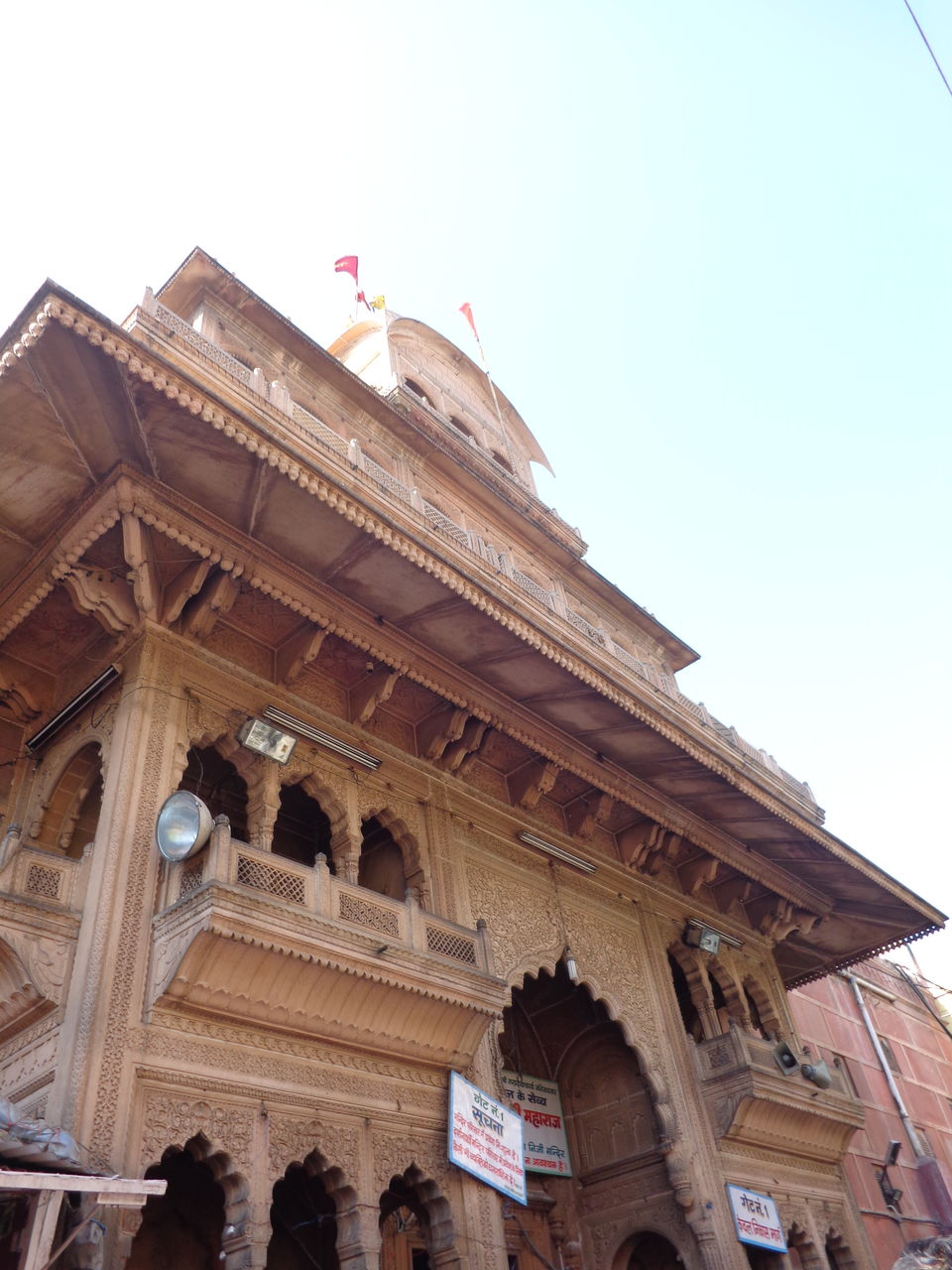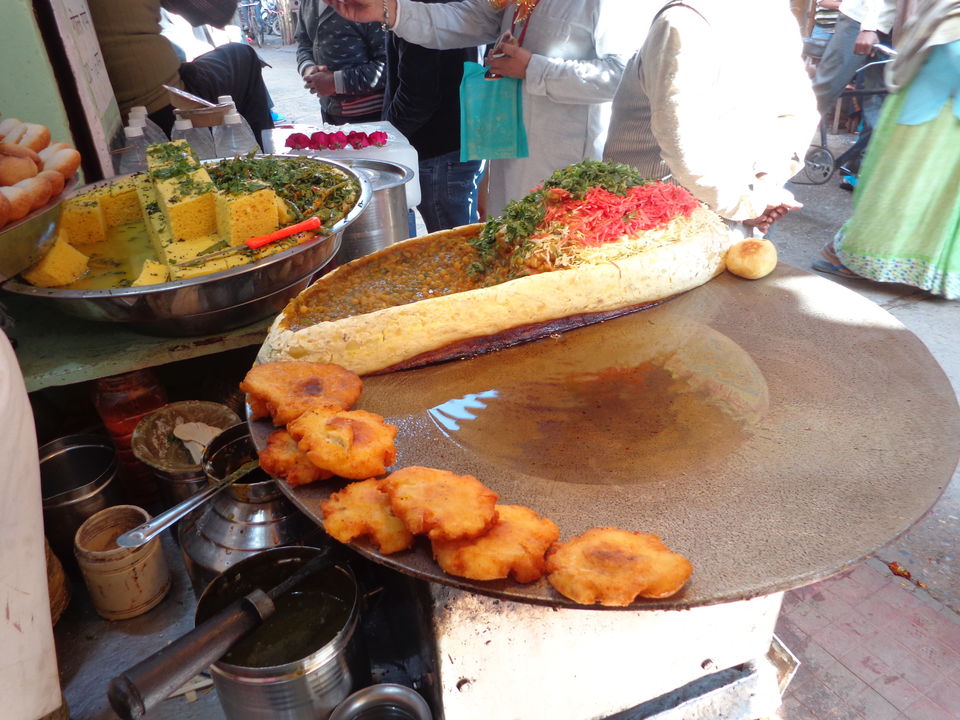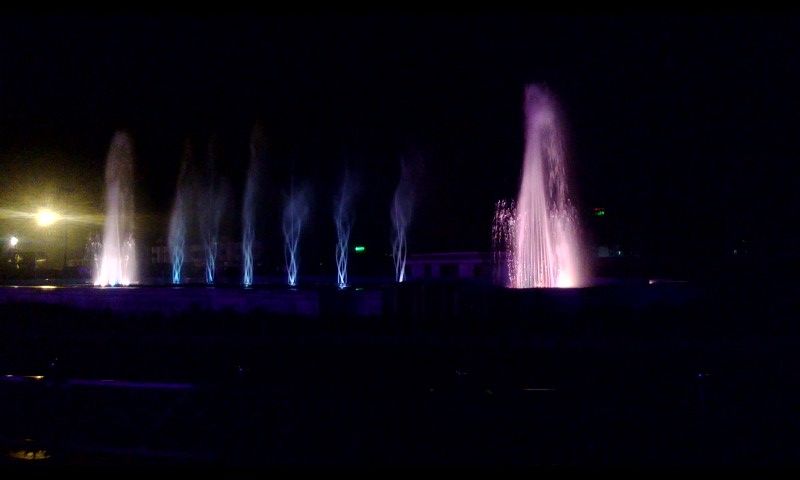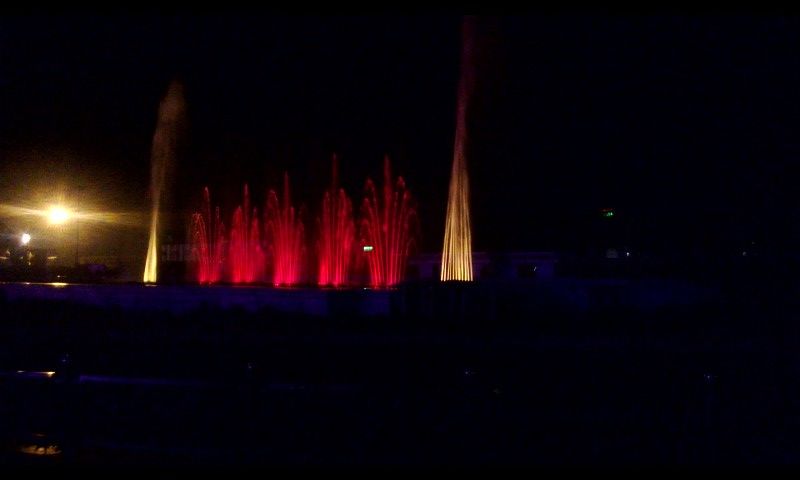 Google defines "Wanderlust" as – A strong desire to travel. I opine that this definition is arcane. To me, Wanderlust means "self-discovery" and "bravery". It takes courage to rediscover the hidden character which was long buried by the fear of "To be or not to be". I believe, life's too short to answer – "What if?"
One day I read a board declaring – YOLO – You Only Live Once and since that day on I made it my life slogan. With this slogan in my mind, I decided to take short trips to collect stories of my own and clear my head.
My idea of travelling is symmetrical to meditation i.e. to encourage and develop concentration, emotional positivity and precision and therefore I packed my bag and arrived at Vrindavan, starting my journey from Moradabad (Uttar Pradesh) via NH 24 and Yamuna Expressway. During this short journey my first stop was Shiva dhaba (NH 24), where I relished my all-time favourite Gobi Paratha with a big chunk of butter, mix pakodas and sweet Lassi. I took another halt at Highway Masala (Yamuna expressway) where I enjoyed a cup of freshly brewed coffee and Belgian Gelato. Yes, travelling often awakens the forever famished foodie inside me to enjoy the delightful surprises.
I reached Vrindavan around 3 PM and stayed at Hotel Shubam Majesty (INR 2500 per day). Then I completed my short and powerful break of 20 minutes and with Radhey-Radhey chant humming in my head I arrived at Sri Krishna-Balaram Temple. It is one of the main ISCKON temples in India and was built in 1975 on the orders of Bhaktivedanta Swami Prabhupada, the founder of ISKCON (International Society for Krishna Consciousness).
Soon I felt that the mystical vibration created by the mantra of Hare Krishna, Hare Krishna, Krishna Krishna, Hare Hare strengthened my transcendental alertness and I was even livelier than before. I also checked out the instructions and schedule of the temple and found that the regular day of Isckon temple commences at 4:30 in the morning with lively and well-spirited Mangala-aarti followed by Darshan between 7:15 AM – 11:00 AM. The Raj Bhog Aarti starts at 12:00 in the noon. Evening Aarti, which I attended between 16.00-20.30 (16.30 - 20.45 in summer) was zealous and highly-powered.
Things I enjoyed at Isckon were –
Evening Aarti – I guess, the sole reason for which I will remember Isckon is the Aarti that I attended. The devotees here were completely enchanted and I also found myself being transported to another world. They were singing and dancing and I must say I learnt some moves and grooves too.
Bhaktivedanta Book Trust Museum – They offer an exclusive collection of photos, books, calendars, and diaries on self-help, vedic scriptures and what not. One should definitely take these as souvenirs for their friends and themselves.
Food joint – draped in my own world of spirituality, I found my long-lost love – food. There is a food joint as well. I ordered a plate of Panipuri (INR 30 for 7 pieces). The spiced water was simply amazing and flavoured with asafoetida (Hing). Though I am not a really big fan of Panipuri but I enjoyed it so much and decided to go for another round.
After savouring the mythology, beauty and spirituality at ISCKON, my thoughts were ushered into the world of modern architecture, soon after I entered Prem Mandir or Temple of divine love, dedicated to Lord Krishna. Its foundation stone was laid on January 2001 by Fifth Jagadguru Shri Kripalu Ji Maharaj  and inauguration ceremony took place in 2012.This massive marble composition is surrounded with adorned gardens and magnificent fountains.  Inner walls of this temple are gorgeously chiselled and carved with 3D illustrations of teachings and group Kirtans of several Jagadgurus.
Temple is always open between 5:30 AM – 8:30PM. Mangala Darshan starts at 5:30 in the morning along with Aarti and Parikrama, Shringar Darshan takes place around 8:30 in the morning. Evening Aarti happens at 4:30PM. Whereas, Shayan Aarti is between 8:00 PM – 8:15 PM.   
Things one can enjoy here include –
The temple – Beauty of Prem Mandir cannot be described in words. It is completely dazzling and captivating. The temple looks stunning in evening with colourful lights accessorizing its charm.
Well-adorned gardens – The gardens here are embellished with flowers and 3D depictions of Lord Krishna's life. These include – Replica of Govardhan Parvat story, Krishna dancing on Kaliya (the giant snake), Raas-Leela, etc.
Fountain Dance – Breathtaking fountain and light show begins at 7:00 PM in winter. The show offers different patterns of water and lights shooting up from water jets along with enchanting music playing in the background.
After celebrating the serenity of these temples, I was set for my dinner. So, instead of going for modern and fancy restaurants I selected to be traditional and went straight to Seth Anandram Jaipuria Smriti Bhavan and relished a toothsome vegetarian thali (150 INR). So this thali had Kadi Pakoda, Arhar Dal, Mix Veg, Potato curry, Rice, Tawa Roti, Missi Roti, Papad, chutney and Kheer (rice pudding). It was unlimited and filling. My first day ended with this entertainment.
On my second day, I went straight to Bankey Bihari Temple around 10 in the morning. Bankey means "bent in three places" and bihari means "supreme enjoyer."  The temple is an architectural beauty in itself and has contemporary Rajasthani touch. This Temple was established by Swami Haridas, a guru of the famous singer Tansen.
The temple has strict timings. Morning Darshan and Aarti happen between 7:45 AM – 12:00 PM in summer and 8:45 AM – 1:00 PM in winter. Whereas evening Aarti is between 5:30 PM – 9:30 PM in summer and 4:30 PM – 8:30 PM in winter.
For Prasad or gracious gift, I bought Maakhan Mishri  (White butter and crystallized sugar lumps) (INR 31) and rose and tulsi garland (INR 80). The sight of Bankey Bihari idol was comforting and soothing.
My last phase of journey included search for sweet Lassi and some snacks. Vrindavan is the abode of Lord Krishna – Maakhan chor – thief of white delicious butter. Dairy products, here are fresh, pure and flavoursome.  One can savour Tikki, Matar chaat, Kullad Lassi, Aloo kachori and Dhokla also. There are small eateries in the street adjacent to Bankey Bihari Temple. They are all spectacular in their own way and definitely demand our attention and presence.
Much to my surprise, I felt that Vrindavan is adventurous too. There were notorious monkeys and cows on the streets. In fact, there were constant warnings such as "Monkeys will take away the goggles or spectacles".  However, I could not be a part of this adventure as I took necessary precautions to be on the safer side.         
My stay at Vrindavan was enthralling and fascinating. This journey made me wonder that spirituality is as important as any adventure. Though there is nothing brave about it but it compels one to discover what life is about and often gives in return the solutions of its challenges. With this realization, my journey came to an end and I was on my way back home with memories in my mind and my head planning another getaway.