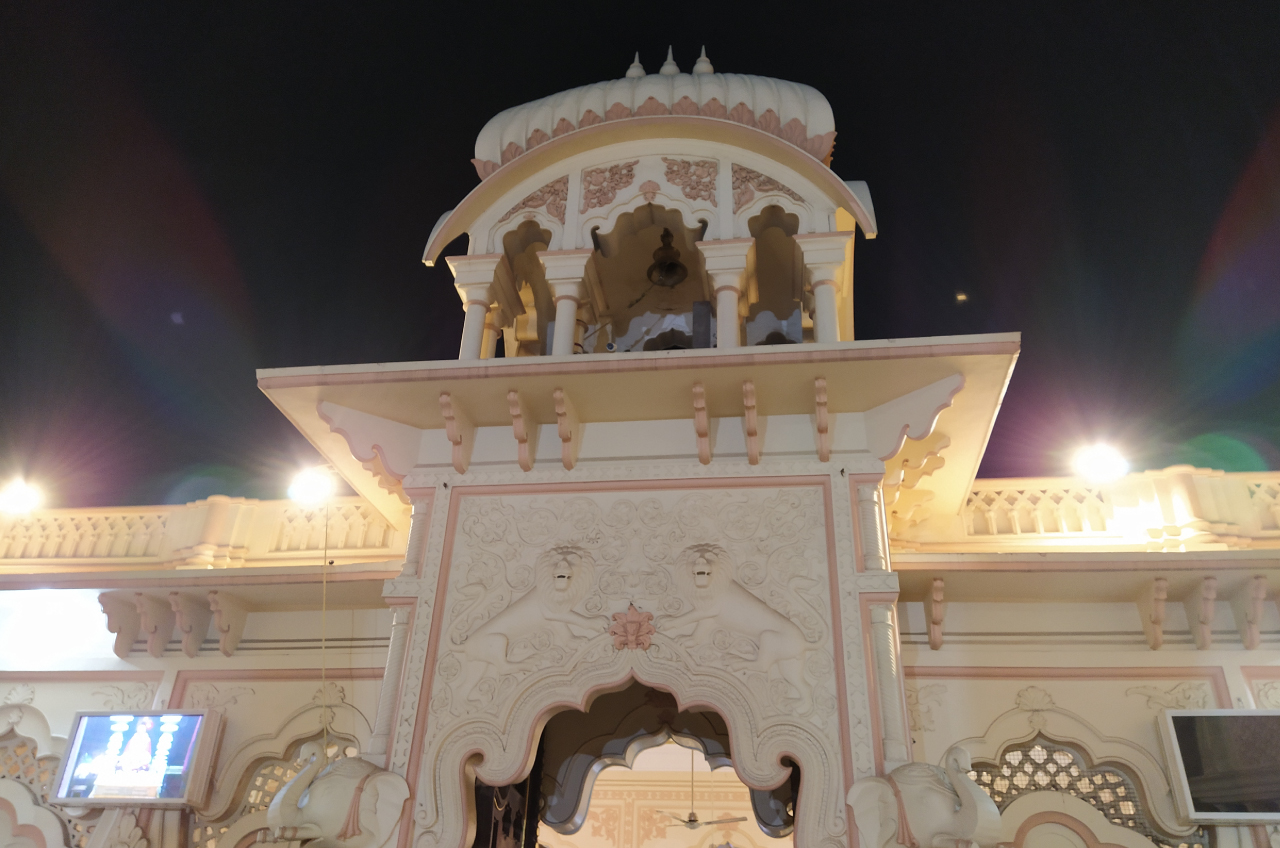 I am super-excited today to share with you my another exciting travel post to Vrindavan. 

This one is very special for me, as today I'm sharing my unforgettable account of Delhi to Vrindavan Tour.

My trip to Vrindavan has taught me a new lesson, and it made me realise that there are many ways to reach Divine and no path is lesser or bigger than the other one.

How Vrindavan visit happened?
I have been to many places in my life and explored hills, beaches, seen monuments, deserts.
A few of my friends come from another state, and A trip to Vrindavan was on their checklist.
So, it planned that on any of the coming weekdays we are going for Vrindavan tour from Delhi, as there is comparatively more rush on weekends.
How our trip unfolded?
We started our tour to Vrindavan at 7 in the morning.
As we stay in South Delhi, we chose a pickup point for everyone.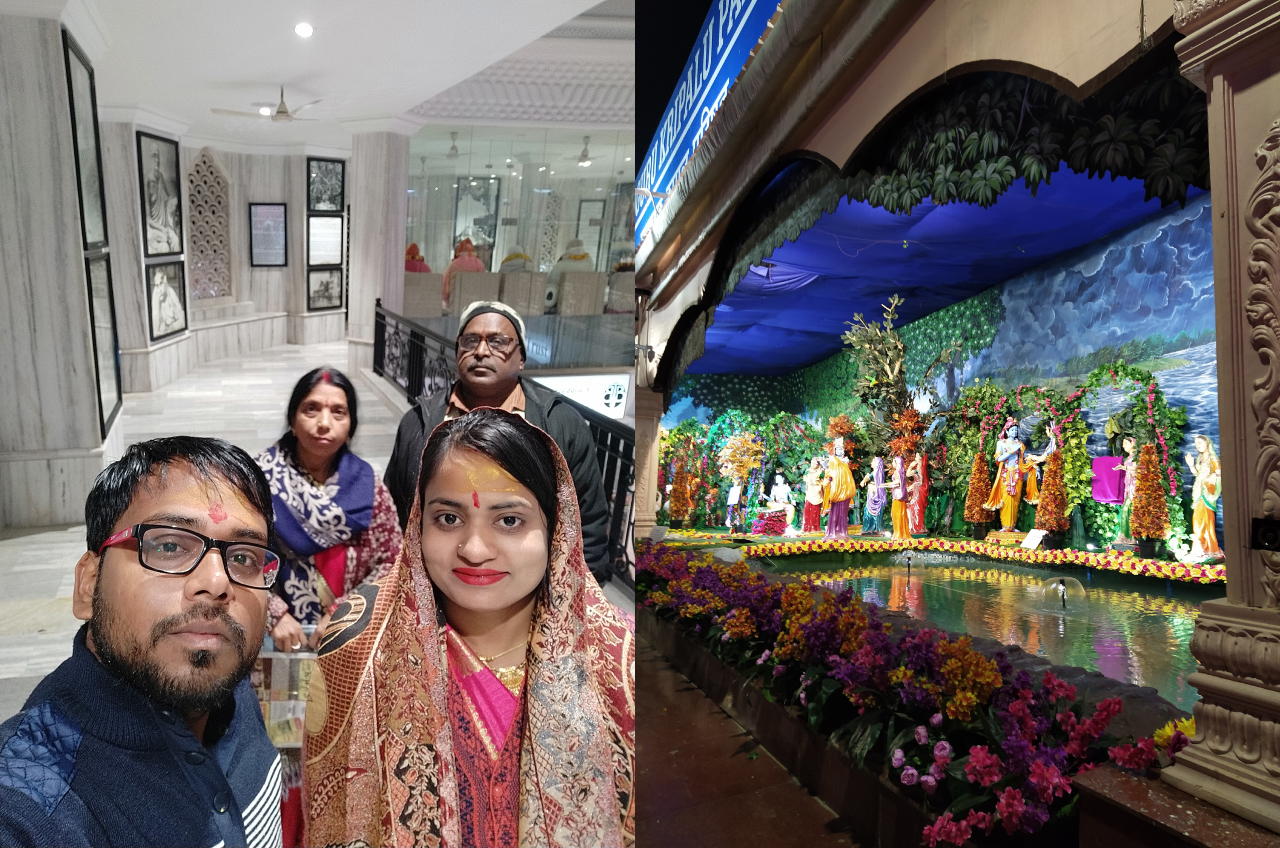 The trip to Vrindavan begin:
Within 30 minutes we hit the Yamuna Expressway, the highway that connects Delhi to Vrindavan.
It was a 3 hours 20 minutes journey one way from Delhi to Vrindavan.
Driving your own vehicle on the Taj-Yamuna Expressway is a pleasure.
No one of us had breakfast as we left very early and can hear our stomach growling out of hunger.
At 8.30 am we took a halt at a nice restaurant on the highway.
A mix of flavourful aroma has welcomed us into the restaurant.
There we ordered Idly & Dosa, with a nice coffee. Wow! It was simply yummy!
After taking our breakfast, we resumed our journey. With small 2-3 breaks, we reached Vrindavan at 11.00 am, thanx to low traffic
We had our booking at Nidhivan Sarovar Portico Hotel, which is one of the best hotels in Vrindavan.
After freshen up and having snacks, we decided to start exploring the Places to visit in vrindavan - the holy city.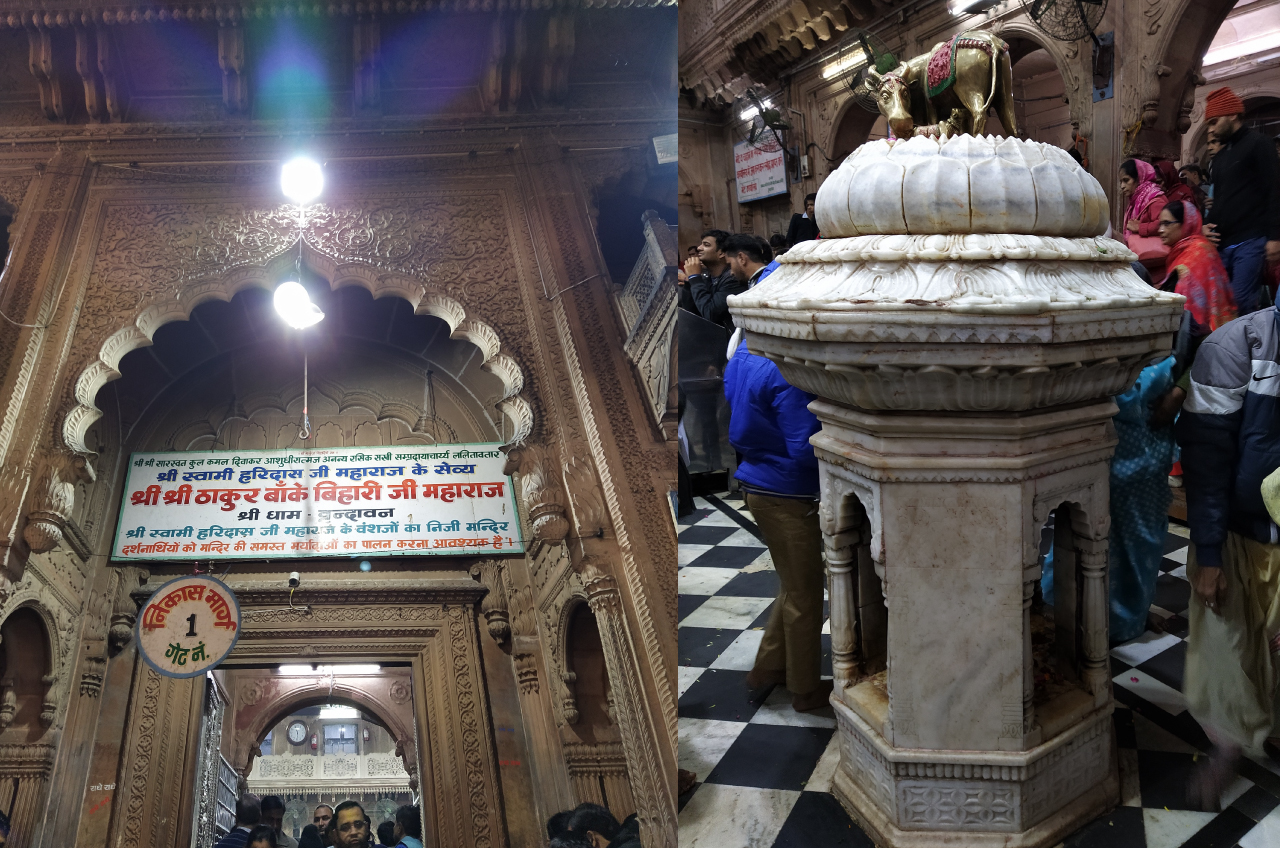 Our first visit was to Banke Bihari Mandir, and we cannot forget the spirituality in the devotees that crowd the temple have every day. Built by Gopala Bhatta Gosvami, Radha Raman temple established in 1542. As per the divinity is self-manifested here from one of the shalagram-shilas.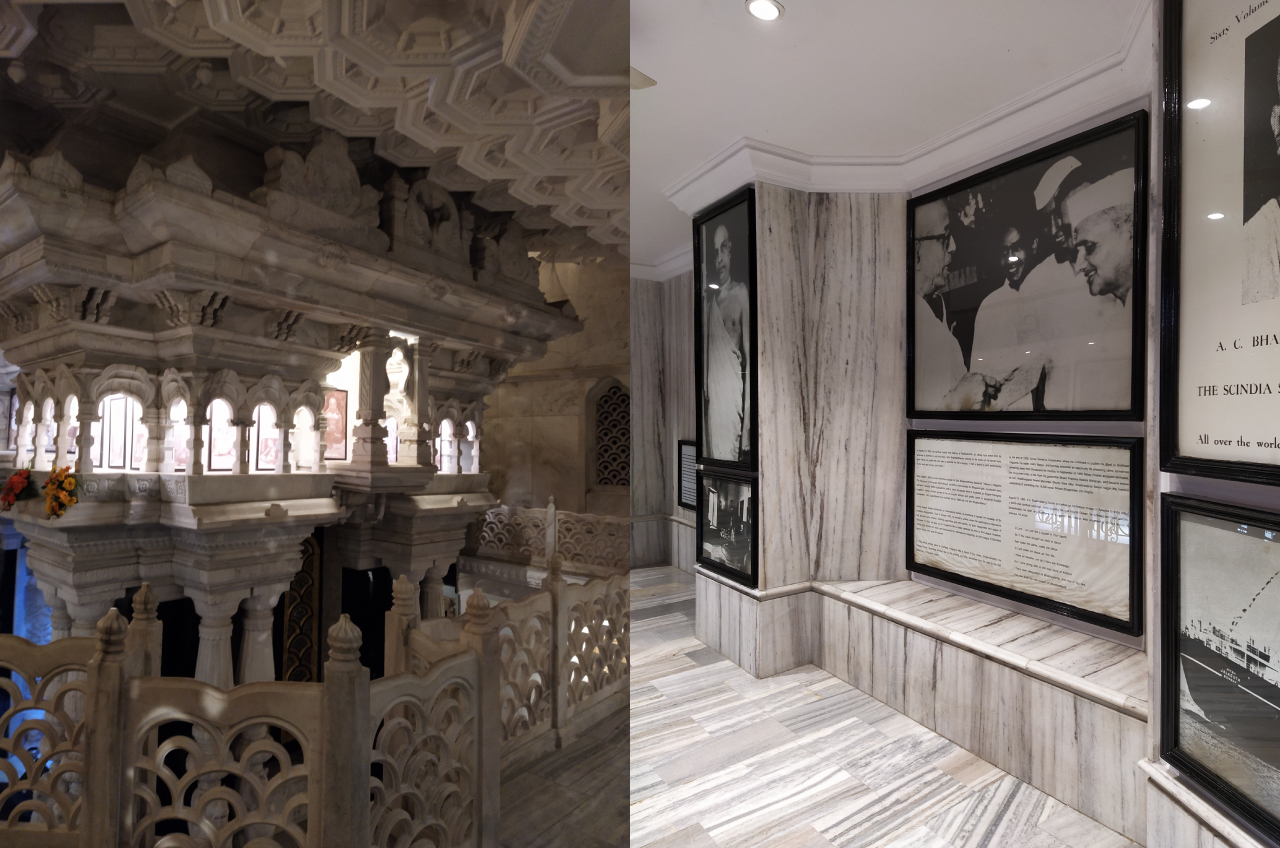 Iskon Temple, also known as Sri Krishna-Balaram Mandir, has a core objective to increase awareness about the Vedic scriptures and the Bhagavad Gita. It is one of the most famous Temple in Vrindavan.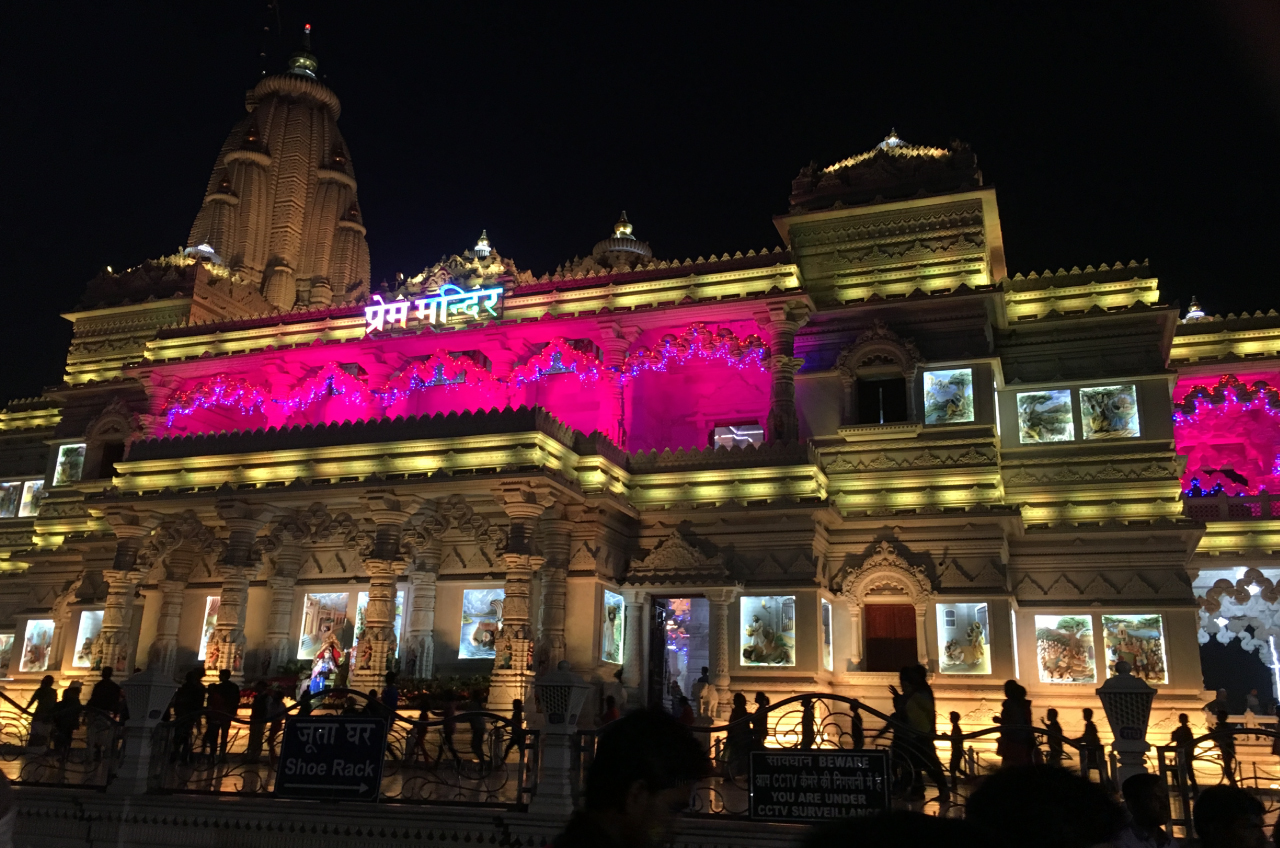 Prem Mandir is one of the most visited places in Vrindavan. As per elegance, this temple was shaped by Jagadguru Shri Kripaluji Maharaj. It is one of the most beautiful Temple in Vrindavan, Which is made out of white marble and adorned with very intricate carvings.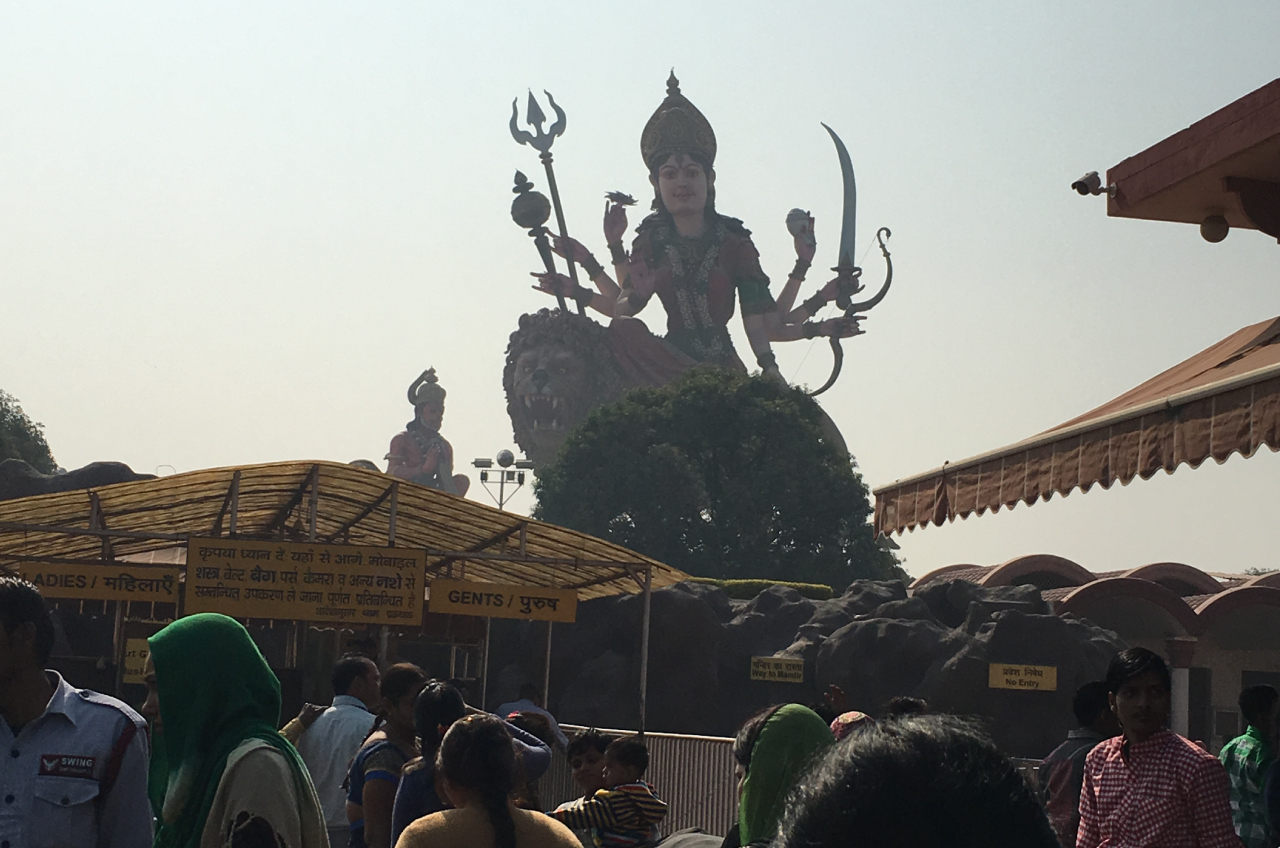 At Mata Vaishno Devi Dham Vrindavan, you can view the huge statue of Goddes Durga from a distance also. It is entirely a different world with real type 9 Murties of Devi. This should be a must-visit in your list of places to visit in Vrindavan, which is about 1 km far from Hotel Sarovar Portico 'One of the most creative architectures'. Being one among the 51 Shakti peeths, Katyayani or Uma Shakti Peeth is a must-visit in Vrindavan. You can find a huge throng during Navratri or Vijaya Dashami.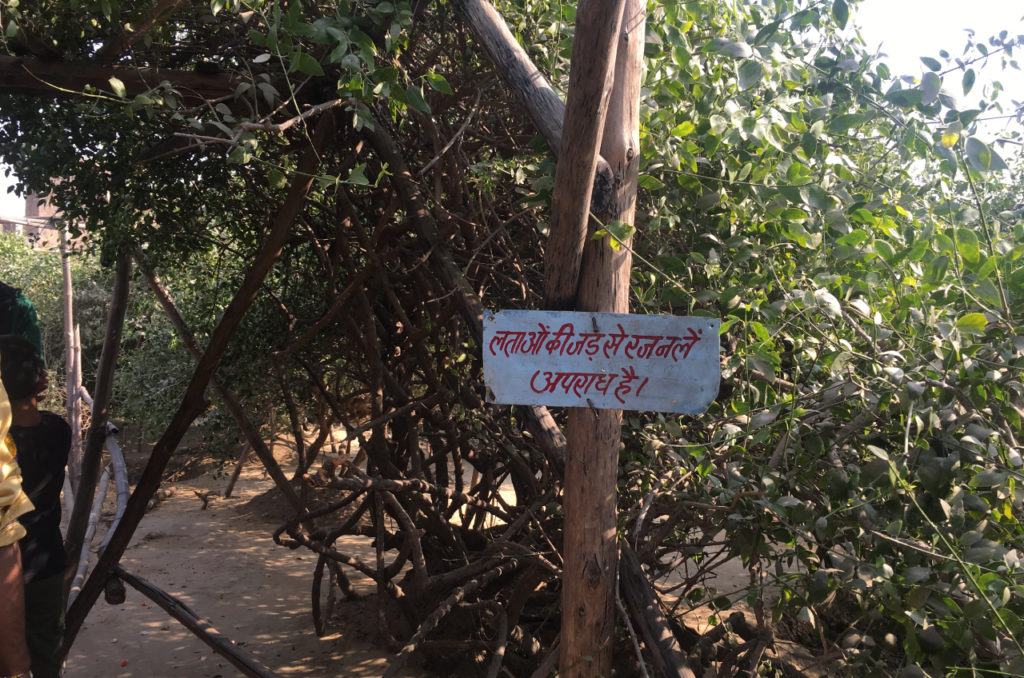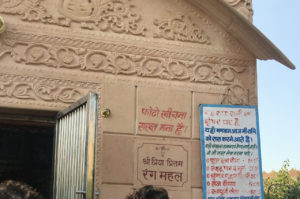 Nidhivan Rang Mahal, a beautiful and mysterious place, is said to be the 'Shringhar Ghar' of Lord Krishna, where Krishna decorate his beloved Radha with ornaments. People says that every NightNight Krishna come to this place at NightNight, and no one is allowed to visit there after 7. So, Nidhivan gets closed after the evening 'aarti' of seven.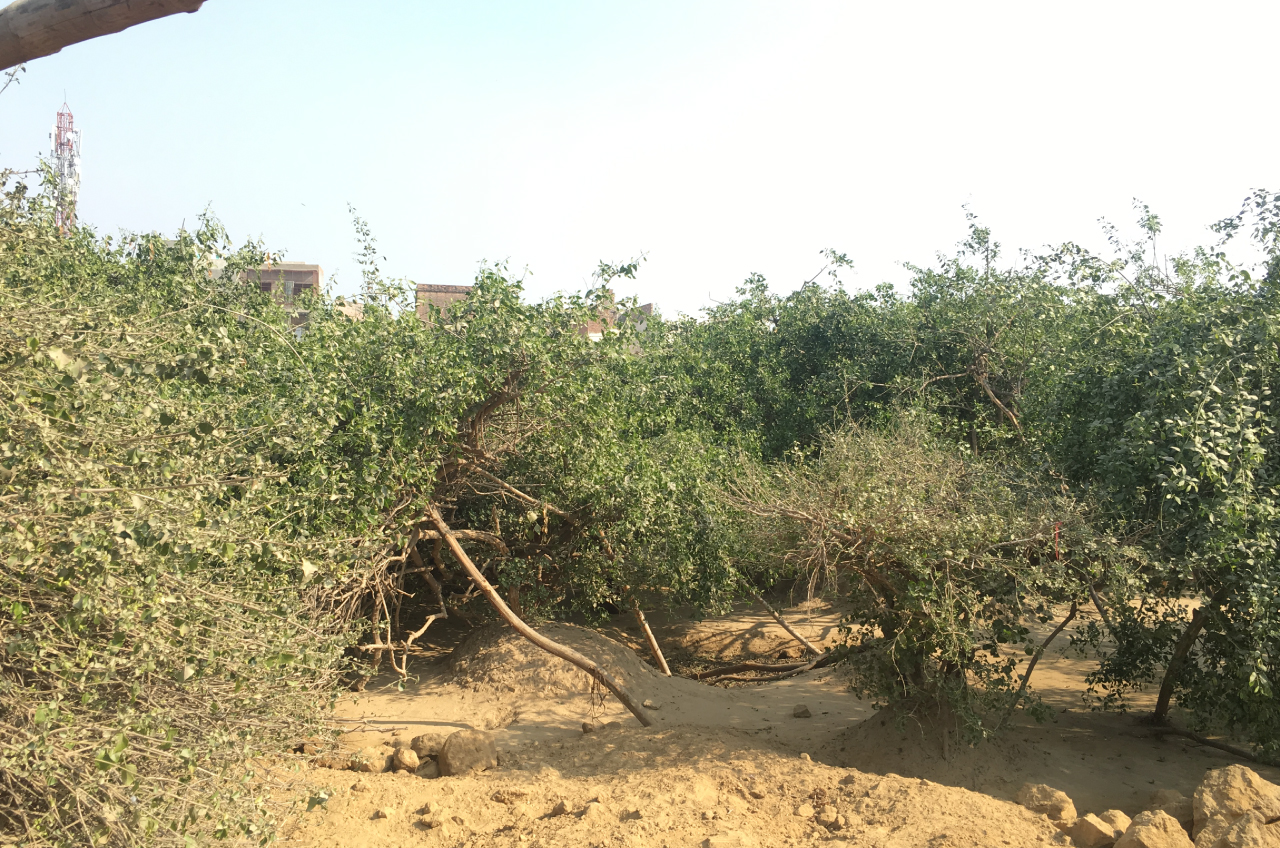 Its still mystery that its true or a hoax, but nobody has still dared to have a stroll at this place at night. Dont miss this place to spice up the tour a bit.
However, the fact that Lord Krishna visits the place each night makes the place more spiritual and beautiful.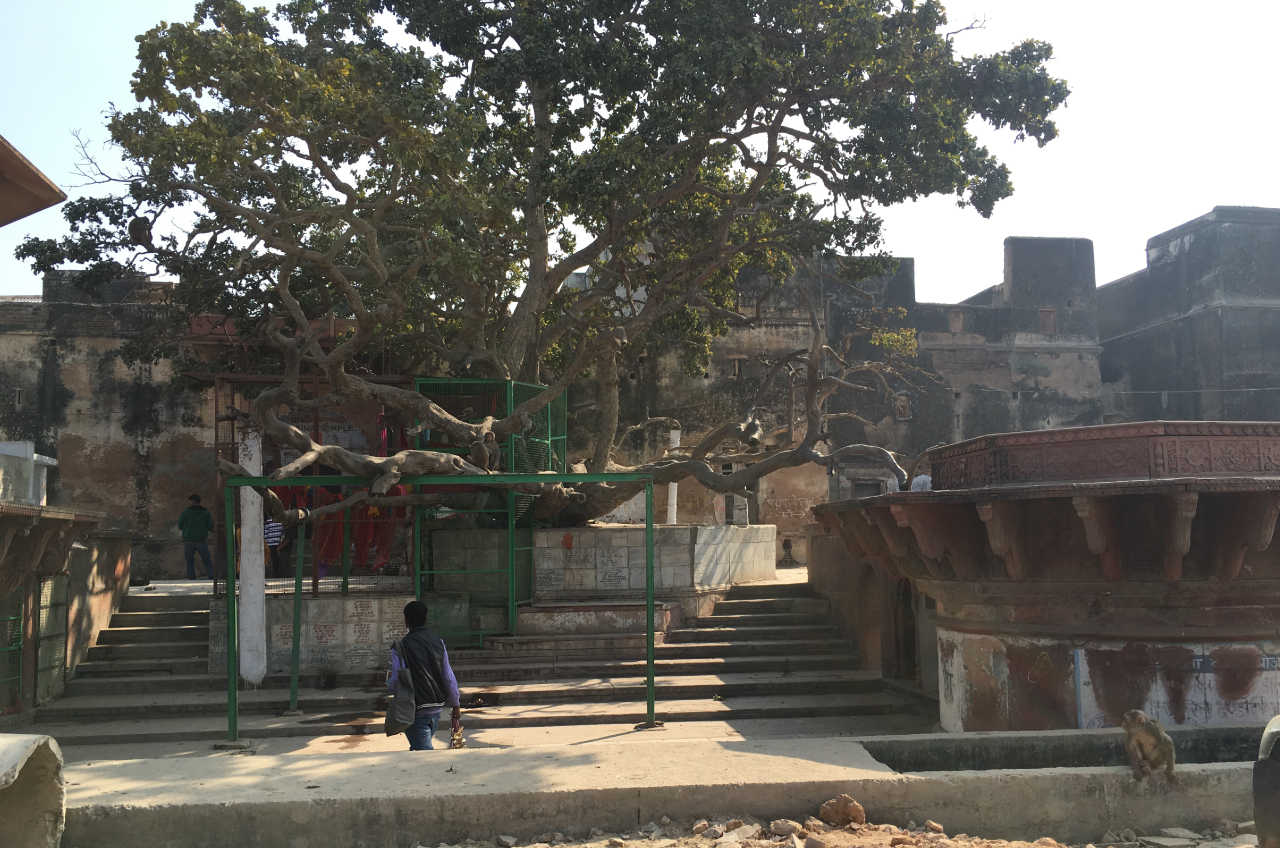 Have you heard the story, where the famous pastime of Krishna stealing the clothes of the young Gopis at the bank of river Yamuna?
Cheer Ghat is that place where an ancient Kadamba tree is placed and still existing since the time of Lord Krishna.