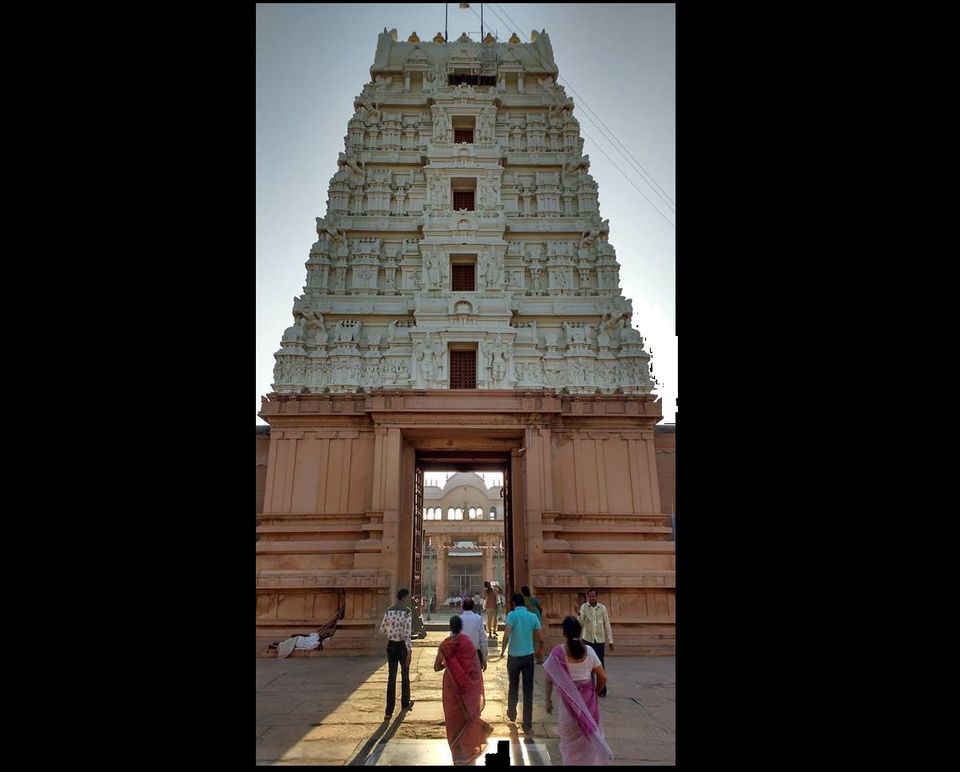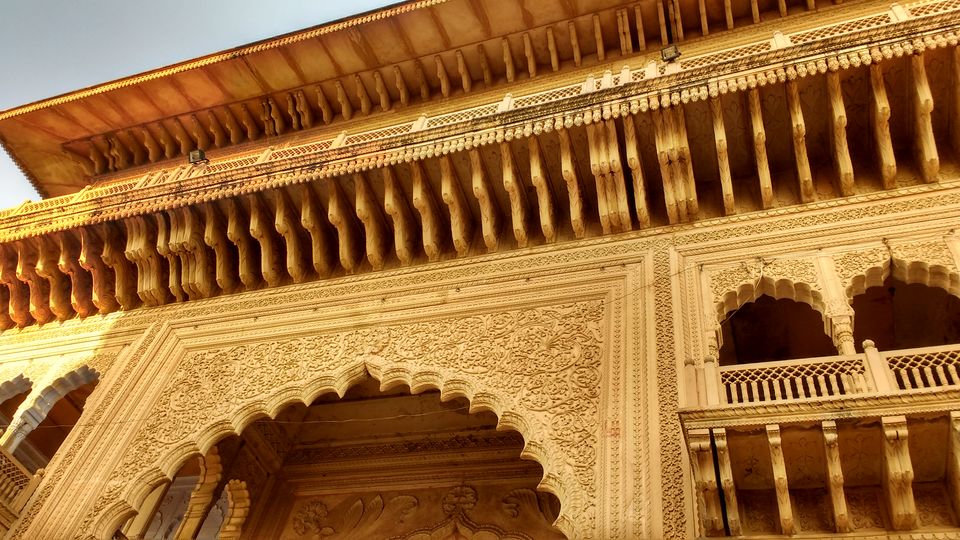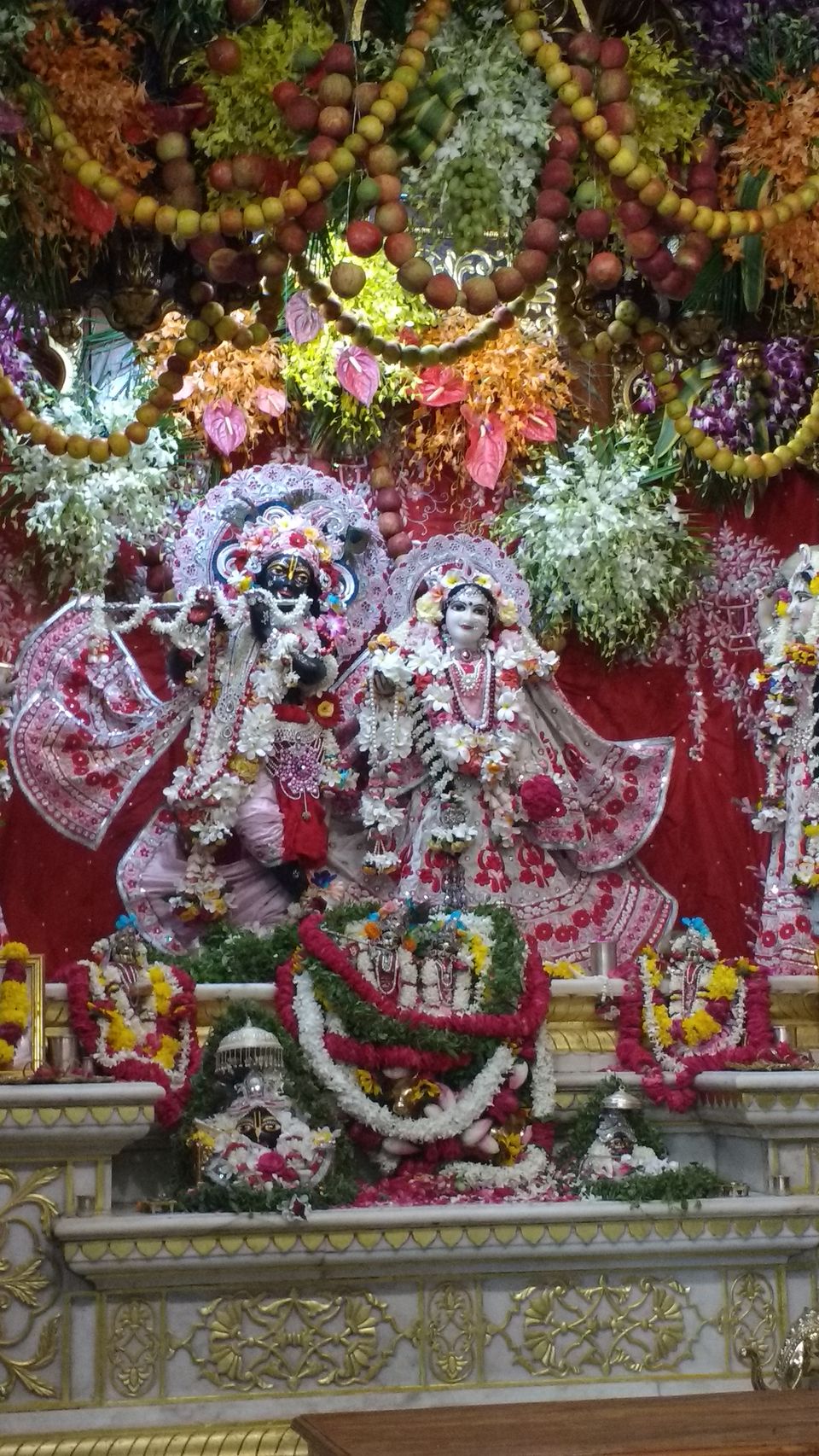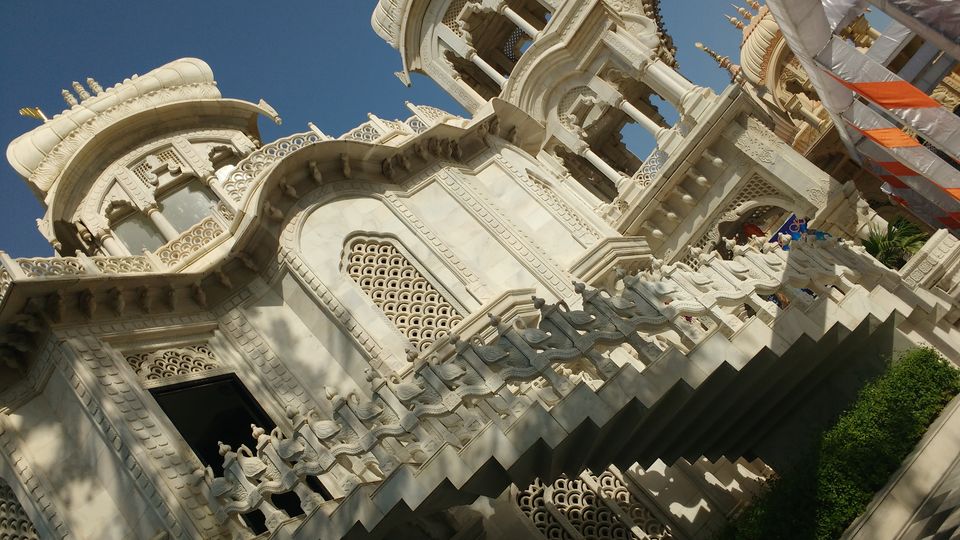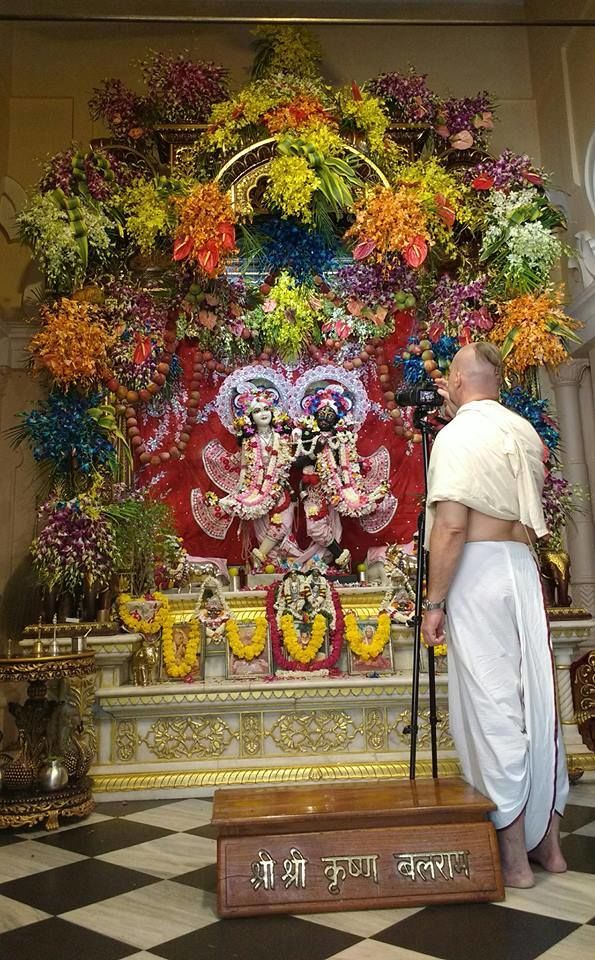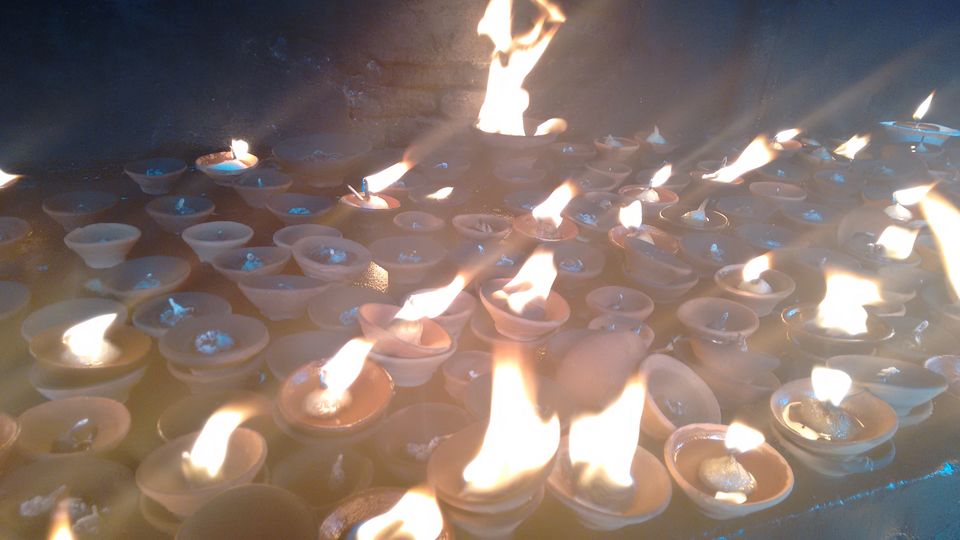 A mere step walked on the soil of Vrindavan can be accounted as a milestone on the pathway of spirituality. This divine pilgrimage is flocked by hundreds of thousands of spiritual seekers, who get enchanted by its beautiful temples.
Vrindavan boasts of a staggering number of over 5,000 temples; Banke Bihari temple, Rangnath temple, Radha Raman temple, Maa Vaishno Devi temple and Iskcon to name a few.
A few minutes into the holy city of vrindavan, we stood gaping at the enormous Maa vaishno Devi temple. What left us awestruck was the 141 feet high colossal statue of Maa Vaishno Devi adorning a vibrant red saree, seated charmingly atop her ferocious lion.
Our second stop was the Sri Sri Krishna Balaram Mandir, Iskcon. This temple is visited by people from all spheres of life, who get exalted by seeing the lovely statues of Sri Krishna Balaram on the central altar. The temple serves sumptuous prasadam consisting of numerous delicacies.
Next Day, at the crack of dawn, we visited Sri Radharaman Mandir, which was built 500 years ago by Gopala Bhatta Goswami. The name Radha Raman means 'the lover of Radha'. It is believed that Gopala Bhatta Goswami had procured twelve Shaligrama shilas from a river, one of the shilas manifesting itself into a beautiful three-fold bending form of Lord Krishna. It is really intriguing that the fire in the kitchen of Sri Radharaman temple, lit in early days of the temple still continues today!
We then visited Nidhivan, whose mysterious history still gives me goosebumps. It is believed that Swami Haridasa Thakur found the statue of Banke Bihari in this enchanting place full of dwarf trees. After the evening aarti at 8:00 pm, not a soul can remain in the periphery of Nidhivan. Anyone who flouts this rule doesn't survive to narrate the glories of the Raas that is believed to happen here each night.
Our next visit was to the Dravidian style Sri Rangnath Temple which was built in 1851. Here Lord Vishnu is worshiped as Sri Rangnath, with his consort, Lakshmi. It is an architectural marvel with a typical South Indian touch.  Thousands of devotees congregate here and are enchanted by its amazing architecture and profound divinity.
We then visited the highly revered shrine of Vrindavan, the Bankey Bihari Temple, whose presiding deity, Krishna, is nurtured as a small child.
If you are a traveler struck with wanderlust, Vrindavan will fill your core with divinity, faith and spirituality.