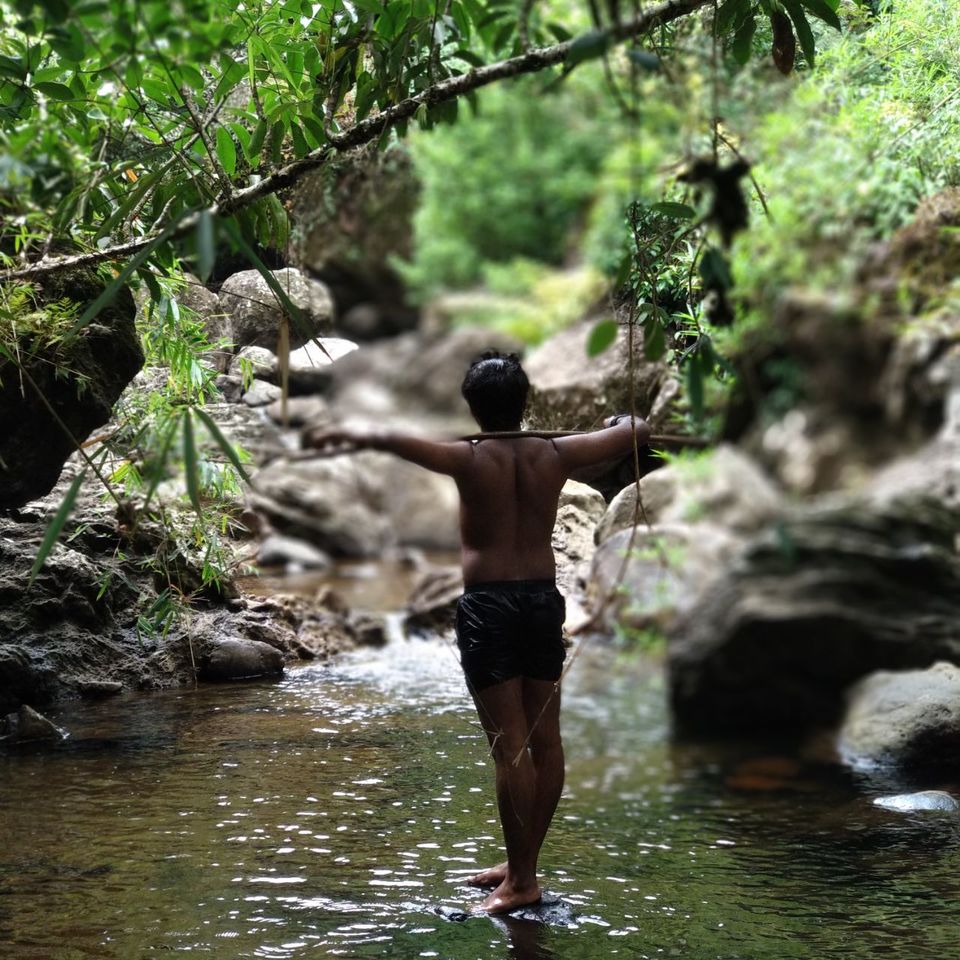 Hiking 900 Kandi was my longtime wish. I heard about its untouched beauty. I had no idea how was it, how far or anything. So I just googled to find the route, images and tips. Everything was good and decided to pay a visit the place. My friend Rashid told me that he could join with my travel.
I didn't take many things in my bag. A bottle of water and a Jacket, that's all. I left home around 6.30 am and took a bus from Manjeri. I reached my friend's place at 8.00 a.m.After making a call, he arrived with his bike. He kicked start his bike and rode at a fair speed.
900 Kandi is a forest situated in Wayanad district, Kerala. The route was good. The abundance of sceneries, breathtaking surroundings and calm weather.We crossed 'Wayanad Churam' around 9.30 am and took breakfast from a small tea shop at Vythiri.The shopkeeper helped us to find the route. We geared up to Meppadi.
After a less than half an hour ride,we crossed Meppadi and entered to the 'Soochipara Waterfalls' road.We knew we were very near to mysterious beauty.
We had no choice. We stepped down and flashed camera at this fascinating hills.As we go further, the road became narrow and tough. We realized that we were entering the forest. The sounds of crickets were irritating. The road was terrible than we expected, but we continued the Journey with a strong mind. It was a different off-road adventure. As time gone, we saw a resort far from us, not that far. Here we set foot on '900 Kandi'.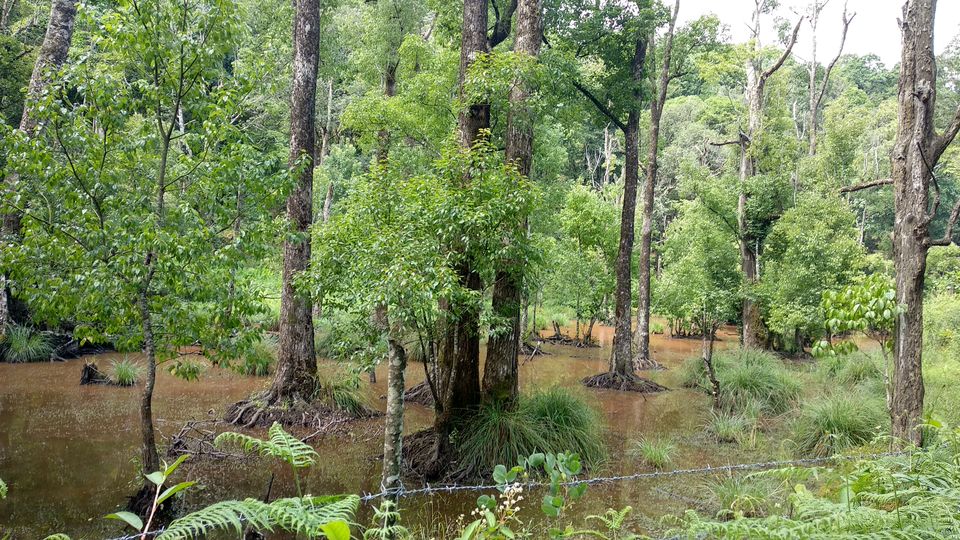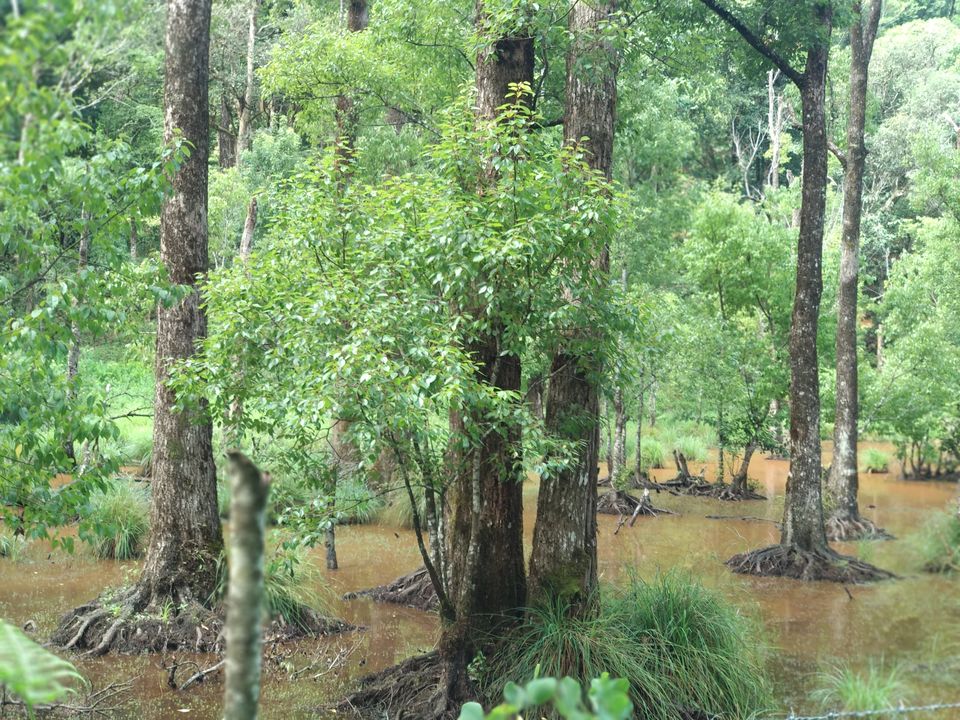 Those were the greeting scenes.trees grew on Stillwater. It was time to explore the wild. We stunned already. As we went further we heard the sound of a waterfall at a distance. We walked towards the direction of sound heard. Hurray, found it.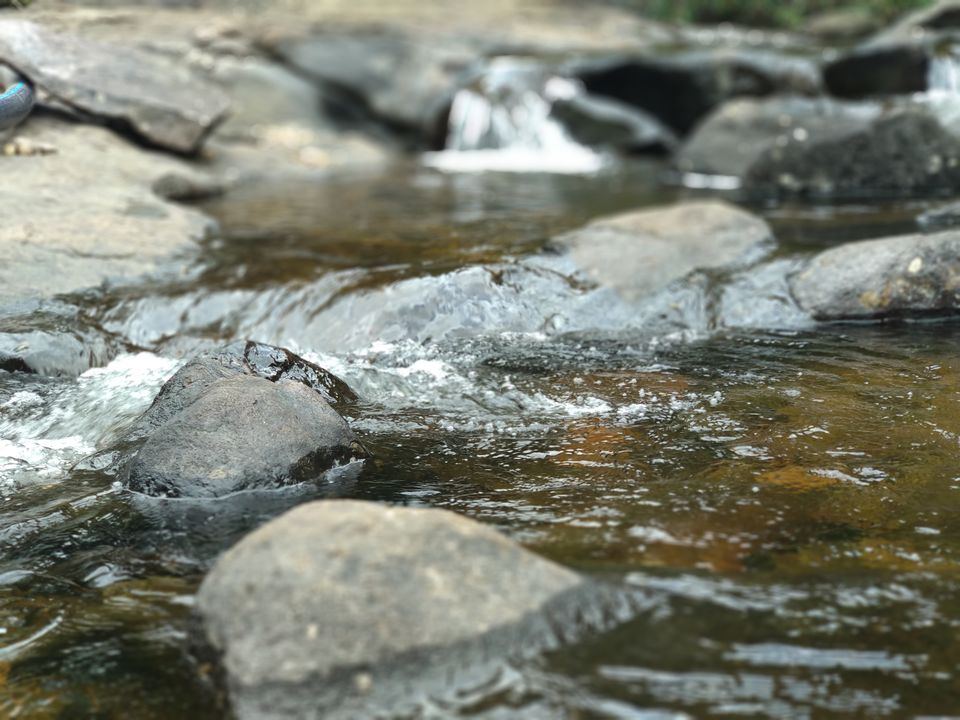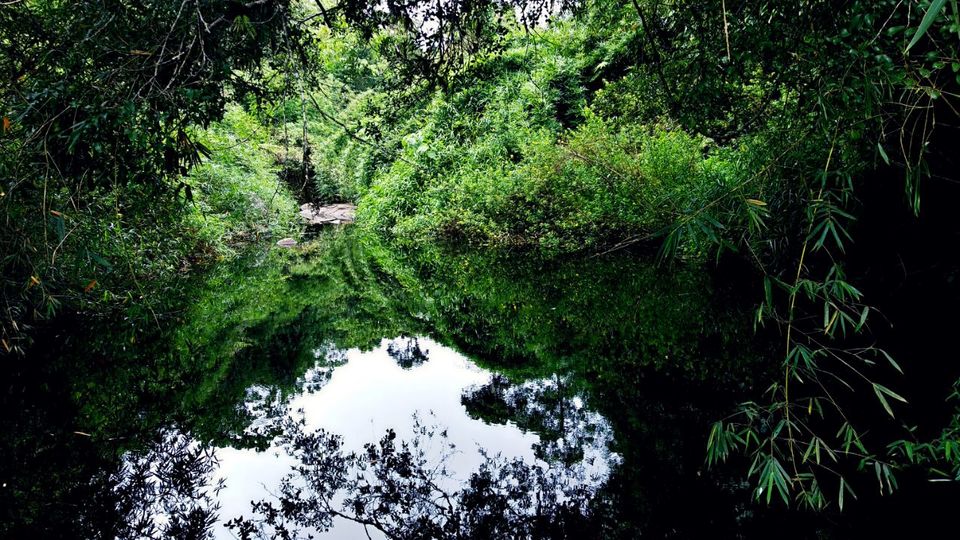 I have no words to describe the illusion of '900 Kandi'. We Just rode a little further. The surrounding rapidly turned dark and light. I was getting high and confused. Somehow, I managed to bring back myself to reality.We had wandered inside the forest and found something interesting, A Jeep as a guest. '900 Kandi' labelled at his back. I captured his portraits.
I thought there were people who came with this buddy. I was right, some people were enjoying down at the pool. There was a way down towards the pool. We went down there and waited for until those guys were gone. I took off clothes and went down in the pool.oh god, It was so cold and freezing my body. I spent some time over there and observed the surroundings.When I came back from the pool I saw something at my leg, the bloody leech. I managed to get rid of it with a hard effort.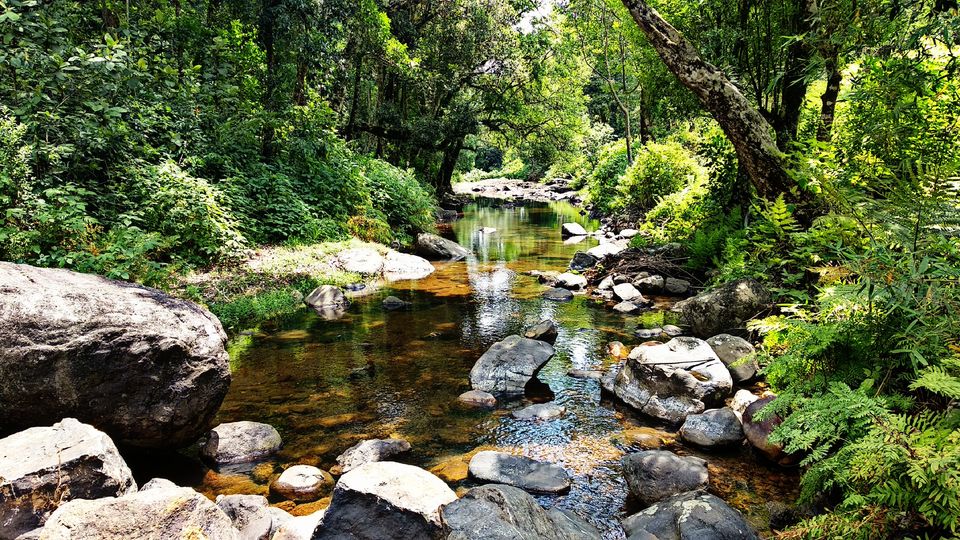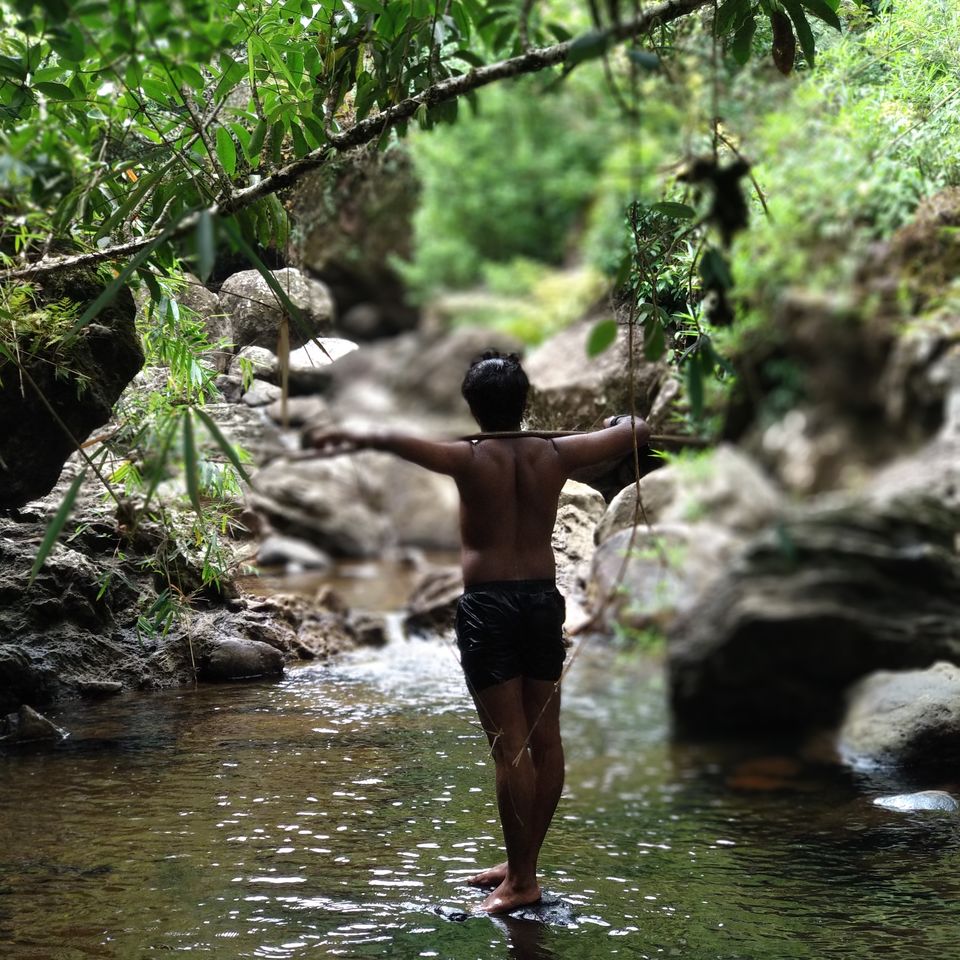 At noon, We left '900 Kandi', without any interest. It was one of my best journey experiences.'900 Kandi' is psychedelic and mysterious like places from wizard stories. I found new dimensions of my life through every journey I have made, but it was a different one. I wanted to get lost in the magic place forever and live alone in the wilderness.
Frequent searches leading to this page:-
900 kandi wayanad, wayanad 900 kandi, 900 kandi trekking, 900 kandi, 900 kandi wikipedia