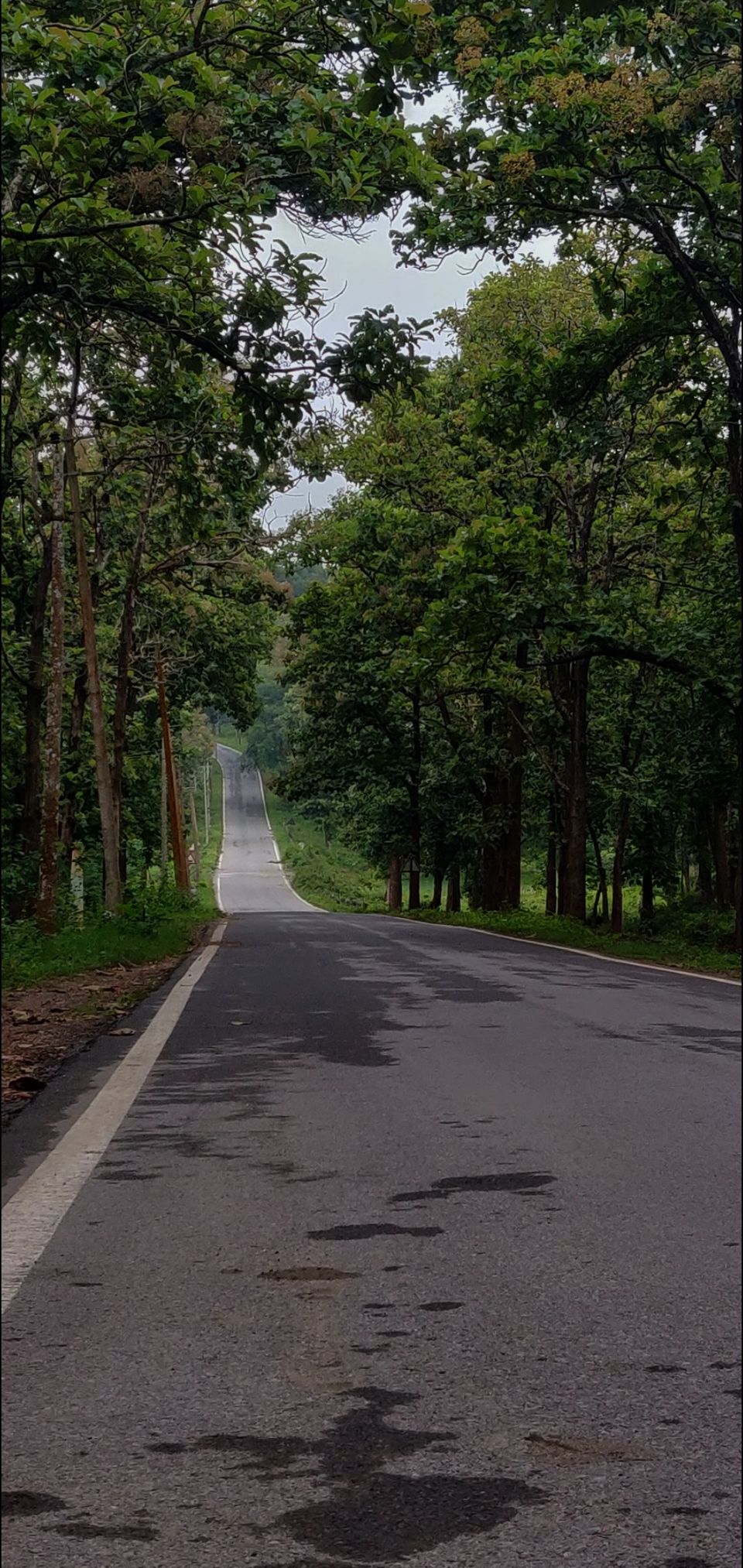 This amazing trip was with my colleagues from Bangalore. We drove from Bangalore to Wayanad which is 5- 6 hours. We started in the night to reach Wayanad around 6 AM because the border gate from Karnataka to Kerala will open at 6 AM. On the way we met deers, peacocks etc and said Hi, bye and rushed to reach the border.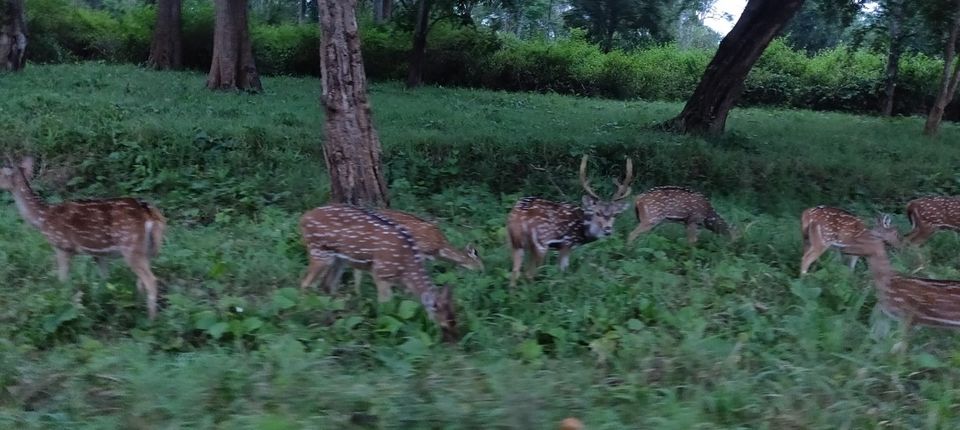 The long roads, the forest way, through Bandipur national forest, the greens everywhere. Wow, we were on the way to see through Nature. I slept for sometime in the car when it was night before we are about to reach Wayanad, see the greens. After we crossed the border , we had a cup of hot coffee. I was sitting in the front seat, with window open of course and got involved with the nature beauty. We also stopped a car on the way to capture the long roads.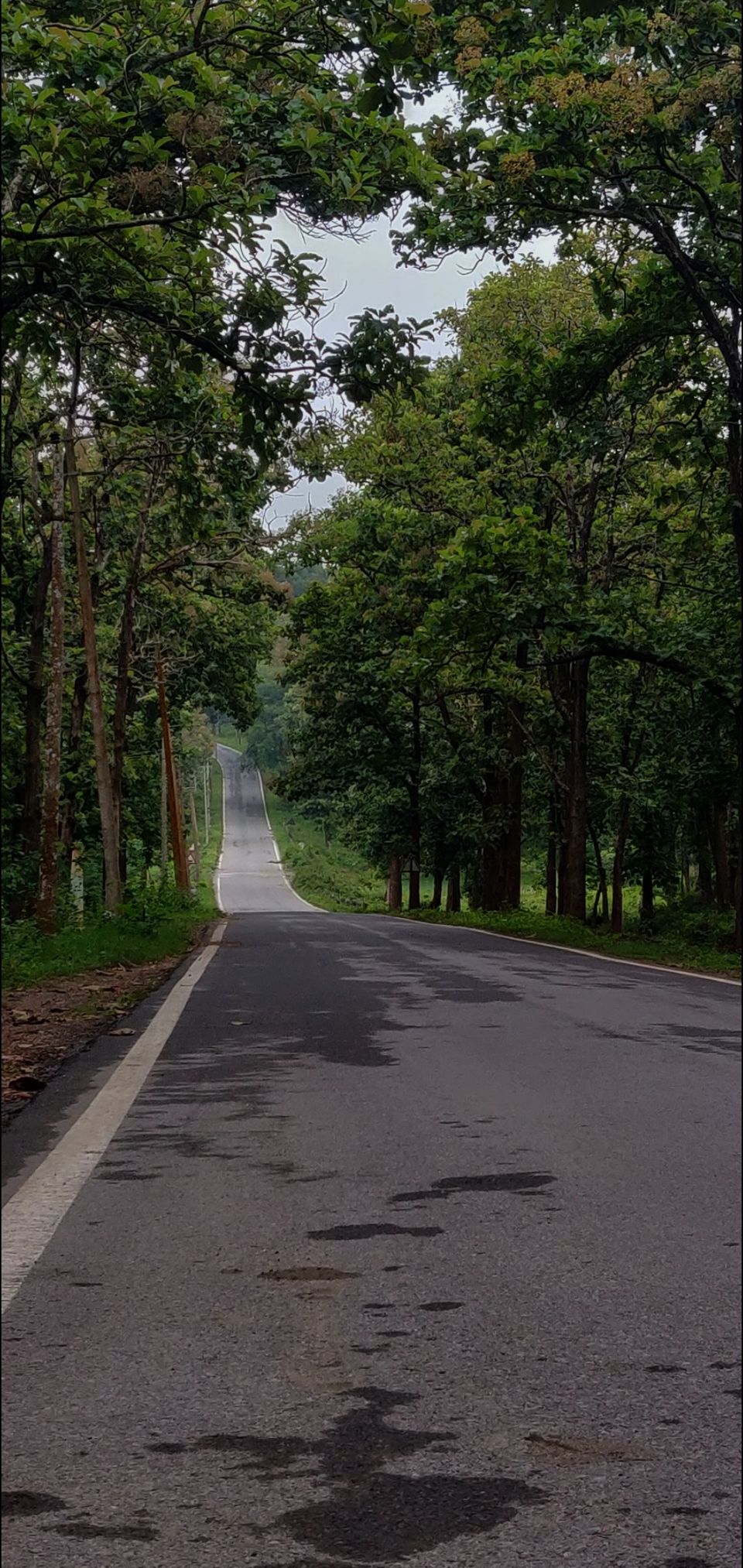 Before going to our stay, we started our day with trek, basically we parked our car and went to the hill top in Jeep, because for the muddy roads and the road condition there, jeeps are the best!
Then we started our small trak, surrounded with greens and water. The jeep driver was a guide and he took us to the places he knew. We reached one place where the water was transparent and freaking cold!
I took of my shoes and wanted to jump into the water. I stepped into the water and i felt, No the water is freezing, how will my body deal with this now, Ha ha!
Then i thought, okay let me be in the water for sometime then get drenched into the waterfall. Among the others, me and my other senior wanted to jump onto water, but 3 of us were not :p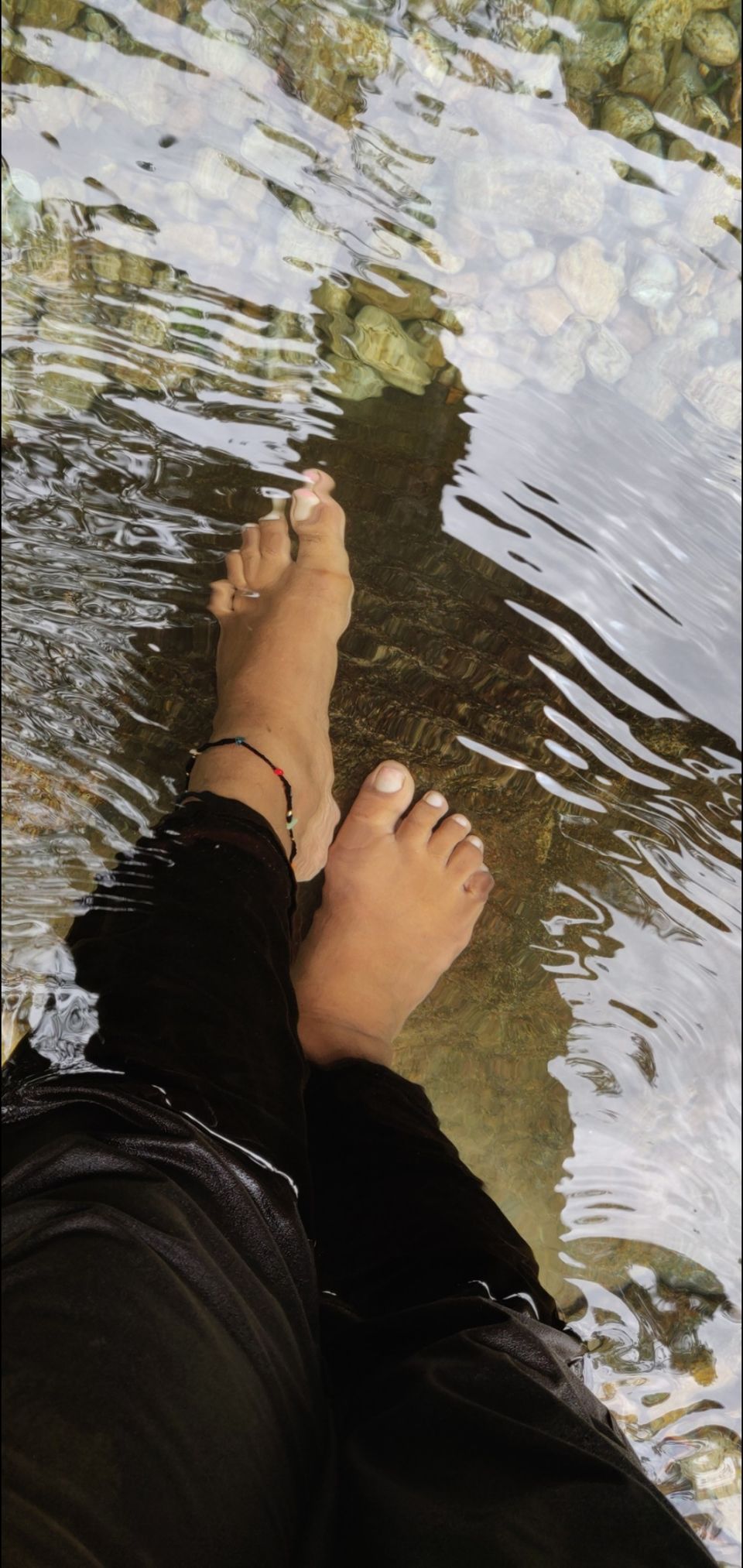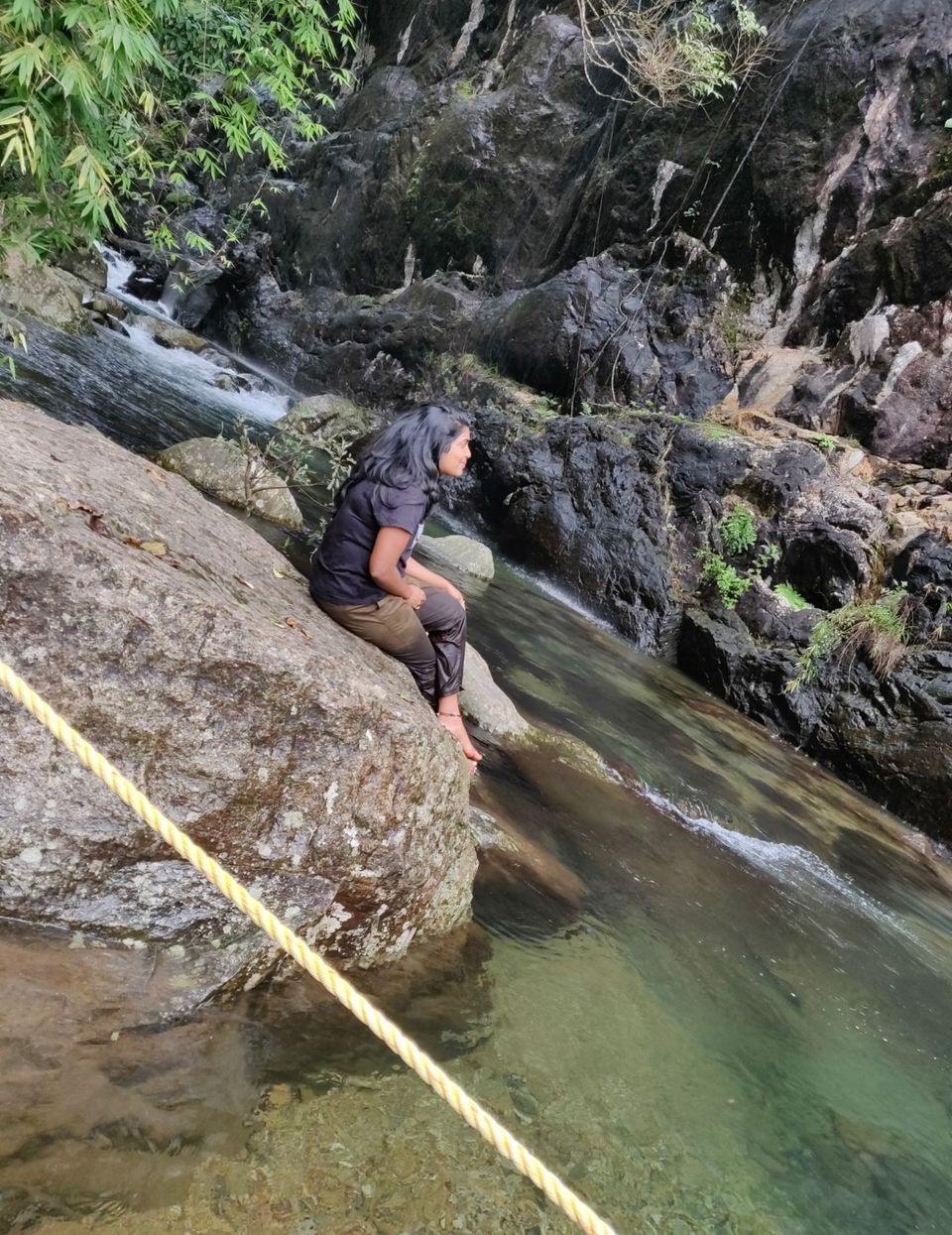 My attire was kind of matching the background, the green and the black! From toes to knees, i was okay, then we headed towards another place where the water is crystal clear and the small waterfall. Suddenly we all thought to jump into the water, and we did finally :p. It was freezing but it was okay after sometime. We came back to our car with our wet clothes by the way, but it was a bit dried with a morning walk we had.
Then we wanted to rush to our stay, our stay was booked in middle of Banasura Sagar dam and Banasura hills. The 1 whole cottage was mine and the other one(bigger one)was for rest of them.
I went in and felt mesmerized with the view. We had a colourful lunch(with different types of chutney and curries) and got a bit of rest and relax. The plan was to finish trek reach our accomadation, then spend time there because there are places around the cottage. See what it looked like.
We had a pool to spend the beautiful evening with music and birds chirping of course. It was like a wild forest stay!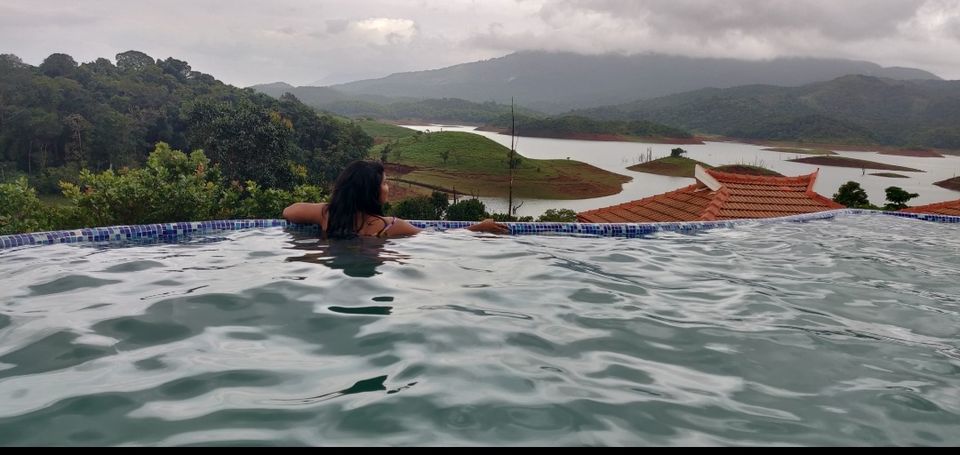 After a relaxed evening, it was early night and i was there looking for stars!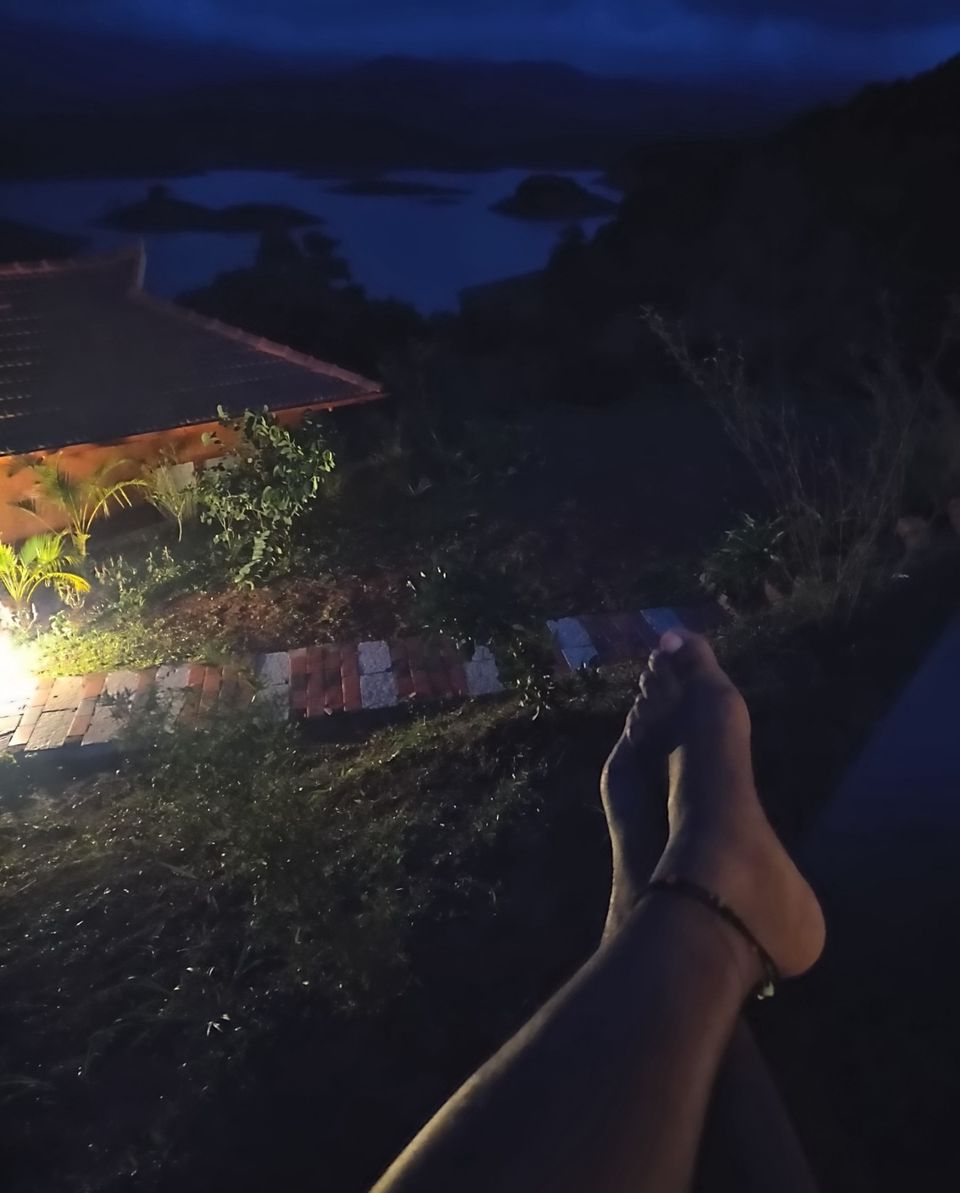 Then we had a yummy dinner with Fish of course, had a few talks and went to sleep.
Day 2 morning woke up early, had few conversation with nature and birds, others were sleeping! Ha ha. I remember having a best bird song, the singing nightingale!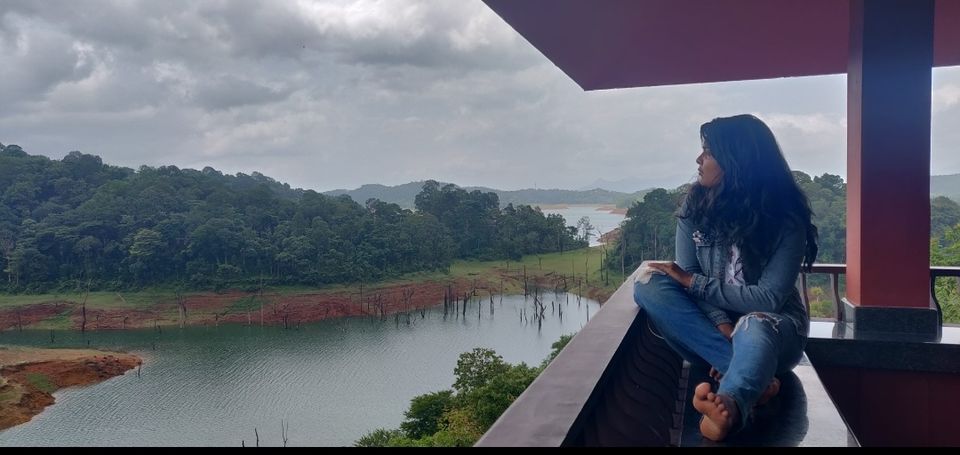 After my whole gang waking up, we had a yummy Kerala breakfast, loved it to the core, Got geared up totally!
Started our day 2 to explore places in Wayanad, well the way itself is beautiful! We wanted to see the heart lake in the hill top. Unfortunately, the way was closed at that time due to forest rain. You must visit the place whenever you go to Wayanad. We visited different other places nearby which is full of tea gardens and twists. We roamed the whole MeppadiThe monsoon is the best time to visit Kerala, yes true! You will get the real experience.
After our lunch we went to the place called as 900 Kandi. yes, it was on my list and finally got a chance. We had to park our car and then go to the hilltop in Jeep gain. Trust me the roads are so complicated to see but the jeep drivers and wheels did a great job and finaly reached the destination.
900 kandi is the glass bridge you go through and see the whole view and digest through your eyes. We can also do the proper trekking which takes time in hours to reach, hence we went in Jeep. Thats okay the longtime wish came true and there i was!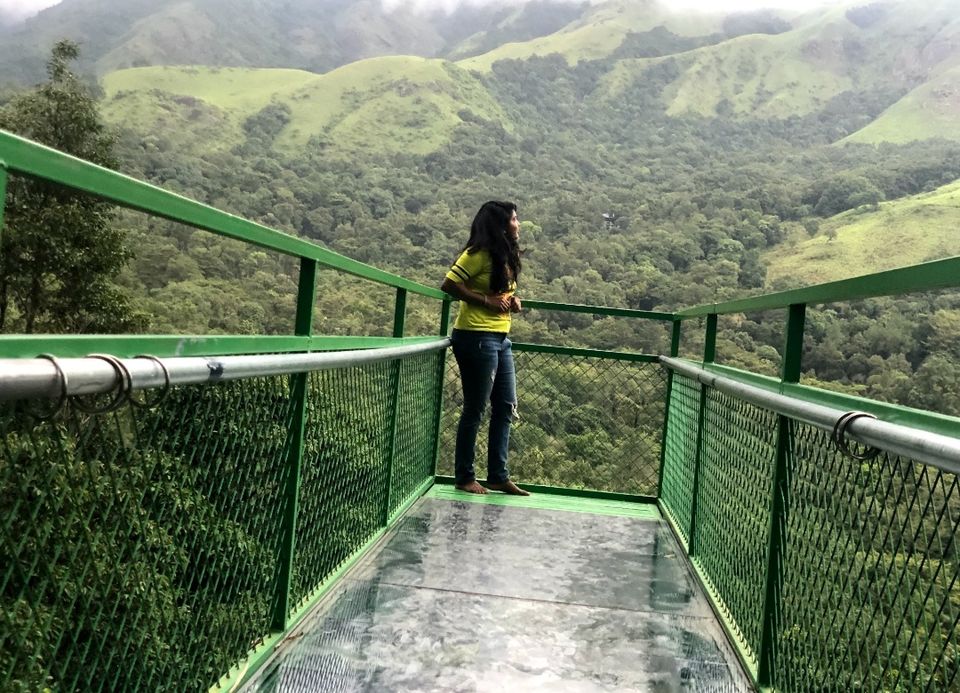 WE only have 3 minutes for each person by the way, because this unexplored place was filled with crowd, but little less that day!
We came back to our cottages to have a a nice Spa, our stay had a few of complimentary spas as well. Well, you are in Kerala and not do the body spa? Thats not worth it!
So yes, with the full package of kerala experience, we had to come back to Bangalore with hell lot of memories!
Wayanad, the beauty which i will remember for my lifetime! Saving it for later, we had to say Goodbye!