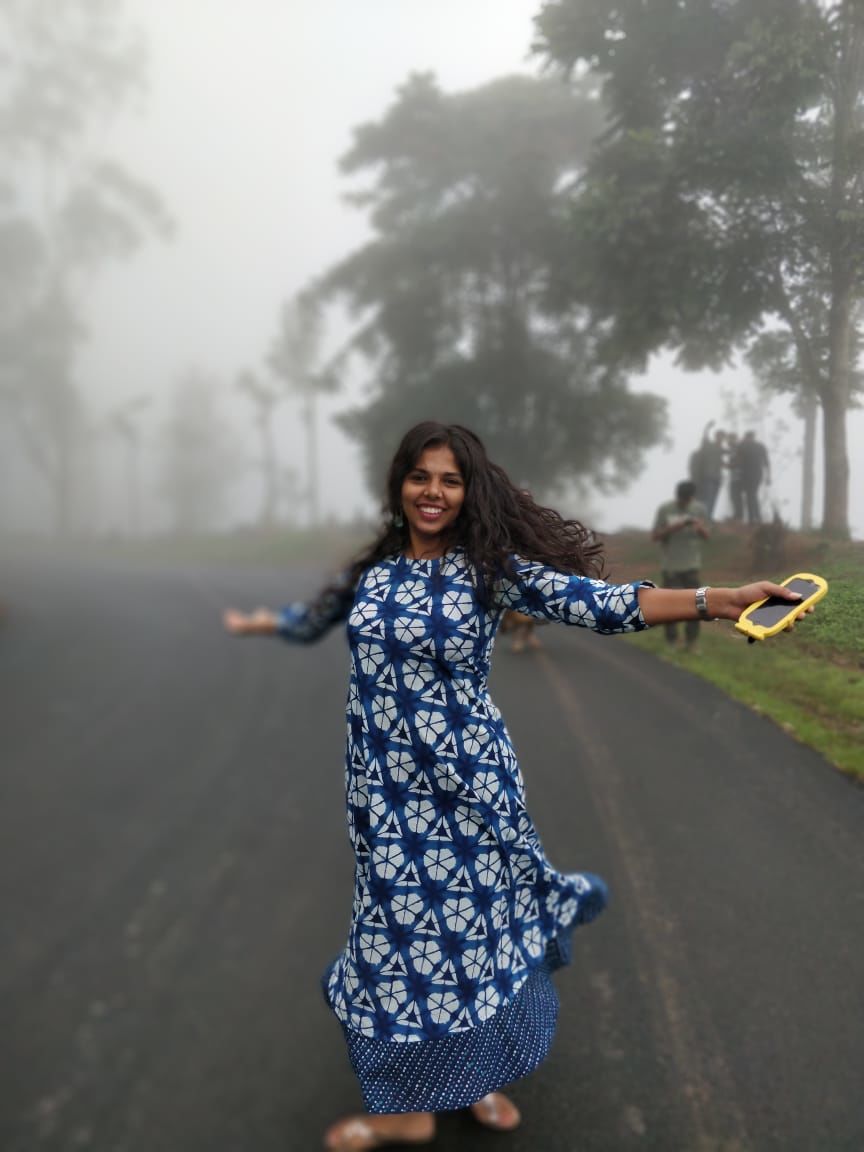 An Resfeber trip to God's own Land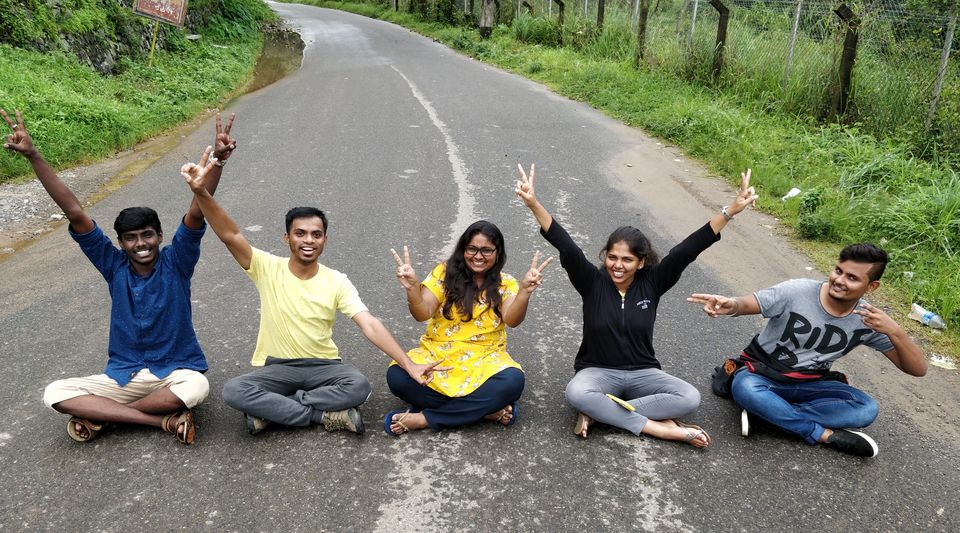 This trip was totally unexpected, unplanned, unrestricted, which turned out unbelievably one of the best trips I went across. As soon as I came back from my Dubai trip, I had a week to plan and pack my bags again to explore the god's own land. You all might be wondering what does Resfeber mean? You will get to know when you finish reading this blog completely.
My friends badly needed a break from work. So, we executed a short adventure trip to explore the beauty of Wayanad and Masinagudi! Though our parents were worried about Ebola virus which affected Kerala recently.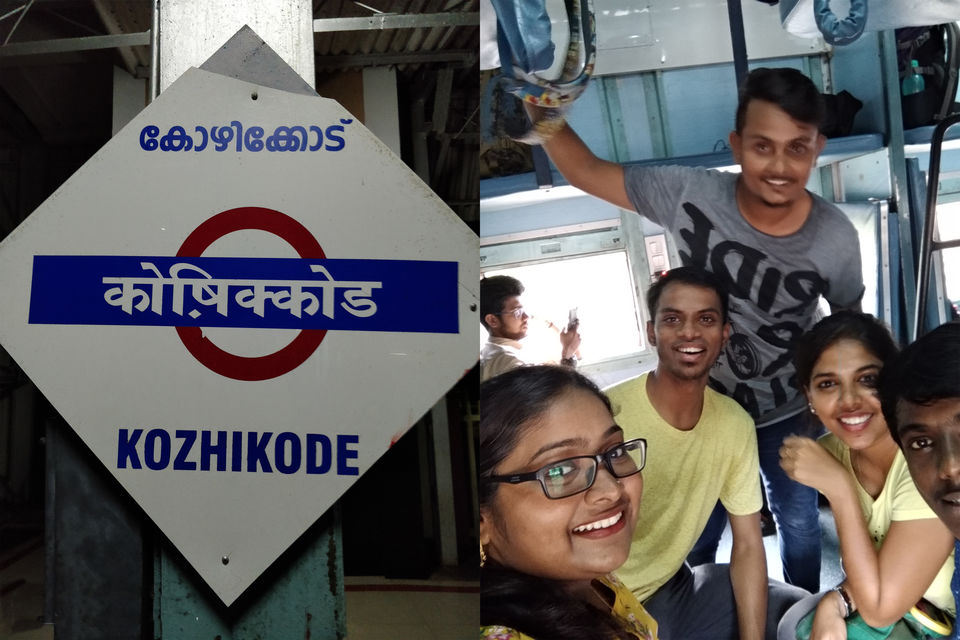 "Little did we know what was about to happen!" July 14th, we set about our train from Chennai to Calicut and within 15mins, we received a call from our driver stating that "RED ALERT" has been imposed in Calicut for next 4days and the roads en route to Wayanad have been flooded off totally. Obviously, we were agitated and couldn't sleep the whole night. My special thanks to the aunt who was sitting next to me and showing the photos of how badly the roads and houses are flooded.

July 15th, In spite of heavy rains we reached Calicut on time and we were waiting for our drive to pick us. We went to Kozhikode Beach and our driver was working on different routes to reach Wayanad. This man was a mini Google map! We started en route to Wayanad with the possibilities of very less. But luckily we had the best driver in Kerala. Thanks to him! We decoded different routes through ghat road, small villages and we reached Wayanad Finally. A bit of relief and happiness on our face!
We headed straight to Banasura Sagar Dam, which has scenic lake area offering walking trails & popular speedboat rides. Our next stop was to Meenmutty waterfalls where you need to trek approx 1.5km to the top, the route isn't that great, especially in monsoon, those who are not able to take that risk can experience the waterfall down the wayside. We had a pleasant bath in the falls which were so refreshing after all chaos. On our way to the hotel, we stopped by a tea-estate for a few clicks.

Next day morning we headed to the famous Edakal caves which are about 4,000 feet above sea level on Ambukutty mountains, be ready for about 1.5 km of uphill walk followed by about 300 steps. We enjoyed each and every step as the weather was so pleasing. We made it up to the top in about 45minutes as already Raji was panting and gasping for breath. There is a huge cave on the top which is open to the sky and the walls are covered with prehistoric paintings & carvings believed to be at least 6,000 years old. On the way back down you will find many souvenir shops where you can get fresh tea and coffee seeds for a better price.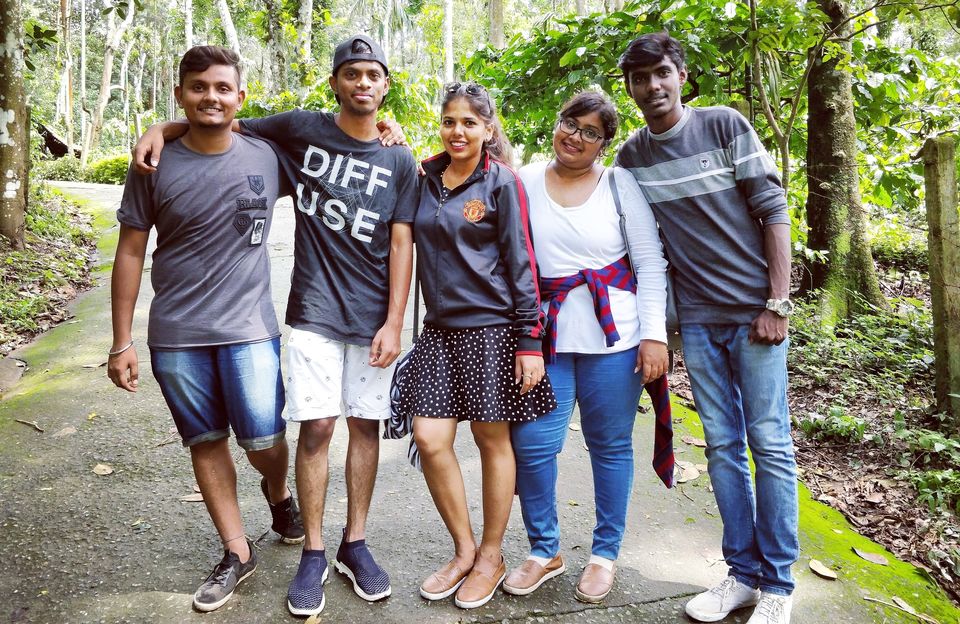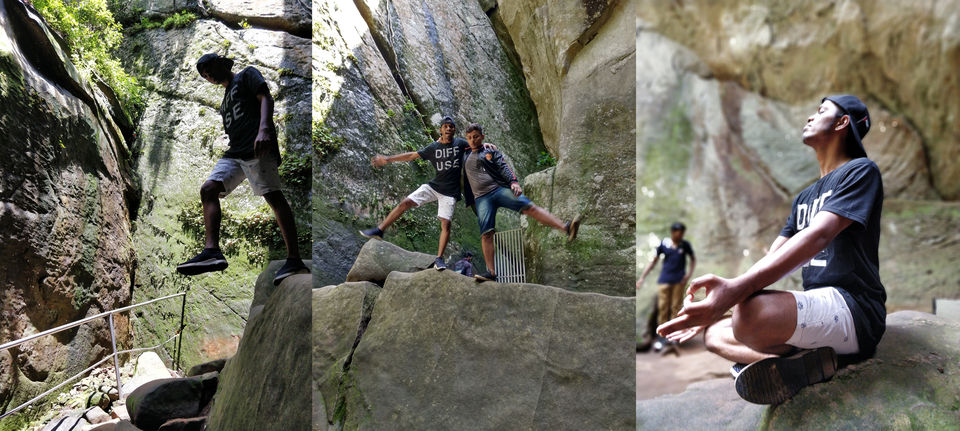 Later evening it was time for the Pool party where we all had a lot of fun and games in the pool and thanks to my Hero GoPro we captured many videos, slow-mo in underwater.

It was time for Masinagudi, we had our breakfast early morning, Kerala's most famous Puttu and channa which was delicious. Later on, we checked out from the hotel and started our journey to Masinagudi. The road journey from Wayanad to Masinagudi exposed us to mother nature and its surreal beauty. The views were breathtaking, you drive along mountain roads, through forests where you can spot a lot of deer, elephants, and peacocks crossing the road.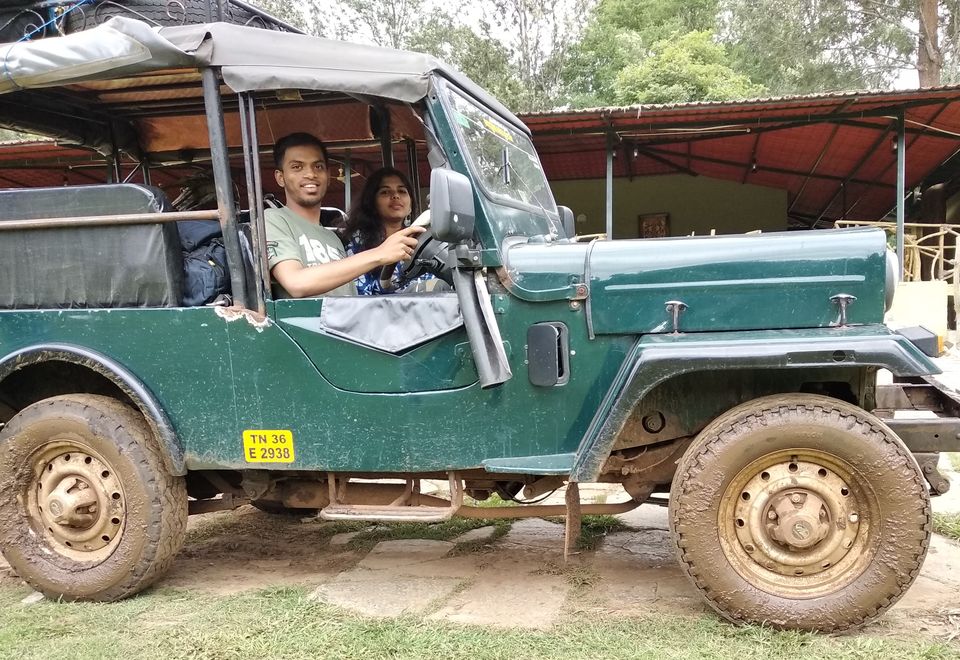 We booked our stay at Inn the wild, Cradled in the untamed tropical wilderness of the Nilgiri foothills, on the fringe of the Mudumalai Tiger Reserve. All the private vehicles are authorized only till Singara check post. Further on we went off routing on a Jeep provided by the resort.

The 20minutes rough and super bumpy ride on the wet sand road to the resort is bone-rattling. We were an hour late tough they served us hot delicious lunch which includes Beef, Fish-fry, Chicken curry, rice, and bread. After lunch, They briefed us the activities and itinerary for the day and a few protocols to be followed during our stay as we are in the middle of the forest.The stay here is amazing and thrilling. As you're in the middle of forest and wild animals.

We stayed at a Tribal home which was so picturesque. By 4pm we headed out for the guided evening walk, the walk took us on a hike through the deep inside jungle, gurgling brooks, and whines. Breathing in the dense forest air made us feel refreshing and rejuvenating. The walk lasted for 50minutes through tiny rocks and streams. On our way back we stopped by a waterhole to enthrall the beautiful sunset and shot a few silhouettes.

Later by 7.30, it was time for Night safari where you can spot tigers(if you are lucky!), wild elephants, wild bears, rhinos, peacocks, and thousands of deer's. The whole Open jeep ride in the dark deep inside the forest was so thrilling and exciting followed by quick dinner and had a lot of Gulab Jamun's :D! During the night I was gazing through the window from our room, it was totally dark and you can spot many deer's and sometimes even tiger in front of your hut. I have never seen so many deers at one place in my life, it was so beautiful to spend the night in dense tiger reserve forest accompanied by a lot of creatures.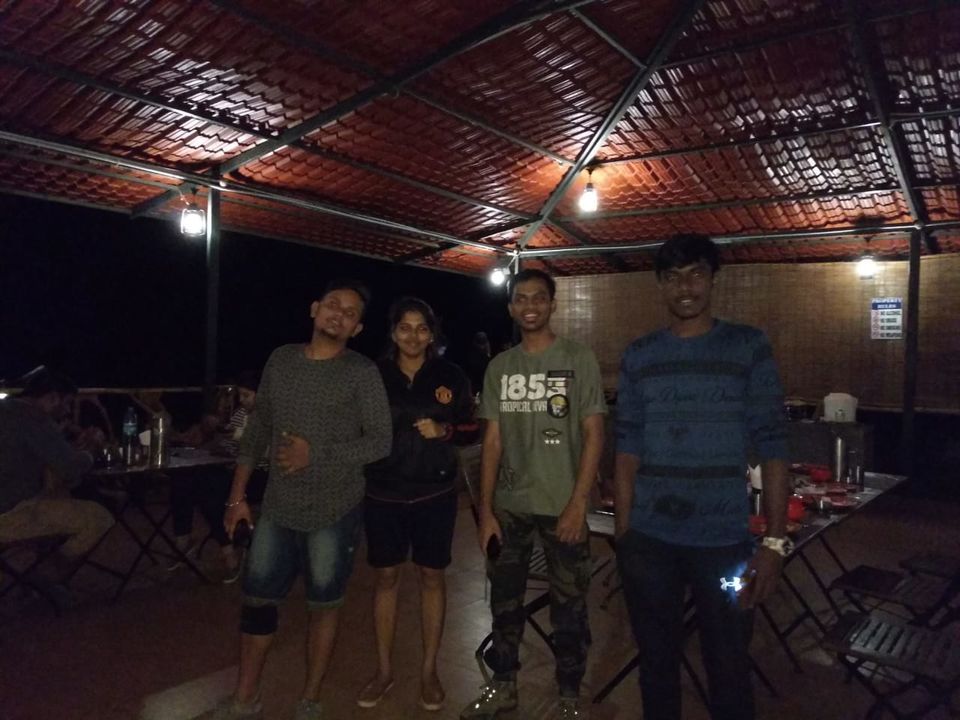 Next day morning we had a delicious breakfast and engaged in a few activities, Alex was trying hard to basket the ball, Mohit was exhibiting his football skills, Dhivya and Raji were busy in the photoshoot as usual. Later on, we checked out and left for Calicut to board our train to Chennai. On the way to the station, we stopped by a famous Malabar restaurant to taste BIRIYANI!!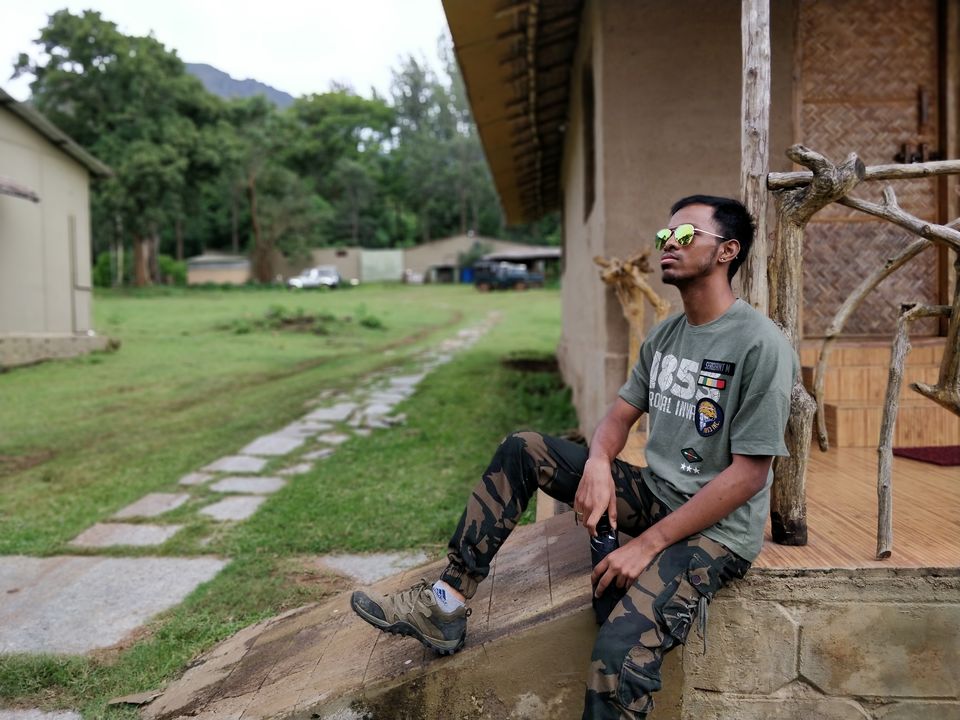 Guess what? In these four days despite of Red alert and we five being the only tourist's most of the places, we didn't even face single raindrop during the daytime. Hail THOR!! a couple of days after we reached Chennai, Kerala was all over the news as they faced Heavy rainfall and floods in the past century.
You never know what's coming, what's going to happen, just enjoy the present and hope for the best!
-Asish Krishna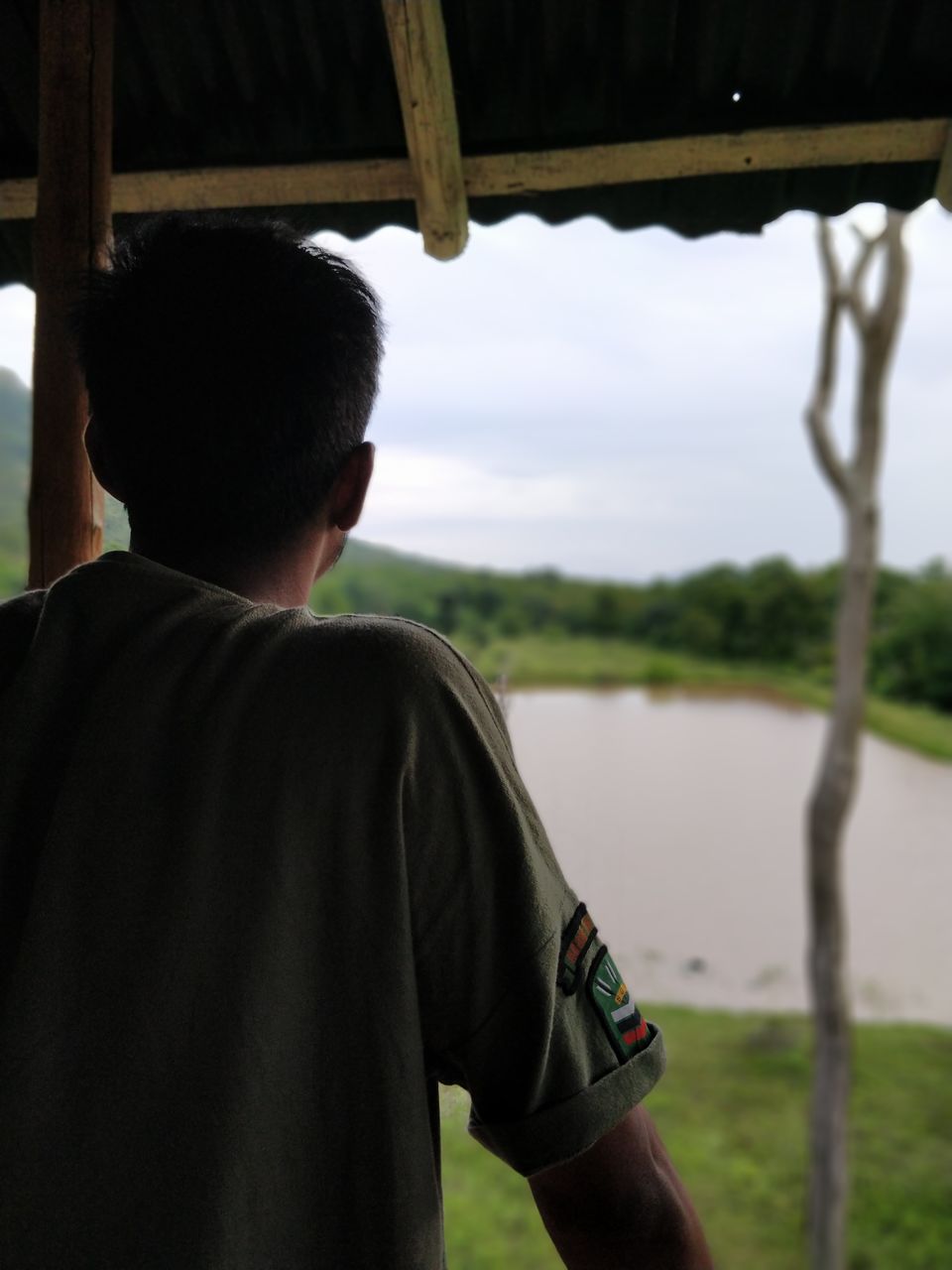 Thanks for reading my blog! do follow me for upcoming post and comment your views.