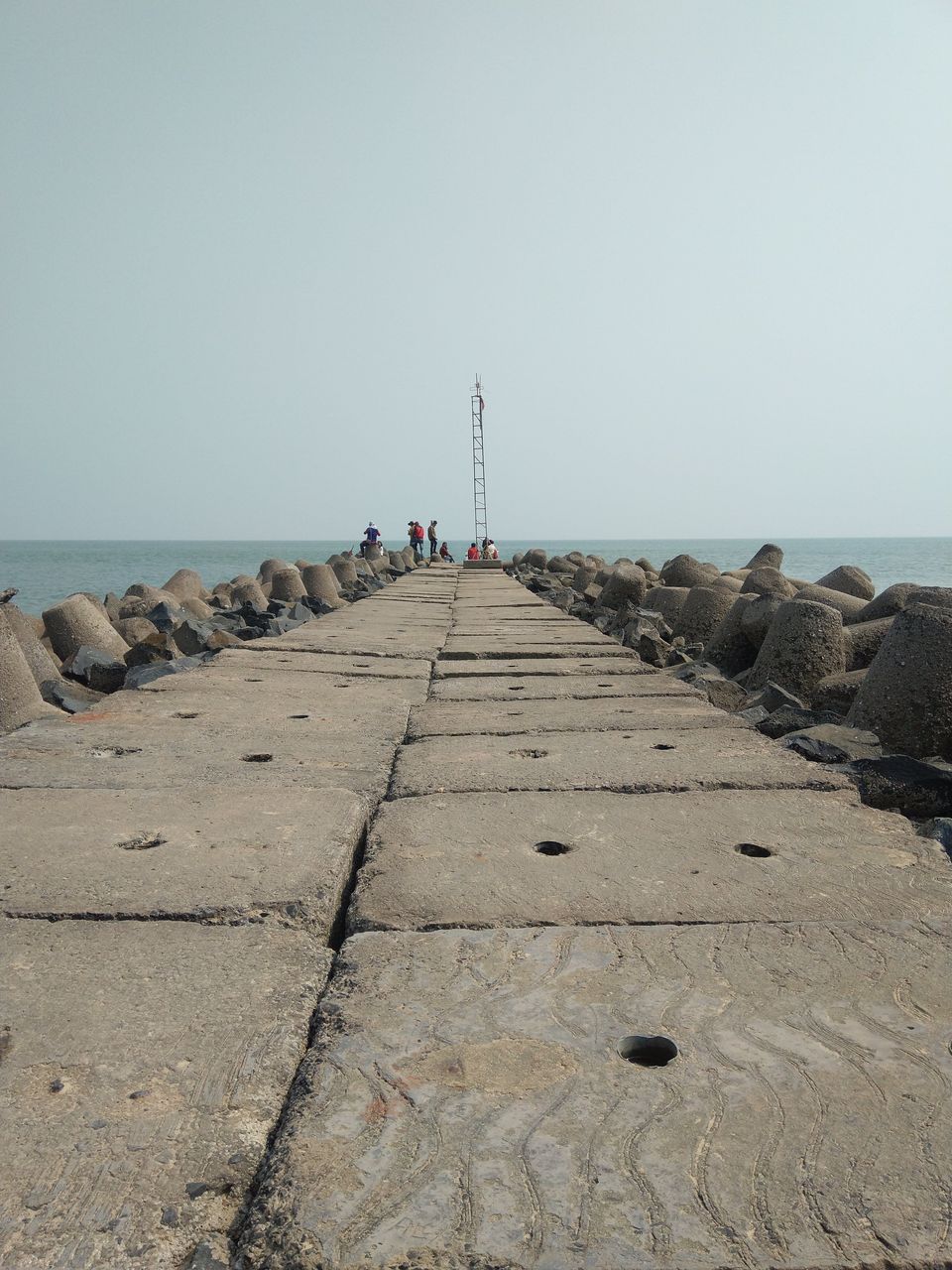 When its already been a month to the new year and you haven't got any chance to travel, thanks to your busy office schedules. But then the wanderlust inside you can't keep calm and you plan a quick getaway that seems like a oasis in the desert of your life. So we leveraged the opportunity of a weekend and planned to explore the east coast of West Bengal by road.
The two days seemed really exciting and we didn't expect to be so eventful.We booked our car at revv and it was a Maruti Ciaz. Our itinerary included Mandarmani and Digha but there isn't any thrill in confining to the planned trips.
So thanks to our long scheduled meetings, the idea to leave from Kolkata at 5 pm didn't turn up as planned and we anyway decided to leave at around 8 on the chilling Friday night. Mandarmani is a 4 hour drive from Kolkata (184 km) which meant we would be reaching at around midnight which is a decent time to wake up the resort staff. (sarcasm.)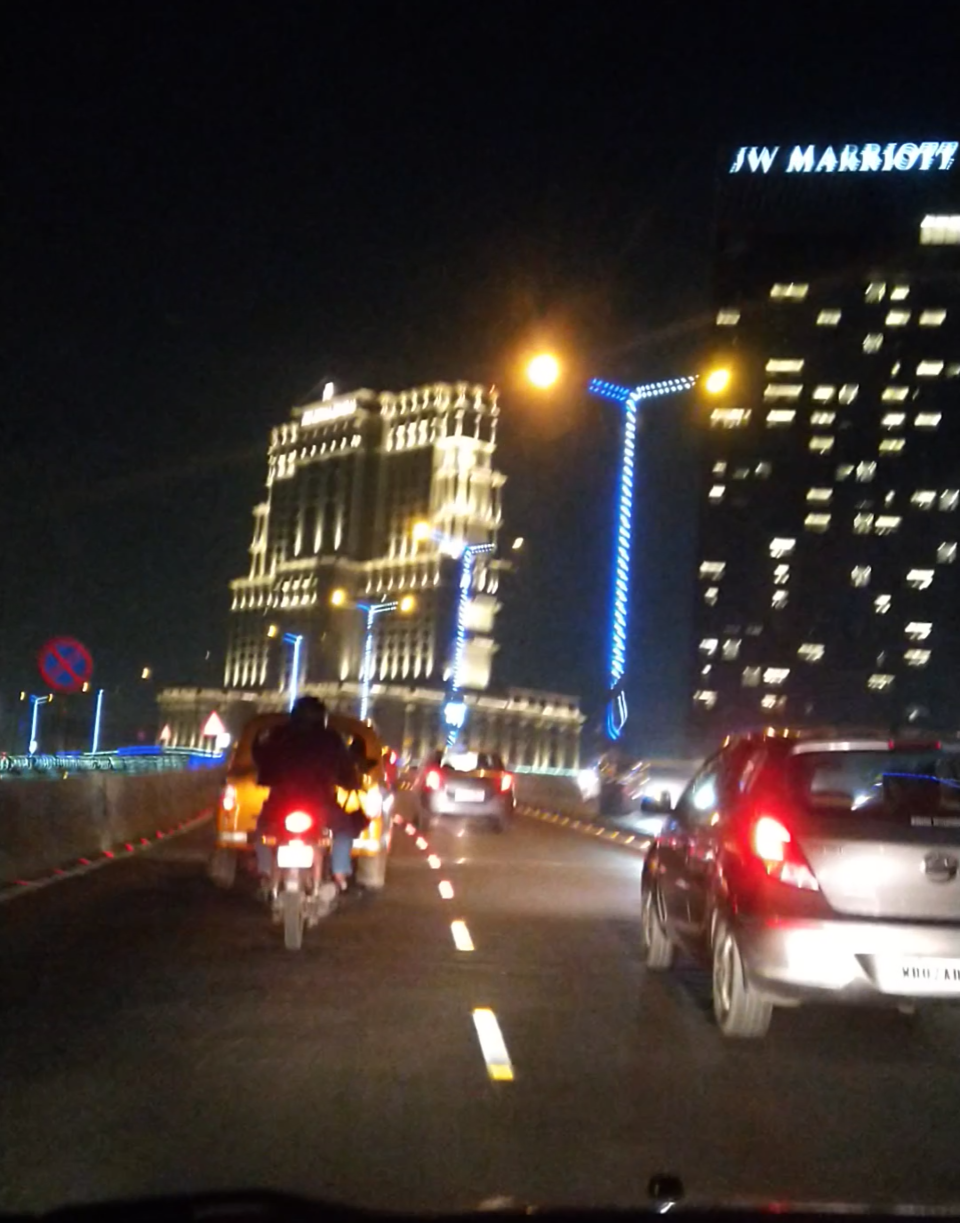 The car costed us 5k excluding the fuel, so total cost for transportation came around 7k. We hit the road at 8 pm and with coffee breaks, fuel filling breaks and amazing road side dinner at midnight with hot roti and aloo gobi and chicken curry we reached our resort at Mandarmani.
We had prior booked rooms in Sonar Bangla Resort which is 100m away from the main entrance of the beach. It costed us around 900 per room for a decent room with sea view. The resort has its own entry to the beach and we couldn't stop ourselves from feeling the soothing sand beneath our feet even at 1 am.We retired to our beds, for, sun rises can't be missed.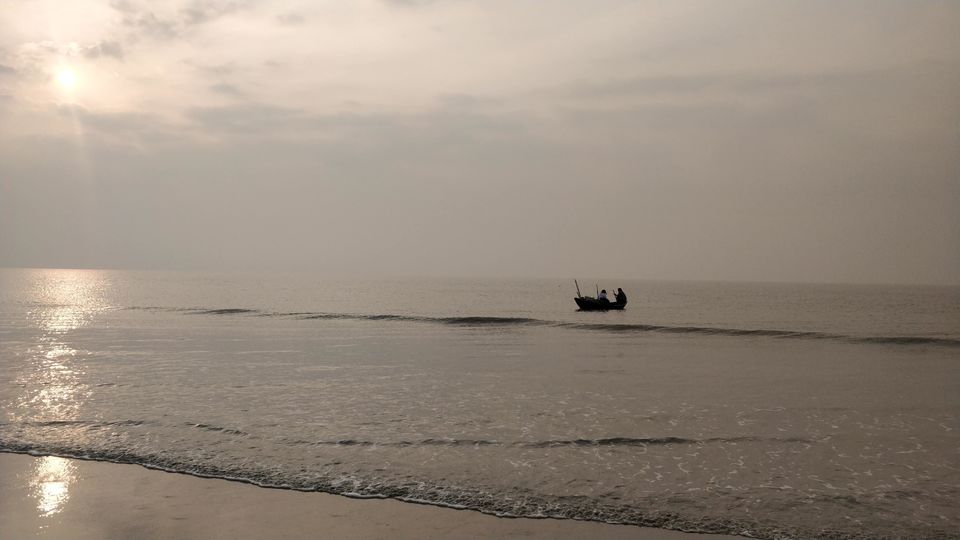 We got up to a cloudy morning not expecting for the sun to be showing us its gloaming color but nevertheless we were on the beach at 6 am to to breath the morning air and we did witness it, the morning blue sky with a tint of red, the infinite sea and the wanderlust souls embracing each and every moment.
We found a fisherman with his boat on the shore, and I couldn't resist myself from asking him for a ride. The fisherman was too sweet to say no and I was too Shameless to hop on the boat without a any delay.Saturday mornings couldn't get better than a boat ride jumping amidst waves and tilting amidst the strong winds with the anxiety of you falling in the sea.
The main Mandarmani entrance is really crowded hence we decided to explore the not so reachable side of it. Google shows The main Mnadarmani beach a little further from the actual one which is around 7 km and will take you 15 minutes. So we started our car and headed towards it. Going through villages and found this aesthetical view of the beach. We walked for a while, soaked in some morning sun light and realized we were not too far from Tajpur, our next destination. There are small boats that actually take you to Tajpur from Mandarmani, so if you wish to you can go ahead. We decided to drop that plan and instead started walking towards our car. And sometimes there are things waiting for you that you won't have ever imagined. We found a cast of red crabs spread all over the beach.
There are plenty of options for food, from sea food to Chinese to Indian near the beach. So after filling up our tummies we headed to Tajpur. Tajpur is 27 km from Mandarmani and will take you 50 minutes.Our plan was to have bath in Tajpur and sit and relax and stay at night. But once we reached Tajpur, we were a little disappointed with the amount of crowd. We didn't actually found what we were looking for.Hence we decided to deviate from the plan and explore to find something worth staying for. After a few minutes of drive, our location showed for a beach called Baisakhi. Pretty secluded, with shacks and swings to chill. We spent some time there with a rabbit (yeah, we found a pet of one of the workers there). We weren't as satisfied as we wanted to, hence the next destination on the map showed Shankarpur.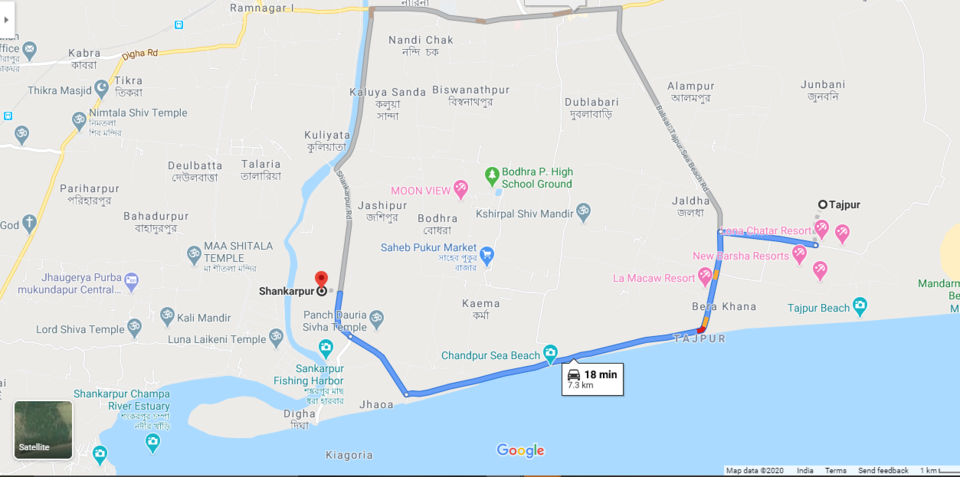 Till now, we haven't really had the beach vibes and nor the drive was as expected. The drive from Baisakhi to Shankarpur gave us some hope. It was the best drive with the beach on one side, the pretty casuarina trees on the other side. Shankarpur is 7.6 km from Tajpur and will take you around 20 minutes.
Sometimes, you get connected to some places and you instantly feel a connection. Shankarpur did that to us. We fell in love with this not so crowded (we were the only people on the entire stretch) serene beach and decided to make this our abode for the night. We booked our stay at Hotel Sandy Bay which costed us around 1400 per room.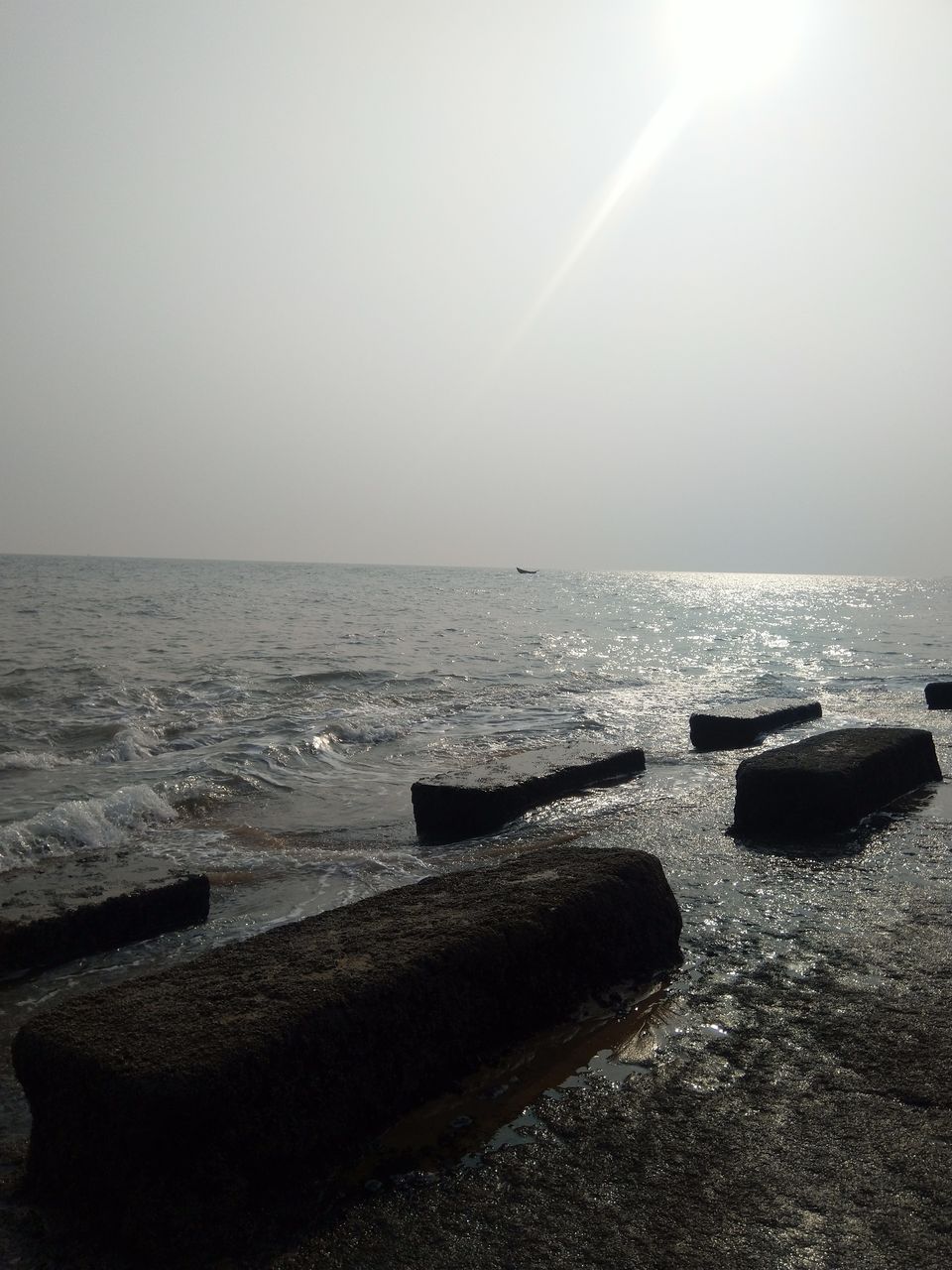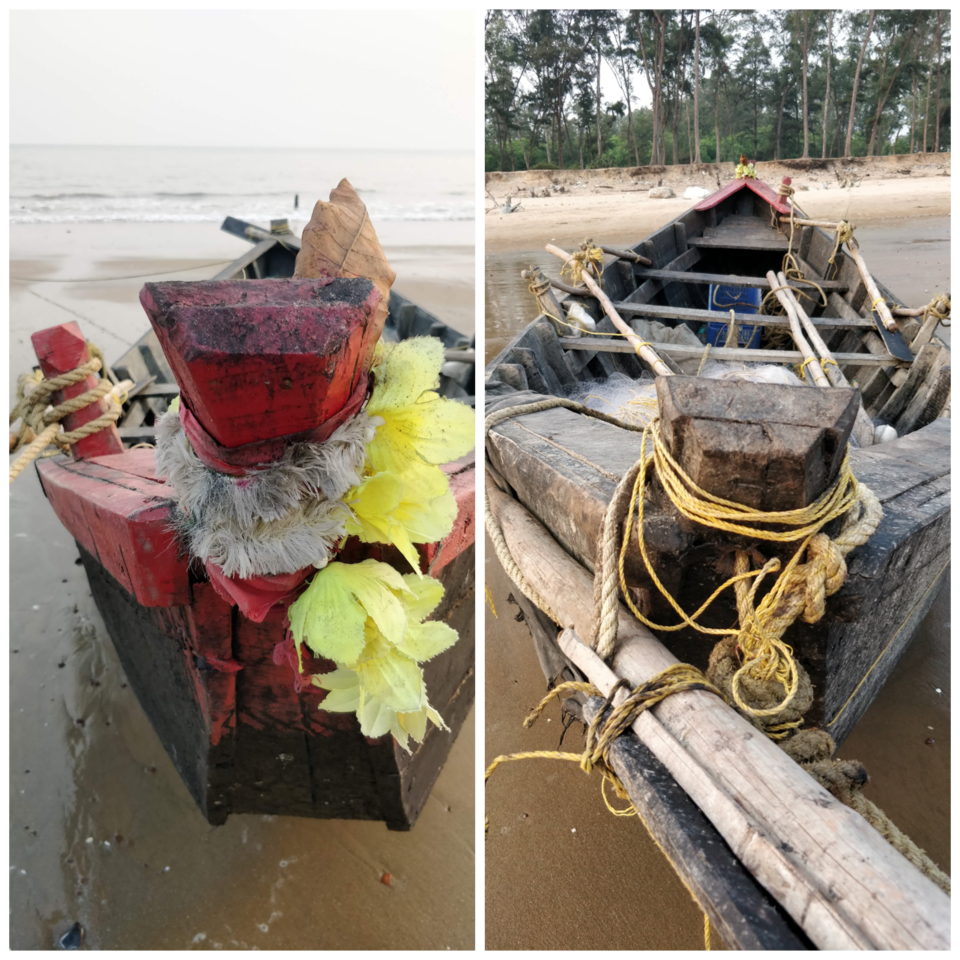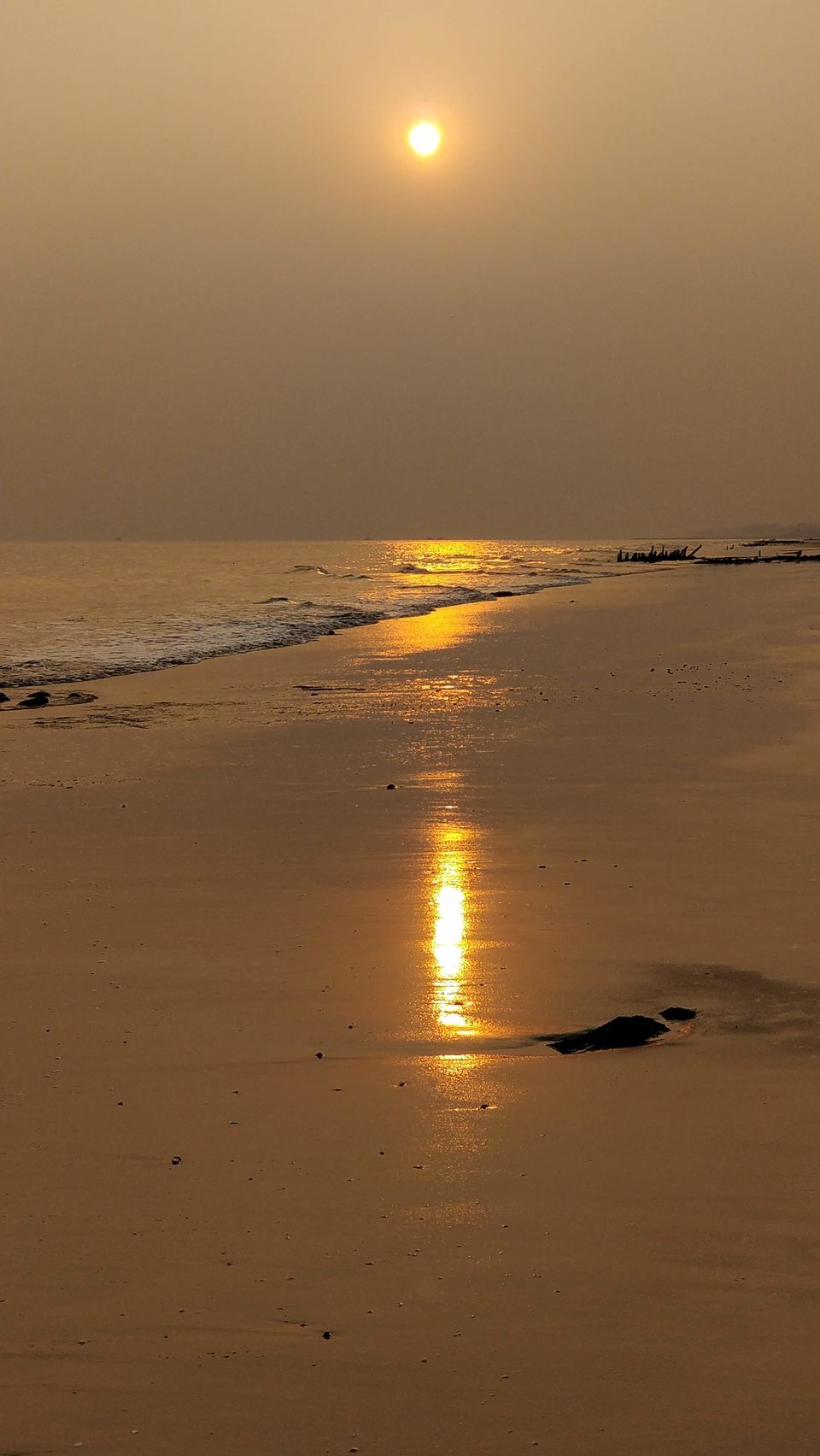 After watching the mystical sunset and getting drenched in the sea we treated ourselves with some lip smacking roadside chaat and headed for a drive to a harbor near by. We were sceptical about going to this since it was secluded but gave it a try and returned back immediately after hearing and seeing hyenas(yes, we did see them).
The eventful day came to an end with some soulful music at the beach and chit chat and some good food.
Next morning, along with the sun we met some very interesting people, The Fishermen and saw their tricks and skills to catch what the sea has to offer.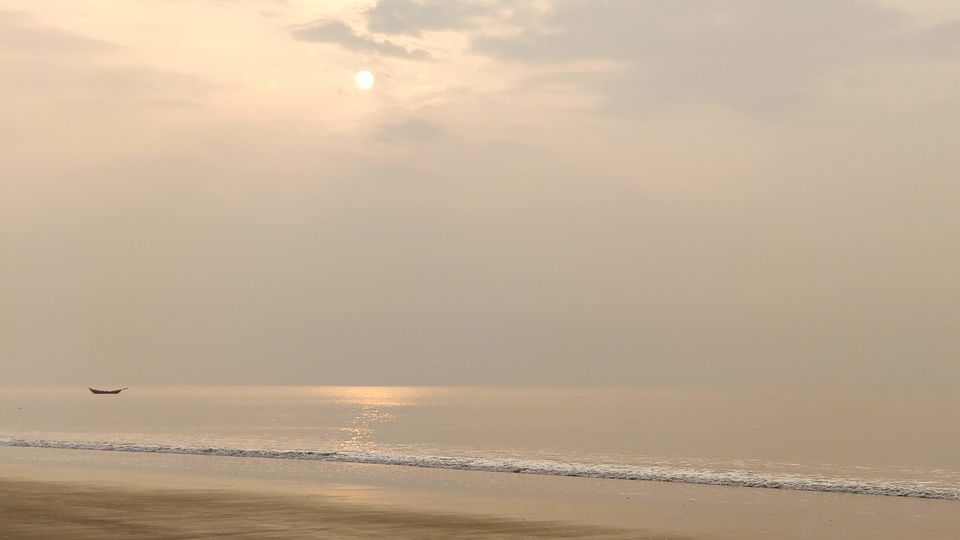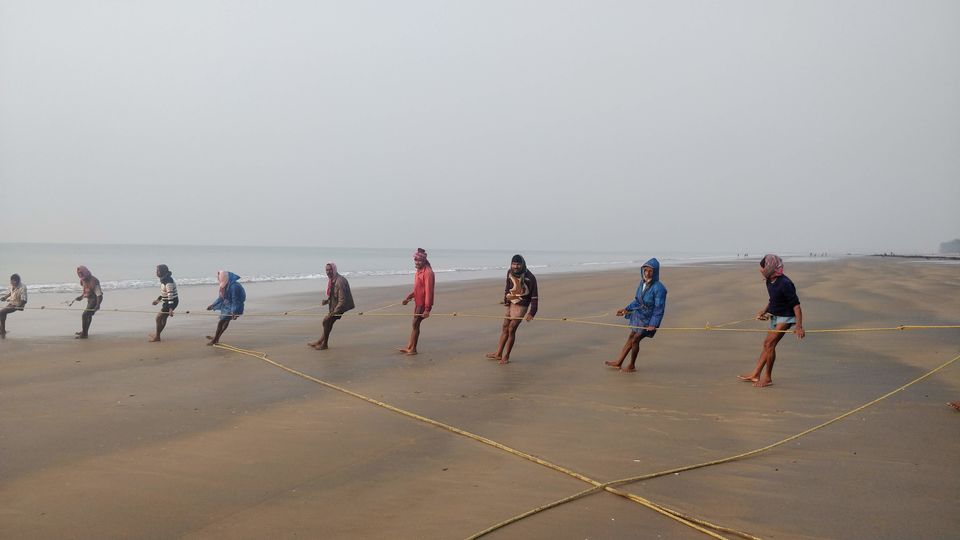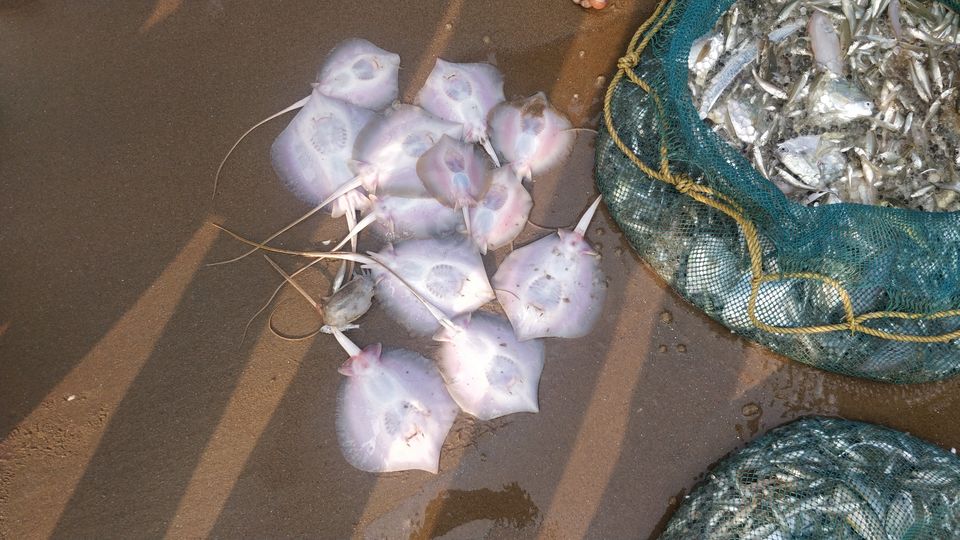 We bidded adie to this extremely pretty place and headed towards Digha.

With Google Map's suggestion we headed to the very own Marine Drive of West Bengal, The Digha Mohona Watch Point. (15 km, 30 minutes from Shankarpur).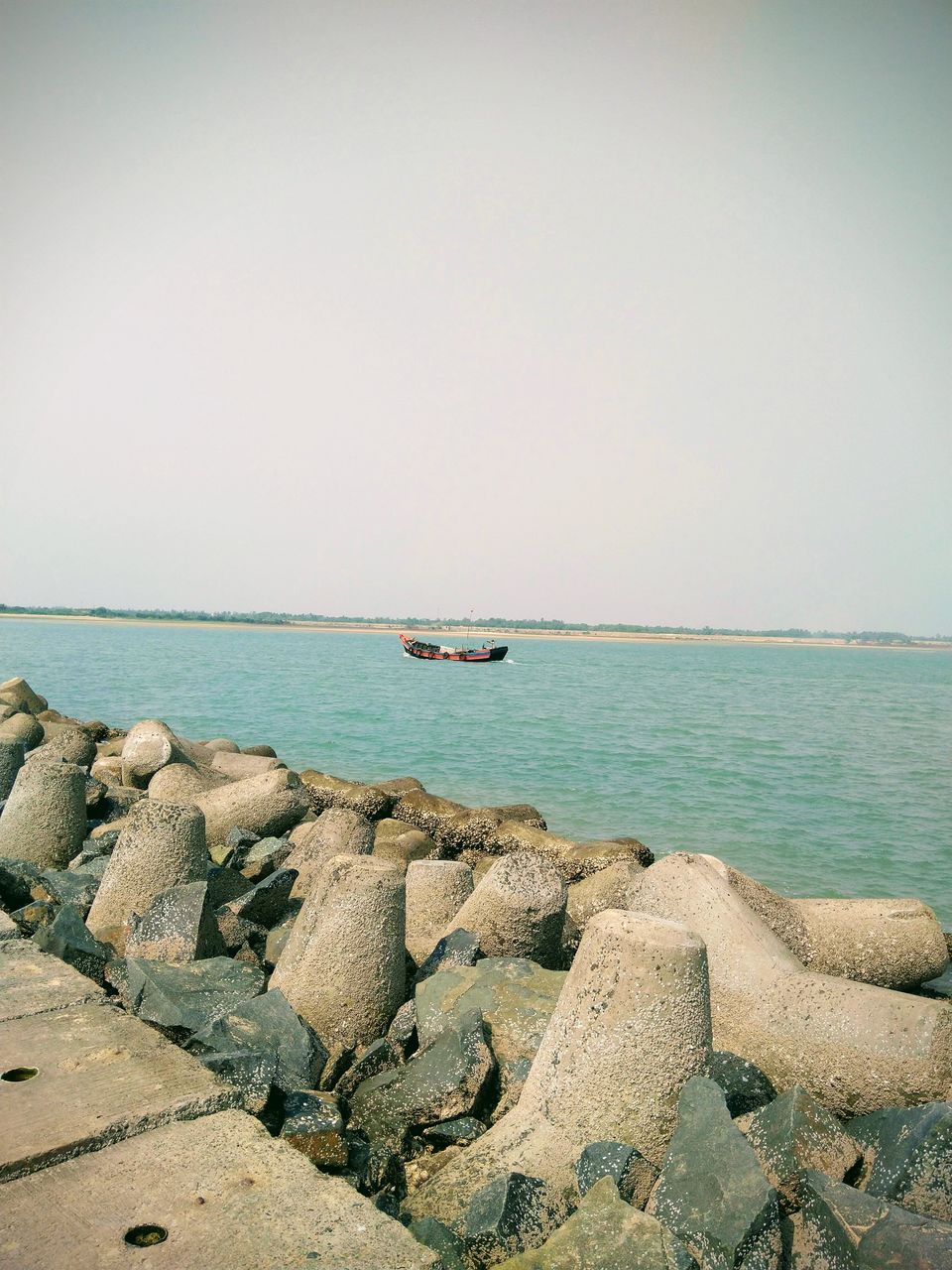 Then we headed to the Old Digha (3 km from the watch point) and New Digha Beach Points. Both are 3 km apart from each other and usually very much crowded.
As the noon approached, our time to take a return drive approached nearer. We left Digha at 3 pm, (191 km, 4 hours drive back to Kolkata) had our lunch at a highway dhaba and ended our short trip with the beautiful view at Victoria Memorial.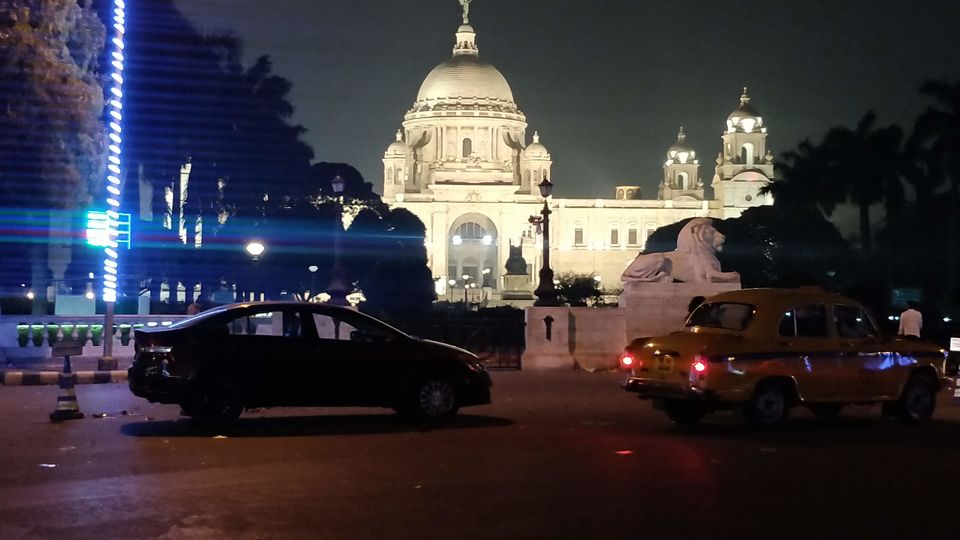 If you want to see the red crabs, head to Mandarmani, if you want to chill at beach shacks, head to Tajpur. If you want to have a calm and relaxing day with no one around, head to Shankarpur. If you like the hip and hype of people, head to Digha. My suggestion, do all of them together for a complete experience.
So trust me folks, just grab your gang , the car and hit the road no matter whether it is a 2 day weekend or a 3 day weekend; it should feel like a long one. #ThatLongWeekend.
Frequent Searches Leading To This Page:-
beach tourism in west bengal, beach destinations in west bengal, beaches in west bengal, adventure tour in west bengal, explore beaches in west bengal