West Bengal has a predominant travel culture that most outsiders don't know about.
Over weekends, lovers of the hills enjoy travelling from West Bengal to the lower Himalayas around Siliguri. But those who find peace near water, head south, where the coastline of Bay of Bengal is dotted with beaches such as Mandarmani, Shankarpur and other beaches in West Bengal and its bordering region with Odisha.
Haven't heard of these beaches? Fret not. I've put together a list of such unusual beaches in West Bengal for you here, so the big Bong secret is finally out:

1. Find your escape at Mandarmani Beach
Have you been to beaches in West Bengal? Enlighten travellers by leaving a review here.
Frequent Searches Leading To This Page:-
beaches in west bengal, unknown beaches in west bengal, seaside resort town in west bengal, mandarmani beach west bengal, best beaches in west bengal
Mandarmani is a 13-km long stretch of beach at the northern end of the Bay of Bengal. It has been a well-kept secret of visitors from in and around West Bengal, who often arrive here for silent romantic getaways. The soothing touch of the wind in your face on motorable stretch along the beach is a perfect way to unwind on the weekend. Before heading there, however, visitors must enquire about the high tide on the beaches of West Bengal.
How to reach: A 3-hour long drive from Kolkata via Contai will take you to Mandarmani. The nearest railhead is at Digha Station, from where you can find local transport to the beach.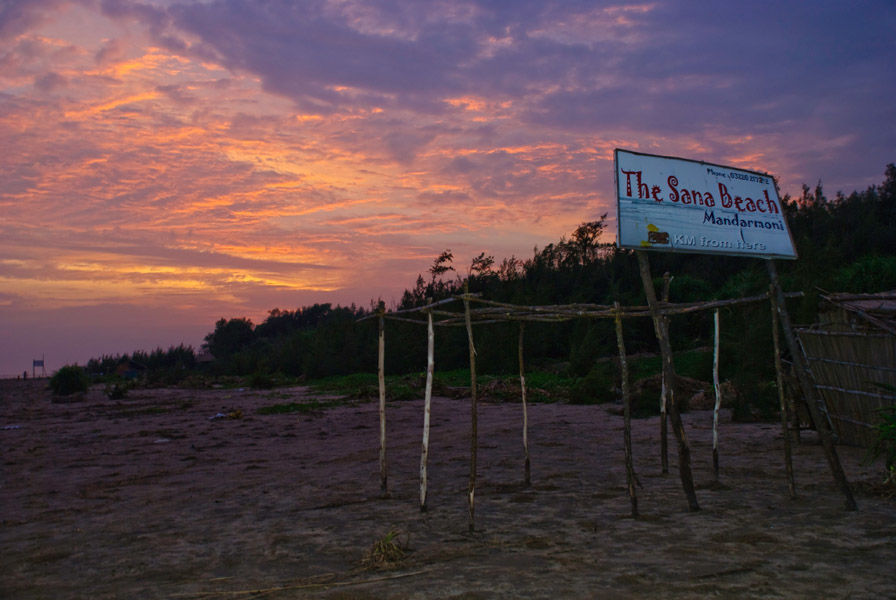 While most local visitors from West Bengal flock to Mandarmani on the weekends, Shankarpur remains one of the quieter and less commercialised beaches in West Bengal. Located between Digha and Mandarmani Beaches, this little fishing village is a great destination for family getaway from Kolkata. On your visit, do not forget to try the prawns, pomfret, bhetki, parse and rohu at the nearby restaurants.
How to reach: Buses that go to Digha from Esplanade bus stand, Kolkata also take you to Shankarpur. Get off at the bus stop just before Ramnagar at Choddomile.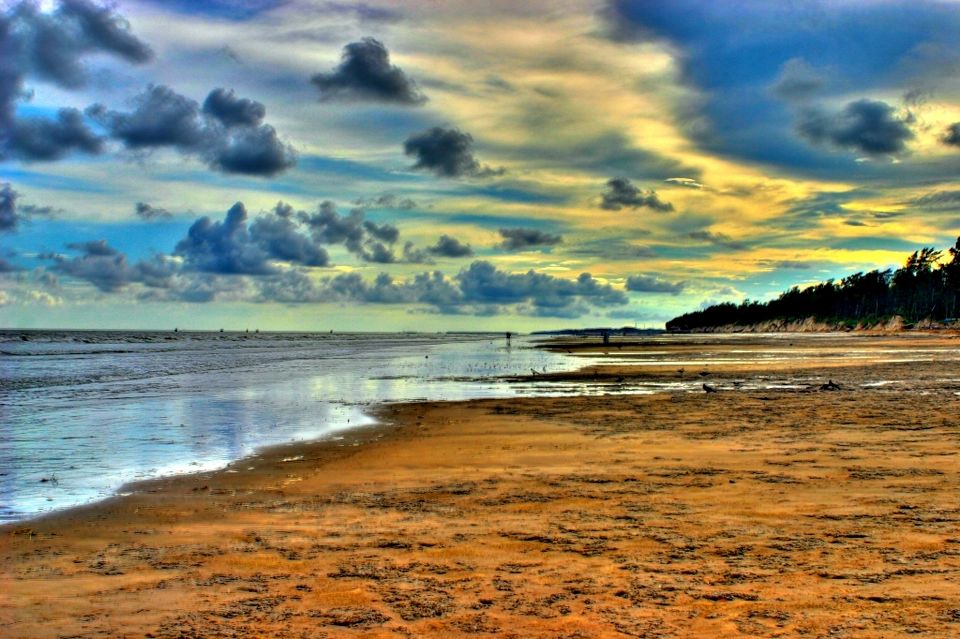 On the shores of Bay of Bengal, Digha is a popular family vacation destination fit for a trip over the weekend from Kolkata. The site is best known for the pristine beach, a Shiva Temple and a Science Centre established by the National Council of Science Museums. The 7-km long clean stretch of land along the shore is perfect for watching the waves come and go.
How to reach: It takes around 3 hours to reach Digha by train. Direct buses from Kolkata are available and this is a more popular mode of transport among visitors reaching Digha.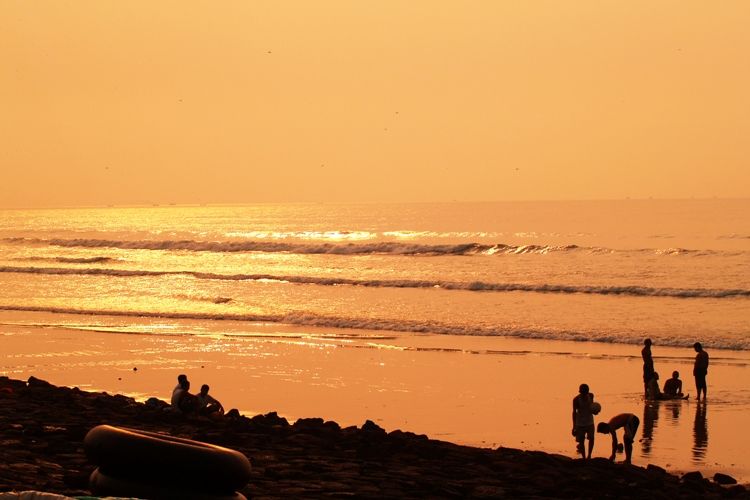 This crescent-shaped beach in the deltaic region of the Sundarbans is the southernmost point on the map of beaches in West Bengal. The island is one of the many deltaic islands in the region, some of them connected by bridges. The waves lapping on the shore at sunset, a warm breeze and infinite blue sky are some sights to behold. The hard terrain of the Bakkhali Beach makes it perfect to cycle around this island.
How to reach: The distance from Kolkata to Bakkhali is 125km. Covering the distance by car takes only 4 hours.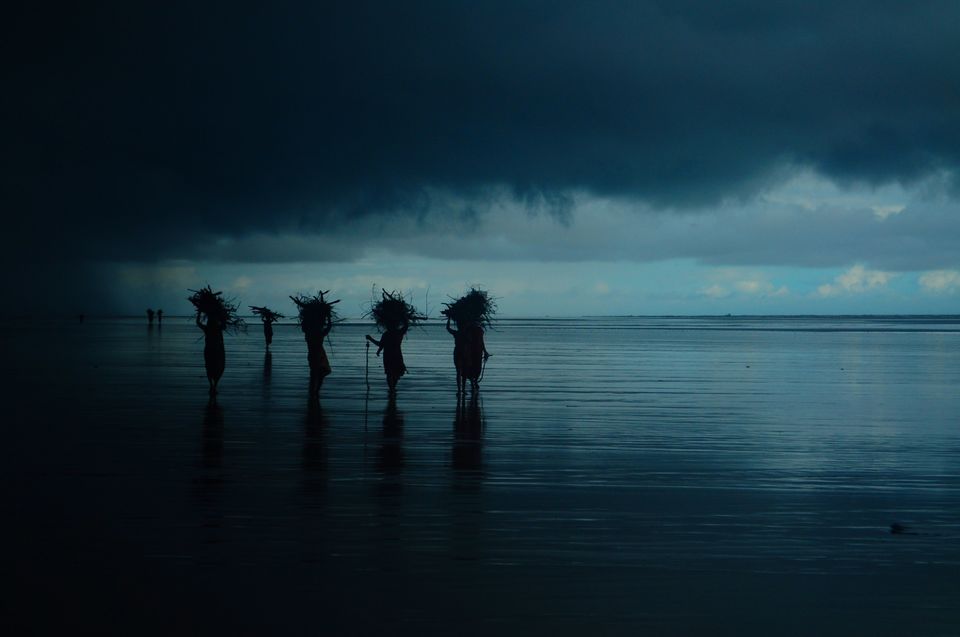 The Tajpur Beach is situated between the beach stretch of Mandarmani and Shankarpur. Tajpur is a much quieter beach than its neighbouring ones. The numerous fish ponds around the beach have become a major attraction to tourists, who are now getting to know about this offbeat beach destination in West Bengal. Nearly 1400 acres of land is dedicated to fisheries and pisciculture, and the huge population of red crabs around the region is another point of attraction to visitors reaching this beach.
How to reach: The most convenient way to reach Tajpur from Kolkata is by car. Shared taxis are also available from the city to Tajpur, which is 185km or 4-5 hours away.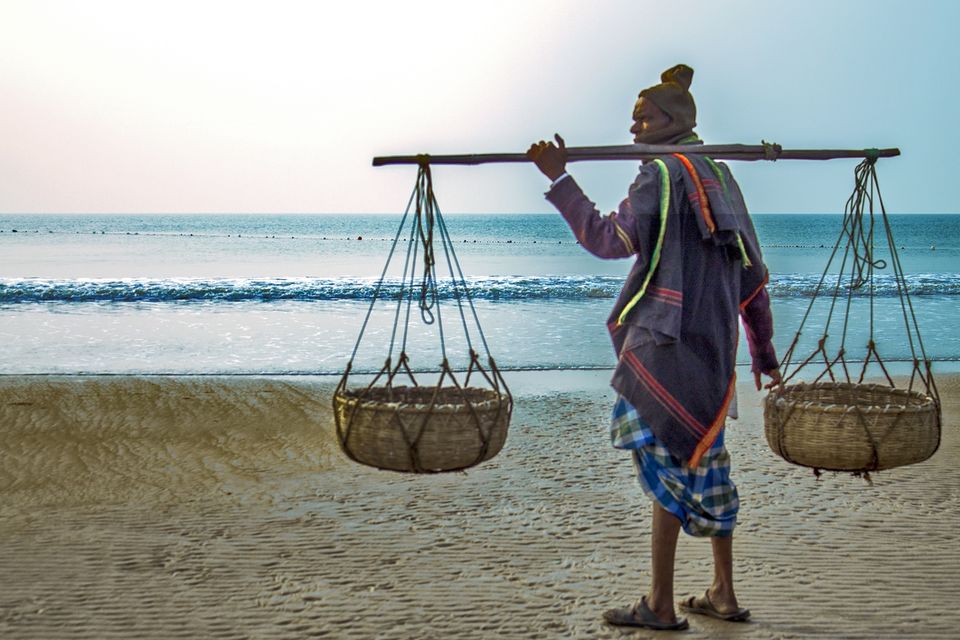 Junput Beach is best known for the Brackish Water Fish Cultivation and Research Centre museum. Run by the Department of Fisheries, the museum displays a great collection of rare species of fish, snakes and other aquatic species. On the Junput Beach, visitors can enjoy a walk along the grove of Casuarina trees to unwind on this sleepy beach. The Kapalkundala temple and the lighthouse in Dariapur are other picturesque spots you can choose to visit while visiting this beach.
How to reach: Take a train to Digha from Kolkata and get off at Contai. Junput is 9km from Contai and this distance can be covered on a shared jeep. You can travel to Junput by car from Kolkata by crossing the Vidyasagar Sethu.
7. Explore the crescent-shaped beach at Bakkhali
On the map of West Bengal, Falta Beach is one of the most frequented beaches. The spot holds a historical importance since it was from here that Siraj-ud-daula captured Kolkata in 1756 and later Robert Clive initiated the British Raj by entering the city from this beach. The mesmerising view of the confluence of Damodar and Hoogly at sunset gives this beach in West Bengal its hypnotising appeal.
How to reach: The nearest railhead is Mahishadahari. It takes one hour to reach Falta from Kolkata by train. Regular taxis are also available from Kolkata to Falta.
5. Head to Digha – Kolkata's favourite beach getaway
This beach destination is situated on an island in the Sundarbans. Sagardwip is best known for the annual Ganga Sagar Fair, held on the beachside in mid-January, when hundreds of pilgrims flock to this island. At other times, the beach remains calm and quiet, ideal for a relaxing experience away from the crowd. The lighthouse on the beach is another highlight of the spot that adds to its natural charm.
How to reach: Kolkata Chitpur Railway station is the closest railhead to the spot. To reach Sagardwip from Kolkata, board a bus from Esplande to Kakdwip. Cross the river Muriganga by boat to reach Kachuberia and regular buses will take you further to Gangasagar, which is 30km away.
3. Trade your city life for a walk on the beach at Shankarpur
2. Enjoy the swirling warm breeze at Sagardwip
4. Dip your toes in the sand at Falta Beach
6. Smell the salt in the air at Junput Beach
8. Experience the serenity of Bengal's costal beauty at Tajpur