April 2019 - Everybody has heard of Darjeeling, the Queen of Hills, situated in the northern part of West Bengal, India. But it's also true that now Darjeeling is one of the most crowded and commercialized hill stations of India. So my search began for some offbeat, remote and less crowded places in the laps of nature. To get some respite from the scorching heat in Kolkata, two of my friends readily agreed to accompany me on this trip.
Charkhole
Located in the Kalimpong subdivision of Darjeeling district, 30km from Kalimpong, 75 km from New Jalpaiguri station at an altitude of 5500ft above sea level. The words "Char" is "four" and "Khole" is "open" in Bengali and hence the name means open on all four sides.
Rishop ( Rishyap)
Meaning "Mountain peaks and forests", at an altitude of 8500 ft above sea level is located 105 km from New Jalpaiguri station.
If you are taking a flight then Bagdogra airport in Siliguri is the closest and it is well connected from all the major airports of India like Kolkata, New Delhi, Mumbai, Chennai, Bangalore, Hyderabad.
If you are taking a train then you can get down at New Jalpaiguri junction(NJP) which is connected to almost all parts of the country or the New Mal Junction which has trains from Kolkata.
Charkhole or Rishop are not connected by public transport so hiring a car is the only option. Plenty of options are available from both the airport and the stations.
We boarded the Padatik Express at 11.20pm from Sealdah station, Kolkata and reached NJP station at 9.30am next morning.
Day 1
We had already booked a car (Driver's Phone Number - +91 9932501262) for this trip and our driver was waiting for us at the station. Our first destination was Charkhole, just 75km away and ideally should not have taken more than 1.5 hours but due to the pathetic condition of the roads for the last 10-15 km, our driver had already warned us that it would take atleast 3 hours to reach.
Charkhole being a fairly new place does not have many options for accommodation, a handful of resorts and homestays are present.
We had booked a room in the Charkhole Resort ( http://www.charkholeresort.com/) situated on top of the Charkhole Hill.We reached around 2pm and the first look of the place took away my breath. If you don't believe me, see this.
The pretty little cottages, the view from the room, the mesmerizing landscape around made me feel proud of my choice. I could actually feel the difference in the air I was breathing and I'm sure my lungs were thankful for it.
We were told that Kanchenjunga can be viewed only if the sky is clear but we were not so lucky.
The people at the resort had already prepared our lunch for us and the simple homely lunch of rice, dal, potato dish and egg curry felt heavenly at that time because we were starving. After freshening up and clicking numerous pics, we decided to walk to the nearby pine forest. It was a half hour walk on a narrow but well maintained road through the forest.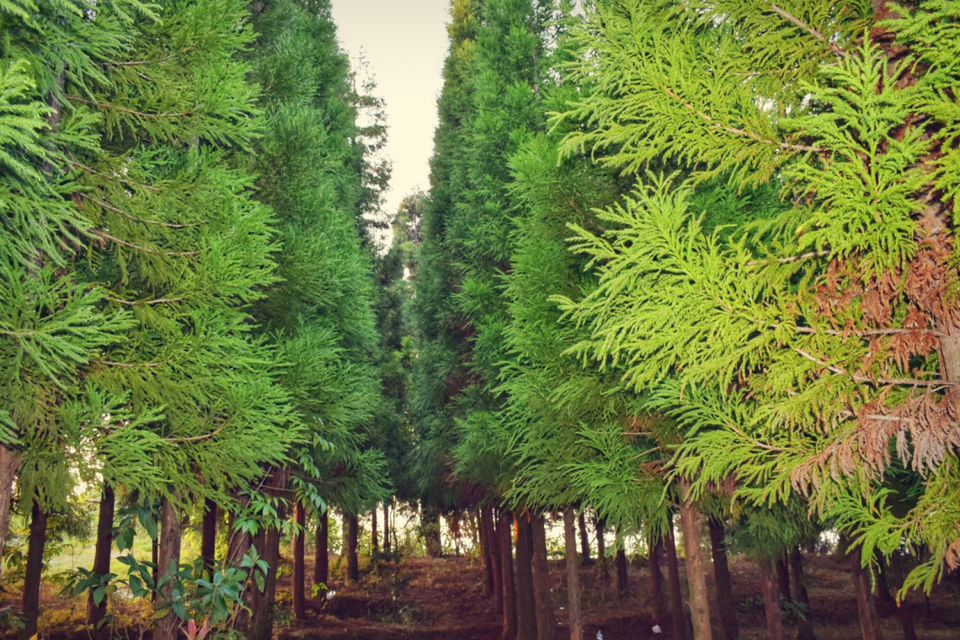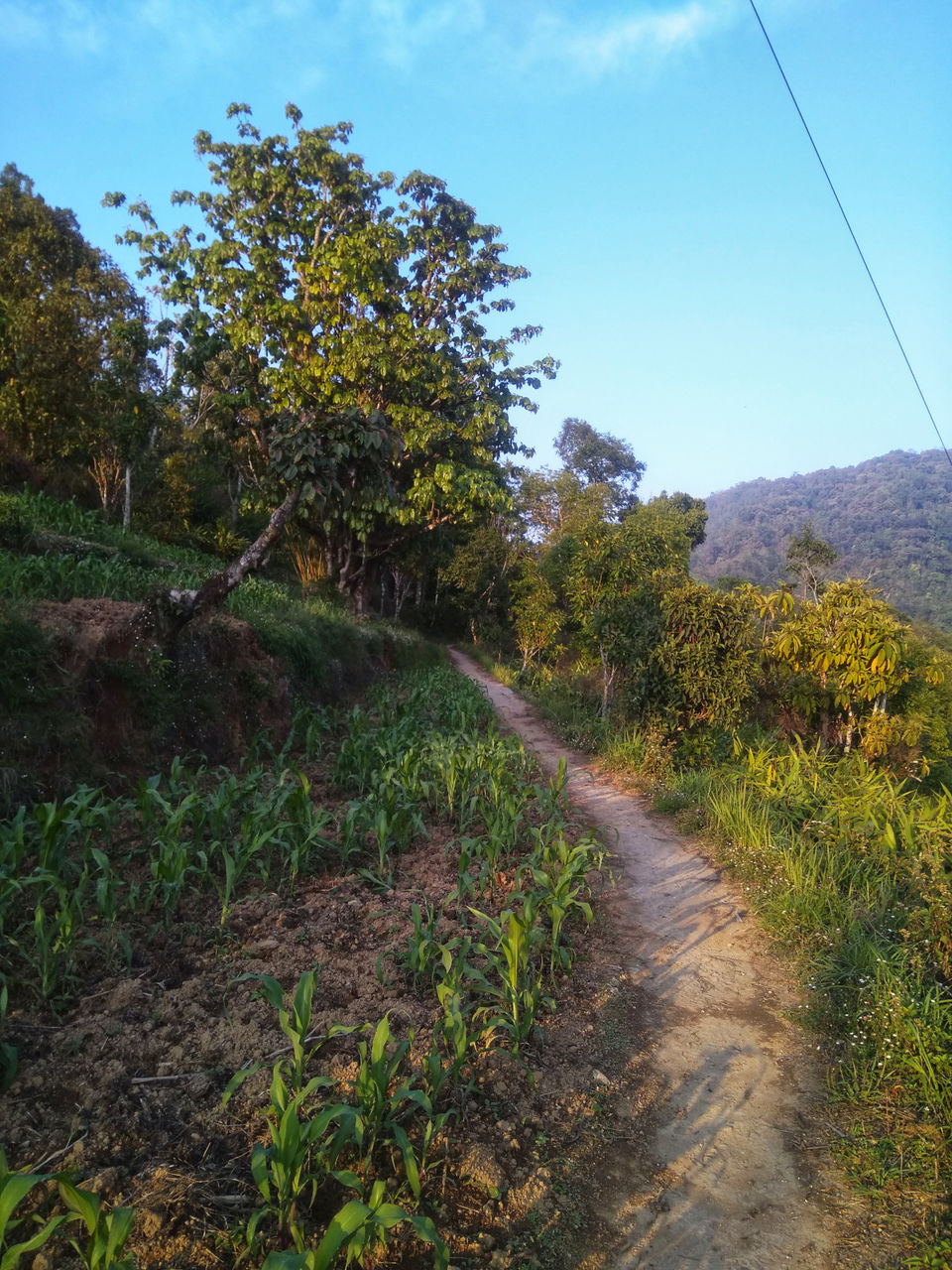 After sunset there was not much to do outside as it was absolutely dark and the temperature was almost 15 degree. So we decided to enjoy the chill from our room while having dinner of well cooked Roti and Chicken, served by the hotel.
Day 2
Next day after checking out from the hotel and bidding adeu to this beautiful gem, we started our journey towards Rishyap via Loleygaon. Loleygaon is a small Lepcha village known for its simplicity and the panoramic view of Kanchenjunga. On the way we stopped at the Canopy Walk (Loleygaon) which is a 200m long hanging bridge made of wooden planks, suspended from one tree to another and located high enough to offer you the luxury of viewing the wild, pristine forest of Loleygaon in all its glory. The entry ticket was of 25 ₹.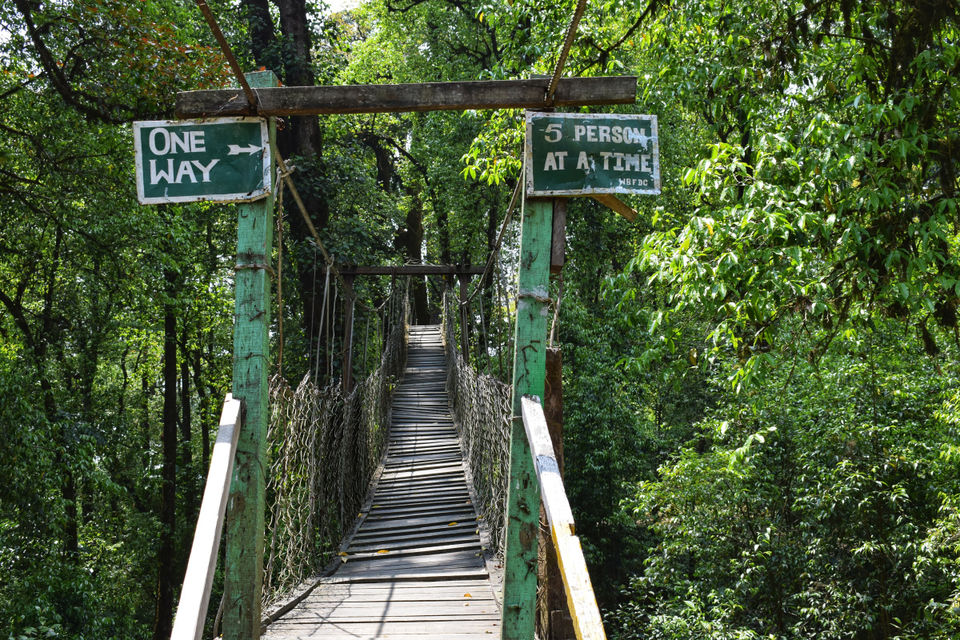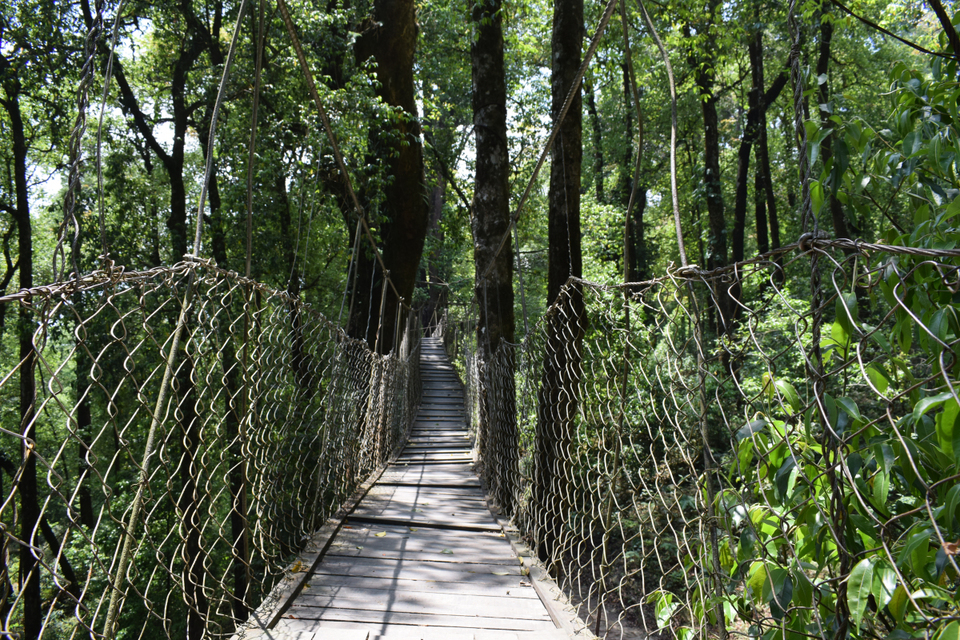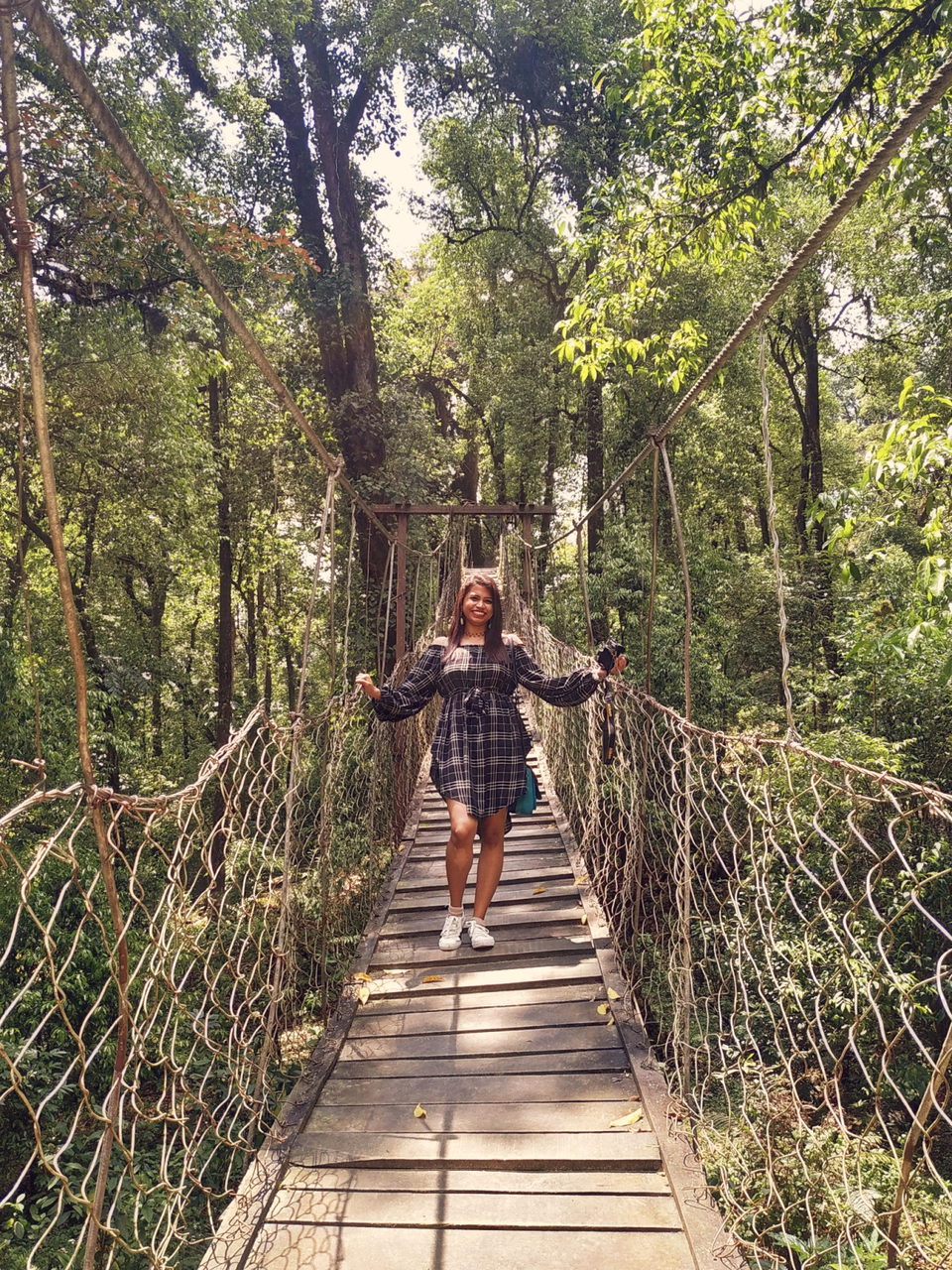 Next we visited the Deolo hill, highest point of Kalimpong at an altitude of 5500ft. The town of Kalimpong stands between the Deolo hill and the Durpin hill on the other side. The view from Deolo hill has the buzzing town and nearby villages on one side while the meandering Teesta river on the other side. The entry ticket was of 10 ₹.
At around 4pm we reached our hotel, New Sonar Bangla (Phone - +91 7602377906) in Rishyap. This is one of the oldest hotels with excellent view of Kanchenjunga on a clear day.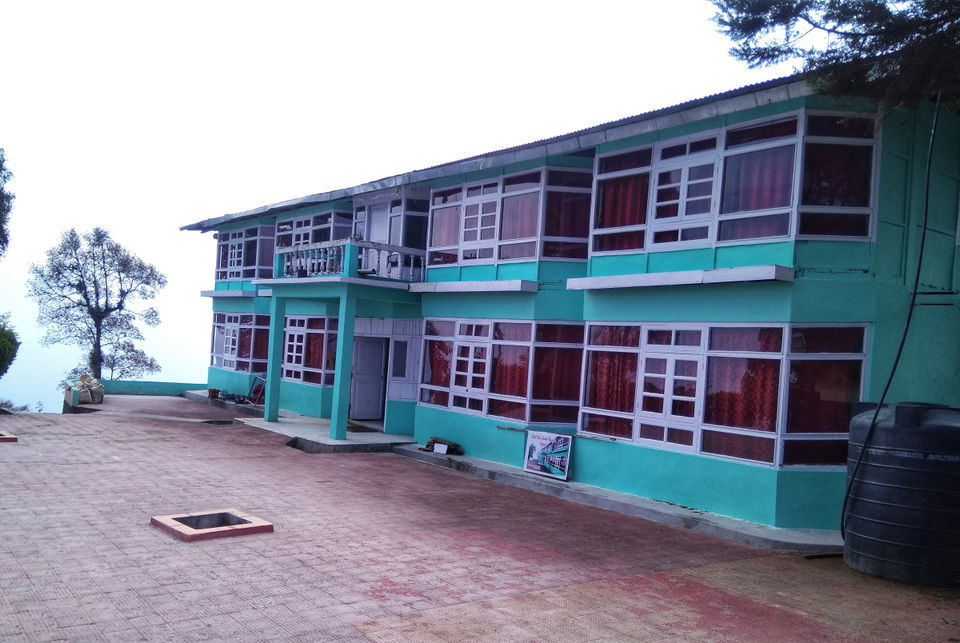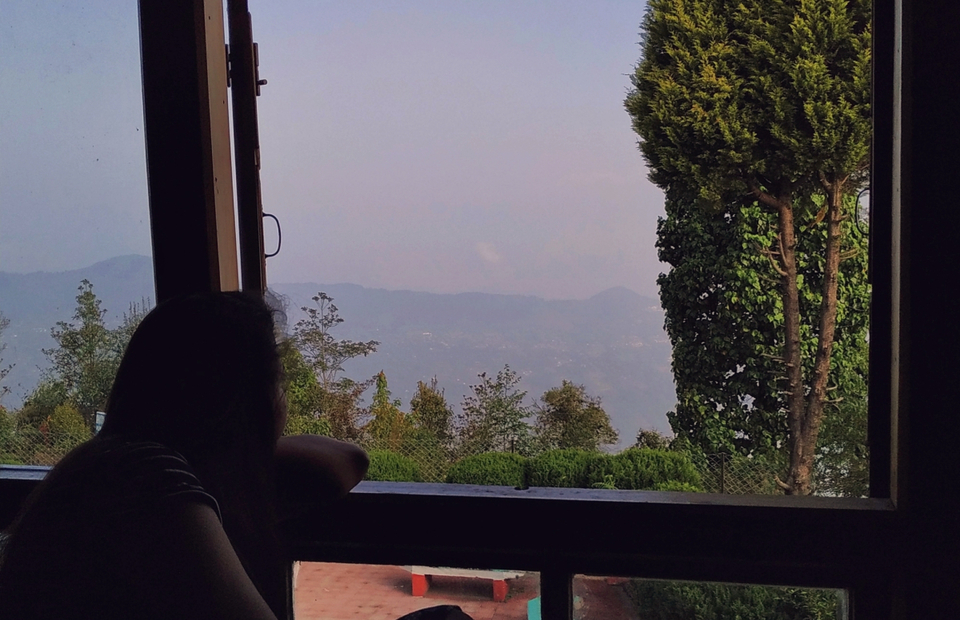 We decided to explore the surroundings which was silent, serene and absolutely soothing. The temperature at night was around 12 degree Celsius.
Day 3
Next day we checked out from our hotel after breakfast and started our return journey towards Siliguri. On the way we stopped at the Lava Monastery
and this beautiful tea estate at Gorubathan.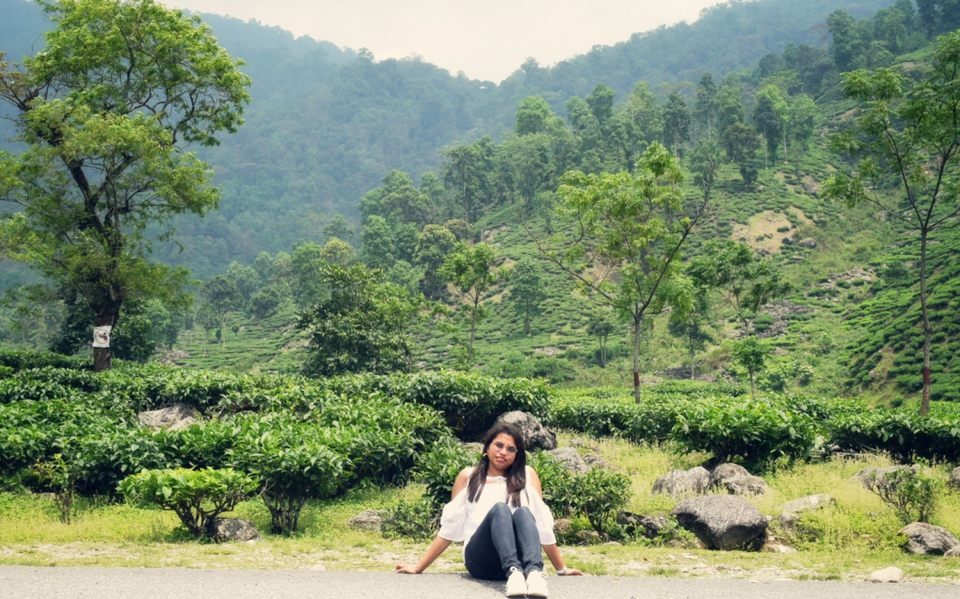 As we were nearing Siliguri, we could feel the temperature rising and we started missing the mountains, the quiet surrounding and the fresh air.
Even though it was just a 3-days trip, it gave us a much needed respite from the super hot, polluted city life.
Charkhole will always have a special place in my heart and I hope it never falls prey to commercialization.
Trip Cost
Train fare (Padatik Express - 3 tier AC - Kolkata to NJP) - 920 (per head)
Charkhole Resort (1 room) - 2400
Rishyap Hotel (1 room) - 1400
Train fare ( Satabdi Express - NJP to Kolkata) - 1050 (per head)
Car (Bolero for 3 days) - 9000
Miscellaneous (Food, sightseeing etc.) - 1000 (per head)
Network connectivity
Airtel and Vodafone networks were spotty in some places but mostly available.
Language
Most people speak Hindi or Bengali. So if you know either of them, it won't be a problem for you.
(All the pictures and video you see are mine and not stolen from any other source)
Frequent Searches Leading To This Page:-
unknown places in north bengal, unexplored places in north bengal, offbeat destinations in north bengal, offbeat tourist places in north bengal, offbeat locations in north bengal