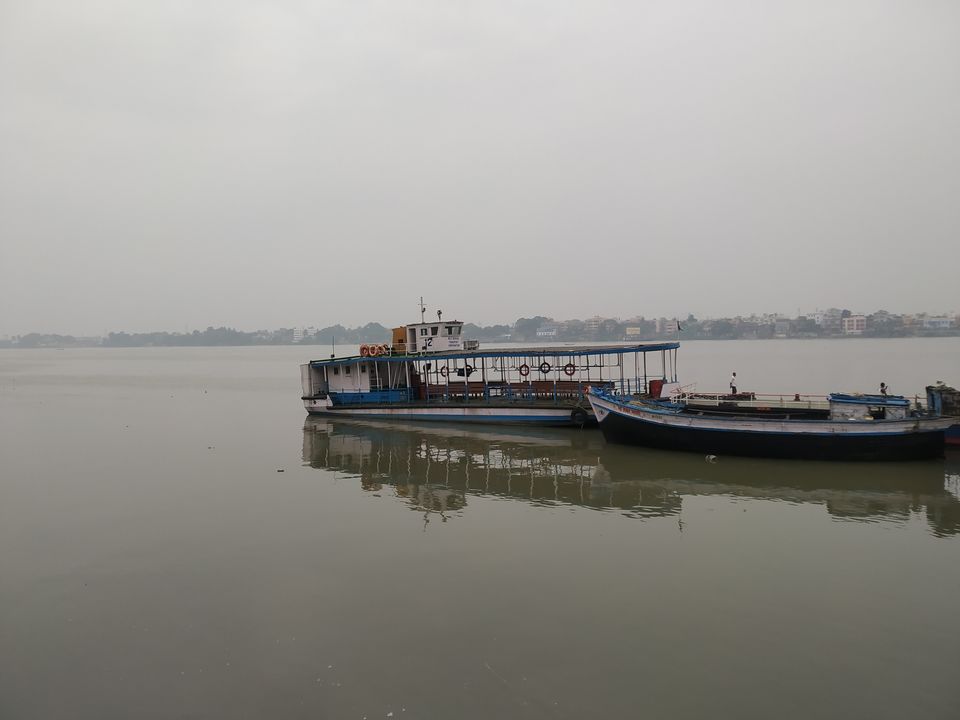 It was a go not to go trip as I was in Balasore (Odisha) for an exam and after that i was confused between Puri & Kolkata, and it ends on going Kolkata. Kolkata is 249km from Balasore. So as there was no direct bus between Balasore to Kolkata, So train was the only option I had. By train it took 3 hours. As train was late i reached late 12:30 am at Howrah station.
After reaching there first thing in my mind was where the hell I am now. Although am from Delhi but that type of crowd I watched for the first time. Howrah station is different in itself. However I managed to get off from station. What I had always imagined was in front of my eyes. The yellow iconic taxi, Howrah bridge etc. Then I was in search of a cheap lodge, hotel but it was tough to find. It was 2 am and they demanded 700 for 5 hours. In search of hotel first I was at the backside of Howrah Bus stand. The area was not so fine. Then I also tried IRCTC lodge but as i hadnt booked my return ticket they refused to give me any place. Then I finally decided to go Kolkata side and left for Sealdah Station without any hope of getting lodge there too. At 3 am I was there the cab driver insisted me a place where i can get cheap rooms but that was like Red light area. Women( having bit makeup and dark lipsticks) were standing beside roads where loading and unloading for goods and fishes were being. I was bit scared as it was my first experience. Finally I returned back to Sealdah Station to spend my night. At station I again tried for Dormitory of IRCTC. They said ok and I was happy. Althought they demanded 1400 for 2 nights but I managed it for 900. Then I got my bed and it was like heaven. I was thinking that Kolkata has impressed me in the initial 2 hours of my trip.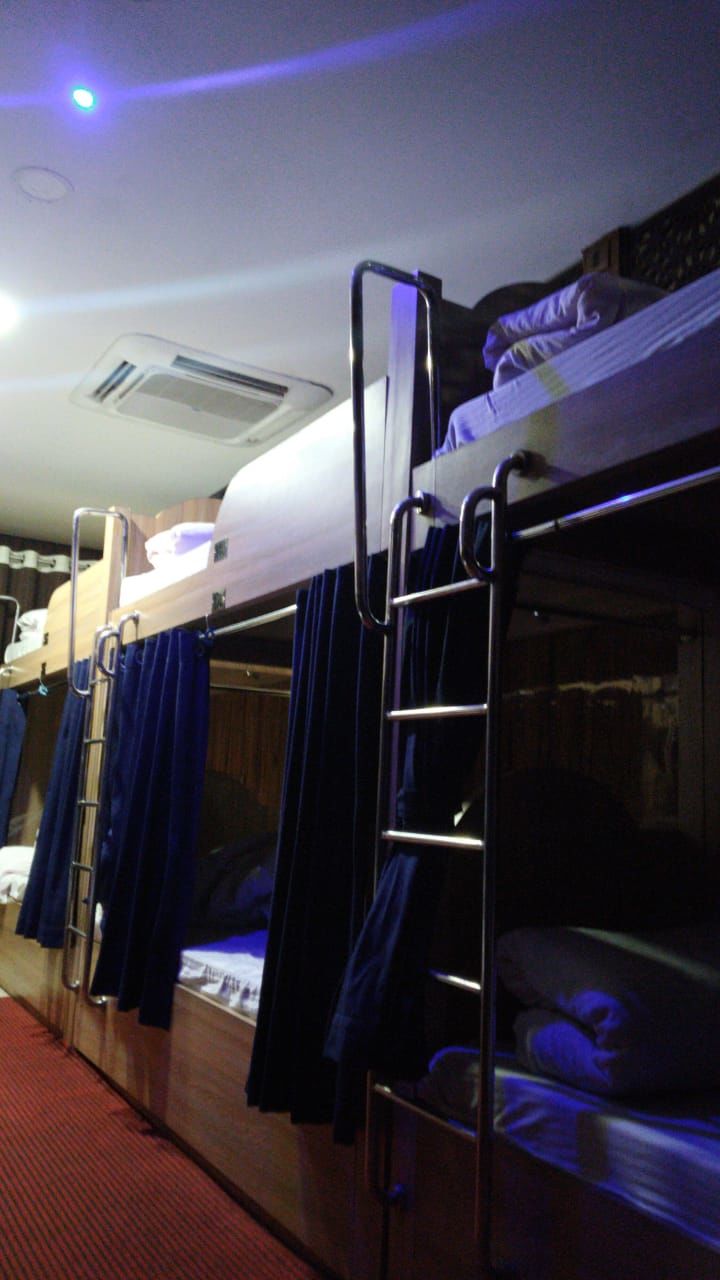 Had a great sleep of 7 hours and next morning as I wake up at 10am. My plan was to visit Belur Math and Dakshineshwar Temple. I love walking on unknown street in unknown city. As soon as I hit the road I got to know that there are bar on walking on some of the roads in Kolkata. Suddenly a guy from Kolkata Police said that you are not allowed to walk on the road and I was like what the F***!!!!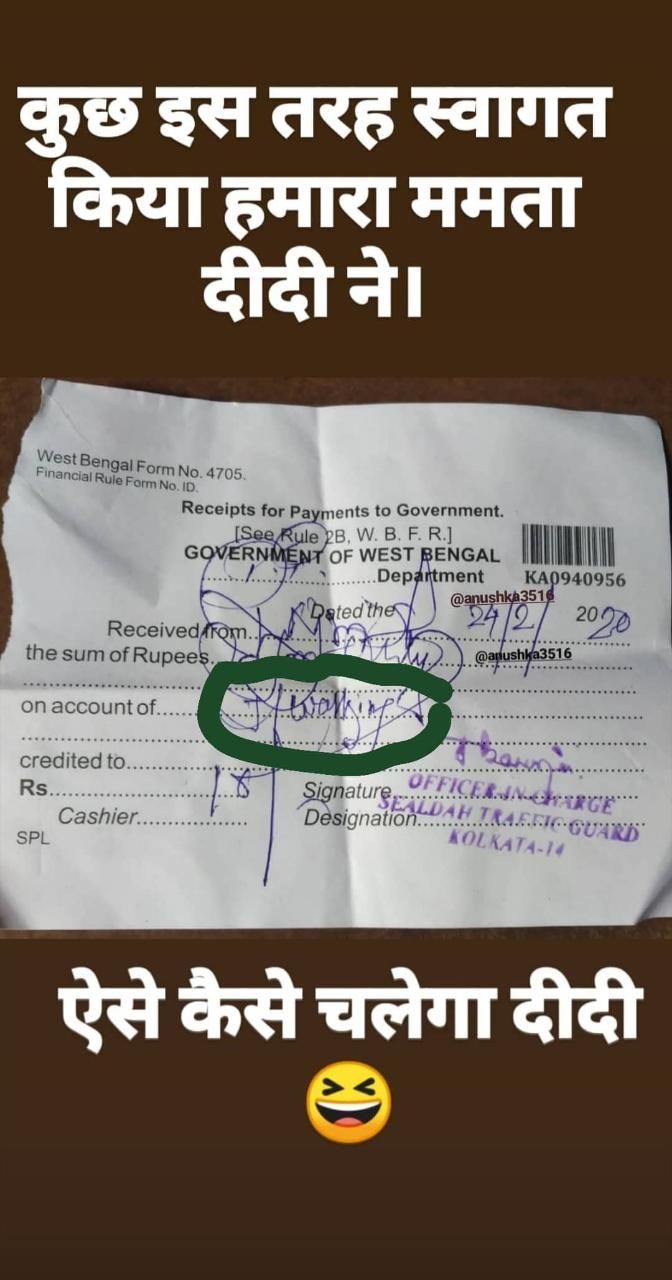 but sooner i got to understand that its a good work.
The very first place I visited in Kolkata was INDIAN CAFFE HOUSE which is in college street as I had shortlisted this place before 4 month. Kolkata's Indian Coffee House is a nostalgic 'Adda' for not only the students around but also the office goers and intellectuals of Kolkata.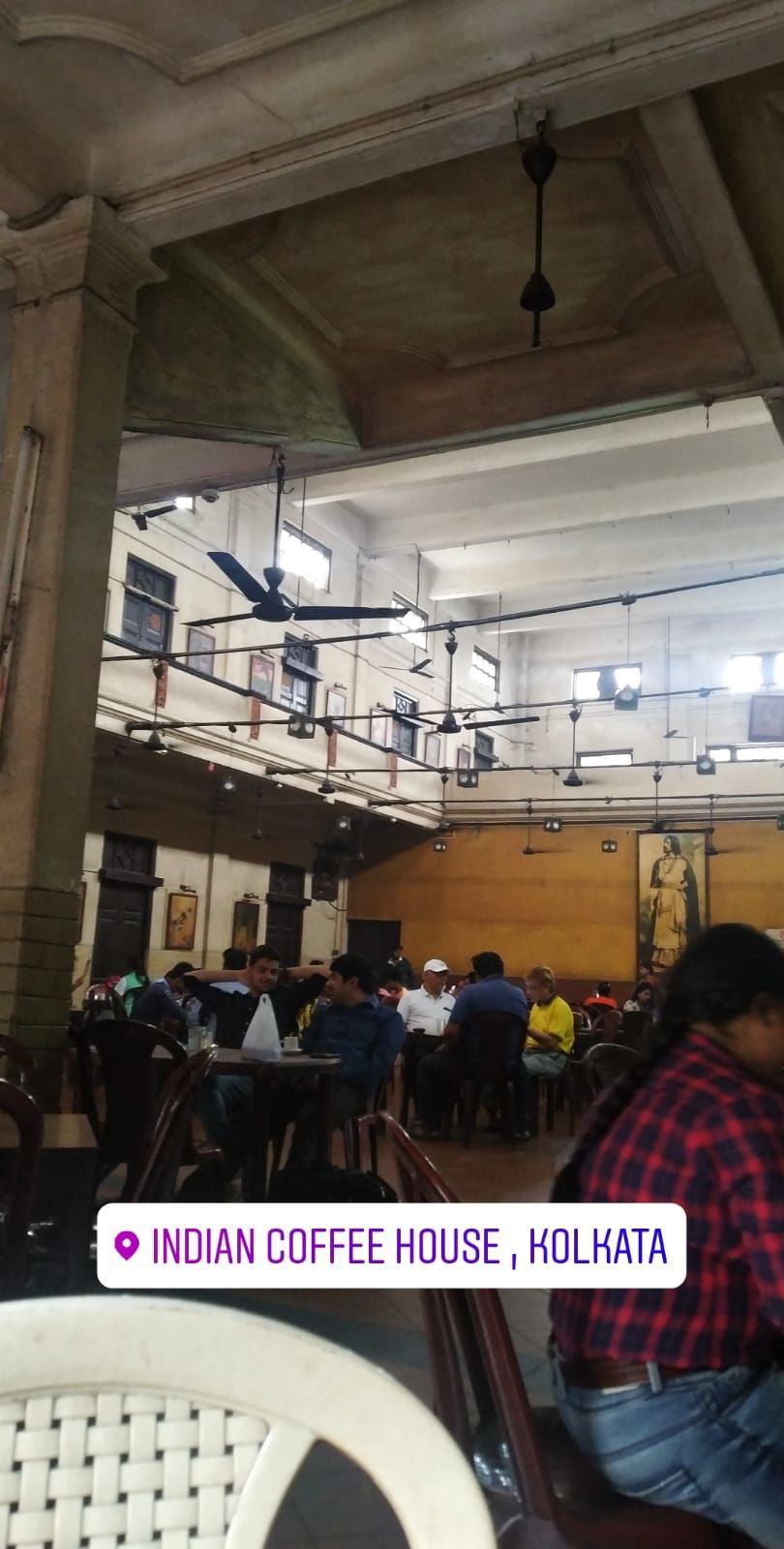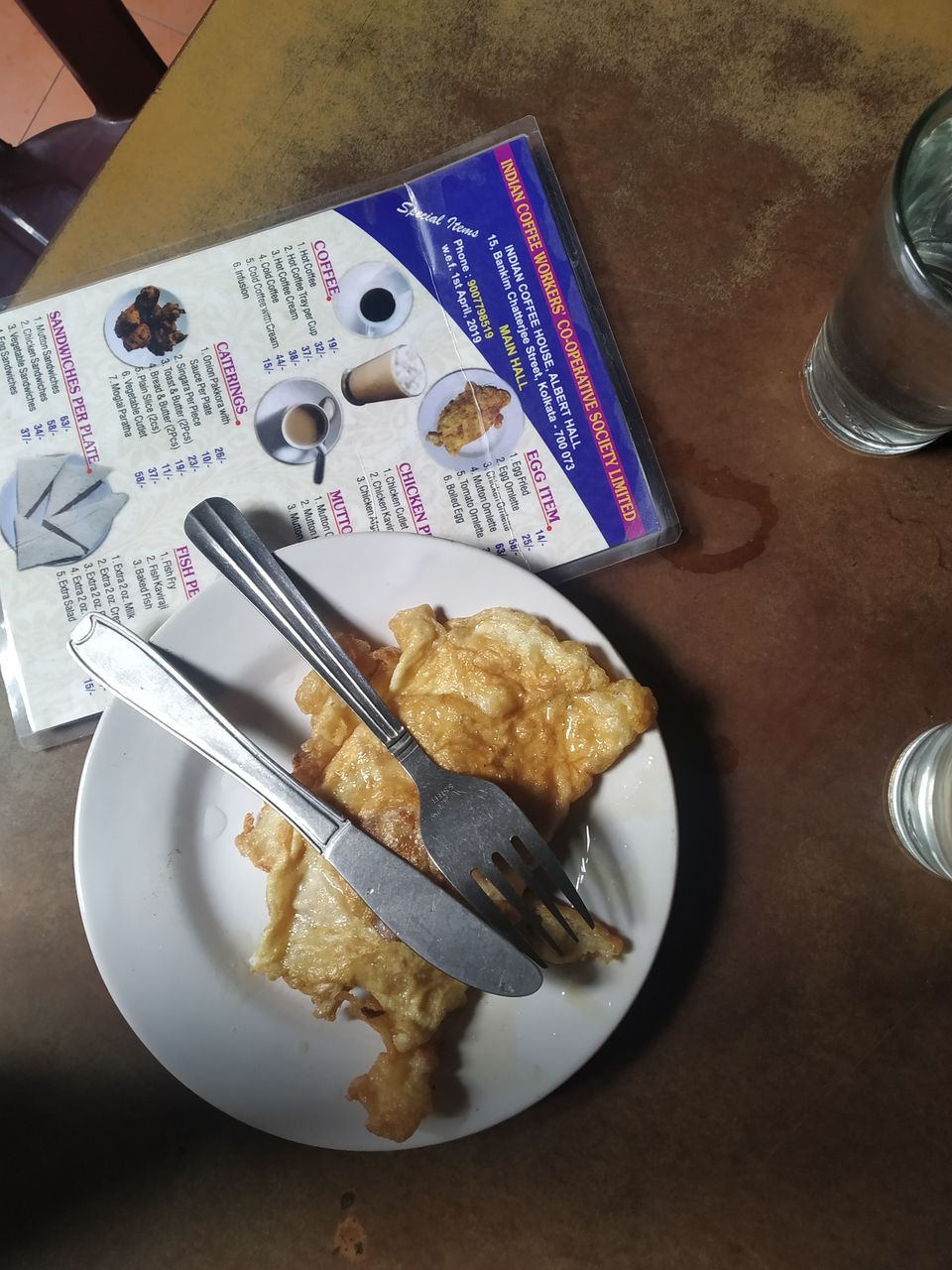 From their I went to Dakshineshwar Kali Temple by loacal transport+ walk+ ferry . Kolkata is a cheap place food, Transportation, cloth etc are available in cheap cost. From there i visited Belur Math. Such a great place with positive vibes. I spent more than 3 hrs there. Its great to sit at the bank of river Hugli. From there I took a bus till Howrah bus stand and then I started walking towards Kolkata. Walking on the Howrah Bridge over Hugli river was a life time experience for me. As it was around 7 pm and large amount of people coming from office(kolkata to howrah side).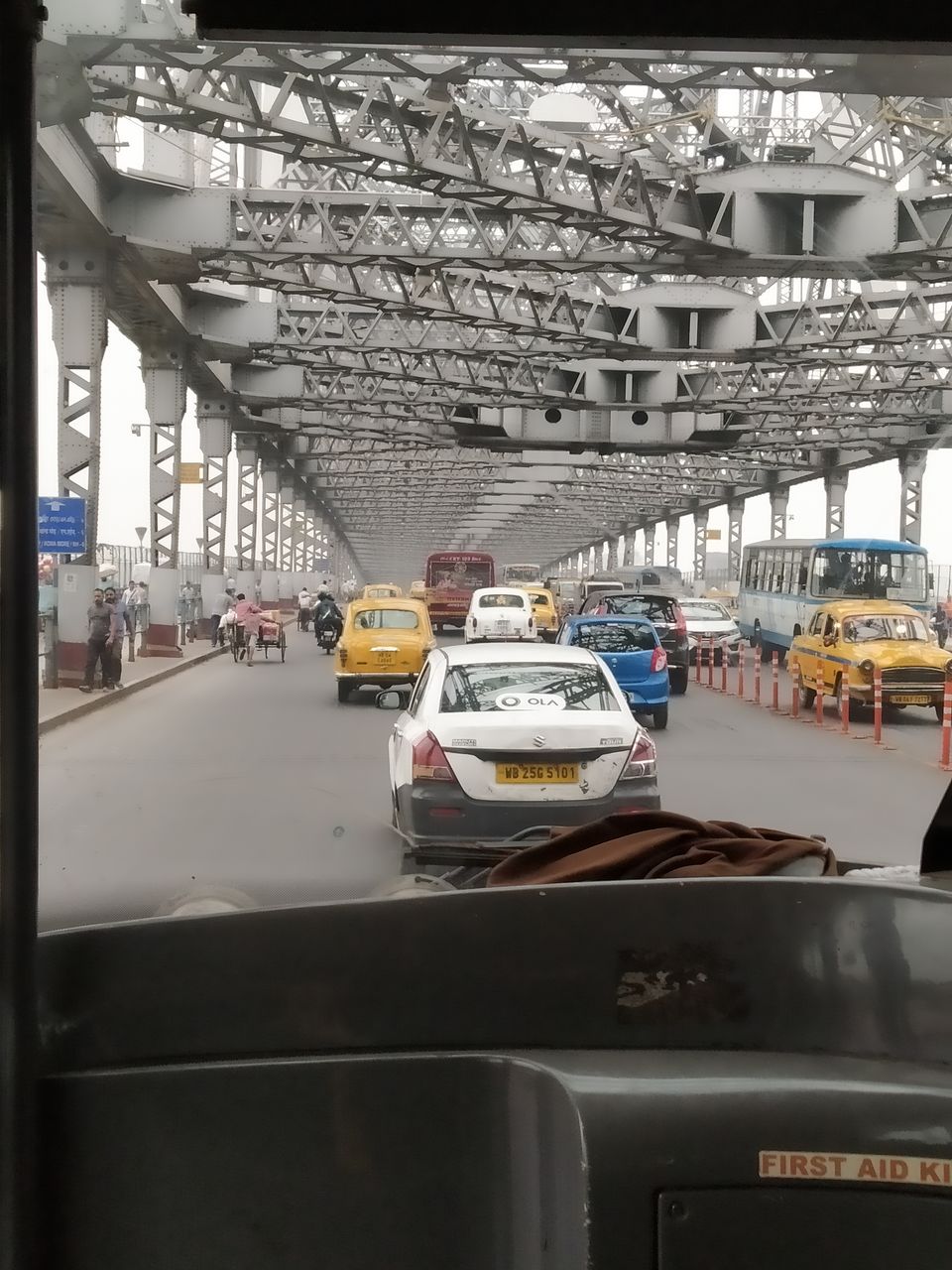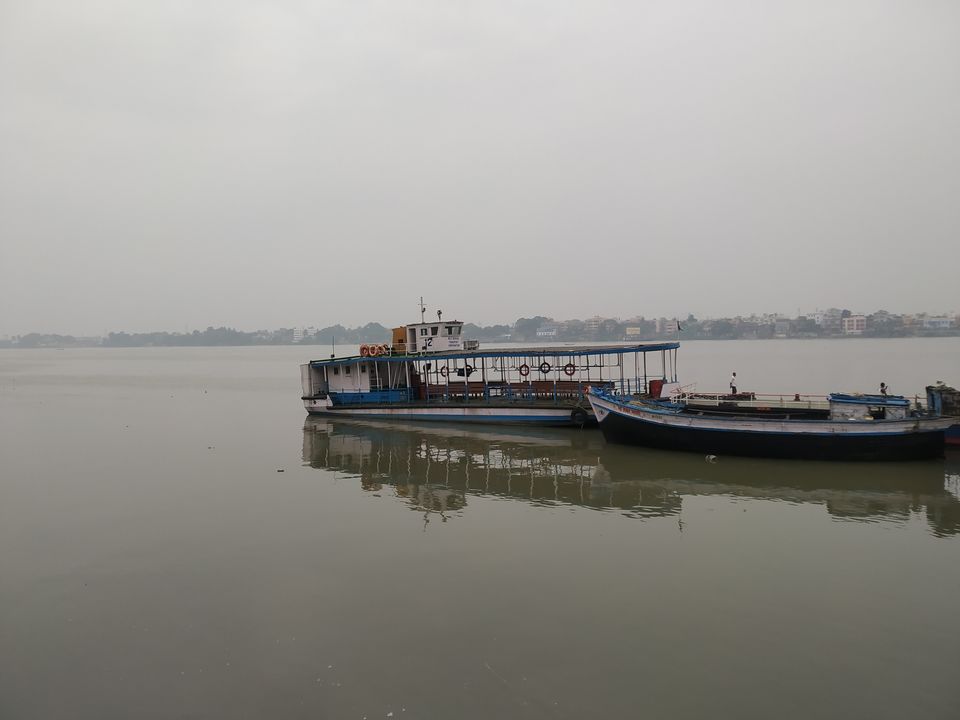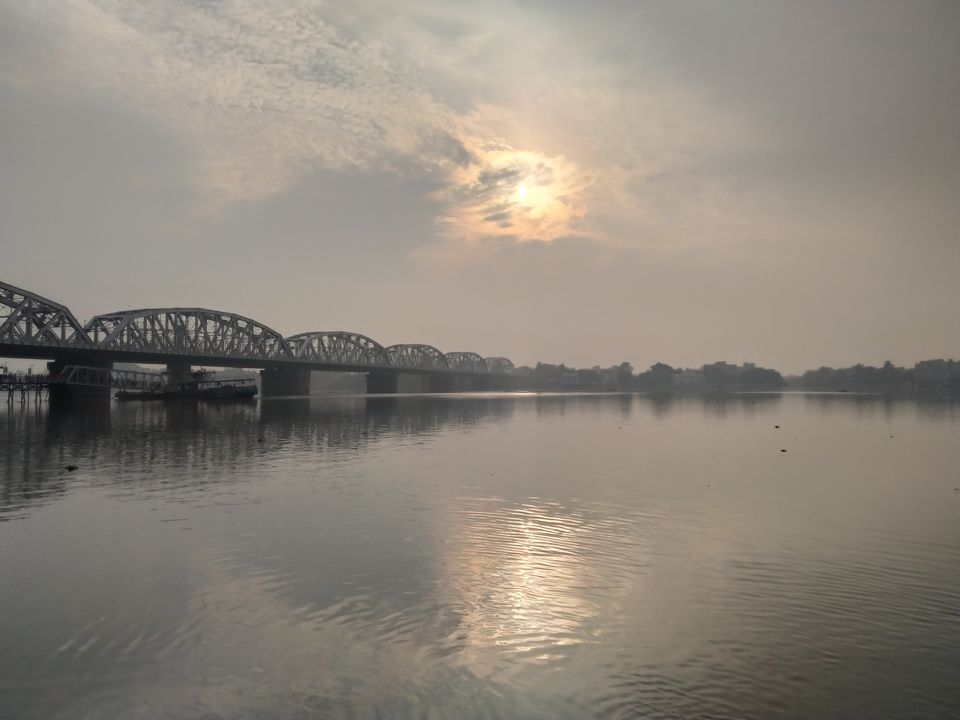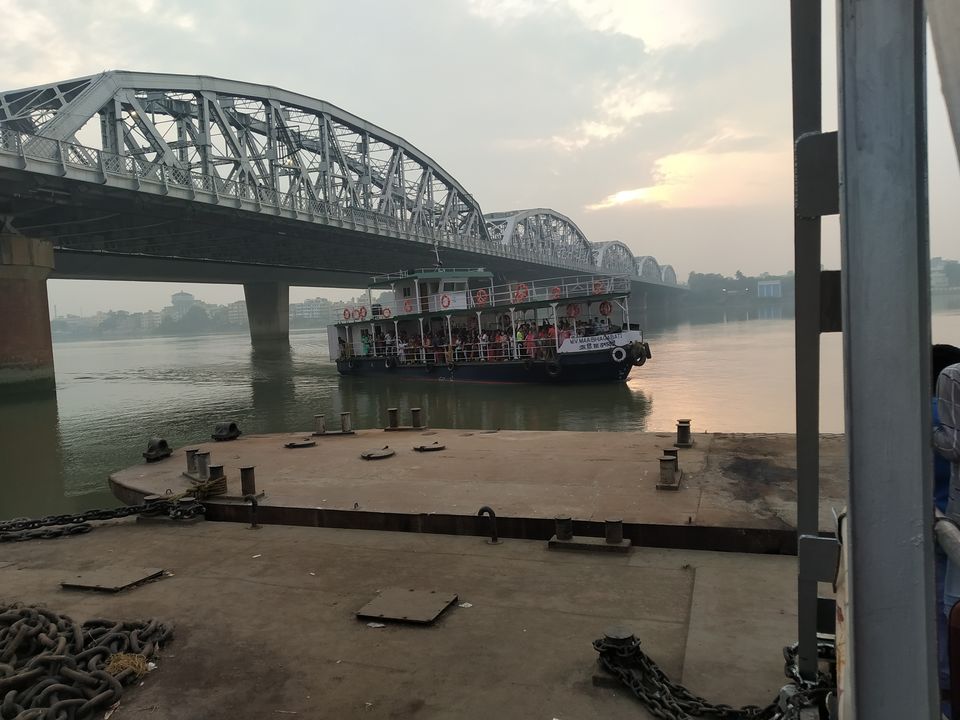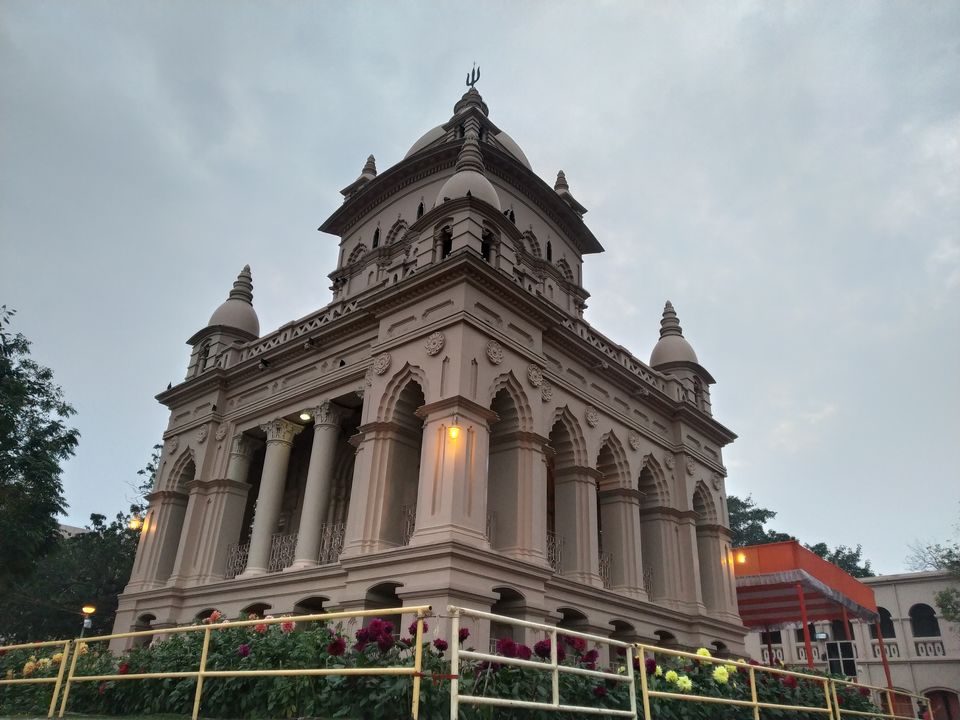 Then I walked through badabazar market, college street had some street food like Pani puri, Chicken roll and then Biryani. And then I took a Tram from there to Sealdah and I was on my dormitory bed at 10 pm.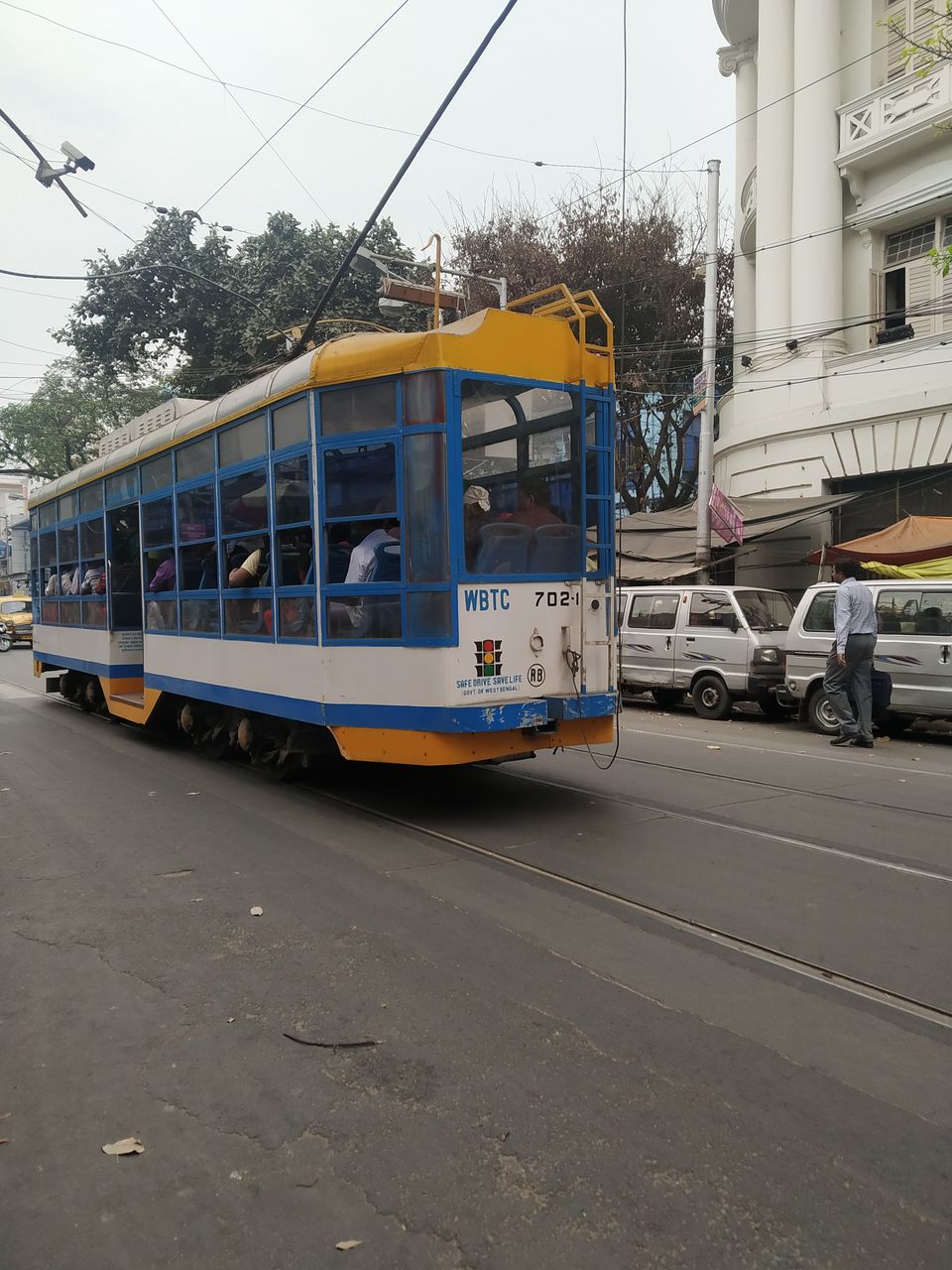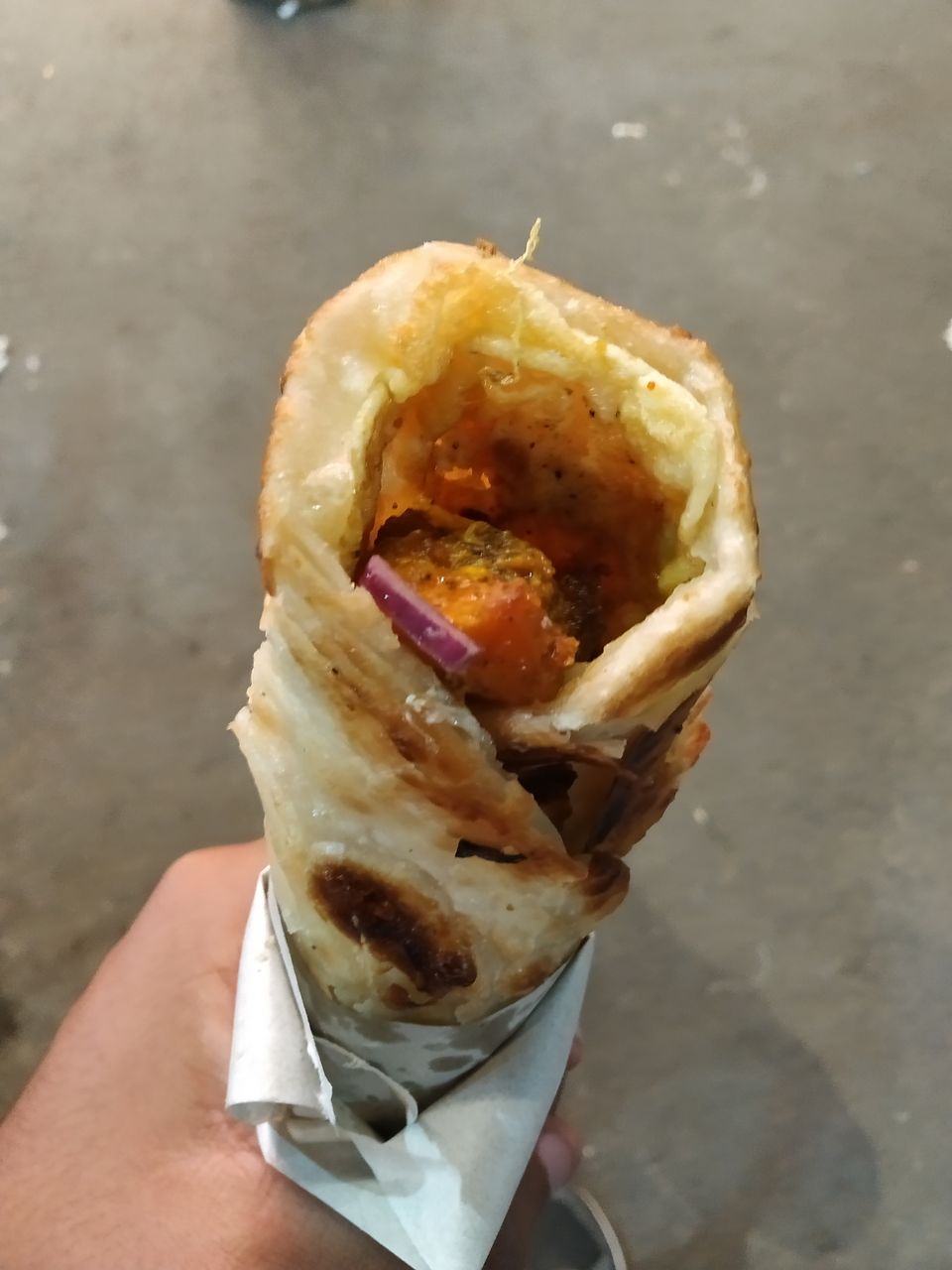 Next morning It was raining outside but I have to go outside to watch the city so I decided to leave early and I left my dormitory at 7 am, as my train was at 7 pm in evening from Howrah so I decided to put my luggage in Cloak Room. I had a nice morning walk and then i was again at Indian Caffe House. My old friend was there to meet me. We had our breakfast and then I left for Victoria Memorial.
I took a Tram, Metro till MAIDAN and then a little walk till Victoria Memorial. Being genuine Victoria needs minimum of 2 hours to expolre but as I mentioned I had to catch my train so I decided to go Park Street first.I did some shopping in park street, took sweets from Balaram Mullick & Radharaman Mullick Sweets and then I left for Howrah Junction.
In short I will say that for a city like Kolkata you have to spent a minimum of 3-4 days. I had a life time experience. Aim of life is to travel more as much as I can. Have to meet new people,having different taste, new city , unknown people and many more. See everywhere nice people are waiting for you. All you have to do is to walk towards them with a smiling face. Everywhere there are 5 % of people who are not in our comfort zone and we can watch them in news channels too, rest 95% are the best you will ever meet. JAI HIND
Signing of @rajneeshmishra
instagram - @rajyatra_ ( https://www.instagram.com/rajyatra_/ )
Frequent Searches Leading To This Page:-
west bengal tour packages, west bengal tour plan, west bengal tourist spots, things to do in west bengal, places to see in west bengal