One of the happiest countries in the world, Bhutan holds a special place in my heart. This is because I traveled to this country with my mother and gifted the entire experience as a birthday gift to her.
So, we explored the touristy places and the not-so touristy places. We ate, met people, shopped for souvenirs, and learnt a lot about the Bhutanese culture.
And the by the end of those 12 days, I had a hard time leaving this wonderful country. One of the reasons why I have decided to travel to Bhutan next year as well!
But the best part is that Bhutan isn't as expensive as everyone makes it out to be. It can easily be done in an affordable amount if you have the patience to plan and research.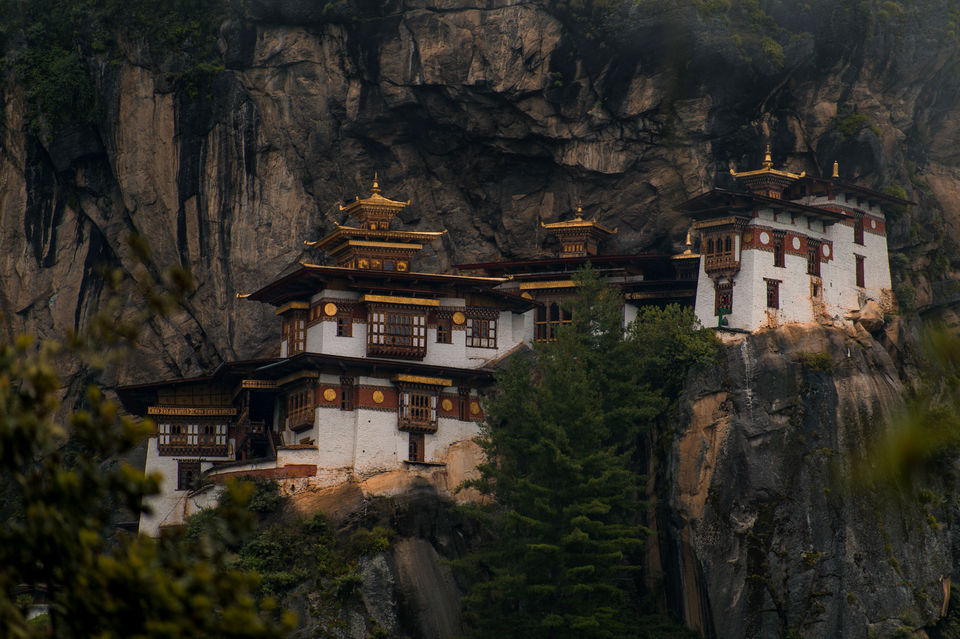 So, in this article, I will help you plan an amazing trip to Bhutan in just 50000 INR (for two people).
Well, there are a couple of ways to reach Bhutan which I will be covering here.
Flights
There is 1 main airport in Bhutan, in Paro. And there are flights from Delhi, Siliguri, Kolkata, etc. to Paro on a regular basis. However, these flights can often be quite expensive.
So, if you are looking for a more budget-friendly option to fly to Bhutan then here is what you do. Search for a flight to Bagdogra or Guwahati airport. From Bagdogra, Phuentsholing is just 5 hours where from Guwahati, it is just 9-10 hours.
You can easily get a flight for 5500 - 8000 INR from most destinations across India if booked well in advance.
Trains
Another option would be to take a train to Siliguri or New Alipurduar. It will be a long journey but you will end up saving a lot of money in the sleeper at just 800 INR a side.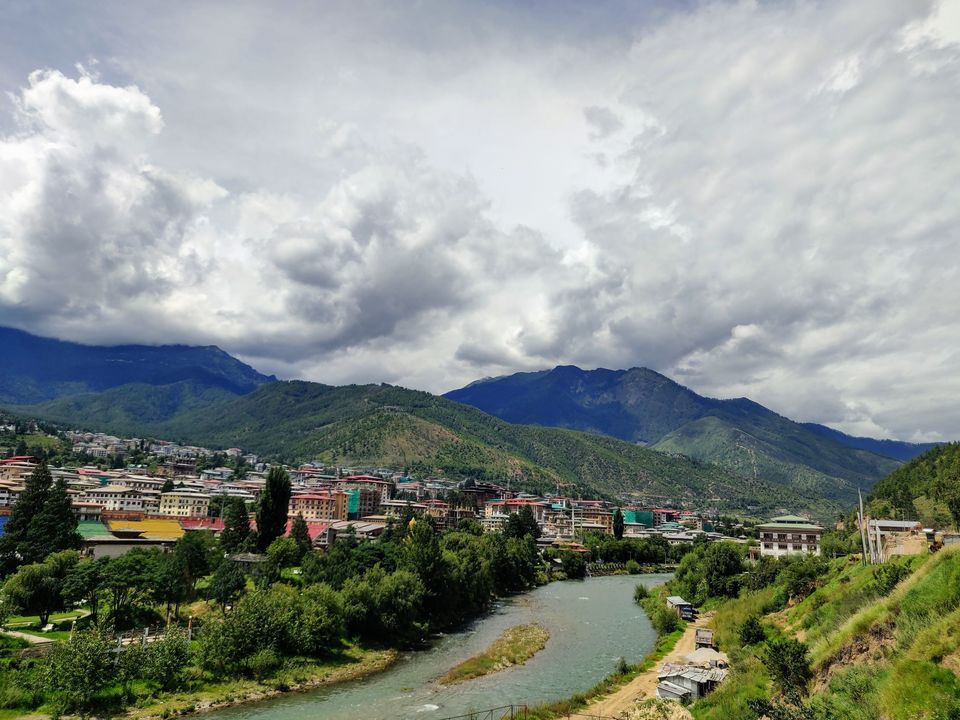 Road
Finally, there is also a bus from Kolkata to Phuentsholing regularly which you can take.
But if you don't want to take a bus, then taking your own car or bike is also a good choice for traveling Bhutan. You can easily get the driving permit for Bhutan and then can enjoy in your own vehicle for the next couple of days.
Getting Permit for Bhutan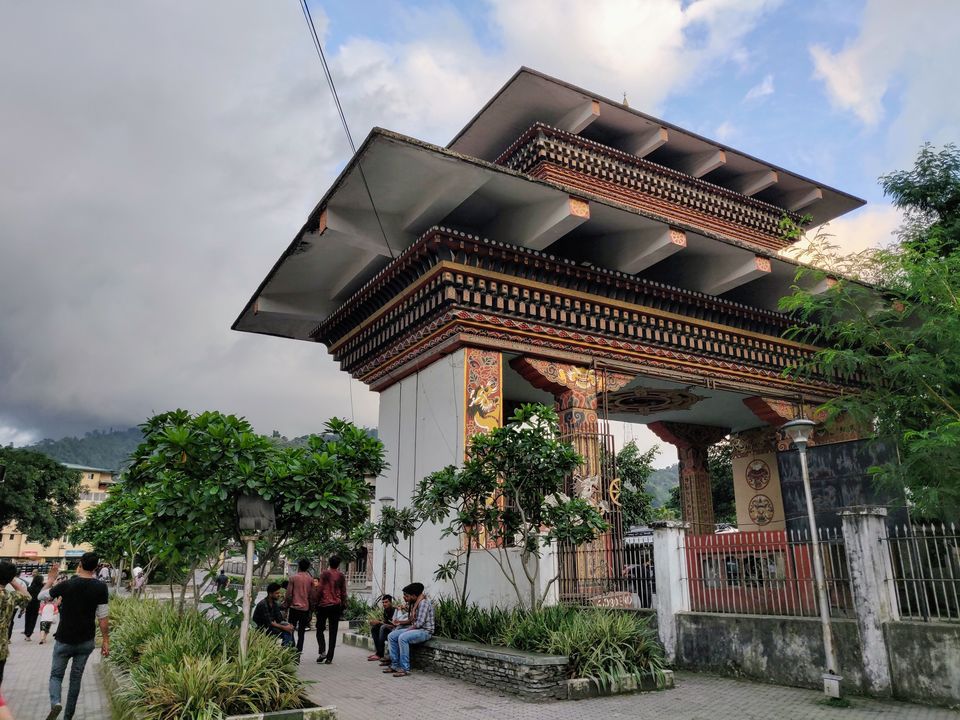 For Indians, entry permit to Bhutan is free and you can get it from Phuentsholing border or at the Paro airport.
However, this permit is only applicable for Thimphu and Paro. So, if you wish to travel to other places like me, you will need to get special permits for the other regions. This can be done easily at the Immigration Office in Thimphu.
You can also get your Paro and Thimphu permit extended at the same Immigration Office.
To get an entry permit for Bhutan, you need to show your Passport or your Voter Id card. They are still not accepting the Aadhar card so don't take the chances.
I would suggest that you take your Indian passport as they are now stamping the permit directly on it. If you show a Voter Id card, you will need to get the printout of the permit at the Immigration Office in Phuentsholing. And at the end of the trip, you will need to submit this permit if you wish to enter Bhutan again.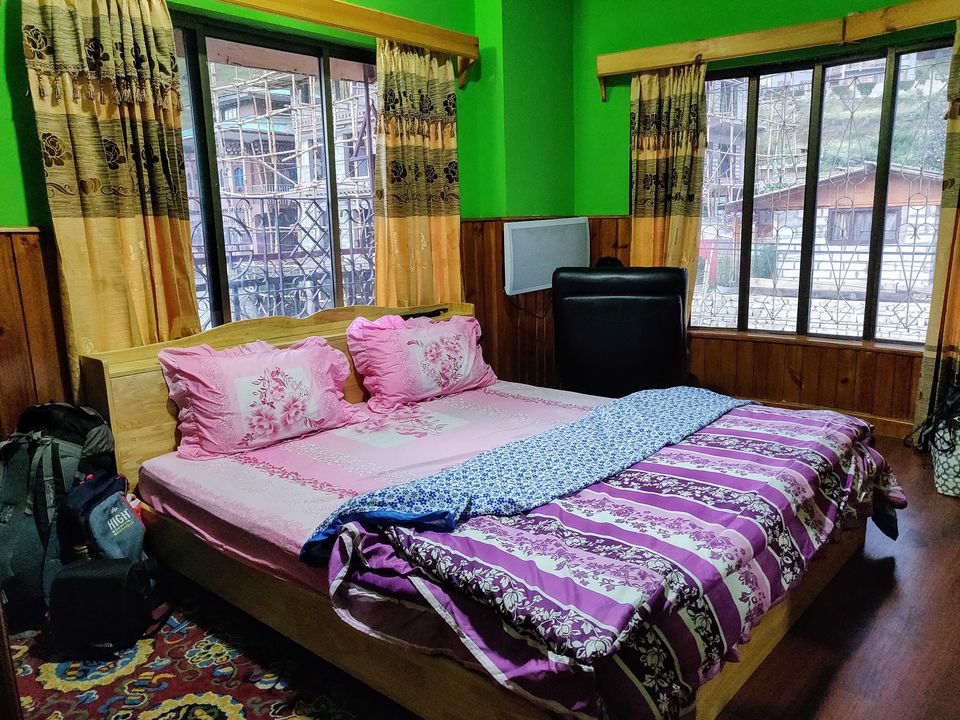 One of the most expensive things beside sightseeing is the accommodation in Bhutan. If you book a room in a hotel, you can expect to pay around 1500 - 2500 INR easily per night. And this is when it is not the peak season and you find good hotel deals.
All the hotel websites will show you the same cost. I know, because I had tried all the websites that I was aware of. This is why, in the end, I chose Airbnb because I could easily find a decent room for 1000 INR here per night for two people. And since I was traveling with my mother, I didn't want to slum it like on my other trips.
So, if you are also looking for a decent accommodation in a small budget then look for the properties on Airbnb.
Note: Phuentsholing properties on Airbnb are pretty expensive. Opt to stay in Jaigaon hotels instead.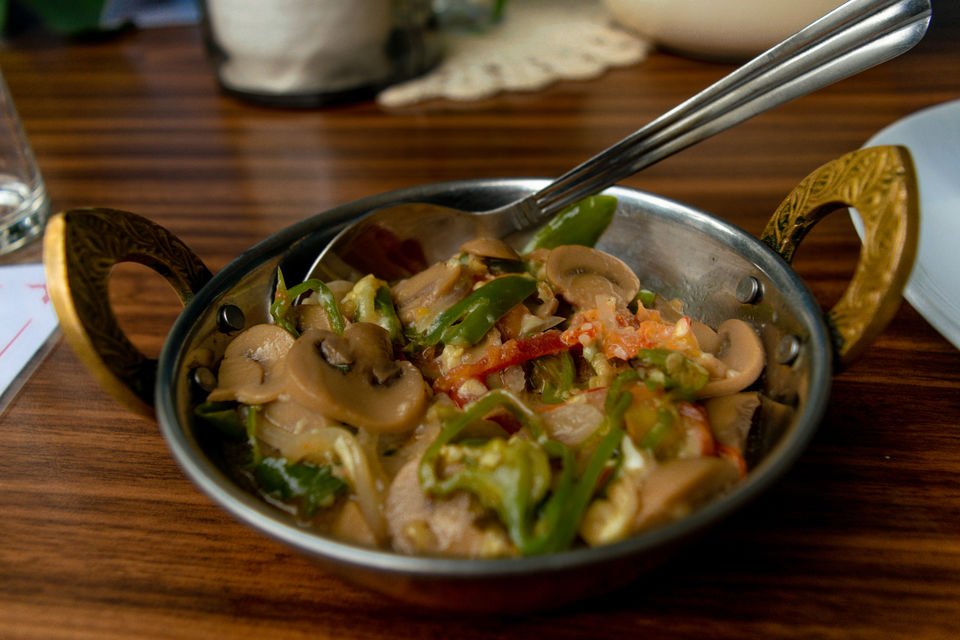 You will find a lot of cafes and restaurants in popular cities like Thimphu, Paro, Punakha, etc.
And most of these places will serve all kinds of cuisines. However, you should try the local dishes like Ema Datshi, Kewa Datshi, Shamu Datshi, Shakam Paa, Sikam Paa, and so on.
A normal, local meal in Bhutan will cost you around 150-200 INR which will include a full plate of rice that can be consumed by 2 people. If you go for other cuisines, then you can expect to pay around 200 - 400 INR easily.
Also, don't forget to try Suja (Butter tea) in Bhutan as it is a delicacy here!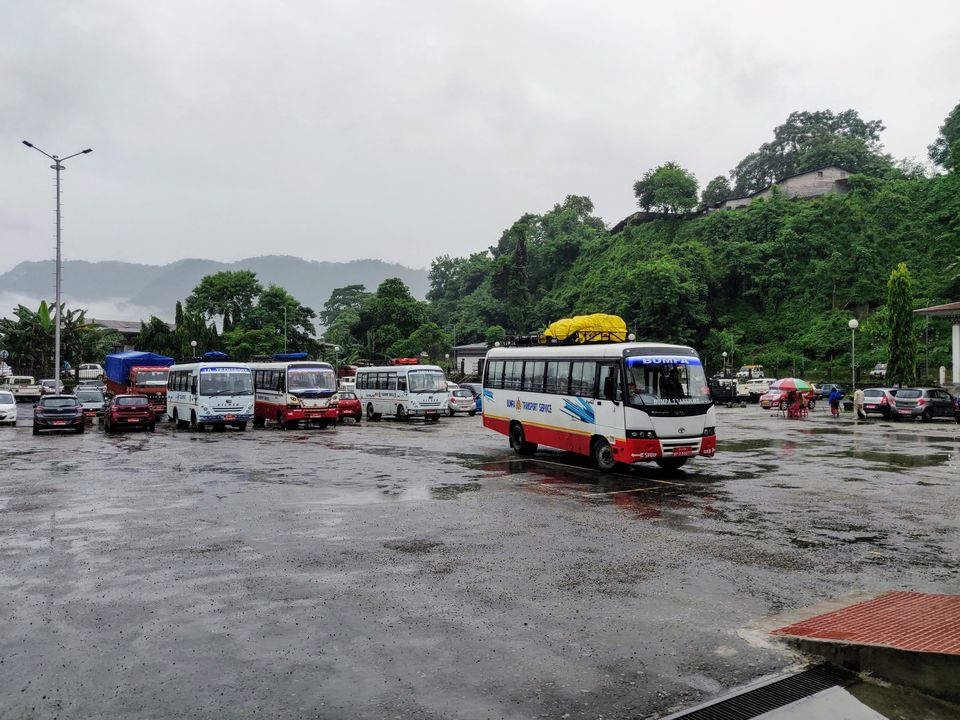 Bhutan has a decent public transportation system which you can use to travel between the cities. There are regular buses from Phuentsholing to Thimphu, Paro, and Punakha which cost around 200-250 INR and take around 6-7 hours to reach.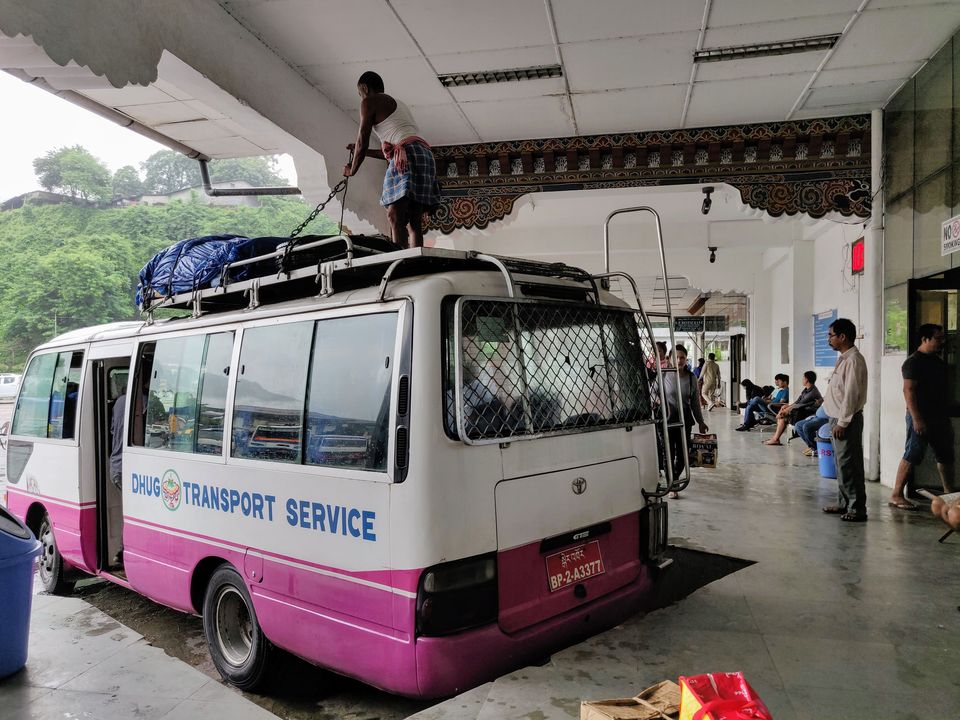 From Thimphu, you can get a bus to Punakha, Wangdue, Paro, Bumthang, etc. but you need to book the bus in advance.
Apart from the buses, there are shared taxis as well which will take around 250 - 500 INR for the short distance like Thimphu to Paro, Thimphu to Punakha, and so on.
Shopping for Souvenirs in Bhutan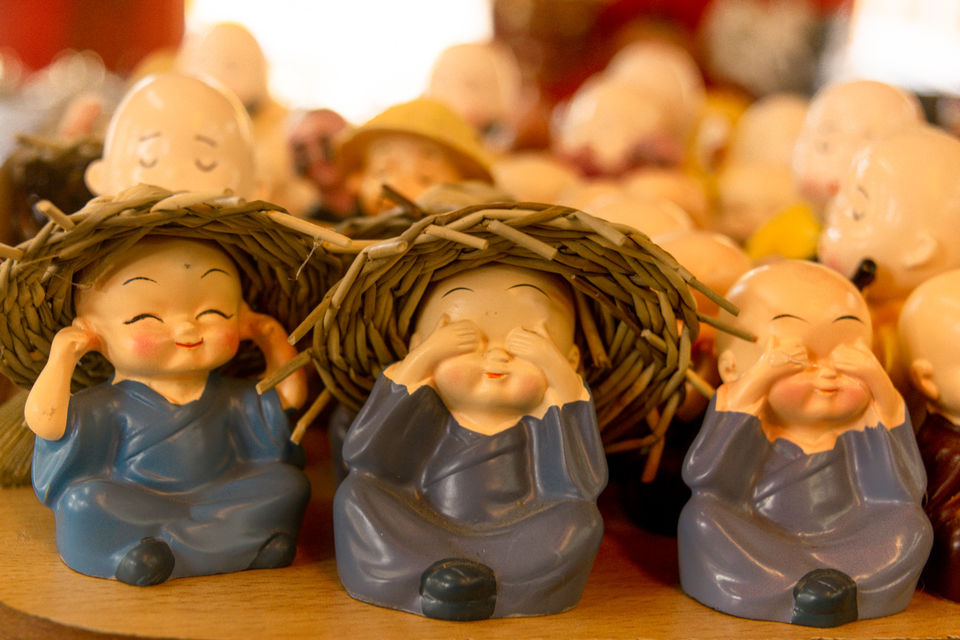 You can buy a lot of things in Bhutan as a souvenir. From woollen clothes to silk shawls to fridge magnets, they have it all. Ideally, a Bhutan fridge magnet will cost you around 50-70 INR.
Apart from that, they have nice purses and bags made out of yak wool, T-shirts embroidered with yak wool, small figurines, and so on.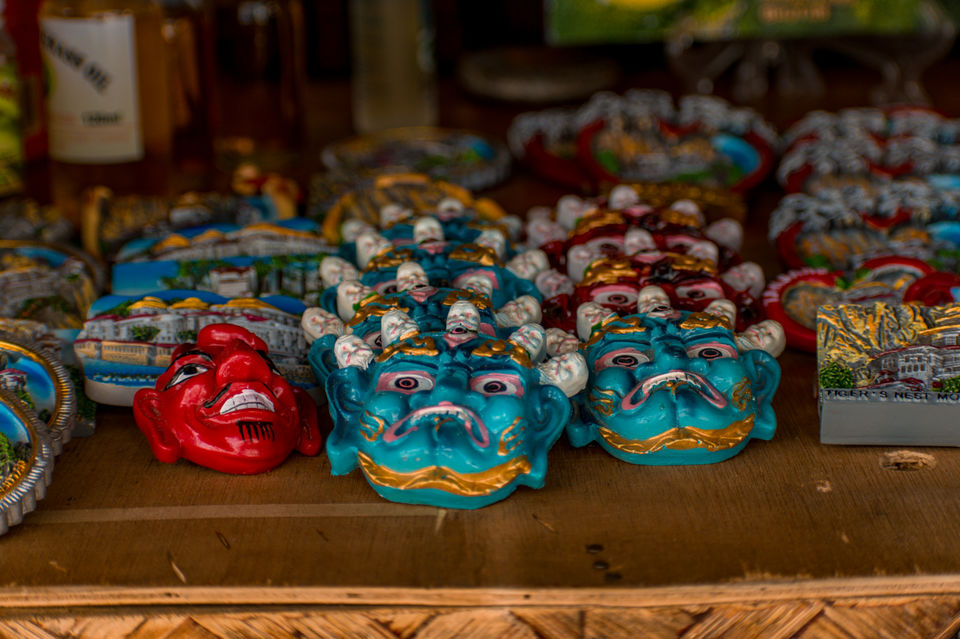 You can easily expect to spend around 2000-3000 INR here for souvenirs for your friends and family members.
Sightseeing in Bhutan
Finally, let's come to the final section of the trip, i.e., the sightseeing cost. Most of the dzongs, museums, etc. in Bhutan charge a fee of 300 INR per person which is quite steep but often worth it.
Apart from that, you will also need a vehicle to do the Thimphu sightseeing and to go to the Pobjikha valley as I did. Punakha sightseeing is pretty affordable as you get shared taxis to the Punakha Dzong for 100 INR per person.
From the Punakha Dzong, the suspension bridge is just a 20-minute walk.
In Thimphu, you can expect to spend around 4000 INR including the car rental with a driver for a day and the entrance tickets for Tarkin Reserve, Tashichho Dzong, Simply Bhutan museum, Handicraft museum, and so on.
In Paro, you can expect to pay around 1000 INR for Tiger's Nest monastery, Paro museum, Paro Dzong, and so on.
For Pobjikha valley, you will need to hire a car for the day which will come around to be 4500 INR for 8-10 hours for 4 people.
Total Cost for Spending 12 Days in Bhutan
In total, I spent around 50,000 INR for a 15-day trip to Bhutan including the flight and train tickets. Here is a breakdown of the costs so that you can plan your trip accordingly.
Transportation Costs
I took a train to Guwahati in Sleeper class which cost me around 1700 INR for the return trip. If you are traveling alone, then you can get down at New Alipurduar station as that is closest to Jaigaon.
The flight tickets for my mother from Delhi to Guwahati and back cost around 5500 INR.
Guwahati to Phuentsholing and back transportation cost a total of 1000 INR for two people by bus and train.
In Bhutan, I spent around 3000 INR for inter-city travel. As for the sightseeing, I spent a total of 12,000 INR including the entrance fees and tickets.
Food Costs
The food for the entire 15-days trip cost me around 12,000 INR.
Stay Costs
Our stay for approximately 13-14 nights cost me 10,000 INR approximately.
Miscellaneous Costs
For shopping, we spent around another 4000 INR. And the Internet and Sim cost me around 1000 INR.
So, the total cost of my trip came around to be 50,000 INR for two people. If you traveling with friends, it will cost you less individually. And if you have your own car, then you can expect to spend further less.
Bhutan is often looked as an expensive country but that is not the truth. You can easily manage on a decent budget if you plan and research well. I hope that this article motivates you to plan a trip to Bhutan soon and experience all the marvels that this country has to offer! :)
Find like-minded explorers, learn from expert travellers or become one yourself and help others on Tripoto's Travel Forum!
Sign Up now and get the latest travel updates from Tripoto straight in your email's inbox!
Frequent searches leading to this page:-
cost to visit Bhutan, Bhutan private tour, holiday in Bhutan cost, best holiday packages for Bhutan, Bhutan family tour packages, Bhutan packages from Mumbai