This being my first post, I thought of starting from where it all began. Coming from a family of travel lovers, we made it sure to travel twice to thrice a year which then reduced to once and subsequently diminished due to Dad's work pressure and I and my sister growing up and getting inclined to academics.
It was my 4th year in college and just after being placed i.e. shedding off burden of "job nahi milega", we thought of planning a short trip. Where else would have been better than Mandarmoni. Staying in Kolkata for the past 4 yrs, I have never had the opportunity to go on such a trip with friends. So our journey began on Saturday early morning. We reached Esplanade bus depot by 6:30 am. We had our tickets done the previous day. Now that you can get them done online from various websites such as Redbus, Paytm etc. for just Rs 300-400 per person. The bus route is via Kolaghat and Contai and in 4 hrs we reached Chawlkhola Mandarmoni Road. We got down as the bus went further to Digha. From here we booked cabs to Mandarmoni. They charged Rs 200 per cab to drop us till our resort (Keep the contact no of your cab driver for the return trip next day).
In another 30 min we reached our destination. The serene beauty of the Mandarmoni beach is soothing. We checked into Tarangamala Resort which is just 1 min walk from the beach.They charged us Rs 700 for a twin sharing cottage.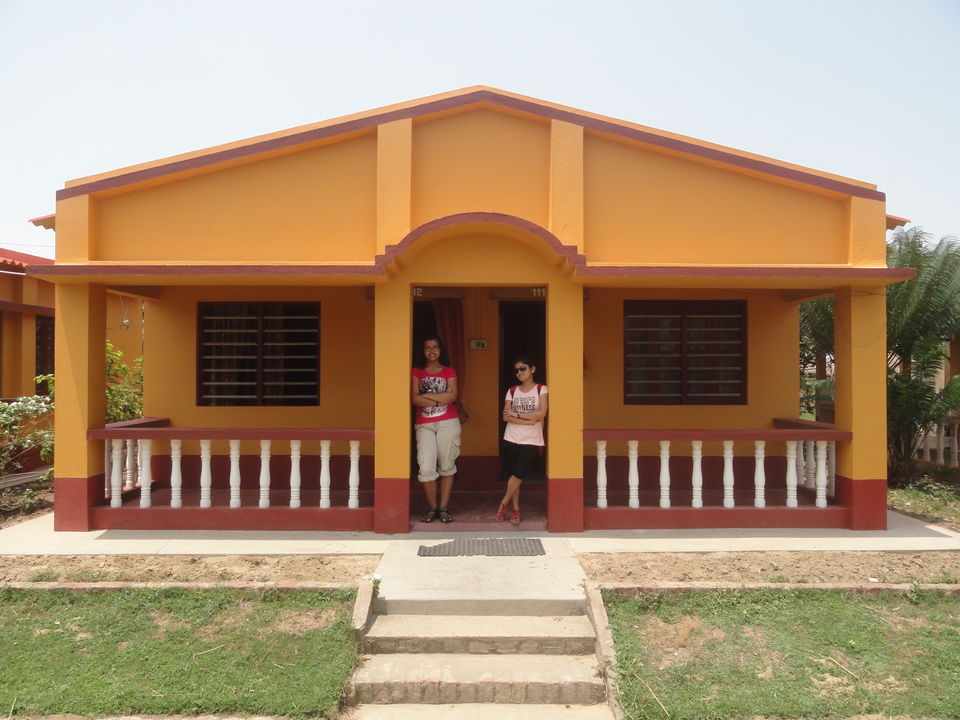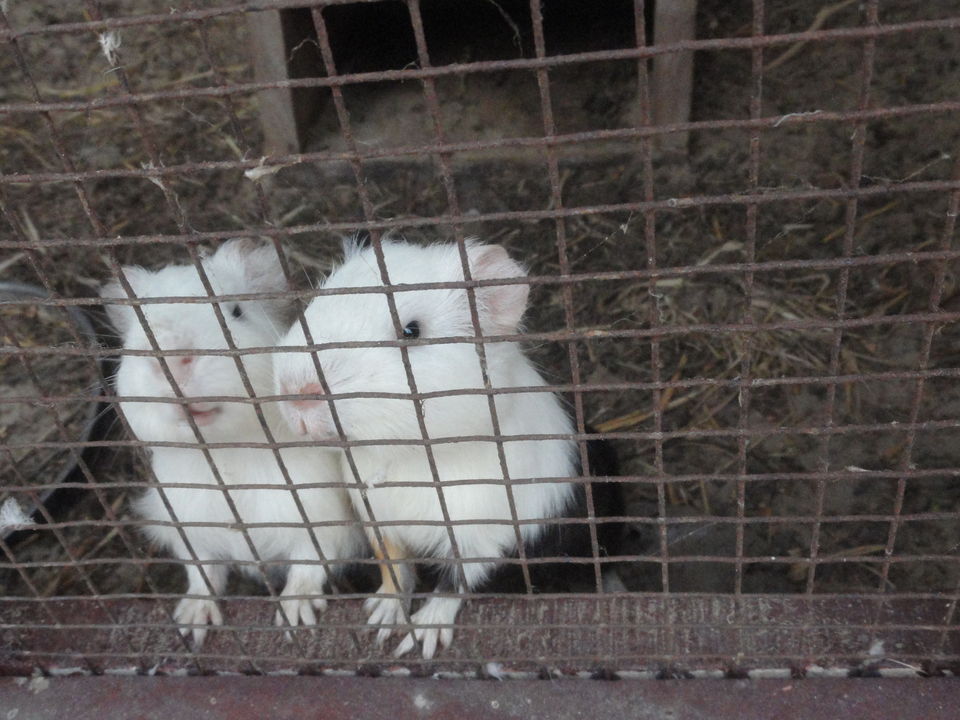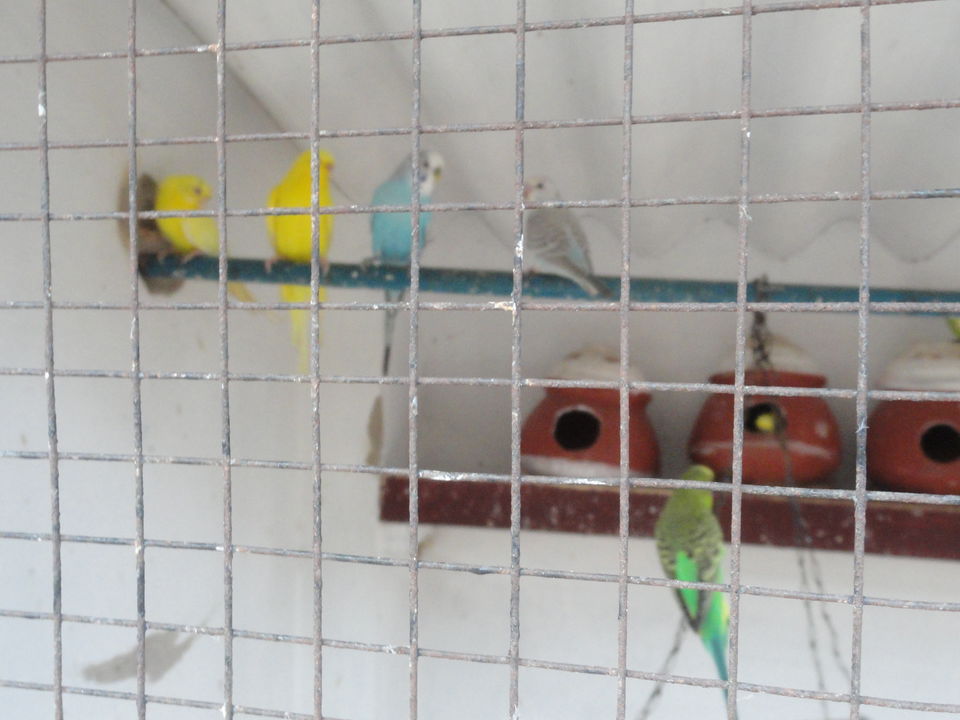 Now it was time to get tanned in the virgin beach of Mandarmoni. We had an amazing time at the beach getting washed completely in the mild waves, playing volley ball, enjoying the sunset and breezy wind.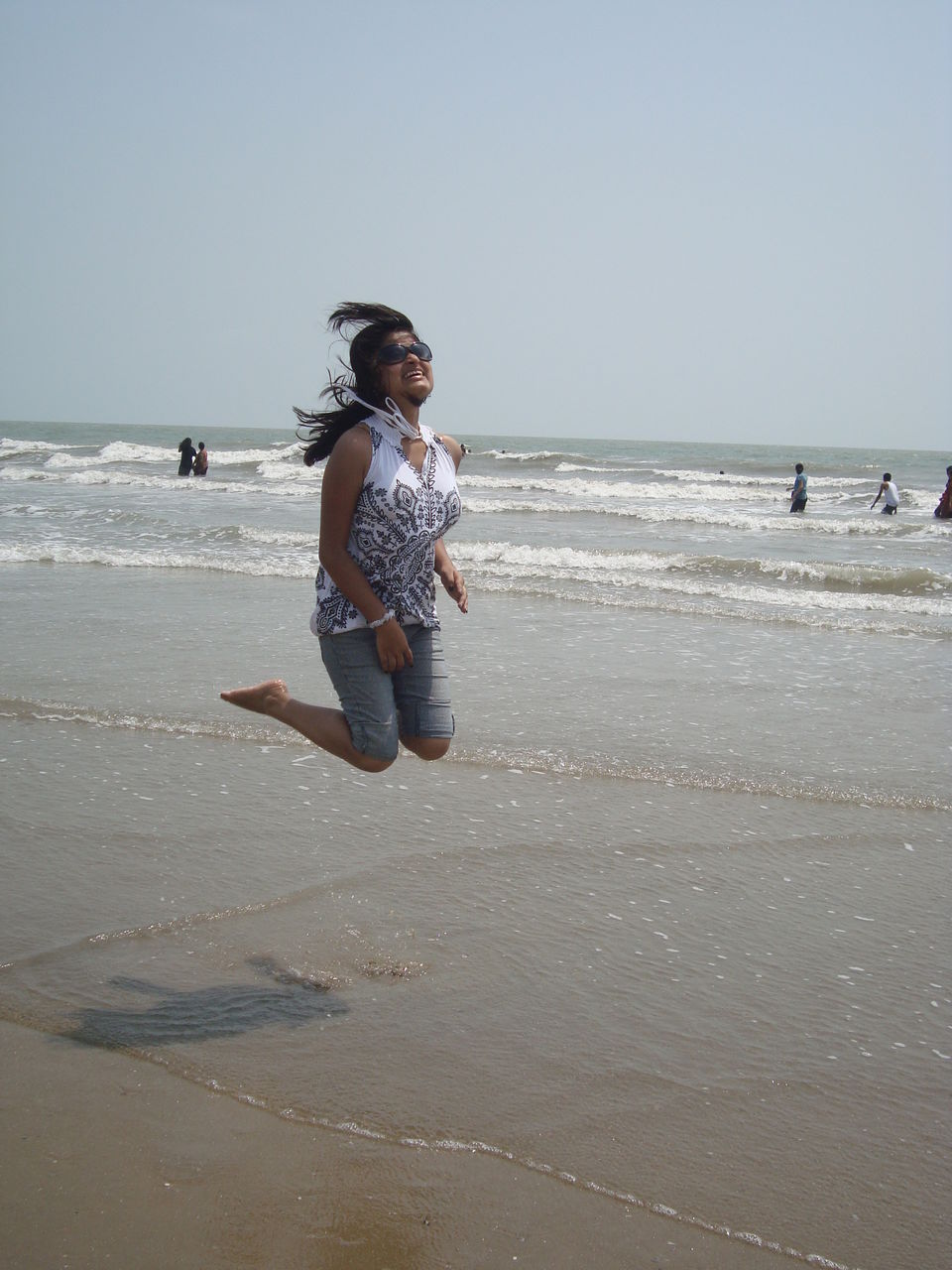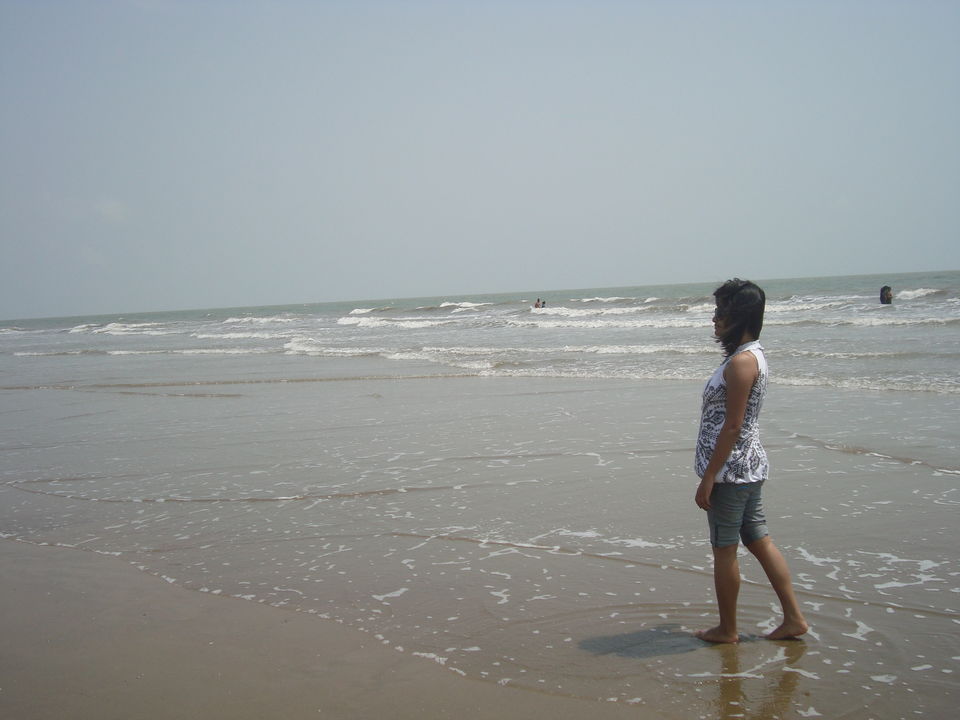 Later at night a bonfire was arranged by the resort. Lunch & dinner provided by them (on chargeable basis) were homely and yummy. The stay was cozy and comfortable.
As planned we woke up early in the morning for our tour to Tajpur. But it was drizzling. We thought of cancelling our tour but the Manager told us to go for it as the view of Tajpur is breathtaking when it rains. So we went for it. You can commute till Tajpur in the motor vans which charge Rs 50 per person single way. We reached in 30 min and we were lucky enough to find the beach full of red crabs which was due to the rain. Getting drenched in the rain to witness such an amazing view was worth it. From Tajpur we came back to our resort, checked out and returned to Kolkata via same route.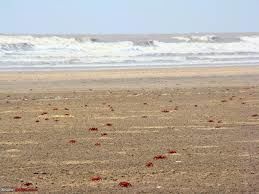 I call it as the beginning as this was the start of our (my husband and mine; though back then we were dating) "Tour Tales !!" Where ever we travel, this tiny trip will remain our First.. :)
Itinerary at a Glance:
DAY 1: LEAVE FROM KOLKATA IN THE MORNING BY BUS. KOLKATA-CHAWLKHOWA-MANDARMONI. REACH IN THE AFTERNOON. ENJOY THE BEACH. OVERNIGHT STAY
DAY 2: VISIT TAJPUR. AFTERNOON BUS TO KOLKATA FROM CHAWLKHOWA. REACH KOLKATA BY NIGHT
Guidelines:
Nearest Airport: Netaji Subhas Chandra Bose International Airport (178 km)
Nearest Railway Station: Kanthi/Contai (22 km); Howrah Station-Kanthi/Contai Station (146 km)
Places Nearby: Digha, Tajpur
Best time to visit: Round the year
For hotel bookings:
http://www.mandarmoniresort.com/GHouse.htm
P.S.: Don't get confused between Chawalkhola and Chaulkhola. BOTH are DIFFERENT locations!
Do stop by my youtube channel for more amazing travel stories: https://www.youtube.com/channel/UC_P1qhro6cEBkFMaxxPaYSw
Also check out my instagram for my travel albums: https://www.instagram.com/hungrywanderer91/