"People never learn anything by being told, they have to find out for themselves."― Paulo Coelho, Veronika Decides to Die! Certainly holds good when we look back at our experience of spending a weekend at the coveted OYO Townhouse located at Park Circus. We did hear wonderful things about the property even before arriving there but in course of our stay-cation, we realized that OYO had plenty more to offer.
Well, it has been ages since the entire team of Calcutta Instagrammers met and spent a good time together. While our founder, Sammya Brata had moved base to Mumbai, the other team members, in-spite of staying in the city could hardly take time out to meet each other beyond work/assignments. Corporate jobs and personal commitments had been pegging us back for while; there were plenty of ideas crowding our minds for a pretty long time but then we needed a perfect "Ideation get-away" to get the acts together.
In the meanwhile, "OYO Townhouse 95 Stay-cation" happened. And we are glad it did; the photographs, price-bracket, positioning and branding seemed to be appealing enough to pounce on to the offer laid down by Team OYO.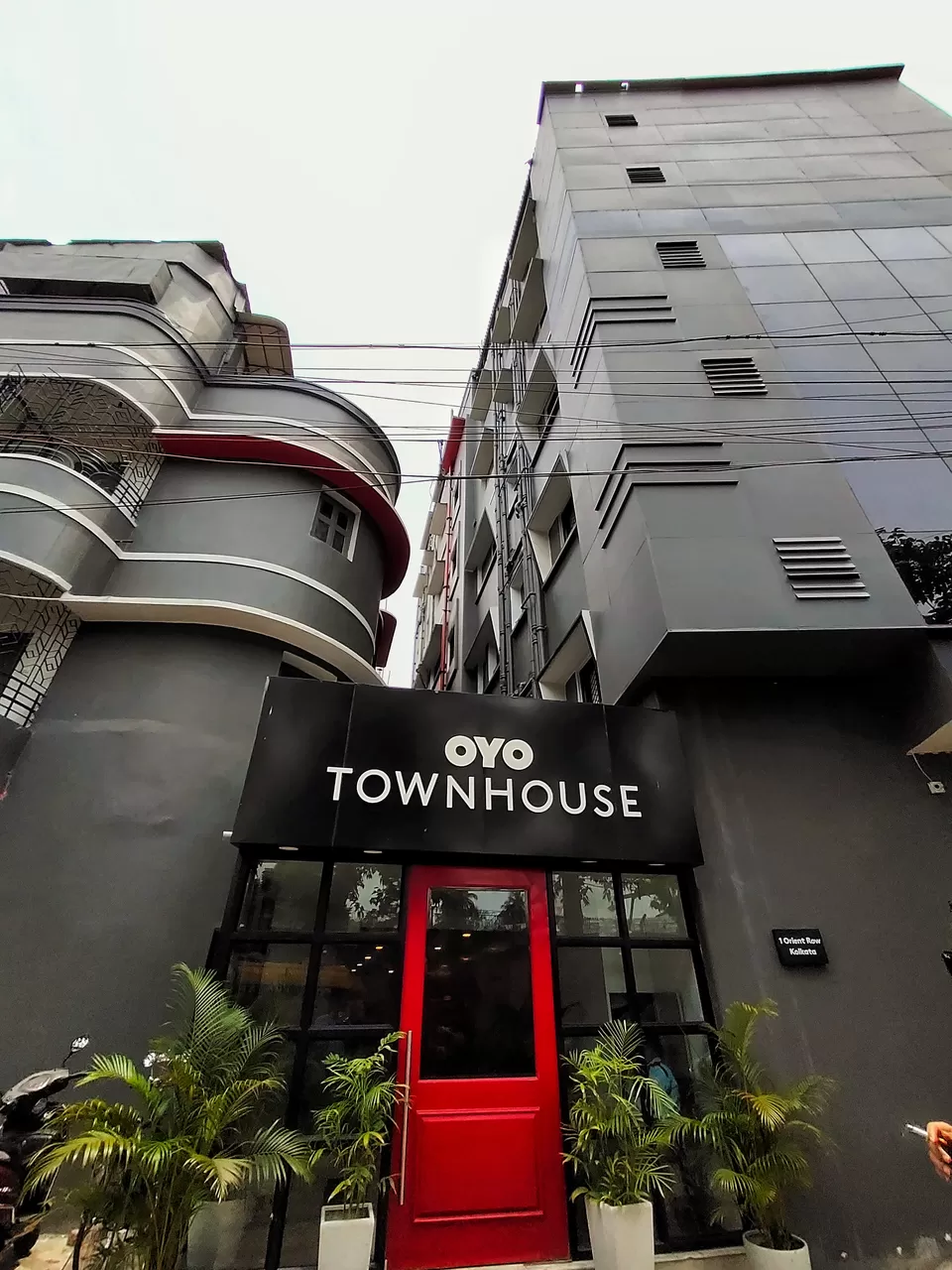 How did we get there?
OYO townhouse, being located at a minute walk from the Park Circus Seven point Crossing, experiences a fine positioning with optimum connectivity. It's neither too near to a busy road, separating you from a very noisy experience, nor is it too far away from the city that you'd feel left out of the city's vibe. Located right at the heart of the city. 40 minutes is maximum that can take you from the airport and 30 minutes from the Howrah/Sealdah Station.
In fact, an auto ride can take you to the nearest metro station or to the ever happening Park Street Area. The intelligent positioning of the hotel ensures that you do not miss out on anything.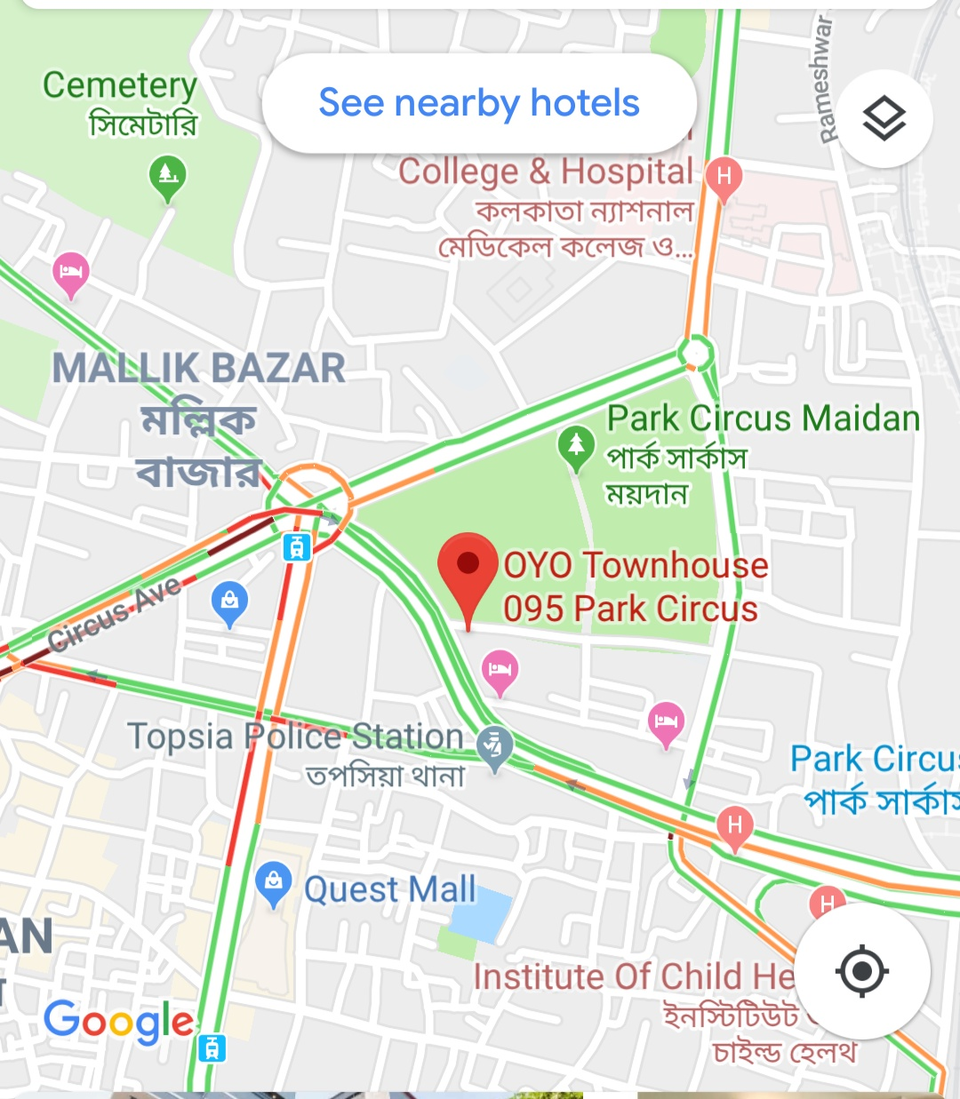 Whats there in store for us?
The townhouse properties across the city follow an interesting color and branding scheme. A grey colored building with a sweet blend of RED welcomes you into a warm area of surprise. Right from the moment you cross the glass door, its an essential trail of interesting wall arts throughout the property.
The wall graffiti's that focus mainly on the idea on bondage, friendship and togetherness, forms a cloud of warmth and hospitality inside the property. That's how, OYO Townhouse, which is meant mainly for the millennial-s, gives out vibes of team building, togetherness and love. Starting from the reception, straight to the rooms and the restaurant, these wall arts greet you everywhere you go. In case you are an active component of the Gram-generation, we reckon, you are gonna generate a lot of Instagram worthy content just by staying at this property.
OYO Townhouse strikes a beautiful balance between a modern minimalistic look and a plush luxurious appearance. Neither does it look like a typical boarding hub with extravagant colours and shades at every corner, nor does it look too formal, thereby opening up the possibilities of wider reach in the traveler's fraternity. It caters to a backpacker, hopping between cities with his hipster lifestyle as well as seasoned corporates who are looking for a perfect-budget-stay-cum-business meetings centric property.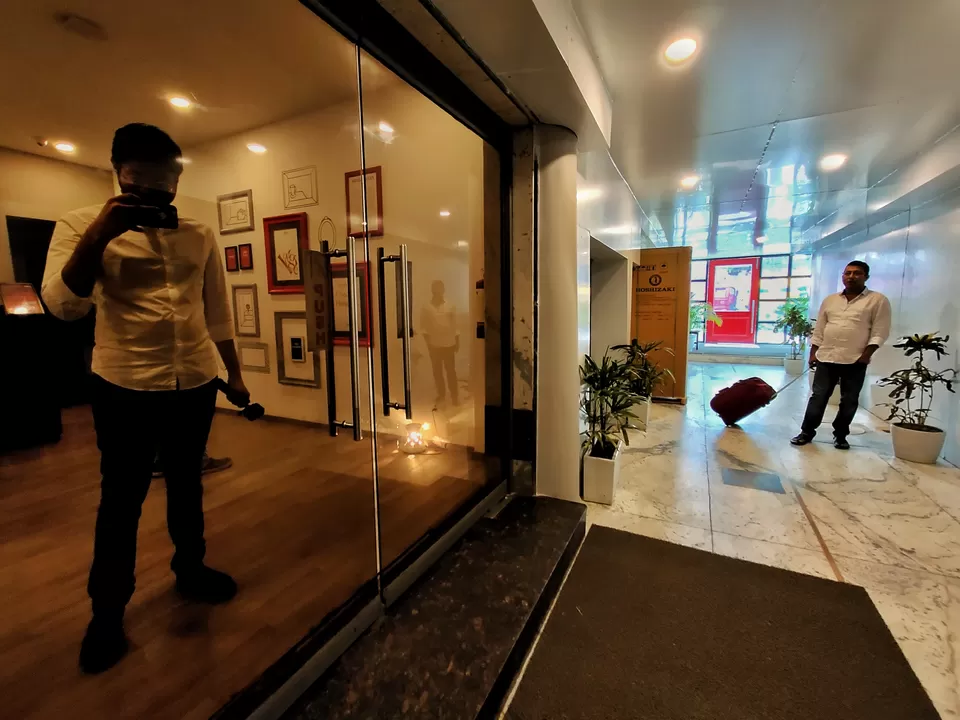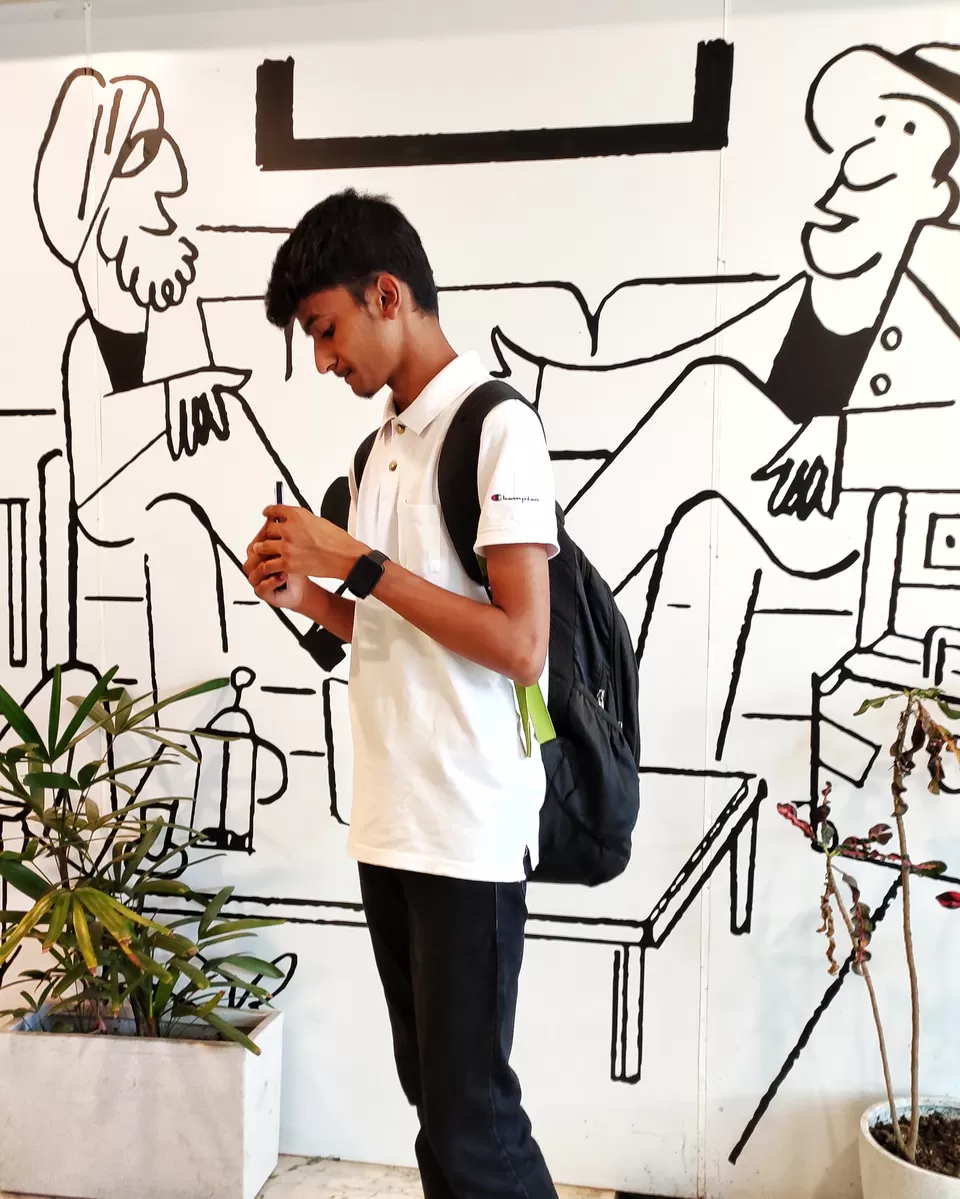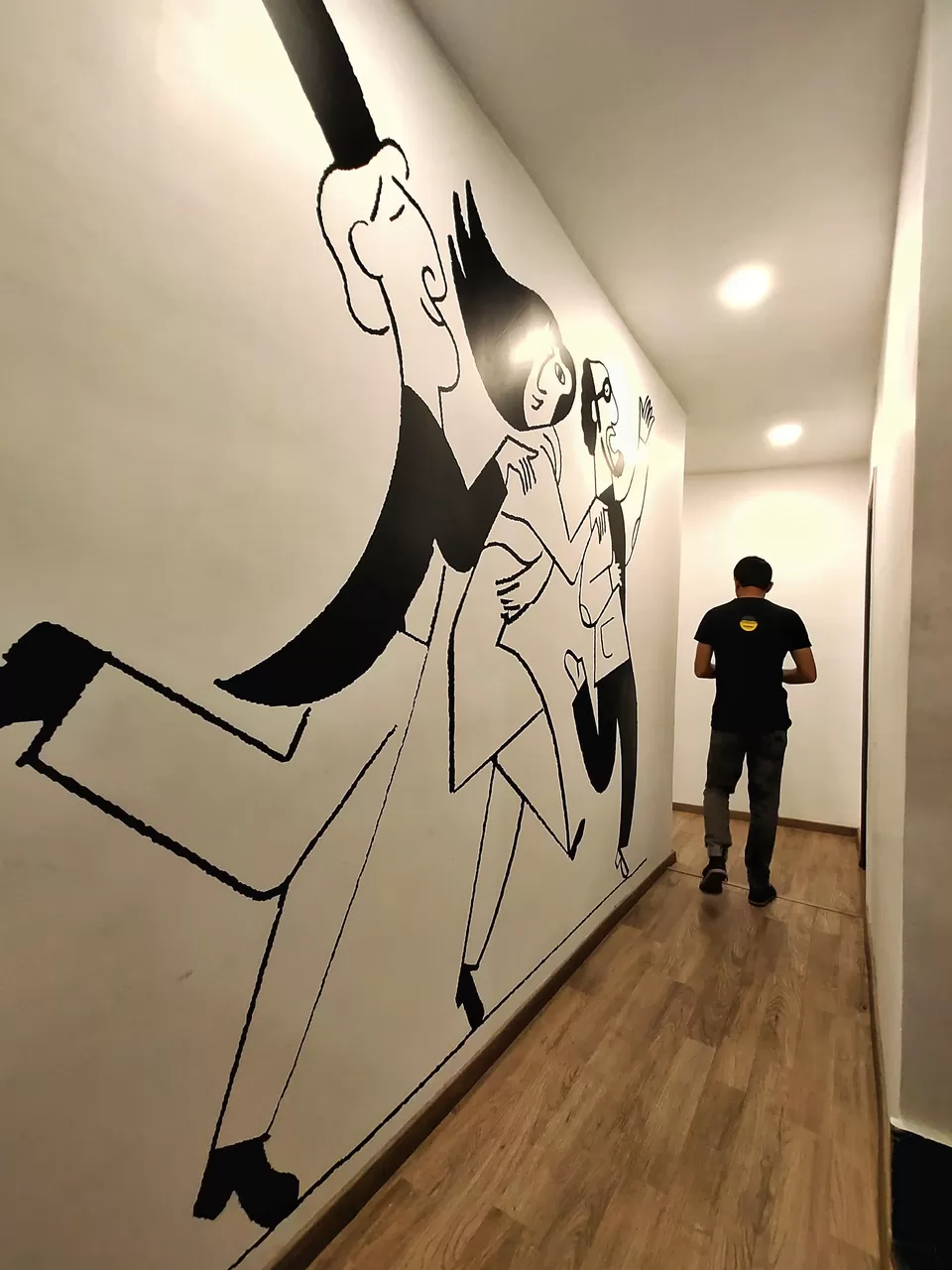 How are the rooms?
A couple of air-conditioned double occupancy rooms were offered to us for our weekend stay at OYO Townhouse 95. What we got were spacious and comfortable rooms with a large cozy bed and a cupboard big enough to accommodate most of our belongings.
The cupboard also has secured lockers/chambers just in case you are travelling with premium accessories, jewelries or cash. The room was lit well enough and we had plenty of space to move around freely. There are adequate power sockets in the room which is quite an essential component these days and convenient options to illuminate the room according to your need.
All rooms have attached bathrooms which come in with all the modern facilities and to our surprise, the toilet turned out to be more spacious than we actually expected. The Toilets and rooms are kept clean and hygienic right through the day through implementation of an efficient room service network, which is a distinct offering for any OYO property across the country.
The television present in the room comes with a DTH connection and an on demand Netflix addition so that you don't miss out on any action.
"4.5/5 for the rooms."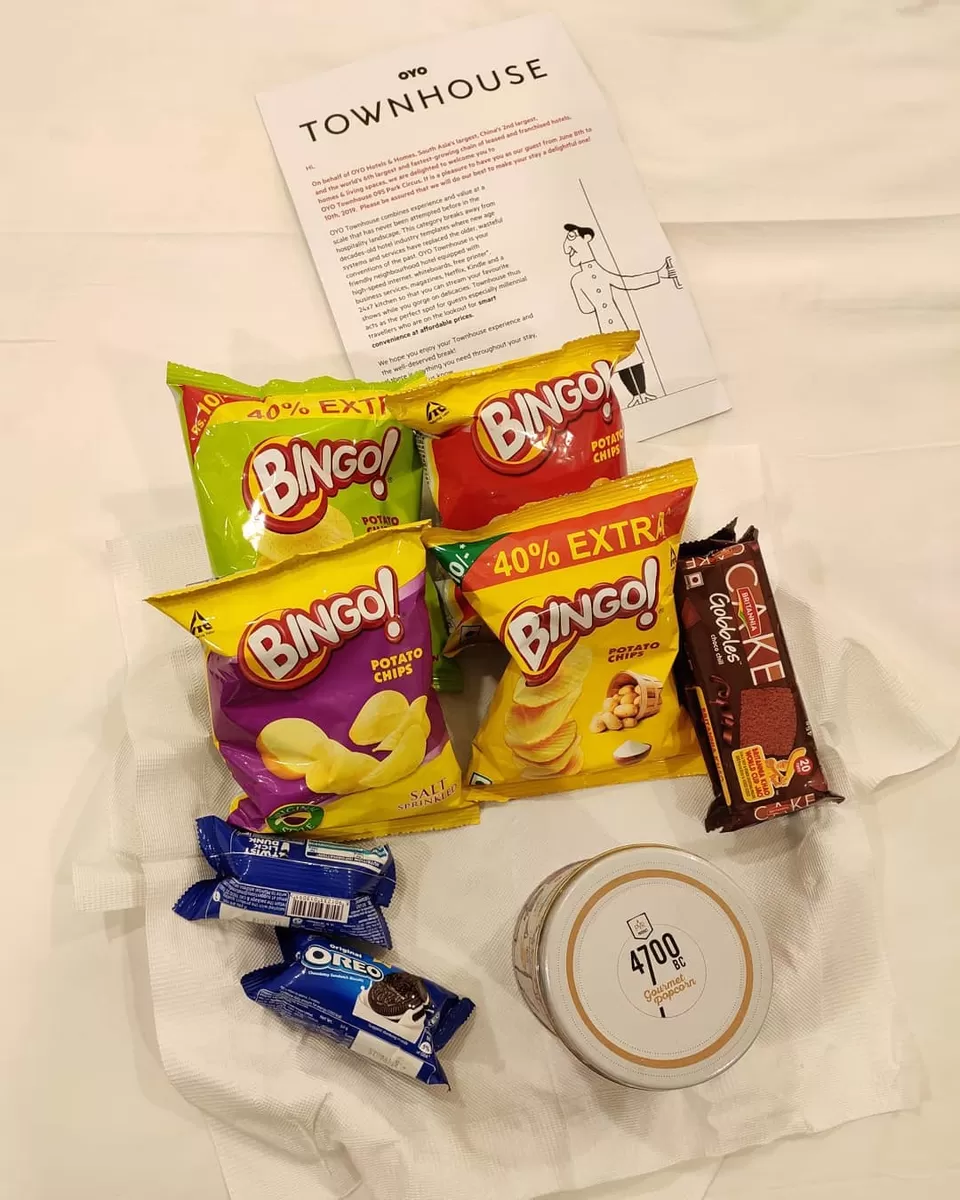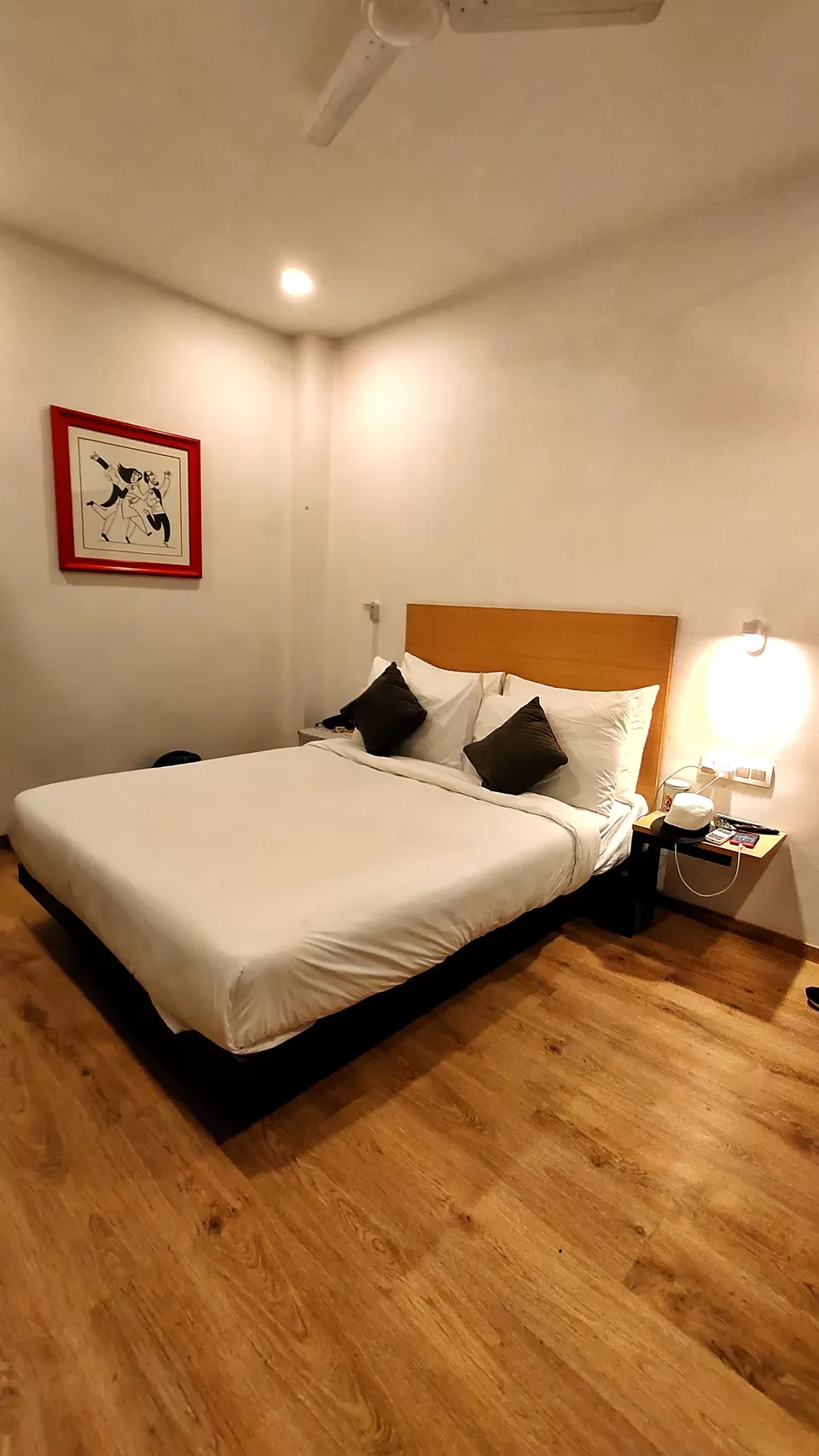 Do we get Internet?
The room comes with a WiFi connection that offers a regular speed of 500 kbps throughout the day. The speed and the connectivity is ideal for constant usage and is adequate enough to stay connected on emails and social networking right through the day.
Whats there for a hungry stomach?
The hotel houses a small and cosy restaurant at its top most floor. Named "Chill-e-Kotha" (we found the name quite quirky); the restaurant is an ideal place to hangout outside your rooms. With a sitting arrangement of over 25 people , the restaurant offers a wide range of cuisines to choose from. Not being very experimental, we had ordered for conventional items during our stay - Pulao, Chicken Lababdar, Paratha and Kadhai Chicken is what we had for lunch on the very first day. The best part about the food is that it is quite delectable in taste in-spite of being very light on the spices. We would certainly recommend you to go for the Chicken Lababdar, Chicken Tikka Masala , Chilli Prawn and the Dry Chilli Chicken if you are planning to dine at the Chill-e-Kotha. Coming to the desserts, the Walnut Brownie with Ice-Cream certainly wins it hands down.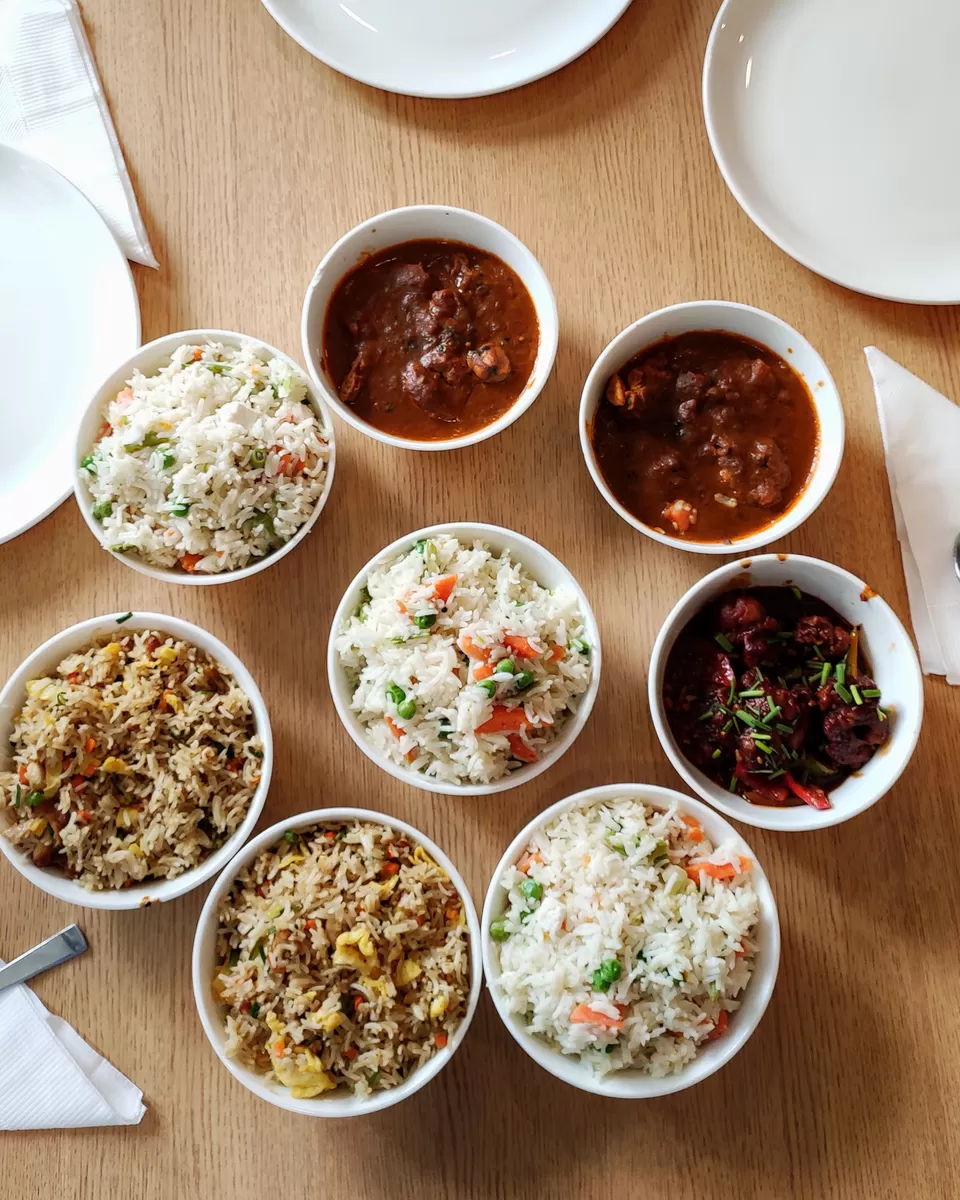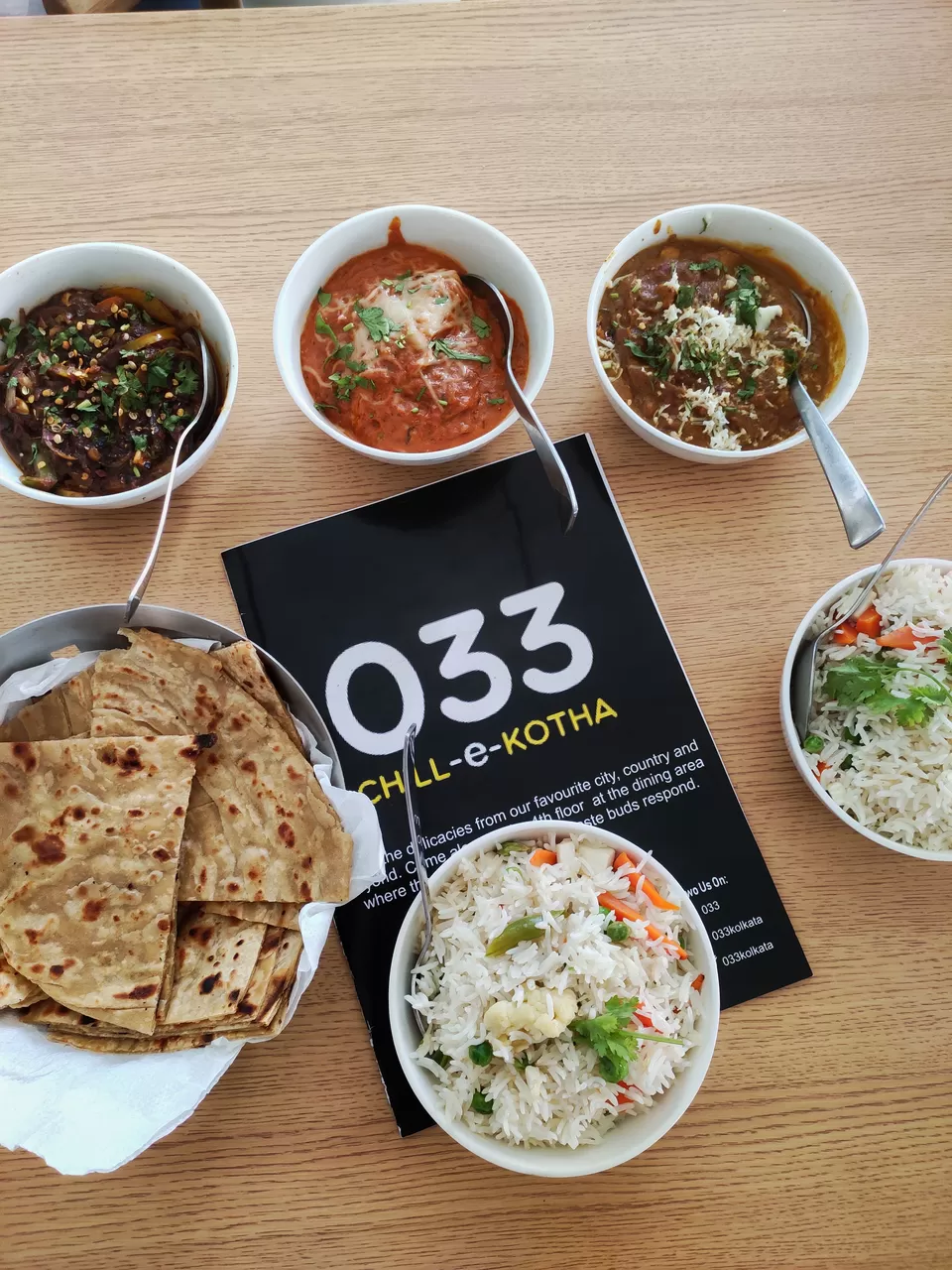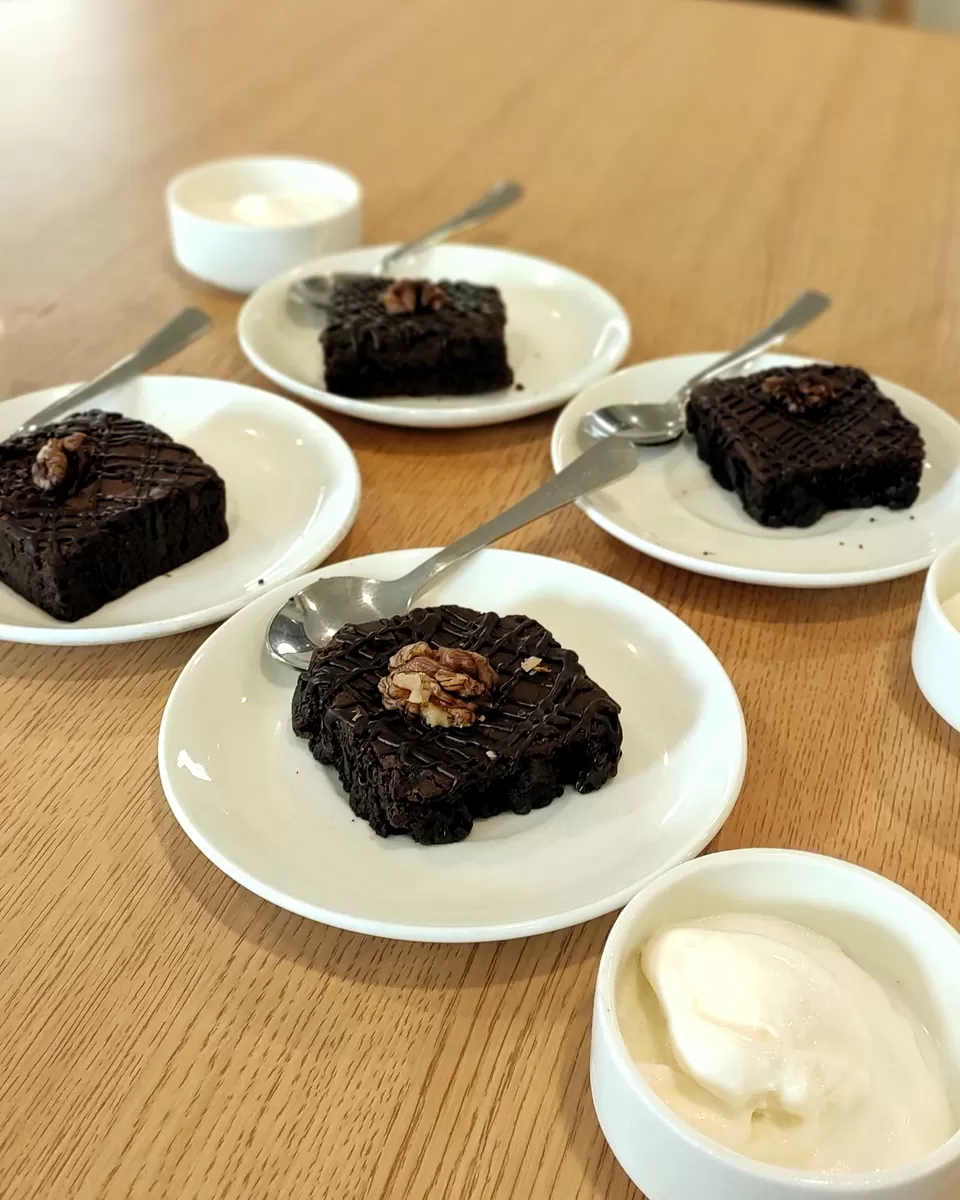 Besides your main course, we explored the widely available options for Evening Snacks as well. We certainly enjoyed the Fish and Chips that was fresh and tender. This is one high point of OYO Townhouse to be honest, since OYO generally has tie-ups with adjacent restaurants across major properties across the country with little scope for quality control - this property thus has this unique identifier. If we were to rate the overall service of OYO Townhouse with respect to food and ambiance, it would be a 4 out of 5.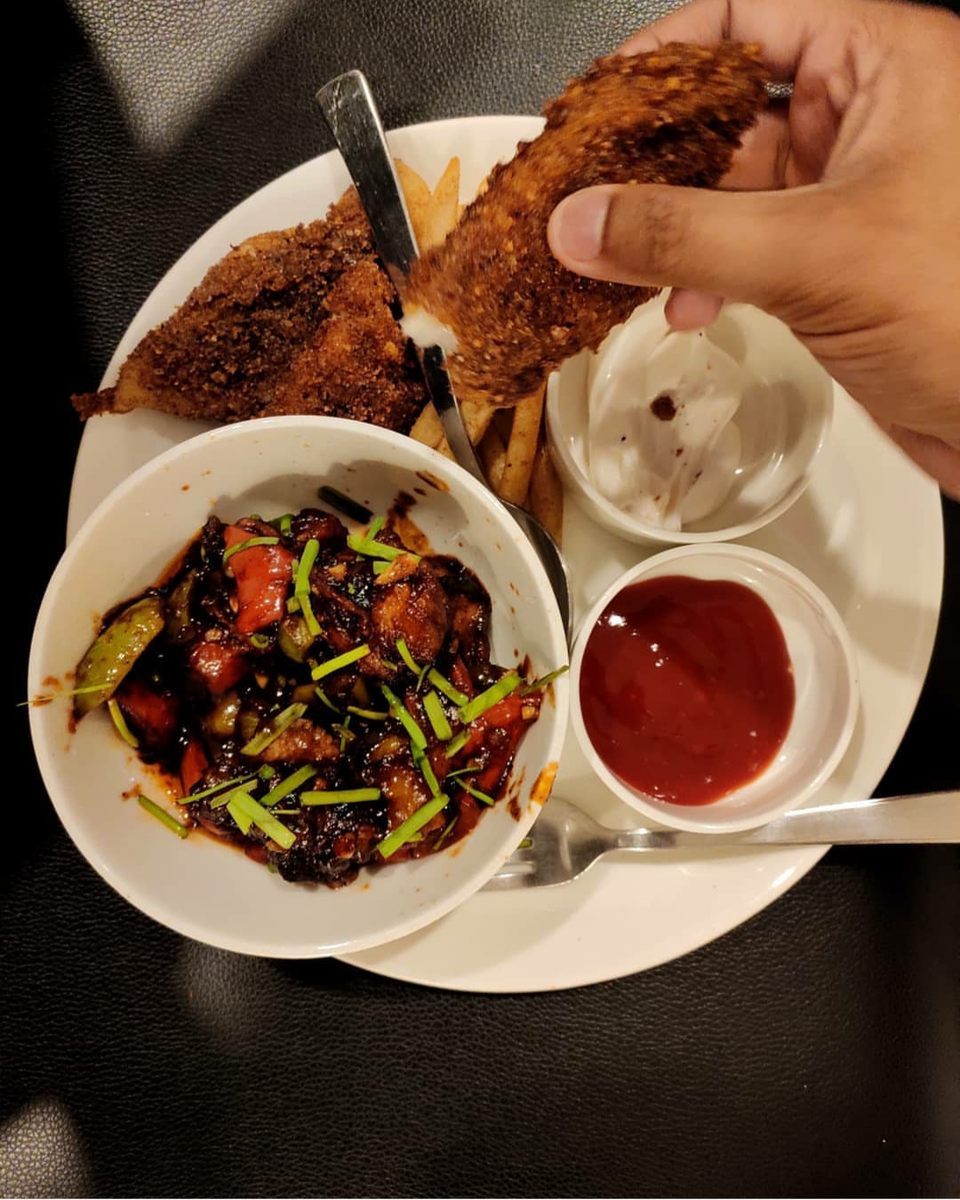 As a special addition, "Chill-e-Kotha" is also studded with beautiful and engaging wall art that showcase interesting caricatures of various animals that can be easily spotted on the streets. To add, this is perhaps the only area inside the property where you shall find wall art with interesting colors.
Another lovely touch to the dining zone was something that one surely can't miss - the collection of little random strips of comic books, pasted on the walls by the tables which surely was one hell of a ride down memory lane. I won't be surprised if you decide to sit down to sip coffee and start drooling over your favourite cartoon characters from childhood like Tintin and Scooby Doo.
Aditya, one of the participants of the weekend Instameet held at the property, wrote - "Once we were done having a tour of the place, it was time to put our taste buds to some actions. We got to taste delicious in house chicken sandwiches that the Townhouse restaurant had to offer. This could be a perfect place for a casual meetup with your friends from the town over a weekend. Overall, OYO Townhouse is hands down simply one the best choice for a hybrid traveler in today's age."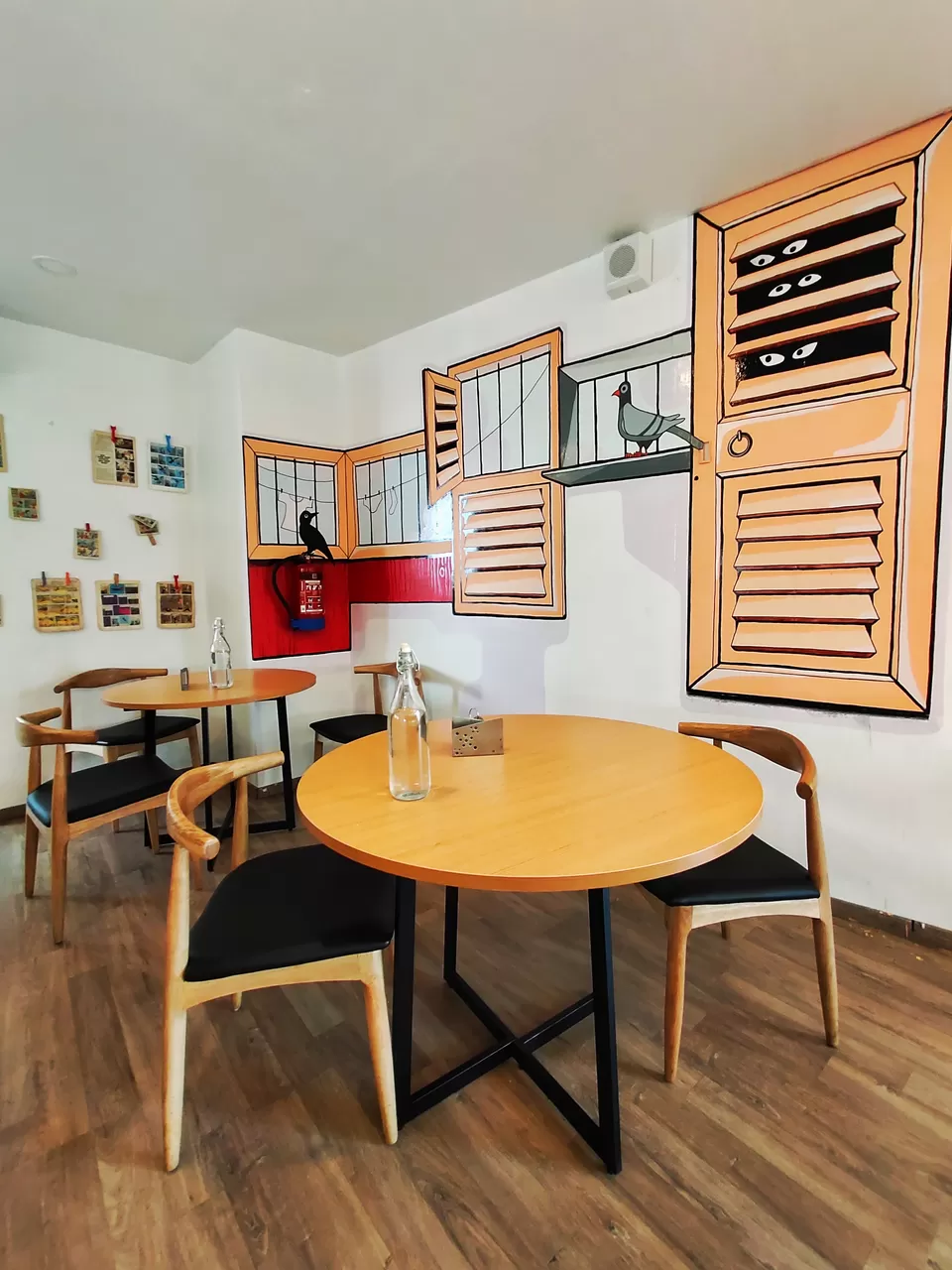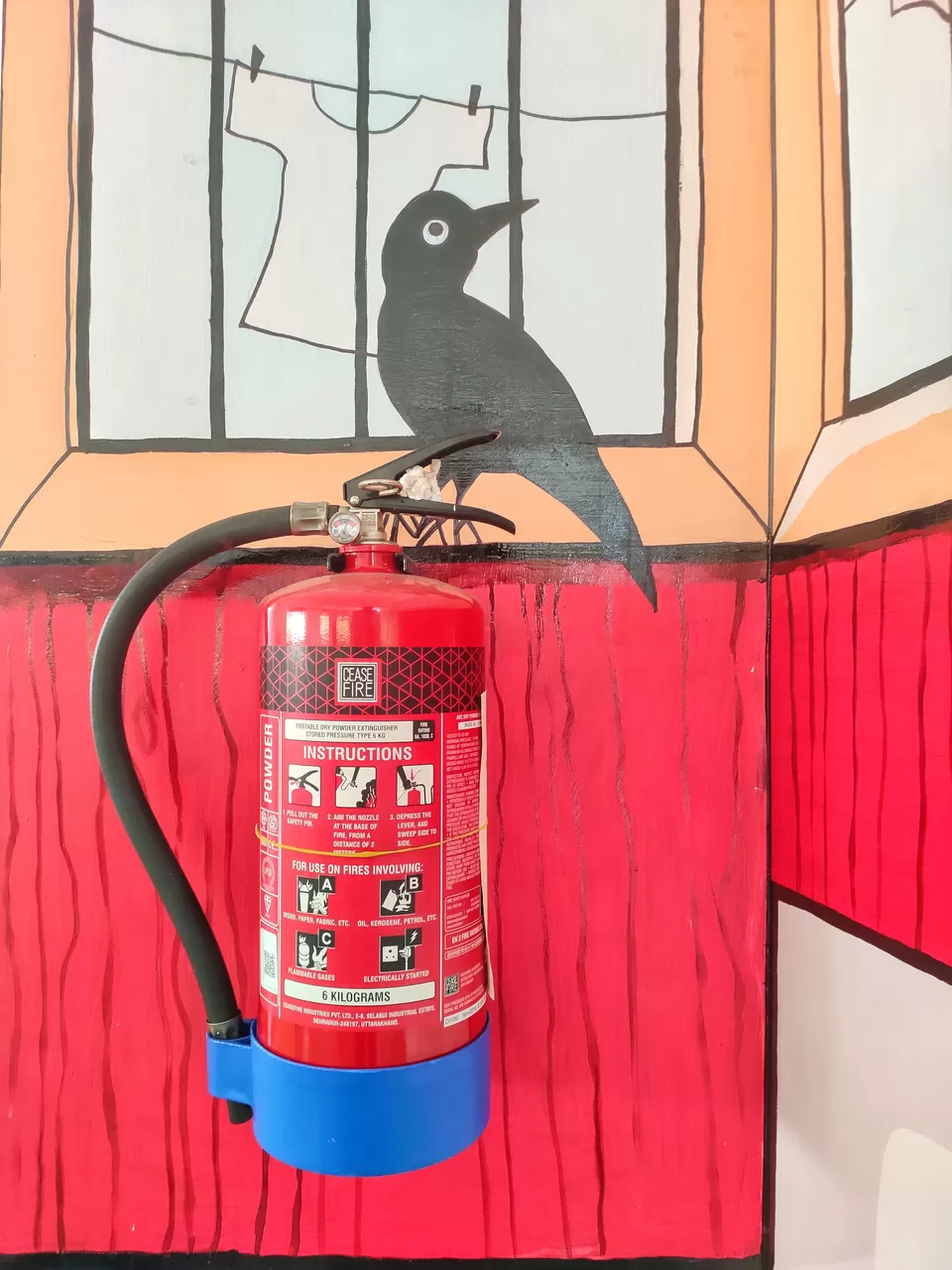 And here's a Cherry on the cake.
The property has a conference hall on the top floor of the first building. Besides being spacious enough to host a meeting for 20-25 people and equipped with all possible conferencing facilities, the space has much more to it- especially for photography enthusiasts like many of us.
Adjacent to the conference room, there is a small terrace that offers an exclusive view of the city of joy - Oh did we give out the spoilers too early?
The MAA flyover that connects two major hubs of the city reveals its grandeur just outside the terrace. The honking cacophony of the city traffic, the fast disappearing tail lights and the dramatic clouds-cape comprises of a scene that all the Calcutta-lovers would die for. Besides, the terrace also offers a minimalistic view of various other icons of the city like THE 42, the iconic Howrah Bridge, the second Hooghly Bridge, Quest Mall to name a few. This terrace had been our sweet spot to chill, hangout and shoot especially during the sunset. If the property and the amenities on offer at the OYO Townhouse 095 were not enough to draw your interest, this view from the terrace shall tick those unchecked boxes for sure. We would rather call it the X-Factor.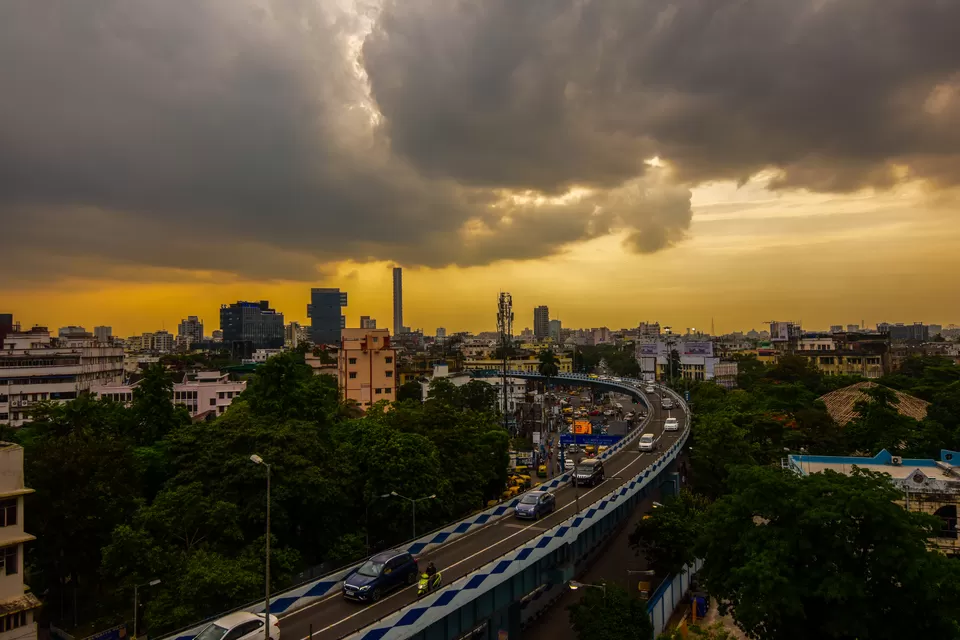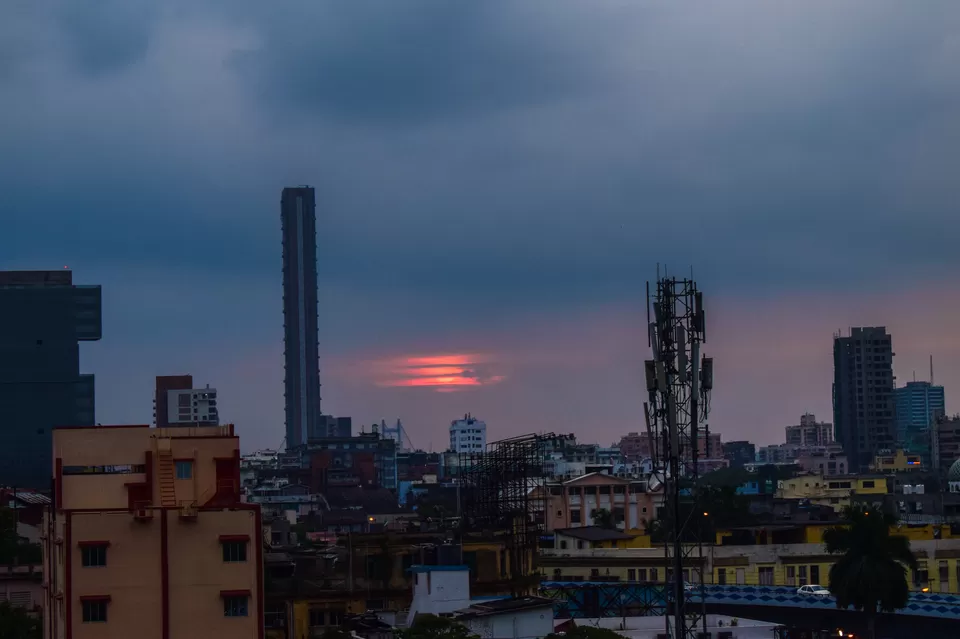 And while we witnessed India winning their game against Australia at the Cricket World Cup 2019 last Sunday, cheering our heart out for our beloved country, we did realized that OYO had gifted us a truly memorable experience. Not for once did we realize that we were away from home and the fact that our founder extended his stay, was pretty much an evidence. With his rich experience of staying at multiple properties across the country for extended periods, we can safely conclude that the OYO Townhouse is a one-stop-solution for travelers from across the Globe. Owing to the 360 degree service offerings, OYO-TOWNHOUSE justifies the hashtag #PerfectSpaceInEveryPlace - we would recommend you to quickly surf through the hashtag results on Instagram to check out more images and stories from this memorable weekend.
Until next time then. GOOD BYE.