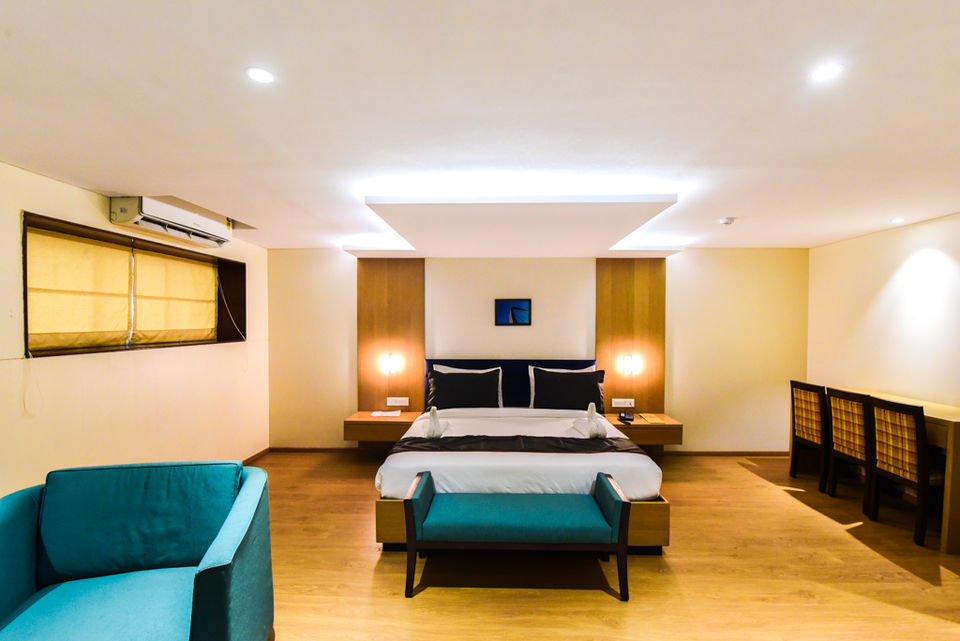 2018: The crowd at Girgaon Chowpatty went berserk as the fabled Laalbaag Cha Raja arrived for his final journey. They were waiting patiently till that point in time, but this sight was irresistible. In fact all the photographers were waiting for the divine moment all day, their eyes absolutely lit up. But then, there was one common apprehension that everybody had in their mind – "How do we get back home in the midst of this mayhem?". And that was a justified concern; if you have been part of this Mega final day Ganpati Visarjan celebrations, you would know that major parts of Mumbai become stand-still on that day. Unless and until you live in the proximity, you are stuck for the rest of the night.
That is precisely the reason, that travellers who visit Mumbai at this time of the year, look for affordable properties within the 5-10 Km radius around Girgaon since availability of transport also becomes an issue during the festival period. Thankfully, my recent stay with OYO Collection 0 247, Hotel Rosewood located Near Arya Nagar, Tardeo did check all the boxes. I was also on the lookout for such a premium property for my regular business visits to Mumbai since most of my client offices are located near Nariman Point; thankfully my recent collaboration with OYO worked out beautifully in addressing both the requirements.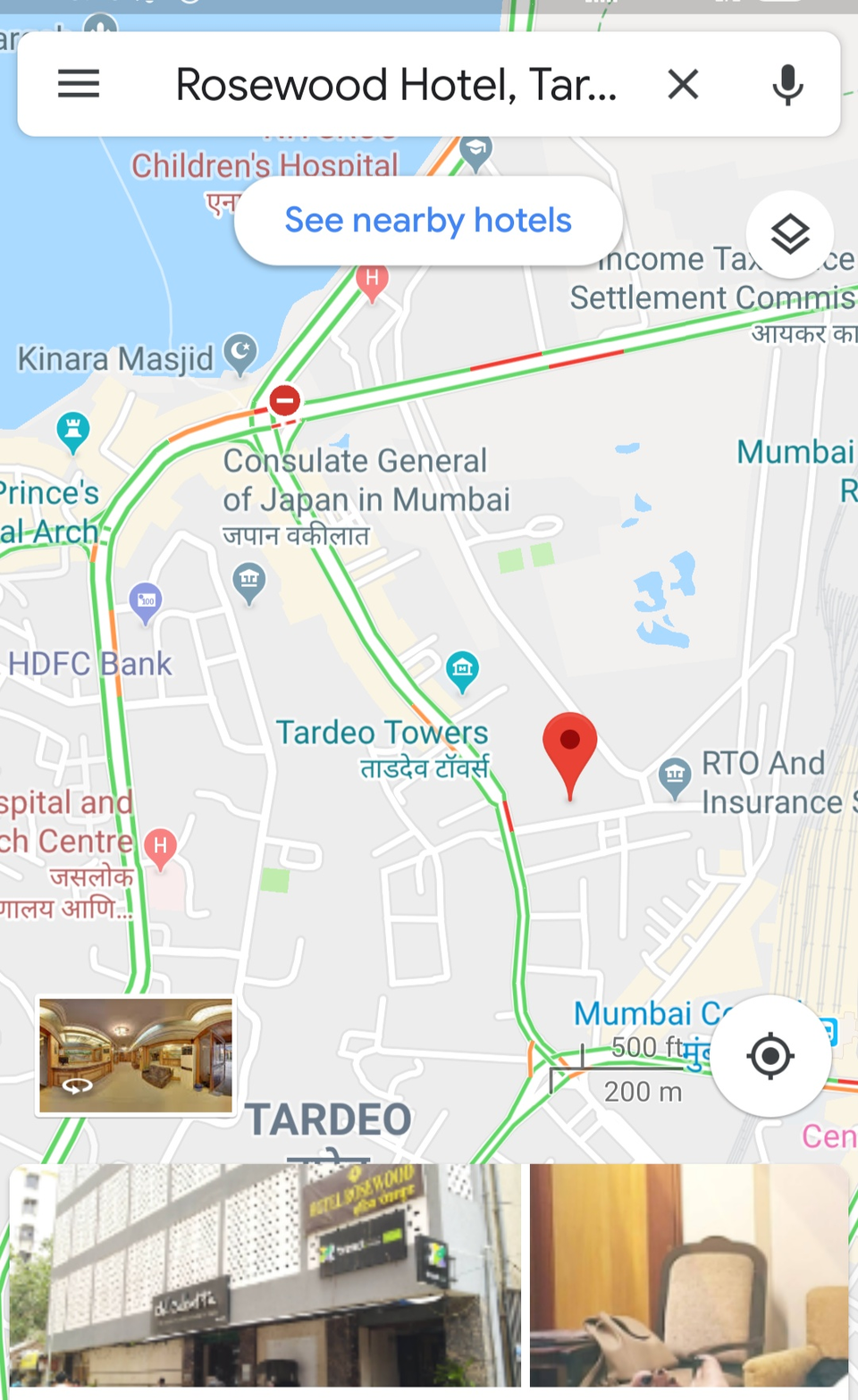 Memories from the recent staycation at the OYO Townhouse 95 were still fresh - the property was such an all-rounder directed towards business/touristy stay and my expectation was no less when I stepped in Hotel Rosewood for the first time. And let me confess that I wasn't disappointed at all; while the property is a renovated version of what appeared to be a vintage structure, my eyes immediately caught sight of the quirky branding materials placed on the wall leading up to the reception. Like OYO Townhouse, Collection O also had a lot of focus towards intelligent brand placements which I believe, creates a strong impact towards creating brand recall. While the locational advantage already had a strong impact in influencing my choice of the property, I also realised that it is almost walking distance from the Haji Ali Dargah and any sunset/cloudscape lover would know that there is no better spot in Mumbai than this. Also, since the monsoon was all set to record a comeback to Mumbai, it was all the more necessary for me to figure out the availability of local transport to and from the hotel doorstep; thankfully owing to its prime location, transportation never turned out to be an issue at all even during torrential rain.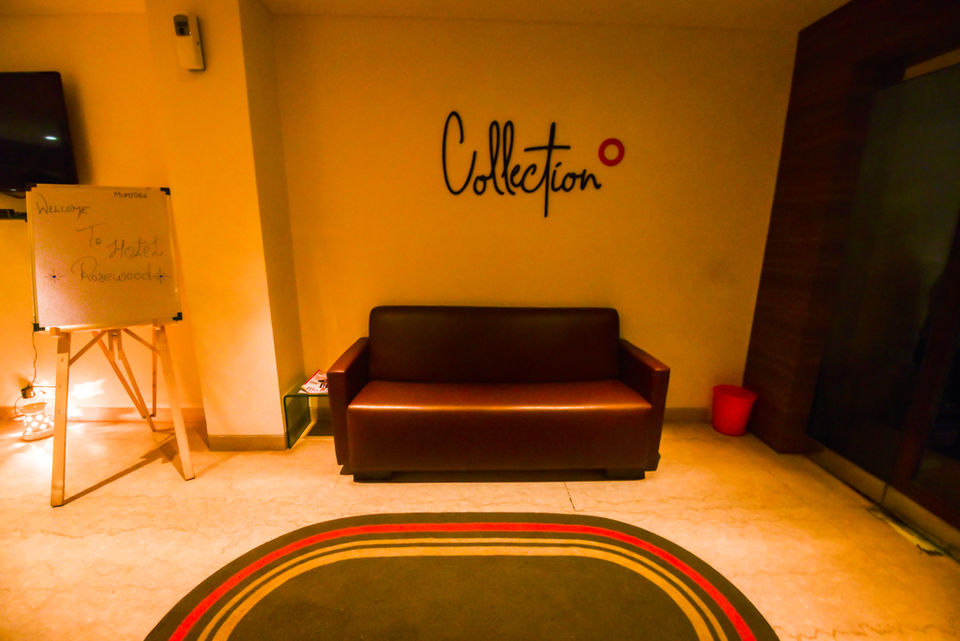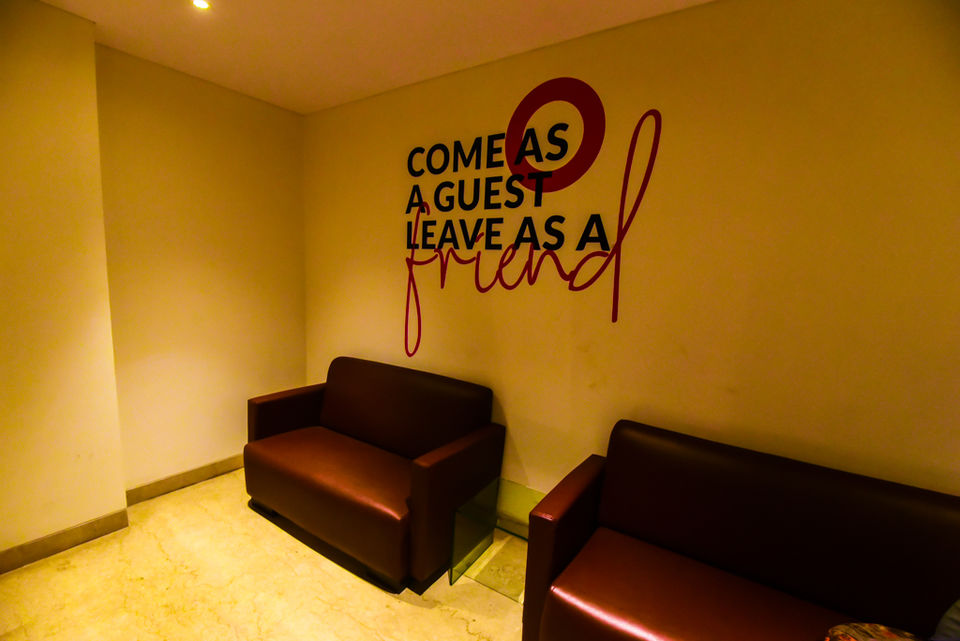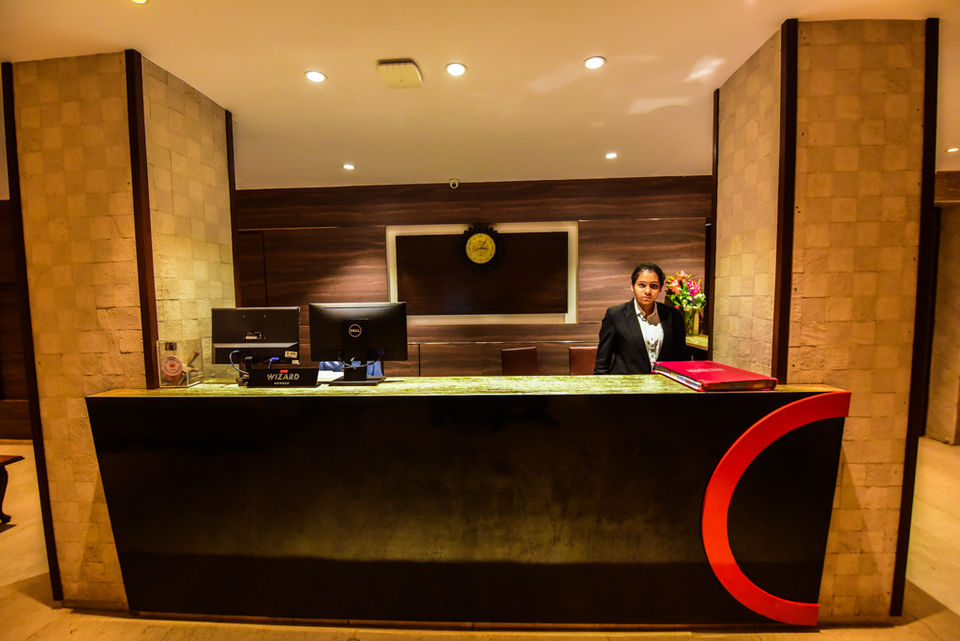 Talking about the rooms, well, I was really impressed by the two rooms that I stayed in phases. While the rooms had all the basic amenities that a standard OYO provides, what was really impressive, was the cleanliness and hygiene. The rooms in this property are also quite well lit, has ample amount of space for anyone to freely walk through, has a cozy corner for the work station and a sizeable washroom. I also found the room service to be quite prompt and efficient. The king-sized suite rooms (2 in number) are a treat for sure, with almost 2X Space in comparison to the standard rooms and a set of cozy & trendy furniture. Staying in one of these rooms was a fantastic experience.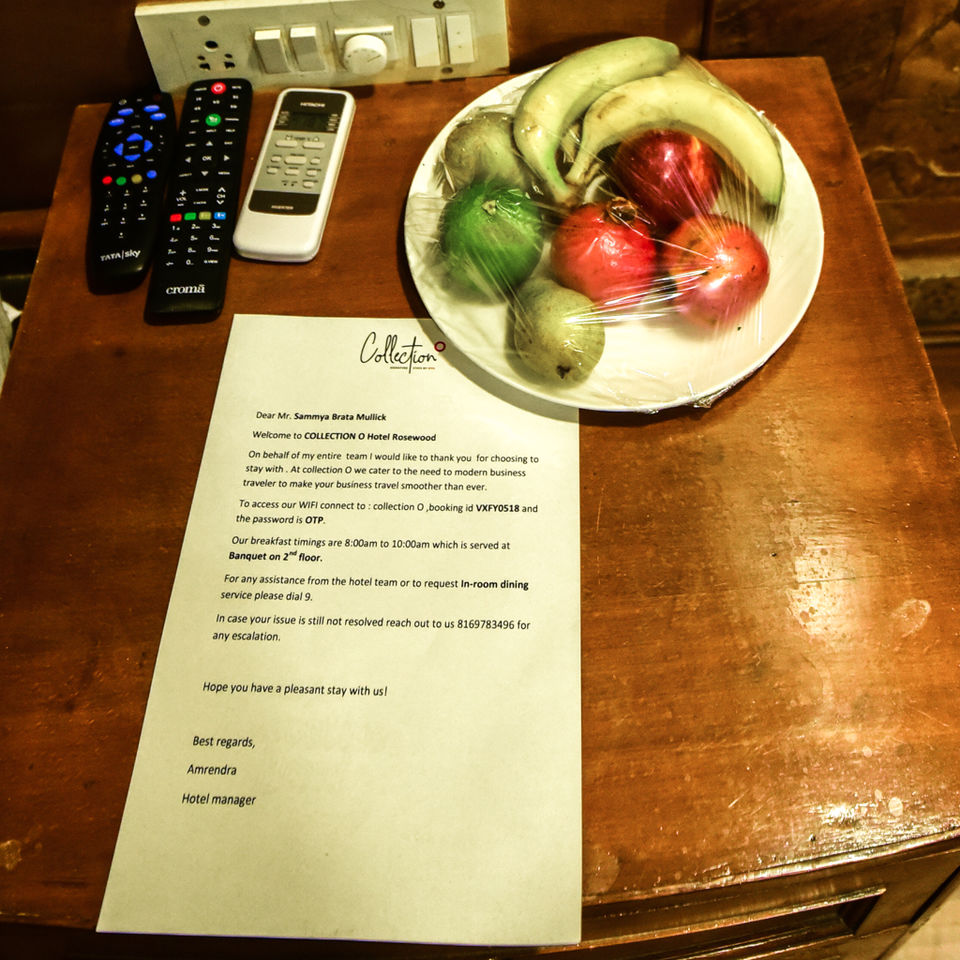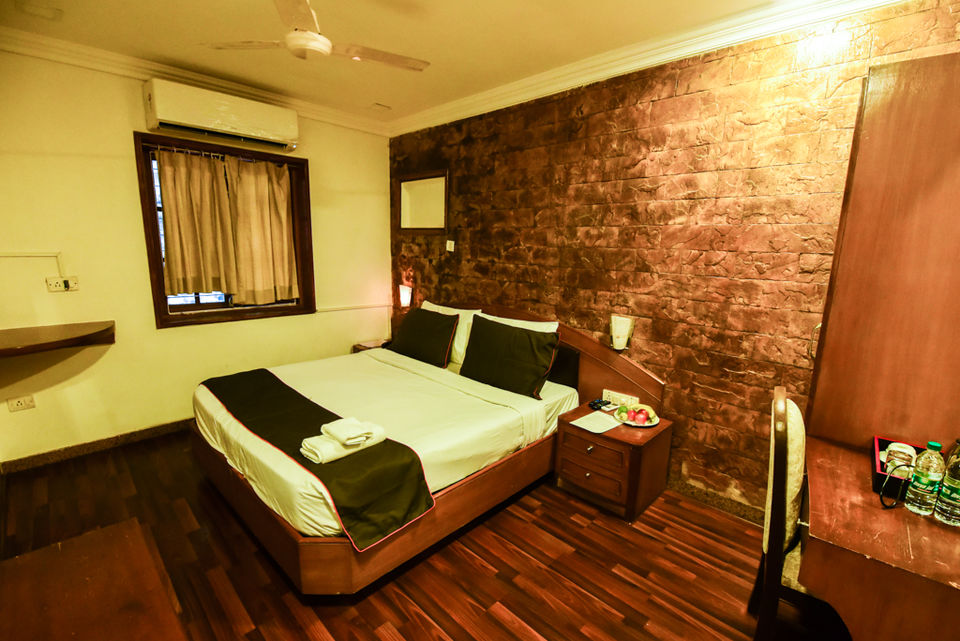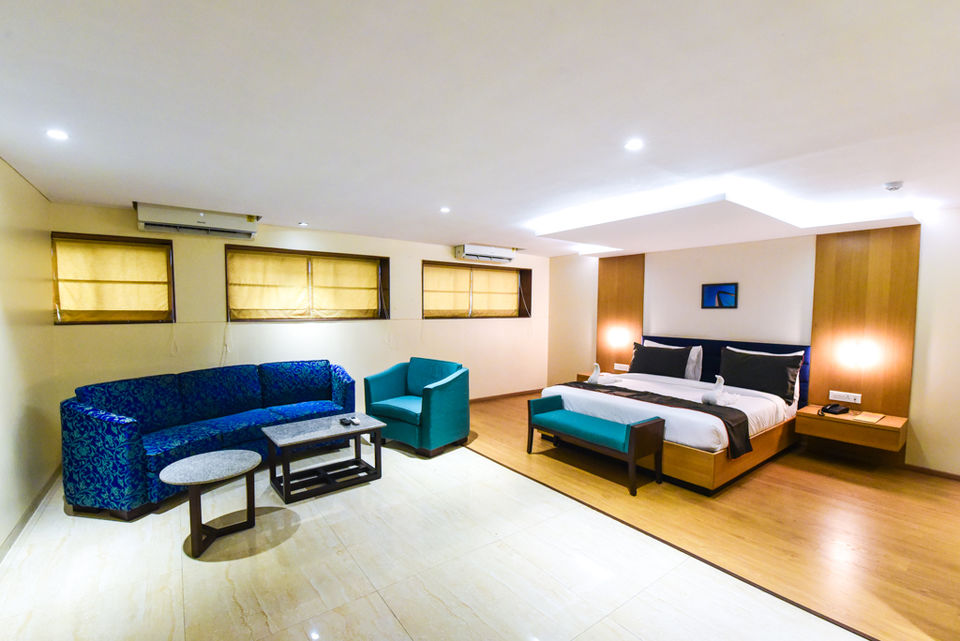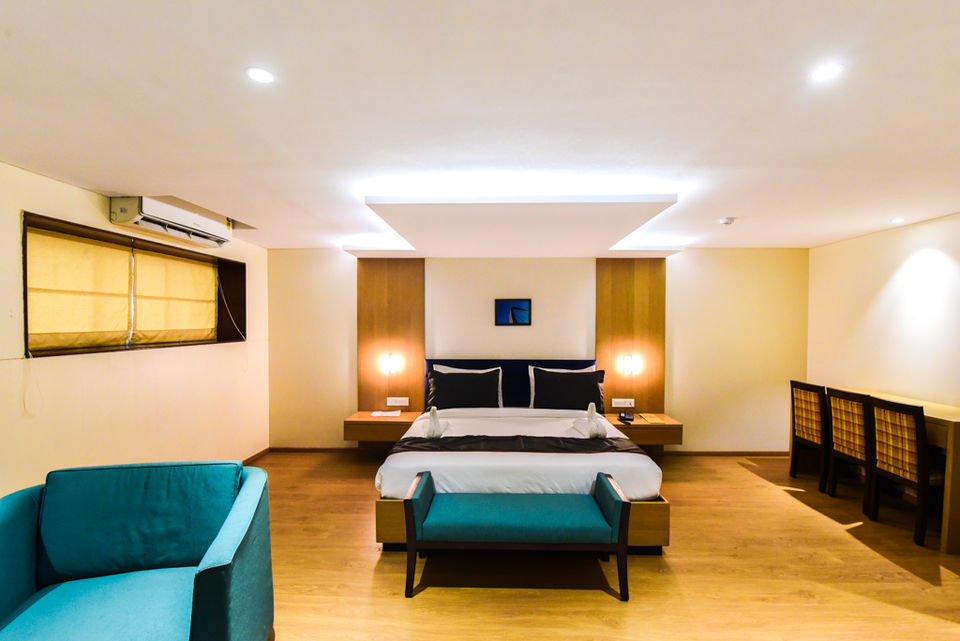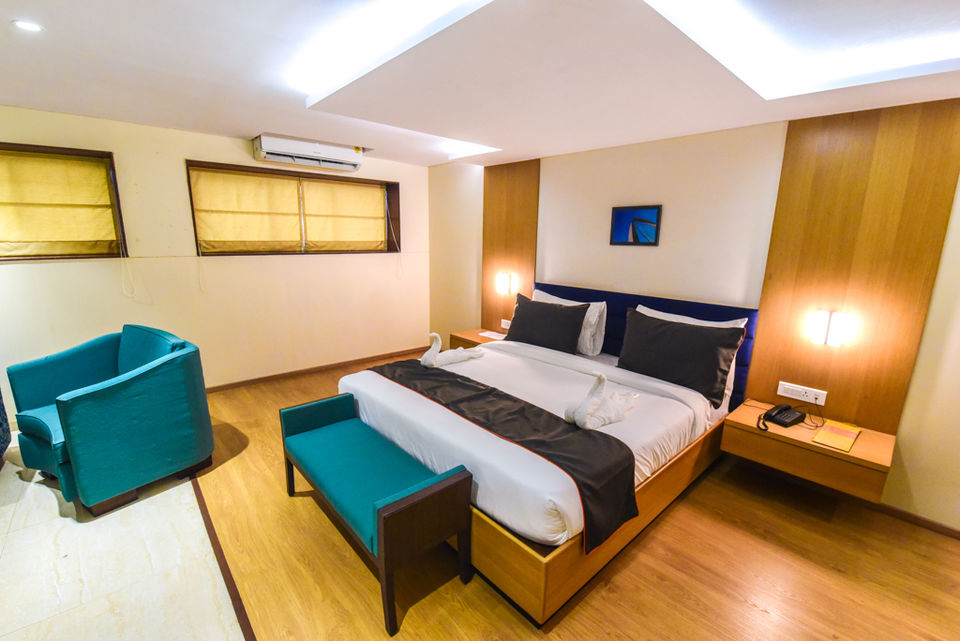 While the in house kitchen serves decent food, one quick recommendation for any traveler (especially Bengalis) choosing this property for their business/touristy trips would be Oh! Calcutta which is just adjacent to the property; the charm of succulent Bengali food on a rainy afternoon in Mumbai is nothing but a mouth-watering prospect. I would also like to mention that the Hotel provides a decent spread of breakfast which was quite an important parameter for me since I used to have an entire day of grueling shoot in-front of me. Also, since I talked about the excellent service, a special mention should be reserved for the laundry services offered by the hotel- they did an incredible job getting my clothes back in shape after being rinsed by a generous dose of rain and sea-water.
The hotel also offers space for conducting meetings, interviews and conferences at the Ground floor and can be accessed easily by the guests or business invitees. The meeting hall is spacious and has a capacity to host approximately 30 people. Though the hotel doesn't have a separate parking space, owing to its strategic location, the visitors never face any issue of parking.
Overall, OYO Collection 0 – Hotel Rosewood is a great place to stay and with a standard room rate of (approx.) INR 3,500/- only, I reckon it is going to be amongst the top picks for travellers who are looking for budget stay options in the heart of the city. Special thanks to the digital media team of OYO for this wonderful collaboration; you certainly made my stay a memorable one.