The narrow streets, crowd & chaotic traffic is not what old Chinsurah or Chuchura (as it's called now) in West Bengal was all about. Being the former Dutch colony i.e. between 1615 – 1825, this region was one of the most scenic towns in Bengal. As a testimony you could have a look at the Clock Tower & its classic white architecture will let you assume the town's past old-world grandeur.
However, what caught my attention whilst my tour to Chinsurah & Bandel is the Sussana Anna Maria's Tomb! This tomb has 2 popular local names, i.e. "Saat Shaheber Bibir Kobor", meaning "Grave of the Wife of Seven Europeans" & "Memshaber Kobor", meaning "Grave of the European Lady". And as the mind would love to travel far & beyond, it obviously reminded me of Ruskin Bond's Story, Susana's Seven Husband, a 5 page story that was made into a film by director, Vishal Bharadwaj named "Saat Khoon Maaf". I am sure we all have seen this movie, with Priyanka Chopra essaying the character of a Dutch widow, named Susana Ana Maria Johannes whose husbands went missing, as she started killing them one by one!
As I sat on the stairs of this memorial, I realized the Mausoleum of Sussana Anna Maria Yeats for locals is a daily site for evening chit-chats or curiosity haunts at times! But with my basic research on the way, the site had now appealed not just to my eyes, but imagination as well.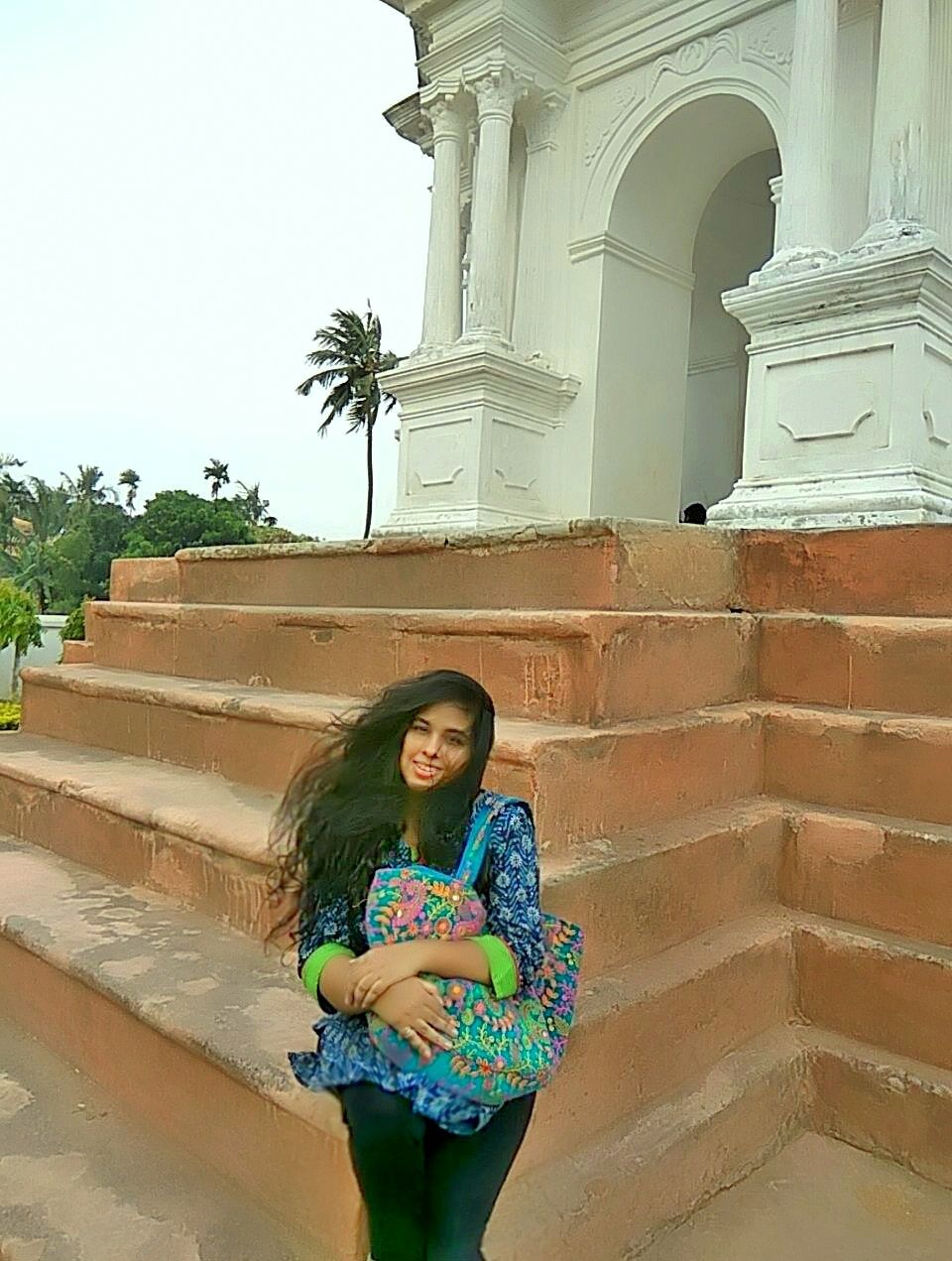 Okay, back to history & its facts! So who was Sussana Ana Maria Yeats , for whom this tomb was created?
Sussanna Anna Maria Verkerk as she was called initially, a Dutch Lady dating back to 18th century in Chinsurah was married to Pieter Brueys as her first husband, who was a popular merchant of his times & also one of the directors of the Dutch Administration. She had three children - two daughters named, Susanna Jacoba & Maria Anna de Brueys & a son named Louis Adrian de Brueys. Post the death of Pieter Brueys in 1783, Sussana married Thomas Yeats, who was a profound Englishman of Colonial Bengal & came to be known as Sussanna Anna Maria Yeats.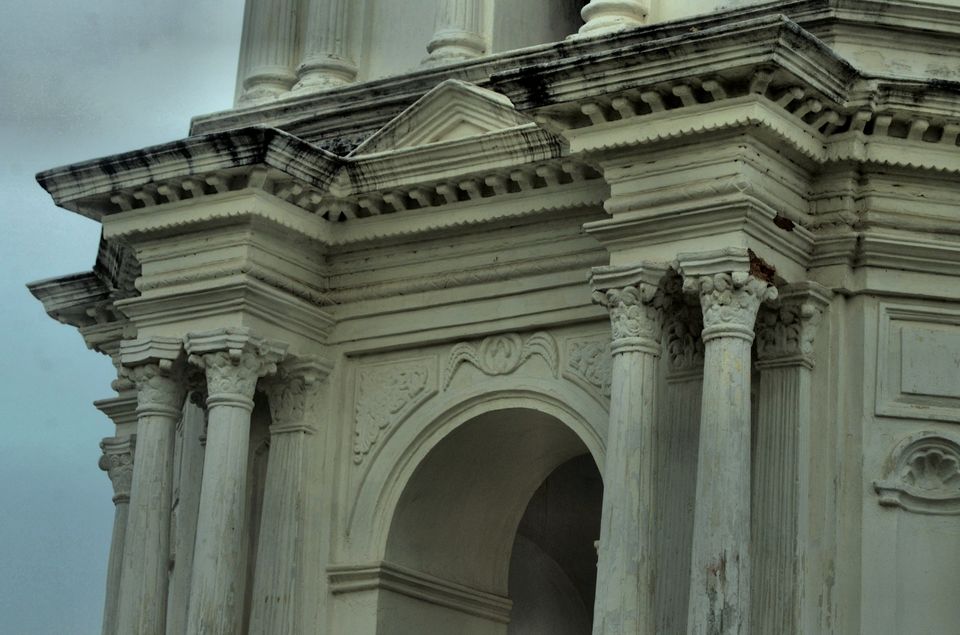 A look at the Mausoleum of Sussana Anna Maria Yeats, you will have a glimpse of a white stately structure standing tall but all alone, at the crossing of the G.T.Road & Chinsurah Station Road. Established back in 1809, this site has an octagonal structure which is reminiscent of the Indo-Dutch architecture. This mausoleum has two storeys with an arched entrance & a dome atop it. It seemed that the tomb had been renovated recently, as the white walls bore the tag of new paint. Inside the memorial, at the sanctum there were few local boys with their friend group, enjoying their evening chat.
Sussanna Anna Maria Yeats died in 1809 & had inherited all affluence from her two marriages. Records have it that this beautiful Dutch lady was also fond of horses. Very strange enough, even the movie depicted Priyanka Chopra as Susana Ana Maria Johannes having an affinity for horses. Historical records suggest that Susanna Anna Maria on whose name the tomb is created had only two husbands. Yet the local name for the site is "Grave of the Wife of Seven Europeans".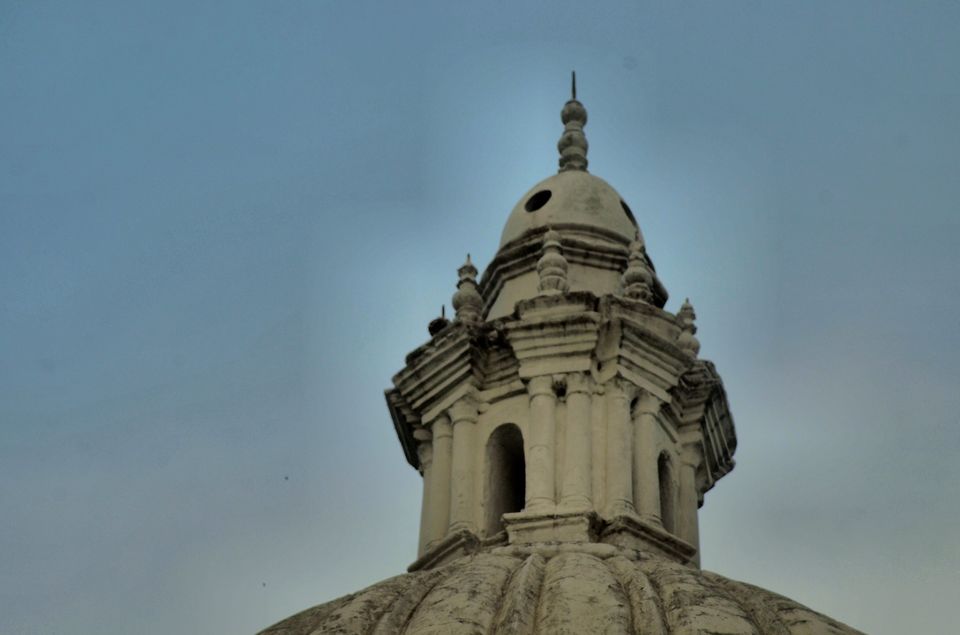 Now whether this is a hearsay or an imaginative projection based on the similarity of the names, adapted by the locals post the movie release, is tough to say. But what intrigues my mind is the usage of the words "Grave of the Wife of Seven Europeans" as the local name. As Chinsurah during the time of Sussana Ana Maria Yeats was a prominent hub of Dutch & Europeans. Bengalis in Chinsurah/Chuchura area would use the word "Shaheb" to denote an "Englishman", who were present in Bengal during 1615 – 1825, until 1947. This suggests that the local name could have existed way before the movie or even Ruskin Bond's story.
So is there a grain of truth that connects this ancient site & Ruskin Bond's story which also is the source of a major motion picture......Conjectures can be many!
Frequent Searches Leading To This Page:-
susanna anna maria tomb, chinsurah west bengal, tourist places in west bengal, tourist attractions in west bengal, west bengal tour package