As I put the cup down after taking my first sip of freshly brewed coffee, I could feel a small smile spread across my face. The culturist in me was falling in love with my backpacker self all over again; which happens quite rarely with me, to be honest. But something just felt right on that April evening. Maybe it was the first taste of coffee at Caffee Bar Finjak, which Tito said he prepared using the same coffee machine he once had on a yacht all those decades ago. Maybe it was the thrill of sitting on a piece of history, since the furniture here was originally used by the luxury hotel Esplanade in early 1920's. Or maybe I was genuinely excited at the prospect of spending 2 days in a city whose local culture and history has stayed under the radar for a really long time. To be honest, any backpacker who has spent a few days walking through the cobbled streets in the Old Town and experienced the vibrant evenings here will not be surprised why Zagreb was chosen as the most exciting European destination to visit in 2017 by travel magazines!!
1. Gather Around, One and All – The Coffee Culture of Zagreb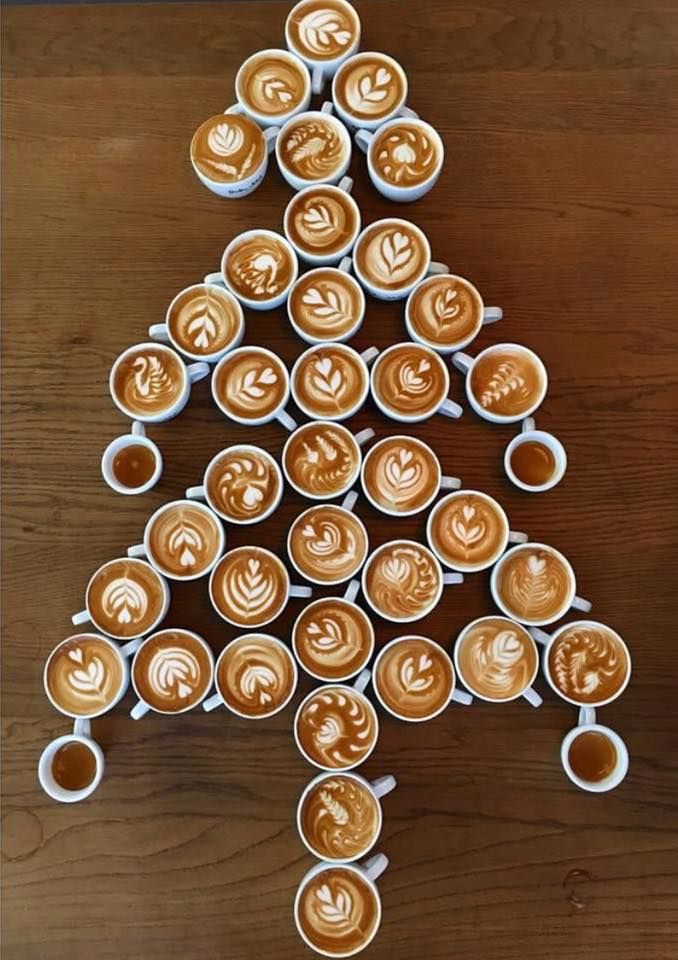 A trip to Zagreb takes you into the heart of a society where coffee is not simply a drink – it is how everything gets done here!! Walk into the quaint local cafes in Zagreb and you will witness age old coffee traditions at work. From the mesmerizing aroma and elaborate brewing process of Turkish coffee, which many locals still brew in special pots called džezva, offering a strong reminiscence of the Ottoman influence, to the Italian Espressos and the elegant grandeur of Vienna style, there is so much than meets the eye at Zagreb.
Personal Recommendation:
1. Caffe Bar Finjak - Located on Vlaška ul. 78, this café is probably the most popular one on social media – and for good reasons. Beautiful antiques make up the chic interiors of this place, coupled with delectable teas on the menu. If I may say so, this café is in the same league as Sketch in London or The Grounds of Alexandria in Sydney.
Located at Varshavska ul. 11, don't get fooled by its location. Tucked away in a small alley, this place serves arguably the best speciality coffee in Zagreb!! They roast their own beans and it's no wonder why this place is preferred by a majority of locals.
2. Pleasing your heart by pleasing your taste buds – The Culinary Delights of Zagreb
Being a food buff, I have always favored travel destinations which promise exciting and delightful local food culture. From German-influenced dishes offering strong flavors into the Austro-Hungarian history of Zagreb to paprika-infused Hungarian delicacies, the wide array of flavors and dishes are a jackpot for the taste buds of all travelers to the city. Add to it a walk across one of the many open air Farmer's Markets and you get to see the complete picture of food culture of Zagreb, an experience not to be found anywhere else.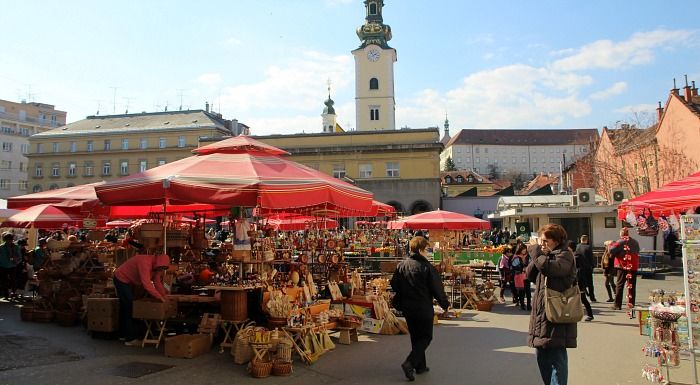 The fragrance of freshest of vegetables, fruits, herbs, fishes and meat coupled with the trademark banter, barter and chatter typical to Zagreb's local culture offers a profound insight into the foundations upon which the delicious flavors in the city revolve. You will never run out of quality options in the city to engage with a wide array of palette-pleasing local delicacies like štrukli, purica s mlincima, Grenadir Marša, Kajzeršmarn and ujušak, which are bound to keep your stomach satisfied and your heart cheerful. Oh and how could a trip to Zagreb be complete without its savory wines!! If you love your taste buds as much as I do then trip to Zagreb should be an absolute no-brainer.
Personal Recommendations:
Serving the most delicious Croatian inspired dishes made from locally sourced ingredients, you should definitely try the marinated anchovy with caramelized red onion and dill served here. Although a little heavy on the pockets, but it is totally worth it!!
You might end up waiting for a while before your order is served here, but once you take the first bite of your portion you will realize what took it so long. One of the best mid-priced dining options in the city, this place is excellent value for money, without compromising on the dining experience. Do try the pulled pork sandwich and ribs here to truly appreciate the flavors of this place.
Located close to main city square, this is the most visited and best farmer's market in Zagreb. An early morning stroll here is definitely recommended to appreciate the rich produce of the region.
3. A Walk Through History – Magnificent Architecture of Zagreb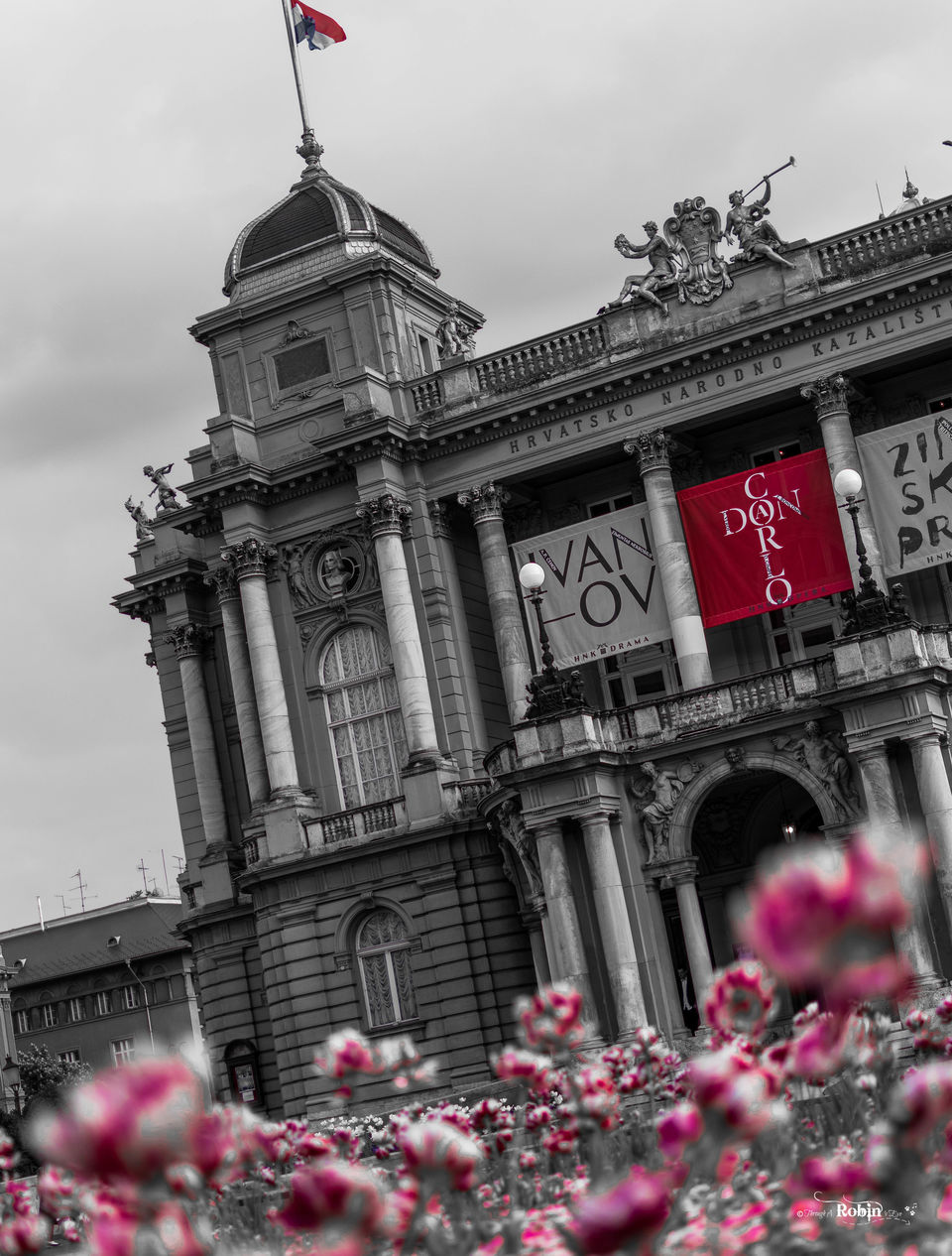 Incidentally the best canvas to appreciate this colorful history is spread across the capacities and chiseled into the architecture of a city, a canvas which Zagreb exhibits in vivid colors and extraordinary magnificence along its street. With a history as complicated and action packed as no other city in Europe, Zagreb is called "the city of museums" for valid reasons. Zagreb gives you an unparalleled thrill of walking across the pages of history, where every corner is dotted with architecture which is a blend of multiple royalties and cultures that have exerted their influence on the city across centuries.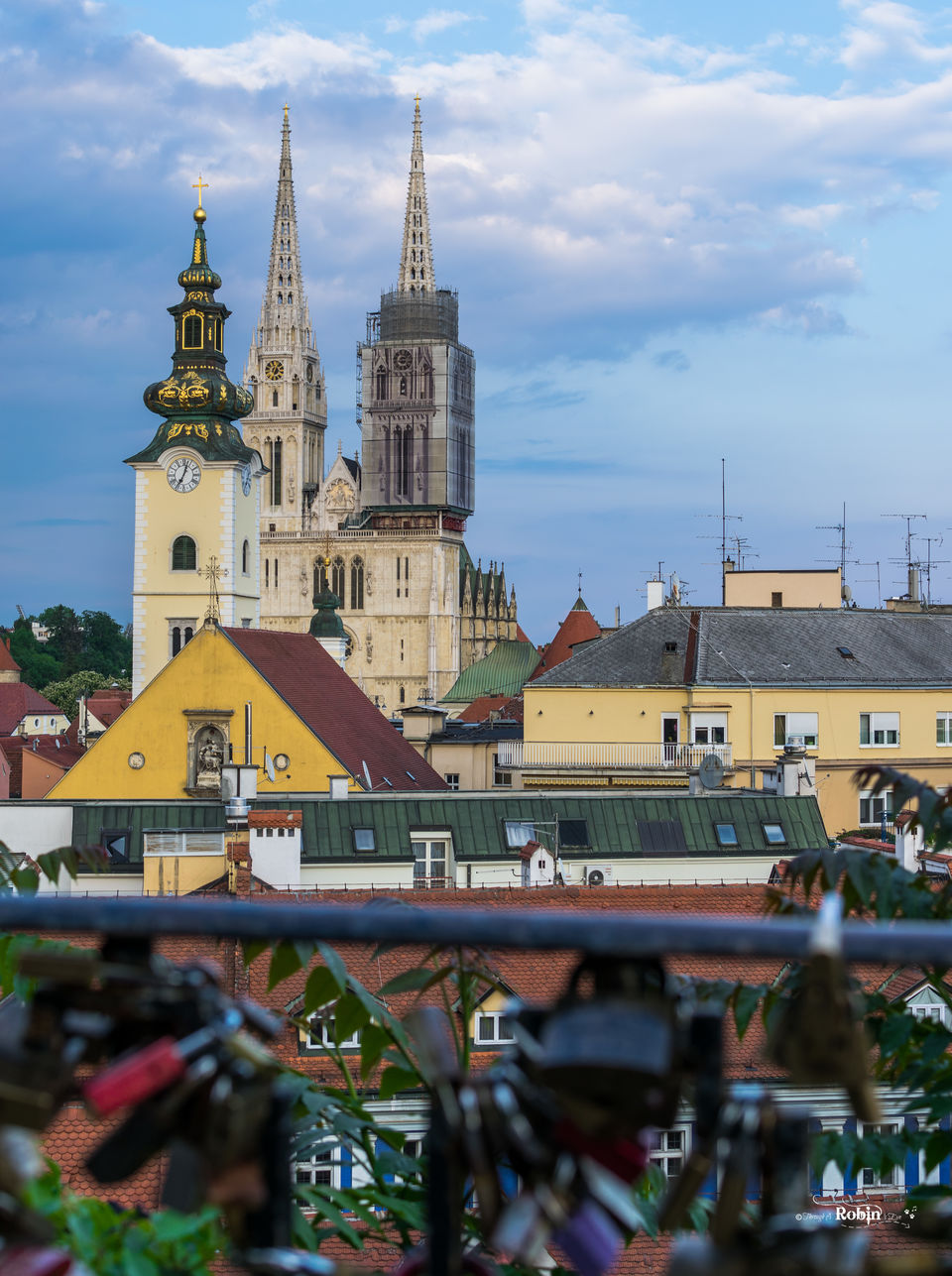 From the popular architecture of Croatian National Theater sporting the paint job in vogue during Austro-Hungarian Empire's era and St. Mark's church to the unmistakable Viennese influenced elaborate facades in Lower Town, the city is laid out as an open-air museum with architecture marvels on exhibit at every corner. Whether you are a casual traveler or a connoisseur of history, the subtle details in every building across the city is bound to keep you enthralled at every step. Have you seen the intricate patterns on the curving façade of Kallina House at the corner of Masarykova and Gundulićeva, the best example of Art Nouveau in Zagreb, yet? You definitely should!
Personal Recommendations:
You cannot miss the twin towers of this beautiful cathedral, although be prepared to run into a lot of people as this place remains really crowded. The sense of inner peace watching the intricate artwork in its interior is unmatched.
I bet you noticed the photograph at the top of this article, didn't you? The building is equally difficult to ignore in Zagreb, given its trademark multi-colored tile roof!!
4. Music to the soul – The Vibrant Culture and Nightlife of Zagreb
Not many cities come close to the eclectic culture which is as diverse and colorful as Zagreb's. I found it really difficult not to stand back and absorb the exciting art and cultural pulse of this beautiful city, which is unlike any other European city.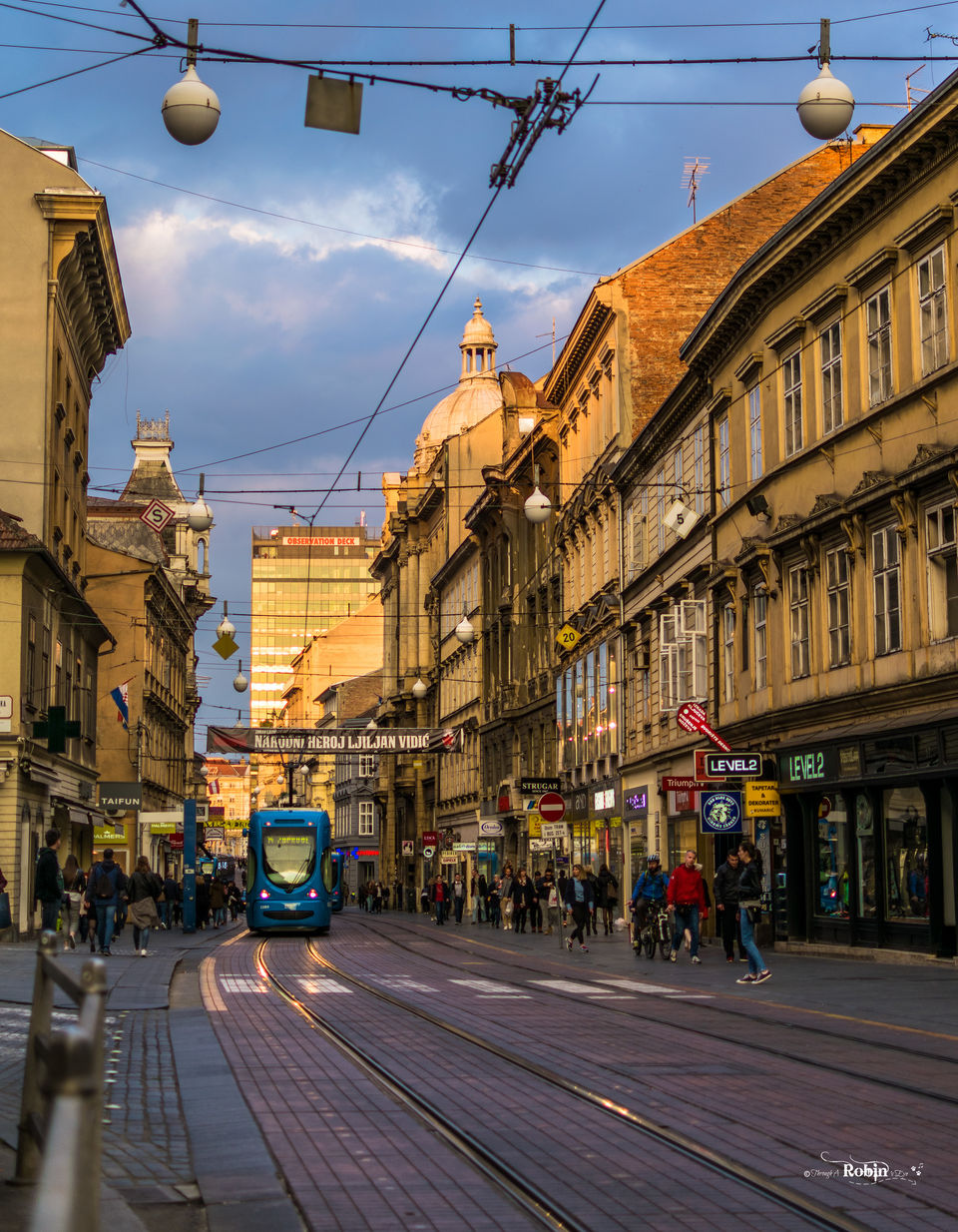 Experiencing a ride across the city in its trademark blue tram, waking up early morning on Saturdays to witnessing one-of-its-kind social custom of špica - watching the city turn into a stage for fashion enthusiasts, glamourites and aspiring trend setters, it is almost impossible not to fall in love with Zagreb's cultural landscape. The two nights I spent walking along the beautiful street of Tkalčićeva and sharing rakija with cheerful and amazing locals were probably the best times I have spent in any pub crawl in any European city – considering the value for money, of course!! Unfortunately I was too early last year to witness an array of events which happens across the city during summers. I still cannot get over the disappointment of having missed an opportunity to experience festivities of C'est, the oldest street festival in Croatia with open air concerts, workshops and performances filling the downtown, and Strossmartre, a major cultural event in Upper town marked by multi-genre music concerts, puppet theaters and other fun activities. But as they say, there will probably be a next time!!
Personal Recommendations:
1. Vinoteka Bornstein: My personal favorite for tasting the best wines around the region. You will have the company of an extremely knowledgeable staff who knows their wines very well.
2. Alcatraz Pub Crawl: Guaranteed fun and memories for a lifetime - these guys organize arguably one of the best pub crawls in the city. It is very easy on pocket, really cool staff and you are guaranteed to find lots of fun people to party with. You would want to spend another night in the city after a pub crawl with these guys!!
---------------------------------------------------------
When to go
Zagreb is a vibrant city throughout the year. However it is during the summer months of June to August that this city is at its most beautiful - and crowded too!! Target the shoulder season months of April-May or September-October to beat the crowds and experience the best this city has to offer.
Getting there
Zagreb is very well connected with the rest of Europe and other countries around the world.
By air : No direct flights are available from India to Zagreb. However there are lots of connected flight options available.
By bus: One of the most budget travel option available if you are planning to cover Zagreb as a part of your European circuit. Regular buses operate between Zagreb and all major cities in neighboring European countries. Check out Flixbus and Eurolines for ticket information.
Getting Around
Most of Zagreb is small enough to be covered on foot. You can opt out for local trams operating through the city which offer you an affordable option to travel across the city. You can check out the map for public trams here.
Avoid taking taxis as they are a little more expensive.
Accomodation:
Zagreb has a large variety of stay options catering to all your luxury needs. From amazing backpacking hostels to luxury hotels, the city has everything for your requirements.
For all the accommodation options, check here.
---------------------------------------------------------------------------------------------------------
As I scrolled to the bottom of list of best European cities for 2017, sitting at my desk in Bangalore, it brought a pleasant smile on my face. It was a reflection of the innate satisfaction and pleasure Zagreb had offered me when I first walked along its street, the strong connection that the city made with me and so many friends I made and left behind with a promise to pay them a visit again. Unlike any major European city, Zagreb feels like a city small enough to be wrapped in an embrace but with a heart big enough to accommodate everyone, irrespective of the kind of traveler you may be. It is only in 2017 that travel magazines declared Zagreb as Best in Europe – Zagreb had already made its mark as my favorite a long time ago. Who says love cannot happen at first sight?
-----------------------------------------------------------------------------------------------------------