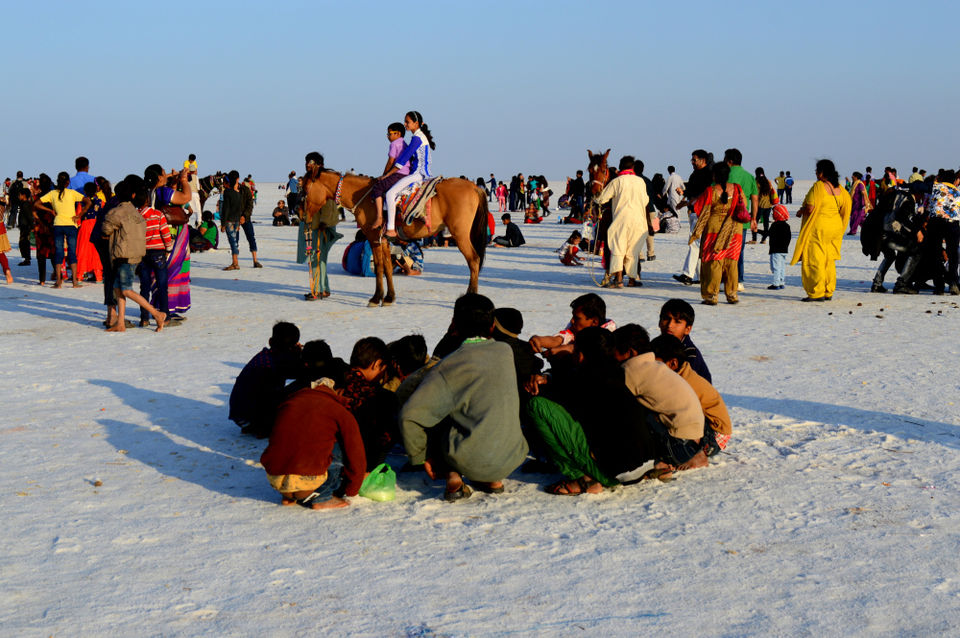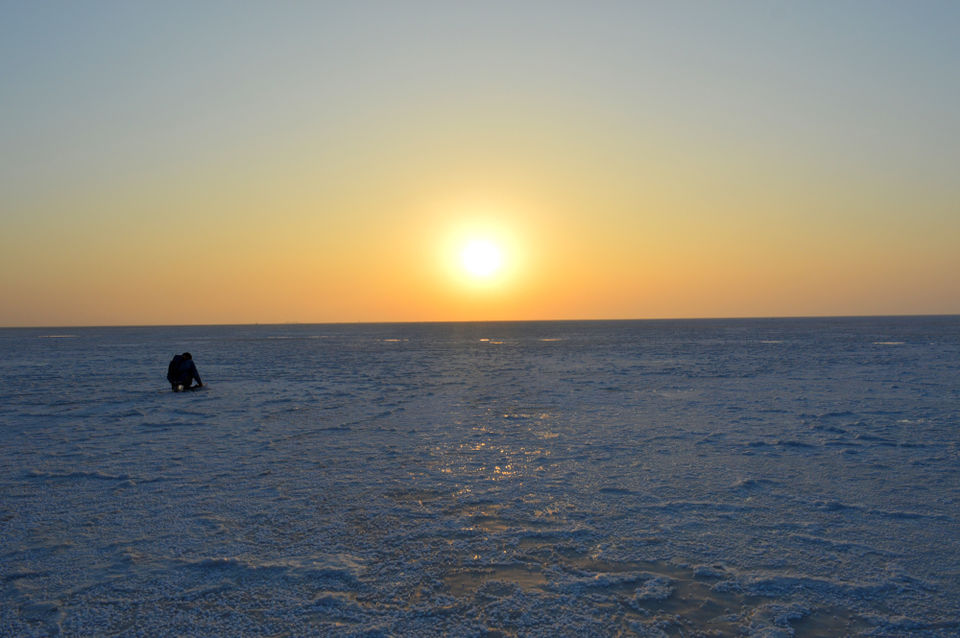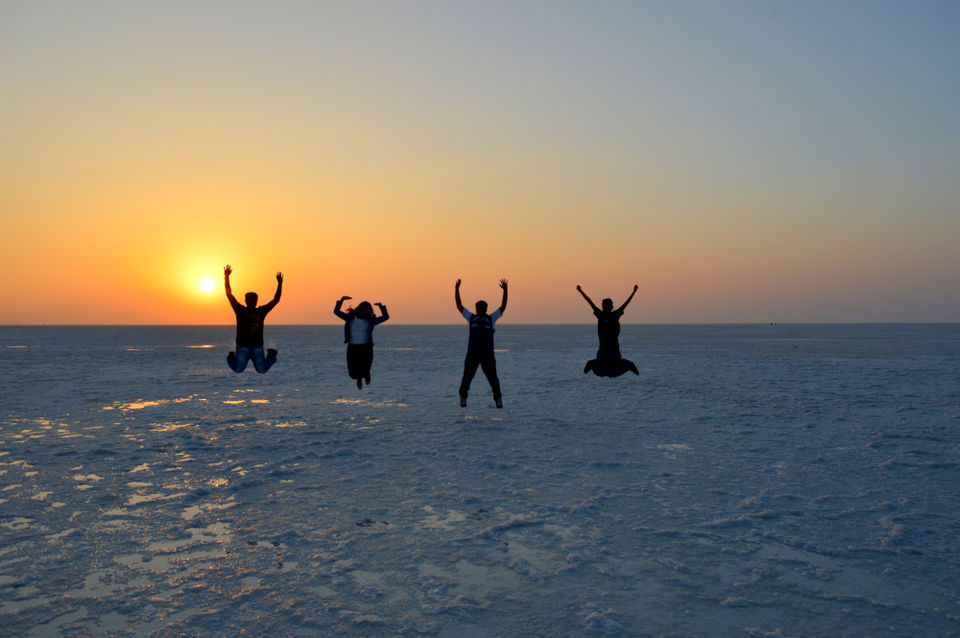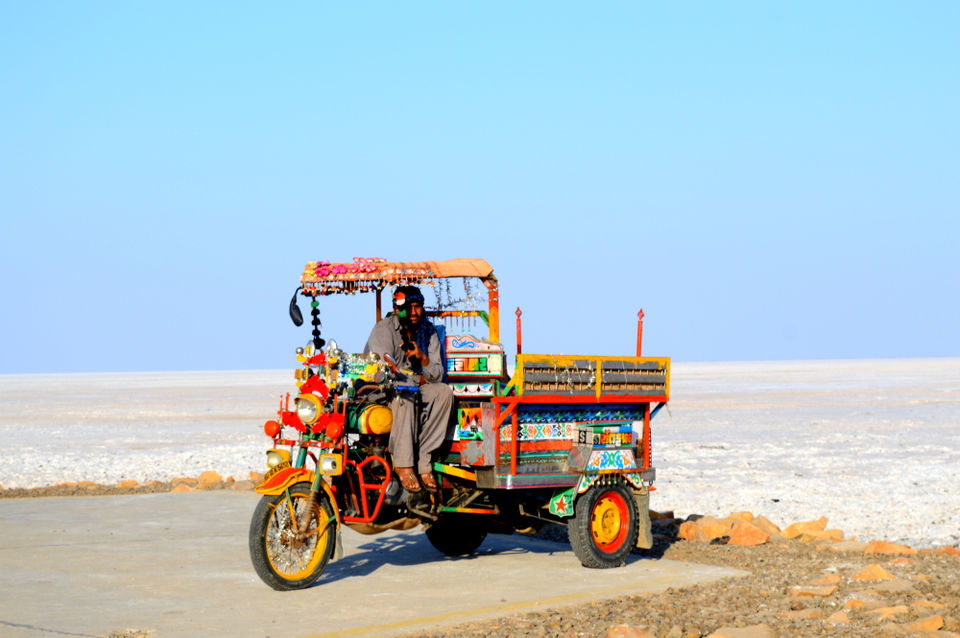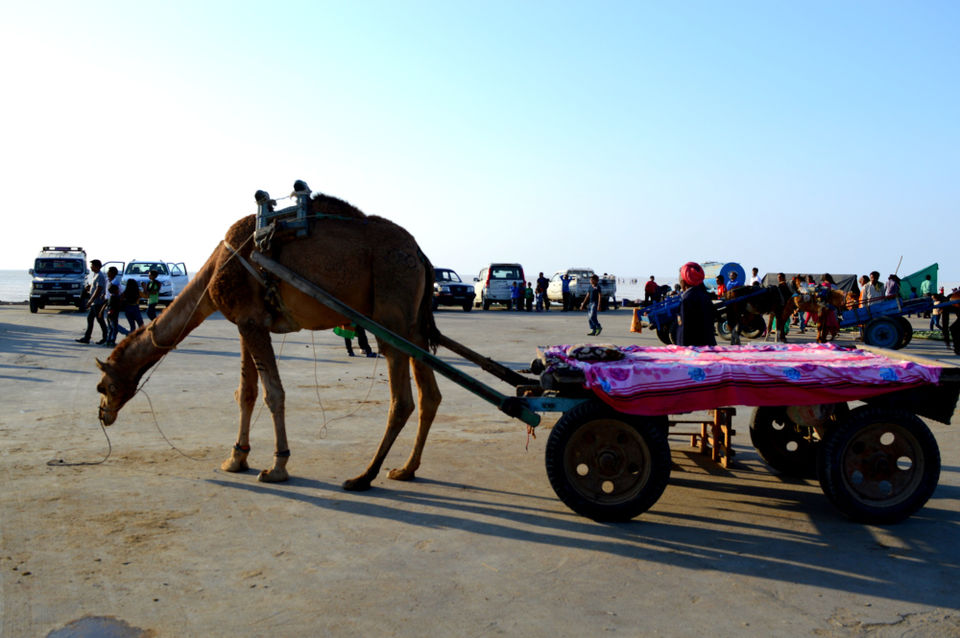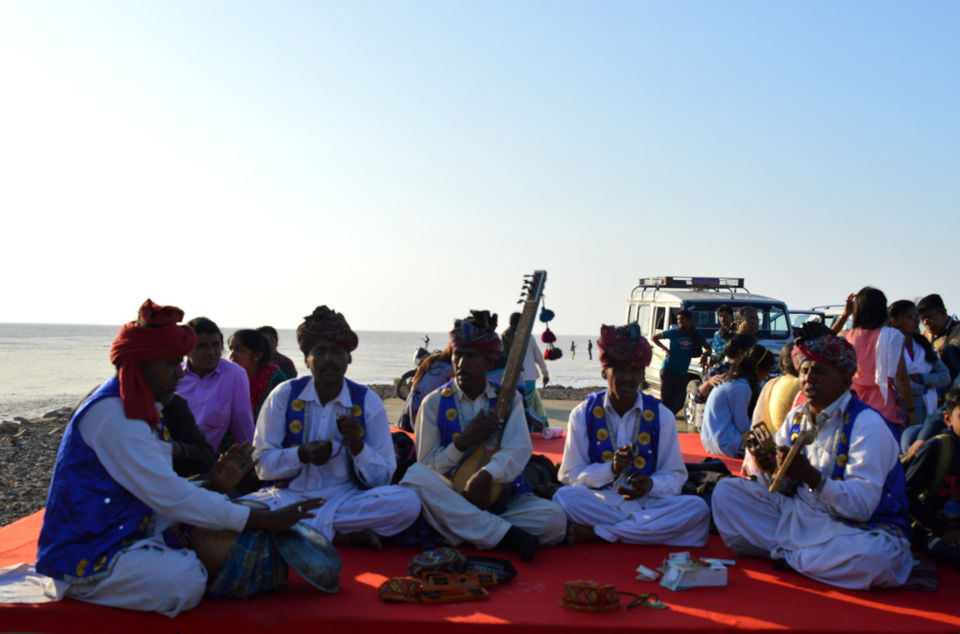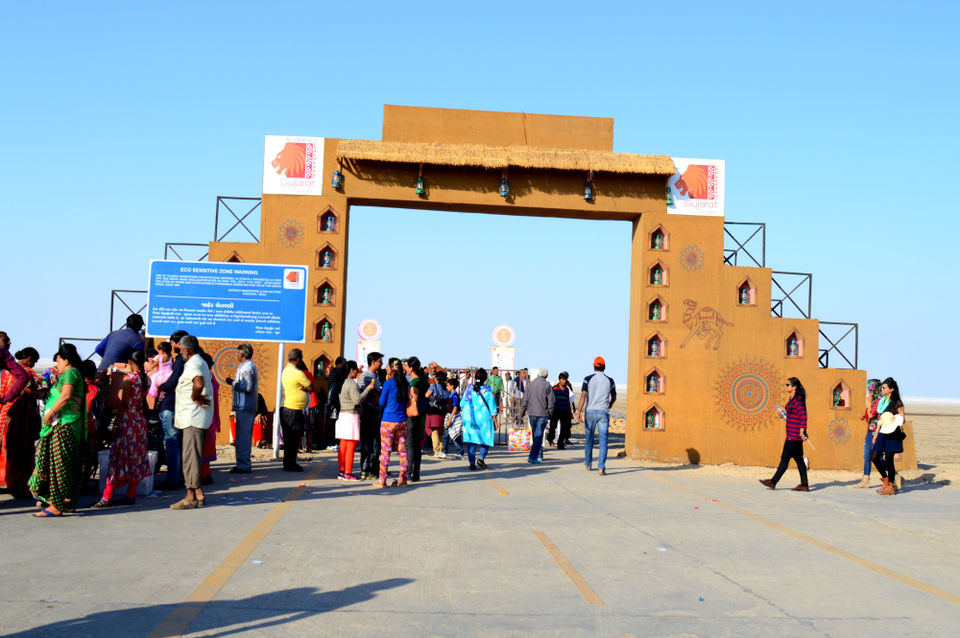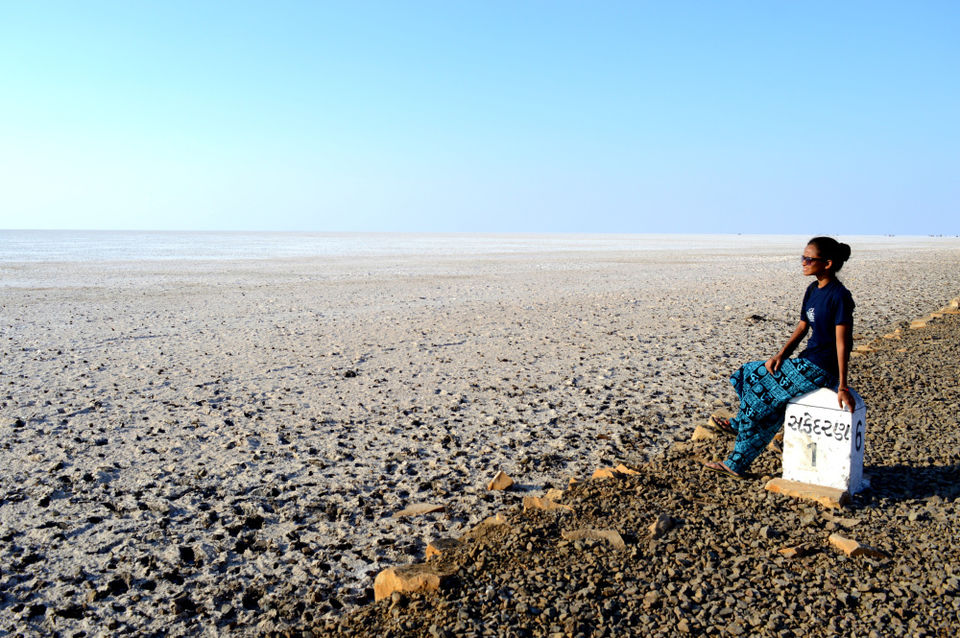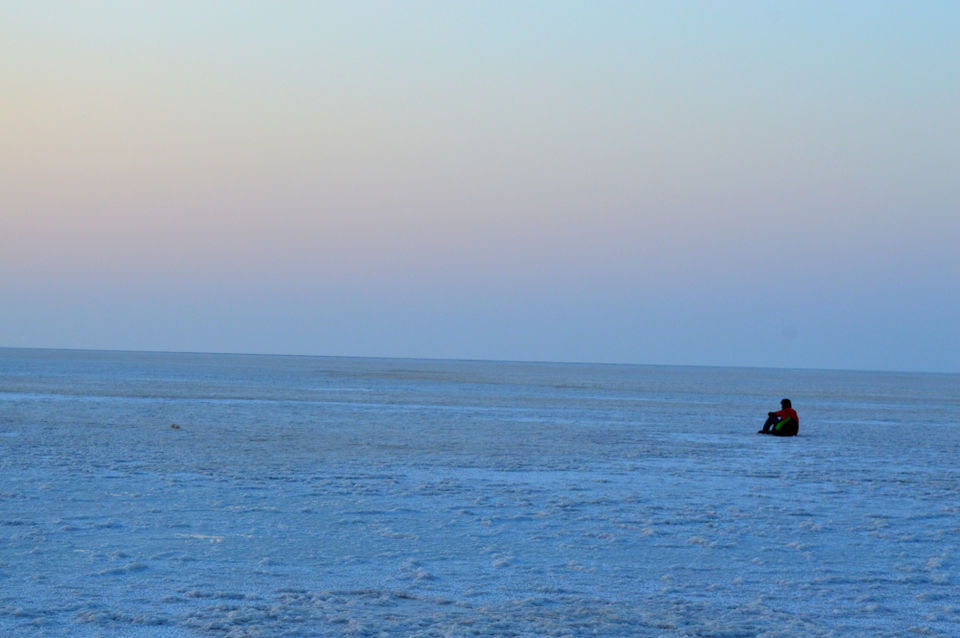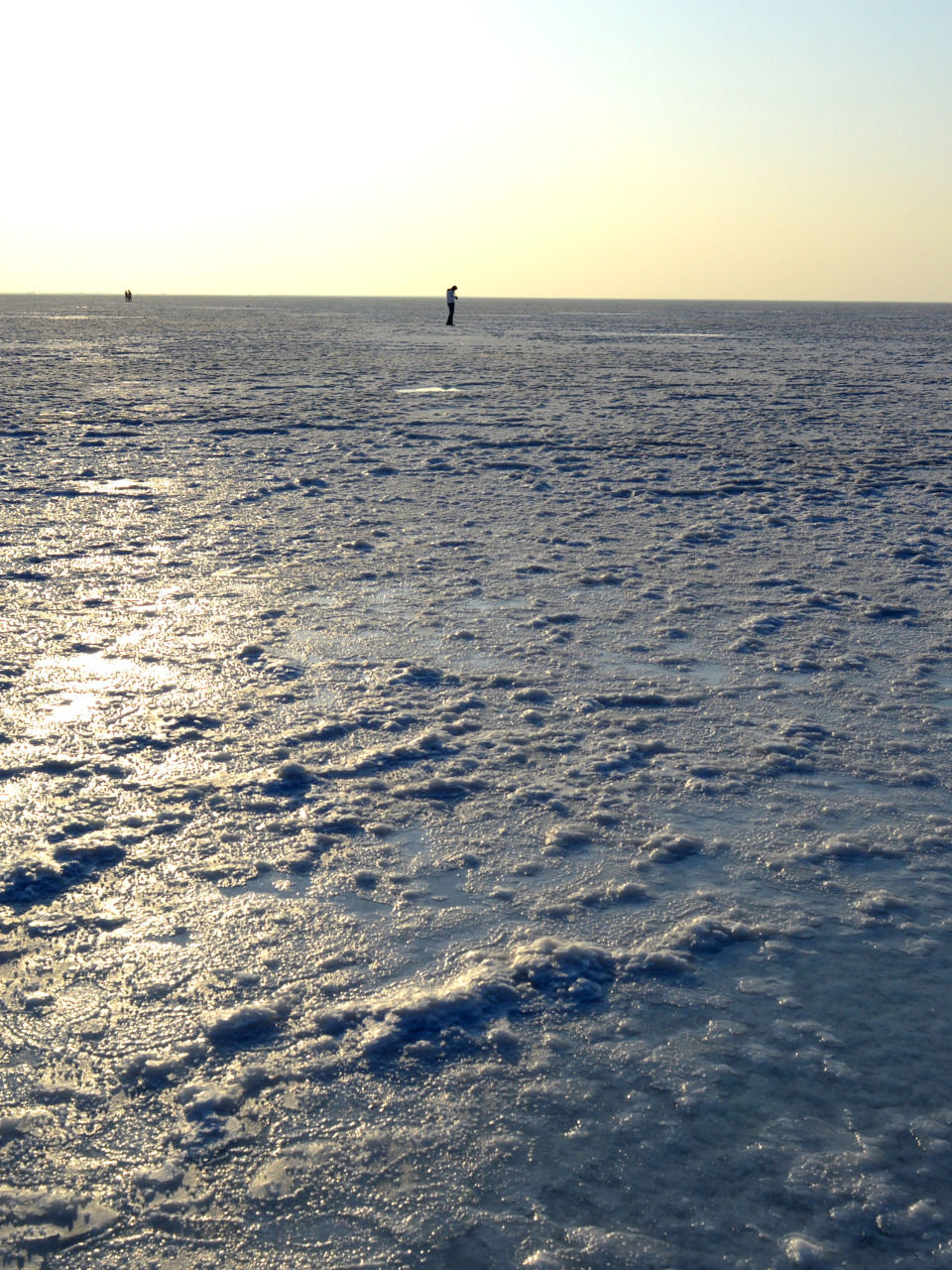 Some places, no matter how amazing pictures you manage to click, can never be captured through lense, the beauty of such places can be enriched only when you see it yourself.
The White Desert of Kutch is one of such surreal places. You must have seen the most amazing pictures, heard the best stories, but nothing ever would get you close to seeing it yourself. The full moon experience at the desert is a lifetime experience. Soon after the sunset, the color of the sand and the sky looked exactly the same and there was no horizon. As far as I saw it was white and only white.
The "Khusboo Gujarat Ki" ads of Amitabh Bachchan always fascinated me. You must have heard Mr Bachchan saying "Kutch nahi dekha to kuch nahi dekha" (If you have not seen kutch, then you nave not seen anything)
Rann of Kutch is a large area of salt marshes located in mostly in Gujarat (primarily the Kutch district), India and the southern tip of Sindh, Pakistan. It is divided into two main parts; Great Rann of Kutch and Little Rann of Kutch. The Great Rann of Kutch is a seasonal salt marsh located in the Thar Desert and is reputed to be the largest salt desert in the world. Little desert of Kutch is a salt marsh located near the Great Rann of Kutch. (Wiki)
During my 3-day trip to Kutch, I spent one evening at the Dhordo Rann. While I preferred to stay at Bhuj to keep my budget minimal and traveled to the Rann Utsav with a Local tour Operator, whose ad my travel mate spotted in the Local newspaper a day earlier, when I was not pretty sure whether to go to Ekal ka Rann or the Dhorado Rann. The deal offered by the tour operator was a handsome one for Rs 550/ per person only inclusive of the Border charges. It was the best deal for us as it was Full Moon night.
1) Black Hill, known as Kala Dungar
2) India Bridge
3) Lunch at the Toran Resort
4) Rann Utsav at Dhorado (reach around 4 pm and spent the entire evening)
While we were asked to come back at 6:30 pm, we made sure we got the full moon view. We came back by 7:45-8:00 pm and had to face other angry waiting travelers in the bus but it was all worth it. Sometimes its okay to make people wait, but only if you have to get the full moon view at the White Sand desert
You can opt to walk as far as you can at the desert or try these horse rides or camel rides
We spotted this very popular transport medium used in Kutch known as Chakda in local language. This was only available for clicking pictures.
Soon after the Sunset, the you see different shades at the Rann. The sky when we reached was white, then slowly as it is time for the sunset starts turning yellow, then orange, then red, blue and at the end again white.
wish I got a better picture of the Full moon, but this is only what I got from my lens (18mm-55mm)
All pictures are taken from Nikon D3200.
Visited Rann Utsav on January 23-25th January 2016.
This trip was originally published on Curious Traveler.