I have seen pictures of Zaya Nurai Island Resort online before and it instantly went to the top of my bucket list! The pampering began the minute you arrive to the island's welcome center which Is located conveniently on Abu Dhabi's Saadiyat Island. The space is beautifully decorated with fun swings and even a Veuve Clicqout themed Champagne bar. Once you've had time to sip on a refreshing glass, a small boat whisks you away on a 10 minute ride to paradise. Complementary shuttles are provided by the resort which operate every hour. When we arrived on the secluded island in the middle of the Arabian Gulf I couldn't believe my eyes. It felt as if I'd been transported to a magical island that only existed in pages of those travel magazines you see in airports. In reality, I had arrived at Zaya Nurai Island a boutique private island resort that is the perfect escape from reality while still being right in the heart of Abu Dhabi.
Originating from the Arabic word "Nur" which stands for light, Zaya Nurai exudes a bright vibrant vibe that gives off an infectious gleeful energy. The island is surrounded by the azure colors of the gulf that give a true feeling of serenity. Once we arrived, we were greeted by private attendants who gave us a thorough tour of the island. I was so delighted to find that the island was filled with lush greenery, stylish decor and swaying palm trees. After the tour we were taken to our villa and immediately noticed two cute bicycles off to the side. I had the most fun cruising around the island from one end to the other and it made for a really special memory of my time at Zaya Nurai!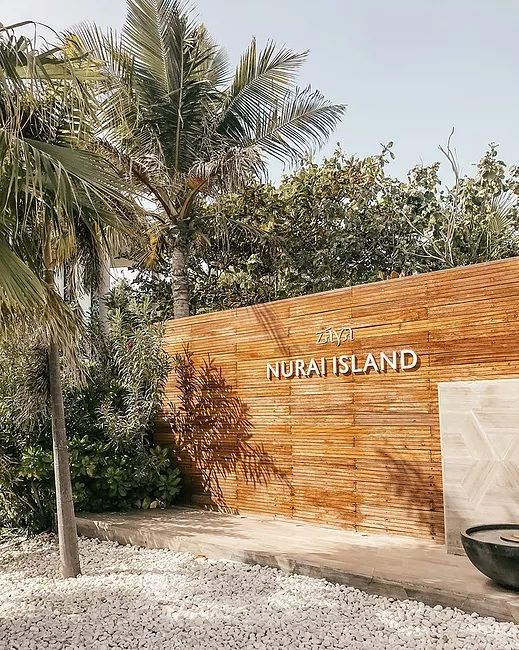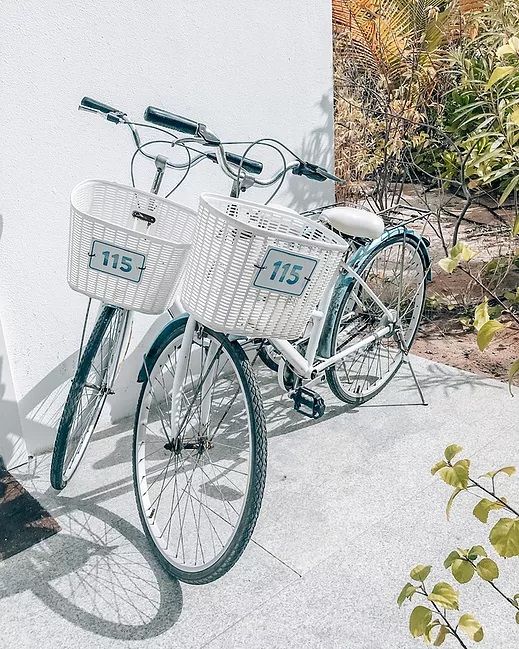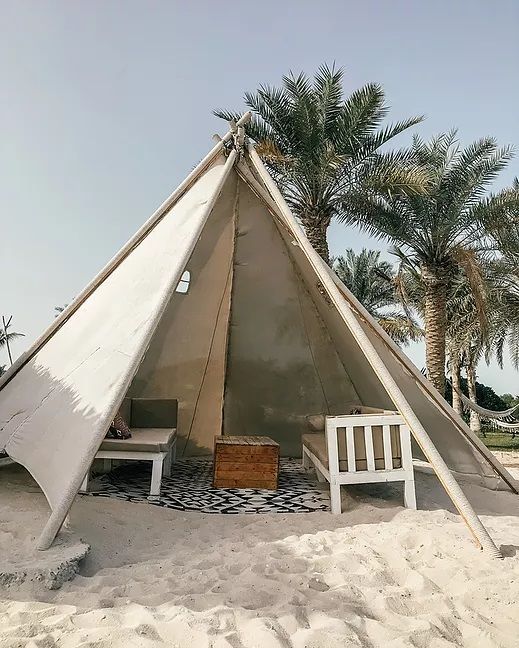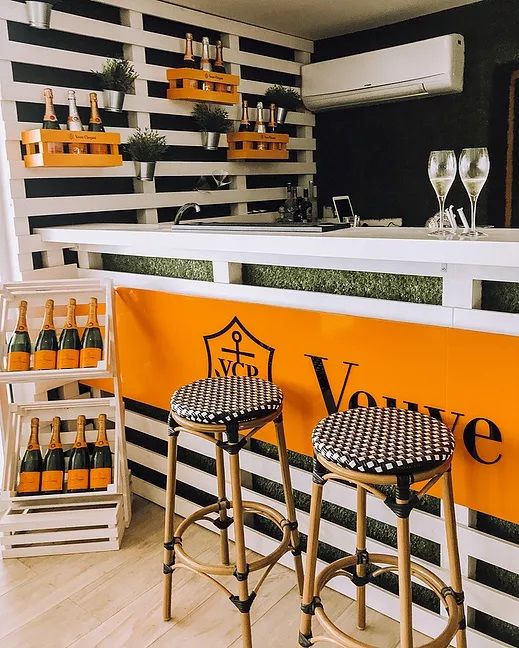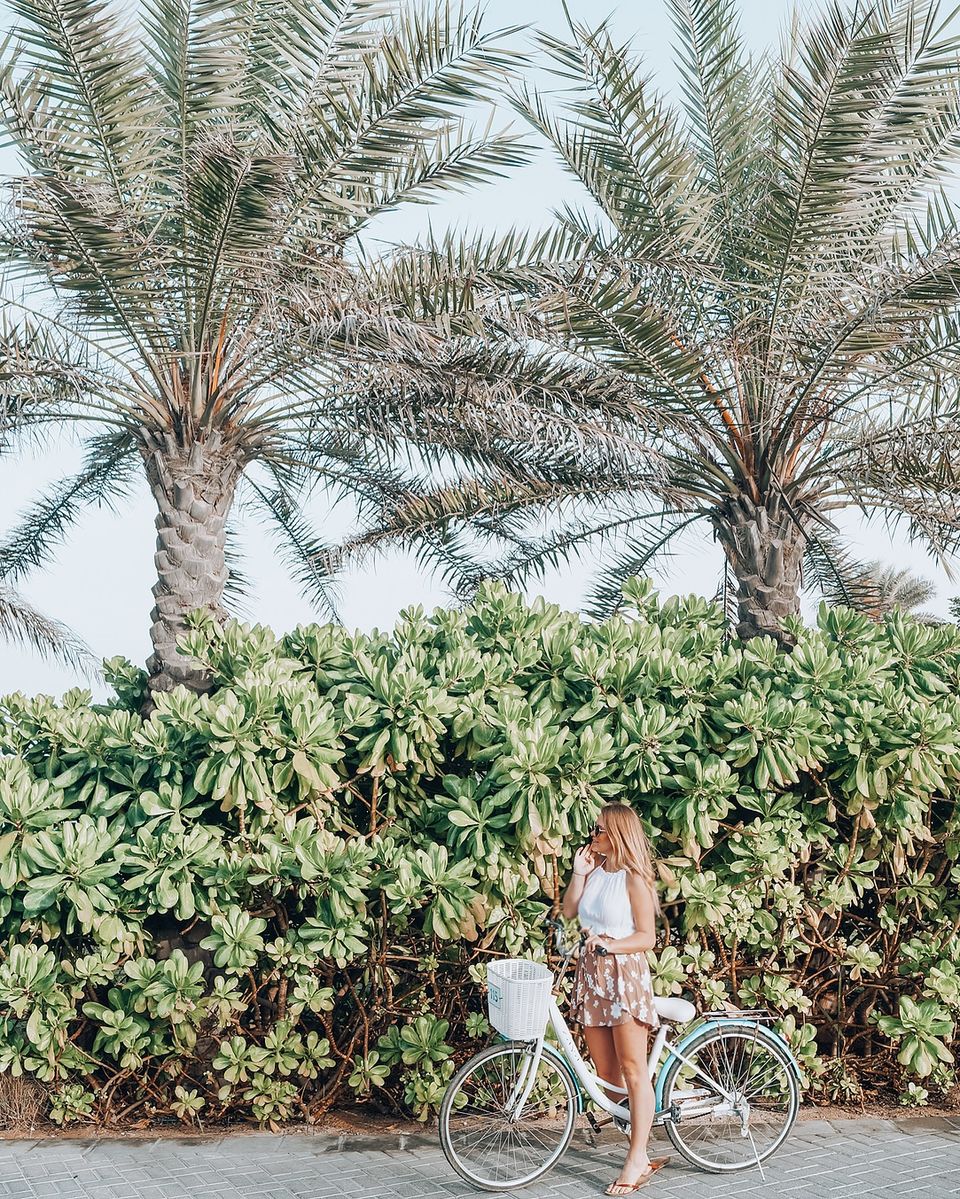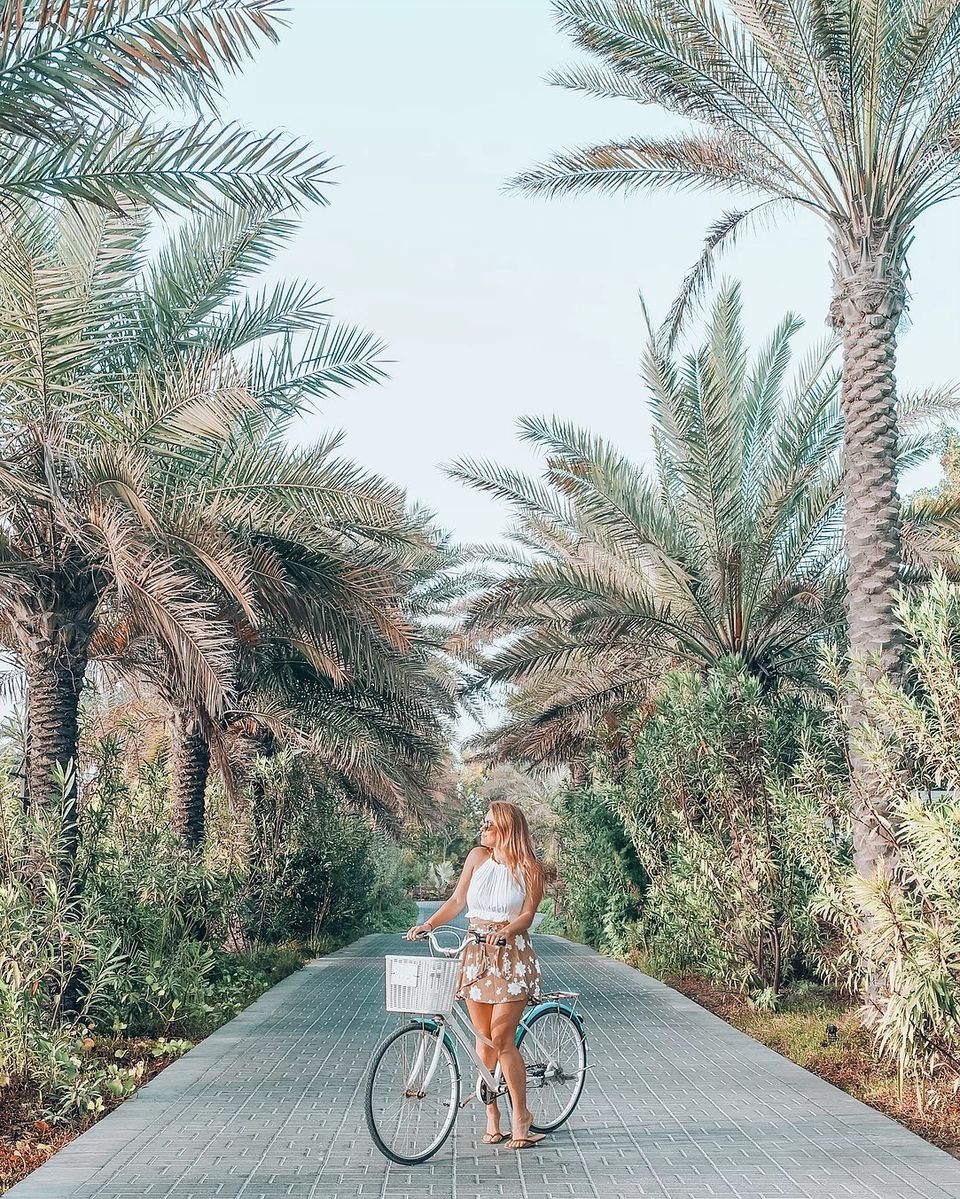 Dining and Activities:
Zaya Nurai not only has pristine beaches and luxurious rooms, it is also is adventure packed and has a variety of world class restaurants. Five restaurants to be exact including a Mexican, Seafood and a gourmet International Restaurant. There are also various bars/lounges throughout the island that have the tastiest cocktails and yummy snacks to pair with them. The Smokin Pineapple was definitely a favorite of mine! I mean what is not to love? The area is surrounded by beach huts, oversized plush seating and a pineapple shaped pizza oven. Yes, you read that correctly, a pineapple shaped pizza oven! I was in love with their margarita pizza which used only the freshest ingredients including some heavenly buffalo mozzarella. It is the ideal place to unwind with a tropical beverage or invite a group of friends for an ultimate beach experience. The beach near the Smokin Pineapple is filled with hammocks and swings that are suspended over the clear blue water. The ultimate grown up playground!
​
I ate dinner at Zaya Nurai's seafood restaurant, Hooked. Being in the middle of the Arabian Gulf, my taste buds were craving the freshest catch of the day and I was so pleased with my decision! Hooked had an enticing menu that included sashimi, grilled octopus and a plethora of local favorites. Mouthwatering food, views to die for and tropical weather left me wanting to come back for more one day.
​
I only stayed on the island for one night and I wish I would have stayed longer as there is so much to do and see while there. Zaya Nurai has thought of everything a person could dream of when planning a holiday. Activities include yoga/pilates, tennis, cooking classes and they even have an adorable out door cinema that plays movies once the sun goes down. I loved this unique feature! I also love to play in the water and next time I visit will be partaking in the fly boarding or perhaps the kite surfing ;-)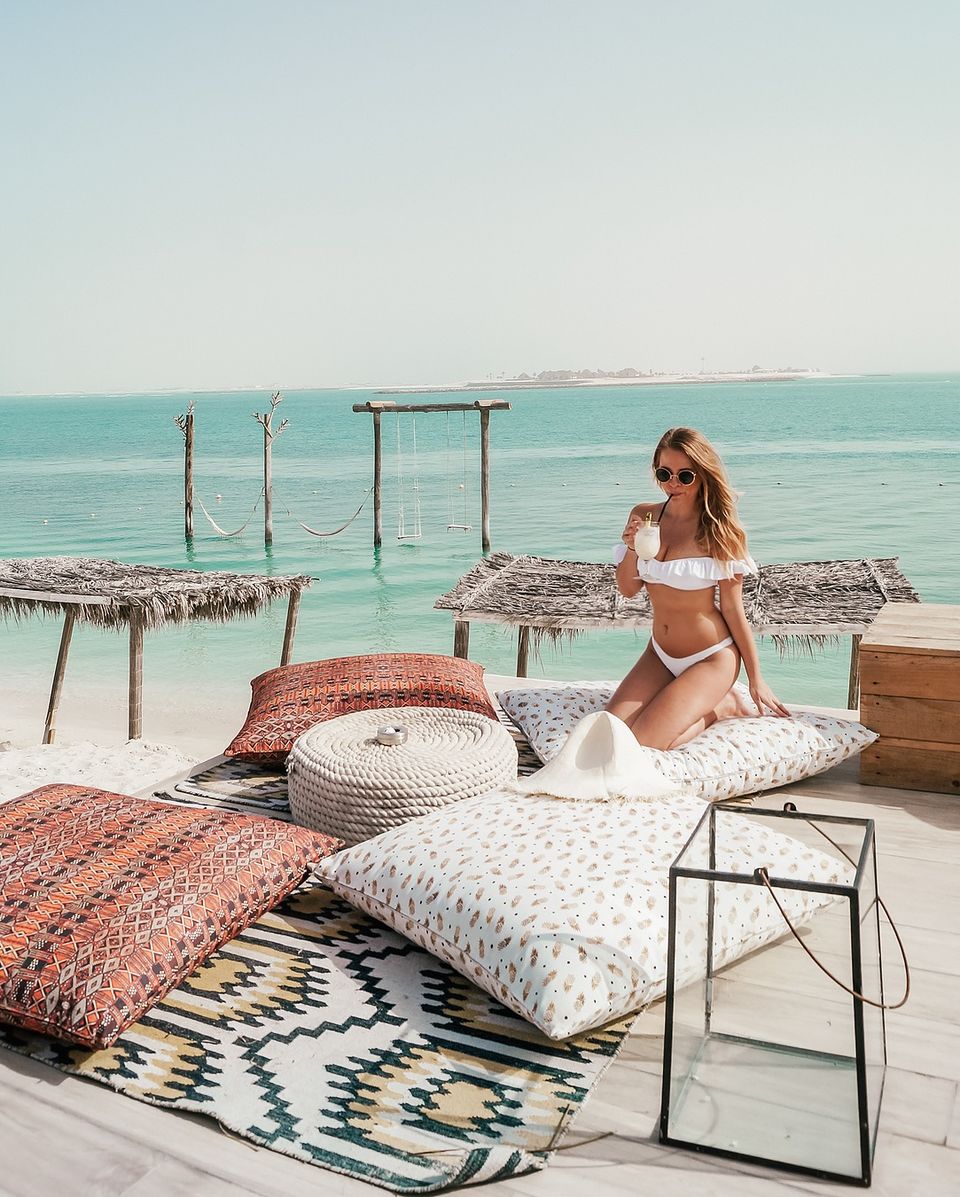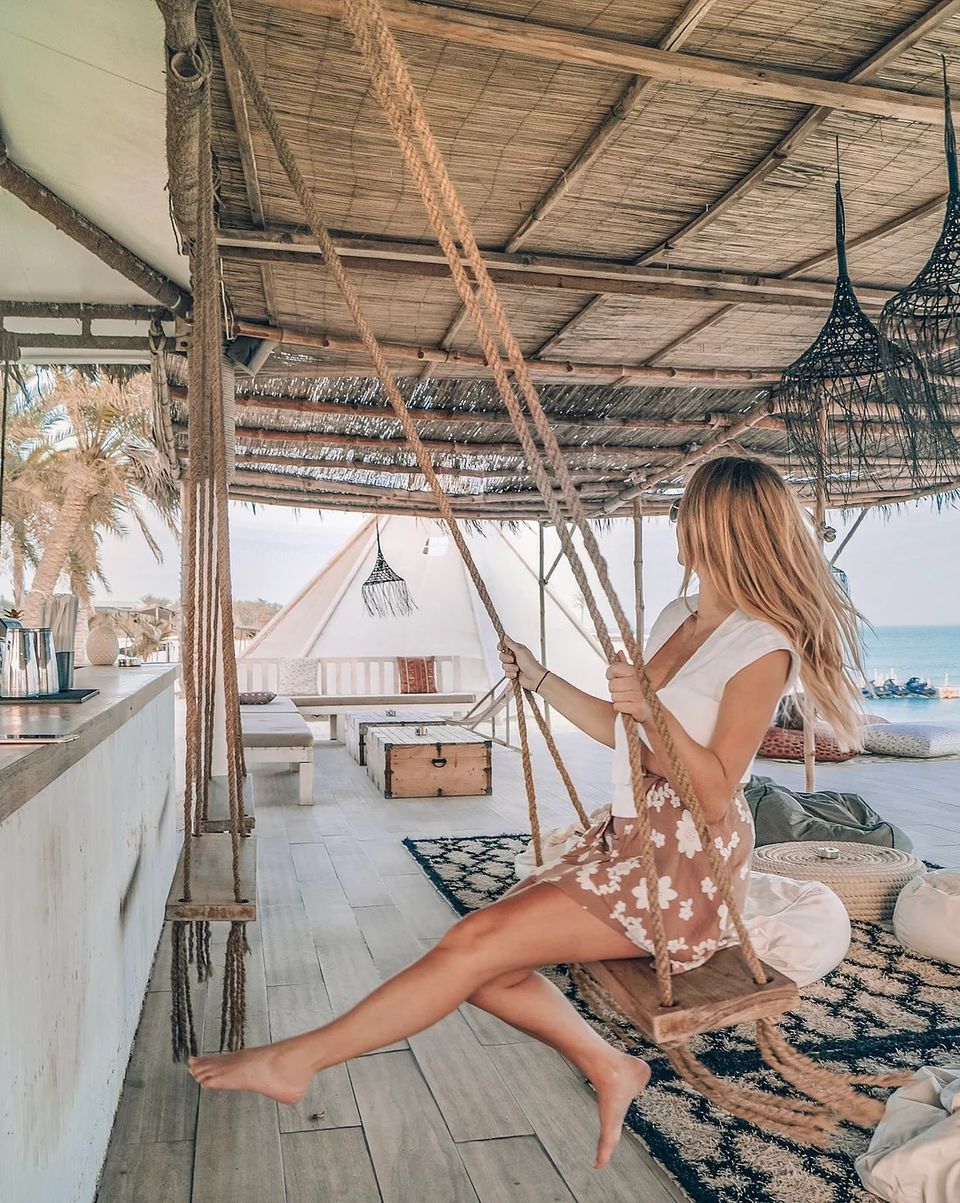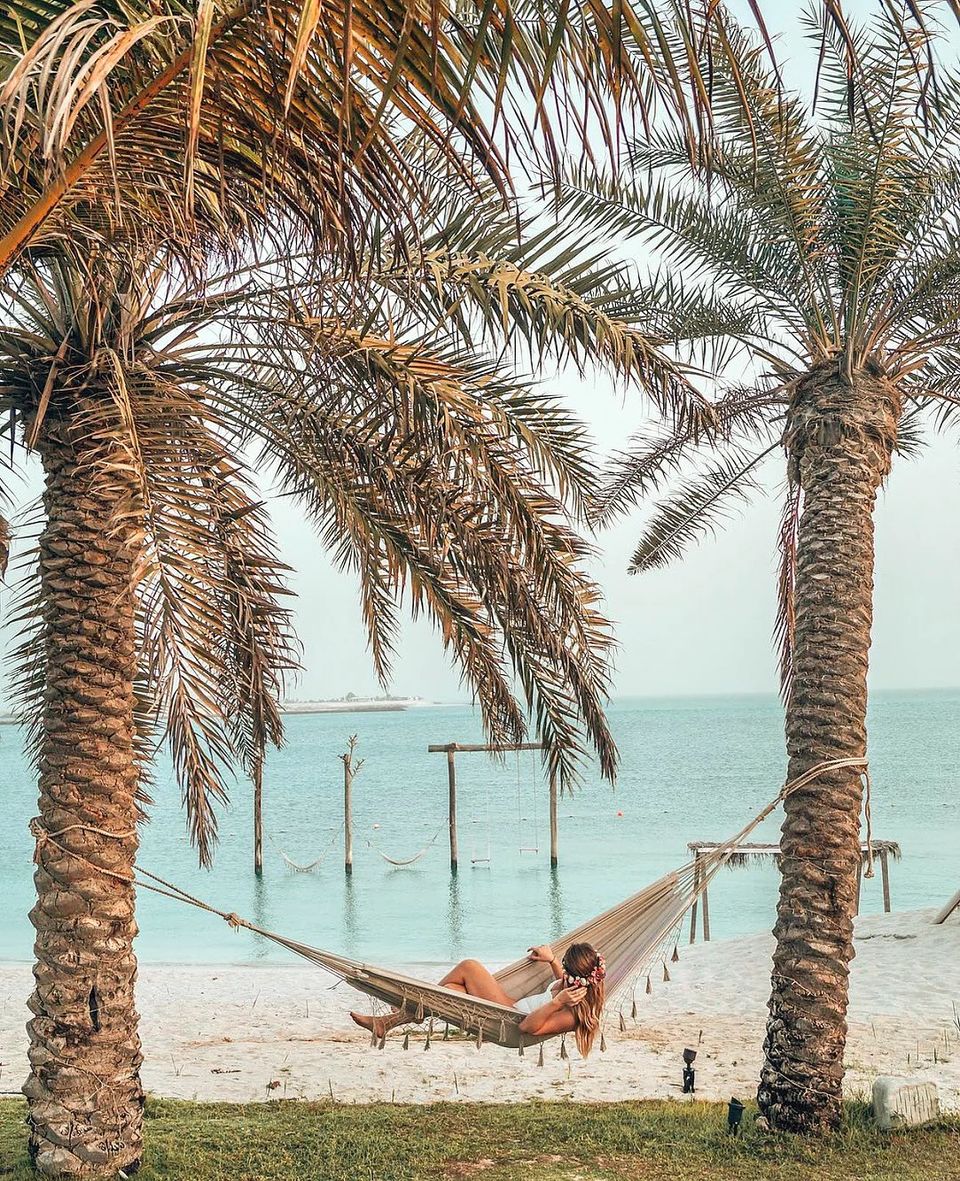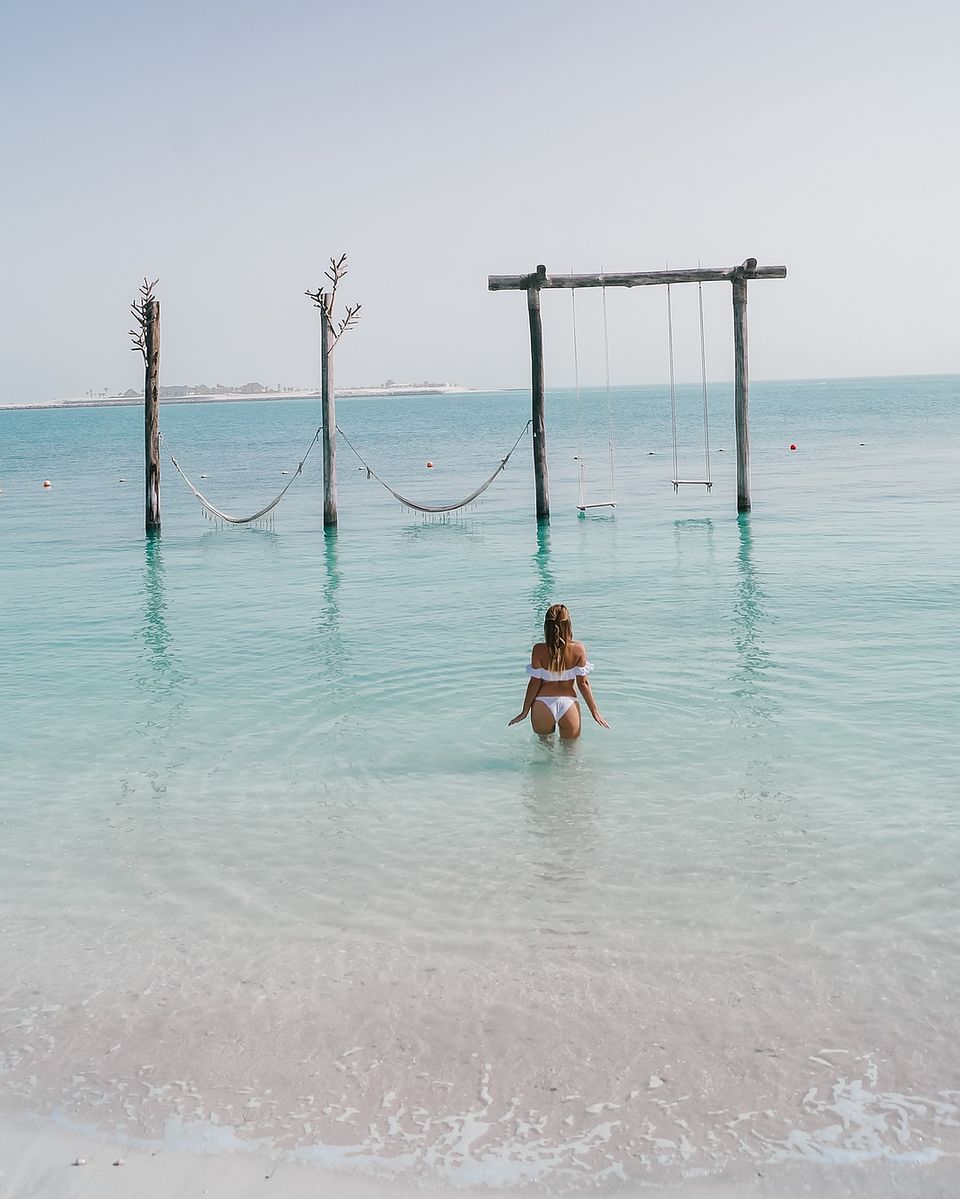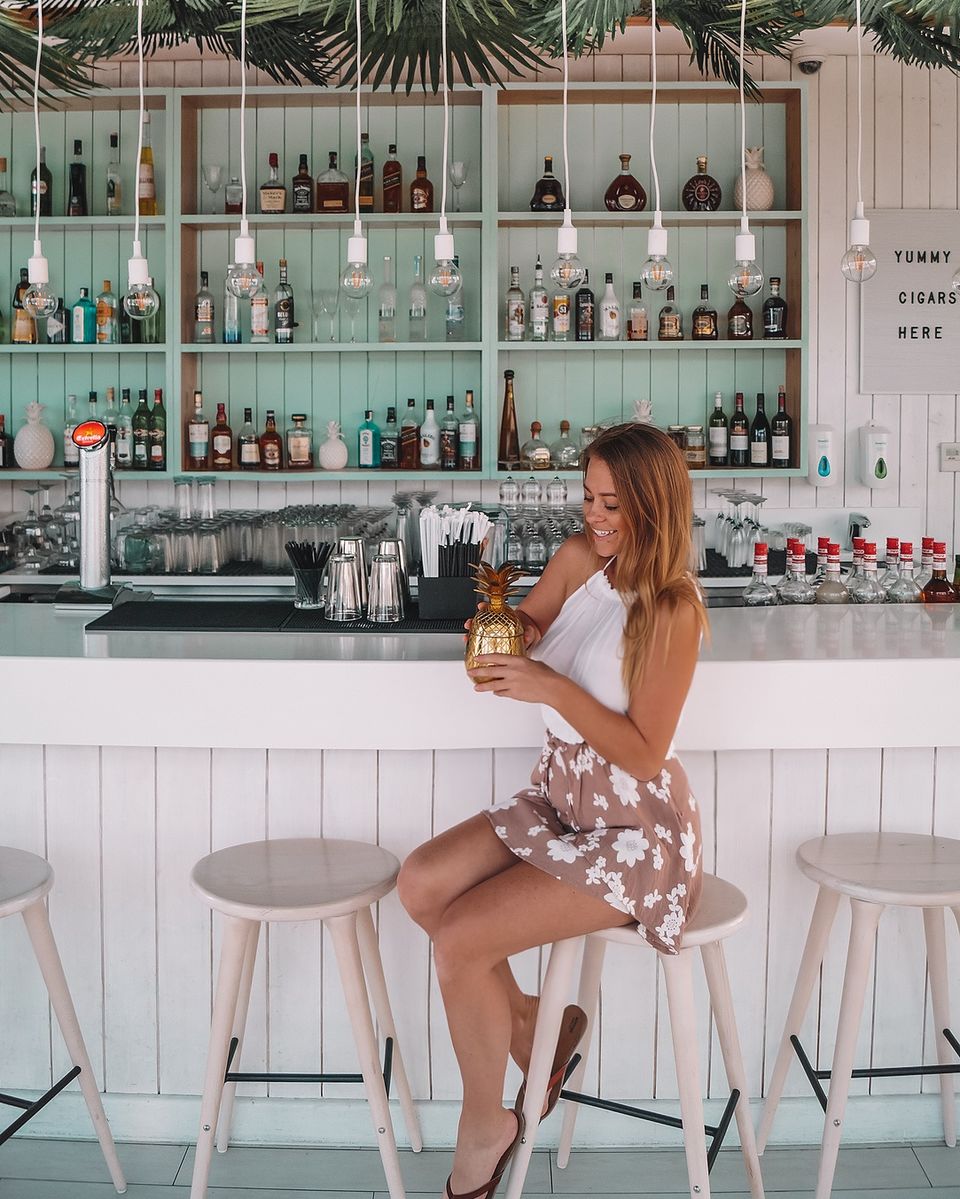 ​Private Beach Villa:
The island has 32 villas with an additional 23 privately owned residences that include water villas. When I first walked into our suite, it was love at first sight. The room was spacious and bright with huge floor to ceiling windows across the whole front of the villa allowing for plenty of natural lighting. Personal touches covered every inch of the space and the details in the villa continued to amaze me. The open concept plan was ideal and executed perfectly. The living room flowed into the bedroom where you overlooked a private infinity pool steps away from the private beach access. The bathroom was unlike any other, it included a walk-in rainfall shower as well as a free standing soaking tub. My favorite part of this space was the bathtub as it was positioned to look out at the stunning outdoor space and ocean in the distance.
​
I wanted to describe the villa in it's entirety and I probably still haven't done it the justice it deserves. Truthfully speaking, the first thing I did was walk outside. The backyard had an incredible infinity pool, outdoor shower and a seating area overlooking the private beach. It was it's own sanctuary on an island retreat that had everything you could possibly dream of on a vacation including a little nook for dining in. With so much to do on the island it was honestly hard to pry myself away from the room.
​
This was a checkmark off my bucket list and and I can't thank Zaya Nurai enough for the incredible hospitality and amazing experience.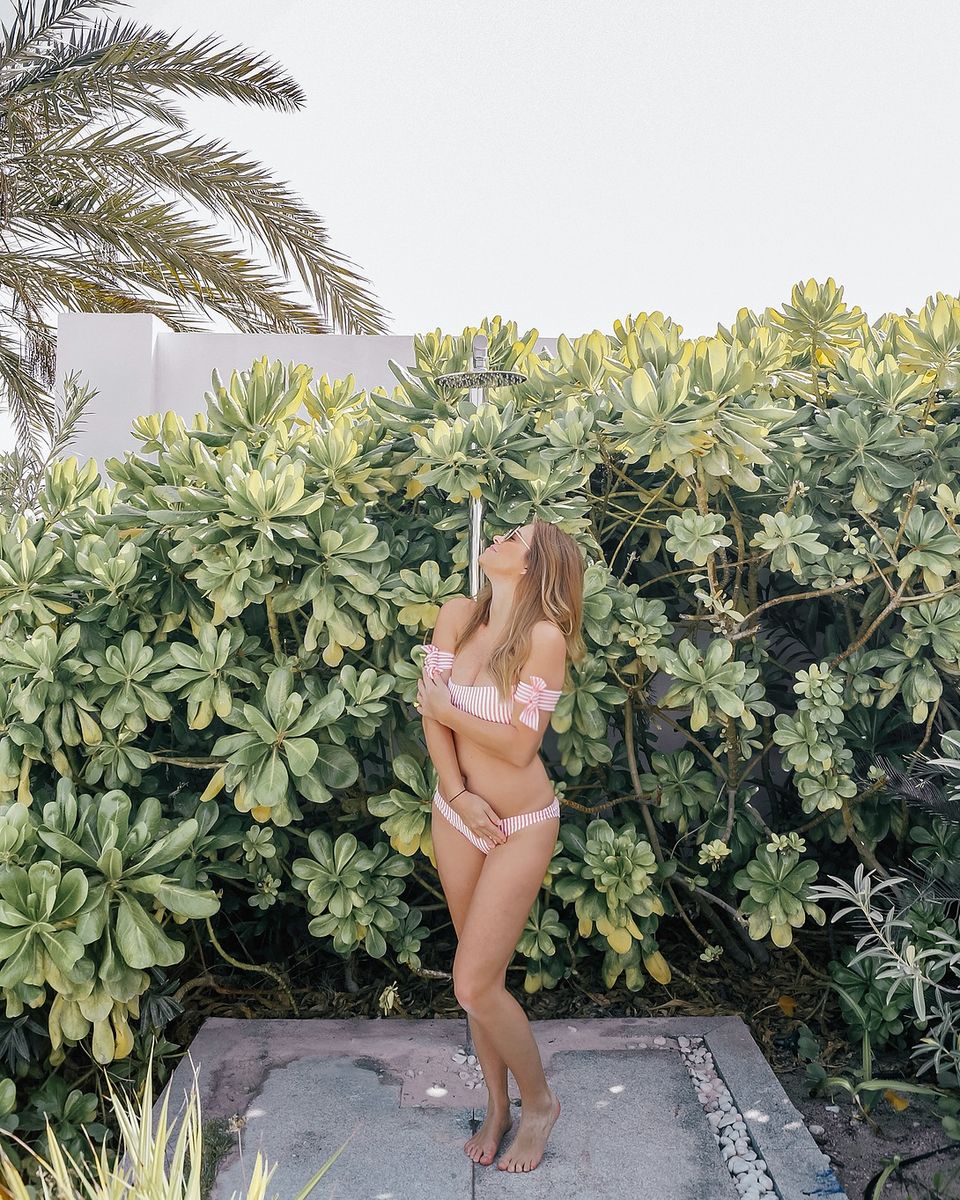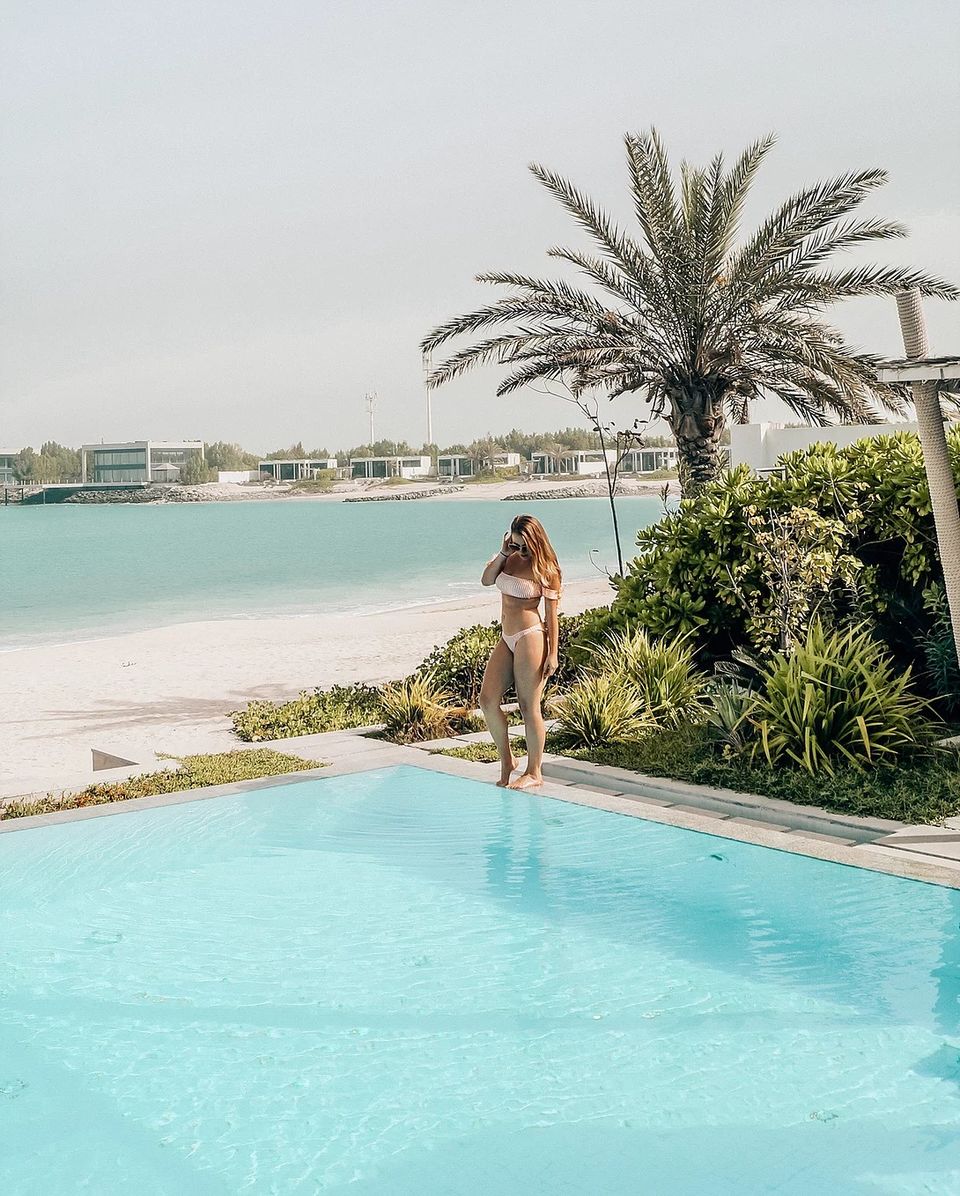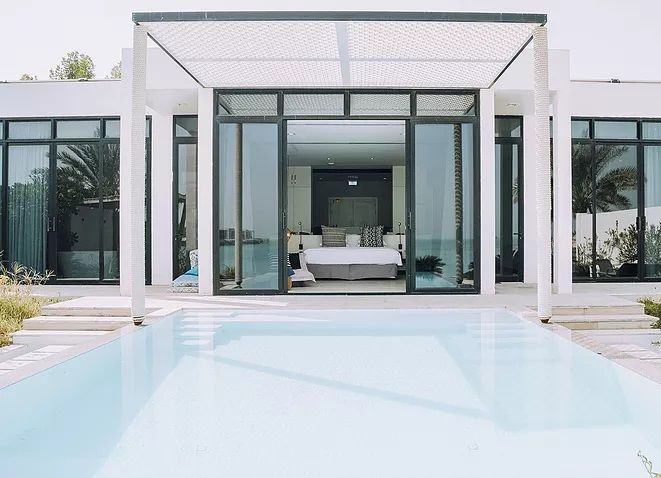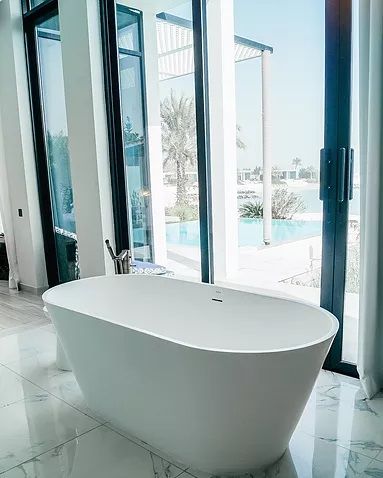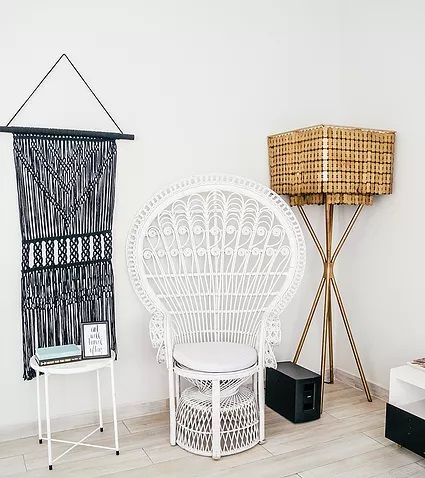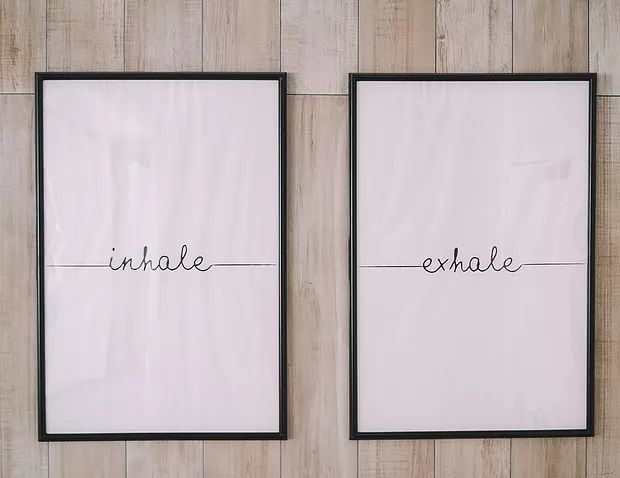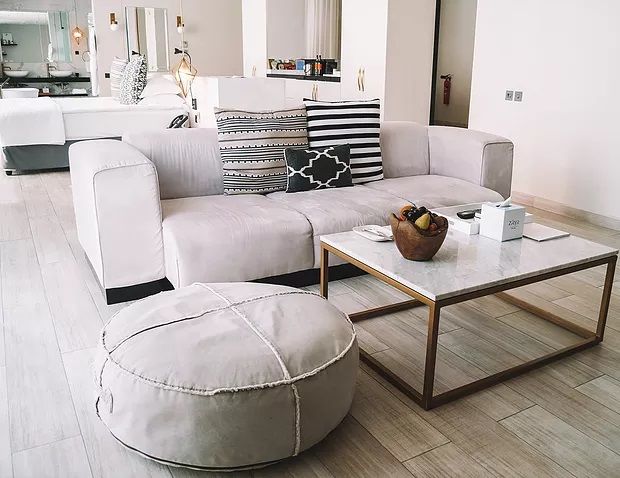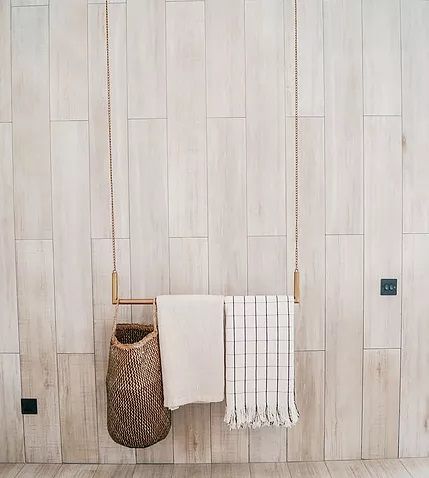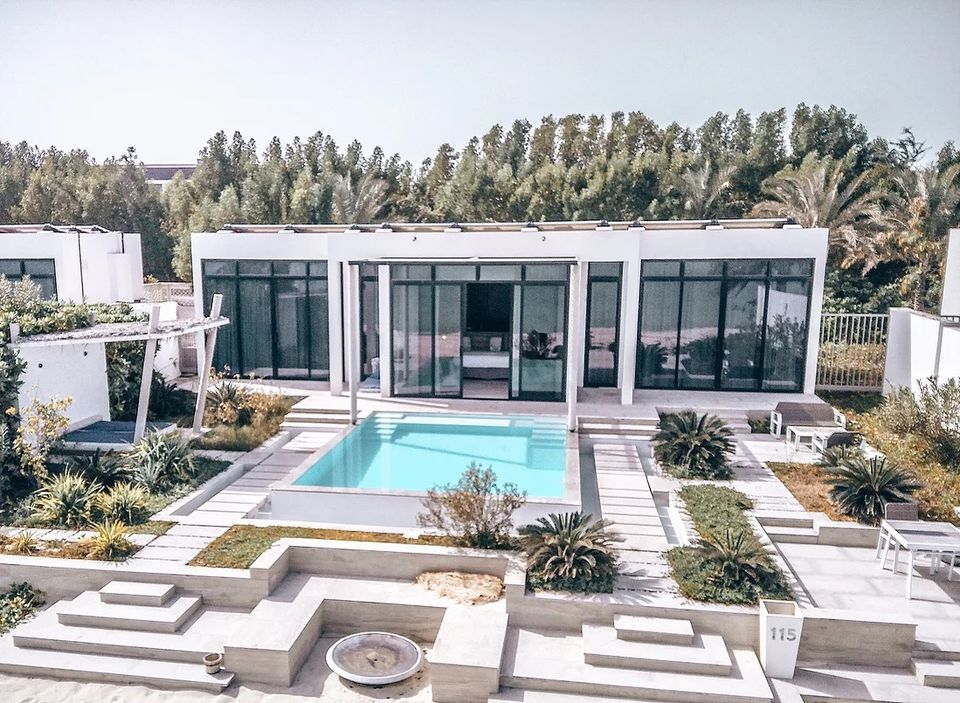 Thank you so much Zaya Nurai for such an amazing time! I'll forever cherish my memories from my stay. As always, my thoughts are truthful and honest.
Xx Jo​
This blog was originally published on The Essentialist.