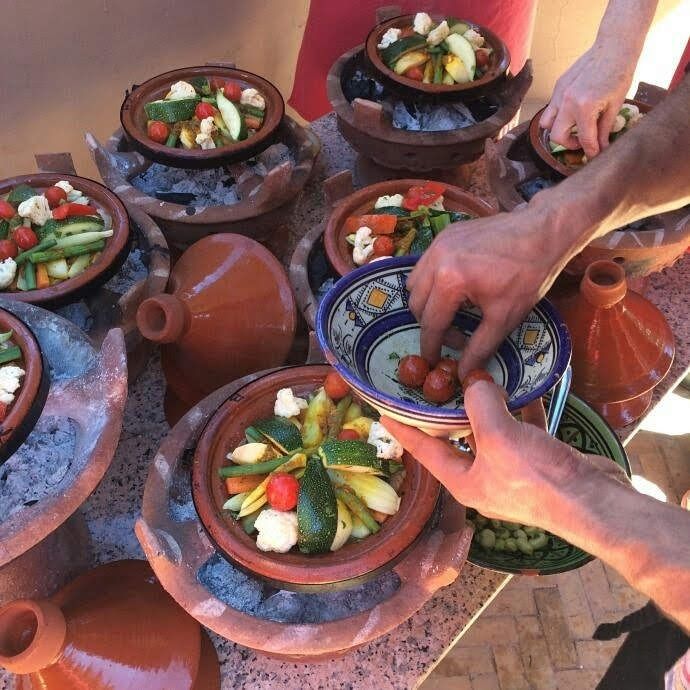 Immerse yourself in traditional Moroccan culture outside of the hustle and bustle of Marrakech. Dine on authentic Moroccan dishes after cooking them yourself
Full description:
Experience the rich culture of Morocco through its cuisine on this half-day tour. After pickup from your accommodation in Marrakech, head off into the Atlas mountains to a traditional Berber household. Under the guidance of members of the household, you and your group of up to 6 people will prepare a sumptuous meal of appetizers, a main course, and desert, helping your group discover the secrets of a subtle and succulent cuisine.
Immerse yourself in the Morocco's rich culture as you spend a half day with the family, with your guide at hand to translate and offer further insight into Berber and Moroccan culture. After dining on the fruits of your labor, you'll head back to your accommodation in Marrakech.
Includes;
Round trip transportation from Marrakech
English-speaking guide and translator
Lunch