Harishchandragad is one of my favorite forts in Maharastra due to it's scenic beauty that can leave you speechless. I have done this trek in every season. But I'll pick winter to stay over there.
Harishchandragad is a hill fort in the Ahmednagar district of India . Its history is linked with that Malshej Ghat of , kothale village and it has played a major role in guarding and controlling the surrounding region.
Started my trek early in morning around 4 am from Khireshwar base village. It takes 2-3 hours to reach the Nageshwar Temple. I had my breakfast over there and walked towards the Taramati for sunrise. It is 2nd highest fort in Maharashtra.
You can see the sunrise pic I have uploaded. Taramati is known for sunrise and it's worth to wake up early and trek for the sunrise. Only the traveller or travel photographer knows that waking up before the world and waiting for that scene which is waiting for him/her after the sunrise.
Started my trek towards the main attraction of Harishchandragad that's KOKANKADA. While walking I was able to see that there were clouds near the Kokankada and I was excited to see it walking and descending the Iron stairs I reached the Kokankada.....and that experience can't be explained in words it was just amazing.
The semicircle of ½km mountain and the clouds in that valley 😍😍😍 can't over come it. I was just sitting there for hours and then after sometime I saw the clouds were disappearing the valley was visible.
You can also see Saptatirtha pushkarni which is standing on a single pillar. Had my lunch with the locals staying on top. Slept for some time. Then I went to see the sunset at Kokankada and I felt that you can get better sunsents on mountain with cool breeze in winter rather than beaches.
Stayed near the kedareshwar caves. Amazing food like Pithla-Bhakri, thecha was bit spicy but tasty.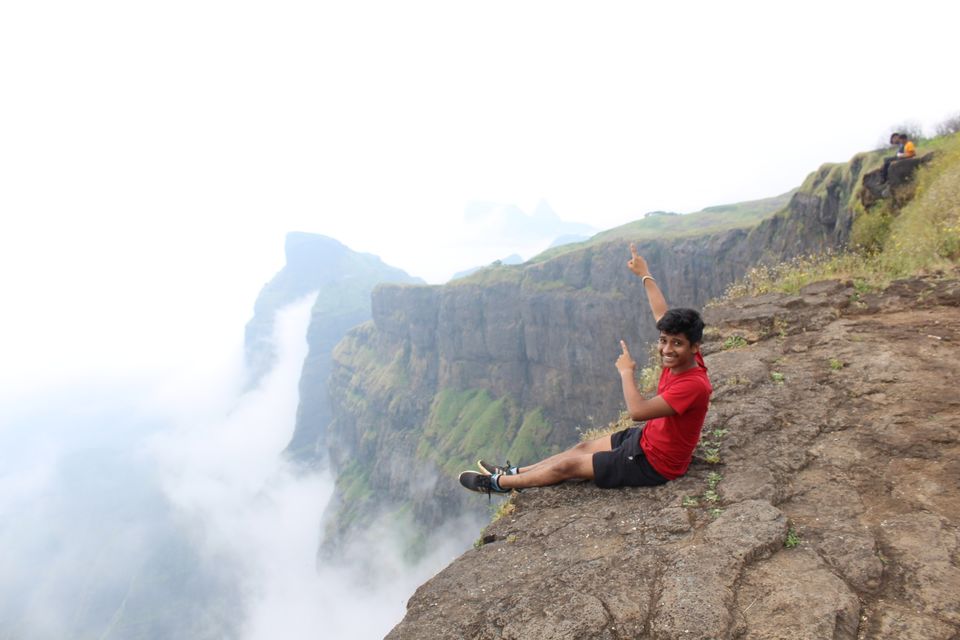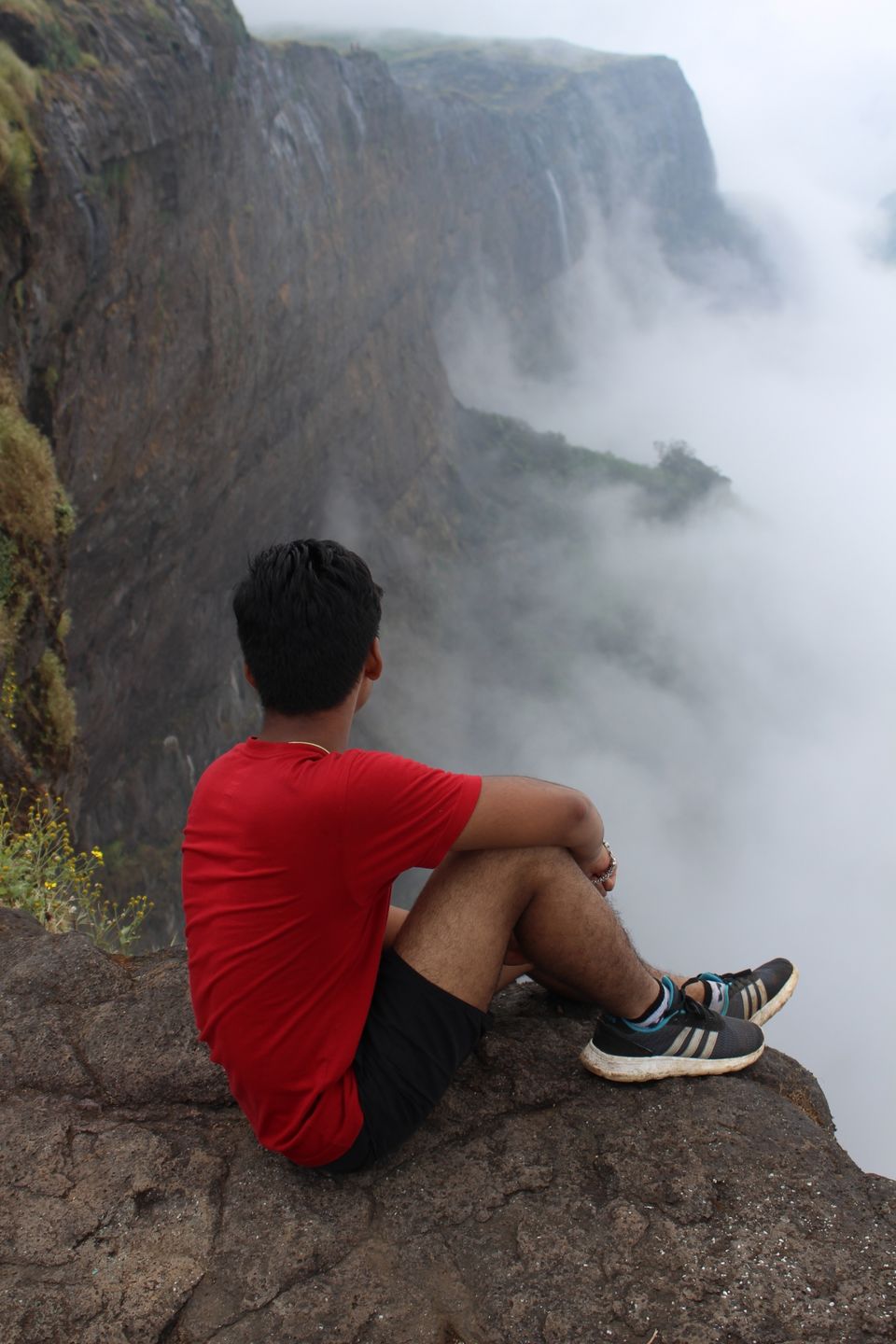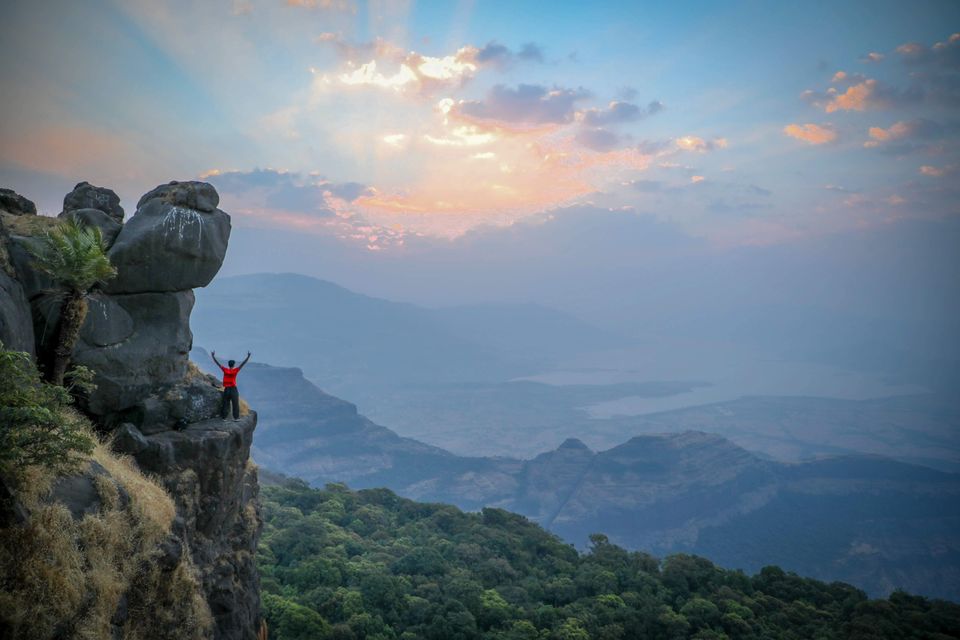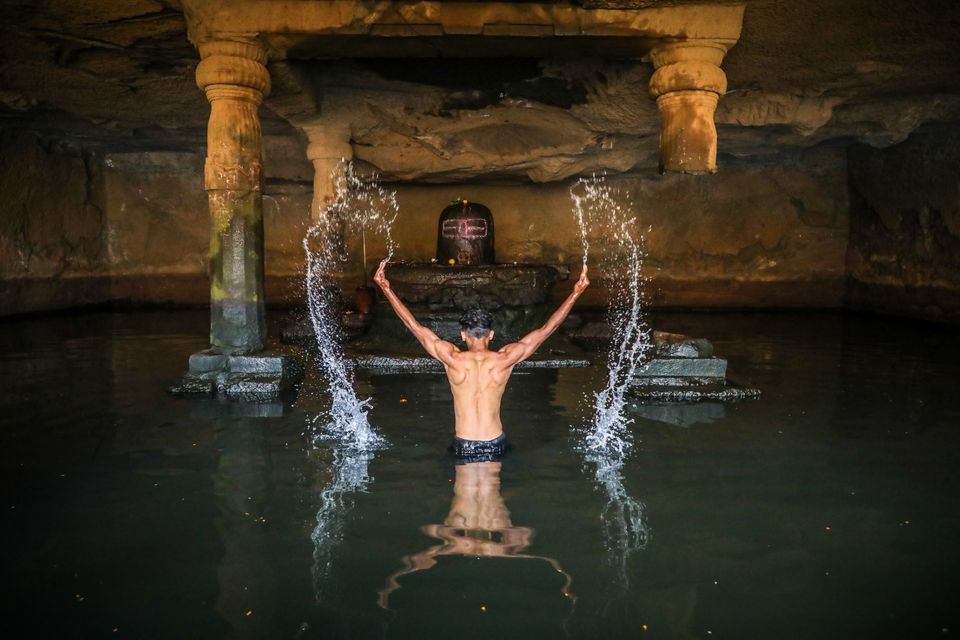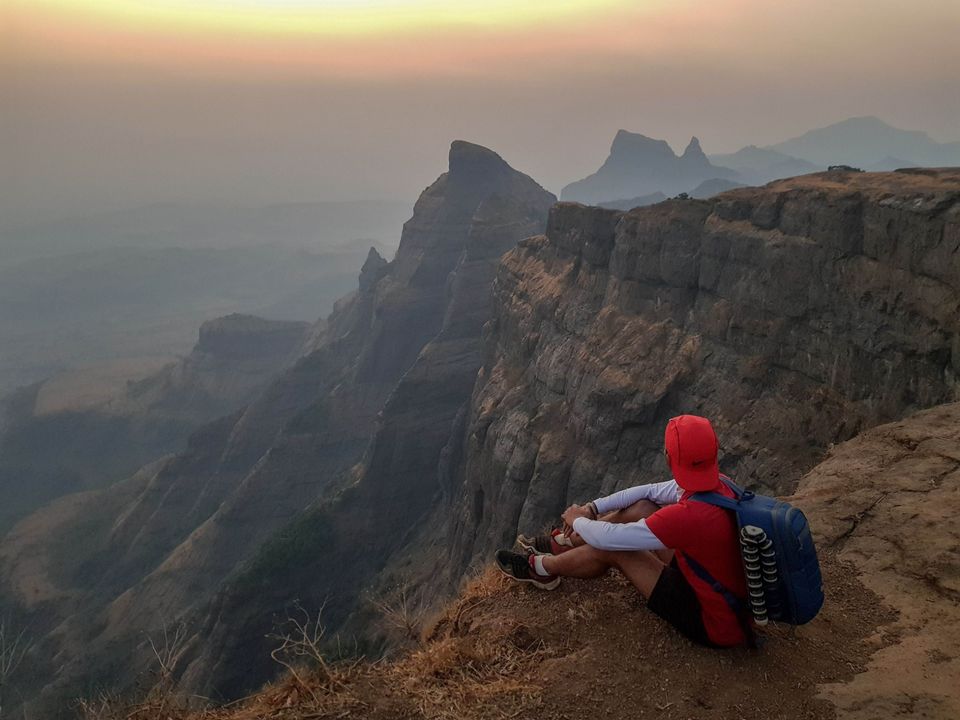 Early morning started to descend.