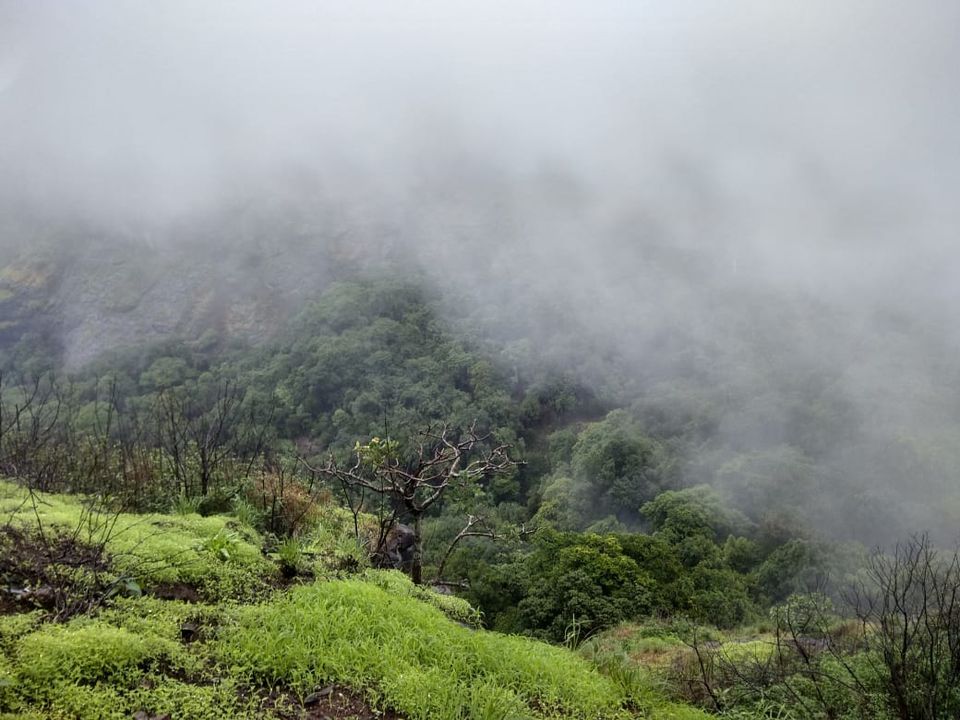 Mighty Sahyadri always amazed people...
Harishchandragad is located in UNESCO world heritage site known as Western Ghat.
Why to Go harishchandragad ?
If you are trekker and you love a steef valleys and running clouds, Cold air, Infinite horizon you must go to this place. Early morning is best time to explore fort as you can see mesmerizing play of clouds with delight sunlight by taking sip of tea sitting on edge of KOKANKADA. Wohhhh!! Feeling is great. Nevertheless sunset is Best to takeout all tiredness from you and your life.
When to go?
If you want to experience the view I posted. Go in winter season. If you want to take a look of never-ending horizon and land you should go in summer or probably post Mansoon.
What to explore?
Harishchragad blessed with many historical monument. Temple, Lake and many more. Also If you visit post manosoon around Nov - Dec. You can experience different type of flower.
Me and my cousin started at 6:30 am from Khireshwar base village from Malshej Ghat side. Tolar khind was a moderate to difficult trek...Crossing 7 hills on the way ..Reached Harishchandragarh top in 4.5 hours while resting and sipping lime/Kokam juice on the way...stayed there for 2.5 hours..ate nice Junka bhaker at a place and descended mountain in 2.5 hours...Luckily it was eve of MahaShivratri and lots of villages with kids were trekking to the top..it was nice festive atmosphere at the top..Would love to go back again...
At last; " Explore more than You can"
Note: Please Keep Nature Clean.