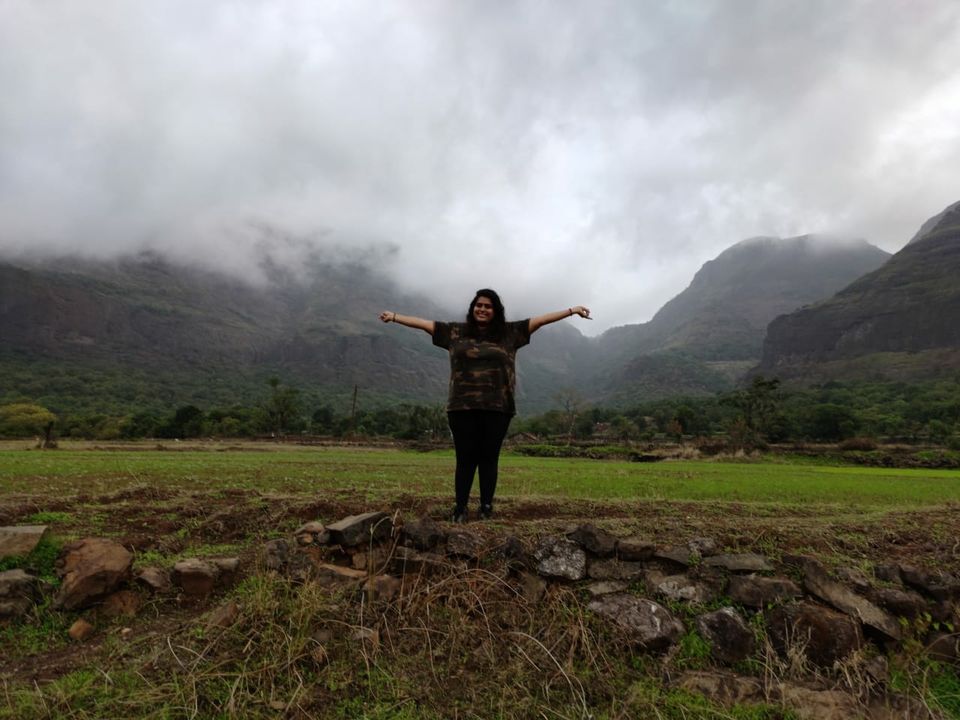 Aadrai, first was explored by Local who lost route while Hunting in dense rain forest of Sahyadri. Lots of animals traces were found in this 15km trail where you can try your endurance. Once you entered in there, there is no comeback, give up or quit in middle,Quit only when you are done.
This region is a wildly beautiful having towering peaks and bottomless valleys, home to a hundred different kinds of flora and fauna, and mountain air is so fragrant and pure, you wish you could capture the scent and take it back home with you. Miles upon miles of rolling meadows and paddies neatly stitched into a huge quilt of varying greens, the peaks hiding behind rolling mists and blue-grey monsoon clouds all view for your attention.
Going where nobody dare, Walking where nobody had yet walk, Going deep inside the untouched jungle, exploring the Walls and Valleys which never visit before, here witness the real beauty of Sahyadri.
Our Journey began early in the morning around 5:00am, waking up in Mountains watching dark blue sky playing with the mountains and with flowing water from it, here we witness the beauty of Harischandragad from base village of Khubi Phatta
Had my favorite breakfast Chai & Poha, with a introductory round of trek mates.
& what I was stun seeing a 9 years old Tritha & her enthusiasm towards mountains. Falling again for Mountain & beauty of Sahyadri & more Stronger bond towards it.
We started hiking towards Rajwada Caves & Shiva temple, meanwhile witnessing the Taramati peak (3rd Highest peak in sayadari,Standing on Harischandrgad)& the bird's dancing in the rhythm of dary Sky & a beautiful Smile of 38 Soul. Where love for the mountains United each soul.
Enrouting ourselves to Kalu waterfall, watching a thin layer of Water falling deep down into the Green Valley, where you can watch clouds playing Hide & Seek.. & Suddenly everything around you becomes Cloudy & foggy, one can feel he/she standing on misty Cloud & feels like heaven.
Walking through the dense forest, watching bees, Ant holes & Small frog hoping around us. While Crossing the stream of Taramati Naal one can get a similar view of Harishchandragad Konkankada, a Cliff which overhang like a cobra's hood.
After Crossing the Taramati Naal, we reached the end point of the forest from where we have descended down the forest. From the end point we can see many different different peaks standing proudly next to each other of which one was Bhairavgad.
While descending we have rappelling down a 50ft long wall, However if you pro trekker you can easily descend the wall. We waited for you other group members to complete the patch.
& Started descending down toward base village. The route was purely an untouched route, we were descending a steep valley. Where on one side their were small Crop's tree and other side the deep valley of Aadrai.
Weather was extremely dramatic with us,the Clouds were playing hide & Side and busted once's or twice. We all were happy with busting sound, wishing for a heavy Shower.
While descending the steep patches, we realize that we are actually on offbeat route & sliding the Valley route. After descending for almost 1.5 hours we reach to point from where we have to walk a forest.
A damn beautiful forest with large bouldering trees & Small Inscests. We would listen birds Chirping in every corner of forest and enjoying it's beauty to fullest.
After a walk in forest, we reach a point from were we can see kalu waterfall, Rohidas peak and a pool of water, where we have drench overself. We reach base village around 6:00pm had a delicious Mahrashtrain food.
& complete your journey signing all 90's Song...!!!