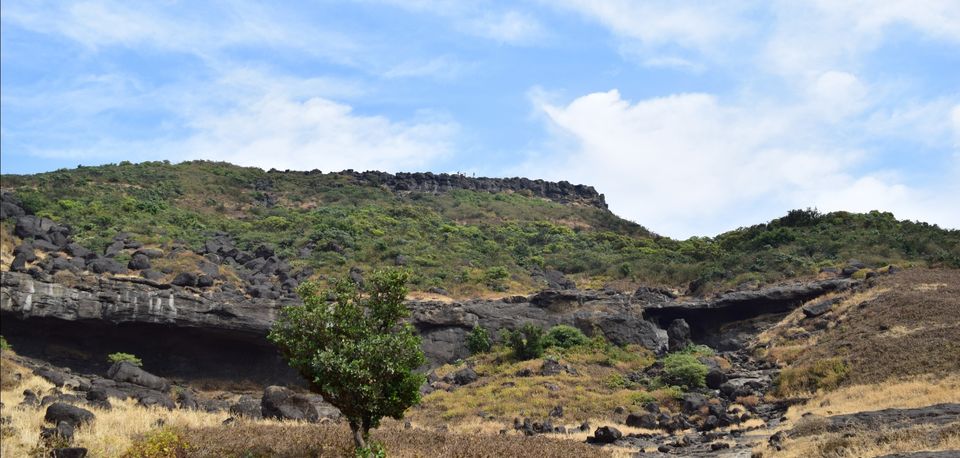 I don't know how to limit and write an experience about this beautiful, legendary and a grand trekking place - Harishchandragad I had been to. After I entered into photography and started exploring, I decided to go on an adventure spree on every weekend to live my life as if there's no tomorrow. After trekking to various places at Maharashtra what came on my to-go list was this spectacular place known as Harishchandragad, may be due to its elevation and I had heard that it is a dream trek on the itinerary of every avid trekker who loves Sahyadri and likes to explore the beauty of nature around him/her.
Harishchandragad trek is one of the best trek that can be done in the Sahyadris having 3 different routes all having different levels of difficulty viz. Nalichi vat (very difficult), Khireshwar (moderate) and Paachnai (easy). This trek can be done in a day or you can also plan to stay on the top by setting up your tents & have a wonderful night.
In spite of it being May and the May heat I decided to trek but from the easy route from Paachnai. The base village was small having not more than 10-12 houses and a school. Here you will find people staring you out of curiosity and after you talk to them or smile at them, a million dollar smile will come up. The people there can speak only in Marathi and broken Hindi and since I can speak in Marathi I connected with them in no time & they invited me for a cup of chai & kanda poha.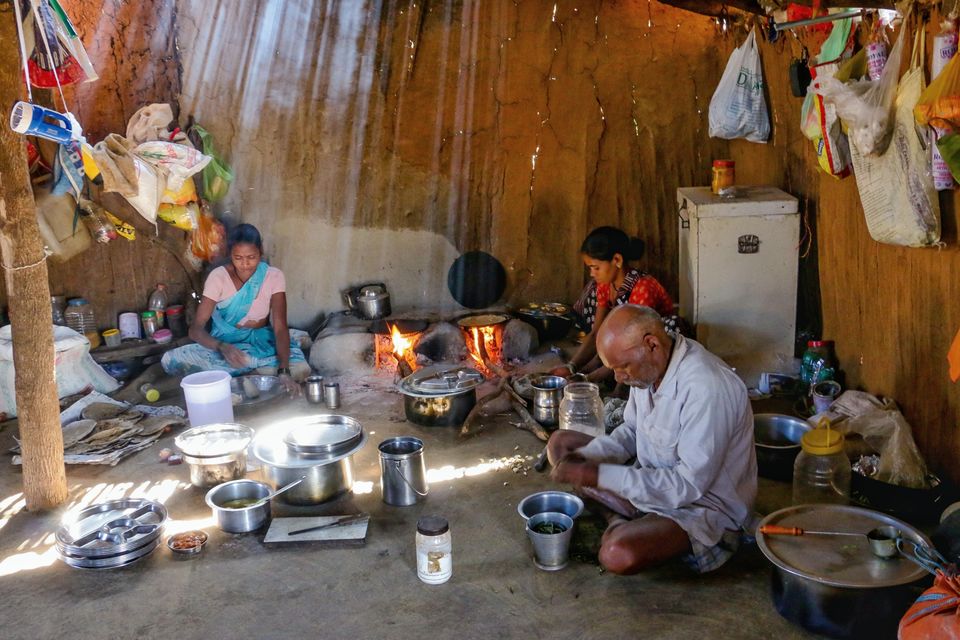 After having sumptuous breakfast of kanda pohe and chai, I started my trek with lots of excitement and expectation from the place. It was an easy 2 hour trek with exotic mountains covering all the sides of the village which immediately reminded me "Wall of the North" from the movie Game of thrones. What caught my eyes after half way was the exotic temple of Harischandreshwar having idol of Lord Ganesha. To the left of the temple is a well-built lake called "Saptatirtha" and near that is a temple-like construction where there were idols of Lord Vishnu. Recently these idols have been shifted in the caves near the temple of Harishchandreshwar.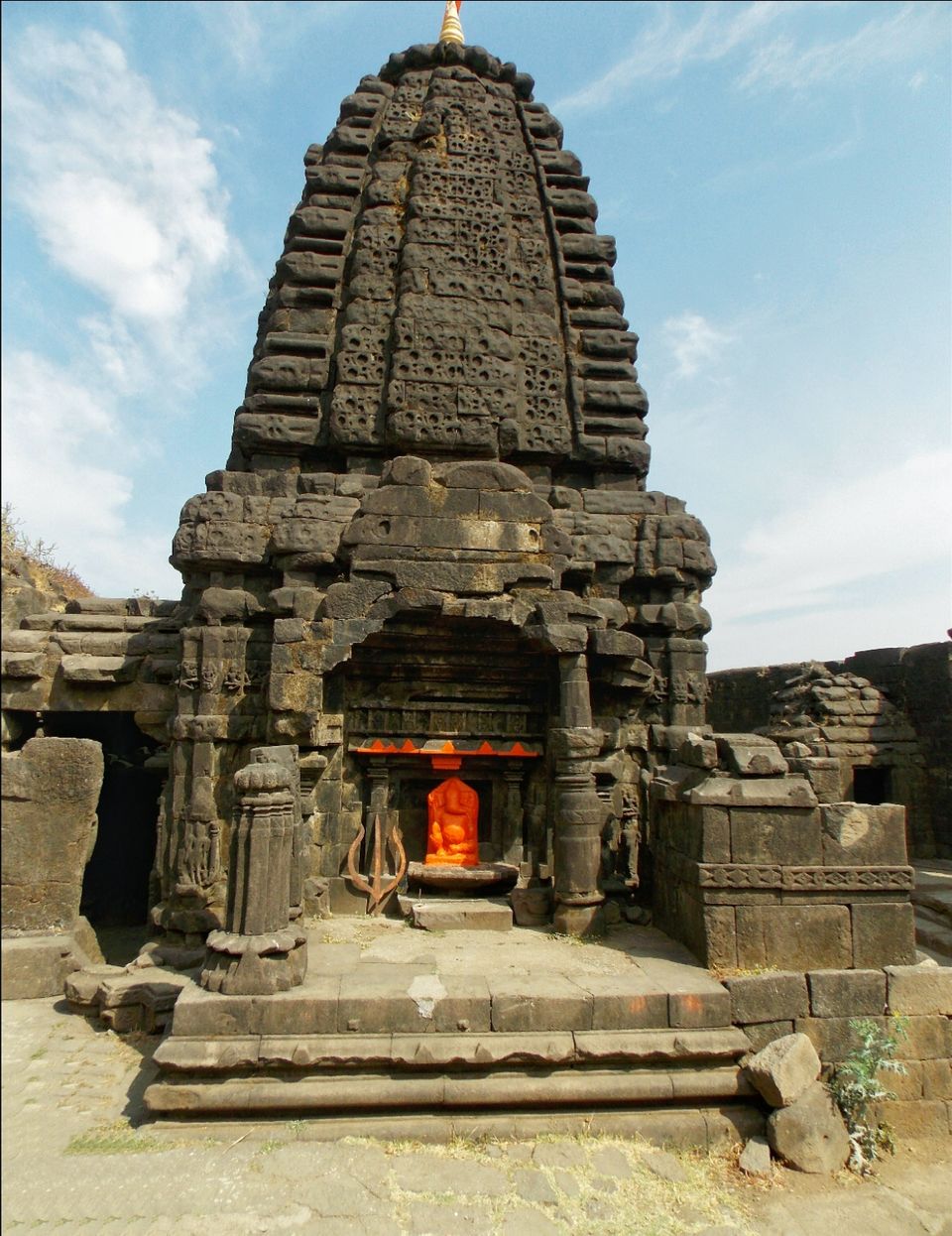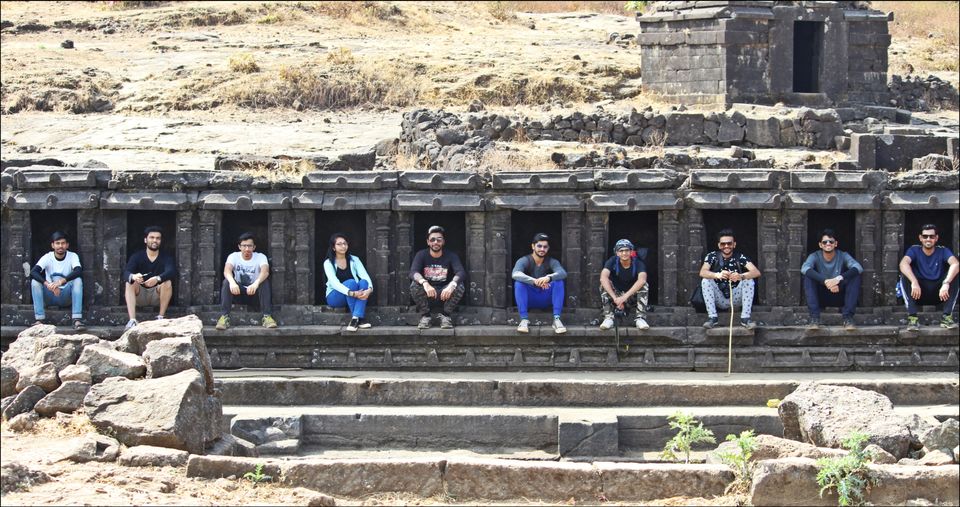 To the right was Kedareshwar cave having the famed Shiva which is currently supported on one pillar! 3 pillars have broken. It is said and believed that when the 4th one breaks, the Kali Yuga (a period of time in Hindu mythology; the one we are currently living in) will come to an end. Did I wade through and stood beneath those pillar? Positive!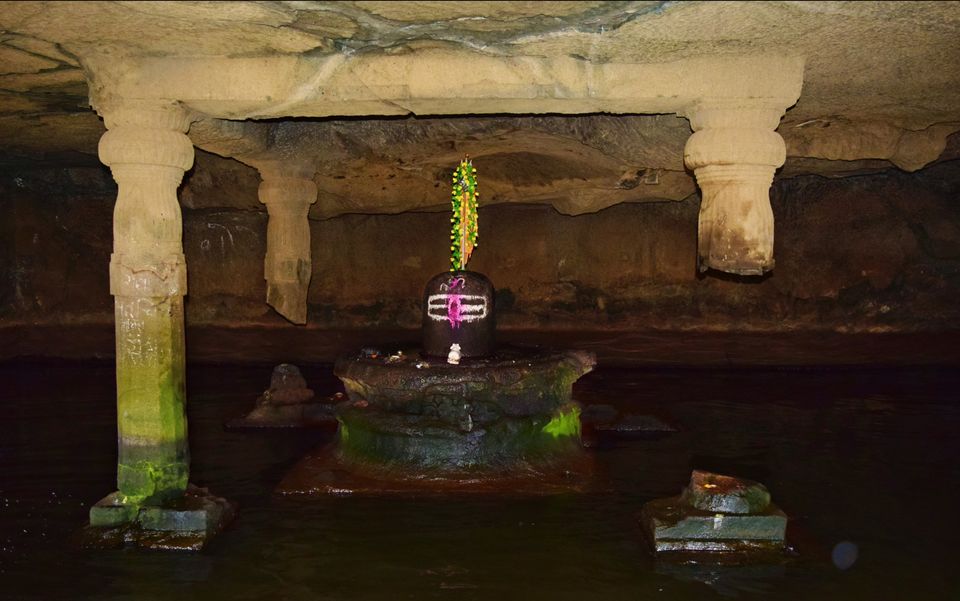 After taking a short break near the temple, I started trekking for the final destination i.e. Konkan Kada. The first sight of this destination unfolding slowly right in front of my eyes didn't made me believe its existence. It is a semi-circle overhanging cliff offering serous jaw dropping view of vast fields and mountains far away. The sunset to the eastern part was worth watching and the rush of winds made it difficult to even stand. The blue sky got a burst & was set on fire with the riot of yellow & orange color.
I had taken a group so we happened to pitch our tents and have our dinner of bhakari, vaangi bhaji, thecha, pickle & dal rice with campfire besides. Trust me having dinner on the top of 4000 feet height with campfire, moonlit sky and twinkling stars was much better than your rooftop candle light dinner! After some good antakshari session & ghost story night we called our day off & had a good night sleep.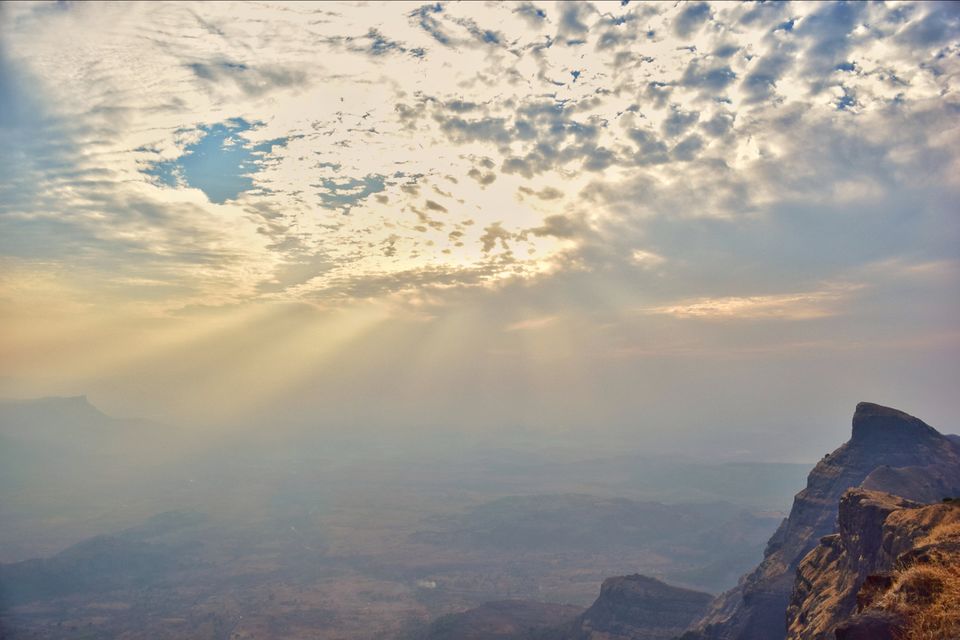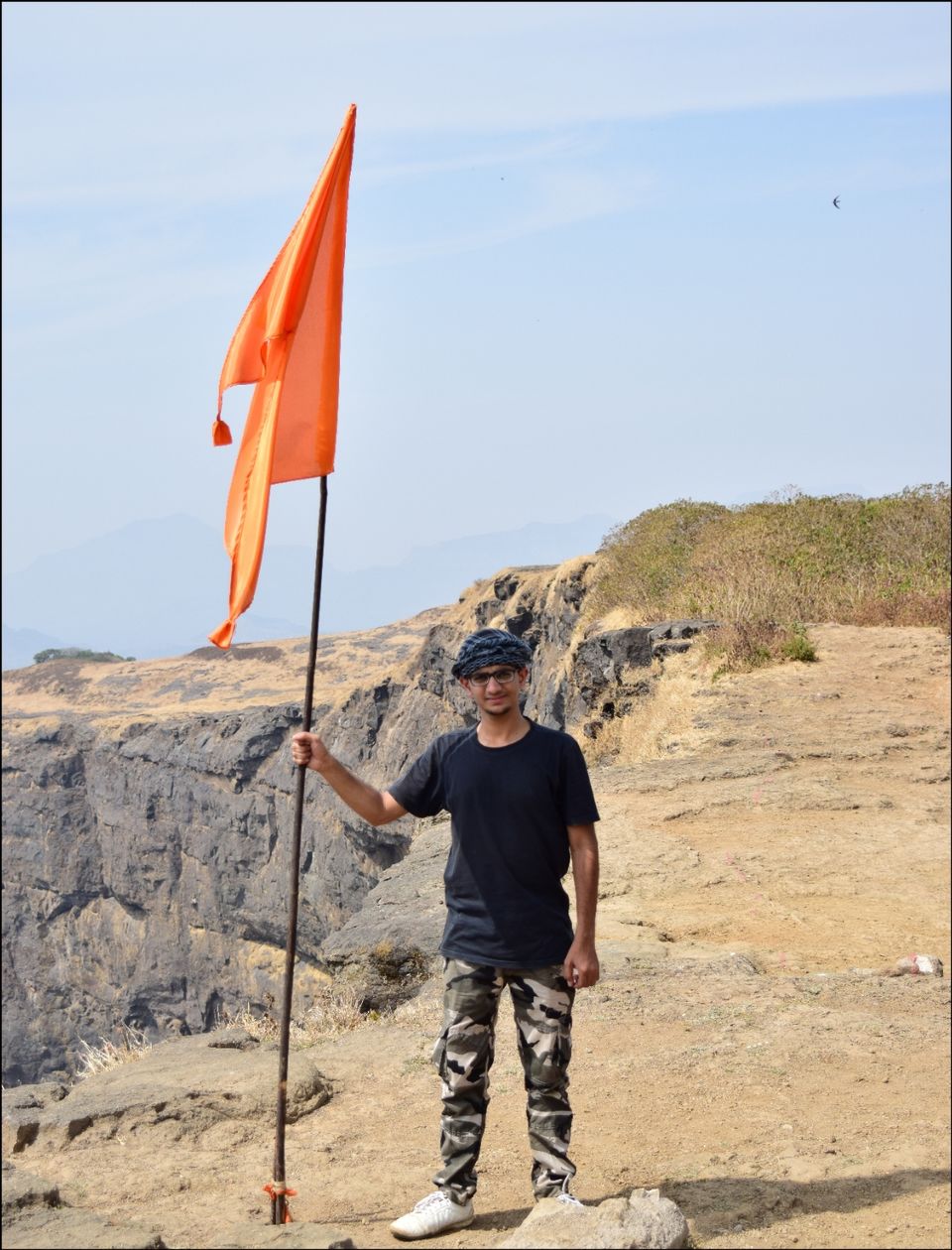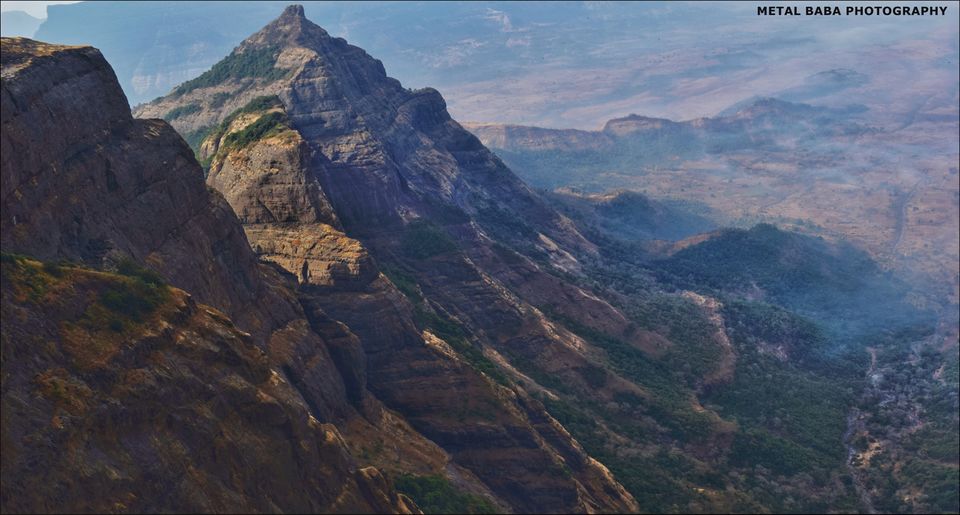 I woke up early in the morning to witness sunrise which was equally beautiful than the sunset and had a similar view like we used to draw the sun rising through two mountains with small huts and lake around in our childhood. From Kokankada you can also trek till Taramati peak which was around 1400 ft more above from the Kokan Kada. While others were sleeping in their tents, I went to explore the place & came near this peak & then I sat down just looking at the beauty of this peak and thinking what a spectacular view I could have seen from above!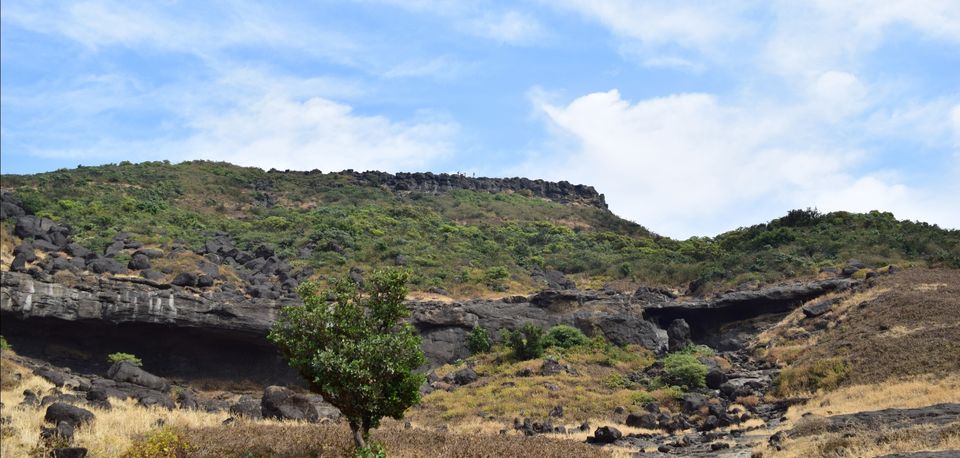 After watching the sunrise, we had our breakfast & started descending with a wonderful experience & expectations which marked reality & a promise to come back once again.
The trip can be easily done in 900-1000 Rs for a day trek & cost upto 1500-1800/- for the night stay depending considering lunch, dinner, stay & bonfire cost. I would prefer going through an organizer than going solo due to safety & comfortable experience in the trip.