Difficultly : Medium
Time :4-6 hours from Khireshwar
Endurance : High
At 3 am in morning I heard noise of girl "You guys ruined my life"
I got out of the tent to see what's matter, fortunately that was just funny friendly conversation. But I felt very cold breeze and amazing view of sky full of stars.
That was the best camping experience and sky view I had in my life from best of best "Harishchandragad" fort in Sahyadri.
Harishchandragad is every trekkers dream to visit at least once in lifetime.
I was fortunate to visit it two times already via Pachnai and Khireshwar route, rainy and winter season respectively.
Today I'm going to share my experience of Harishchandragad via Khireshwar route in January 2017.
Information :
origin of fort said to during 6th century which makes it quiet ancient. Fort has been under various rule including Marathas, mughals and english rule as well
Places to see :
Saptatirtha : There is very good lake like structure at east of the temple known as Saptatirtha. Some years back water was portable now its not idle for swim as well. I request trekkers to respect nature and do not throw plastic or garbage on beautiful spots.
Kokan kada (cliff) : This is by far best spot on Harishchandragad. You get most beautiful view of the surrounding region and I bet you'll see best sunset of your life from here.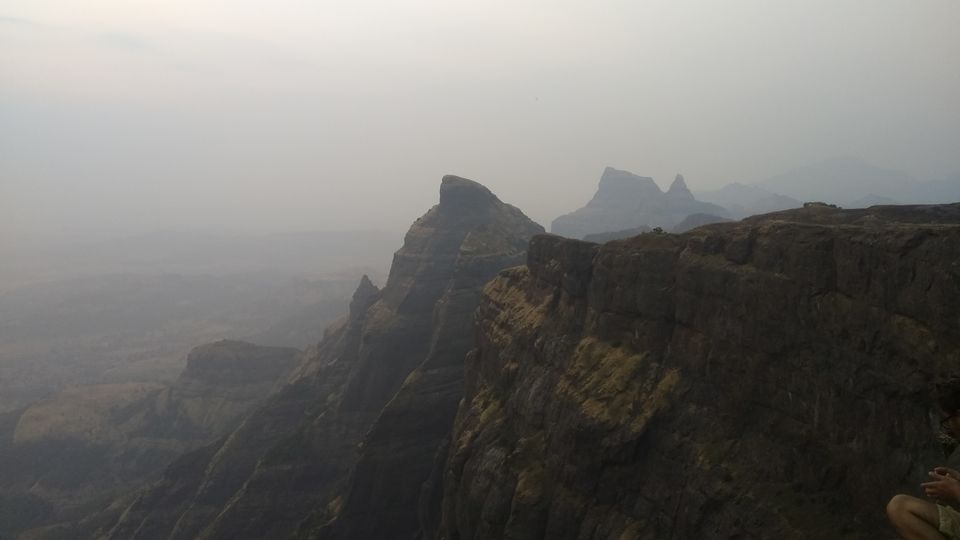 Taramati peak : Its topmost point of the Harishchandragad and second highest peak in Maharashtra after kalasubai.
Kedareshwar Temple and cave : There is the cave of Kedareshwar, in which there is a big Shivlinga, which is totally surrounded by cold water. The total height from its base is around five feet, and the water is waist-deep. even if you visit temple in Month of may you'll find water extremely cold, which is quite fascinating.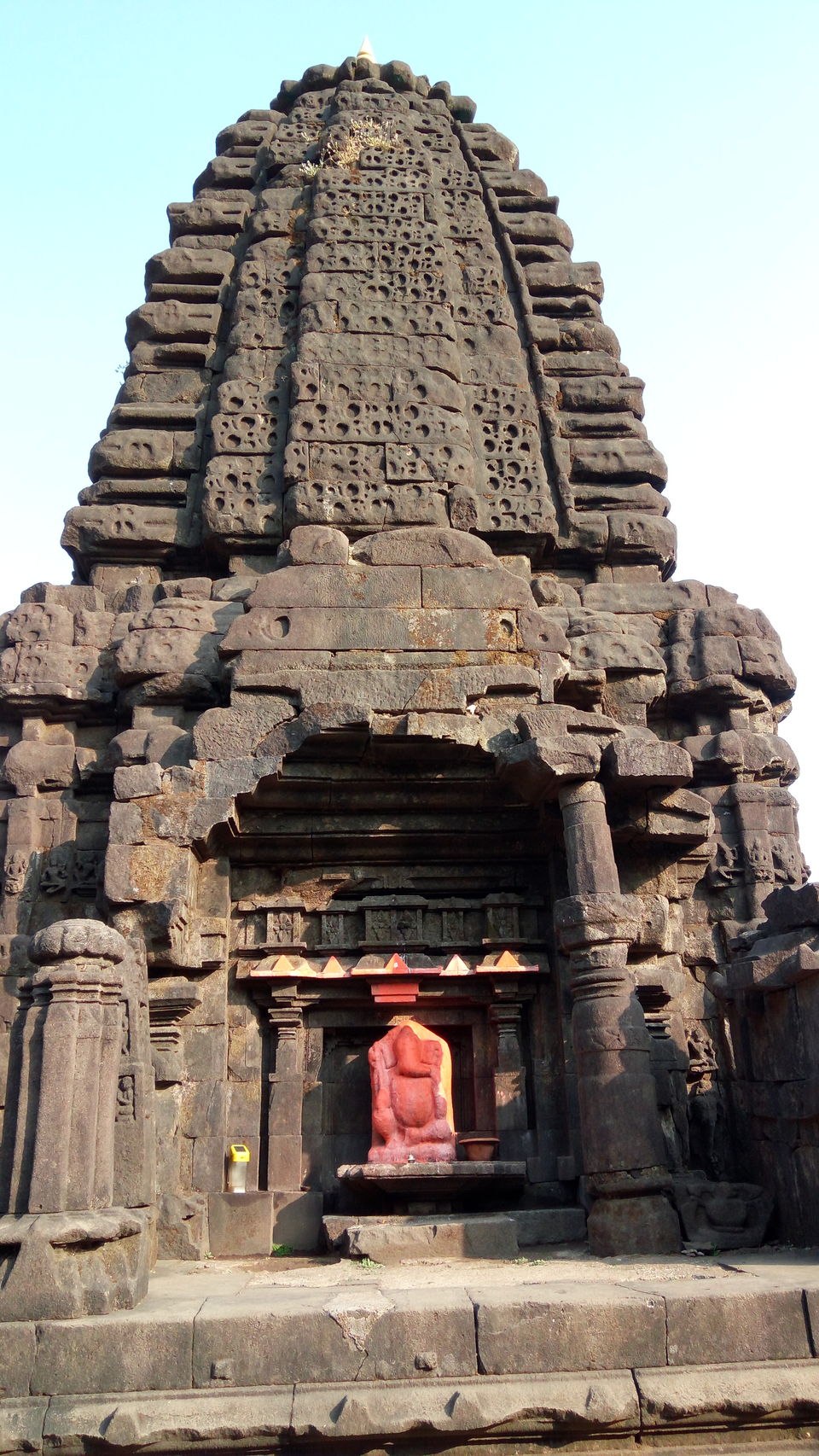 How to reach :
To reach Harishchandragad from Khireshwar side you need private vehicle bike or car and ST buses only go till Alephaata and very rarely you'll find any public transport to reach Khireshwar. Just type "Khireshwar" on google map on and follow the route. Route is quite scenic once you take turn from alephata you go by side of Pimplegaon joga dam. You'll definitely stop in between to take few clicks.
Last 4-5 km road is muddy road and in very bad condition you need to careful while driving on that road.
My experience :
we were total 4 (myself, prashant, ashok, sagar) people on two bikes (Activa) left from Pune around 8 am. took a break Chakan phata to eat breakfast. After we took turn from alephata and missed right turn for Khireshwar and gone 2-3 km forward. We reached the Khireshwar village around 12 pm and park our bikes , there was one guide who was asking for 500 rs to guide us and said route is quire confusing. We didn't hire the guide and advise you to do the same as there is no need of guide for two reasons : Route is properly marked and stalls in between as well in interval of 20-30 minutes, you can ask them for direction.
Do not forget to carry at least 2 ltr of water as trek is quite hectic and test your patience and stamina.You'll get limbu sarbat (lemon water) throughout the route but its always good to carry water and some dry snacks with you. It will take around two hours to reach Tolar Khind,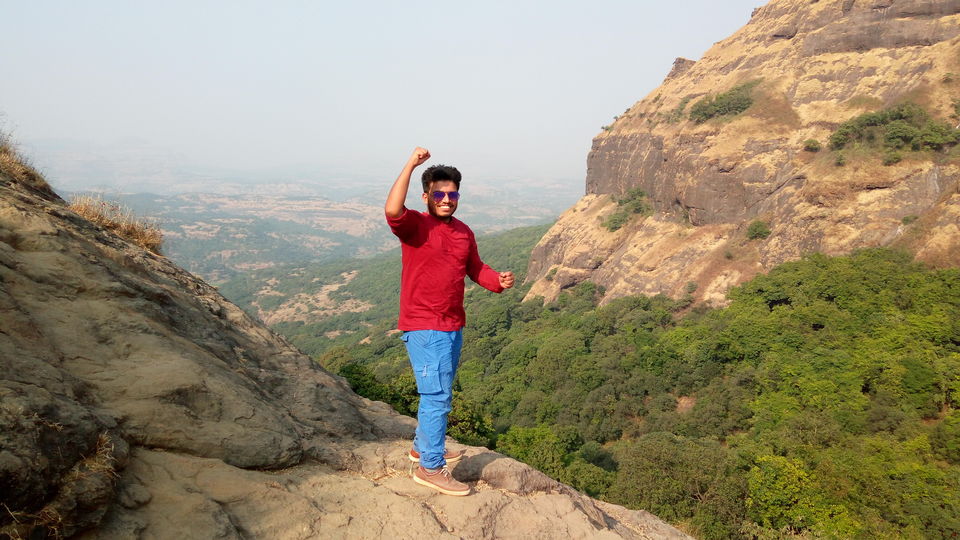 There is small rock patch with broken railings so cross this patch carefully. Trek is uphill so you will need to stop quite few times. Once you cross tolar khind after some time two routes will be visible one goes through hill and other through forest. Please go through forest route, We made a mistake and gone through hill pitch and ascend-descend around 7 medium size hills. After 1:30 hours you'll reach to temple. Time was around 5:30 pm we ran towards Kokankada as we all didn't wanted to miss sunset. If you walk normally it takes 25-30 minutes, But we ran with full force and reached kokankada within 10-12 minutes.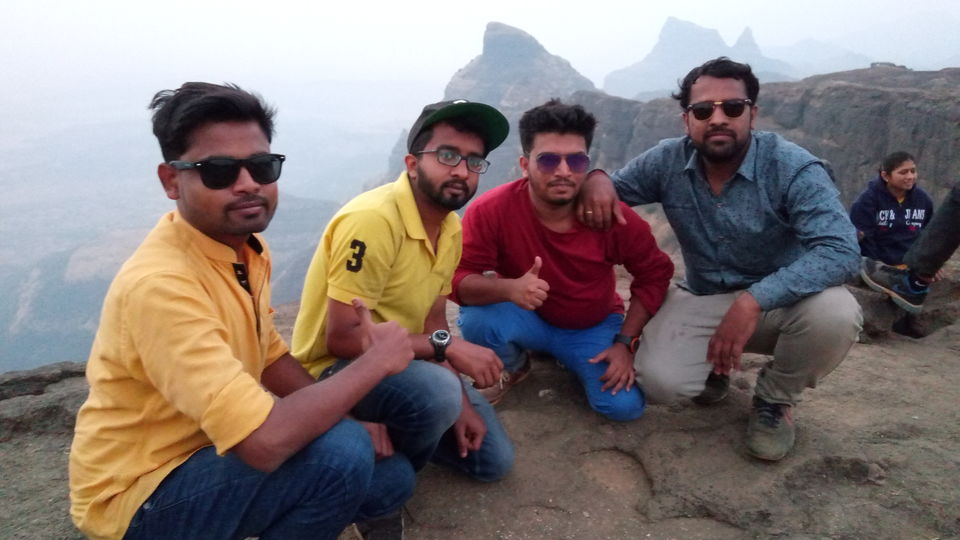 As I said already Sunset you see from Kokankada is best. After enjoying the best sunset of my life and taking lot of picture we inquired for tent and food. Local gives you tent(Rs 100) and food (Rs 100) so no worries on that front. After dinner we slept and wake up around 5 am to go to watch sunrise from taramati peak.
I would advise you to go to Taramati peak from temple side , because when we visited in 2016 from Kokankada side two ladder steps were broken and we needed to risk our life to cross that passage. 20-30 minutes enough to reach this point. We relaxed here for some time in cool breeze and then left for Temple.
After that we roam around the caves and temple, ate breakfast and started descend. It took us around 3 hours to reach Khireshwar. I was so tired that I remove shoes, tied it to Activa and left for Pune. Took a proper rest after this beautiful trek.
If you find this information helpful , like the pictures then please visit place at once :)
You can contact me for any information :
Instagram : aao_milon_chale
Mobile : 9762039898