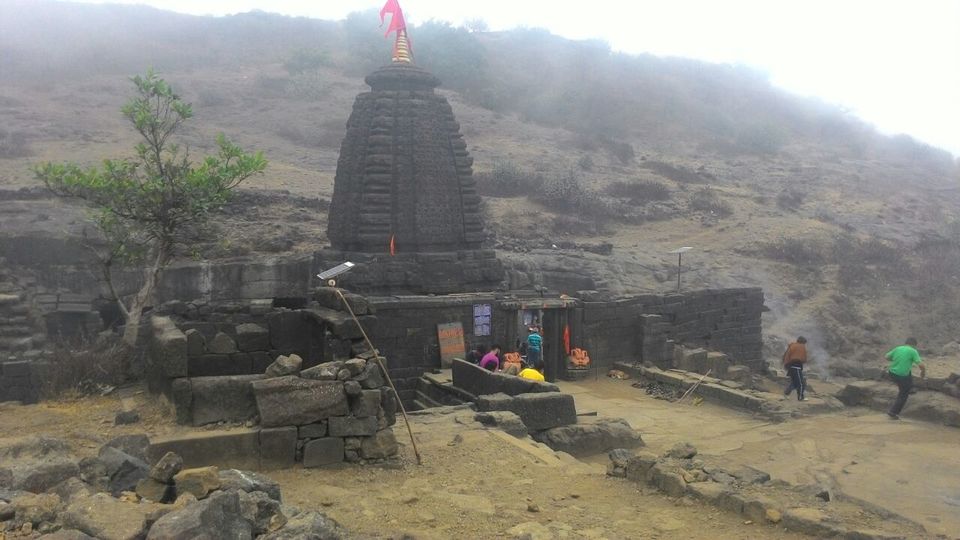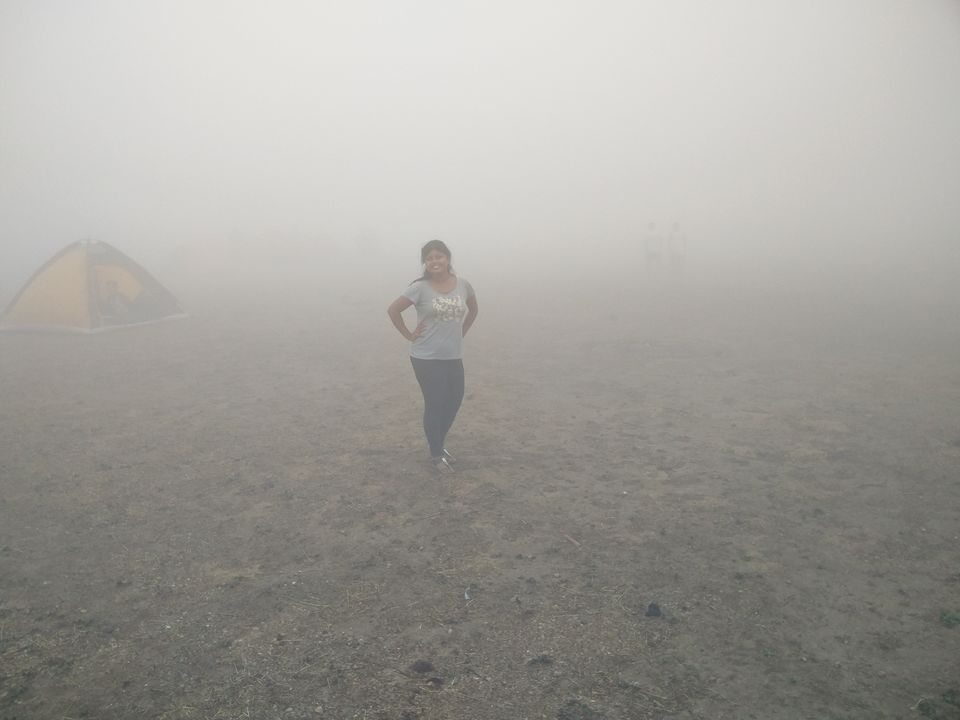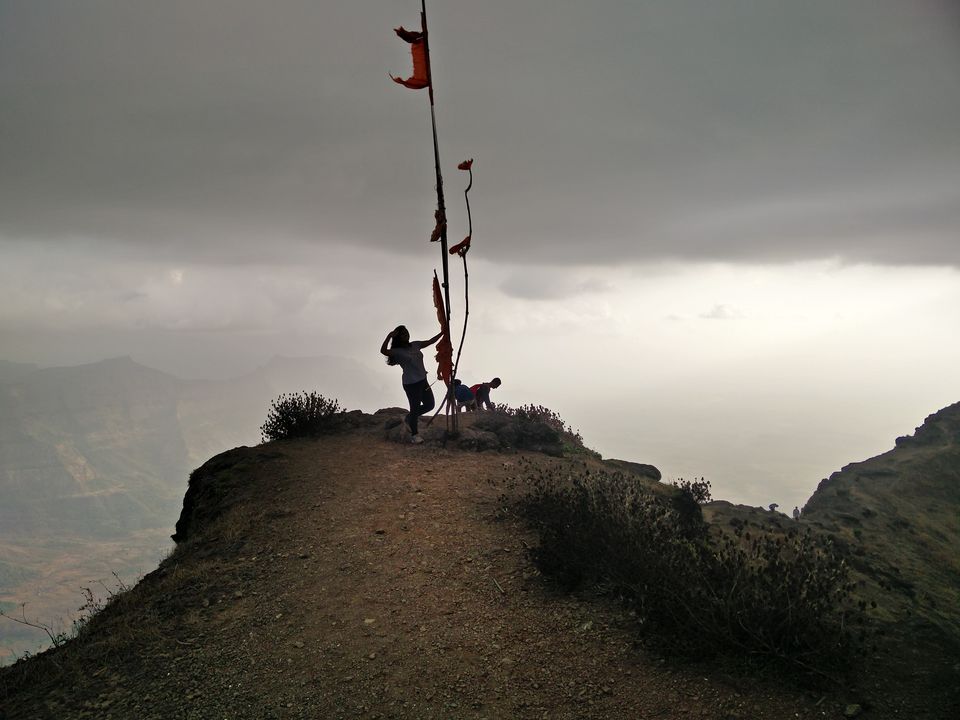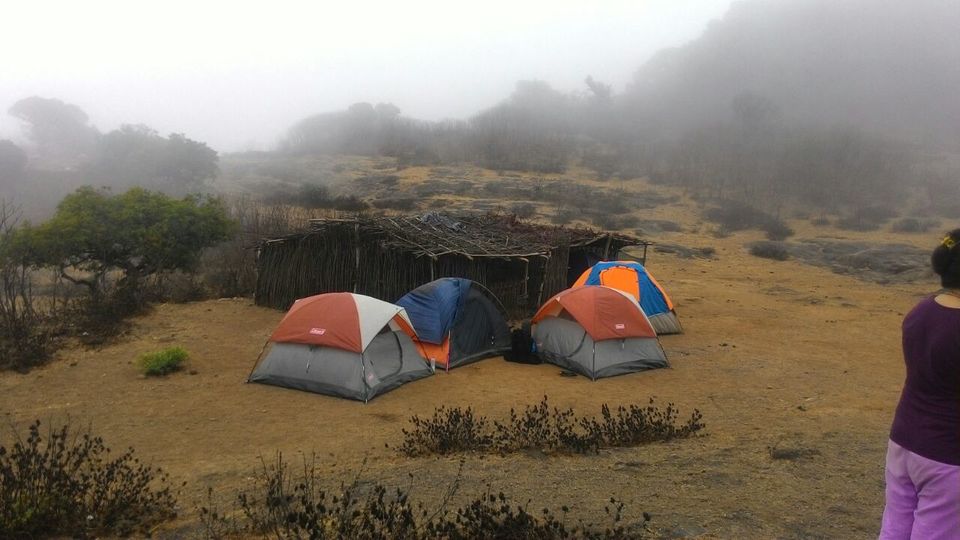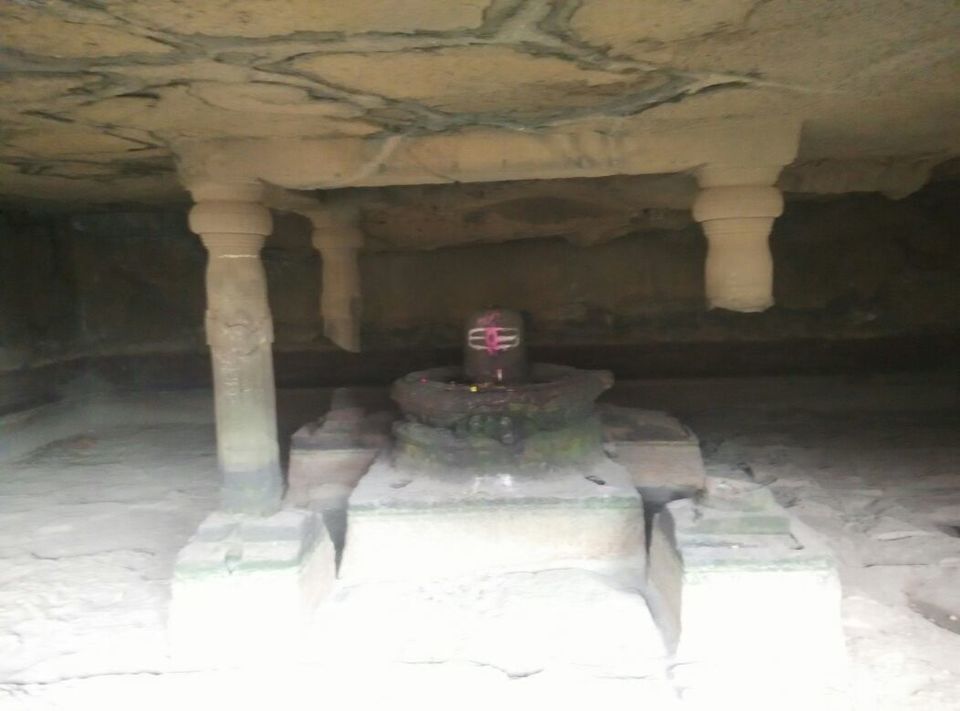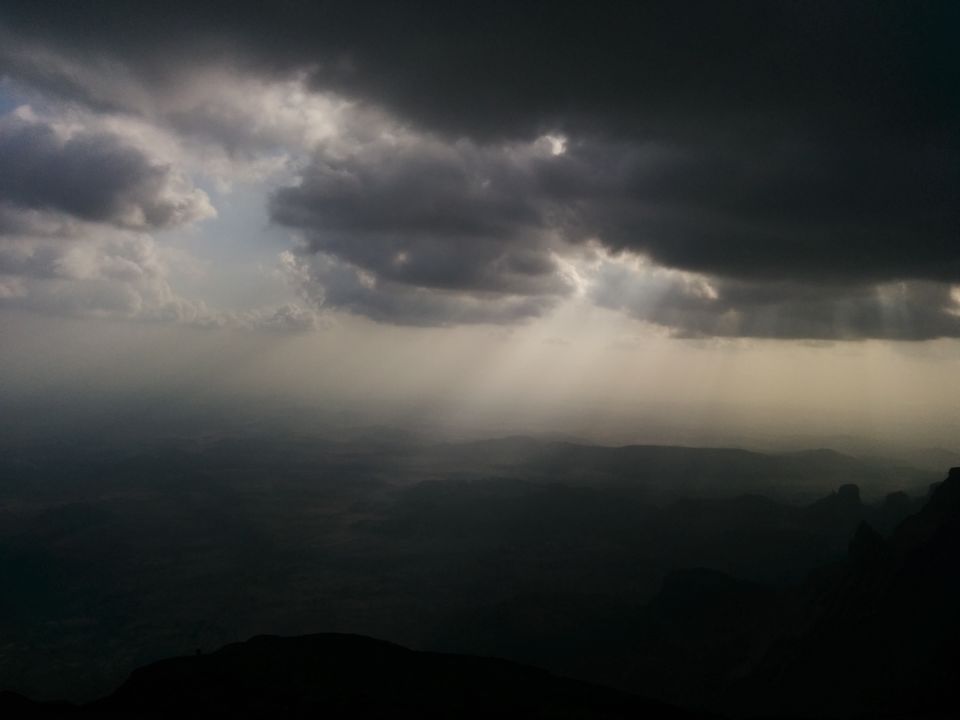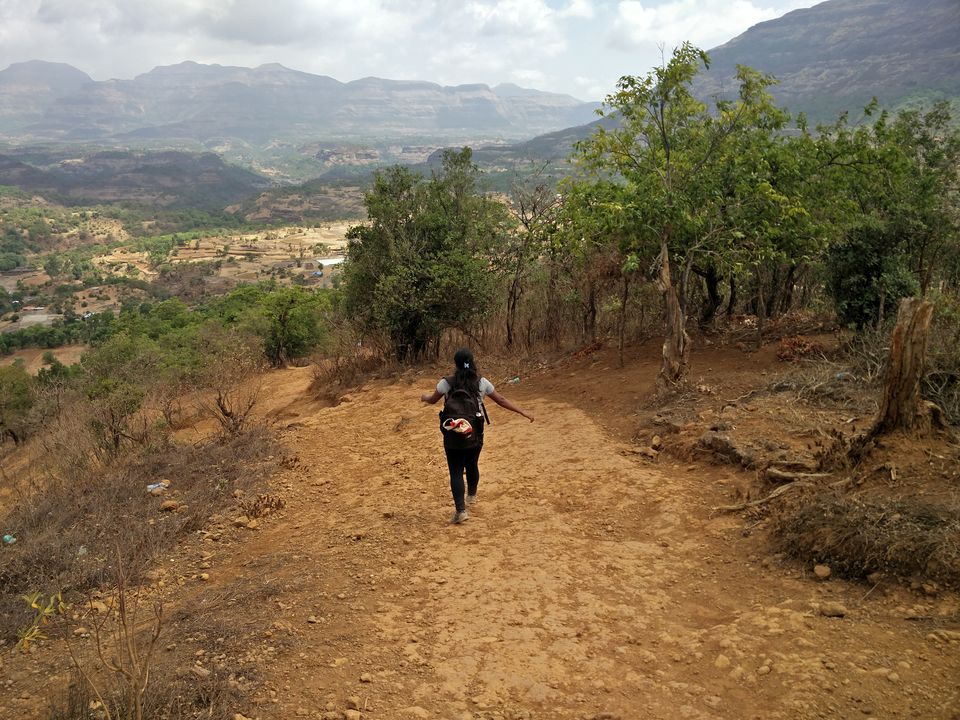 With a bunch of new faces and experienced trekkers, we reached Kasara for the much awaited trek to begin. Enroute, we halted for a tea break!! Yes a tea break at 3 am, sounds exiting. The fun had just begun; we played antakshari and kept snoozing the sleep time till we reached Pachnai, our base village for Harishchandragad. To our surprise we saw some beautiful PEACOCKS enroute Pachnai, we tried clicking some pictures as well.
As the dawn broke, we had our breakfasts and were all charged up to ascend for Harishchandragad via Pachnai village. Through easy walks and touch patches, we managed to reach the temple. Luckily, the weather was gloomy and the wind kept encouraging us to reach the destination. From the temple we further hiked towards KOKANKADA (Our Camping site). There we had typical Maharashtrian Food, which the villagers prepared for us with utmost love. And, yes a much needed rest was required post lunch, so we all indulged in our piece of nap.
After waking up, we got our allocated tents!! No, the fun didn't really end there. With travel trikon, we always look for more…Less really doesn't suit us. Hence, we all marched towards TARAMATI Peak, which is also claimed as Maharashtra's highest peak. The view from top was breath taking, all we did is climbed a few ladders and crossed some jungle patches. Post exploring Taramati, we reached Kokankada to view the hypnotic valley while the sunsets.
Post descending from Taramati, we chose to have our dinner and gear up for Bonfire and chit chat sessions. Listening to ghost stories at camp sites is a must-do, yes its thrilling and scary at the same time. Many chose to shake their leg and sing songs, entertainment knew no limits as the clock stroke 11 pm. Though some chose to sleep, some trikoners chose to bump in inside one tent and continue the fun…
Next day morning, as we opened our eyes we felt cold and the weather turned cool. As soon as we peeped outside the tent, Oh!!! My God….It was all FOGGY!!!! And yes the rains did surprise us. We immediately packed our stuff and headed for breakfast and tea. By now trikoners were all charged up for the descend, with a heavy heart we bid adieu to Kokankada and climbed down towards the ANCIENT CAVES.
We witnessed the prominent SHIV LINGA with 3 broken pillars, as it depicts the 3 Yugas. Only, the fourth pillar is erect as Kalyug is yet to end. As, we moved ahead for some chilled nimnu pani the views kept mesmerizing us. Yes, MIST WALKING down the slopes was fun-filled indeed.
On reaching the base village, we got into our respective jeeps and moved ahead towards Kasara station. Enroute, we enjoyed eating lip-smacking CHICKEN & VEG THALI with Shrikhand . Oh wow!!! Best way to end a trek, isn't it??? Soon, we reached Kasara station and took our seats in the compartment. With trikoners, be it a train journey or trekking time, nothing really bores you. So, we started playing MAFIA in train and kept making strategies to save our respective teams.
Thanks!! Travel Trikon for such a well-organised trek