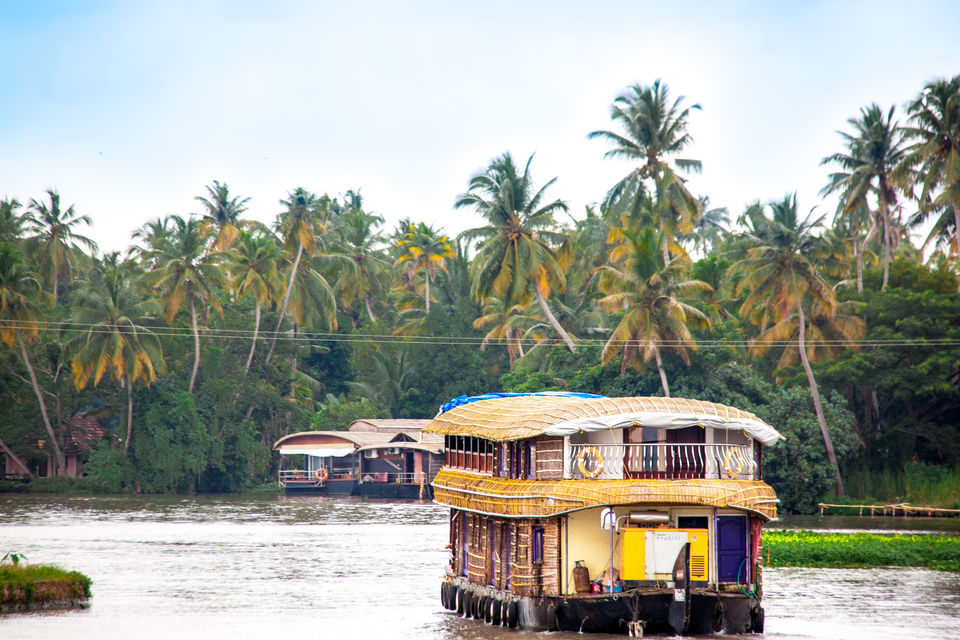 A warm gush of air blew across our face, as our house boat made its way through the gorgeous canal lined up with coconut trees and lush green landscape on both sides. We were welcomed with delicious fresh fruits and cold drinks, which we happily accepted in that warm weather. As the house boat sailed through canals, towns and life as such, we sat at the top deck soaking​ in the beauty India proudly calls - God's own country!
I have experienced houseboats many times before in other parts of Kerala but the experience at Alleppey (Alappuzha in Malayalam) was truly top class. The beauty is incomparable and no wonder why so many westerners flock to this small town of Kerala. Having visited so many countries and cities, our heart keeps going back to my own country.. So read on for a 24 hours itinerary to Alleppey (Venice of the east) in God's Own Country!
How to Reach:
Alleppey is very easily accessible by train, air (nearest airport is Kochi, 75 KMS from Alleppey) and bus (on NH47, well connected to Chennai, Bangalore and Coimbatore) but the most comfortable and scenic route would be to take a train.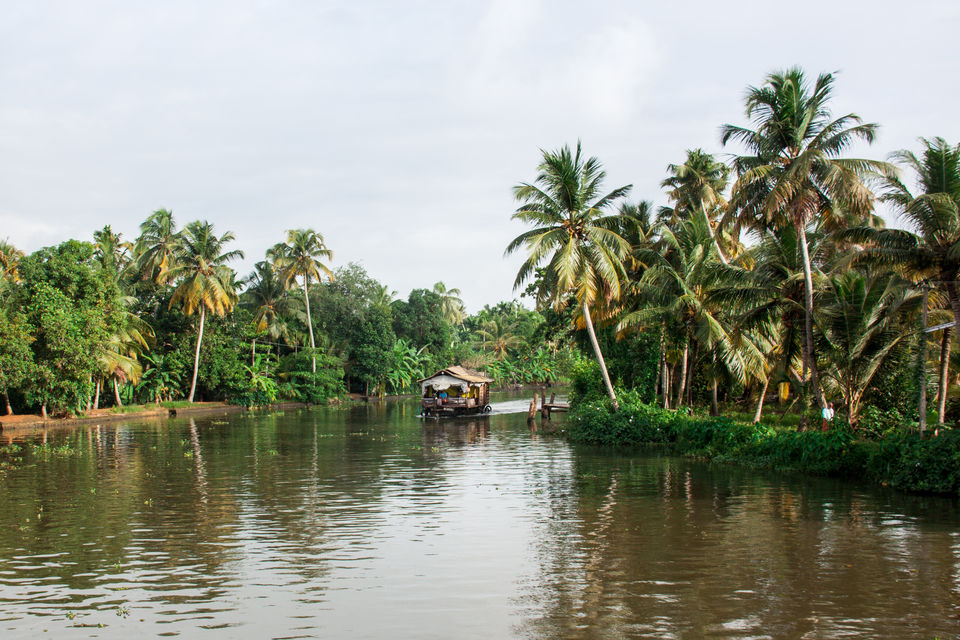 We arrived at Alleppey early in the morning and had booked a room for half day to quickly freshen up as houseboats allow check in only at 12 PM. Alleppey is on the shores of Arabian sea, so we spent our morning wandering bare foot on the beach. We would never forget how Alleppey welcomed us with heavy rains as we ran from one small restaurant to another in search of breakfast! These places, though looked unclean, served the most delicious puttu and sambar. As the rain stopped, we strolled around the village and it's beautiful canals. The sound of birds chirping, smell of earth and lush green surroundings are still fresh in our memories. Tender coconut is available in abundance and we probably lost count of how many we devoured that day.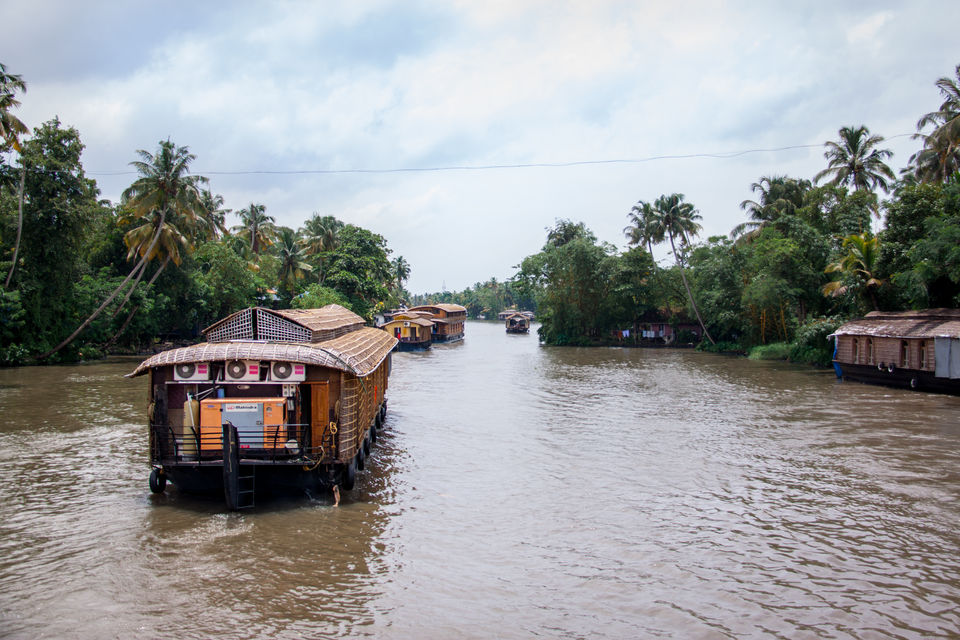 Soon, it was time to leave for the house boat. From Alleppey center, you can reach the "Finishing point" (which is the starting point as well) by walk or by an auto. All house boats in Alleppey start at 12 PM and end at 9 AM the next day. You will be amazed at the facilities provided by these house boats. They come equipped with AC, TV, music system, clean bathrooms, charging points, well trained staff and an excellent chef. These house boats follow a set routine and they do the same activities day in and out. The cruise would start at 12 PM and in around 45 minutes, you will be in the open lake (backwaters), pinching yourself to see if you are in a dreamland. This area (Kuttanadu) is special because the region has the lowest altitude in India, and is one of the few places in the world where farming is carried out around 1.2 to 3.0 metres (4 to 10 ft) below sea level.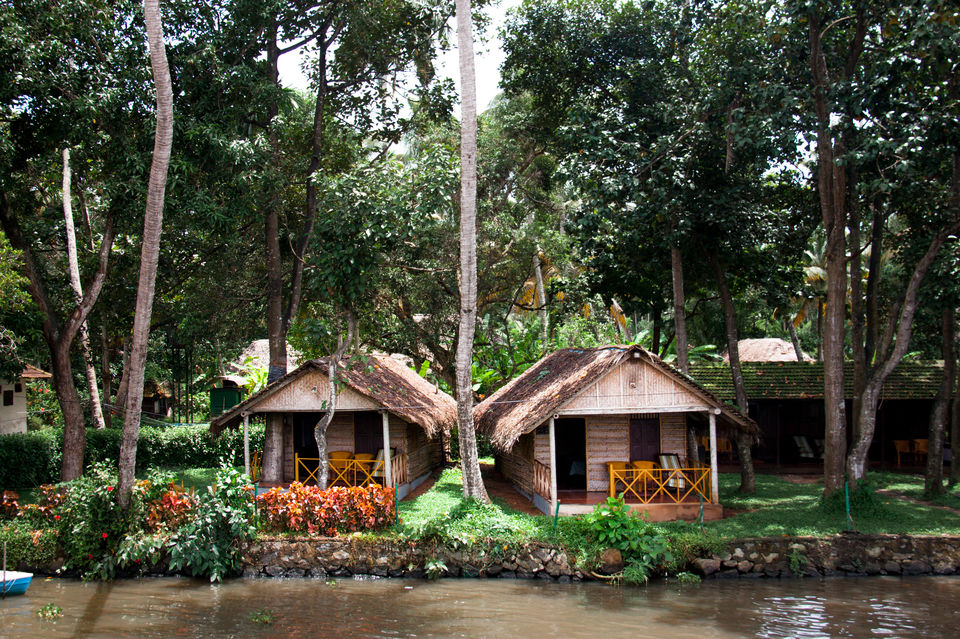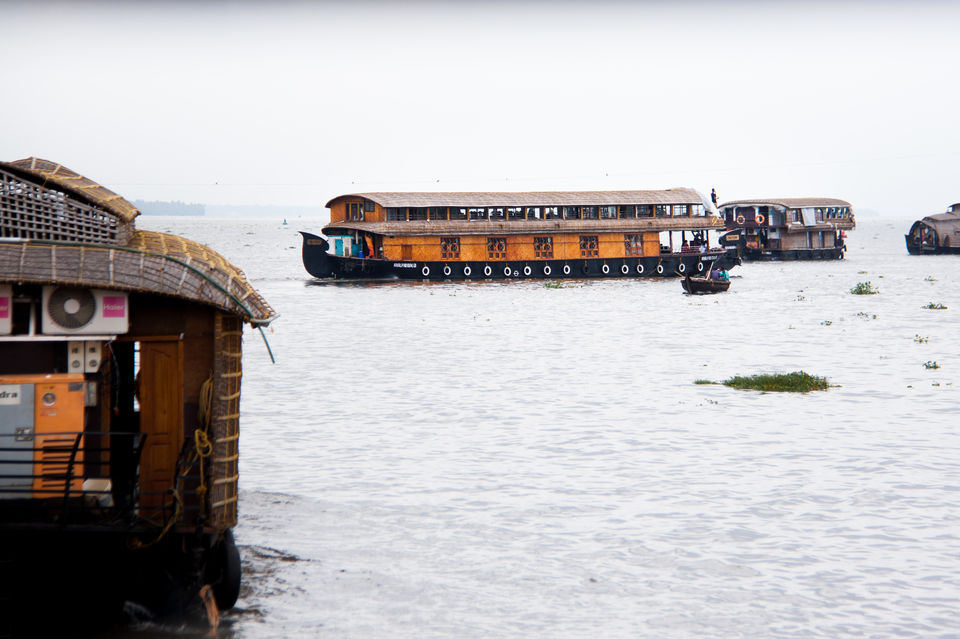 We sat at the top deck and thoroughly enjoyed the scenic beauty the backwaters offered. In the meantime, the aroma of food being cooked in local spices wafting through the air beckoned us for lunch on the lower deck. The cruise then stopped for lunch around 1:30 PM and we were served traditional Kerala style dishes and Karimeen, the most popular fish dish. You can always leave instructions with the chef according to your palate (both vegetarian and non-vegetarian). After lunch, the boat started to sail around 2:45 PM and stopped at a grocery store in the middle of the lake where one can buy fish for dinner and other snacks.
Also read about our other Asian adventures: Istanbul, a beautiful city in Turkey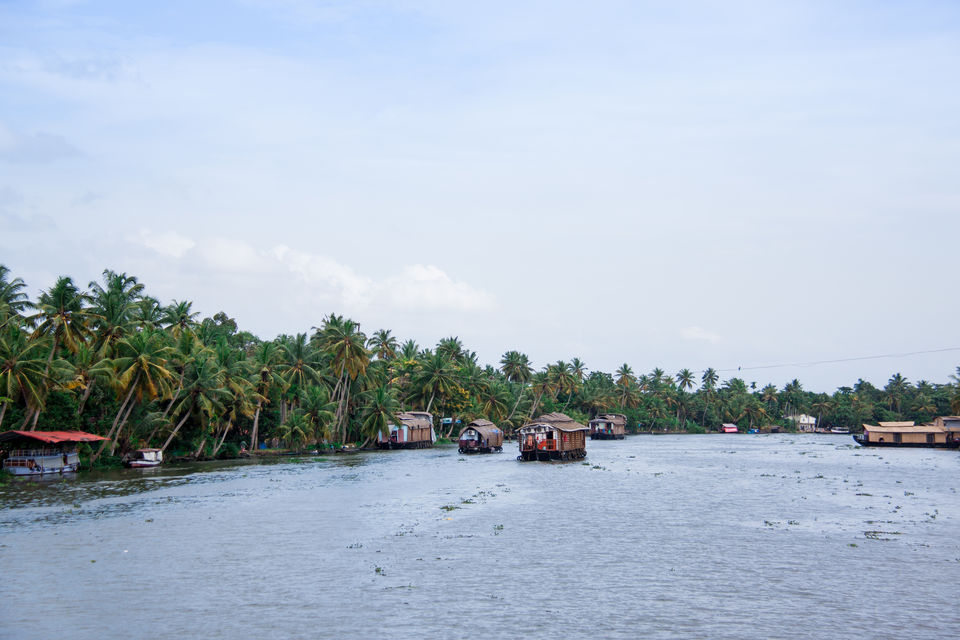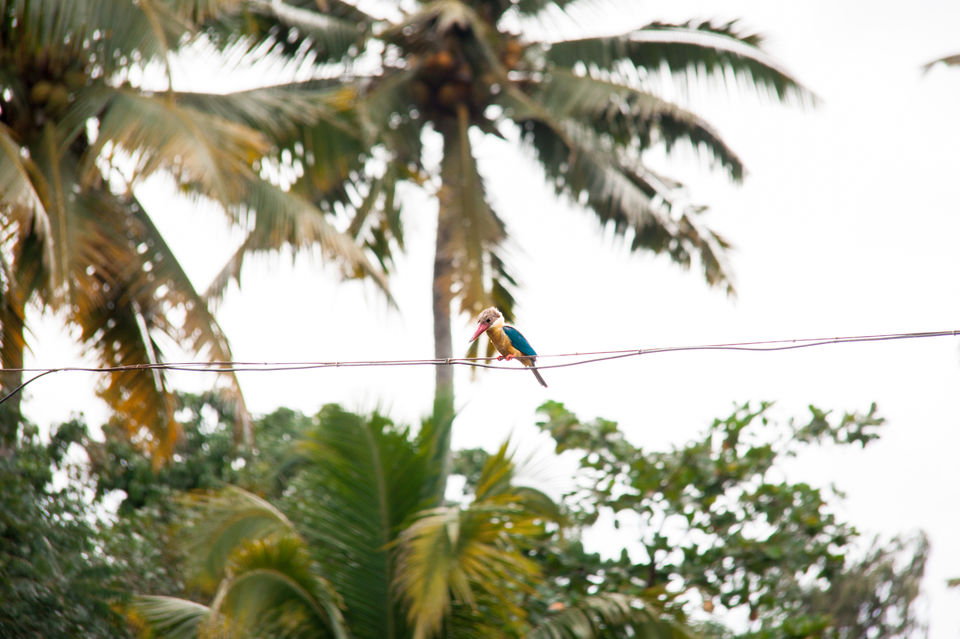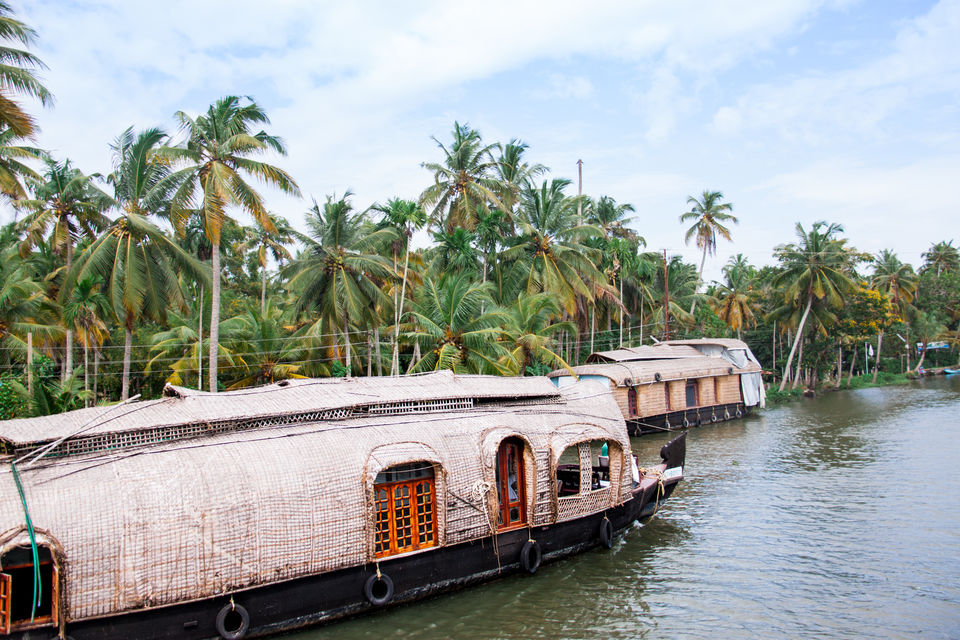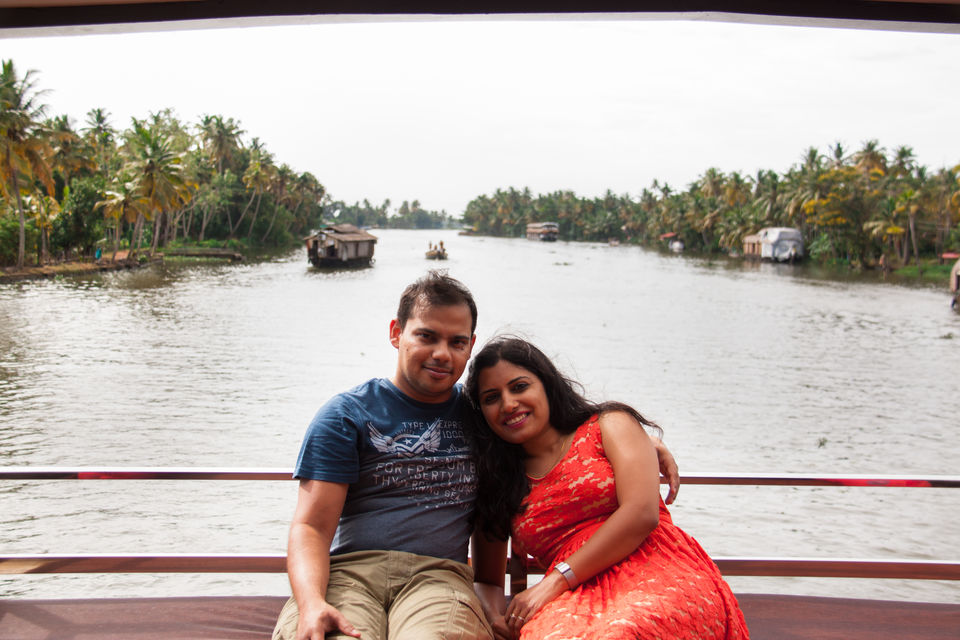 The houseboat continued its journey through various lakes, passing through amazing scenery and anchored for the day at around 5:30 PM. The boat staff made arrangements for connecting the boat to a power source to power up the AC unit and other accessories. The would move from this place only in the morning. We took this opportunity to do a tour of the surroundings in a small boat. This experience was purely blissful as we were even more closer to the water and it was so amazing to see people living over there just jump into the water for a nice swim, whenever they wish.!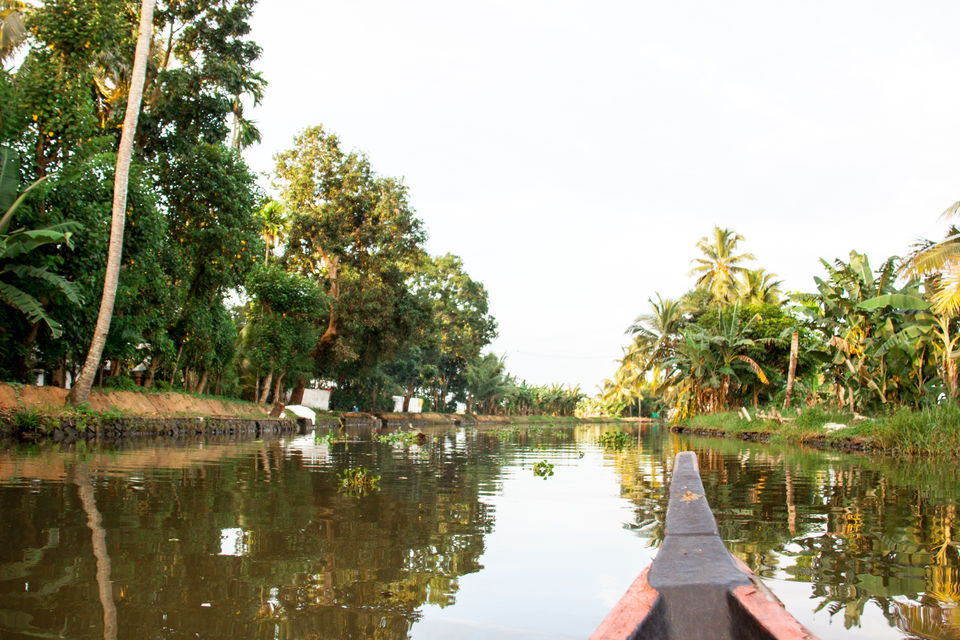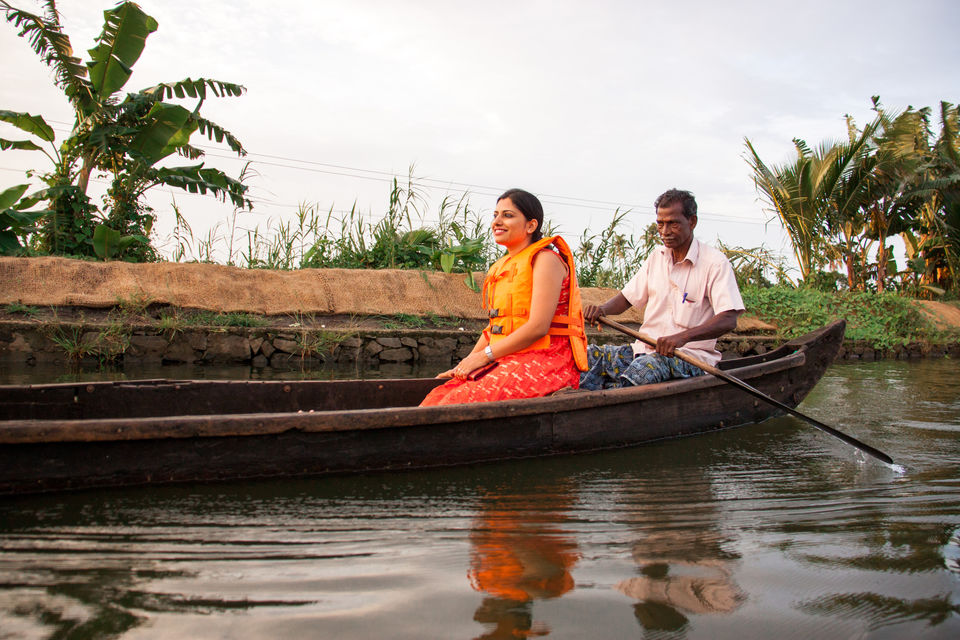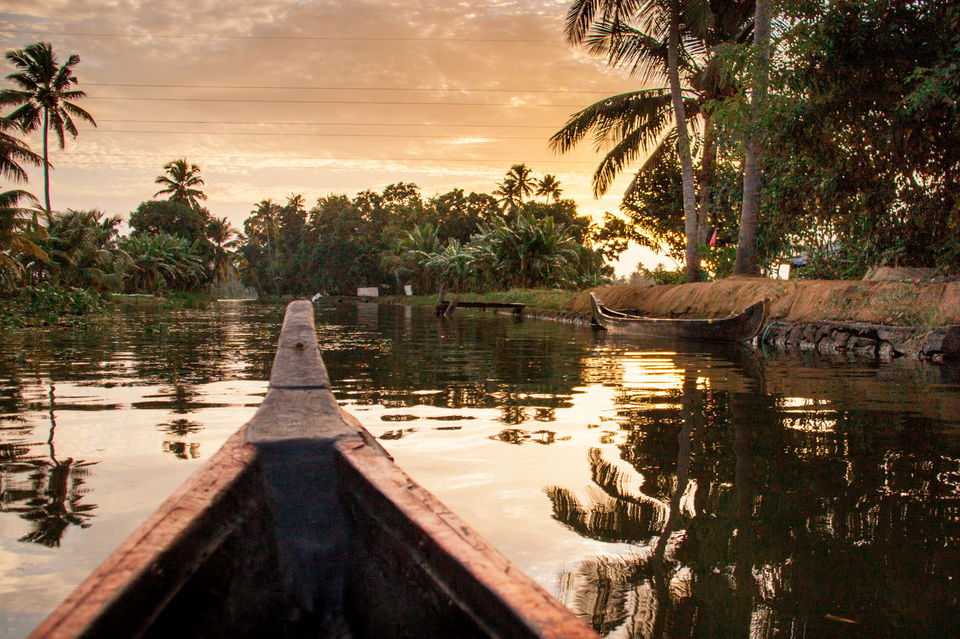 Once we got back onto the houseboat, we were served delicious snacks and tea. It was a grand experience we would never forget in our lives. The place looked serene and the chef started preparing dinner, which was again Kerala delicacies and was a neat spread consisting of both vegetarian and non-vegetarian dishes. It was just mind blowing to come to terms with the fact that we were having an absolutely fantastic time in the middle of the lake, as if we were in the comforts of being at home. No wonder these boats are called "Houseboats"! After a sumptuous dinner, we hit the sack looking forward to catch the golden hour in the morning.
Make sure you wake up early, because there are somethings that can only be experienced at dawn. We saw quite a few house boats anchored around us when we woke up in the morning. As the sky started getting brighter, the beauty of the backwaters starts coming to life. Slowly boats start moving and proceeding back towards the finishing point. We could see a couple of houseboats sailing one after the other to reach their destination. You would see kids going to school, women washing clothes, vegetable and fish vendors sailing from one house to another - all happening around the backwaters and on boats. It really amazed us how life went on, without roads and around these backwaters. The chef had prepared a traditional breakfast while we were amused by the surrounding area and again we had a delicious morning meal, fueling us for more adventures for the rest of the day. The whole experience was extravagant and one should definitely do the houseboat cruise.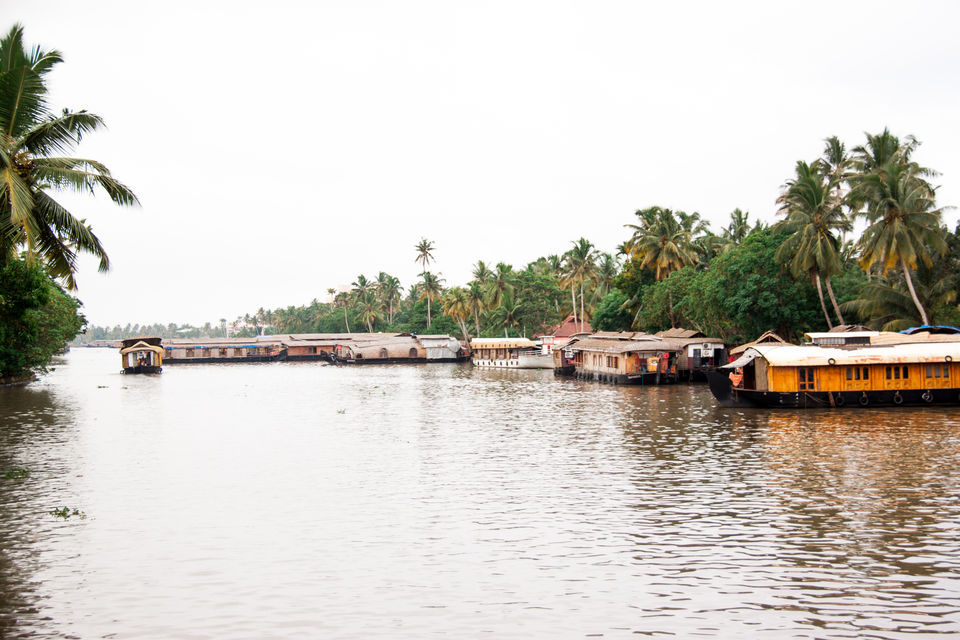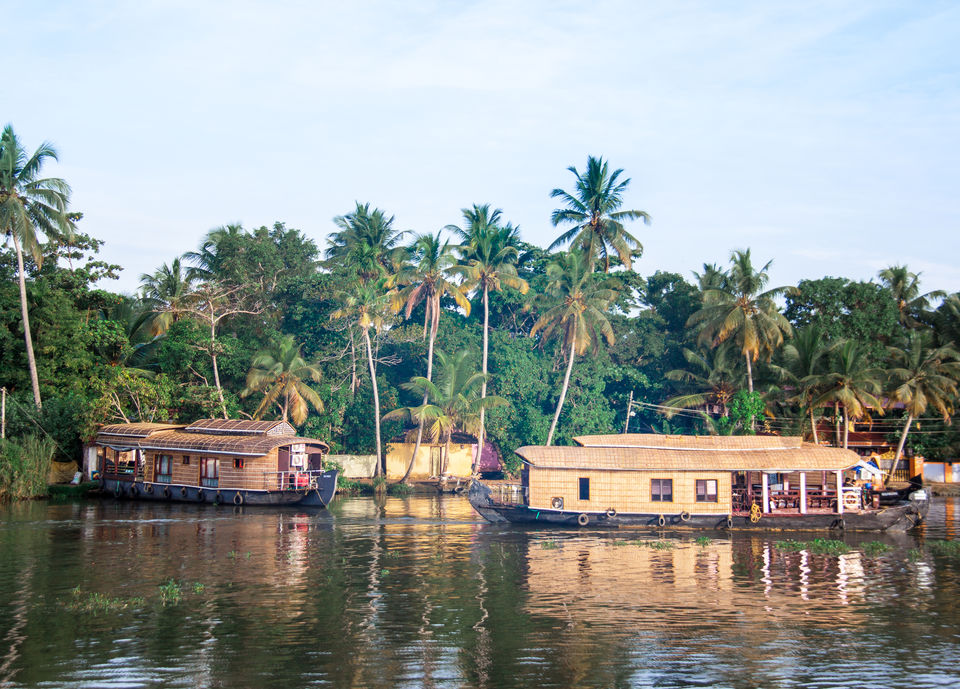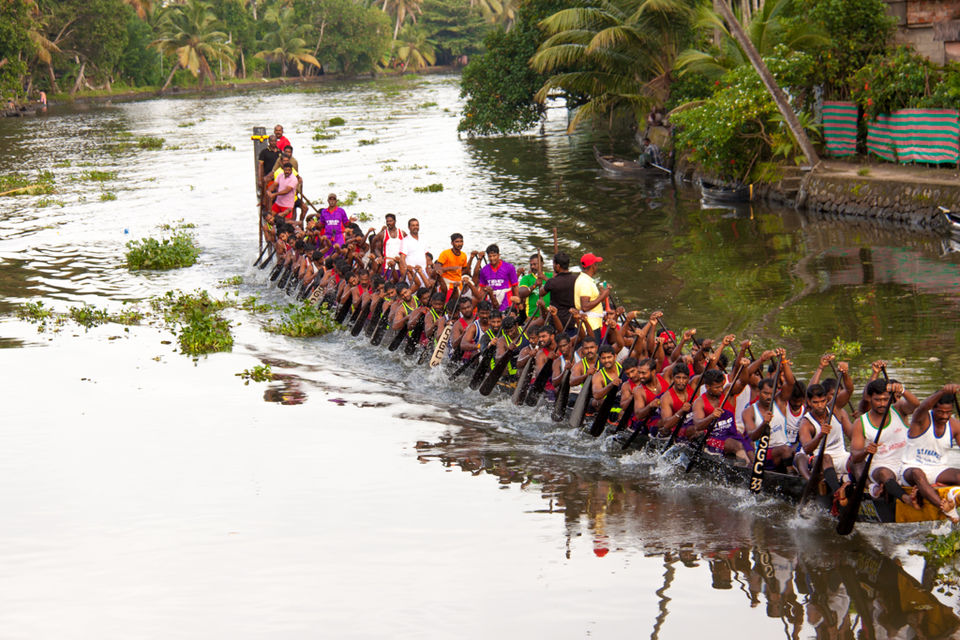 Which boat to choose:
There are probably hundreds of house boats you can choose from and they would offer more of less the same thing. Some say that you can find a boat in morning and haggle for prices but we chose to book in advance. We chose Sandra House Boat and we have no complaints. Our experience was very memorable and the boat was very hi-tech.
Tips:
1. Carry a mosquito repellent. You will definitely need them in the evening.
2. Best time to visit would be during boat racing festival time called the Nehru Trophy Boat Race, as you can see the guys practicing in morning and evening. This happens every year on the second saturday of August. The race is even broadcasted to over 50 countries. You can even choose to stay in a resort in Alleppey and experience these one of the kind race.
3. Houseboats are best enjoyed with friends and family or when you are on a honeymoon. We traveled with our friends and had a blast.