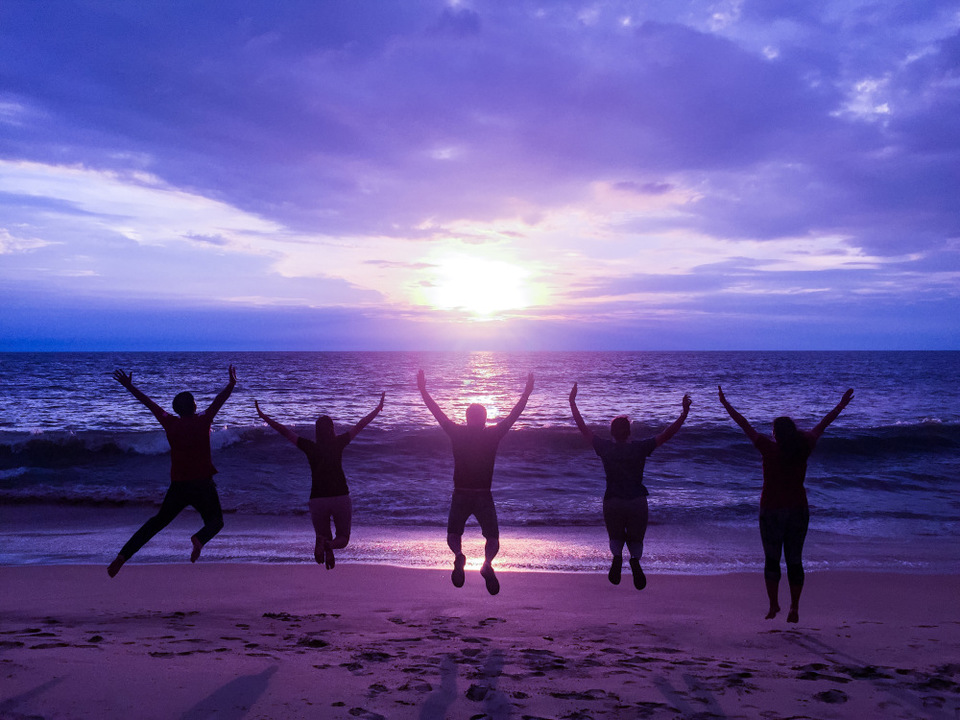 All about the Alleppey Backwaters and more, Kerala A backpacker trip to Allepey in God's own country Kerala a must visit place for Nature lovers. A word House Boat will come in mind when someone say Alleppey, backwaters But we want to explore Alleppey more as a locals than a tourist. We covered most of the places the way how local travel through government ferry or autorickshaw.
We have taken bus from Bangalore to reach Alleppey which took more than 12 hours , so on the day we reached Alleppey we were quite exhausted and wanted to spend day by relaxing at beach. Alappuzha beach is so clean and long you can spend whole day walking by sea then also it will not end. The first modern factory for the manufacture of coir mats and mattings was also established at Alappuzha. They were exporting mats out of India through Alappuzha harbor. Our hostel was at prime location just next to the beach so we have taken maximum benefits of the location to hopping on beach whenever we want. As a food lover I always experience different food at different places, so have found a café by beach which serves different varieties of vegetarian food which made our day much more comfy and relaxing. Evening we thought to experience kerala traditional oil massage, always heard about traditional kerala massage so checked it off from the bucket list. I would recommend everyone to try kerala massage at least once in a lifetime. Totally different experience, than the massage I had before in other places.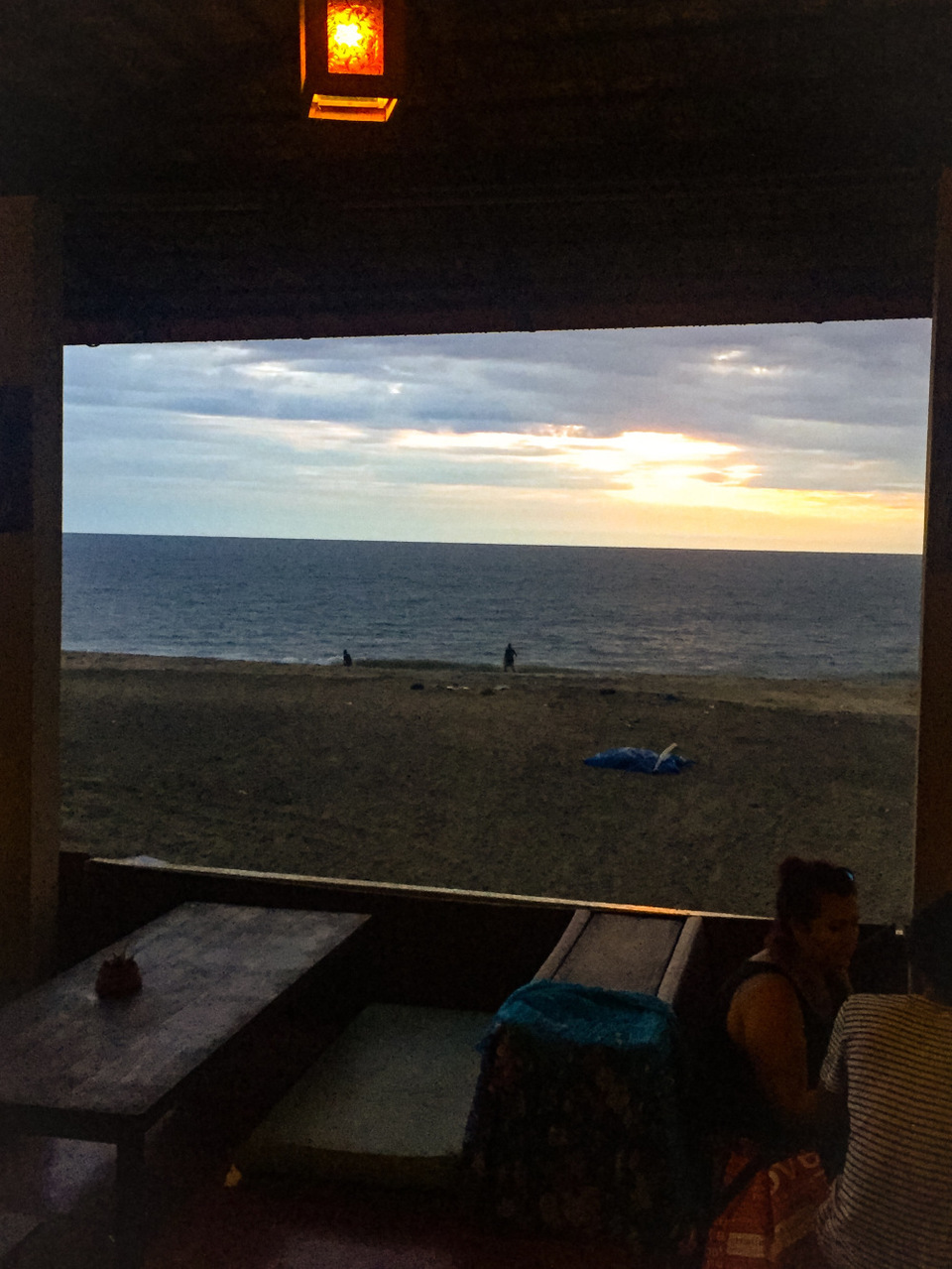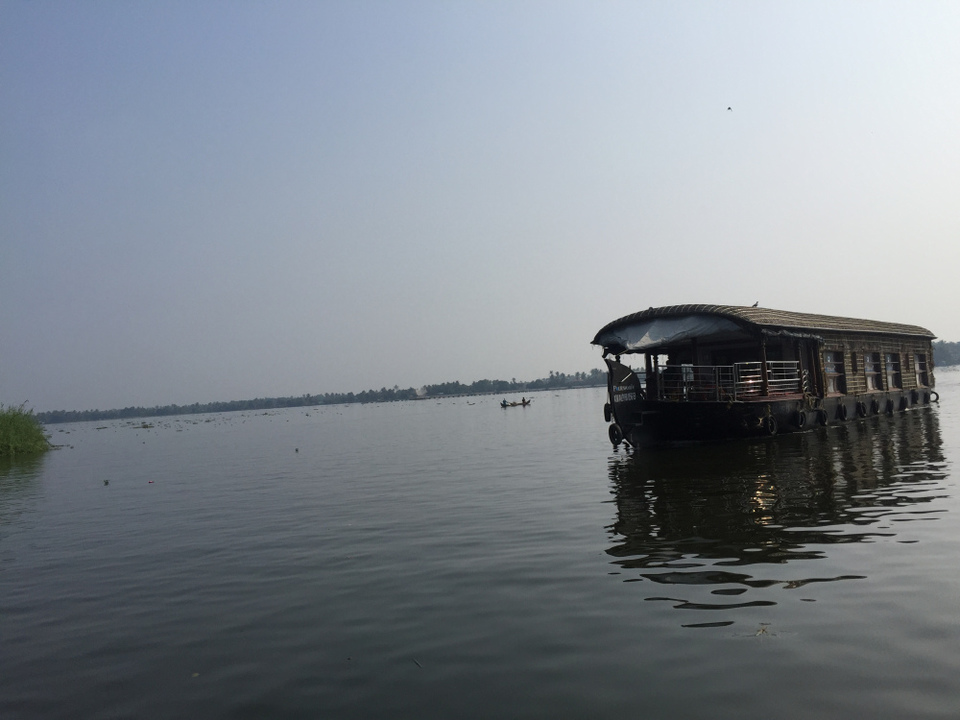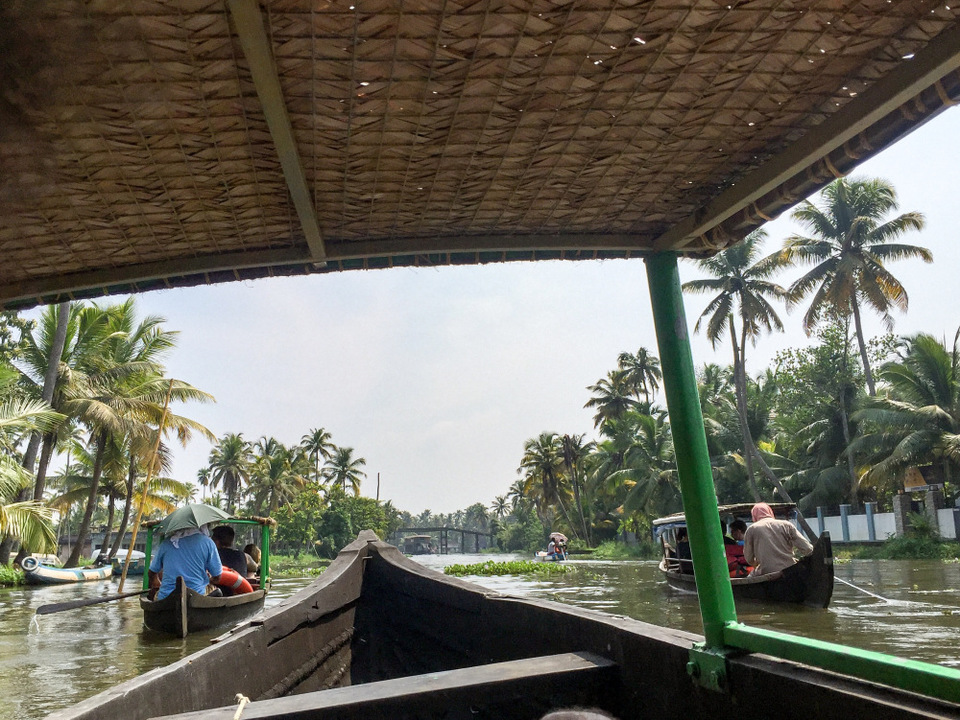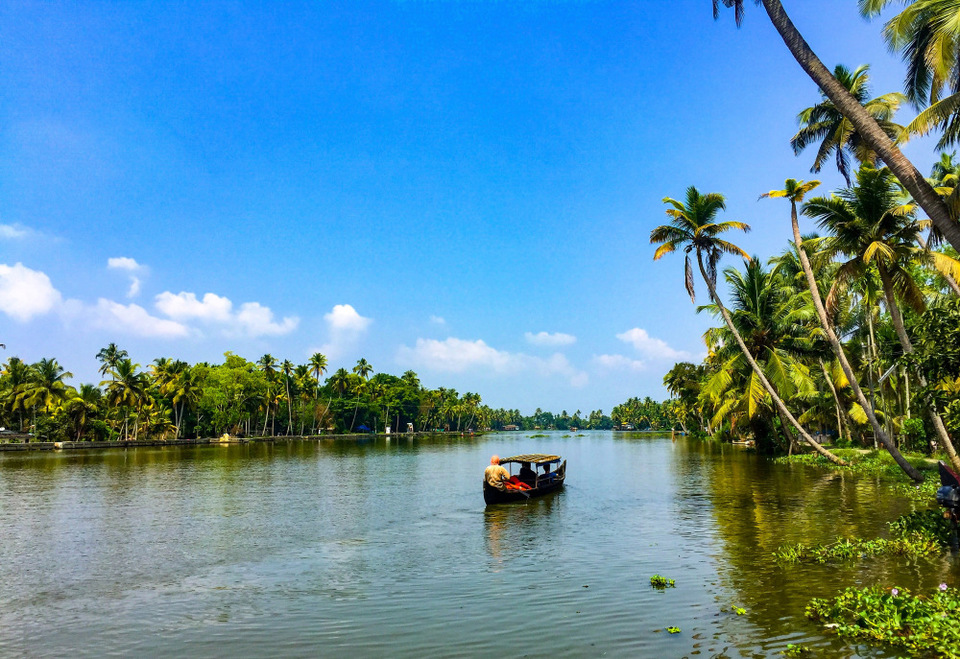 Next day we have opted for a canoeing tour on backwater which was starting from morning 8 AM to evening 5 PM. As I said previously we have taken most benefits of our hostel location I got up early and went for beach hoping before we start our day. Pickup came to pick us up and dropped to local ferry station from where we have to start our backwater tour. I heard that tourists here hire a floating houseboat and wander through its maze of interconnected lagoons, canals, lakes and inlets - Recent trend is people come here for their honeymoon. I heard that tourist spend days sitting on the deck, experiencing the beauty of the backwaters in Kerala, with a book in their hand, while swiftly sailing through one village to the other. Those houseboats will have luxury experience air condition rooms, fancy restaurants and open sky bar on first floor. I wanted to explore this place as a local but in my own way. We happened to take the early morning ferry - In a government ferry, surrounded by a bunch of locals who were heading back from the mainland Alleppey, with all the ration they needed, and a newspaper that they'd just purchased, children are going to school everything seems to be normal for them No one seemed excited about the beauty of Kerala backwaters. A quick conversation with our local guide and I found out all locals are using those ferry as we are using our local bus/train transport on land then I realized that ferry is the only cheapest way of transport in backwaters area provided by government. Locals are using different types of boats some uses ferry, some uses shikara for tourist, small canoe to deliver goods. Ferry dropped up near to one home stay where we had authentic kerala breakfast called Idiyappam, Idly, tomato chutney and Tea. After small break we got into the Canoe for our backwater ride. For the next few hours, I saw the backwaters of Alleppey - in our guide's canoe. He was working as a chef in House boat for four years before jumping into this business. Alleppey is one of the few places in the world which is situated below sea level. The experience that this place gives you, as a tourist, is indeed very different if you experience it with the eyes of a local. Every now and then you float through a sleepy village and come across people who were busy going about their daily activities. Houseboats, that make the majority of the traffic in the backwaters, what you sometimes stumble upon is a small canoe, with a fisherman delivering goods like gas cylinders, house construction stuffs, and sometimes, local people. We have seen homeopathy medical Centre serving on boat only. For school kids pick drop school has their own boat service isn't it amazing? Though recent flood affected kerala very badly, the backwater in Kerala had its own charm. people seemed to have adopted a good lifestyle while living in a complete harmony with nature. we have seen the watermarks on the houses which reminding local people about the devastation of nature. While kerala is still recovering from flood and tourism is still has to catch up speed but locals are already in exciting mood to welcome tourist.
The main benefit of roaming in small canoe is you can drift through small canal - and run through its colony of small villages, you come across housewives washing clothes or doing other household chores, while men were busy driving boats or working in the paddy fields or taking bath or catching fishes. You can call it Venice of India. The backwaters run along the entire length of the state of Kerala, covering several districts, each with its own unique charm and appeal. And dwarfing the beauty of all the other backwaters are the backwaters of Alleppey.
After almost five hours of canoe ride in backwaters we came back to homestay. Had mouthwatering kerala food which includes Kerala rice, veg curry, raw mango curry, sprouts, onion raita, bitter guard curry and Fresh fish curry for Non-Vegetarian. The food was delicious I had never eaten so much kerala rice in my life before. Post lunch we had black tea and started walking back to catch the ferry for main land allepey. The walk way back to ferry stand was so narrow with backwaters at one side and paddy fields at the other side. We witnessed sudden climate change and it started raining heavily. We were lucky to spot people practicing for upcoming boat race. We headed back to hostel, freshened up and got inside the kitchen because previous night we have decided to prepare dinner by our own. We had prepared rice, dal tadka, egg-bhurji and paneer tikka. Others also tried and tasted the food we had prepared. That's the best part of hostel stay you will meet so many like minded people from different countries and states. We met so many people from different parts of world like Argentina, France, UK and Israel. After having dinner we were lying on the couch and chitchatting ,few others are enjoying terrace view with music. Midnight we all felt to walk on beach and started walking toward beach with mike. There was karaoke on and we belted out the classics songs one by one and danced together, such a crazy Night with full of memories.Other than BACKWATERS
Next day we got up little late, spend quality time on the hammock on terrace of the hostel which has a beach view. We wanted to try local traditional drink called toddy. Toddy is made from Palm trees famous in locals and good to have it in the morning when it will be fresh. We quickly rush to nearby shop to get some sample of that drink to taste. It was bitter and tangy not that good in taste for me at least. We wanted to explore near by places of hostel before catching our evening train to return back, we had yummy break fast from hostel and started walking towards the Alappuzha light house which was around 15 mints walk from the hostel. Once we reached to light house we realized it was closed during that time and only opens after an hour ☹ what to do now? we thought to spend time in the near by oldest cafe "Indian Coffee house". We tried most of the items available in their menu, though we had breakfast just an hour back. Yeah we are bhukkad !! again we reached to light house this time it was open we went into it ,to witness aerial view of the Alappuzha beach from the top, clicked few pics and visited light house museum.
Next we want to see local market, with help of locals we went to market as suggested by locals. We went there with high hopes but nothing was promising or new we found there. After spending an hour we finally came back to hostel, prepared tea for ourselves and relaxed in hostel. Last two hours we wanted to spend on beach and watch our last sunset of this trip by beach. That blissful moment of seeing sun setting down behind the sea, orange sky, sandy toes wanted to hold that moment for ever. It started raining again, we quickly grabbed our delicious evening brunch at our favorite café by beach and left for railway station to catch the train to head back Bangalore.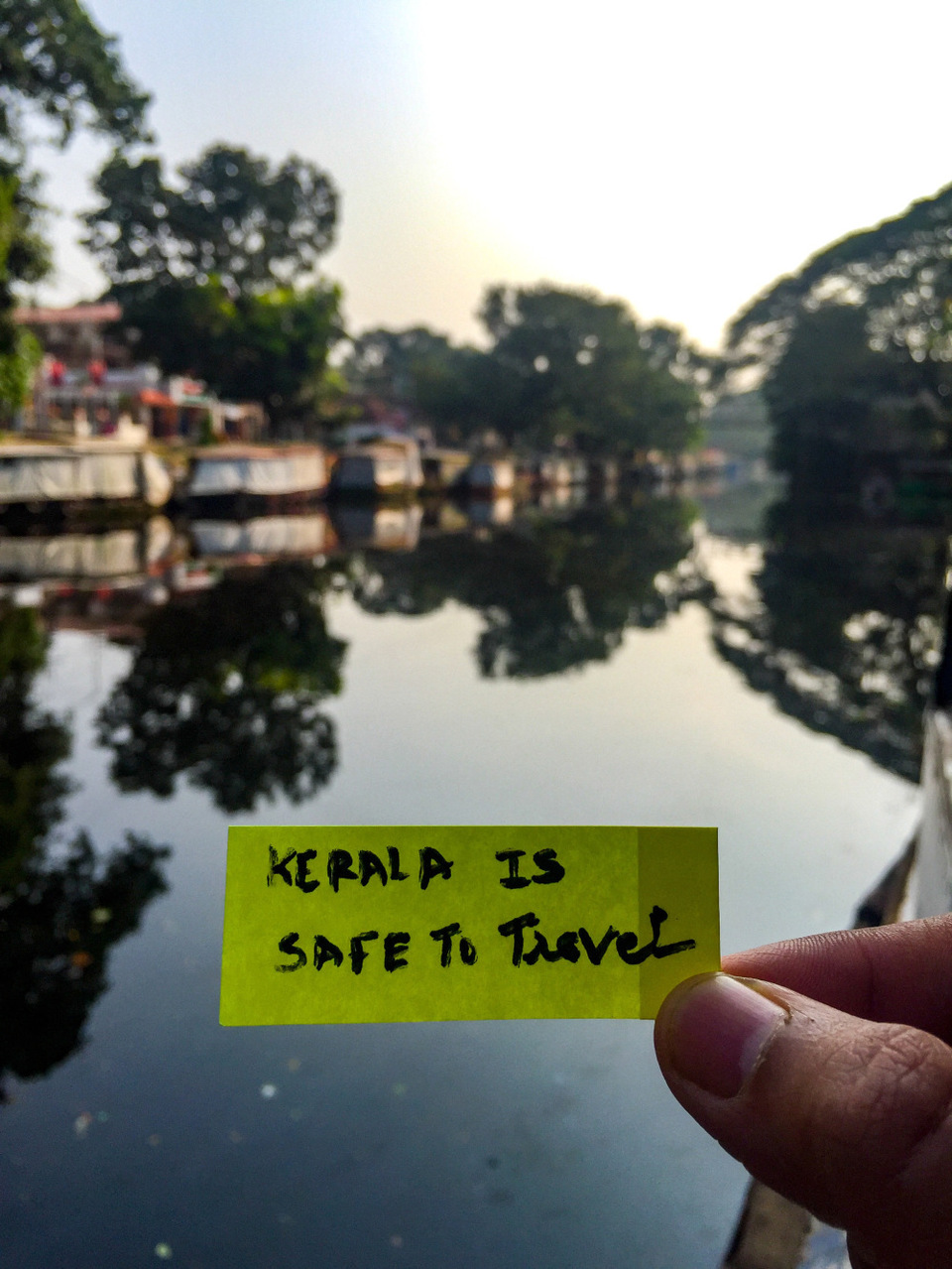 Learning from the Trip If you are planning to go Allepey spend time as locals, try to go in government ferry or take canoe trip for the day or half day, which will give you much insight of locals routine life and get a chance to have home made healthy delicious food. Locals are friendly here and helpful. For food lovers Must try Toddy and fish items. Alappuzha beach is clean and long, ditch the crowded places and head to allepey to get feel of beach and nature at the same time. Nothing unique to buy from allepey except typical kerala saree and lungi.