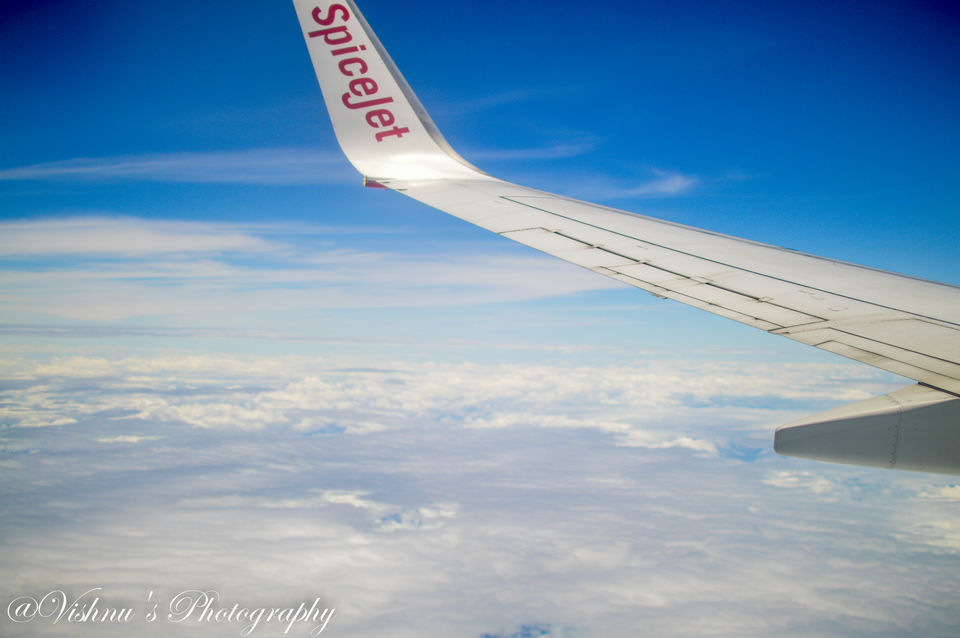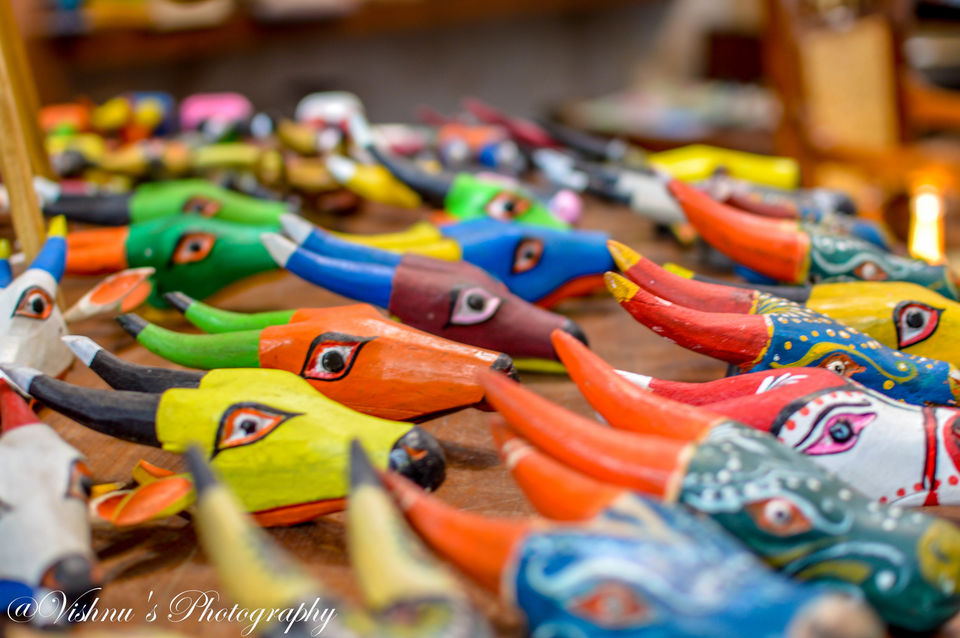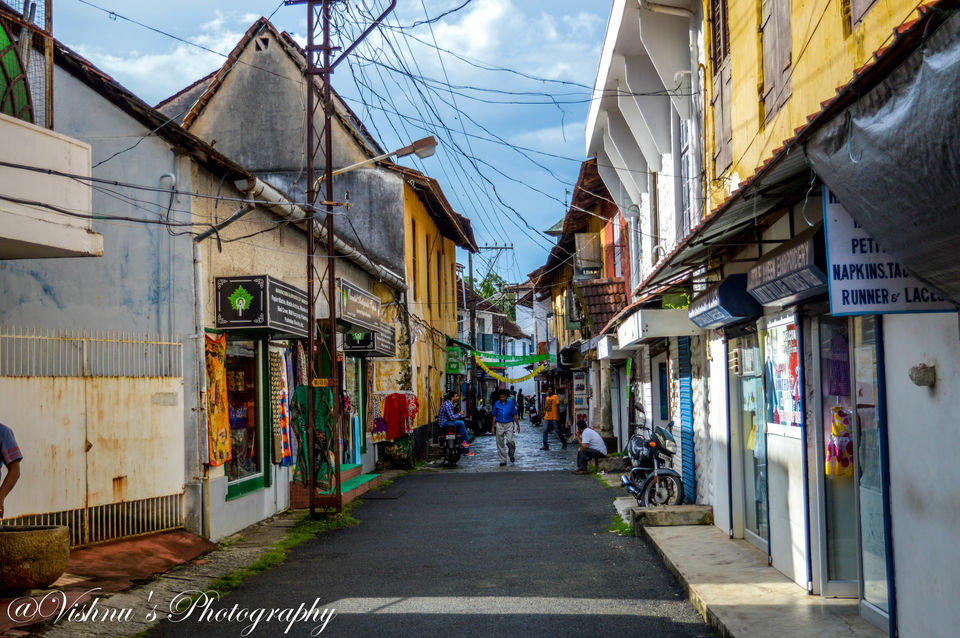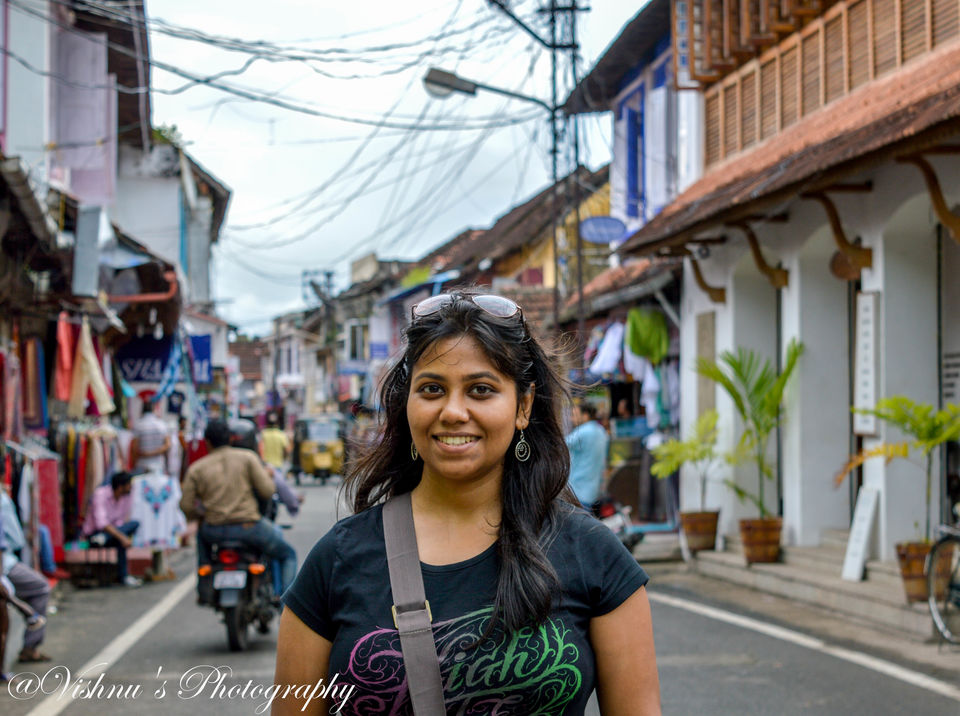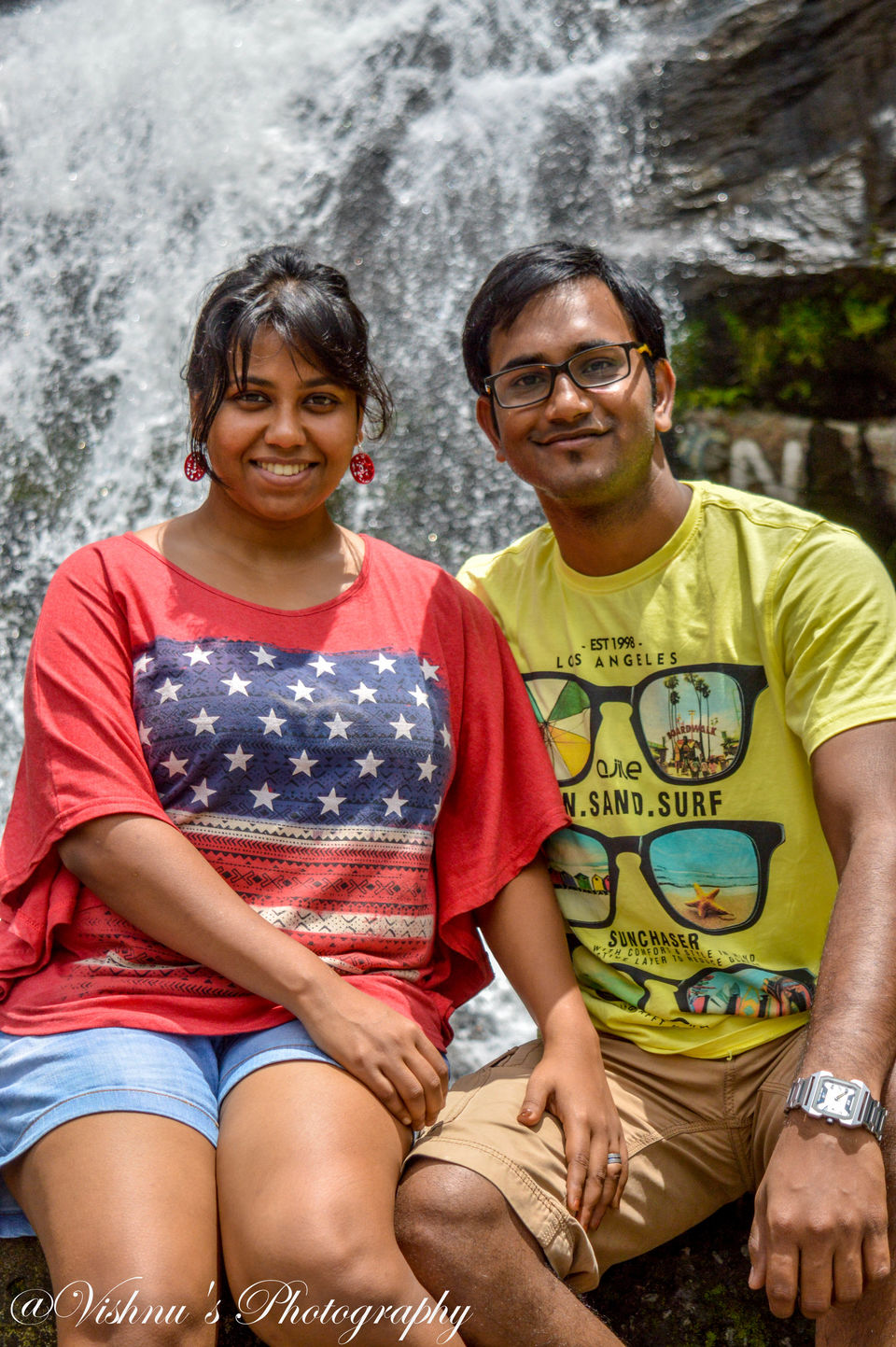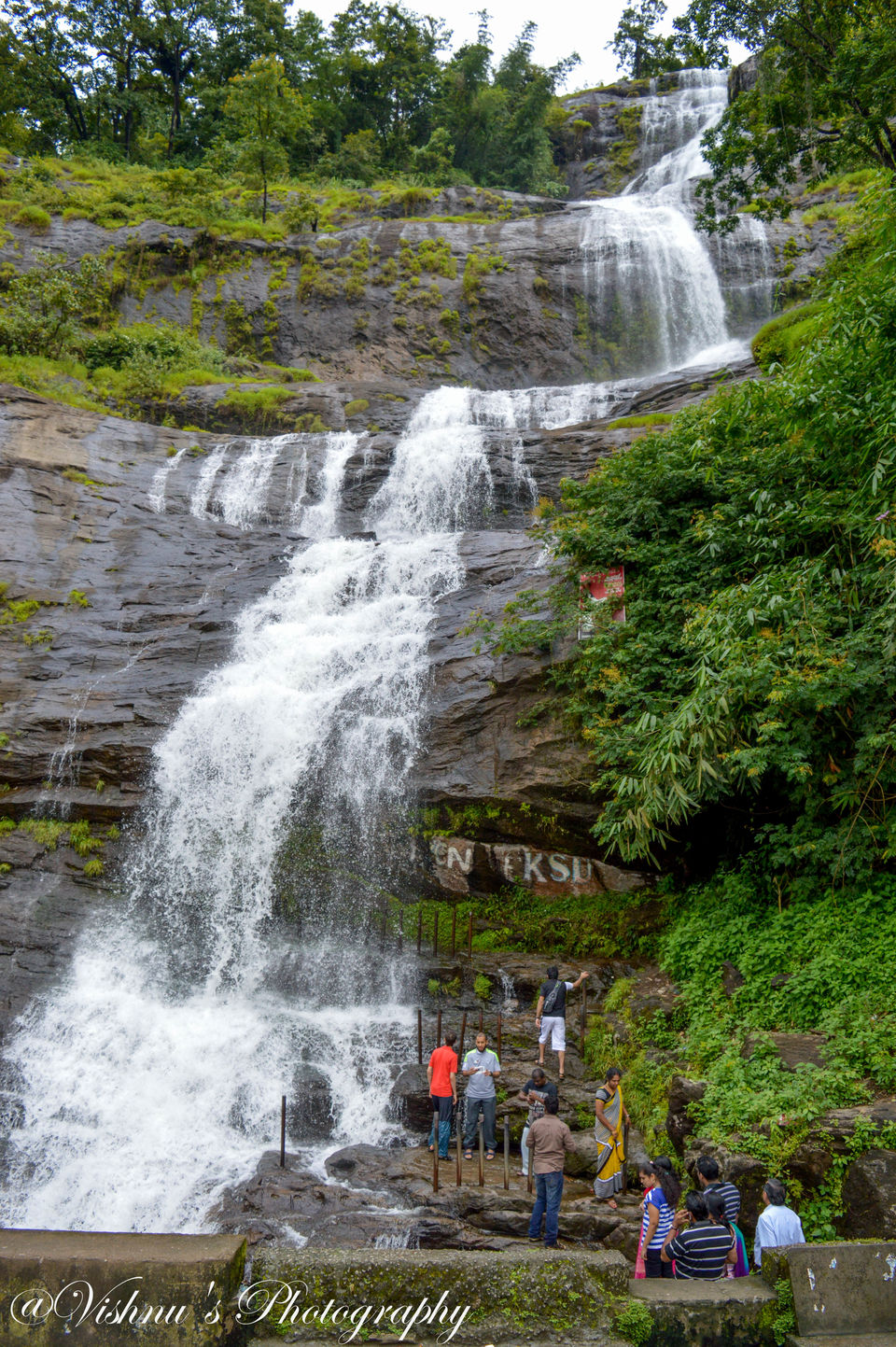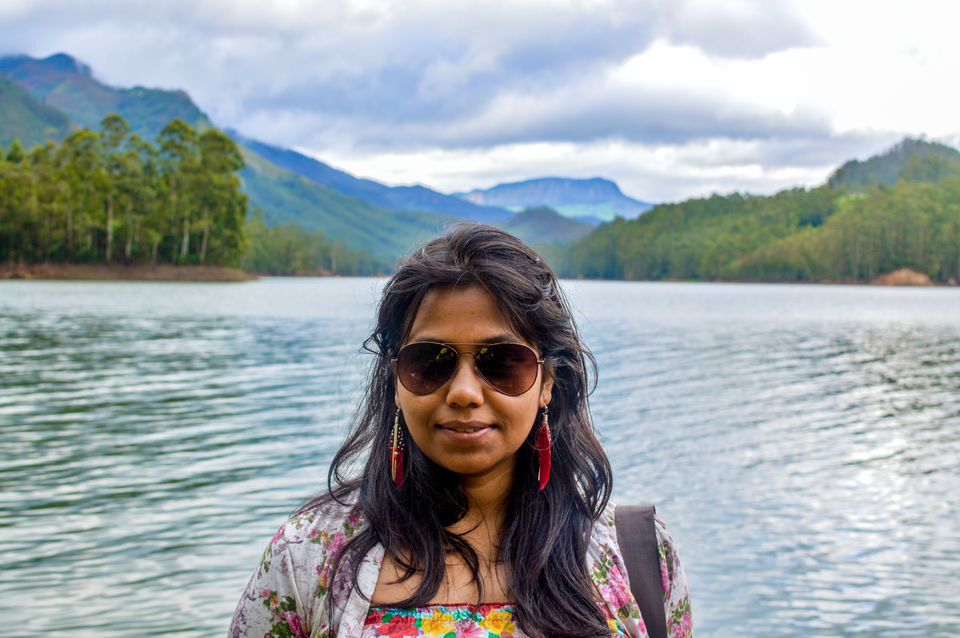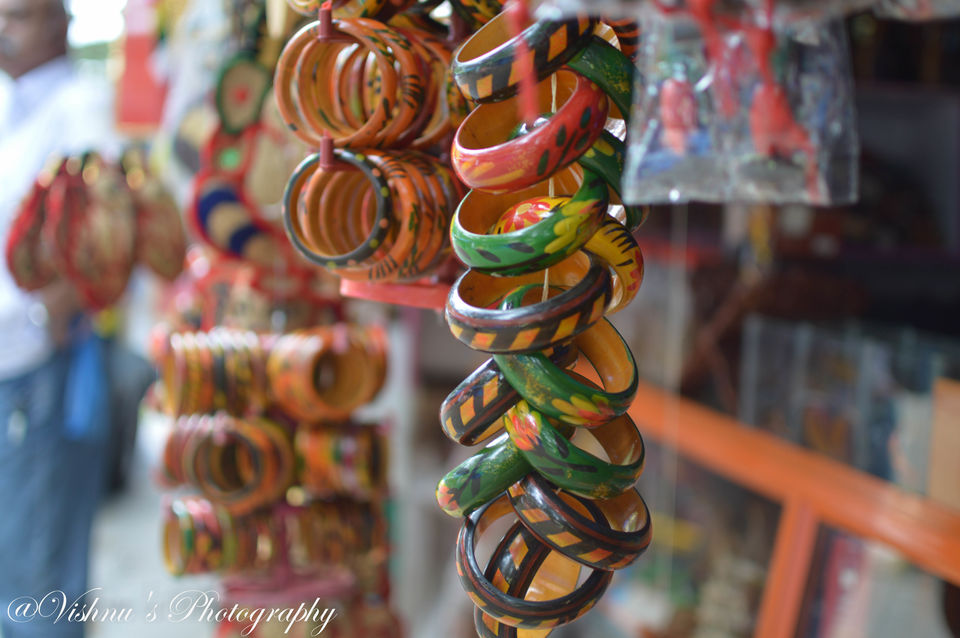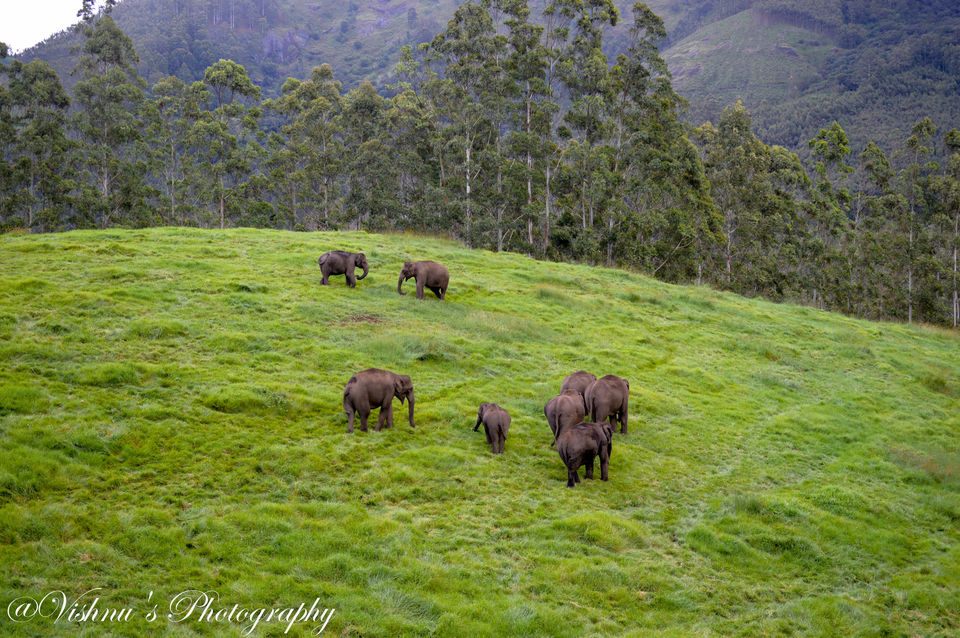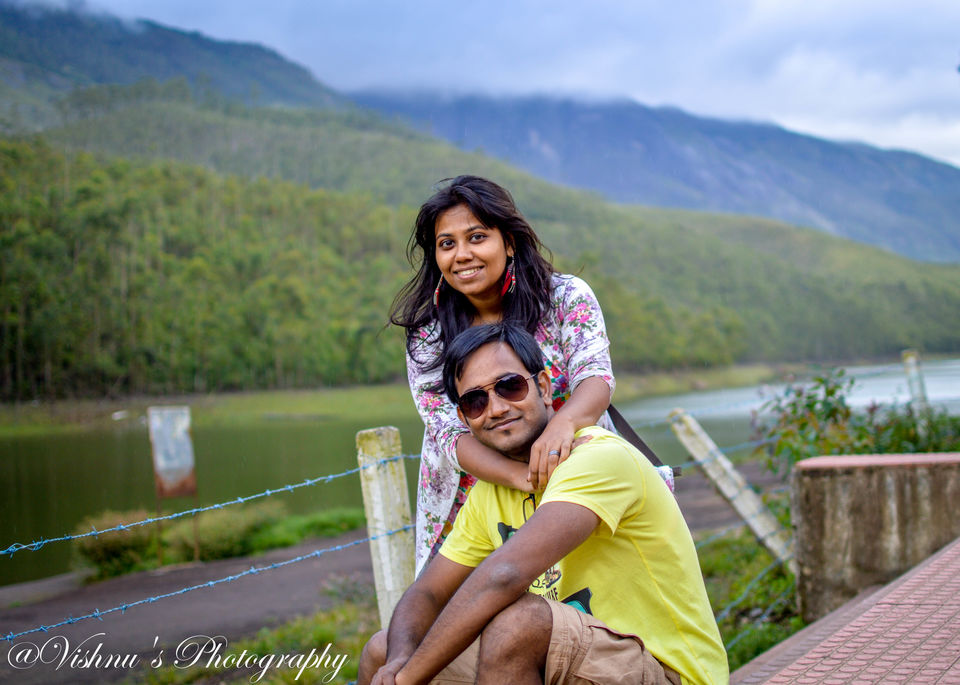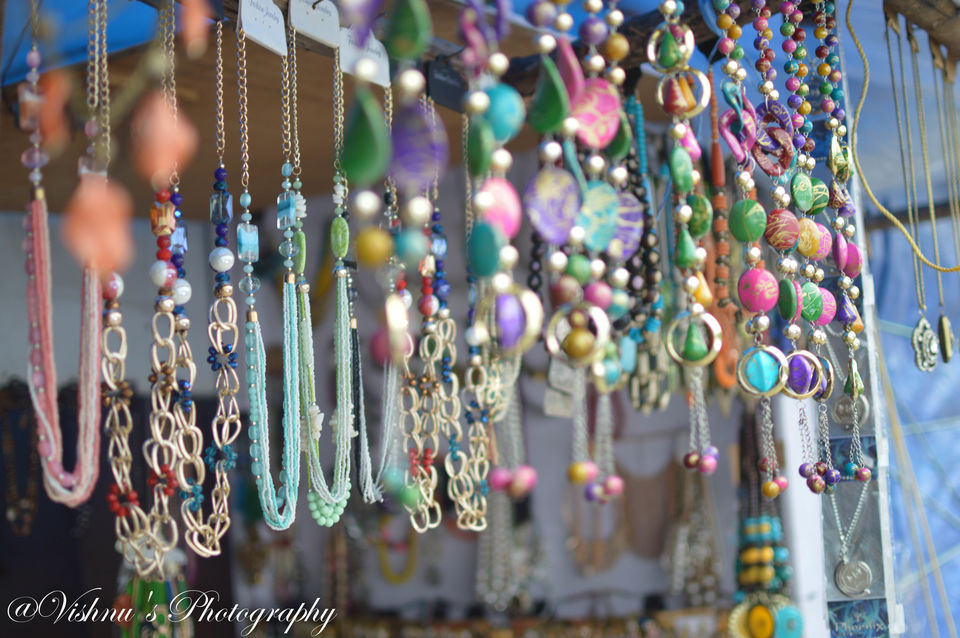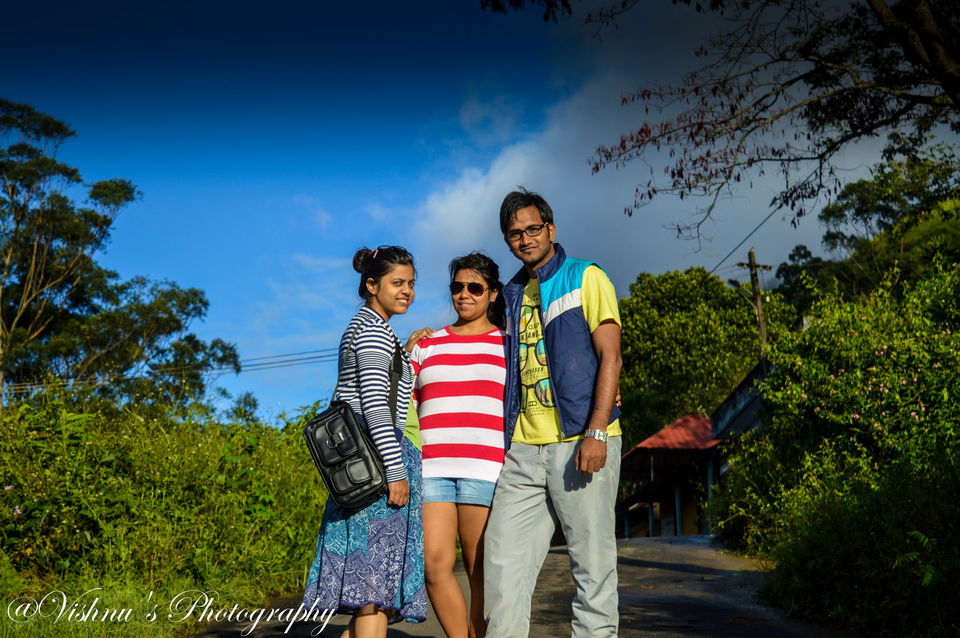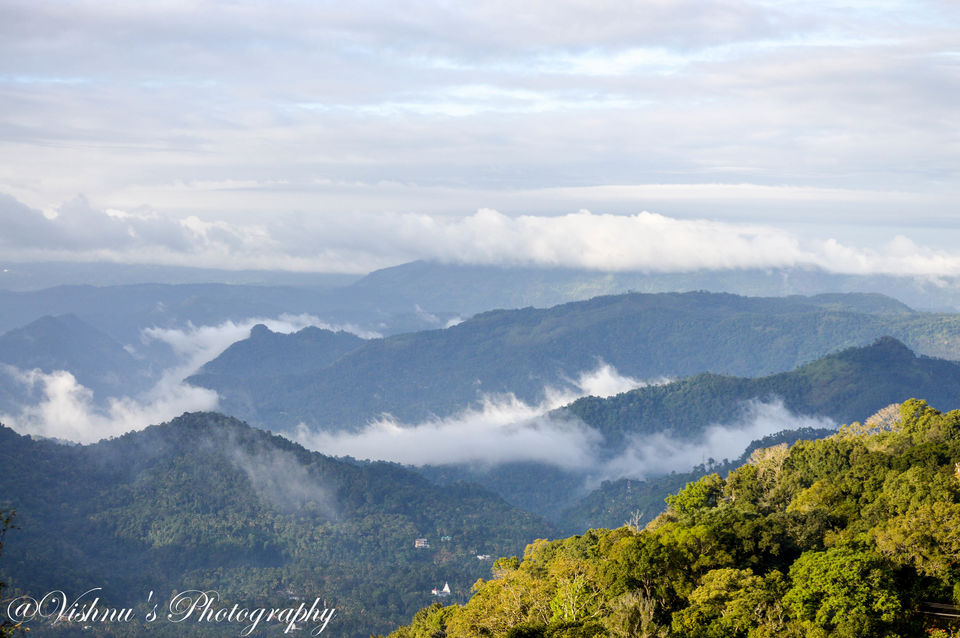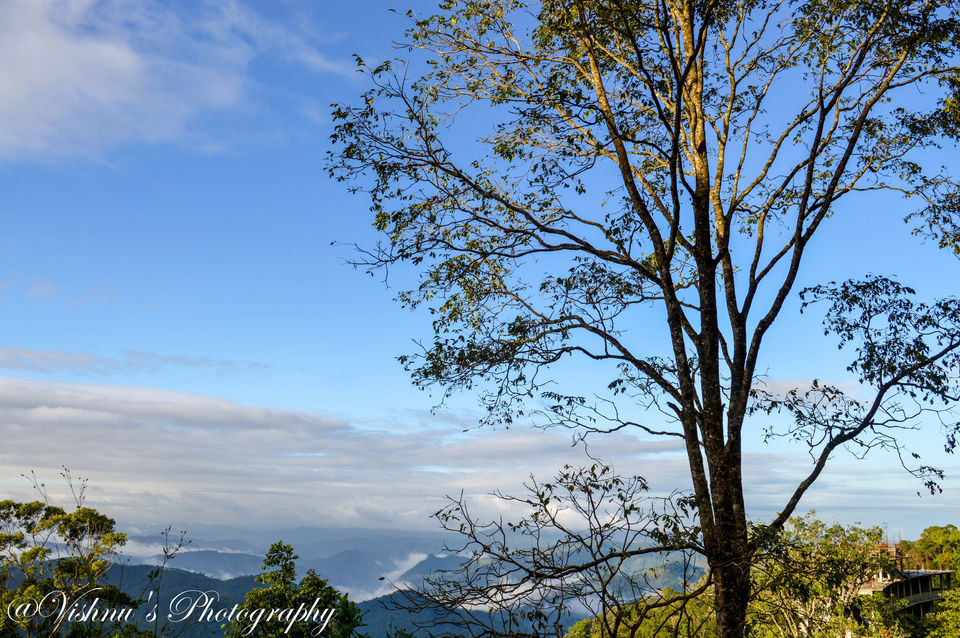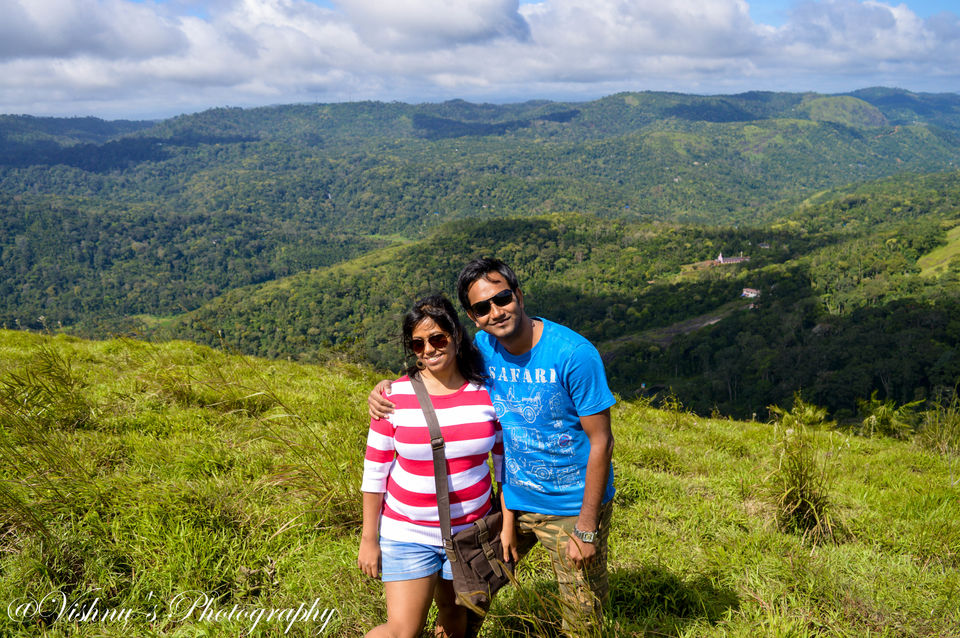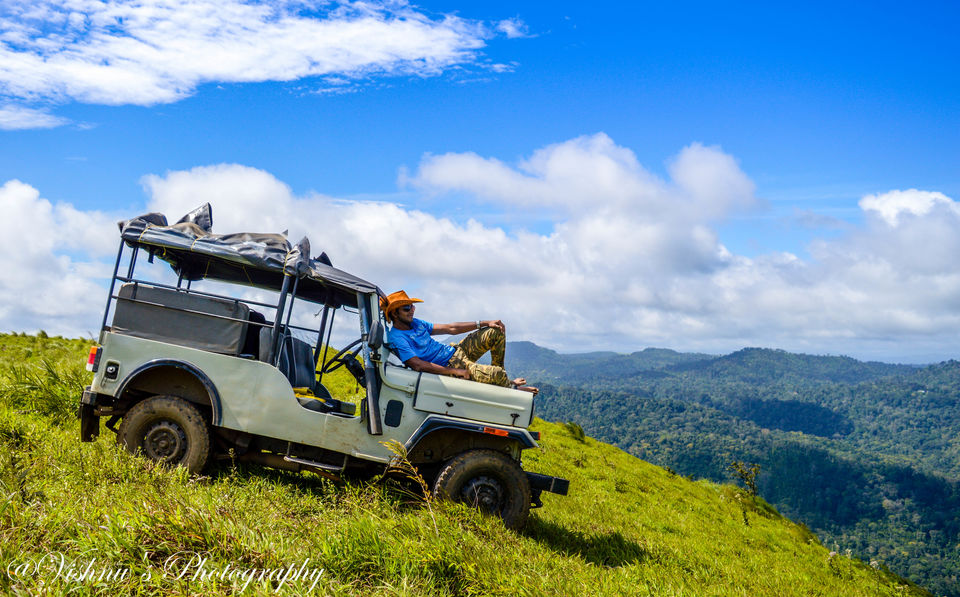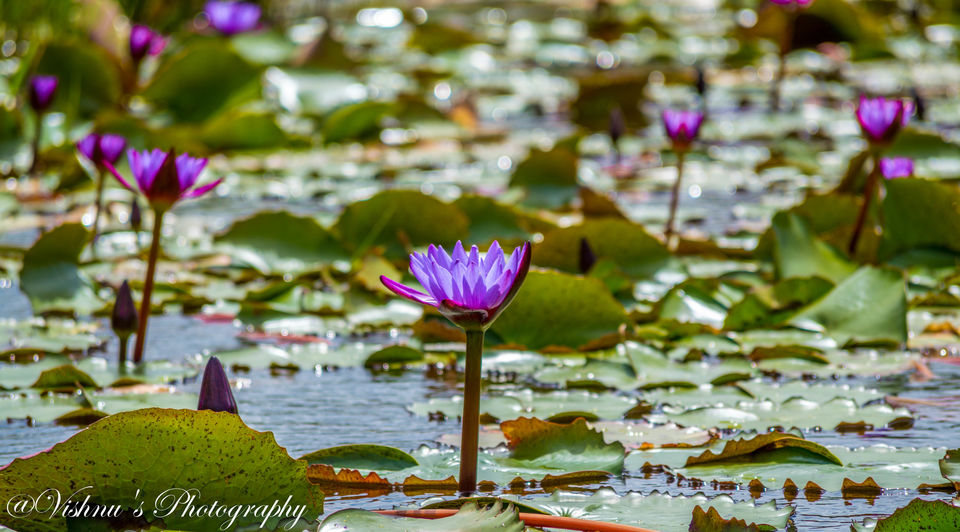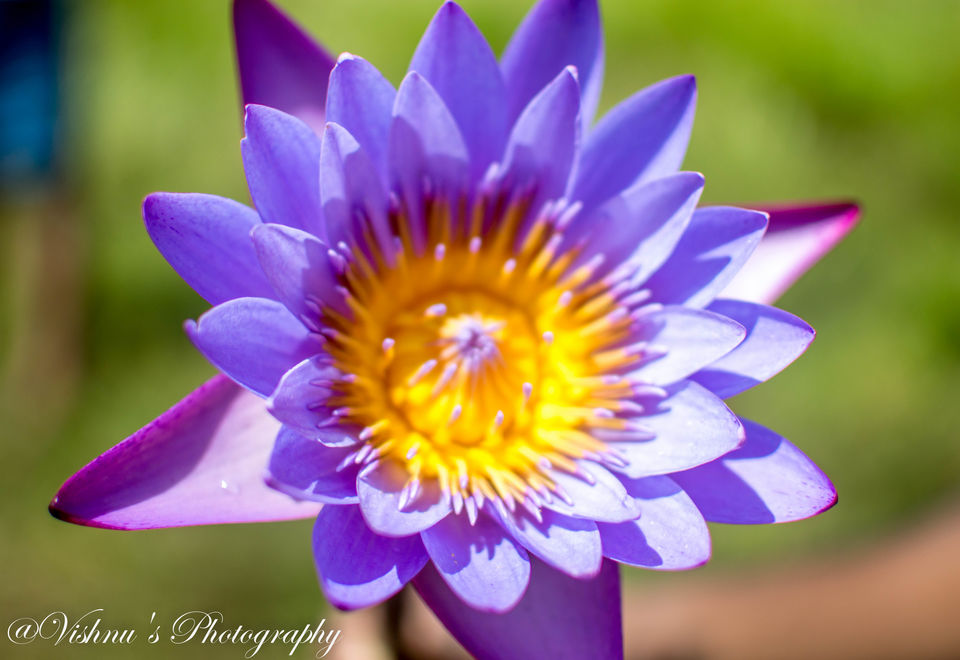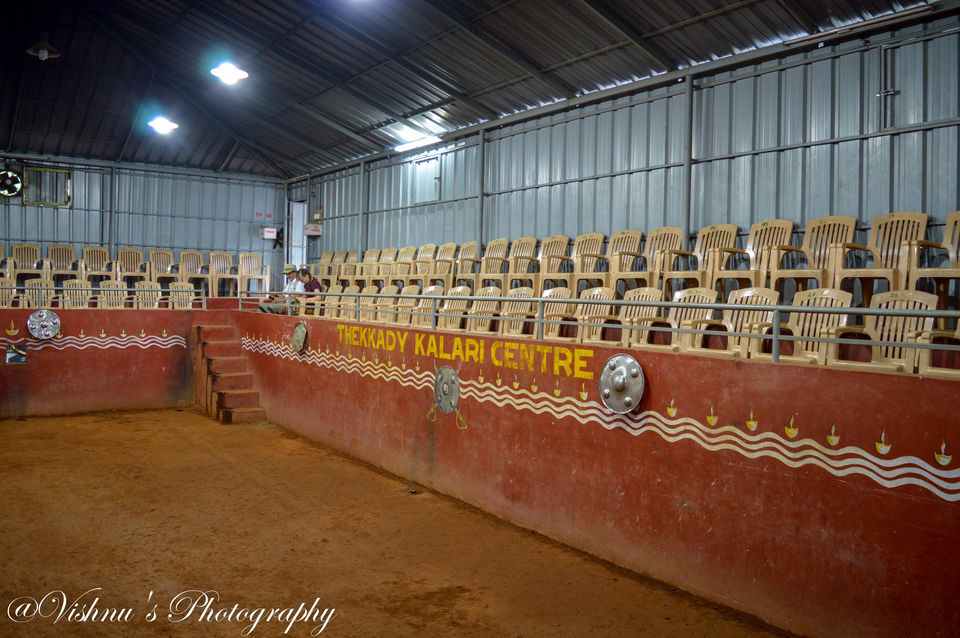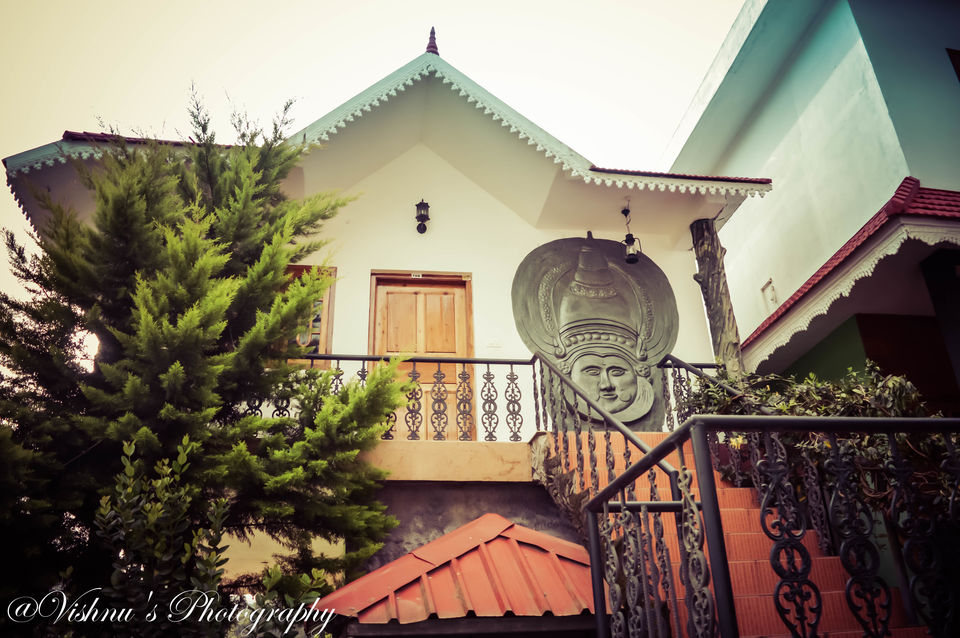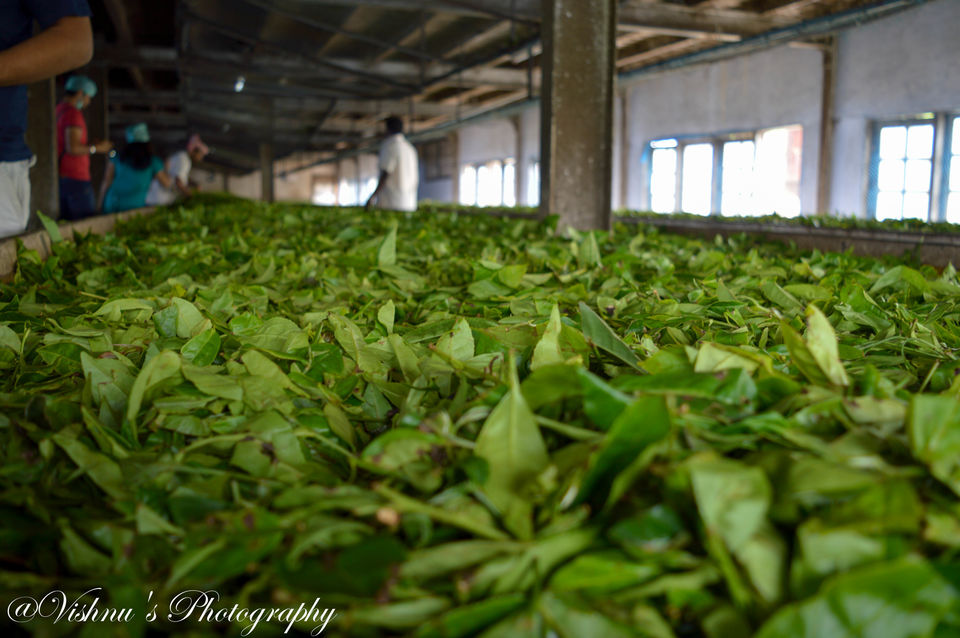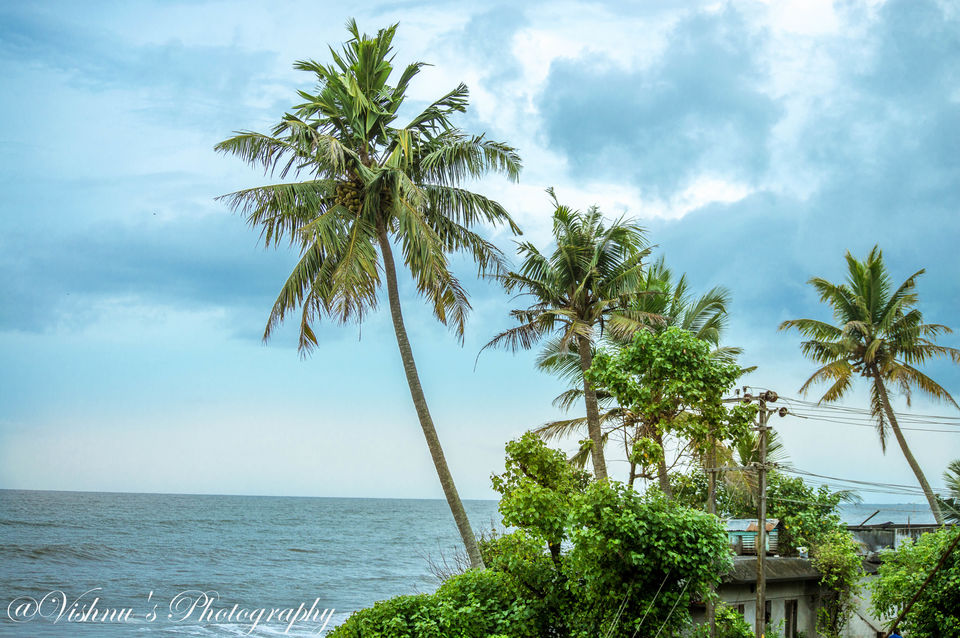 Day 1- Pune- Cochin by Spicejet. Here we are at "God's Own Country".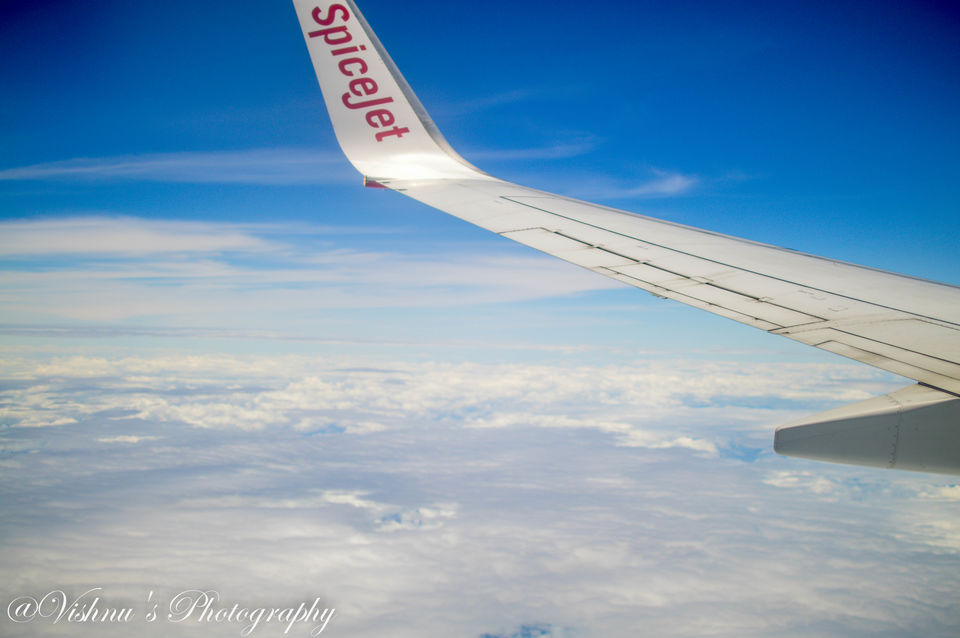 If you are travelling to Cochin, you need to look for the spicy flavoured condiments pepped up with coconut and tamarind. Typical Kerala thali is served on tender banana leaves to zing up the aroma. Refreshing tender coconut water brings refreshment and is a contrast to the zest food.
We had rented Indigo for a 5-day tour and the cab driver was quite supportive and amicable. He picked up us from Airport and we started exploring Kerela after an awesome Kerala homely food . After that, we went to the historical town of Mattancherry.
Places to Visit-
· Jewish Town- Jewish Town is an interesting street where you can get anything from Spices to Antique to Clothes, but at a price. There are lot of petite shops that sell beautiful hand embroidered Linen, clothes, artefacts etc. Walking the lanes of Jew Town is an experience in itself, with the various shops selling all sorts of nic nak. We had a local guide to accompany us, so it made things a bit easier and history understandable! The Jewish Synagogue, The Dutch Palace, the Clock Tower and the neatly lined rows of shops are a few attractions that are not to be missed. The Synagogue has a day off & if I'm not mistaken which is on a Saturday. Old coins & notes, pen/spring knives & other souvenirs are available, but are quoted at exorbitant prices. You need to bargain for half the price for everything.
· Fort Cochi- After 2-3 hours of awesome time, we moved to our hotel at Fort Koichi. As the day turned to dusk, we immediately rushed to see the amazing picturesque of Chinese Fishing net and sunset .But the place is not that inviting as there are a few eatery shops and fishy smell spread out. There's not much to do other than looking at the Fishing net. Initially we were slightly perplexed by the nets and the huge hype surrounding them, but they do give the shore line a very unique look . The sunset is really amazing. You need to visit the place atleast to watch the sun paints the sky red and orange! After spending about 2 hours ,we walked back to our hotel, reclined and prepared well for the next day.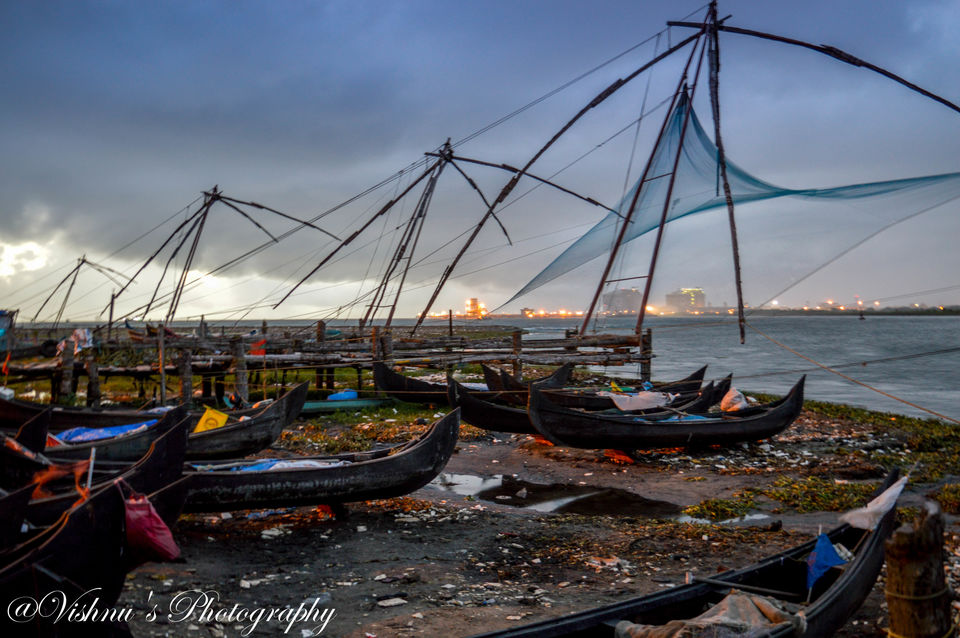 Stay- Bright Heritage, 3star service
Day 2- After a nice Kerela breakfast (Appam, stew), we headed for Munnar.
Munnar is a famous hill station on the Western Ghats in Kerala State, South India. The word is derived from the local language 'Malayalam' meaning "three rivers", referring to the town's strategic location at the confluence of the rivers Madhurapuzha, Nallathanni and Kundaly. It is one of the top attractions and nature beauty spot that contributed to Kerala's popularity as a travel destination.
This hill station is marked by vast expanses of tea plantations, colonial bungalows, waterfalls and cool weather. Munnar has a legacy of its own when it comes to the origins and evolution of tea plantations. It offers a magnificent view of the tea plantations and also the rolling hills caressed by blankets of mists. It is also an ideal destination for trekking and mountain biking.
Places to visit:
· Attukal Waterfall - A panorama of waterfalls and rolling hills will definitely attract you. This waterfall located between munnar and pallivasalis is certainly a feast for the eyes .The place is also ideal for long treks.
· Photo Point- This is a good place to stop over for some great snaps. Lush green tea garden give you a soothing relief from the bricks and walls of city life.
· Kundala Dam Lake- This is one among the best Munnar attractions. A nice relaxing place where you can walk around the Dam and go for a short boating. The dam is just beside the lake. The pedal boats costs around 350Rs for a 30 minutes ride. There are Shikaras as well. You can also walk around the lake and can go fur. There are some activities like horse riding. A couple of shops are available there with options like tea, coffee and snacks. Overall this place will take a maximum of 1 to 2 hours to complete.
· Mattupetty Dam- Mattupetty Dam is a sheer scenic beauty. You can walk around and enjoy the cool breeze. It is 13 kms away from Munnar and at a height of 1700 meters. It is one of the delight for nature lovers.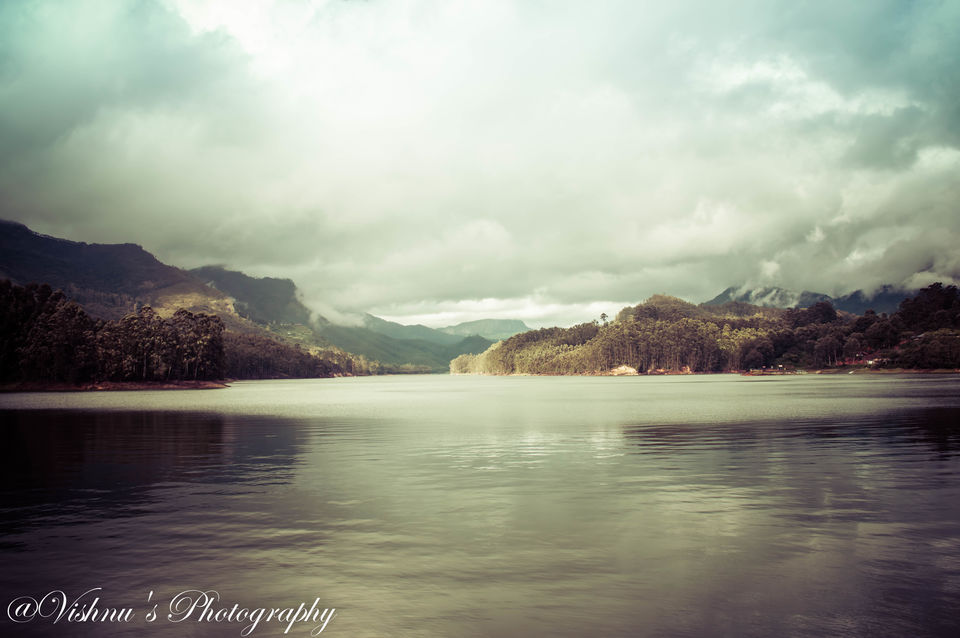 Stay- Hotel Mist Inn, 3 star overall.
After visiting all the places we walked back to the hotel which was situated on the top of mountain. The hotel was lavish and offered a breath-taking panorama. We could enjoy the cold breeze and mist past our breathe while reclining in the balcony.
Day 3- After breakfast we headed to Thekkady. It is a 4-hours drive from Munnar. You can enjoy the views of Nilgris on the way. On the way we took a jeep Safari for 1 hour. Trust me it was the best part of the trip. Hold your nerves to reach the highest point with complete off-roading experience. The charge was nominal (1000 Rs for 4 person). After reaching the top of the mountain, you see the Tamil Nadu border on the other side. The verdant lush green grass and beautiful lily pond will enthral you.
Places to Visit-
· Periyar Lake- Scenic Lake and a slow paced boat ride makes you the feel the chilled weather. One should be absolutely lucky to spot a tiger or elephant. This is an awesome place for bird watchers.
· Kadathanadan Kalari Centre - Kadathanandan Kalari Centre demonstrates the oldest of martial art for an hour. The show is usually scheduled every evening from 6pm to 7pm and 8pm to 9pm. This was a great experience to witness the energy, strength and skills of Marshal Art that was presented by performers. Few of the acts were speechless, you must visit this place to better appreciate the hard work they are putting in. This show will surely take your breath away. It's full of entertainment and they also allow you to click photos with performers after the show
We walked in the market area in the night which was lively and vibrant. You can get cheap spices, kasavu sarees (traditional Kerela saree) and homemade chocolates. The street food was palpable. Later we rested and reclined at the hotel
Stay- Periyar Nest Resort, 3 Star service
Day 4- After breakfast we headed for Alapuzzha. This is a 4 hour's drive from Thekkady. We visited tea estate and understood the orthodox process of manufacturing. This was really interesting and we clicked some pictures in the beautiful tea gardens. Often compared to Venice due to its abundance of canals, Alappuzha is the gateway to the backwaters of Kerala. Rent a houseboat for an up-close view of the palm-lined waterways.
Places of visit-
· Alapuzha Beach- Since we visited in September, the beach was not clean. The black muddy water with foul smell was unwelcoming. We were prepared to take bath and swim in the water, but the water was flooded with back water weeds. It was stinky.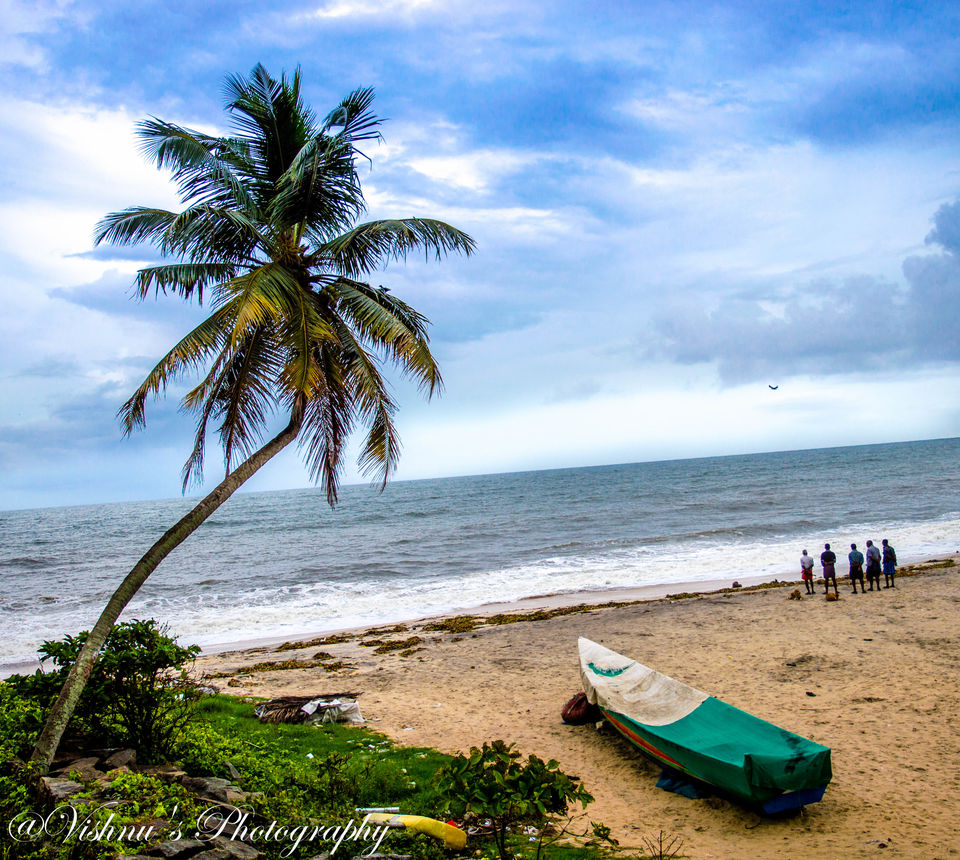 In Allapuzza, there aren't much eating joints. If you have visited Goa, this place will certainly not entertain you. All the shops get closed after 8 pm. There aren't much street lights. So, you need to get back to hotel by 8pm. Indian Coffee House is a life saver. You can pack up your food and rest in the hotel room.
Day 5- Drive to Cochin from Pune. We had to board our flight from CIAL at 1 pm. The overall trip was an amalgamation of excitement and disappointment. But, yes, it is worth a visit.
Frequent searches leading to this page:-
Kerala Budget Family Tour Packages, Kerala Holiday Vacation Packages Price, 3 days honeymoon packages in Kerala, Places to visit in Kerala for 4 days, things to do in Kerala