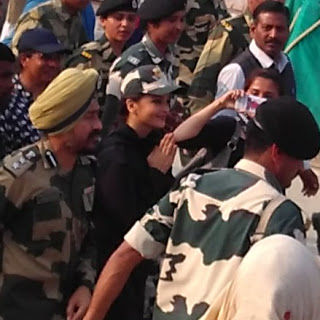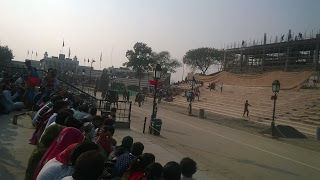 In this blog, I will share my experience in Amritsar so that it may help you whenever you visit this place. Amritsar is an important city in the state of Punjab. It is well connected by train, airport, roadways from all the major cities so one can easily reach Amritsar without any inconvenience.
I visited it by train. You will get auto-rickshaw outside the station but don't hesitate in bargaining with them. While riding in auto-rickshaw be ready for a roller coaster ride as roads of Amritsar are in very poor condition, and Auto drivers don't know how to apply breaks. I suggest accommodation near Golden temple as it looks beautiful at night and sitting near holy water late night gives an unforgettable experience. Hotel MG Residency is one of the best hotel near Golden Temple.
One can cover all tourist places in Amritsar in maximum two days. Don't plan your trip for more than two days for Amritsar; you can spend your remaining days in Shimla, which is not far from Amritsar.
Tourist Places
1. Jallianwala Bagh: It is very close to Golden Temple just 0.5 km, so this is an another benefit of taking Hotel near the golden temple. If you don't have an interest in history, then trust me this will be the most boring place for you and for those who find interest then spend a good time in the museum. There is no entry fee, and you can also donate blood while coming out of the place. Enjoy Amritsari Lassi in the shops adjacent to Jallianwala Bagh.
2. Golden Temple: The real beauty of golden temple is at night time only. Don't even plan for darshan between 11 am to 8 pm as it is very crowded at that time. Best time of Darshan is in early morning (5 - 8 am) but if you are lazy beauty, then you can prefer 10-11 pm. Enjoy Baba ka Langer there. Don't be in a dilemma that they will serve you Kadai paneer, naan but I guarantee you will enjoy the devotion of devotees there.
Do's and Don't in Golden Temple
1) Cover your head before going inside the temple premises, avoid purchasing clothes to cover head from vendors outside as you will get it in temple.
2) Drink water provided in the four corners of temple while sitting on the floor.
3) Don't sit alongside holywater with your legs in the water.
4) Do enjoy golden fishes in the water
5) Don't waste food in langar,
Note: These are just a few points which I learnt there, don't worry no one will punish you if you do not follow these.
3. Wagah-Attari border
You can hire private/sharing battery cars or autos for Wagah border from outside the Jallianwala Bagh and Golden Temple. Private auto will cost you Rs 650-700 and sharing autos will cost you around Rs 100 per person, If one can afford private auto then must go for it as sharing autos will adjust 8-10 persons in one small auto.
On the way to Wagah border auto driver will take you to two temples i.e. Durgiana temple and Mata Lal devi Mandir. It takes around 80-90 minutes to reach Wagah border from Amritsar.
Each member should carry one water bottle with them as you will get seperated during checking and you will have to stand for 20-30 minutes for checking during a hot day. If your luck is good you can also see any bollywood celebrity there, at my time Aishwarya Rai Bachan was present there. Be ready to see the Patriotism of BSF soldiers.
4. Durgiana Temple
It is same as that of golden Temple. Remove both socks and shoes at the shoe counter. Walk slowly on the wet floor there as it is very slippery. Enjoy the beautiful carved ceilings of the temple.
5. Mata Lal Devi Mandir
What to say about this temple....Incredible!!!!. Well, i am not going to share my experience in this temple but trust me you will definitely appreciate the beauty and construction of this temple. Dont forget to take Prasad inside the temple as they serve tasty and different sweets so keep patience and stand in queue for prasad.
There are many other tourist places in Amritsar, but I haven't visited there as I was in no mood to visit more temples.
Important points for Tourists
1. Famous food stuff: Chole bhature, varieties of Stuffed Kulchas with Nutrela, Amritsari Lassi with Malai (Golden temple Area Market). My personal suggestion avoid eating in big Hotels prefer small ones as they serve more tasty food.
2. Girls avoid wearing Shorts in Amritsar, prefer suits, jeans-top or any full dress.
3. You will not get Non-veg food and Alcohol anywhere near Golden Temple but you can take rickshaw and go to Bus stand for all these.
4. As Amritsari suits are very famous but don't purchase until and unless you have knowledge of checking quality of clothes.
Overall it was an unforgettable stay in Amritsar. I really enjoyed there. I hope this much information will help you while planning for Amritsar.
This post was originally published on landoffreaktravellers