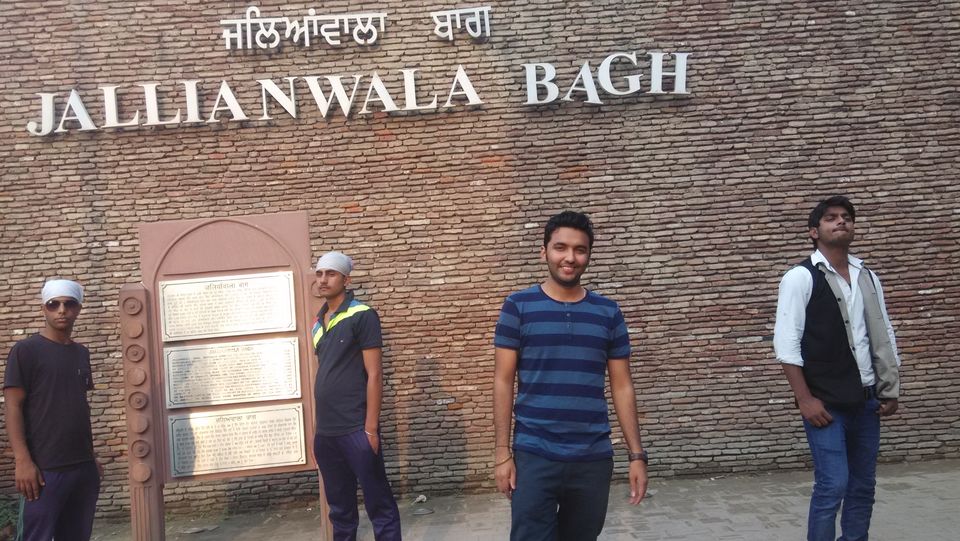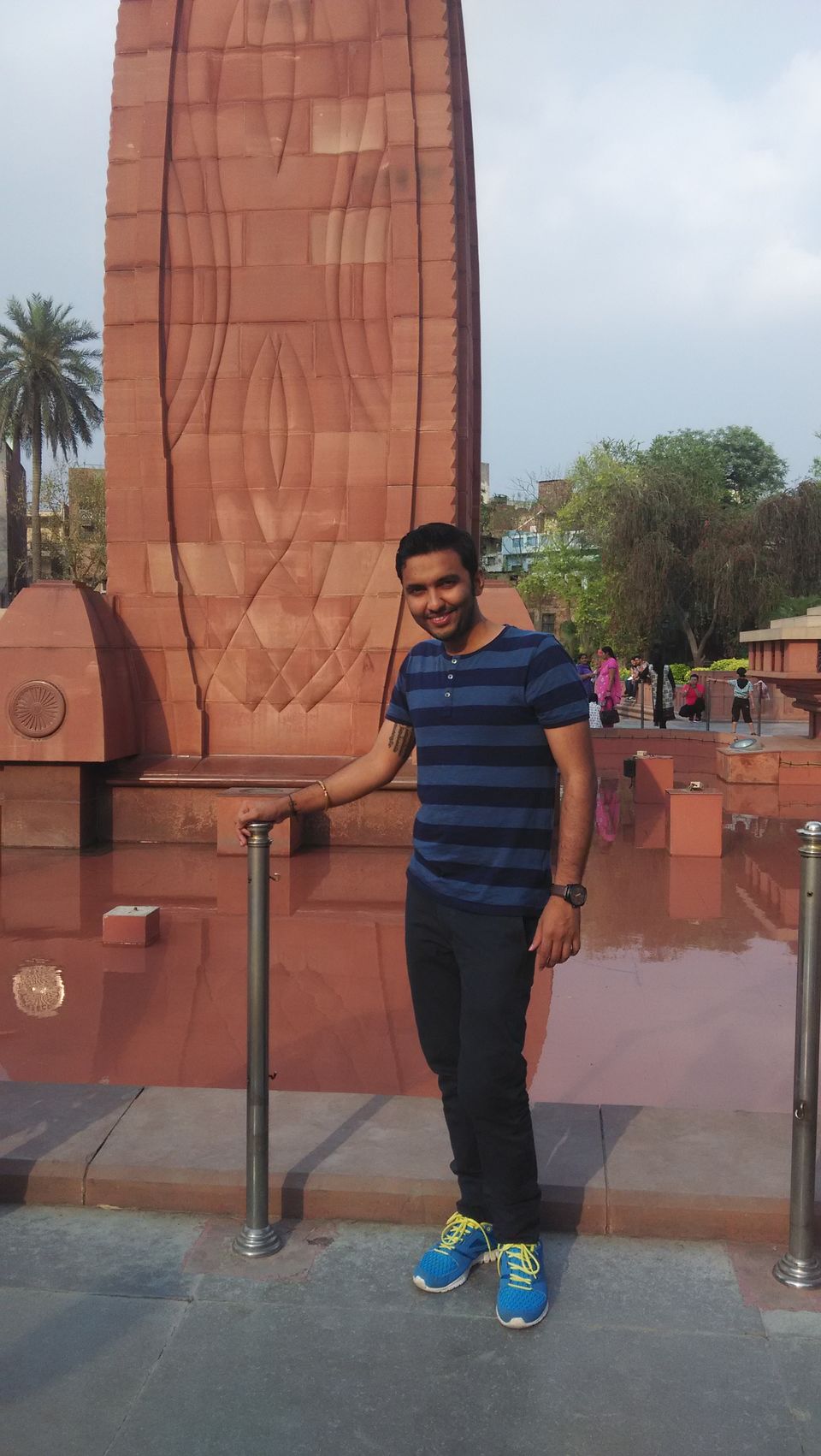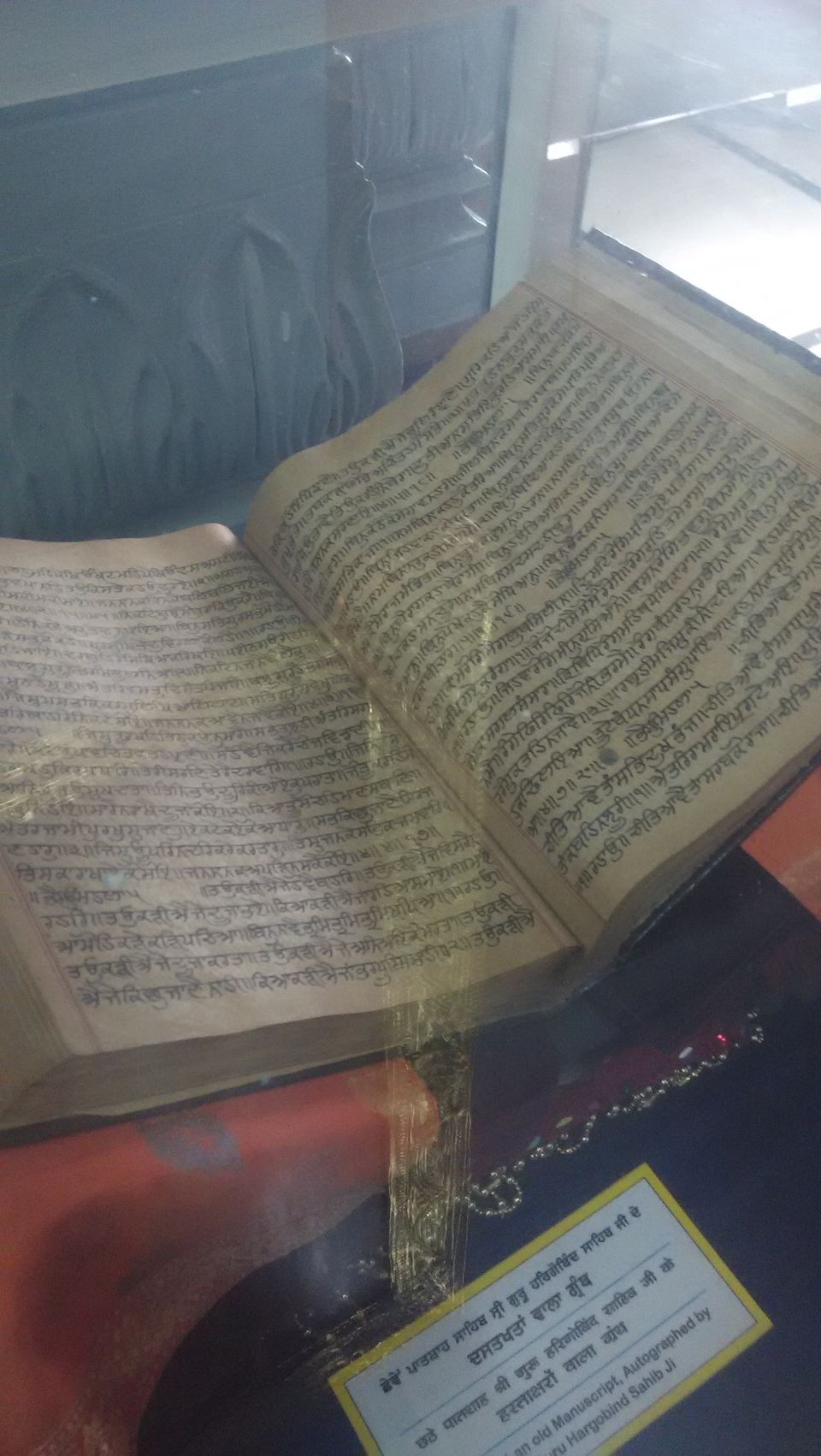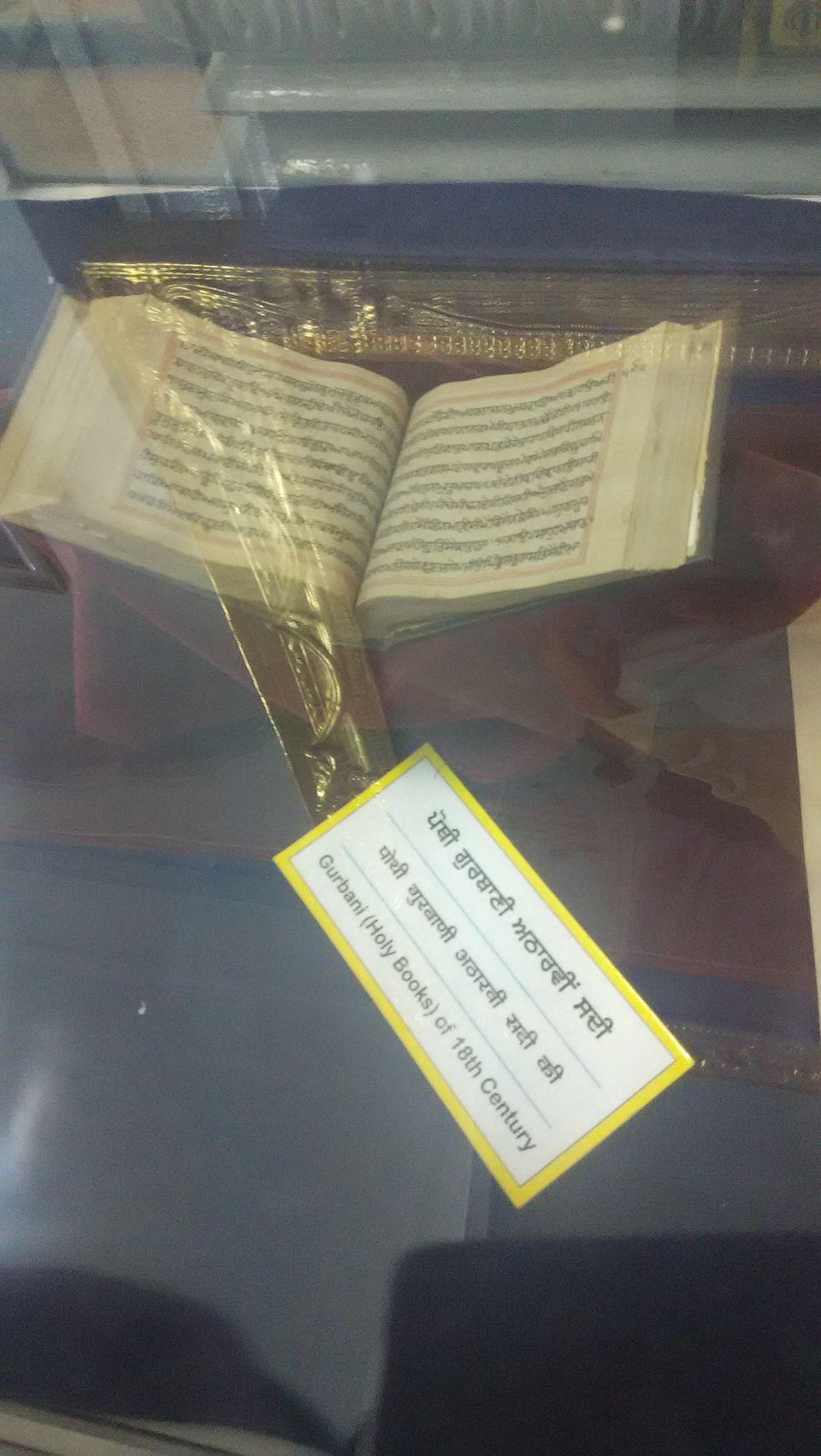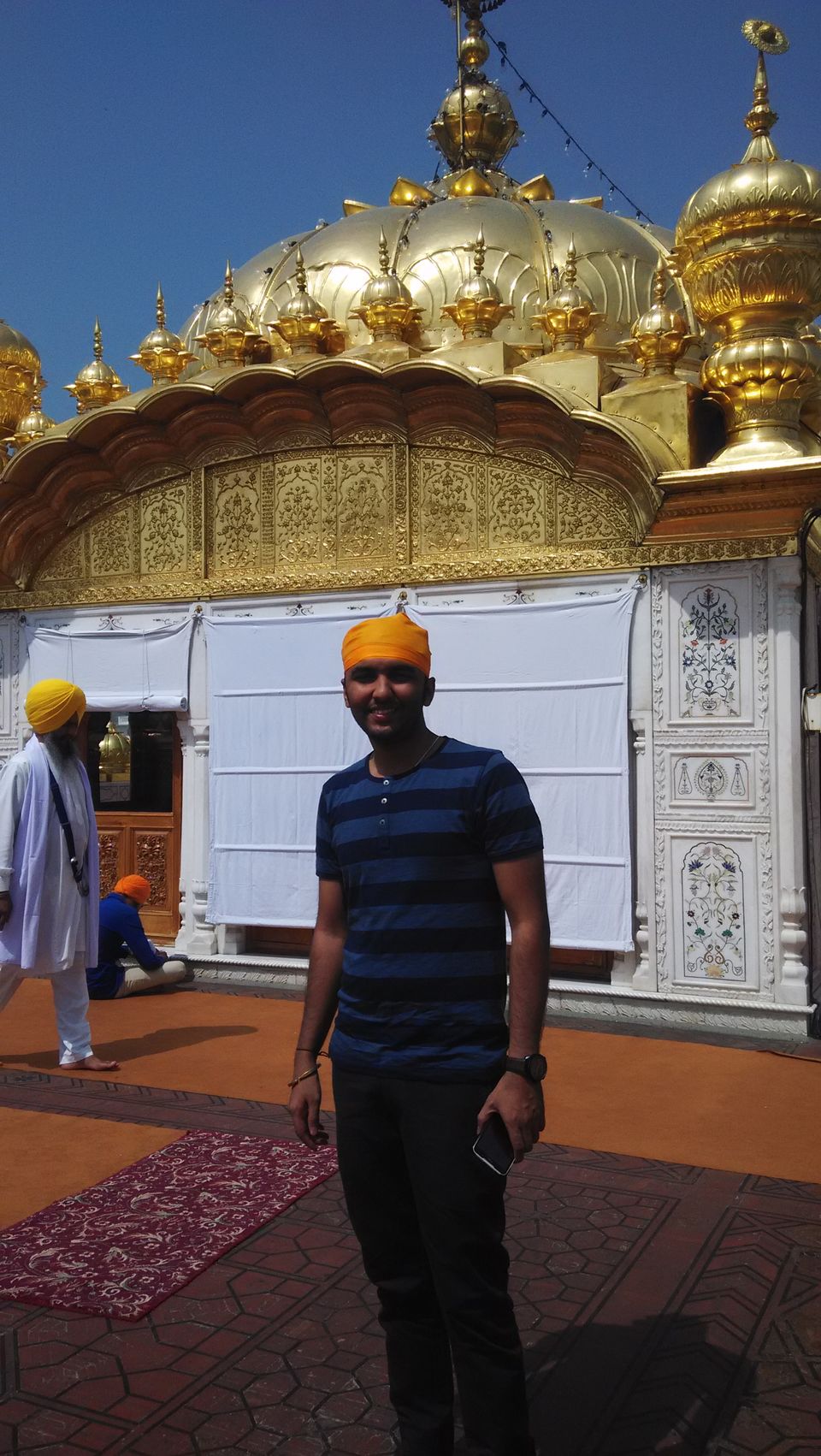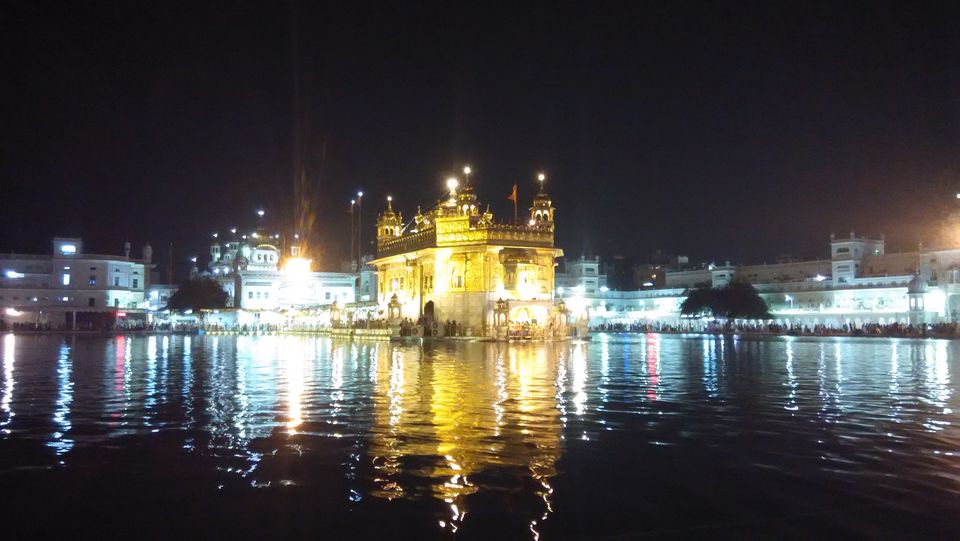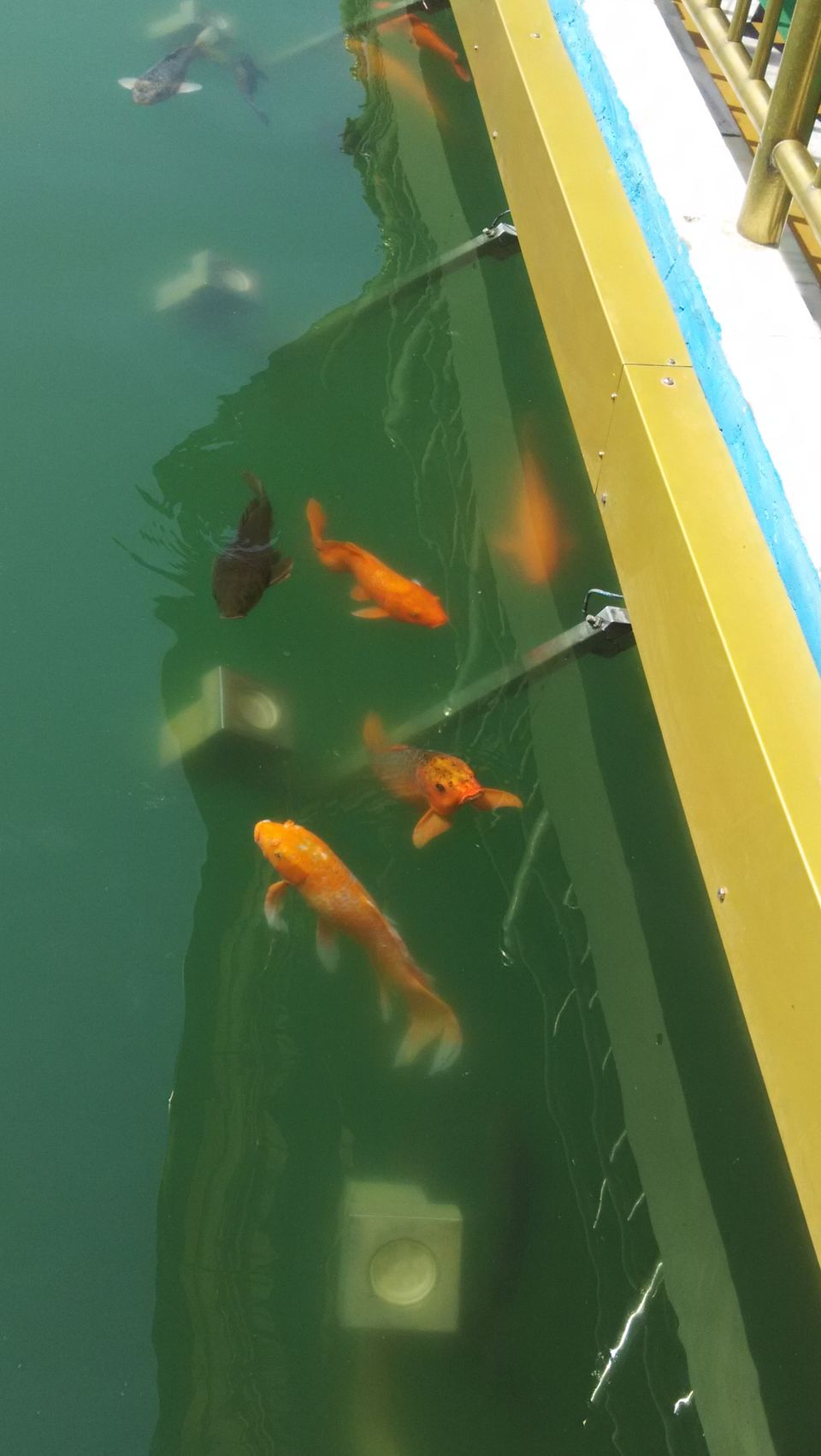 Amritsar was always in my list, so this April i found a suitable long weekend to visit this holy place, i started my journey at Wednesday night boarding train from Mumbai to Amritsar in this journey there were so many thing for me to be excited to name a few the Golden Temple was on top followed by Jallianwala Bagh, Wagah border Lassi, Parathas, and all foodie stuffs of Amritsar with Punjabi Tadka :-P.
Journey by train is having its own charm as it routes through 5 to 6 states though its long but still its fun to travel by train as you got chance to see a bit of every state clutur. Saturday morning by 5.30 Am i was at Amritsar station that time it was drizzling and it seemed like season is also welcoming me to Amritsar.
from Amritsar station to golden temple there are many options available you can take sharing Rickshaw/cabs which will charge you 20 INR pp or you can take tricycle (Rickshawala) which will charge you around 50 INR till golden temple, i chose rickshaw for fun,because its been almost 5 years that i have never been to rickshaw ride, passing through the aisle of Amritsar in early morning with a cold atmosphere, whiff of wet soil was so bliss full, and while i was enjoying all this in about 20 minutes i reached to my ultimate destination.
there are many stay options available nearby but if you are reaching there on weekend then be prepared to put some extra efforts in search for a convenient options as the place becomes crowded on weekends, so i had a prior booking at one of place close to temple which is managed by the trustees and having good basic arrangements.
After having quick shower i headed towards the temple taking one pair of fresh clothes as i decided to take a dip in a Sarovar (lake), every man or women have to compulsorily cover there head as long as you are in temple premises,
After getting down a couple of steps glistening Golden Temple was in front of me after the parikrama i queued up behind hundreds of devotees to enter the main shrine no doubt the temple was chockablock, after a visit to shrine, to satiate my self i went to have langar, here irrespective of caste and status people sits together and have langar and that gives immense pleasure and a sense of equality.
lassi and parathas are few of the things which you will find here at every corner of Amritsar, nicely whipped lassi and prathas are sumptuous yet tasty, my next target was Jallianwala Bagh which is at stone throw distance from temple,
Moment you enter through the gates and narrow corridor of bagh it takes you back to history as you notice the marks on the past, old bricks walls, there is garden inside, A wall where you will still found a marks of bullet evidencing the cruelty of General Dyer, A Well which is covered now and crated now but the base of well is quite visible,(and its said that at time of masscare it will overflown by the dead bodies of victims). in bagh there is a small museum where you can see the few collection linked with the event of Jallianwala bagh.
after this i went to explore the rest of Amritsar city it was already 5 on the clock and markets were ready to welcome you with there varieties of food and other stuffs.
it was my inclination towards the glimpse of the temple that one more time i went there in the evening, Cold breeze, sparkling waters makes a flimsy image of temple, sitting beside sarovar and listening Gurubani gave me the most bliss full moment of my trip and Peace, I felt so relaxed and rejuvenated after spending few hours there, I paid my respect to the temple holding all peace n joy of the trip last time prayed god to forgive my all sins and for a safe journey.
I took my backpack and started my return journey for a hometown.
Thanks Baba for such bliss full experience.
Rab Raakha
Will come back again.
# Message me for any kind of changes and improvement to my writing and info provided. Suggestions and Critics are loved & hearlty welcomed, and Wishlist it if you liked, as it cheers me to give my thoughts a wings of words.