Every time I travel, my urge for travelling increases and I could not control myself planning for my next trip as soon as I am back. Sometime, a budget trip, sometimes a luxurious trip, whatsoever it is, I see my thirst for travel is never compromised.
Same time last year, we had planned to visit Amritsar for 2D/3N. I was so excited to spend a weekend full of patriotic vibes in the spiritual and cultural center of the Sikh Religion, Amritsar.
A magnificent gateway built in Akbar era.
Abd-al-Haq was appointed to design the calligraphy on the mausoleum in Agra, which is known as "Taj Mahal". It's around 40 kms from Amritsar. As this is not a popular tourist spot, the place was very quite, deserted and not well maintained. However, the majestic ruins still spoke of the royalty these gateways would have witnessed.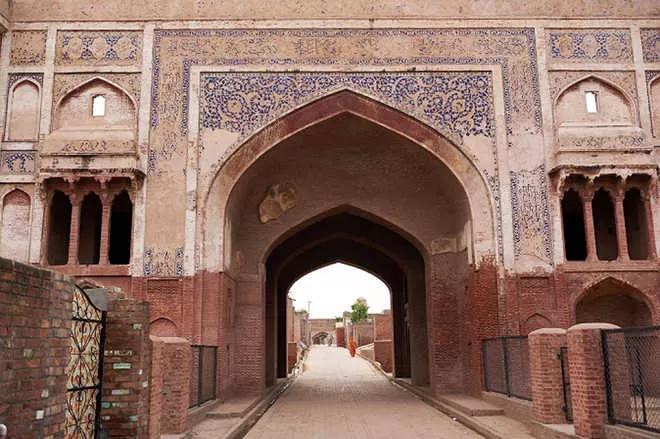 Harmandir Sahib is the holiest Gurdwara in Amritsar. The calmness and serenity that this place has, even though there might be atleast thousands of people at a time, standing in long queue, is a complete bliss and gives a sense of instant connection to the divine. The Golden Temple covers the Akal Takht, the Sikh Museum, and the World's Largest Community Kitchen that offers food to over 100,000 devotees a day. They served halua, khichdi which is full of pure desi ghee.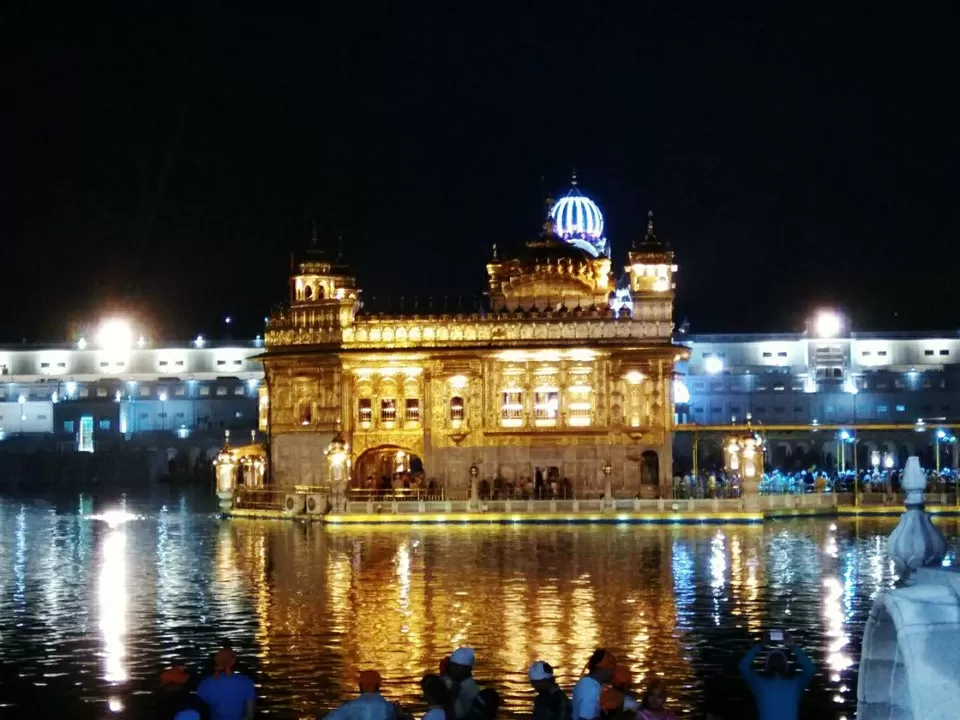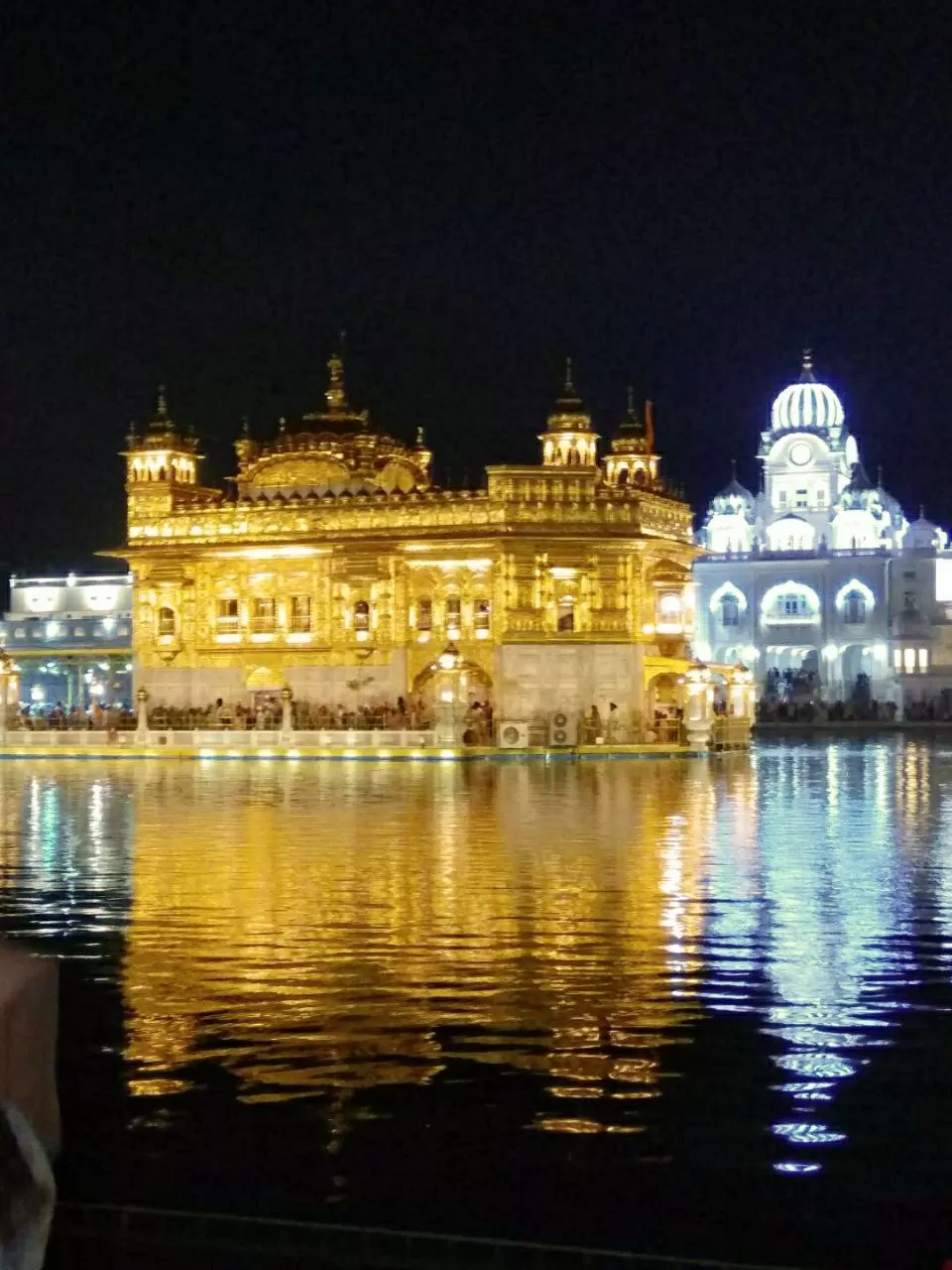 Golden Temple and the Jallianwala Bagh are located in the vicinity of each other. Jallianwala Bagh is now a public park where l see the bullet marks on wall are still visible and tell the tales of tragedies these walls have witnesses. At the same time, it made me feel proud as after so much sufferings, our freedom fighters never gave up. Its a place full of patriotic vibes and one should not miss it. Also, outside the place, the local market is amazing, especially for girls, and one can find everything from Fulkari Duppatta to Desi Punjabi Juttiya or the Pakistani traditional footwear with all the bling and dazzle.
In such an amazing weather, an evening walk in the market near Golden Temple is a bliss.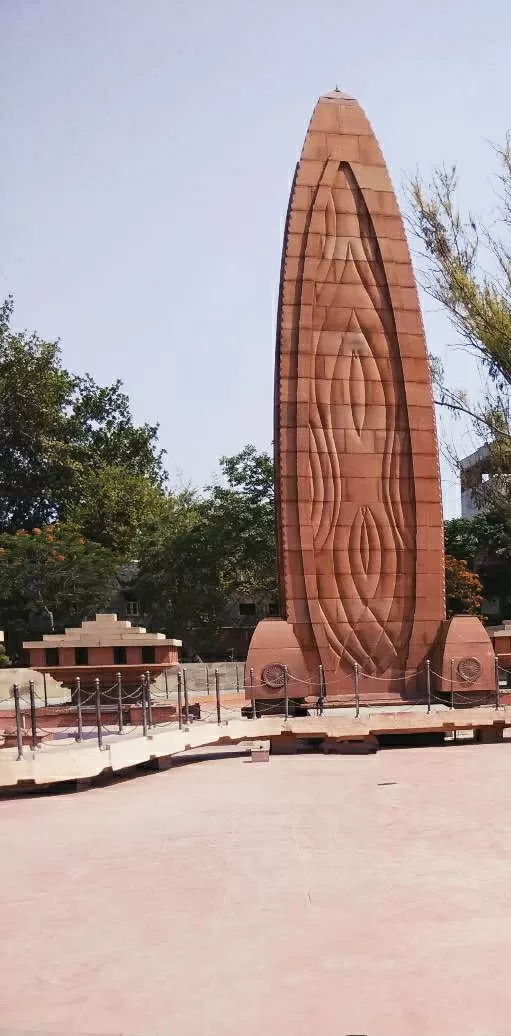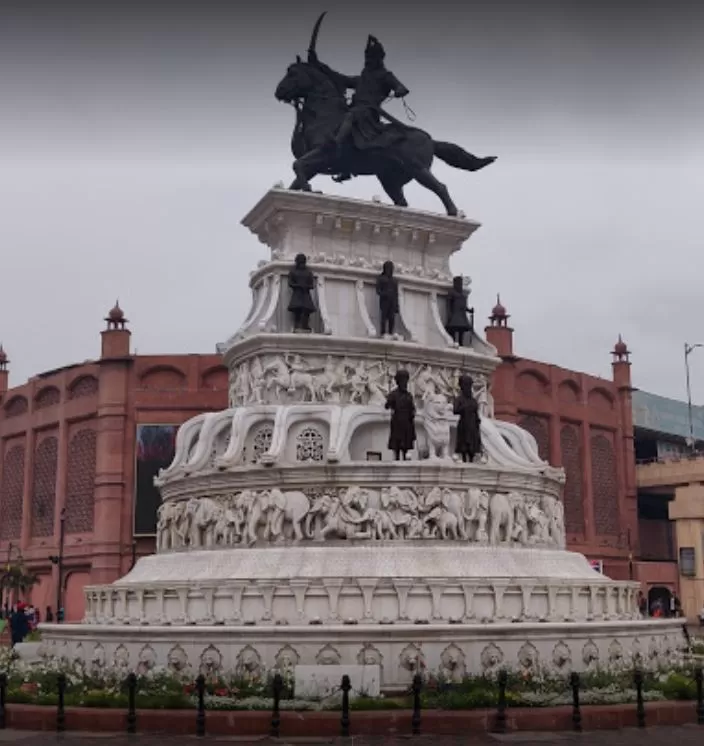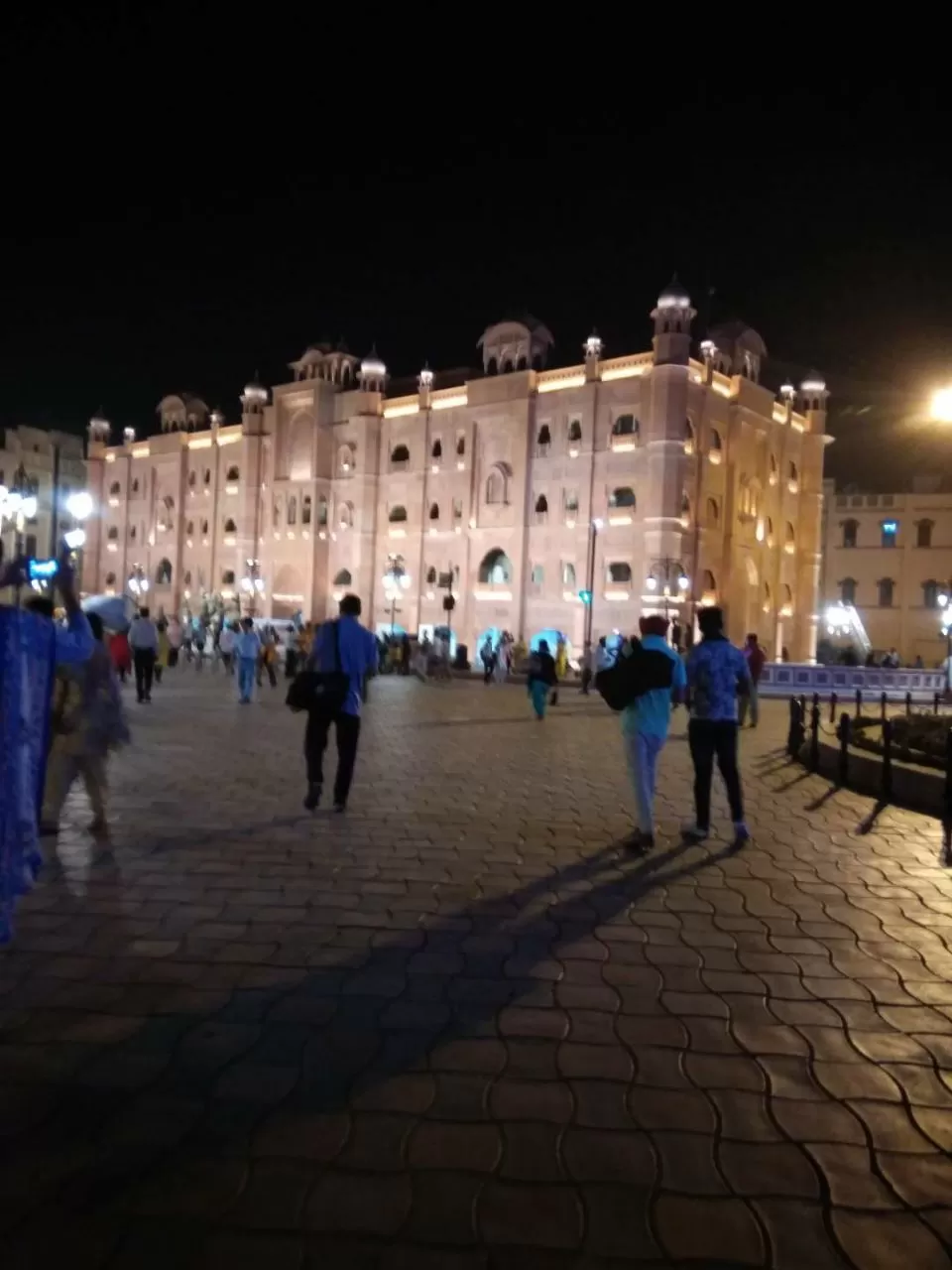 Wagah border - for the changing of Flag ceremony.
A major reason I was in Amritsar was to visit Wagah Border. Wagah border is where India and Pakistan were once divided to become two different countries. On this side of the border, the region is known as Attari which falls in Amritsar. The Beating Retreat ceremony is very energetic and at the end of the day your heart is filled with pride and patriotism to be an INDIAN. I am so mesmerized with the enthusiasm of soldiers and that of the spectators. I still get goosebumps remembering the nationalistic feelings that run high during the flag hoisting ceremonies. A must visit place in your lifetime.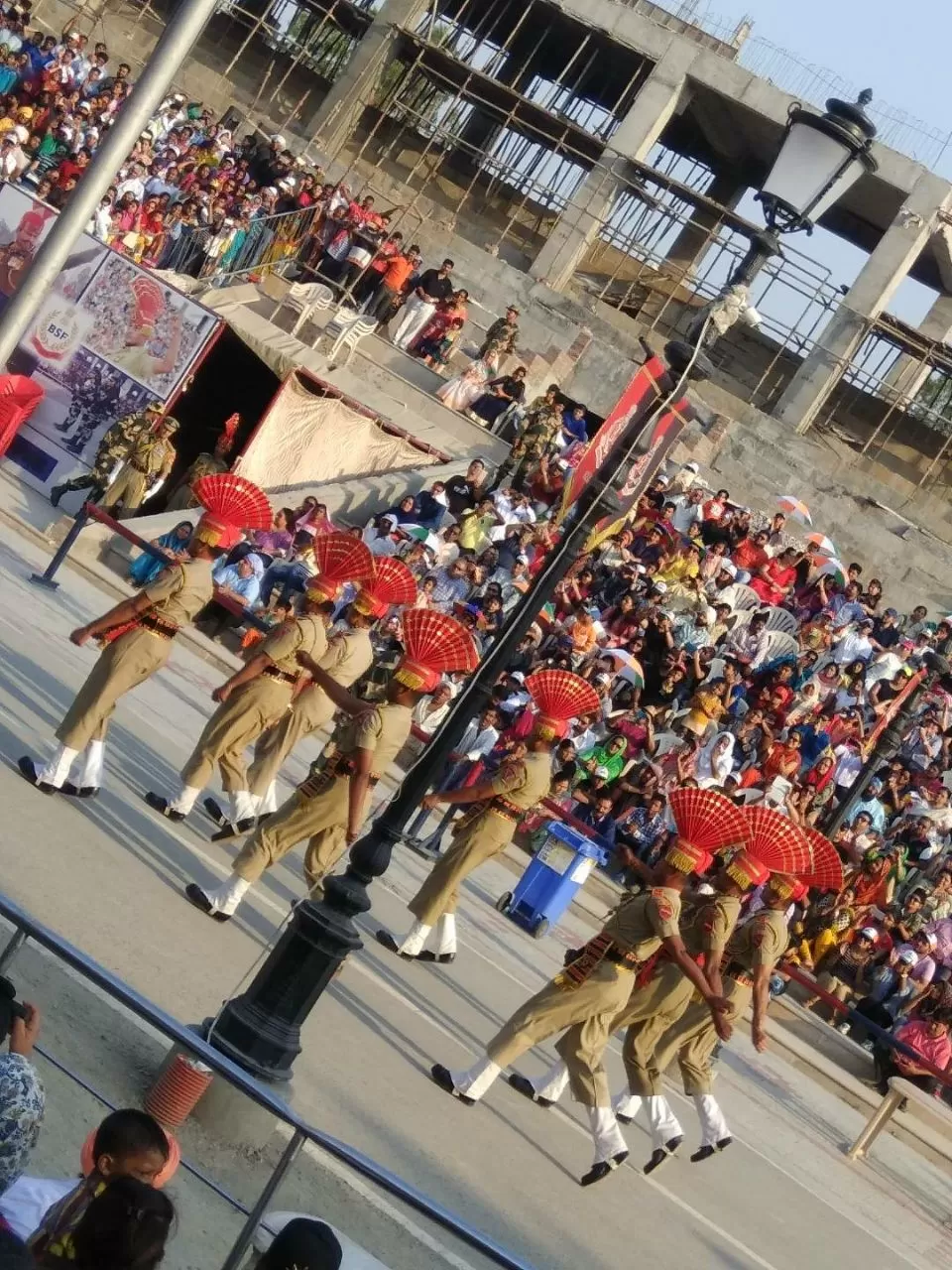 We all know that Amritsar is the foodie Capital of India. Everyting from Amritsari Kulca to Lassi was so delicious. Here are some of the must try places in Amritsar.
BEST PLACE TO EAT IN AMRITSAR
It is the oldest restaurant in Amritsar and is a prime attraction for both tourists as well as the local residents. Quite famous among the folks and holds a historic significance. Food is very tasty and price is reasonable.
The restaurant is near town hall on the way to Golden Temple. Must Try: Aloo Kulcha: Amritsar's famous kulcha stuffed with potato filling, and served with chickpeas, amazing combo and a drool worthy one too.
Vegetarian Thali: A thali which consisted of Dal, Paneer, Raita preparation, along with papad, rice and onions on the side, a simple, tasty and just so amazing dish.
This place is a must visit for Poori Chole lovers. Chole and poori are great with the surprise factor 'launji'. Launji is made of aloo and has a very strong and unique flavour. The flavours are unique.
BEST PLACE TO STAY IN AMRITSAR
It's a very good hotel with open spaces around. The room are conformable with all the requisites. The morning breakfast has a wide variety of dishes, south Indian or Punjabi, western, continental. They also provide bus/ cab service going to Harminder sahib. It is right next to mall of Amritsar so you get an option to roam around in mall as well.