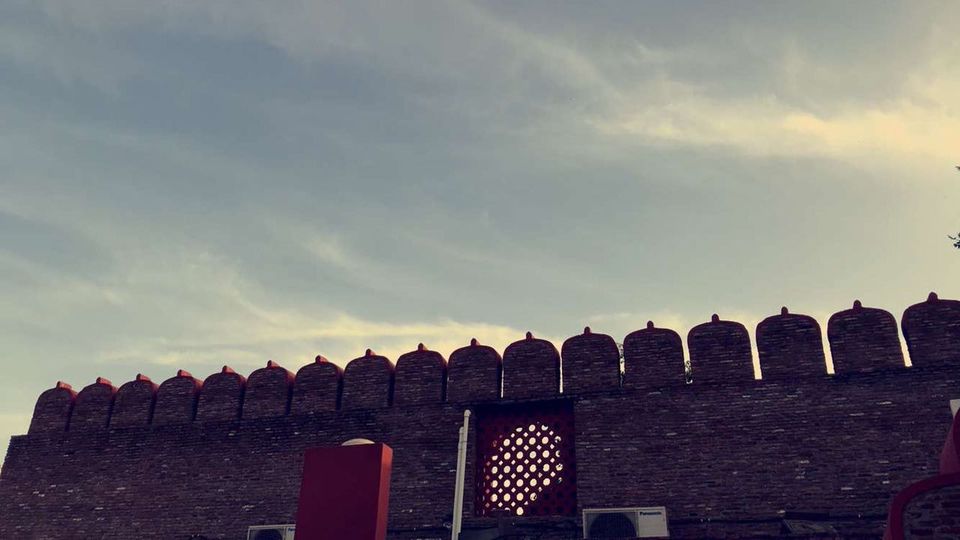 I was looking for options to Enjoy a one-night stay with my big family of around 25 persons. And after exploring over the internet and some suggestions from the friends, I got to know about Virasat Haveli. So, I just inquired and happily, I got the booking for the Holi Weekend.
I am from Ludhiana and it took me 2 hours to reach the destination. It is built on the outskirts of the Amritsar city(in a village), so just googled to reach to the exact location.
We were welcomed with men attired in traditional Punjabi outfits( Kurta having side slits along with salwaar/dhoti). They greeted us with "Satsriakaal" and served a cold drink. After the verification procedure, we were accompanied by the staff to our rooms.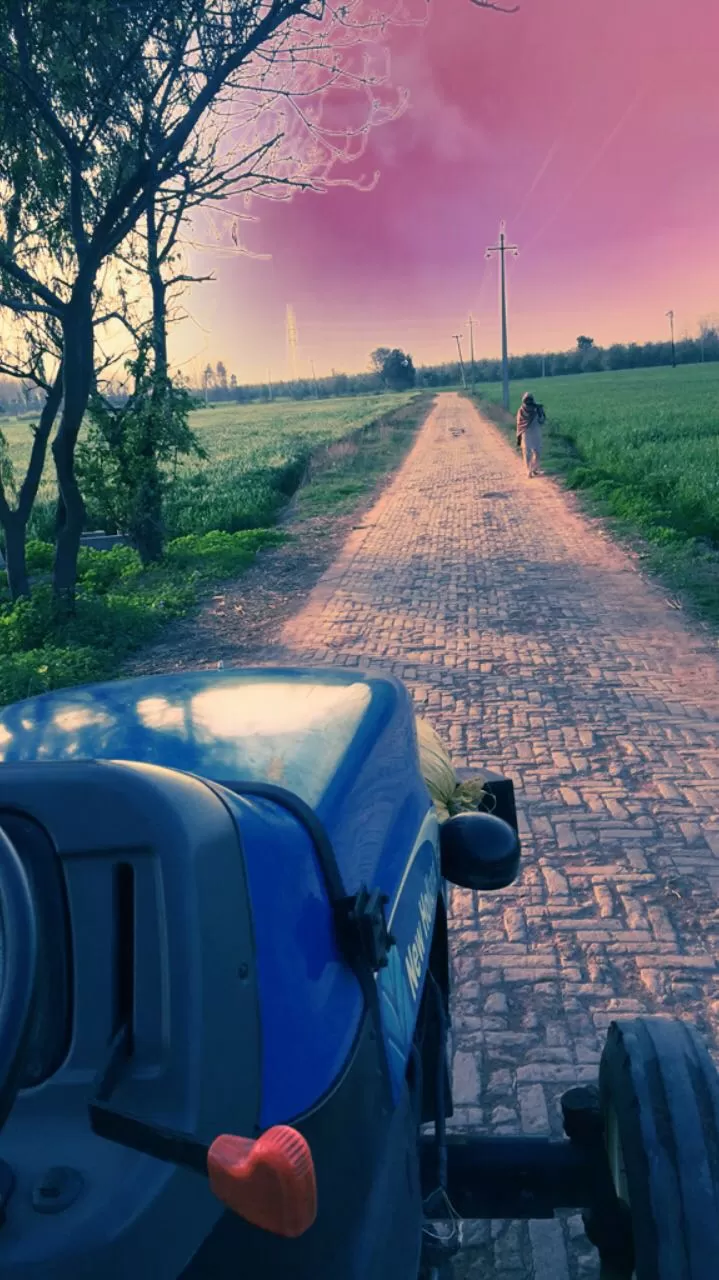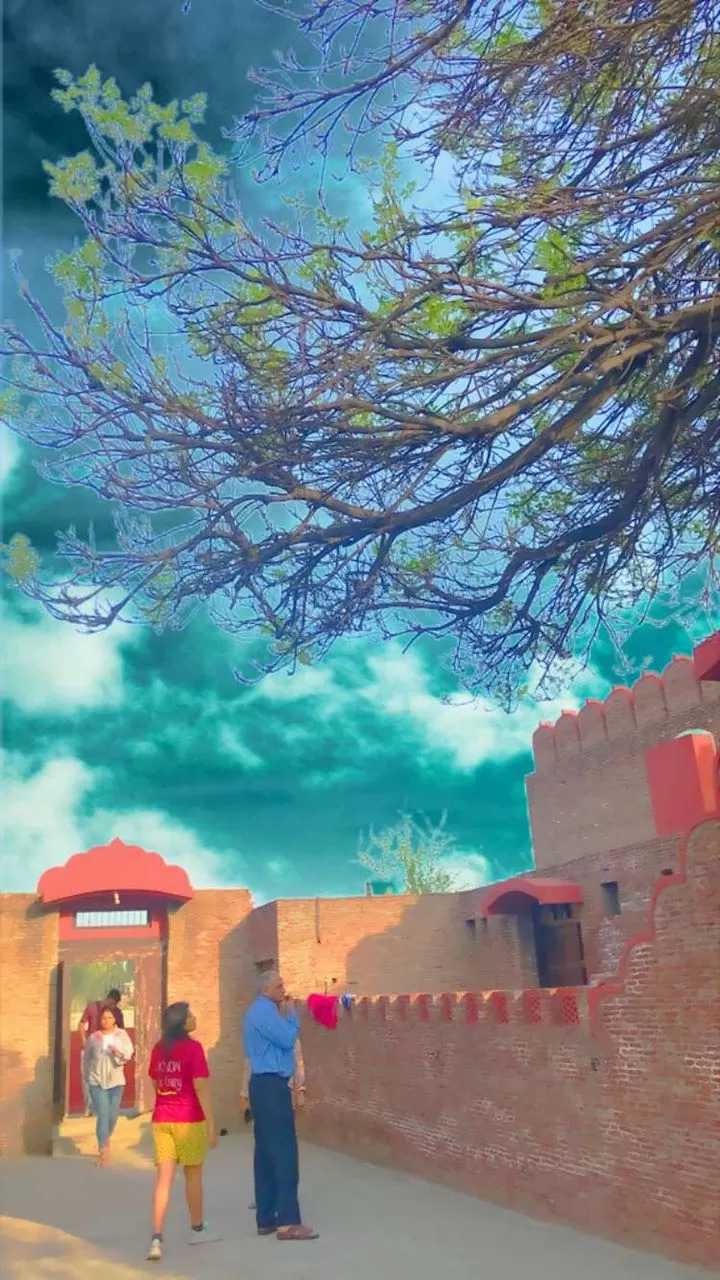 We are given two triple bed and three twin bedrooms. The rooms were quite nice and clean. We just shifted our luggage and rested in rooms for some time.
The lunch was a buffet in one of their halls. After lunch, we went back to our rooms. Then we spend some time enjoying the swimming pools in front of our forms.
After a great fun filled time spent in the pool, we went to have evening snacks. After the evening tea and snacks, they told us to go out and enjoy the camel ride, horse ride and a tractor ride. The little ones, as well as the elders in our family, enjoyed these recreation activities to the fullest. We went back to our rooms to post these activities.
We played tambola for some time by gathering in one of the triple bedrooms.
Then, we were called for dinner. The dinner was arranged in open where we were served snacks and then proper North Indian Dinner. There was a typical "Talwaar Baazi and Fire" show depicting the Punjabi culture. Then, I must mention that the staple food of Punjab "Makki ki roti and Sarson da Saag topped with Desi Ghee" served here was mouth licking.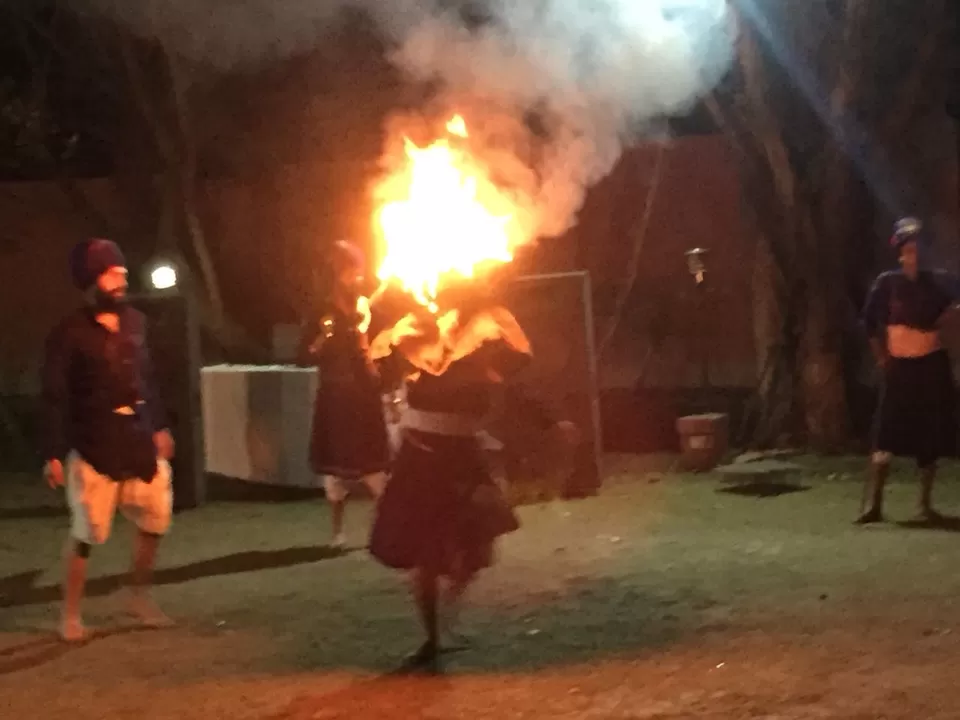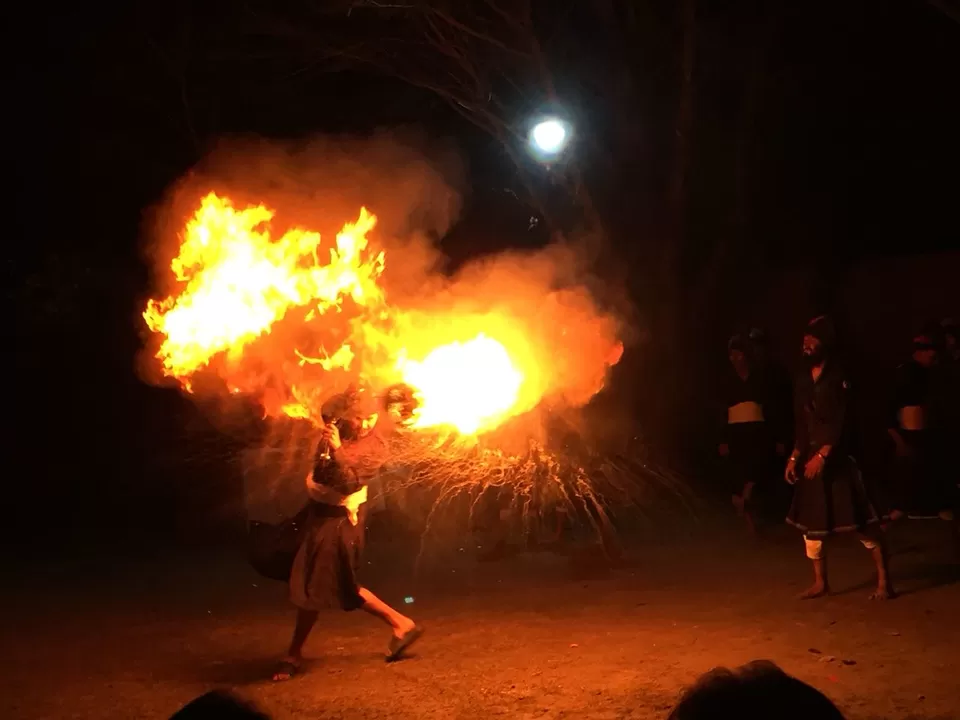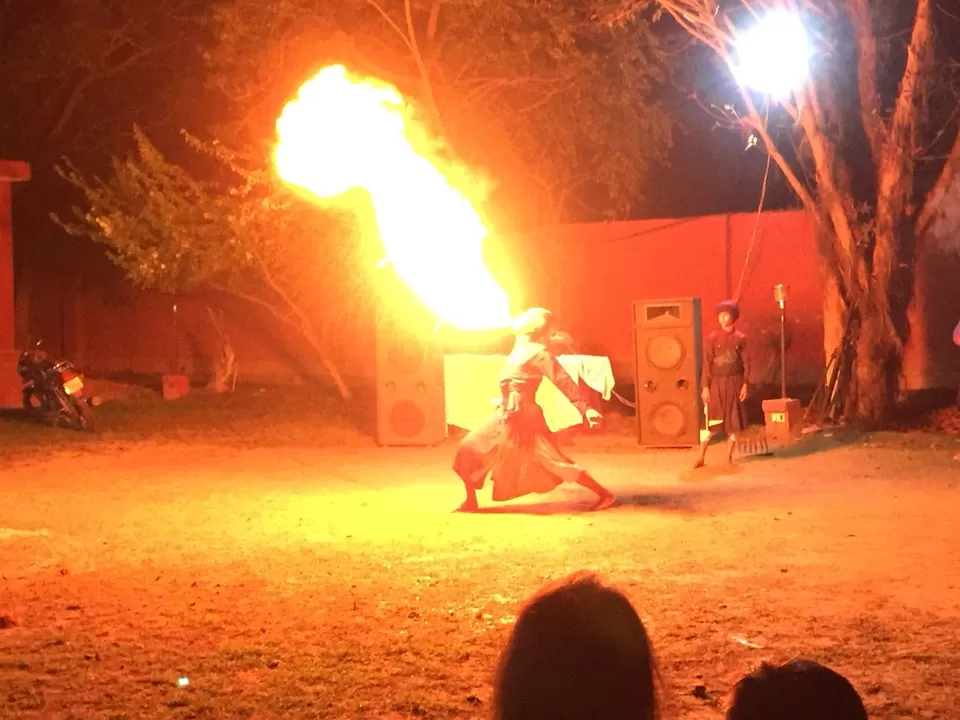 After the Dinner and some time on the DJ, we went back to our rooms. Team and milk were served after the dinner. We gossiped with our family time and slept in our rooms. Next morning, after breakfast we checked out from the place.
I had a great time with my family here. The elders, young one as well as the toddlers had a gala time here. I was happy to introduce the culture of Punjab to my family through this place. It was a great decision. Everyone must visit here once. I should also mention that I took my little 6months old kid. Anytime, I called for Milk or Khichdi, it was provided to me. For just 1k per person per day, this is an amazing place have a staycation with family and freinds.