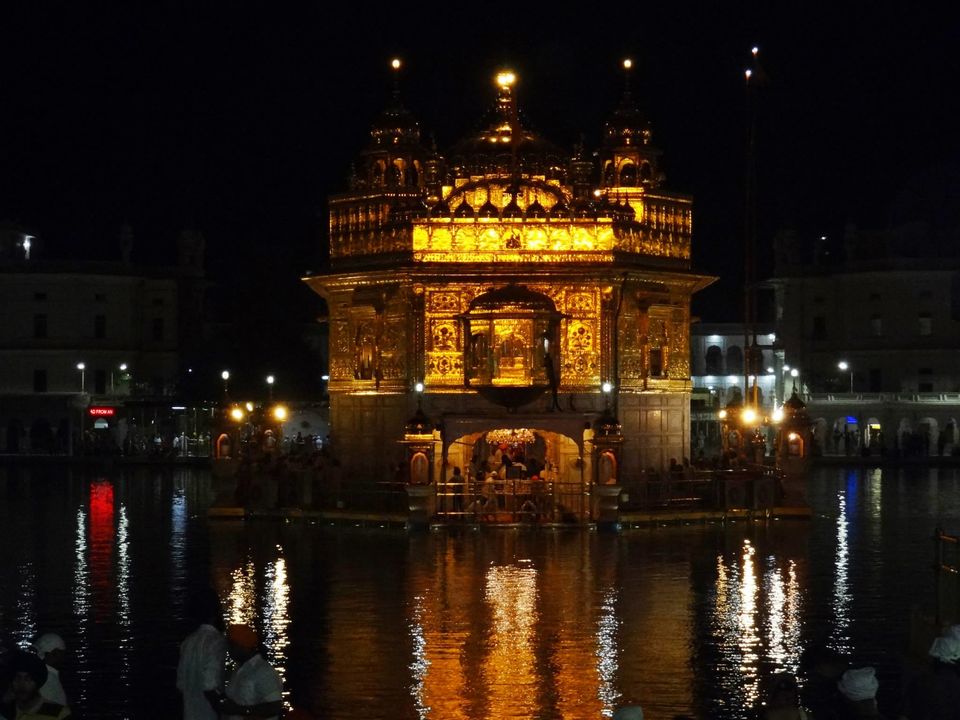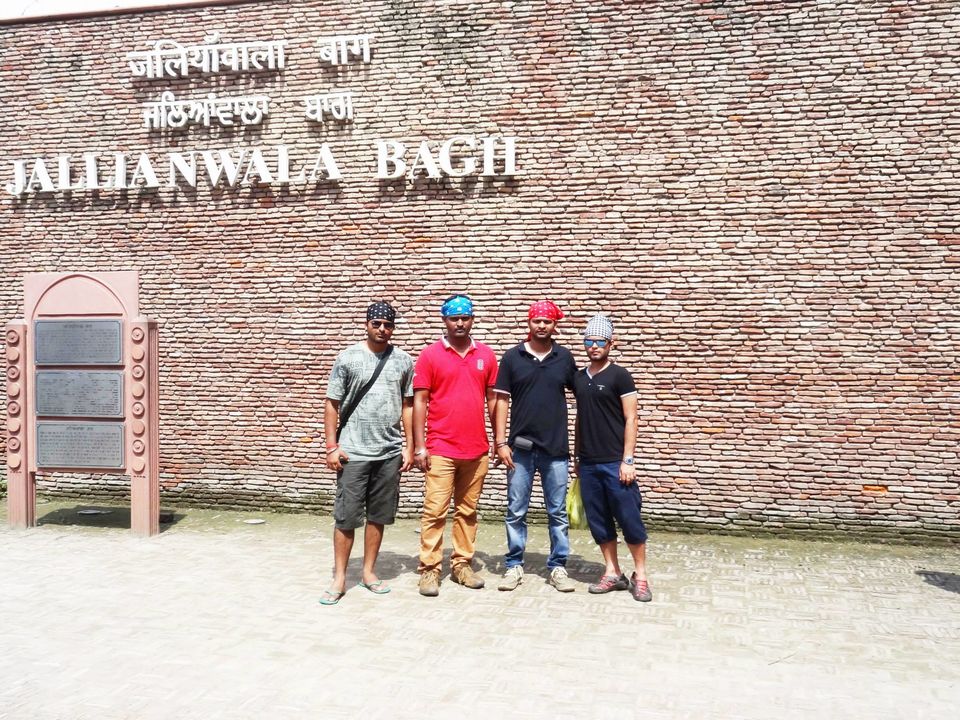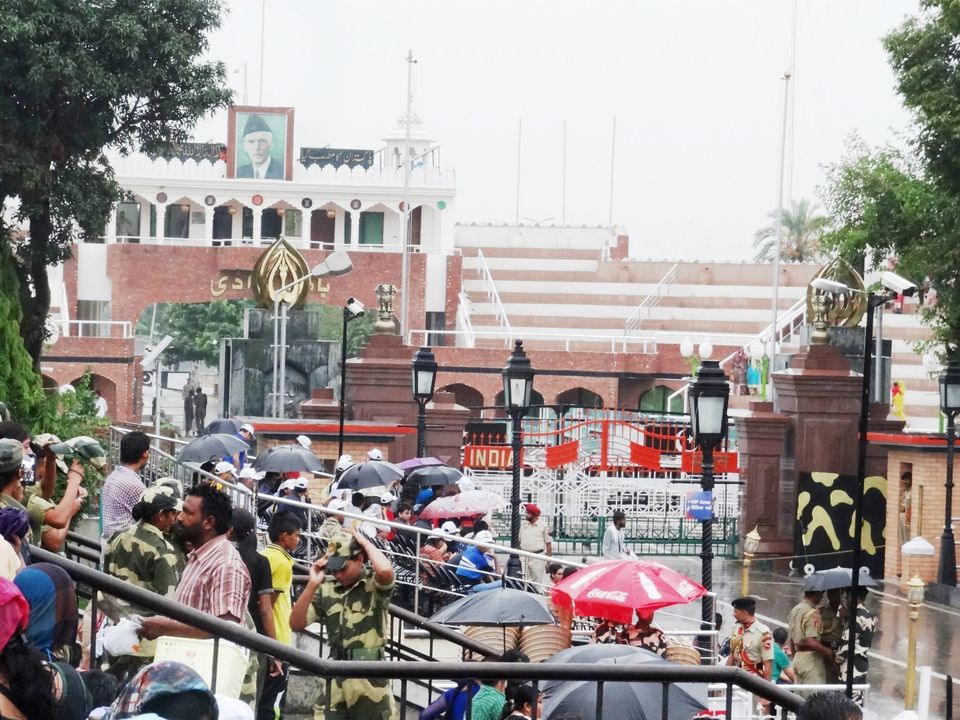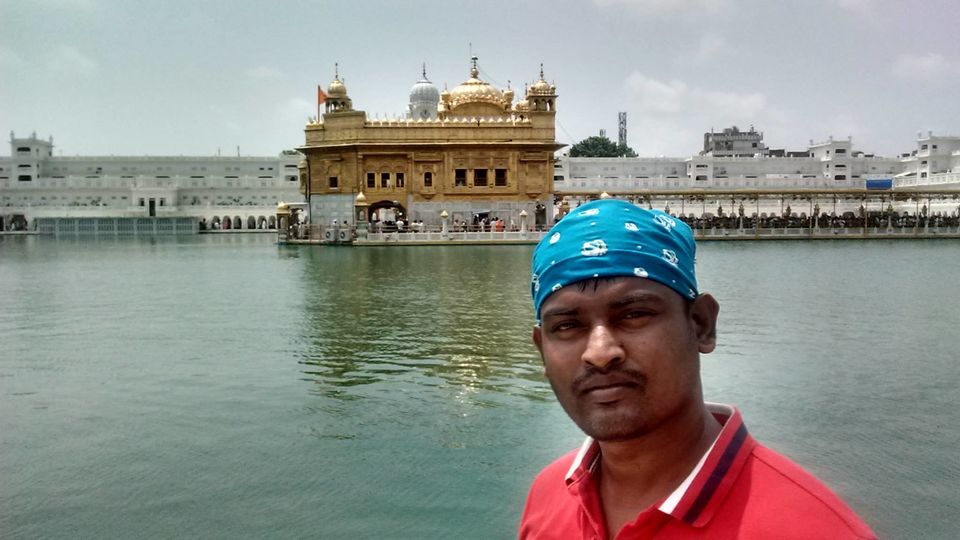 A true Indian Patriot People of India you will find it here … it  is located in Northern western boundary in India , 23 KM from Lahore ( Pakistan ) I being at Amritsar felt very patriotic  due to places I visited near Amritsar like Jalianwala Bagh, Wagah border..
There are not so many places that you visit  much .. But for me it was in my wishlist .
There is  a  world famous Sikh temple that People from across the countries come to visit . Best timings to visit Golden temple is in the evening   after 6 PM IST . I felt very peaceful and so could you  ,  it is open for every religion , I being christian  following humanity as my religion loved the Place   I would like to share my experience with you  , If you are carrying any belonging  OR any luggages there is a counter where you can keep you belongings.. So when people who  are planning to visit these holy places doesn't have to bother much , Also Hotels are available for your comfort as well ,
I stayed in a Hotel spenting 1000 bucks INR for AC room . 
 I don't have any words to express my feeling when I went inside temple You feel so good and would love to stay as long as you can , I  wont say much and Would like you people to go and visit if you seeing my article .
Also the Punjabi food & drinks  which you cannot find it anywhere else ,  when you get a time to visit  some restaurants , Please do visit  Bhai Ka brothers Dhaba  it  is an amazing restaurants for friends and family to hang out for lunch and Dinner .
Wagah Border  which is famous as INDO-PAK Border , Everyday there  is a half an hour show  where you see your neighbouring countries common people ,  and Pakistan  soldiers ,  To go to this place , You have to book early with travel agents Or you could find the Rickshaw that would charge you 200 bucks INR  from Golden temple…...
 During the Half an hour event  You will  have an amazing experience . In short I would like you to go and visit the place  and feel it …... for being proud of indian  citizen ,, It is a very exciting place and  a must go place .
Ohhh yes I forgot to mention  that timing to experience these show is 5:30 PM IST to 6:00PM IST
 Jallianwala Bagh is a place that all indian  have read  during their childhood education , One of the historical places in India where Martyr/ Common indian People were shot by  British soldiers ,These places is near to Golden temple  and you can go by walk also .
 This is it that I would like to share as my experience ,,, there are yet many places I have to discover  …. This is just the beginning .
Wagah Border which is famous as INDO-PAK Border