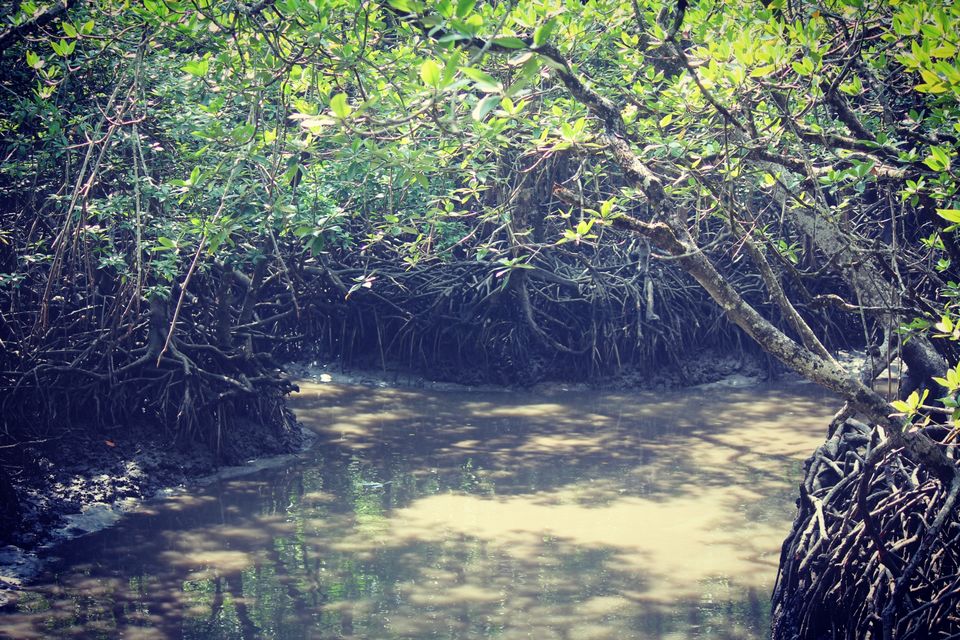 Traveling is key to happiness for me. But due to office my husband and me couldn't manage for honeymoon for a long and so we planned our Andaman trip this year January'20.
Here our Baratang trip will be covered.
Baratang island is situated in North Andaman. One have to start from Portblair. Earlier we wanted to hire a car as we wanted hassle free traveling. But someone there suggested us to take a conducted tour service operated by Monika travels and it was our best decision to go for that conducted tour. It costs 1800/pax including breakfast and lunch. They covered mud volcano by sumo and Limestone cave by boat through mangroves.
The route to Baratang goes through Jarwa reserve forest. The gate of the forest opens 4times a day, 6am,9am,12 and 3pm. Our traveller took us around 4am and thereby started our journey. We reached the forest gate around 5.45am and after opening of the gate all the vehicles started journey in convoy. We were strictly directed not to use mobile/camera and don't interact with Jarwas if we find them.
After 1 and half hour of journey through the forest we reached ferry ghat from where we crossed the river through ferry . From that point sumo took us to Mud volcano.
Mud volcano is about 2kms from ferry ghat . We had our breakfast there and then returned to ferry ghat for our next destination i.e. limestone cave.
Boat took us to the caves. The route to limestone cave is the most exciting river route amidst mangroves which looks like backwaters and we fell in love with the spot immediately. We reached the end point of river route after 20mins and then started 2km trek to limestone cave.
Lime stone cave is also very thrilling to watch. Then we again returned through the same route and reached ferry ghat, had our lunch and started return journey again through Jarwa reserve forest.
We managed to find out some of the Jarwas during return journey.
It was a memorable trip and we are glad that we took the service from Monika travels which is economic but hassle free.
Thank you.