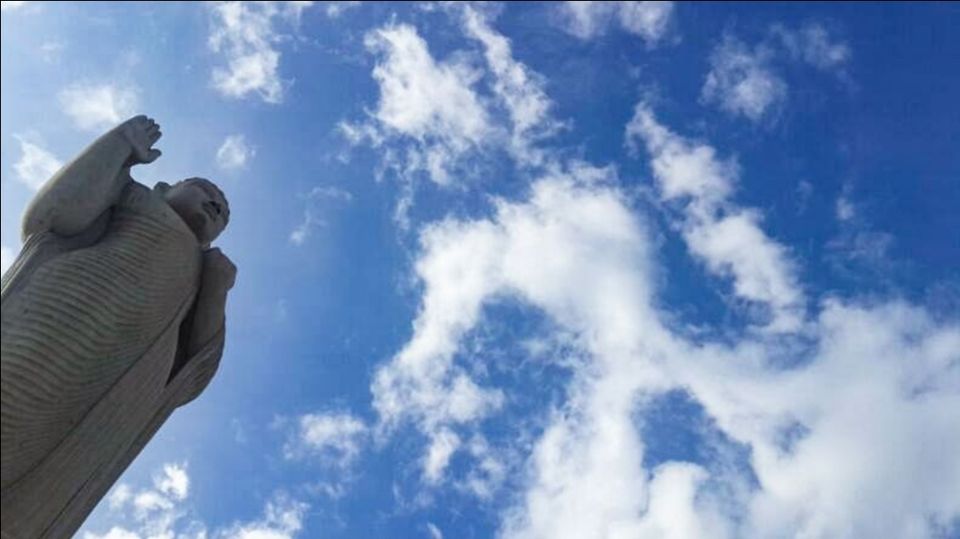 Hyderabad might be not on everyone's travel bucket list, but it has to be. It has everything, from forts to nightlife. You can have the best of both worlds.
I am writing this itinerary for people who have less time to travel but want to cross of all the must- do things in Hyderabad.
Day 1
5 AM- Ram ki Bandi.
Every Hyderabadi must have gone to Ram ki bandi atleast one. The owner opens his bandi around early hours of the day which has wide varieties of south indian dishes and will be closed before 8 AM. Make sure to grab yourself a plate of hot dosa.
6:30 AM- Chai-Charminar
Nimrah Cafe is as famous as Charminar. Charminar is surrounded by different Irani chai points. But Nimrah cafe has different fan base. Enjoy a cup of tea after your breakfast with a view of Charminar. Charminar is surrounded by 4 corridors. Take your time out to go around and explore places around charminar as there will be only locals going around.
9:30 AM- Charminar
At 9:30 AM they open the Charminar, you can climb up and have a clear view around the old city. It will take max 30 minutes to enjoy this place.
10:30 AM
There are two museums near Charminar, one is Chowmahal Palace (walkable distance) and the other is Salar Jung Museum(10 min by auto).
Chowmahal Palace consists of the all the antiques, cars, clothes, war swords used during the Nizam's rule.
Salarjung Museum also has antiques used by the Nizams, but along with the pictures, art, but more detailed explanation. You can select anyone.
2 PM: Hyderabadi Biryani
Hyderabad is all about Biryani and Haleem. After all the walking fill your stomachs with the Hyderabad Dum Biryani. During the lunch hours the restaurents are always busy, visit either Shadab or Shah Ghouse or Pista house which have the original taste of the dum biryani.
4 PM: Birla Mandir (Temple)
Birla Mandir is dedicated to Lord Venkateswara,  which is made up of white marble and is situated on top of a hill. 
From your hotel catch an auto and go to the nearest metro station( MGBS metro Station), hop on a metro train which goes to Ameerpet side(Red Line). Get down in Lakdi- Ka- Pool Metro station. Catch an auto/ Cab to Birla Mandir which take 10 mins. Make sure to be there for sunset.
7 PM: Tank Bund
Hussain Sagar was is a man made lake between the city to solve the drinking water problem during the old times.
Now Tank bund is the major hang out spot. After all the busy day, You can take rest here and sit near any park which is adjacent to the lake and have a peaceful night. If you do not want to visit Birla Mandir you can directly get down at Lakdi ka pool Metro station and catch an auto or cab to directly tank bund and enjoy nice sunset with street food. 
*Take a metro from the old city to tank bund as you can see the Hyderabad's Assembly, Stadium, Archaeological museum on the way but with a better view.
Day 2
8 AM: Golconda Fort
This is the main attraction of Hyderabad. The earlier you go the lesser crowd you will meet. There is lots of history to know here, so if possible hire a guide and take you time to walk around and understand the history of Nizams and Hyderabad. 
12 PM: Qutb shahi Tombs
You will sure be tired after all the walking in Fort, But do not miss Qutb shahi tombs which are the burial grounds of the 7 Qutb shahis which i is just 15 minutes away. 
2 PM: Paradise Biryani
Atlast the time has come to savor the worlds famous biryani 'Paradise biryani'. Catch a cab and select your end destination as 'Paradise Hitech city' which take less than 20 minutes. The non veg tikkas are amazing along with Dum biryani.
4 PM: Ikea/ Shilparamam
You can visit either of the above place which are just couple of minutes away from the restaurent.
Ikea is the swedish home furnishes which is the only store available in India. It has vast vareity of products regrding homme for a very resonable price.
Whereas Shilparamam is the home for artisan around who showcase the products made which is similar to street market.
8 PM: Nightlife
There are multiple Bars, Restaurents which are great stress busters.
My favourite- Broadway, Tikishack, Farzi, Tabula rasa, zero 40, Funnel hill.
* Karachi bakery is originated from Hyderabad. So buy yourself few boxes of different cookies which are perfect gift for family at your home. There are multiple stores around the city, so you can always make a stop anywhere.