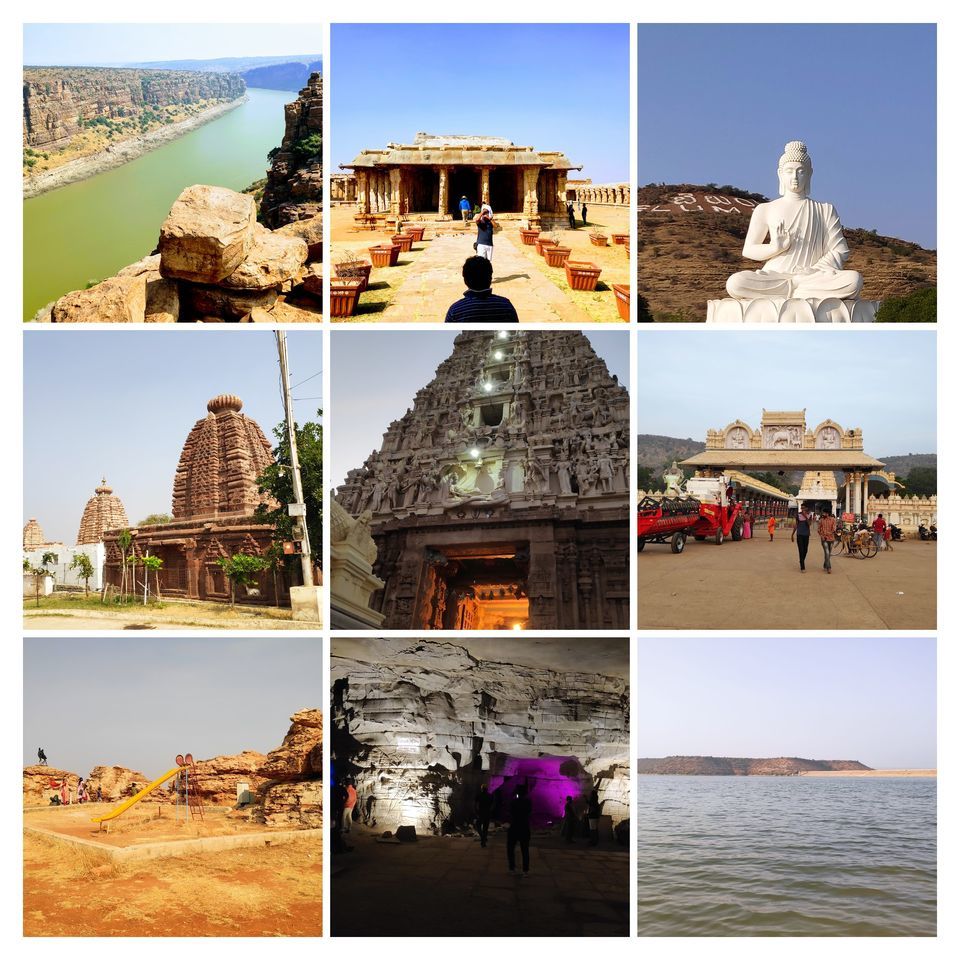 Travelling is best thing which you can gift to yourself and your family members from your busy schedule and soothe your mind and soul, of course.
We were planning for short trip and then came Makar Sankranti holiday which was on 15th Jan, Tuesday giving in total 4 days of vacation.
Now we had to choose the destination and it had to be nearby as we planned just one week before so can't book hotels or air tickets for some far location. Then one of our friend suggested, Jogulamba temple which is around 230 kms from Hyderabad and have many other places.
We started exploring the options and finalized the plan:
Hyderabad - Jogulamba - Rock Garden - Mahanandi - Ahobilam – Gandikota Penna River View & Fort - Belum Caves - Yaganti - Hyderabad
AP Tourism have resorts at all these locations however getting rooms was tough as our's was sudden planned trip. However, we were able to use restaurant at all these resorts which turned out to be really great place to have good food.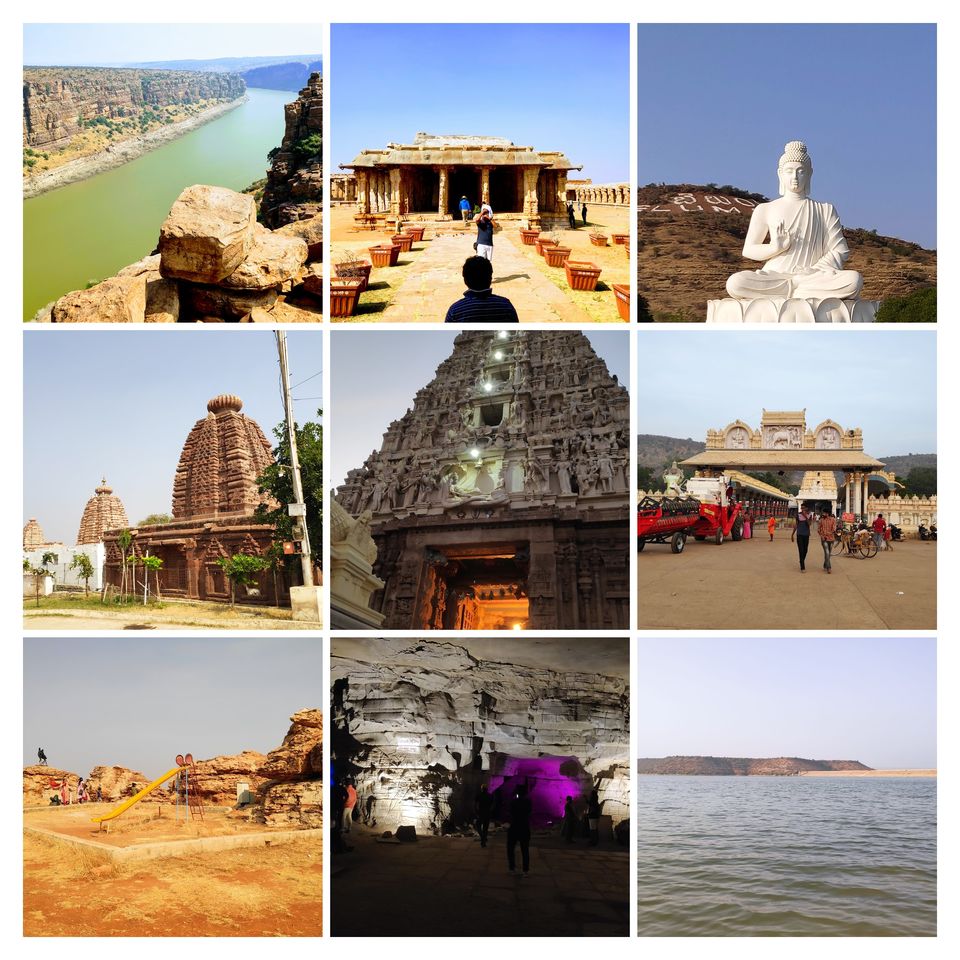 Google Map route plan : https://goo.gl/maps/cptFpdAT8h72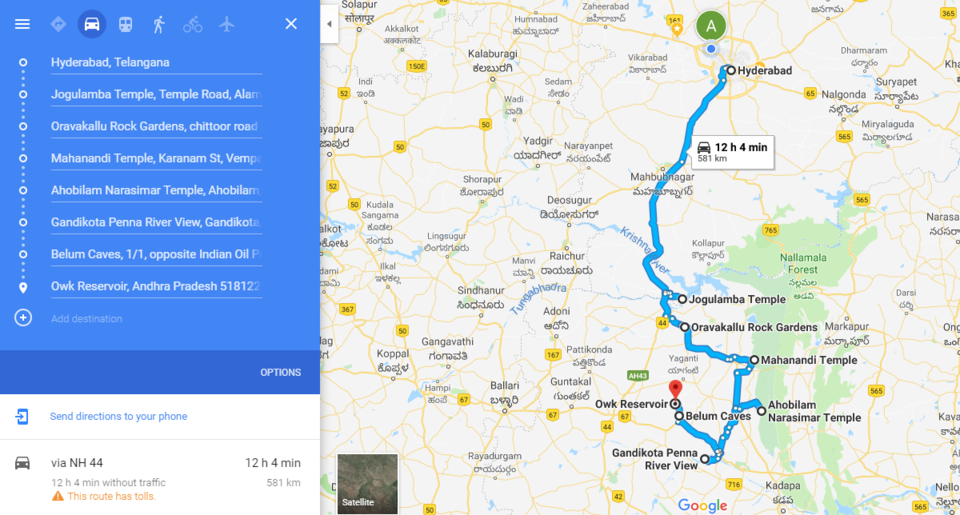 Day 1: Jogulamba
We started at 7 AM from Hyderabad however we were struck by dense fog on the highway so we had to slow down and it took some time for us to reach there.
Shakti Peethas are shrines which are the most divine seats of the Mother Goddess. Alampur Navabrahma Temples include nine temples dedicated to Shiva.
The Yogamba (Jogulamba) temple is regarded as a Shakti Peetha where Sati Devi's upper teeth fell. The mythology of Daksha yaga and Sati's self-immolation is the origin story of Shakti Peethas.
Jogulamba is one of the 18 Maha Shakthi Peethams. Spend some time around the temple looking at the architecture and the carvings, which is really wonderful experience and worth of spending time.
We had very peaceful darshan there and were given ticket for prasad also, which is free of cost and it's up to you if you want to donate money for that Anna-daan.
Some photos of Jogulamba temple: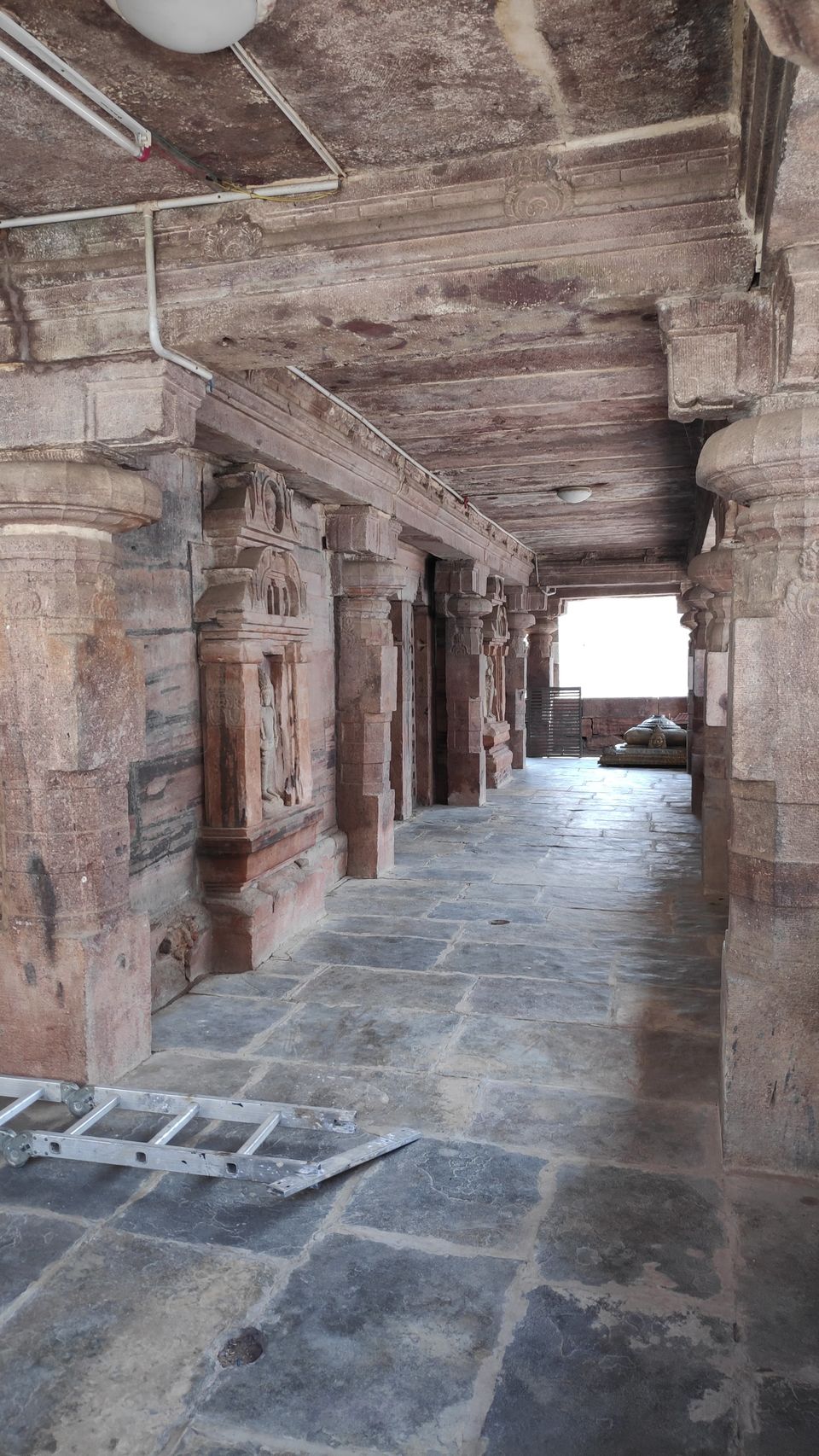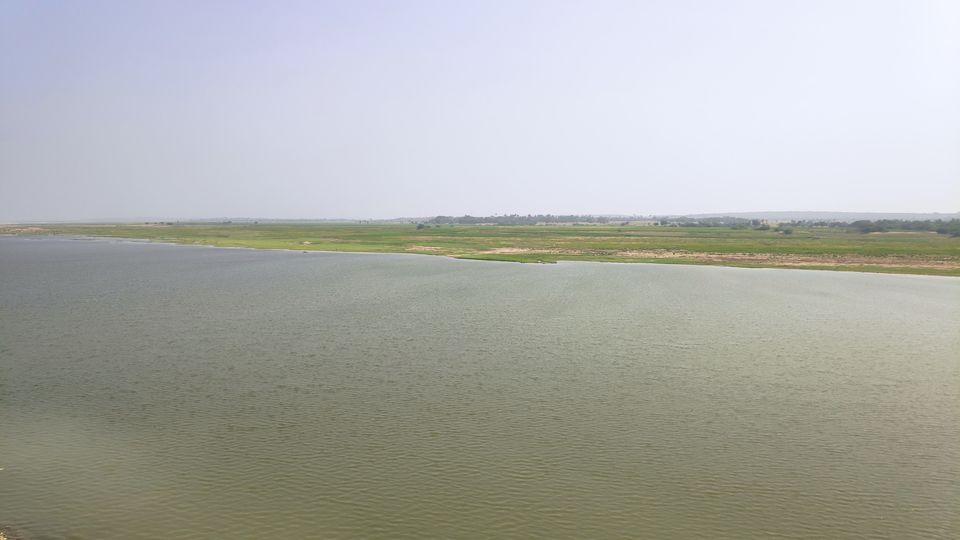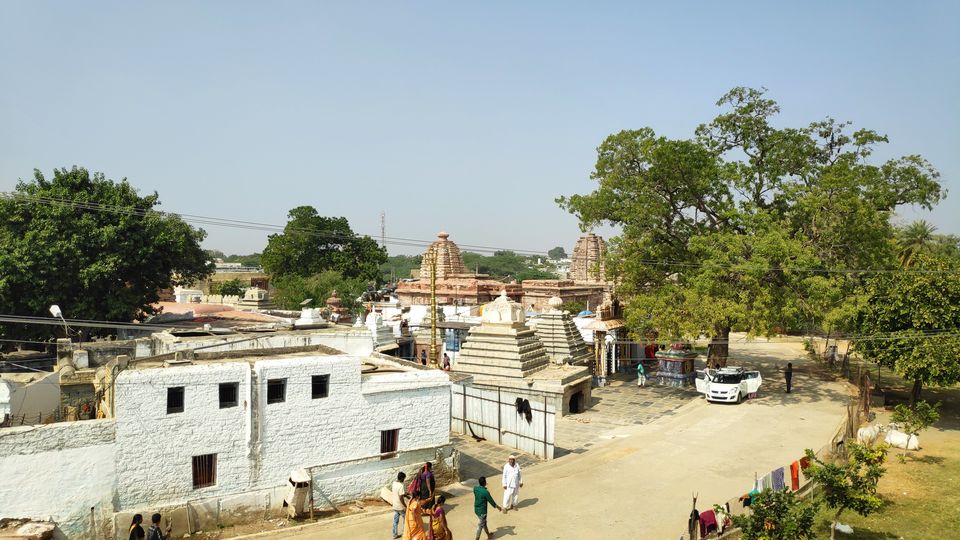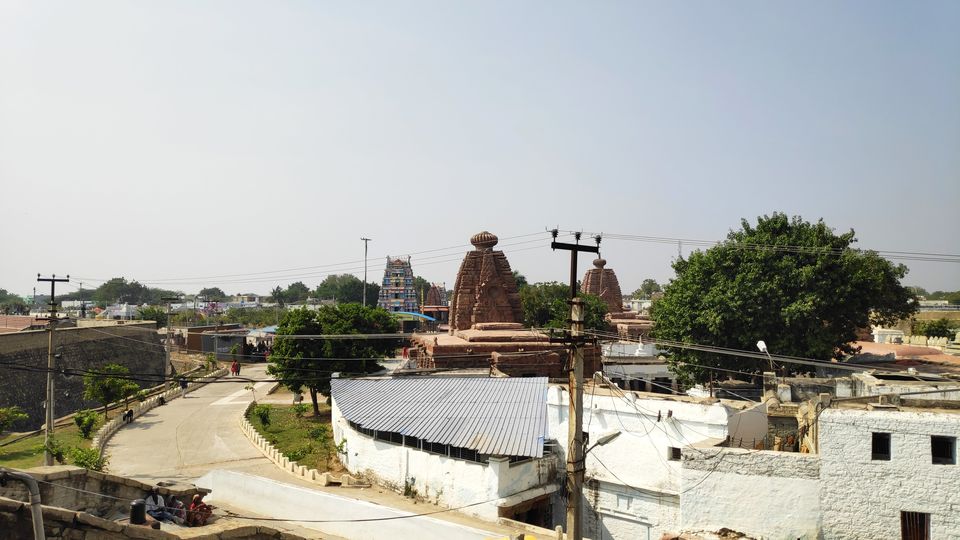 We had one quick stop at Oravakallu Rock Garden on the way to Mahanandi. Oravakallu Rock Garden is kind of modern Rock garden with some amazing rock formation and modern art. The monuments and artifacts are very beautiful and the entry fee is very less, you will see animals made out of machine waste there.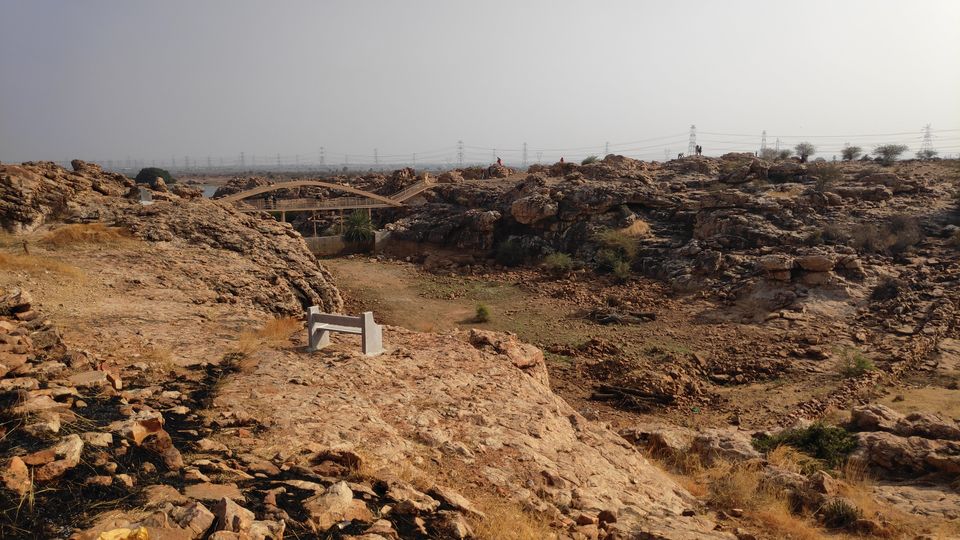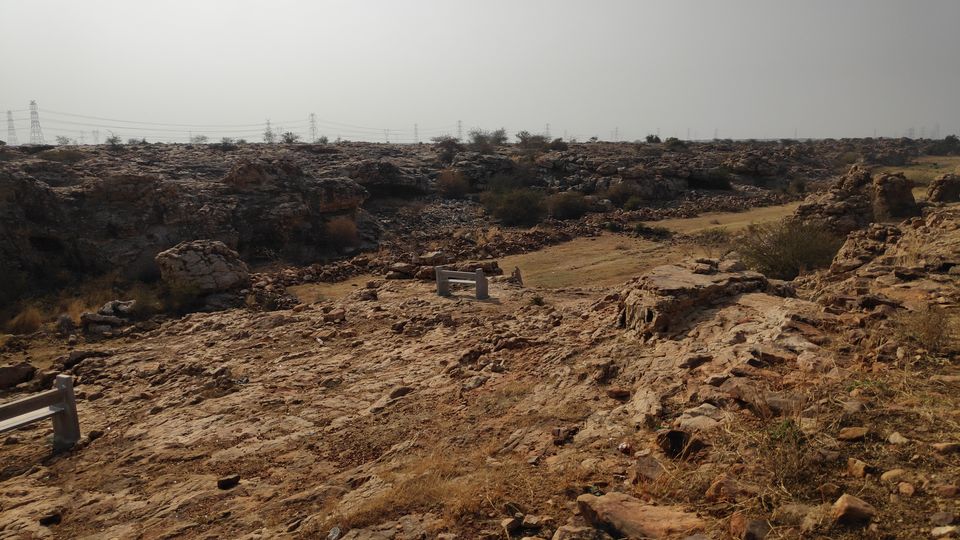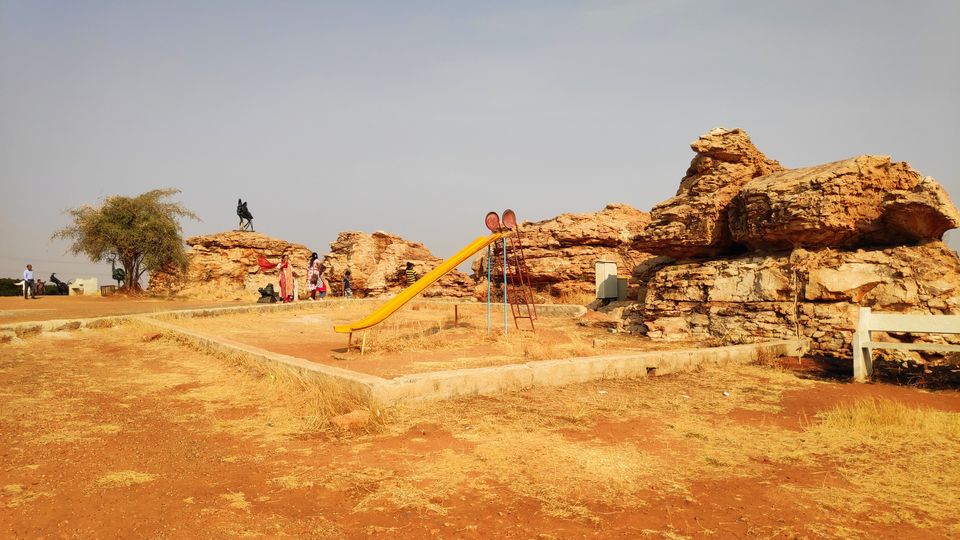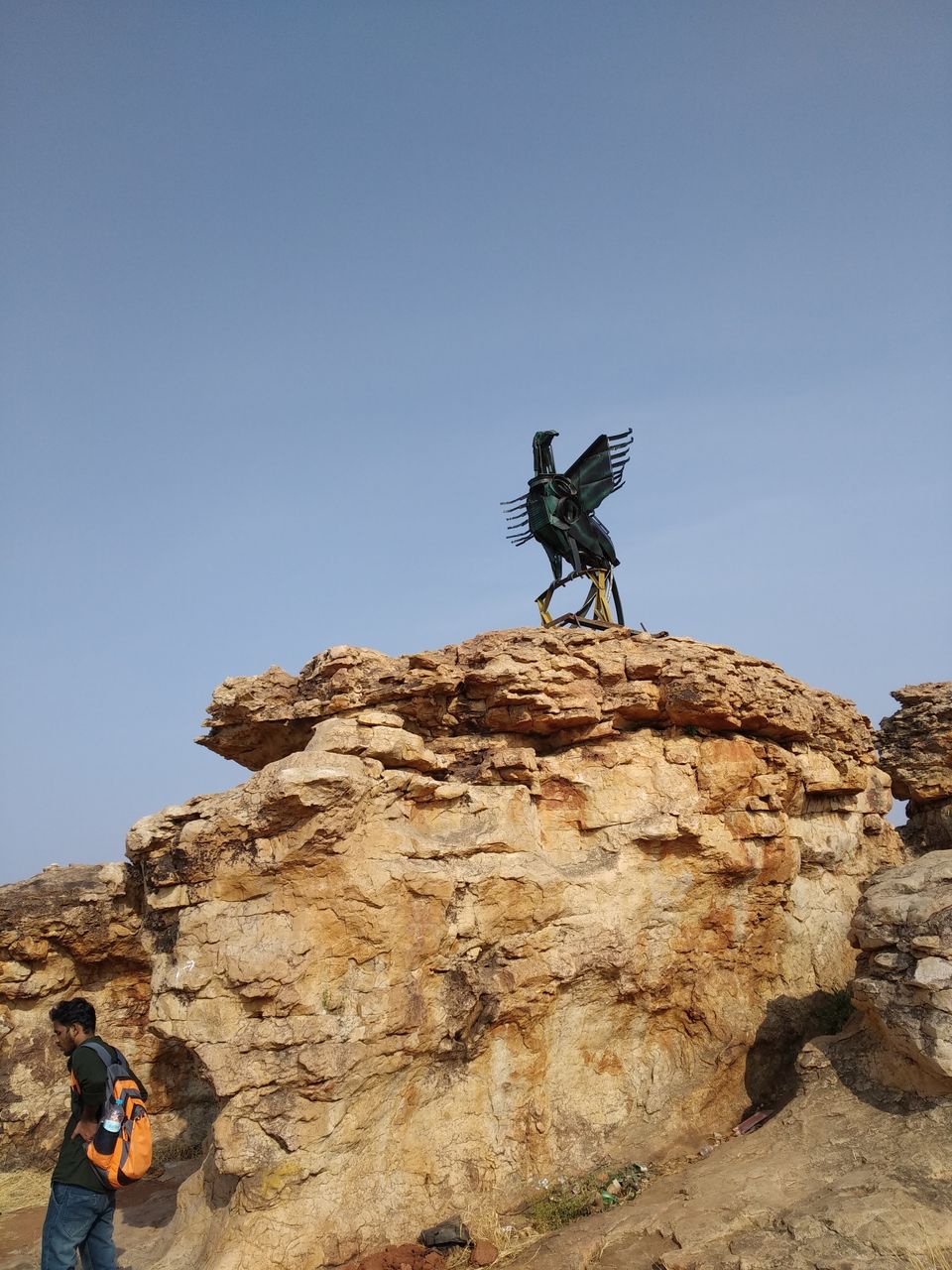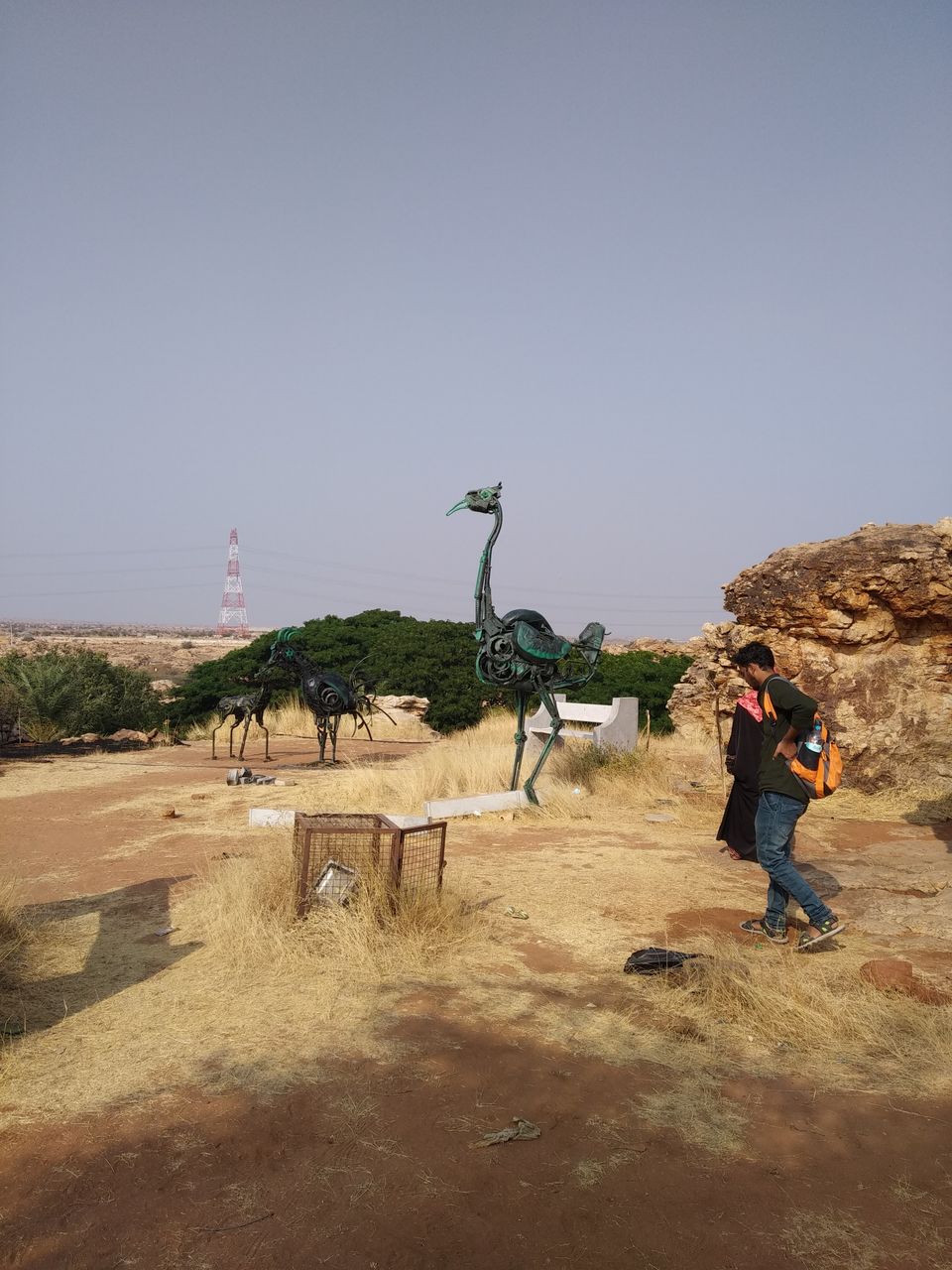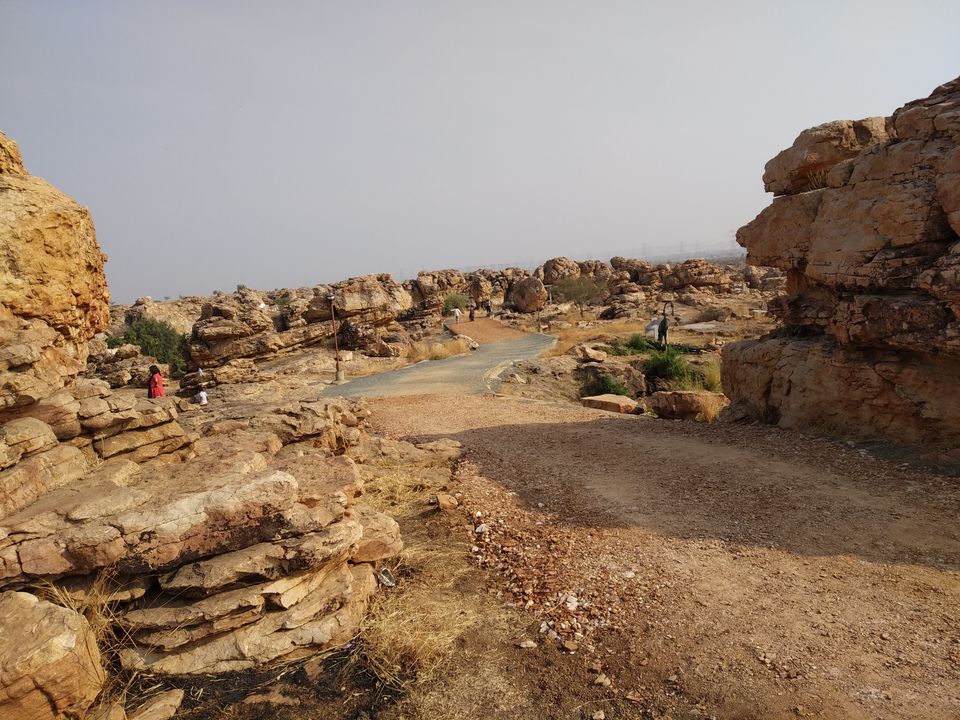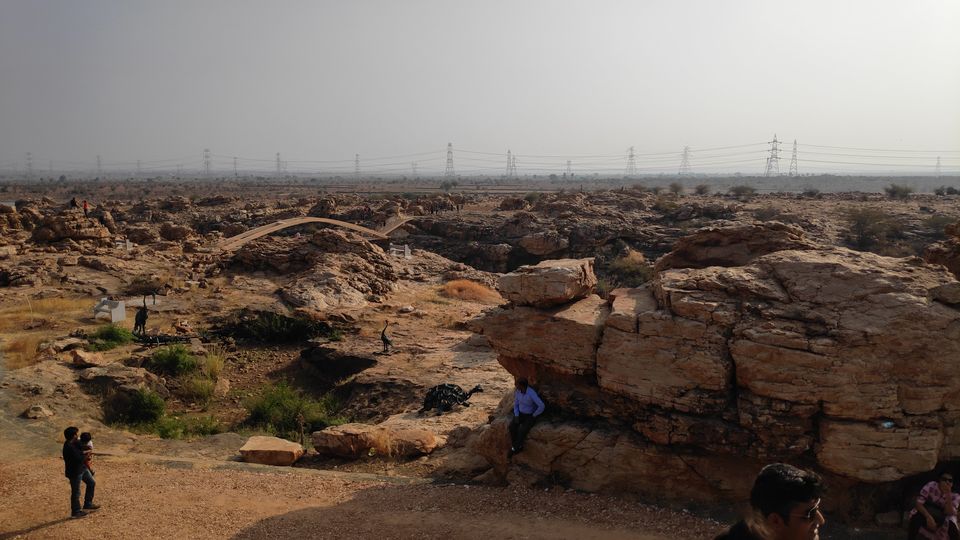 After that we started to Mahanandi temple (https://goo.gl/maps/7fqE9M9RmDG2), Mahanandi is about 21 km from Nandyal. The temple is famous for its fresh water pools, called Kalyani or Pushkarni. The main temple is surrounded by three pools: two small pools at the entrance and one big pool inside the temple itself. The water is famous for its crystalline and healing qualities and is ever tepid. You are not allowed to take camera or mobile inside the temple so couldn't click any photos inside, posting one photos from Google maps which shows the water pool inside the temple.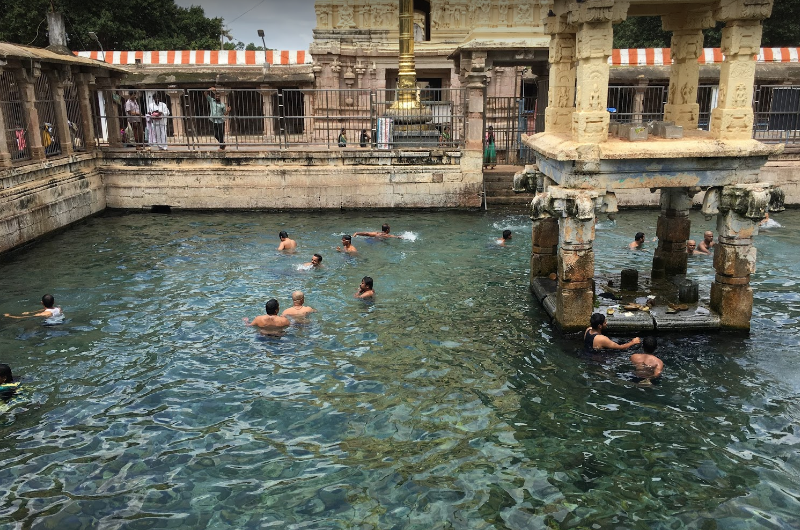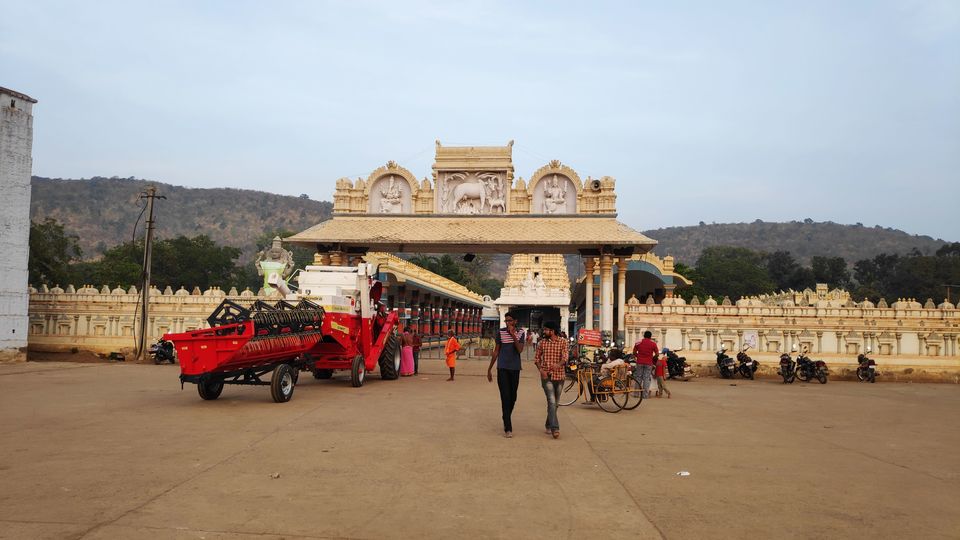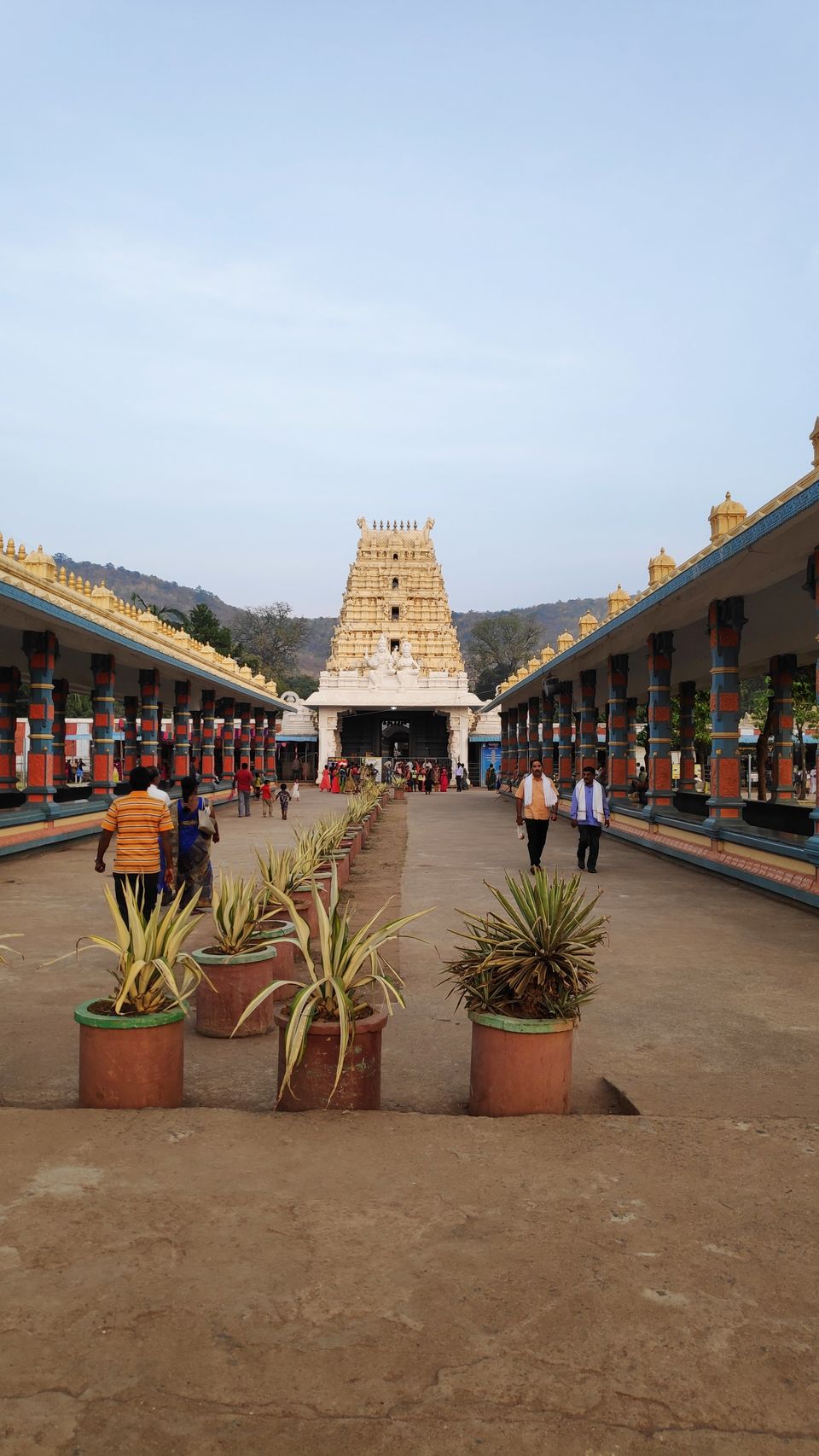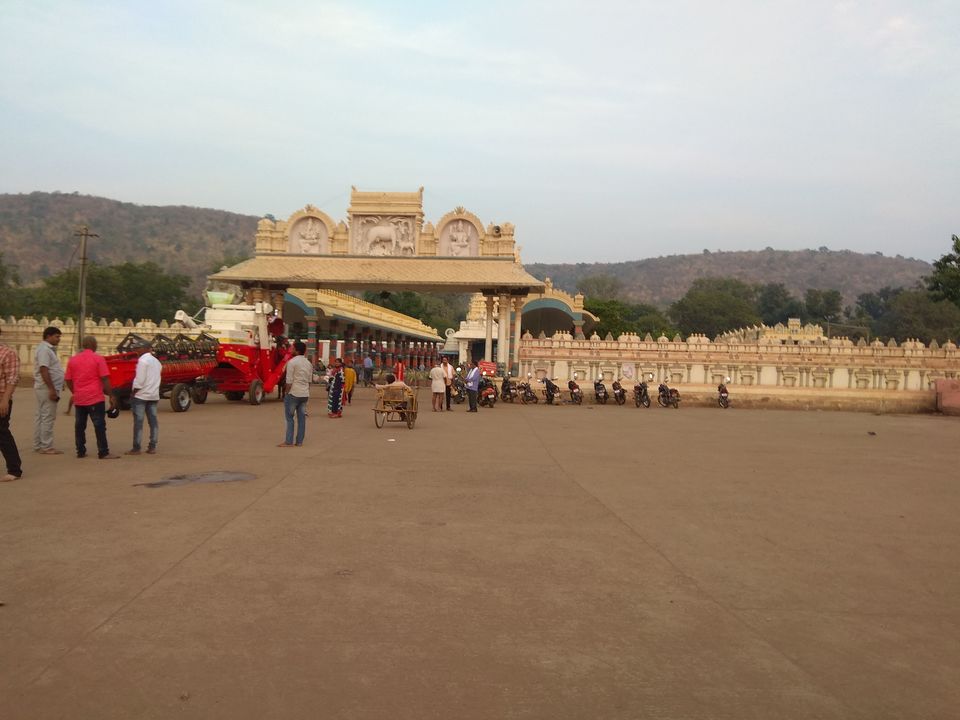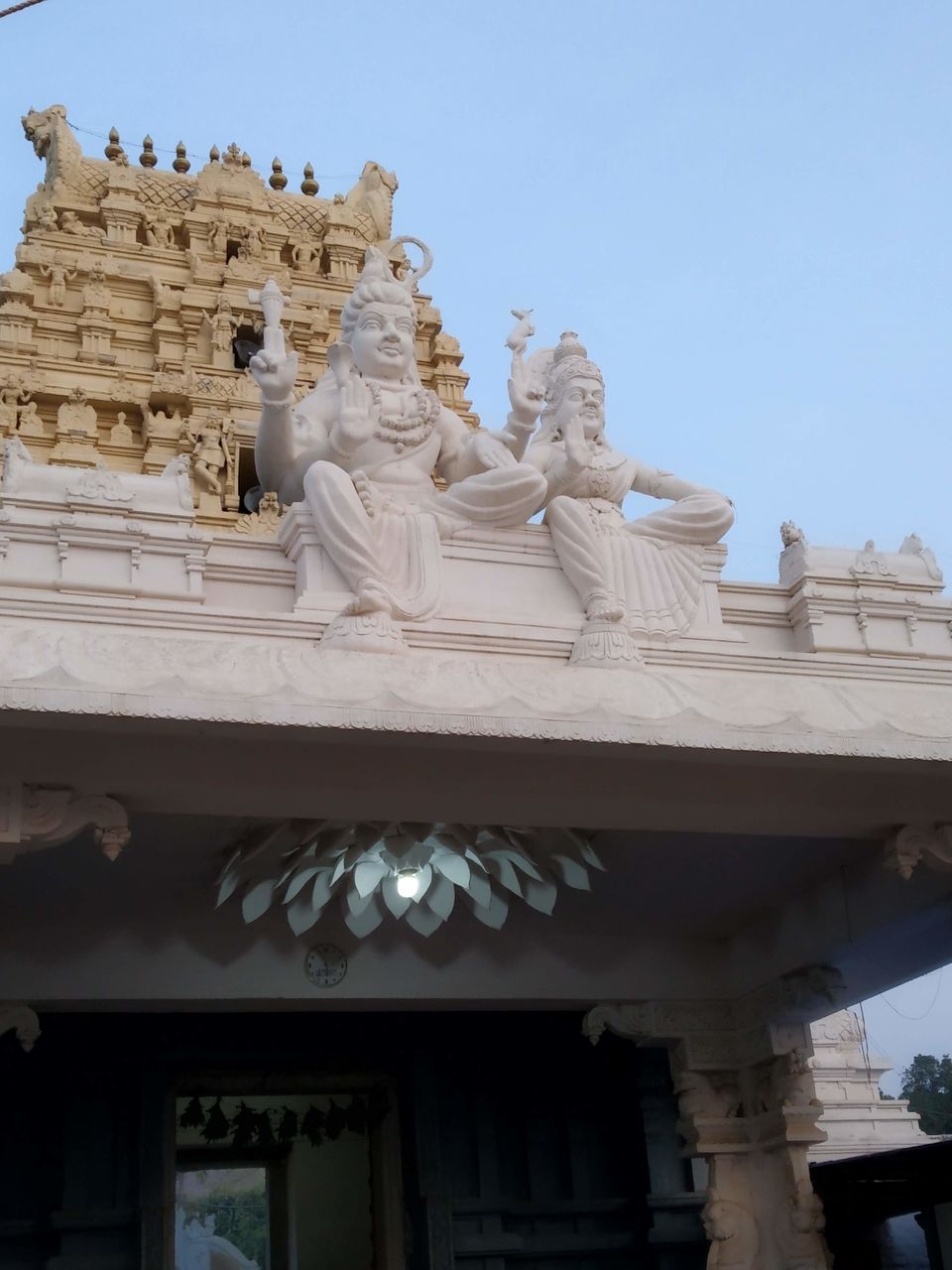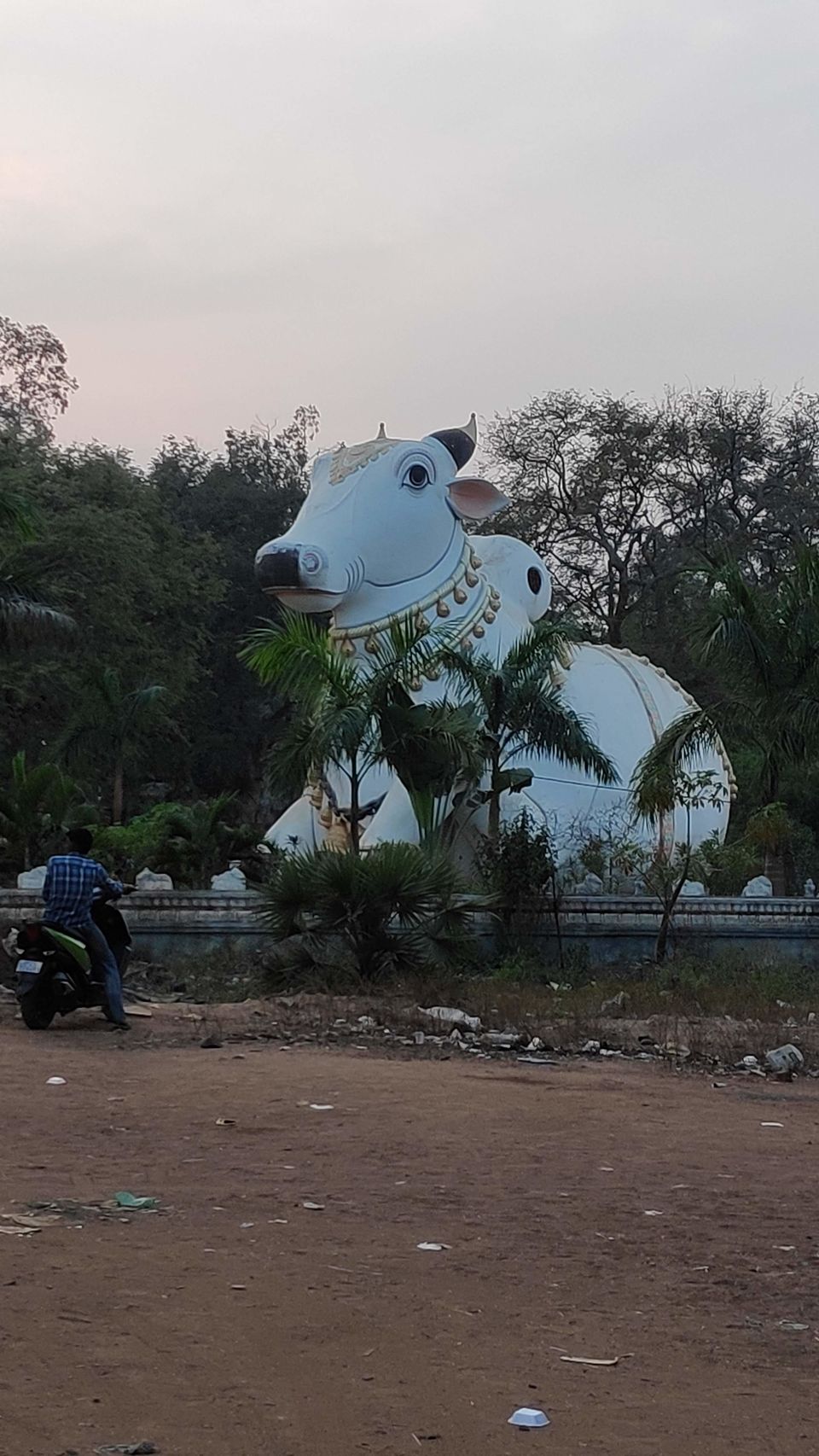 We started to Ahobilam from Nandyal in the morning and took around 2 hour of drive/65 Kms. Road to Ahobilam is not very good and having lot of constructions/repair working going on.
Ahobilam have nine temples of Lord Narasimha, an incarnation of Lord Vishnu in man-lion form. According to legend, this is the place where Lord Narasimha killed Hiranyakasipu and saved Prahalada. The town is divided into two parts, Lower Ahobilam and Upper Ahobilam, Of these nine shrines, Yogananda, Chathravata and Bhargava Narasimha swami shrines are situated in Lower Ahobilam and the remaining six are in upper Ahobilam. There is also another temple of Lord Narasimha Swami in the lower Ahobilam where the idol of the Lord is believed to be installed by Lord Venkateshwara of Tirupati.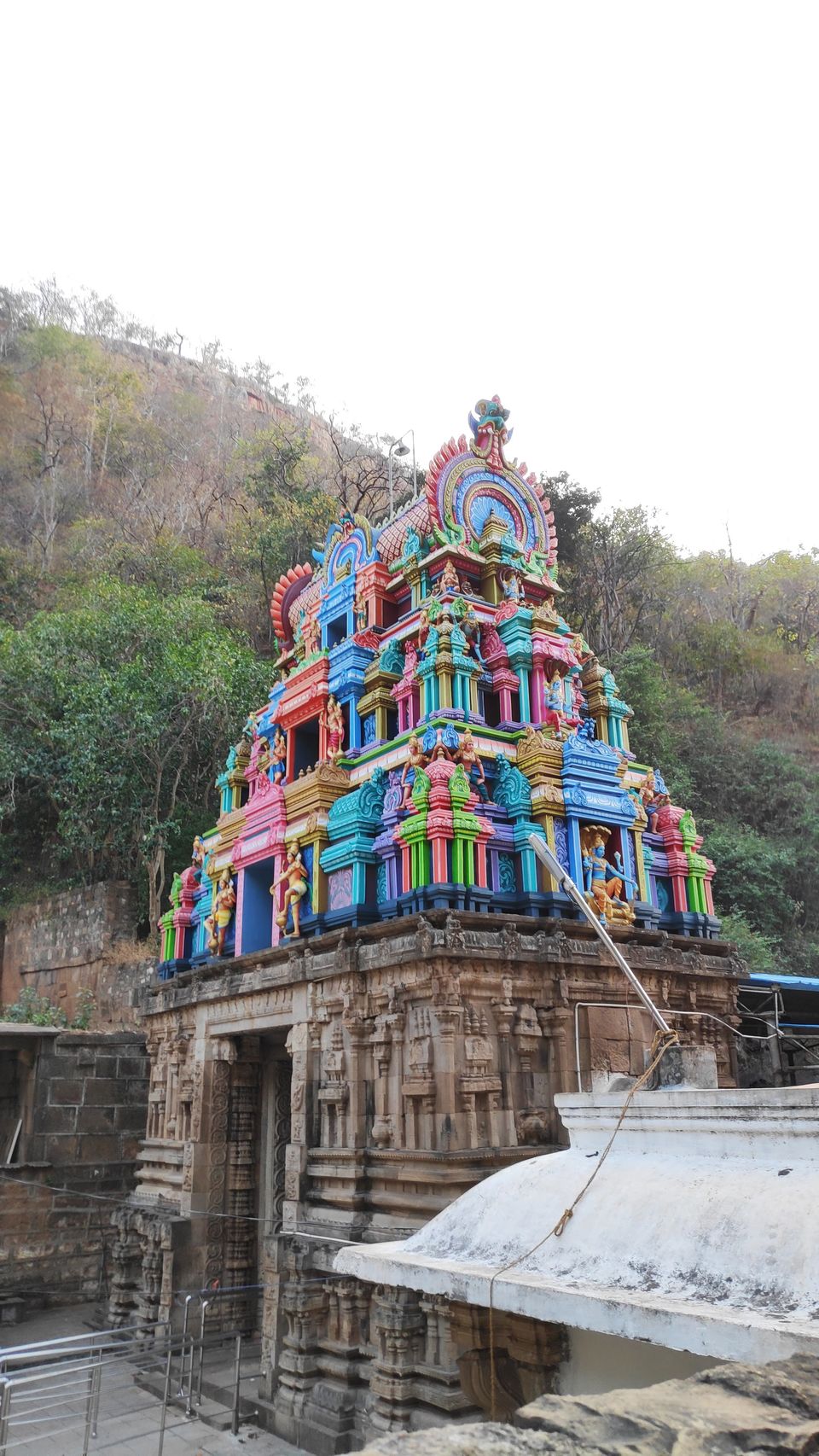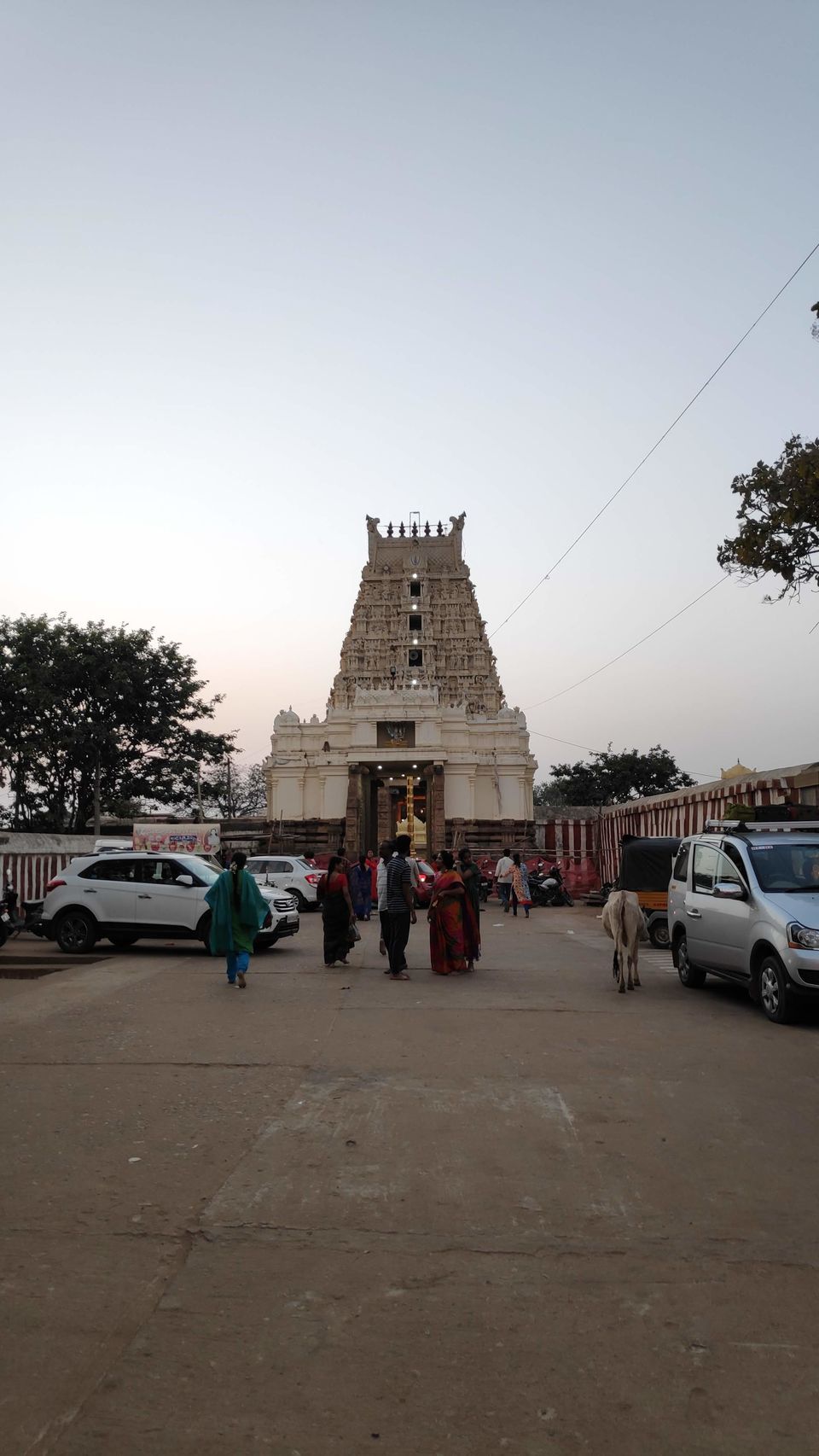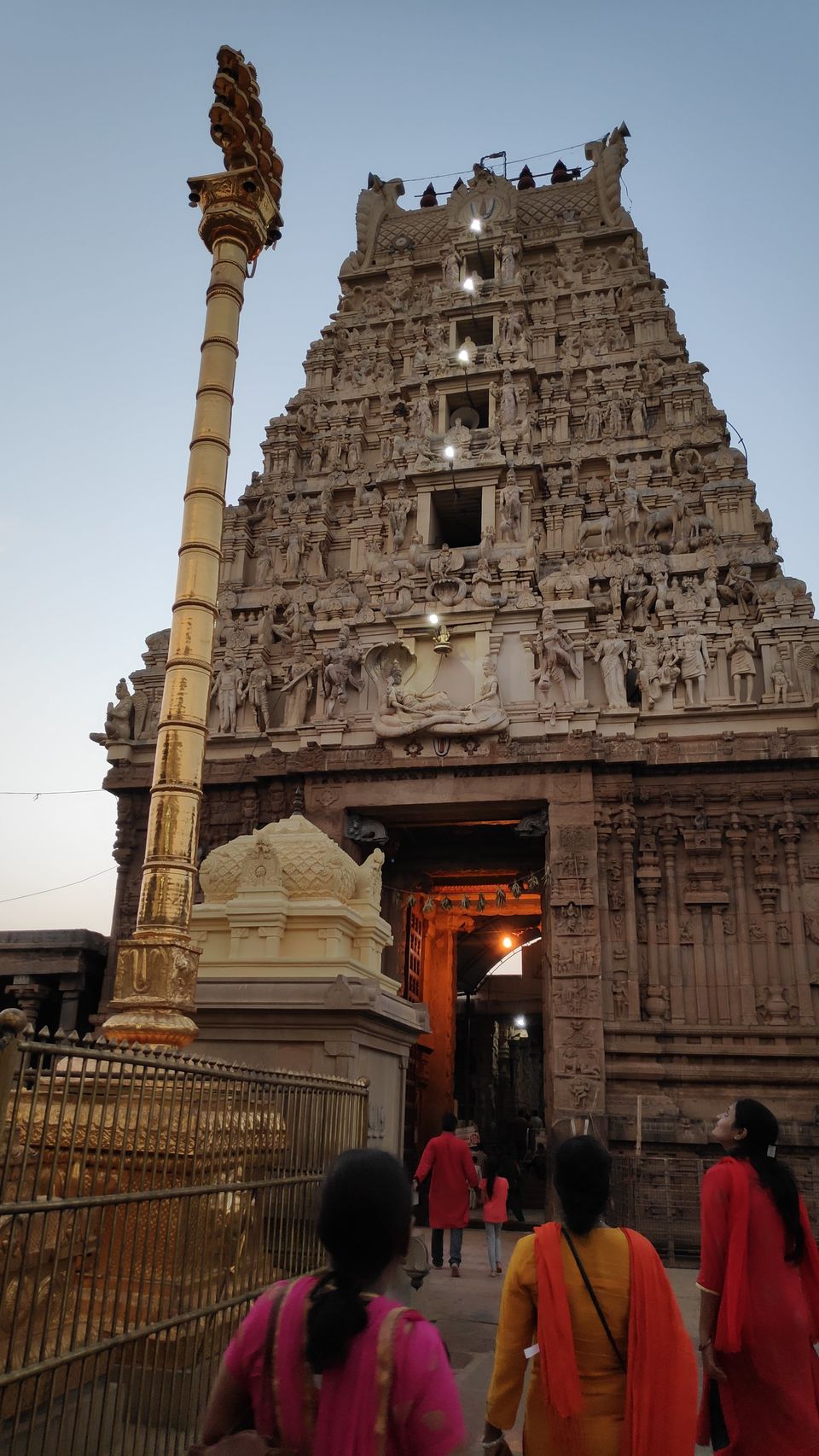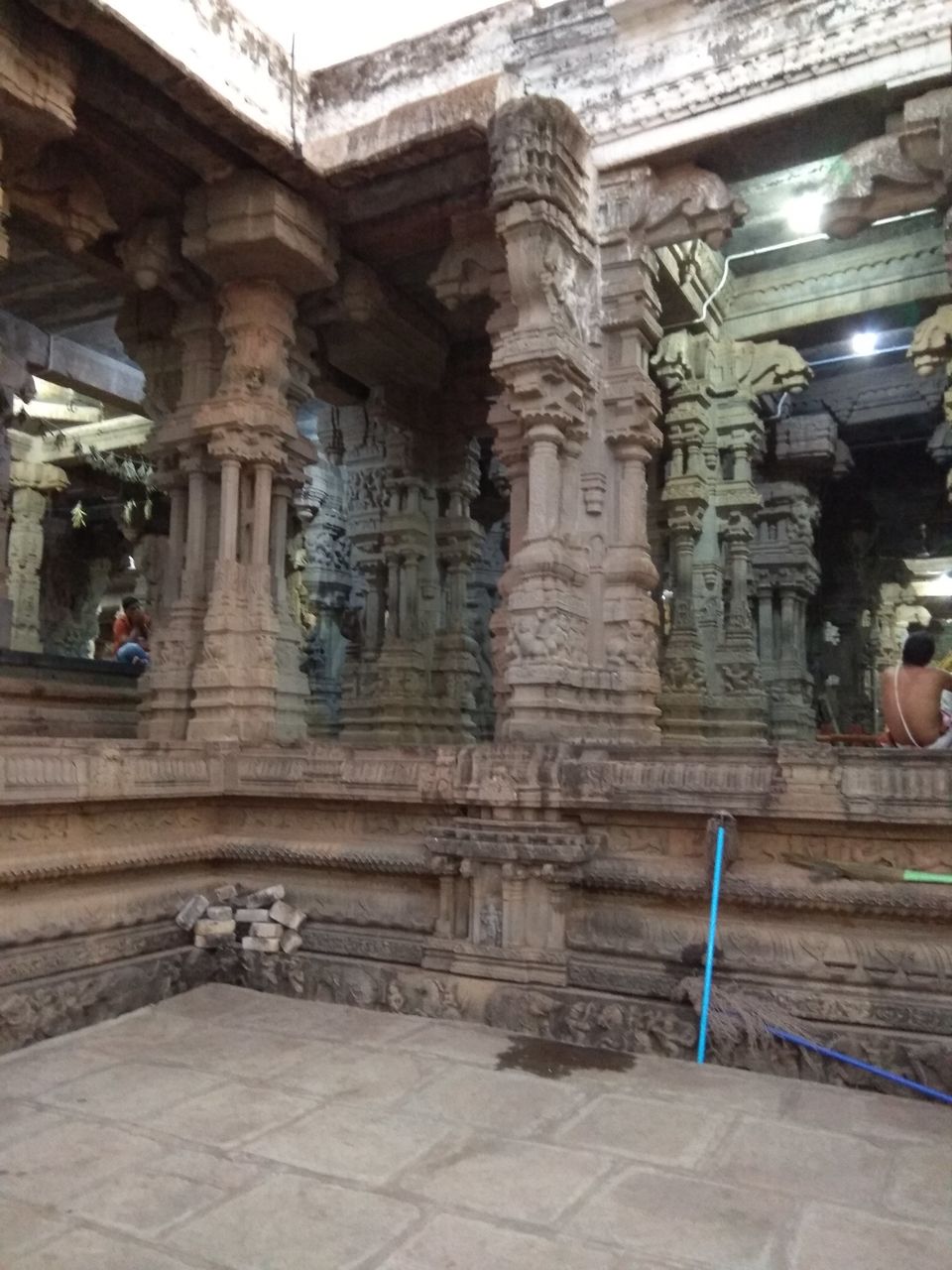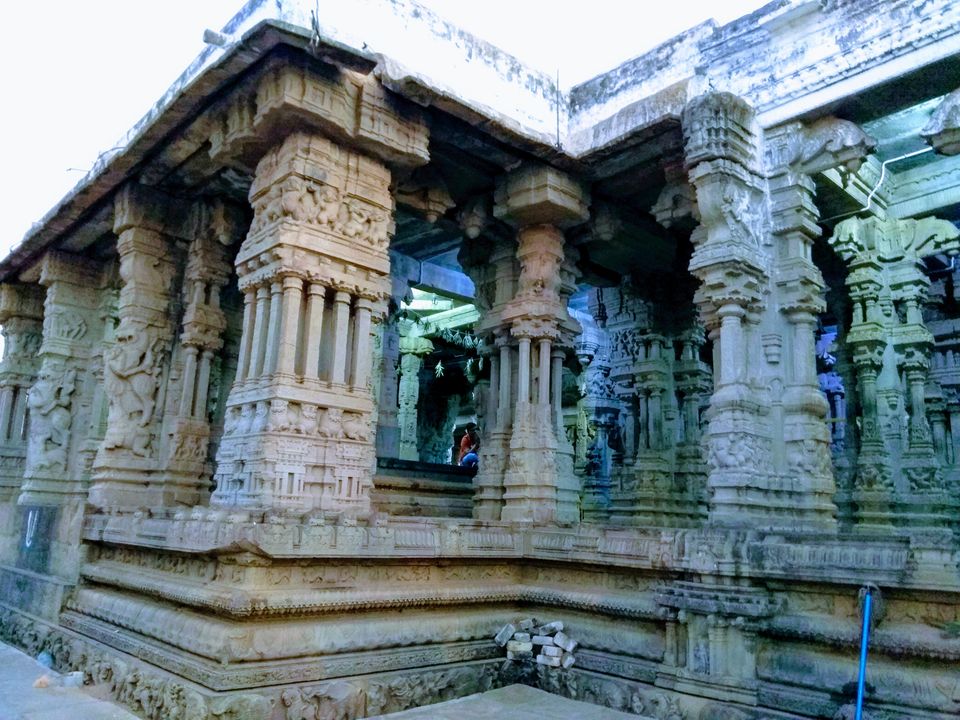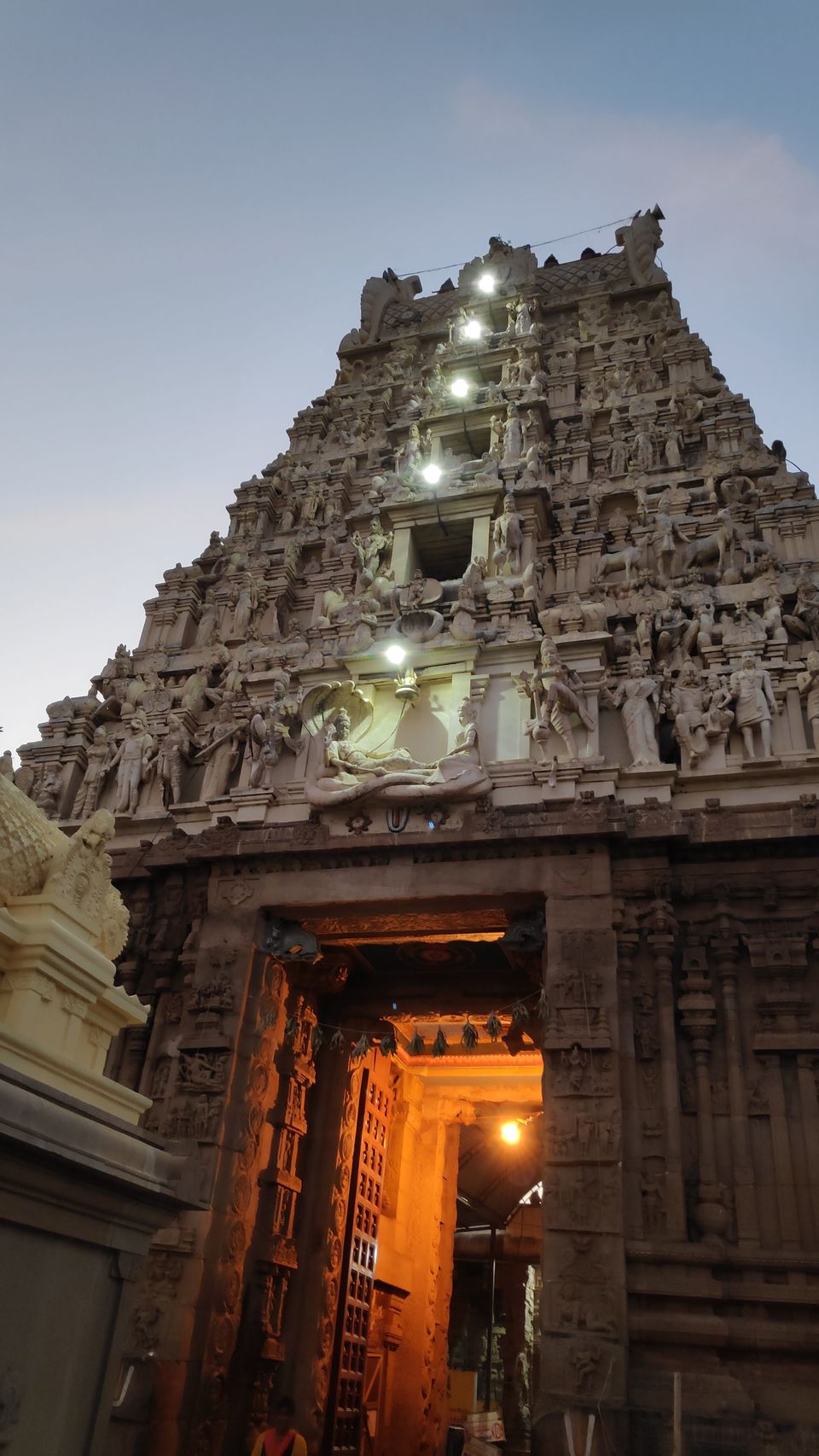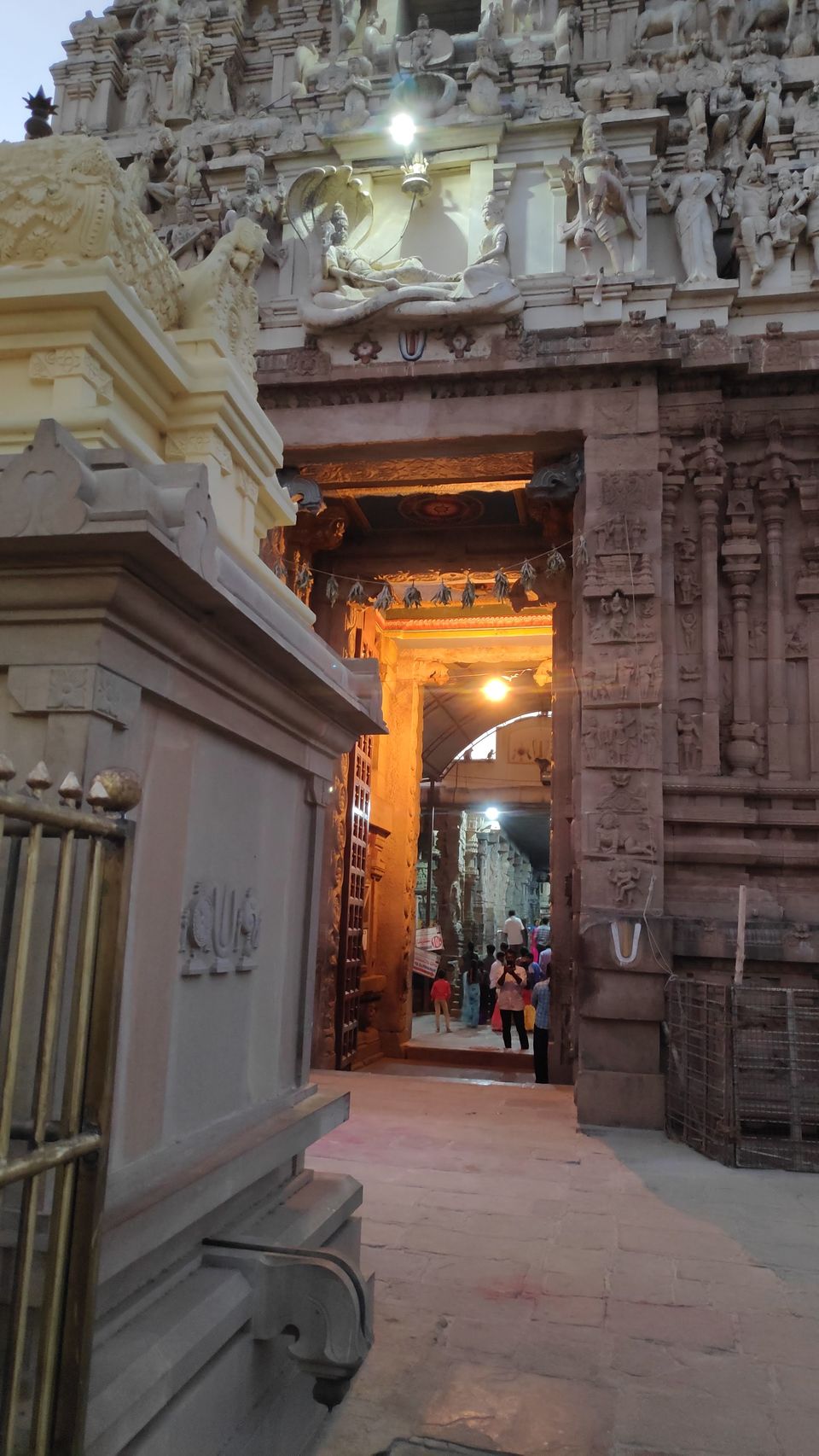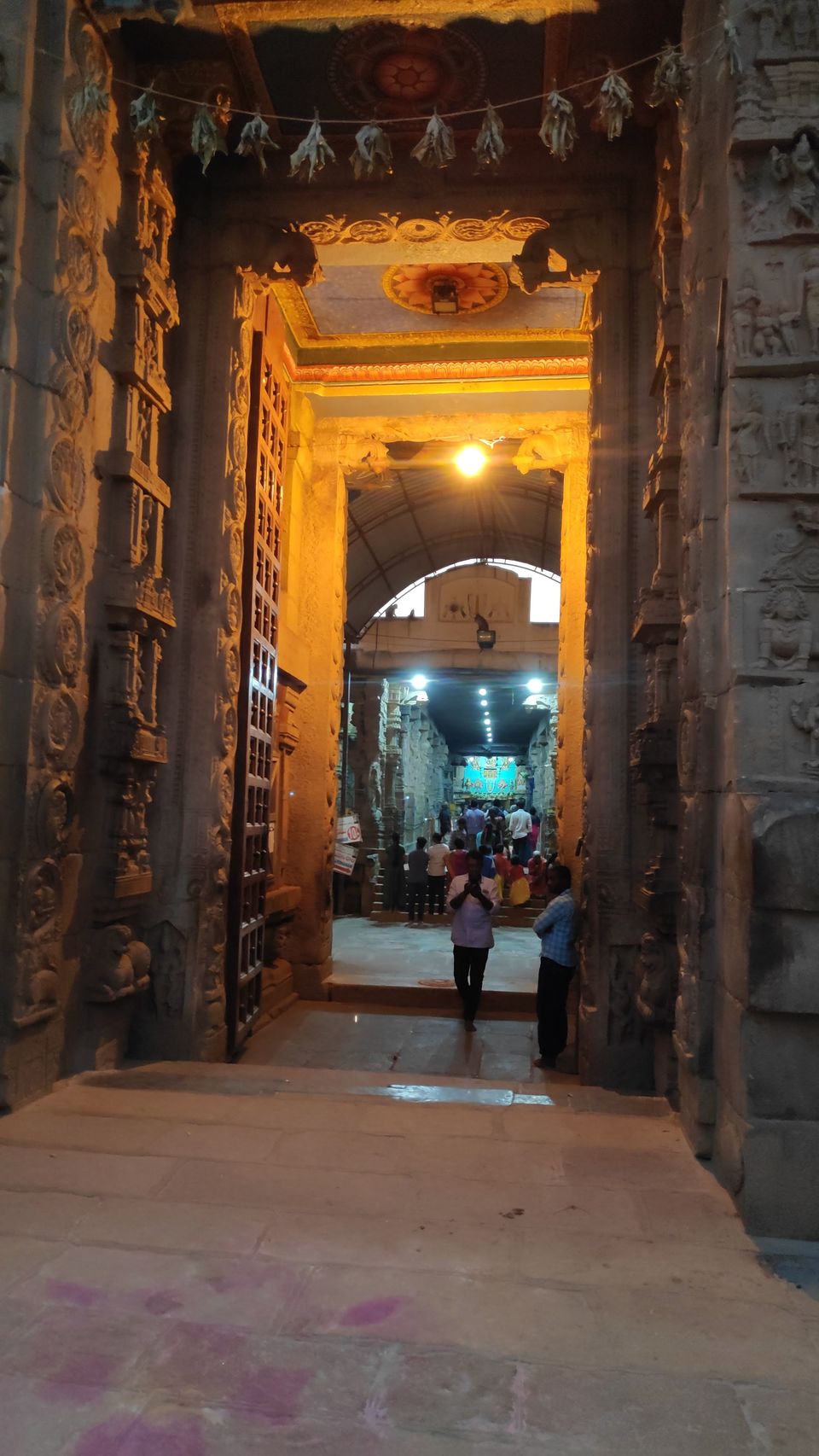 After visiting the Ahobilam, we decided to move to our next stay at Prathap Residency, Proddatur (80 Kms drive from Ahobilam).
Day 3: Gandikota fort & Penna River view
We started early to Gandikota and drive to fort was very scenic & hill drive. This place is really nice for weekend activity i.e. camping, river boating/kayaking and trekking. The river view is just amazing and called "Grand Canyon" of India.
We spent close to two hours and enjoyed every single minute there. After that we had lunch at Haritha resort there which offered great South Indian meals at 100 Rs per person. Food was really tasty and hygienic, make sure to have lunch there than outside food outlets.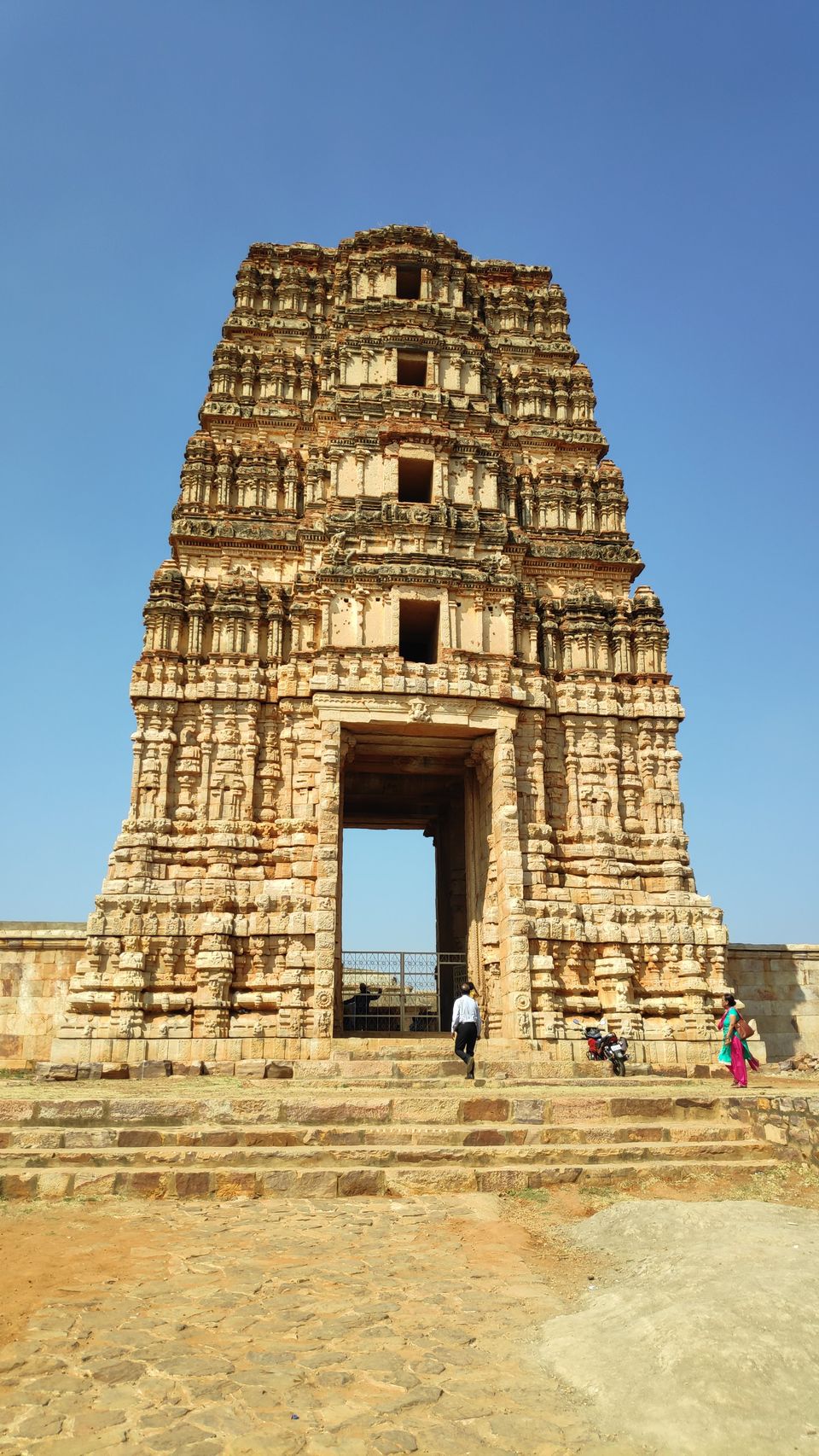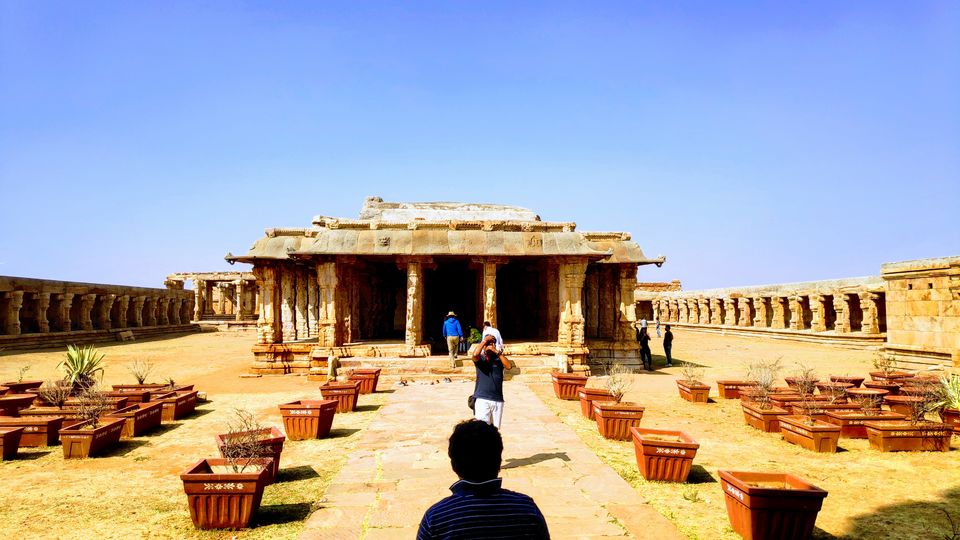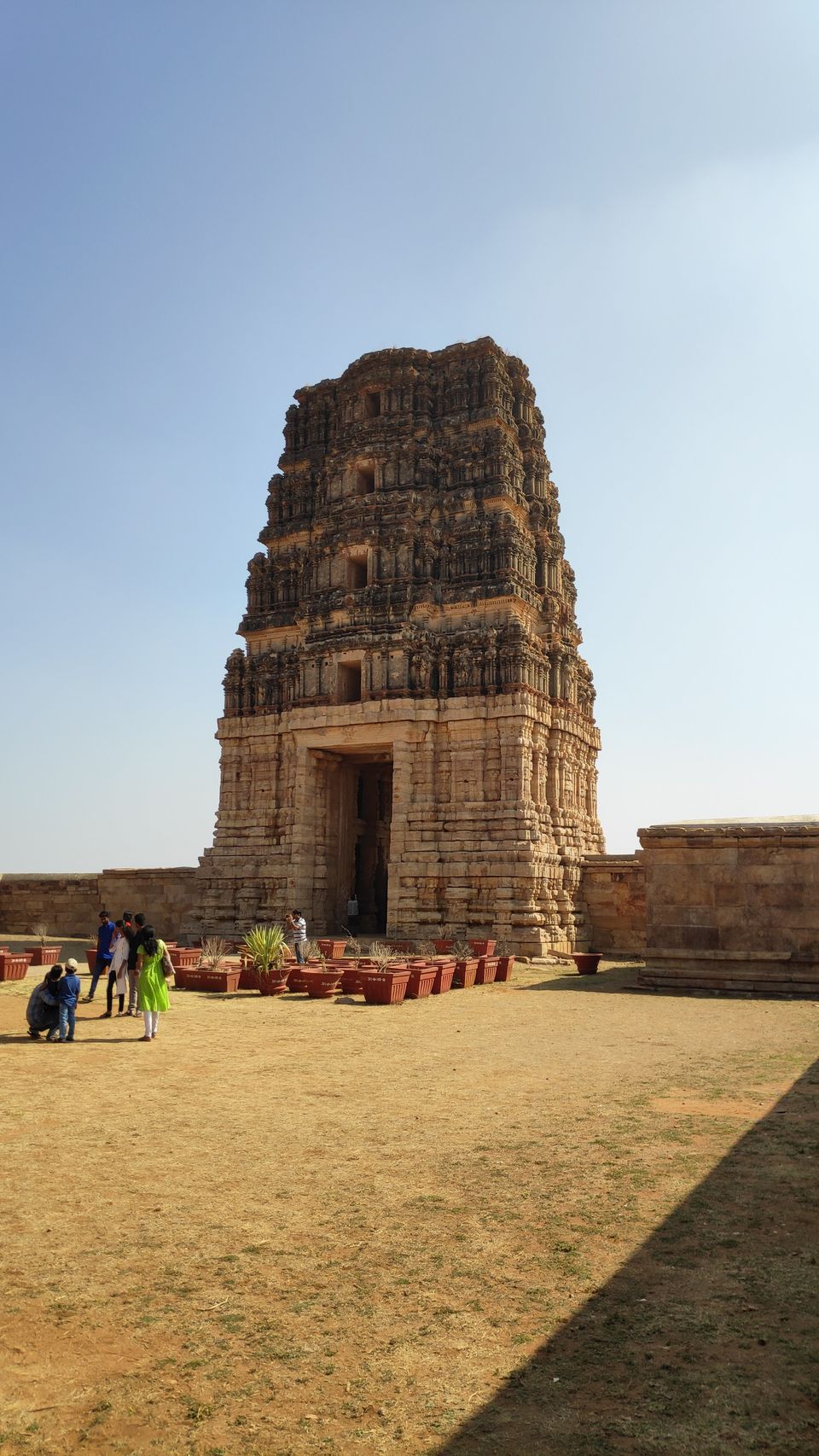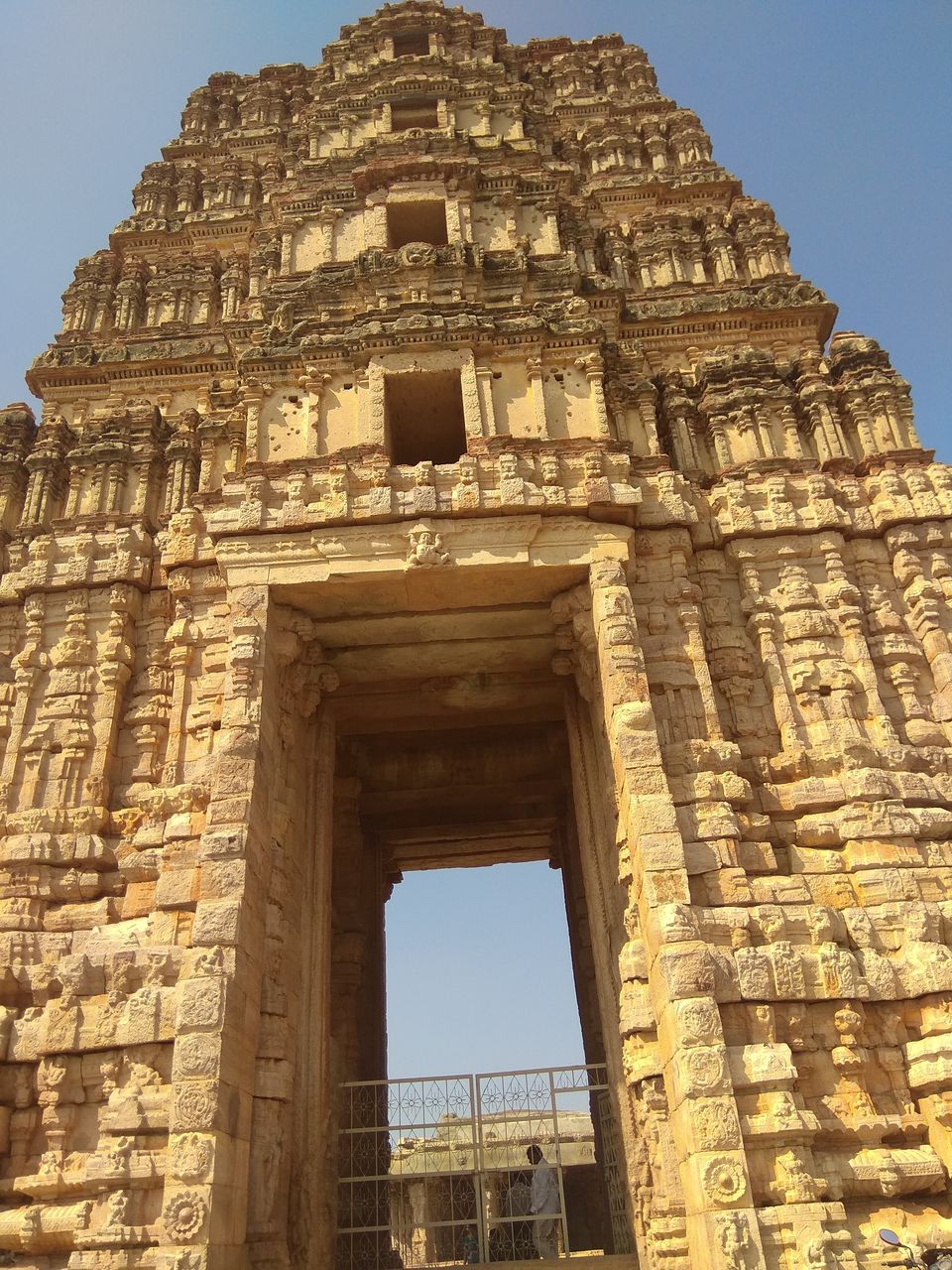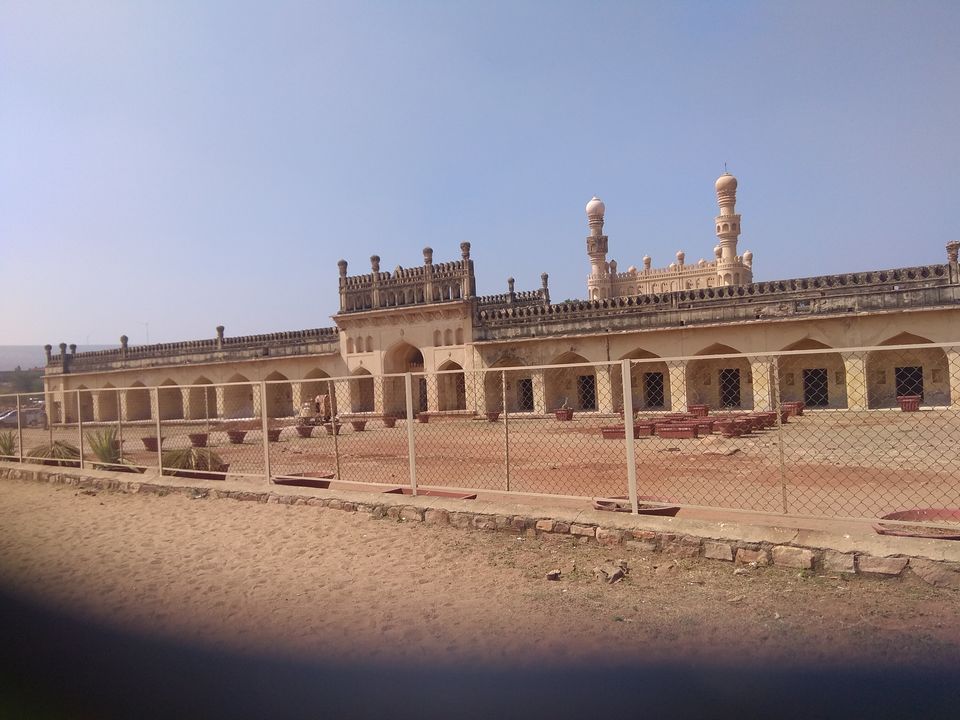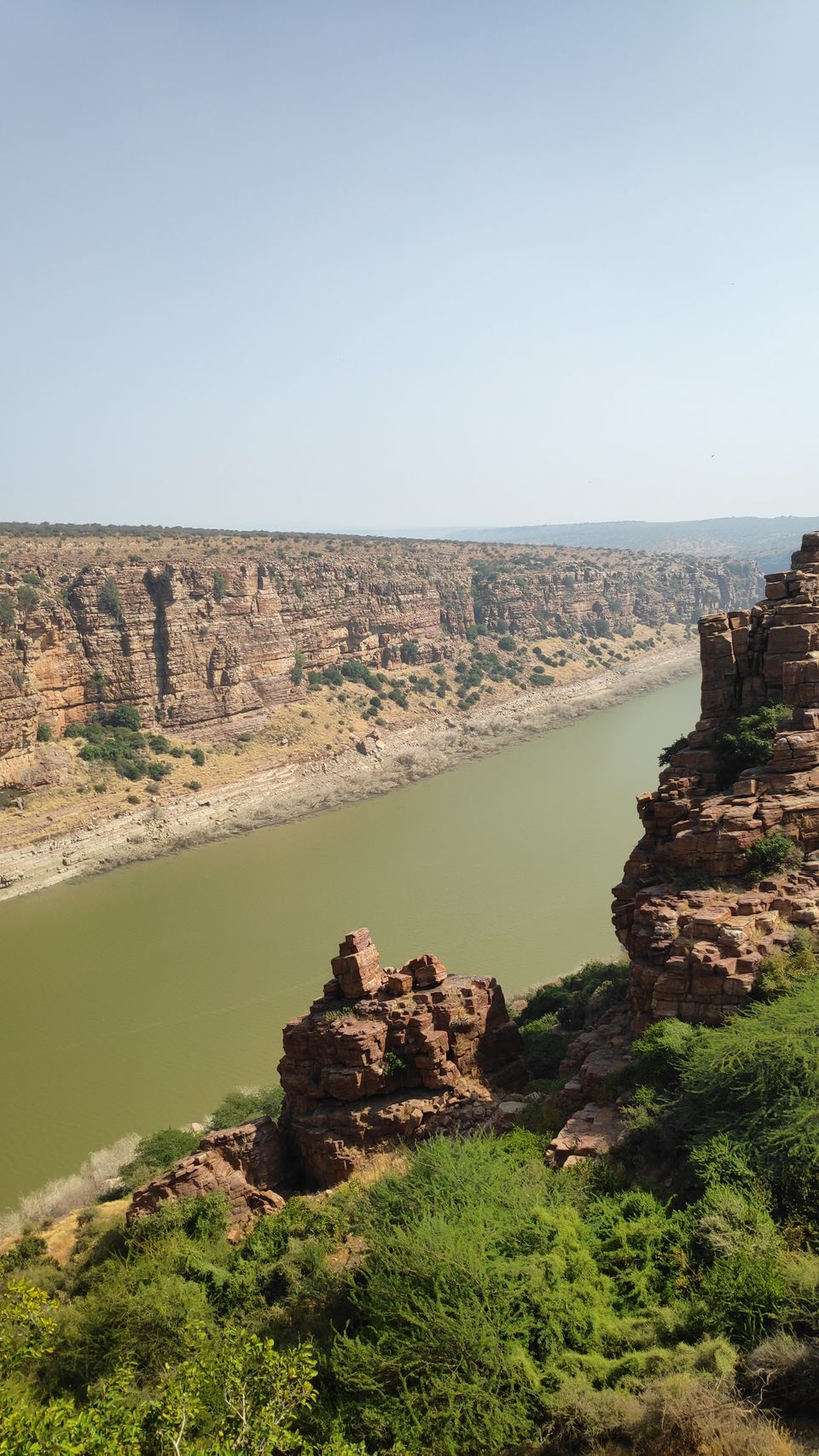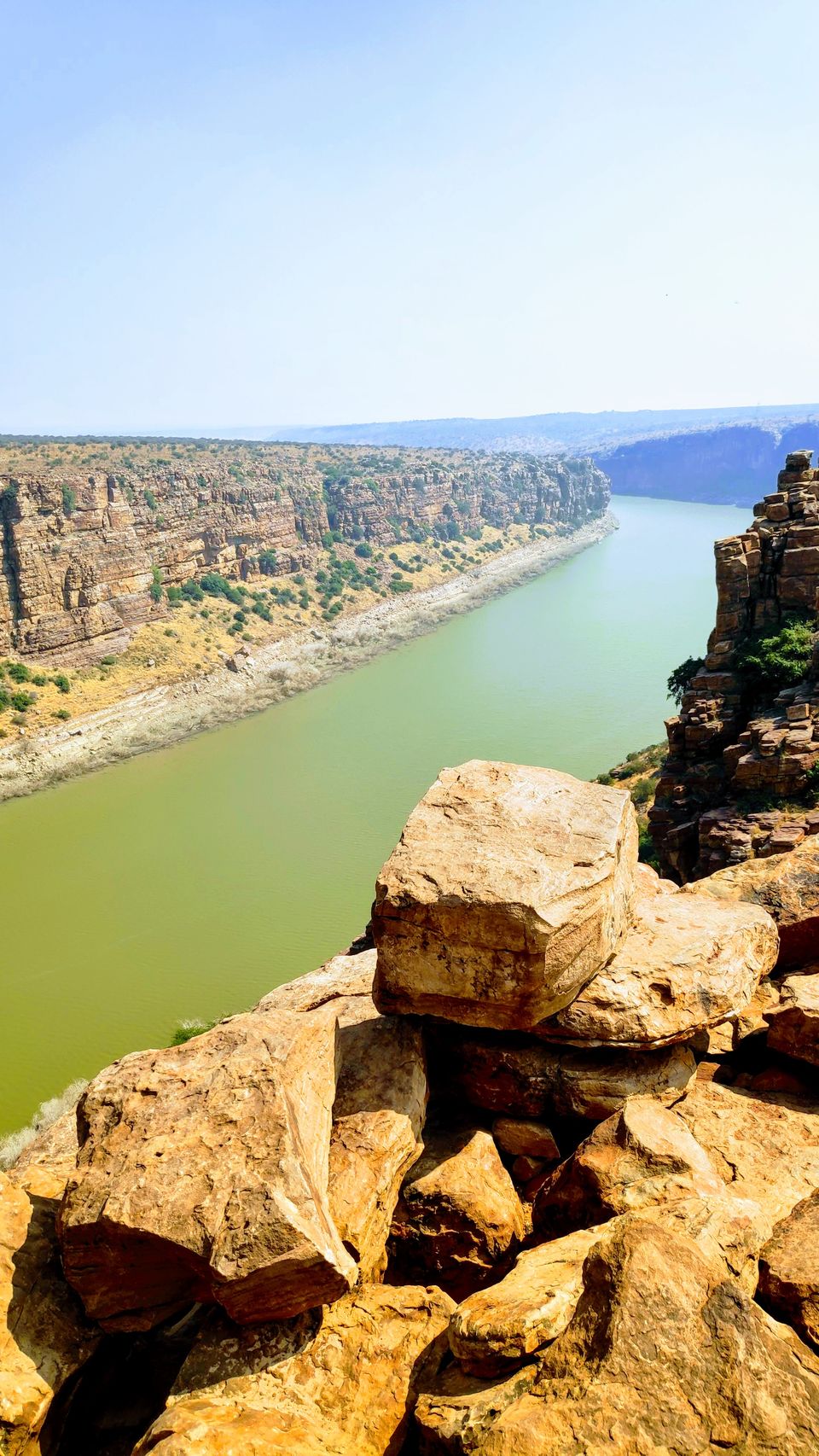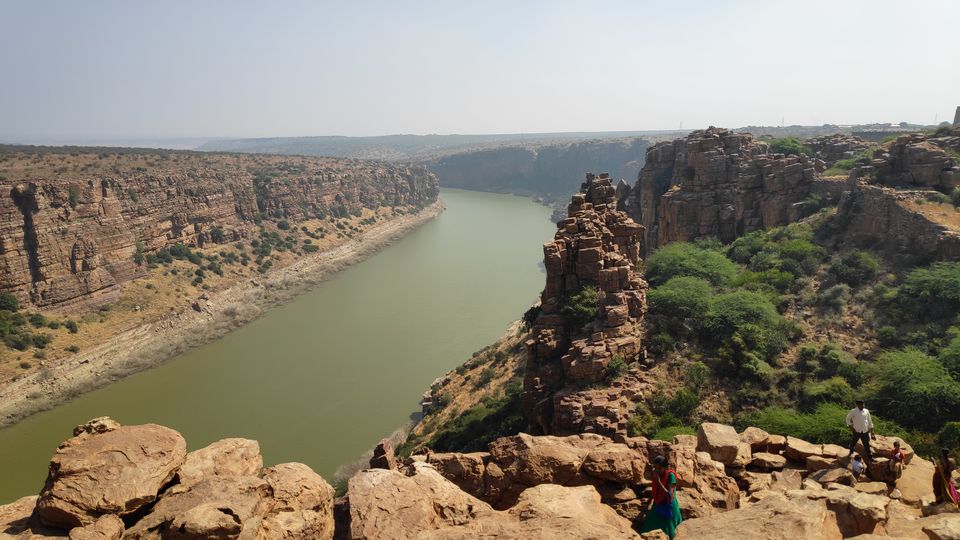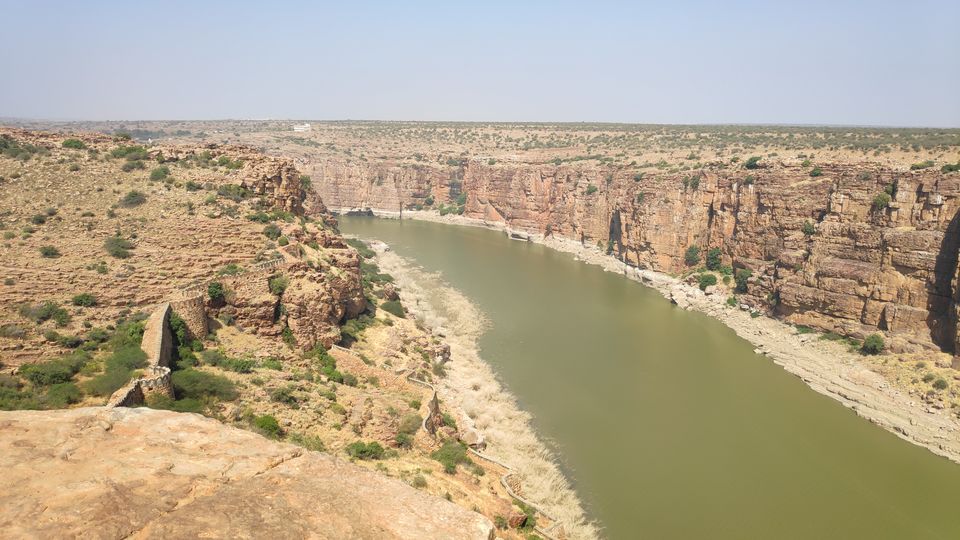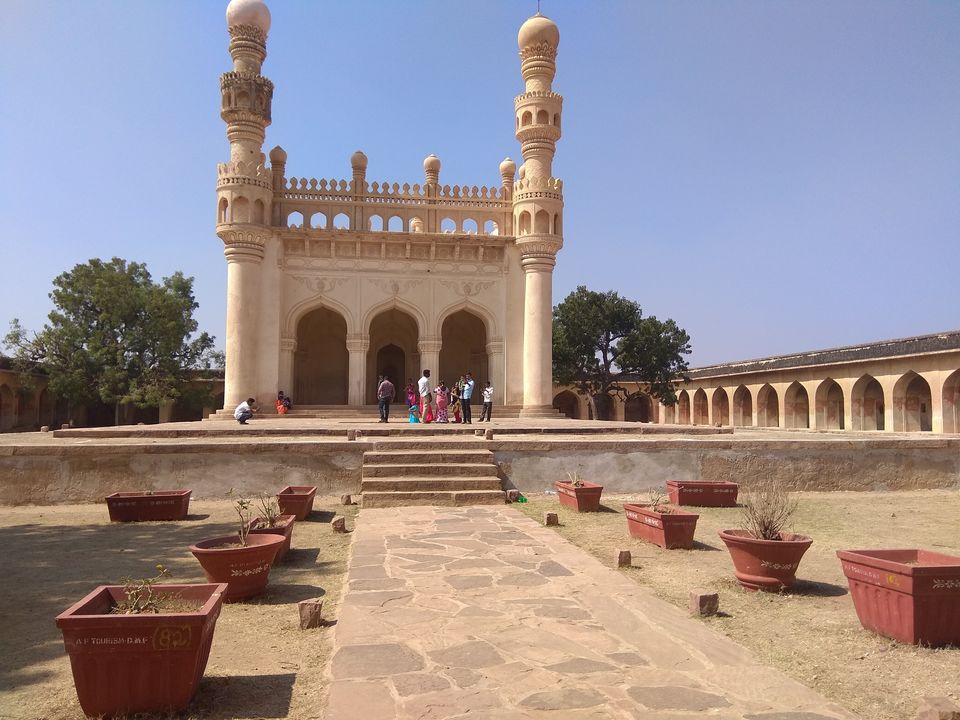 Belum Caves
Now, our destination was Belum Caves & Yaganti temple and we were already running out of time so we started to Belum caves and spent there 1 hour only as kids didn't like Belum caves. It was very hot inside the caves and everyone was sweating and was feeling suffocated.
We had one quick stop at Oak reservoir also while driving to Yaganti temple.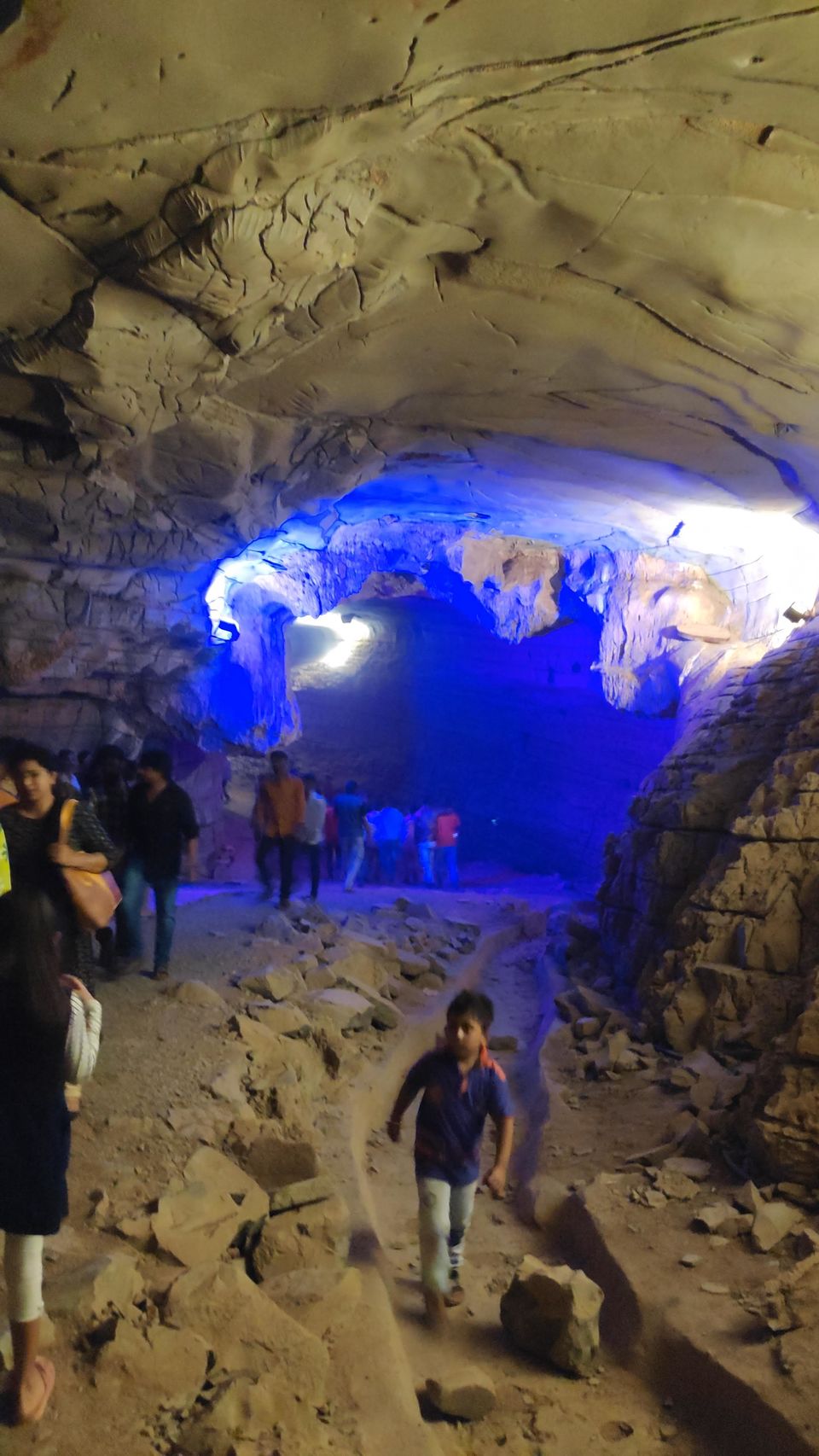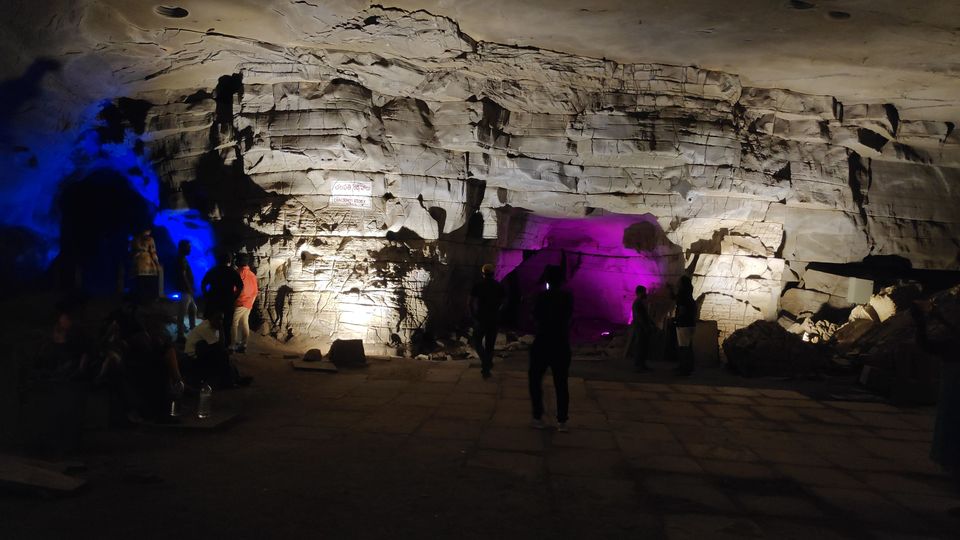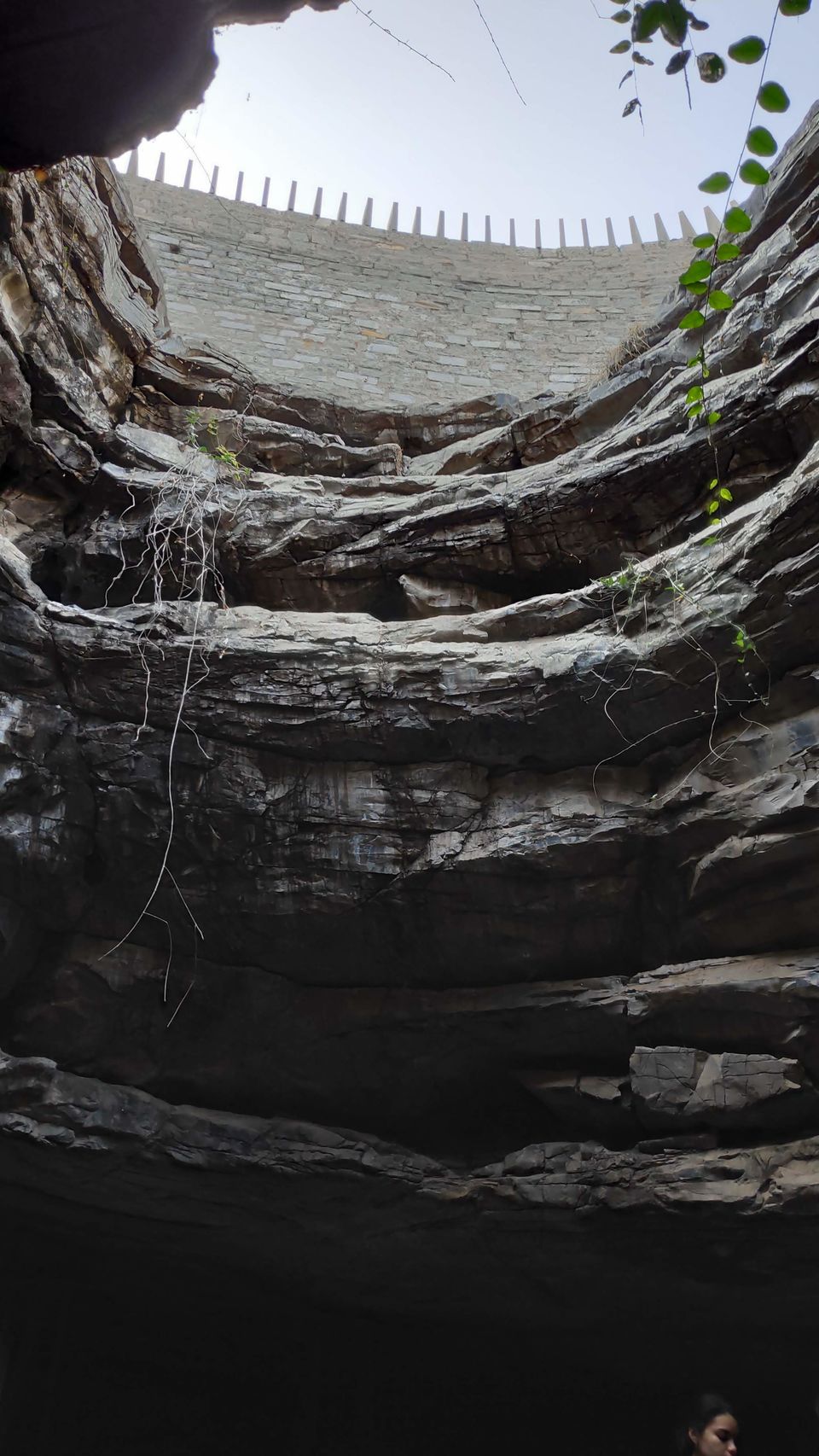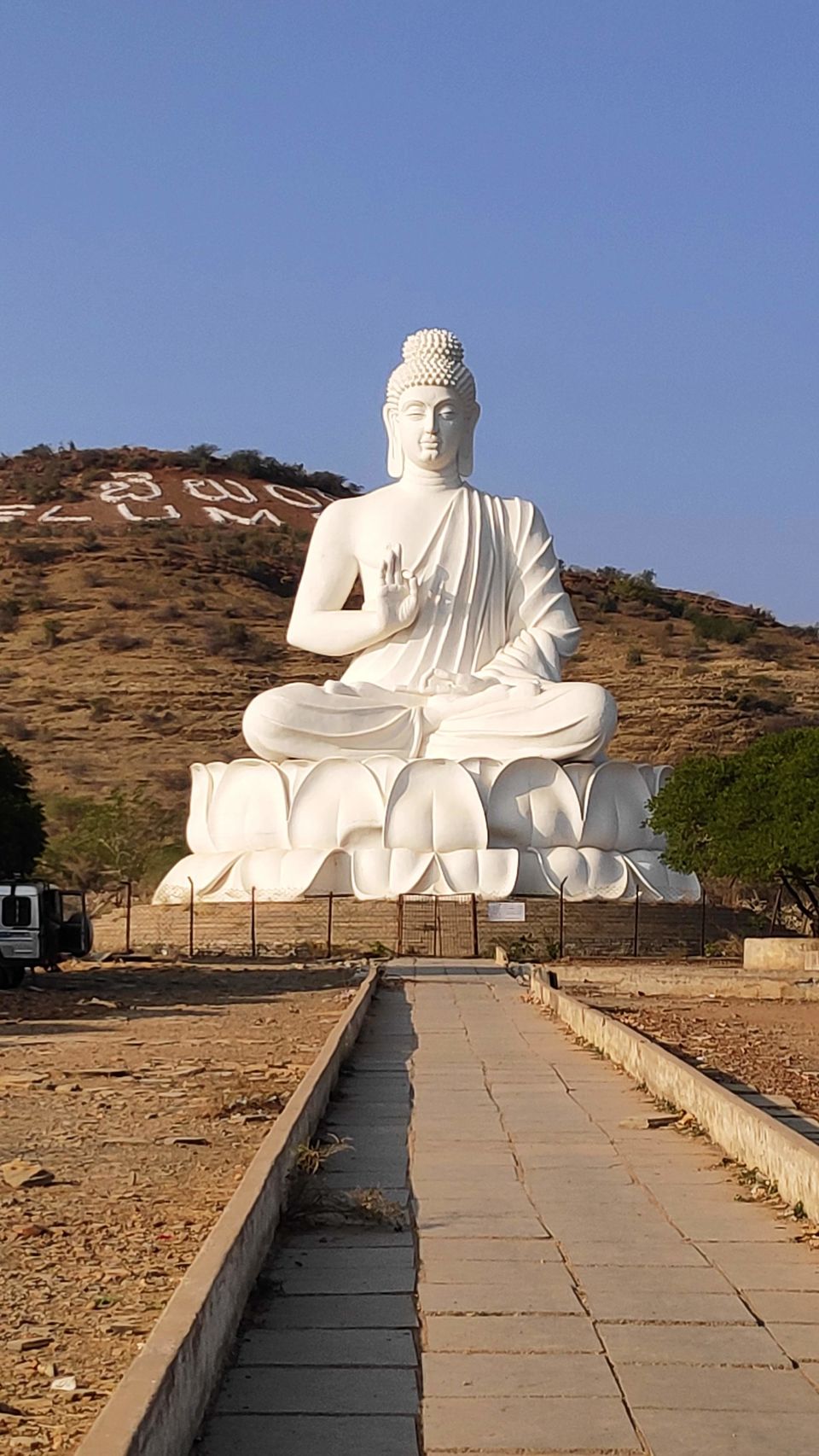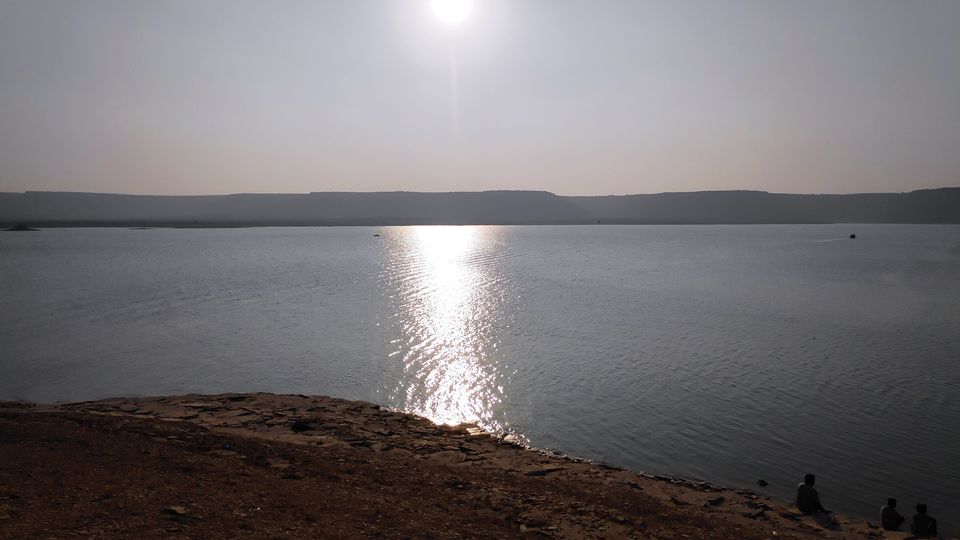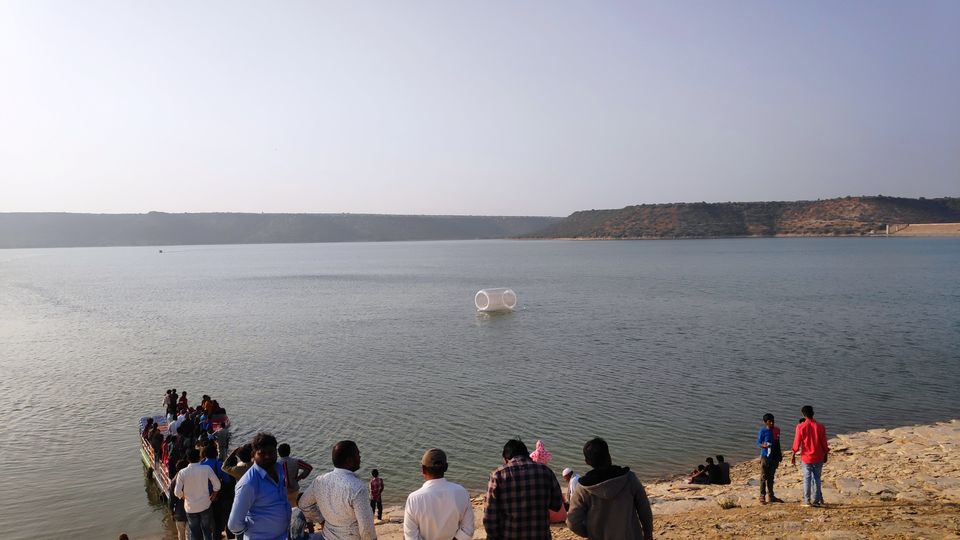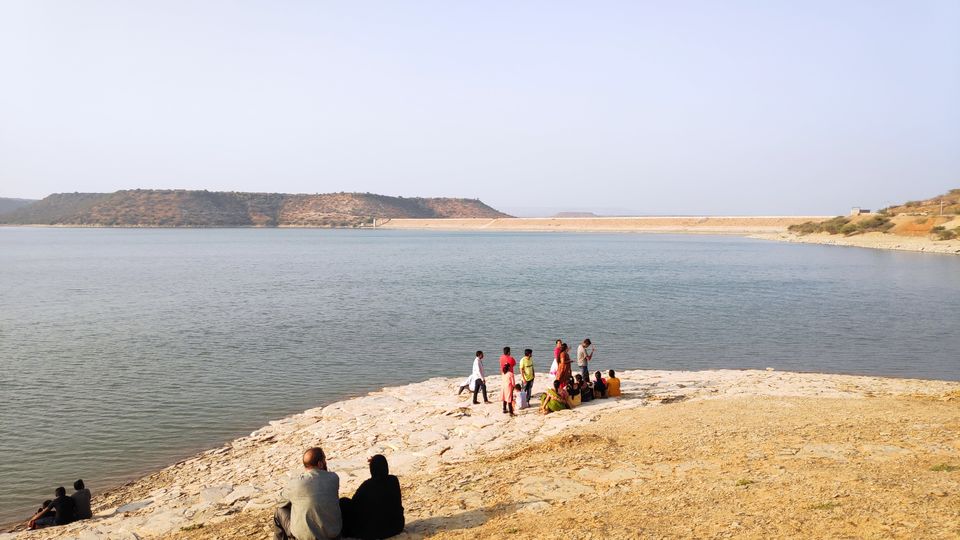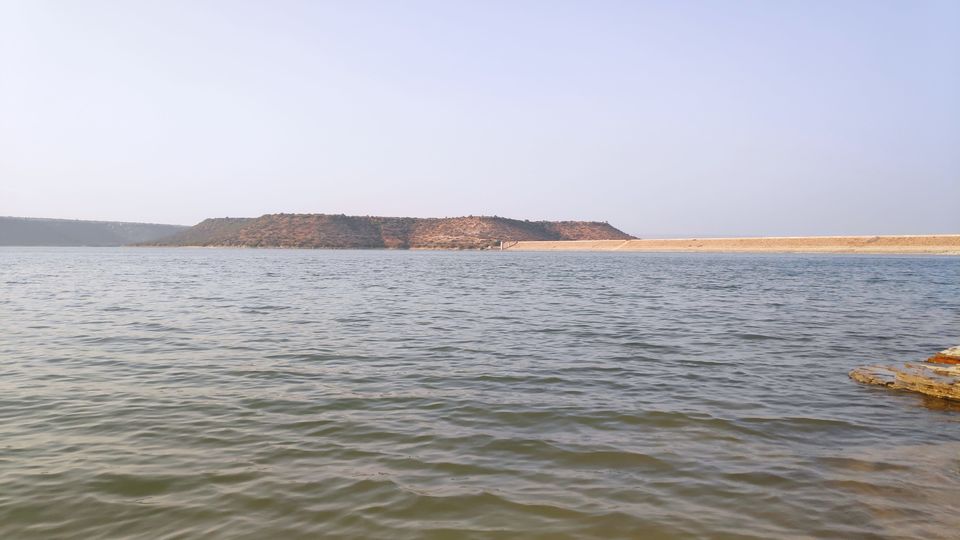 Yaganti Temple
Here comes last stop of the day and our trip, Yaganti is a temple of Lord Shiva and Nandi. We reached to Yaganti at 5.30 and it was dark already. We were told that temples in caves will close by 6.30 and main temple by 8.00PM. So, we started rushing to the caves temple however were able to visit only one and then main temple.
The devotees believe that the Nandi idol in front of the temple is continuously increasing its size. The locals say that the idol was initially much smaller than its present size. The temple staff has already removed one pillar as the size of the Nandi has increased.