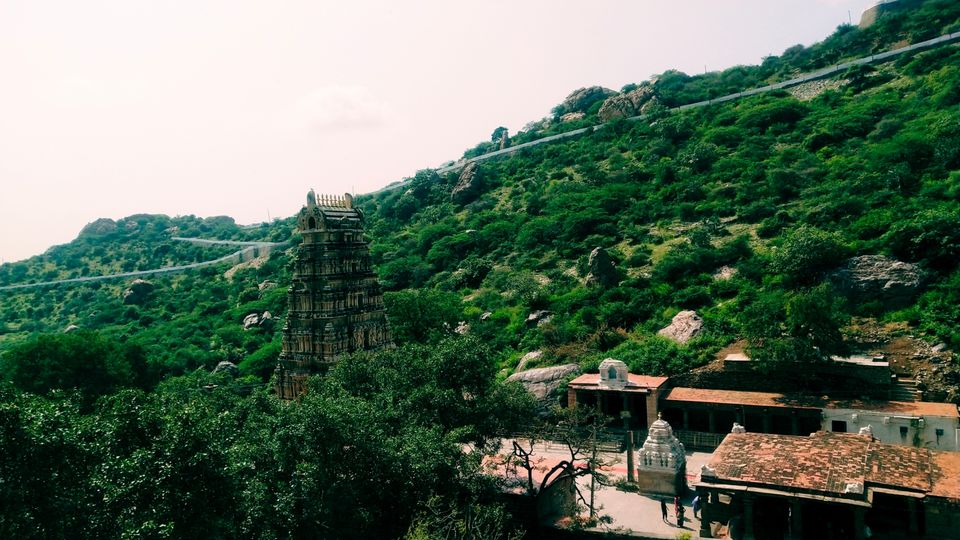 It was Friday and we planned a road trip to Kurnool.... One of the District in Telangana State. There are lot of beautiful places in India to explore... this is one of them
These temples belongs to the ancient history of Hinduism and it's mythological architecture really blows of our mind.. Following are the places we thought to cover:
1. Jogulamba Temple in Alampur
2. Ahobilam
3. Maha Nandi Temple
4. Yaganti
5. Mantralayam
We started around 7 AM in the morning and my brother was driving the car 🚗 ... He maintains a good balanced speed with no halts.. Old telugu music 🎼 and a silent drive 🚗 made me sleep for sometime.. It was 12.00 PM, we reached Jogulamba temple at Alampur. The temple was closed, so we waited there for sometime enjoying the view of beautiful Tungabhadra river and meanwhile we covered the Nava Braham Temples which are open.. There was a saying that Lord Braham is worshipped here in form of Shivling. Loved the beautiful architecture of the temple.
The Yogamba (Jogulamba) temple is regarded as one of the 18 Asthadasi Shakti Peetha where Sati Devi's upper teeth fell. The original temple was grounded by Muslim invaders in 1390 A.D. The temple was rebuilt after 615 years. Alampur is the meeting point of the sacred rivers Tungabhadra and Krishna and is referred to as Dakshina Kashi (also Navabrahmeshwara Theertha). The principal deities at Alampur are Brahmeswara and Jogulamba. It is surrounded by the Nallamala hills.
Captured few pictures of the temple and finally took Devi's blessings at 2 PM.. I am blessed to revisit the temple 🙏. . We went on a boat ride in the Tungabhadra river and was an awesome experience...We started our way to the next destination Ahobilam, on the way we stopped for lunch at a nice park.. Having home made food in istharakulu (green leaves) in an open garden is a different experience all together 🥰... Relaxed for sometime and started our journey.. It was 6.30 PM by the time we reached Ahobilam.. Took blessings of Lord Lakshmi Narasimha Swamy 🙏😊 and captured beautiful pics of the mountains and greenery around.. It was a mind blowing place.. We all were tired, so took some rest at the temple before we could check in the hotel...
Let me give some information on Ahobilam.. Ahobilam is a village and holy site in Allagadda mandal of Kurnool district.. It is the centre of worship of Narasimha Swamy, the lion-headed avatar of Vishnu, to whom the nine temples and other shrines are dedicated. The main village and a temple complex are at Lower Ahobilam. Upper Ahobilam, about 8 kilometres to the east, has more temples in a steep gorge.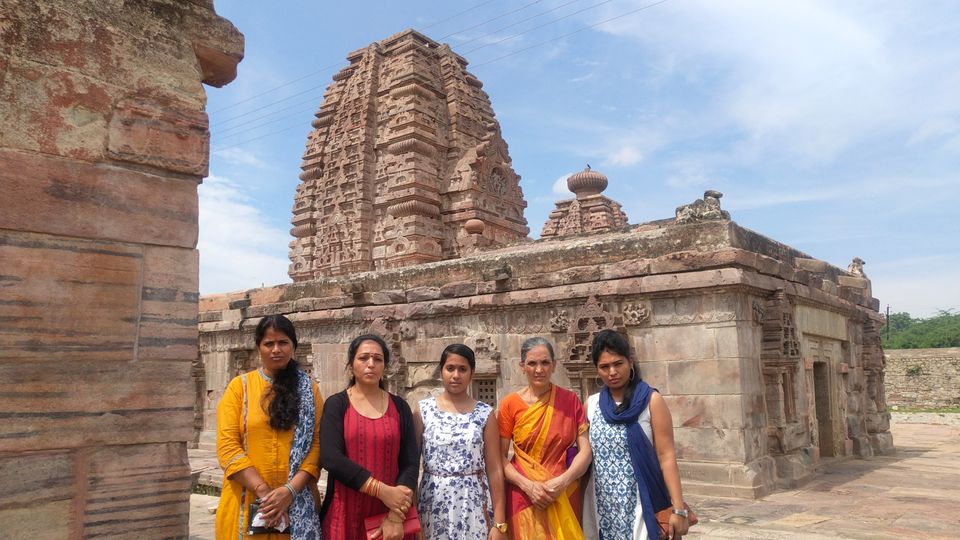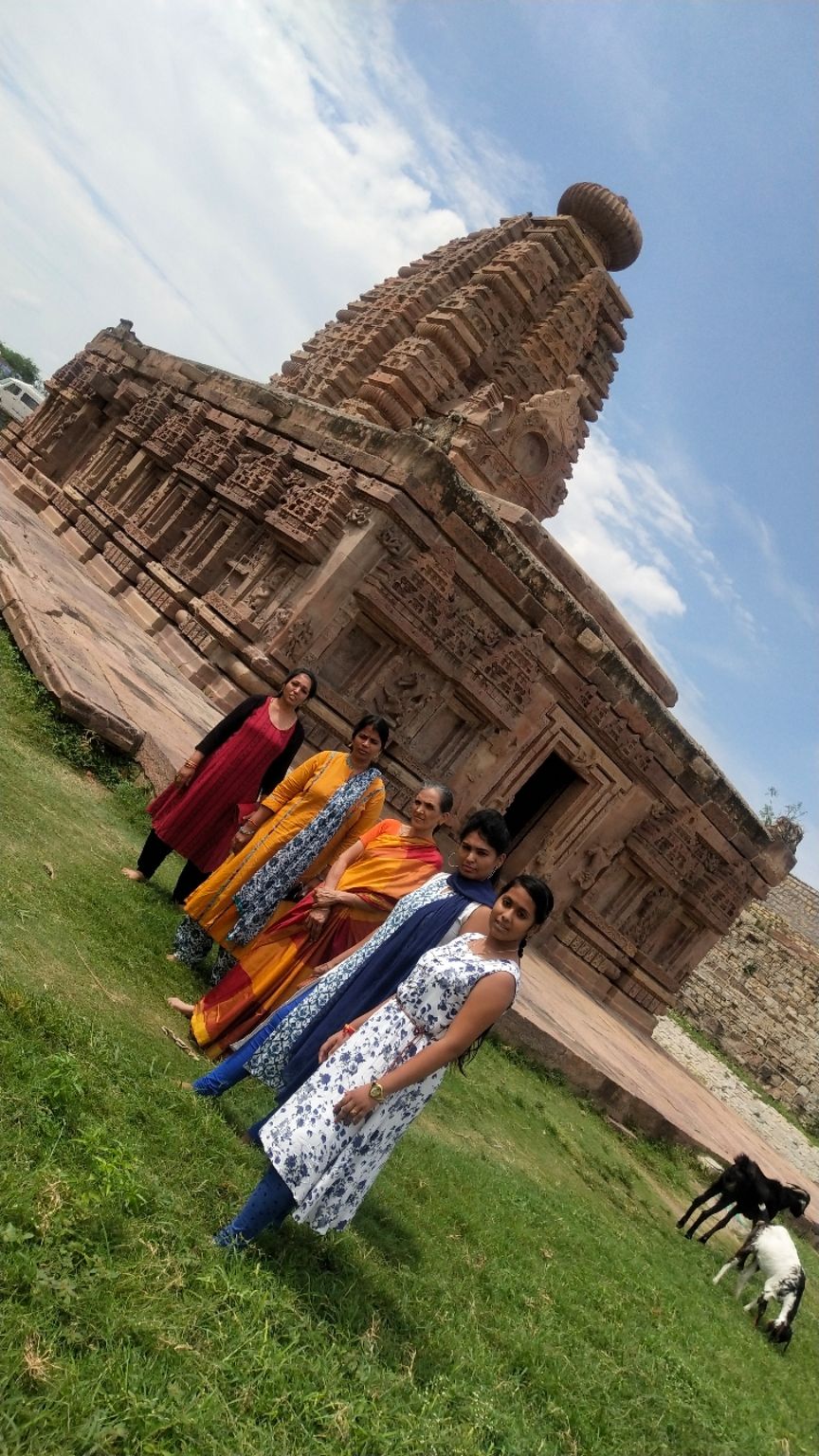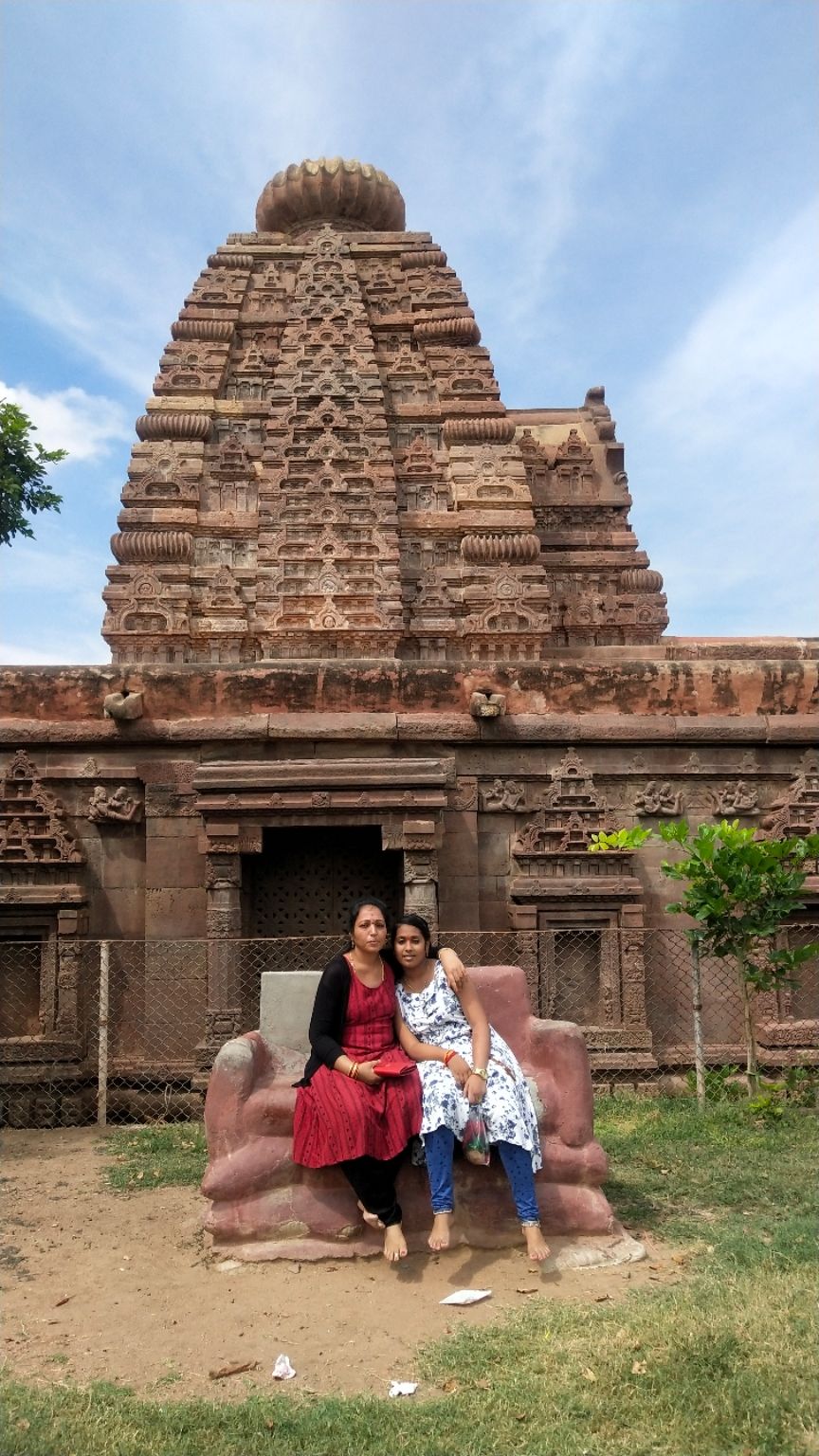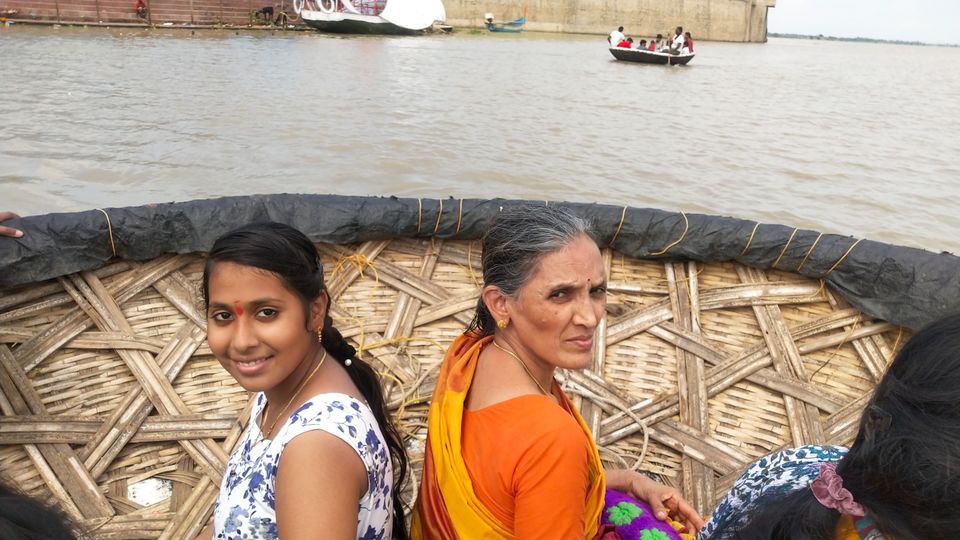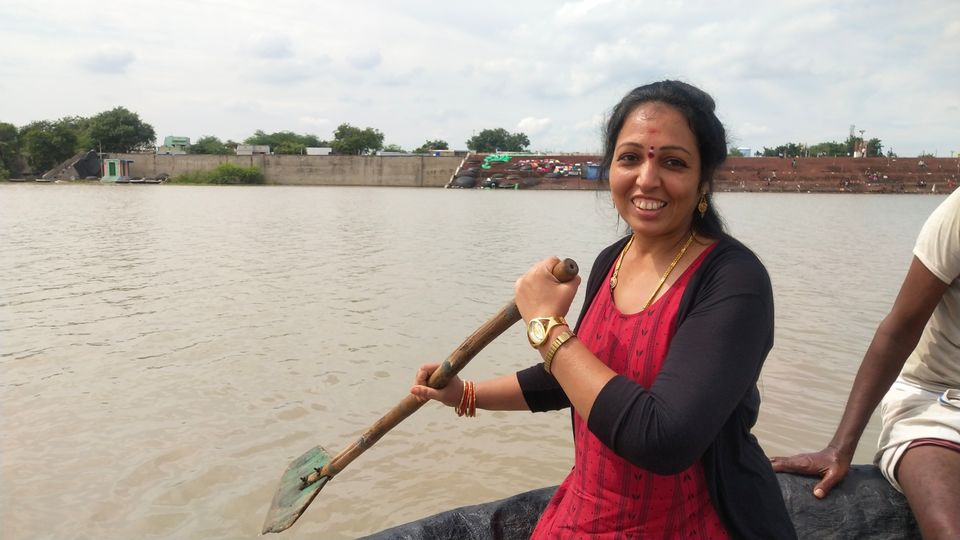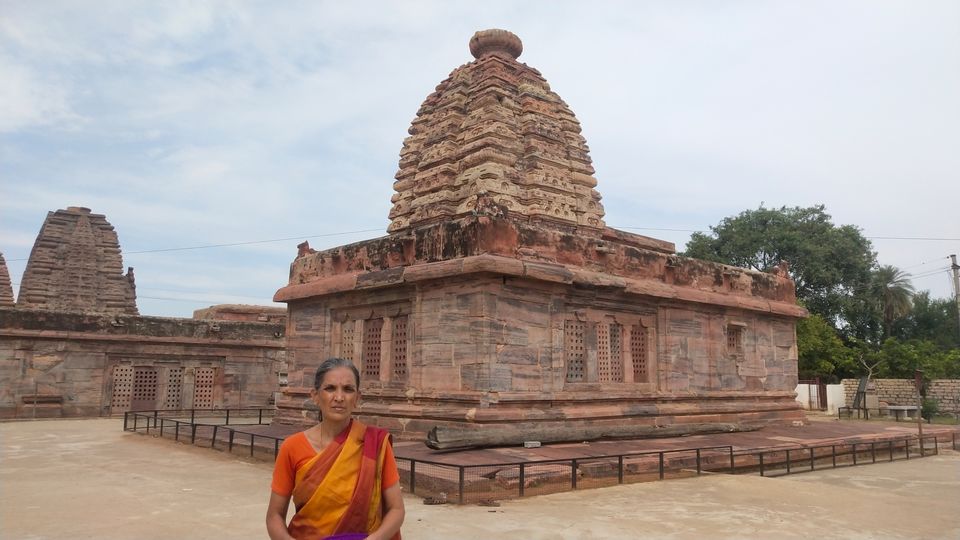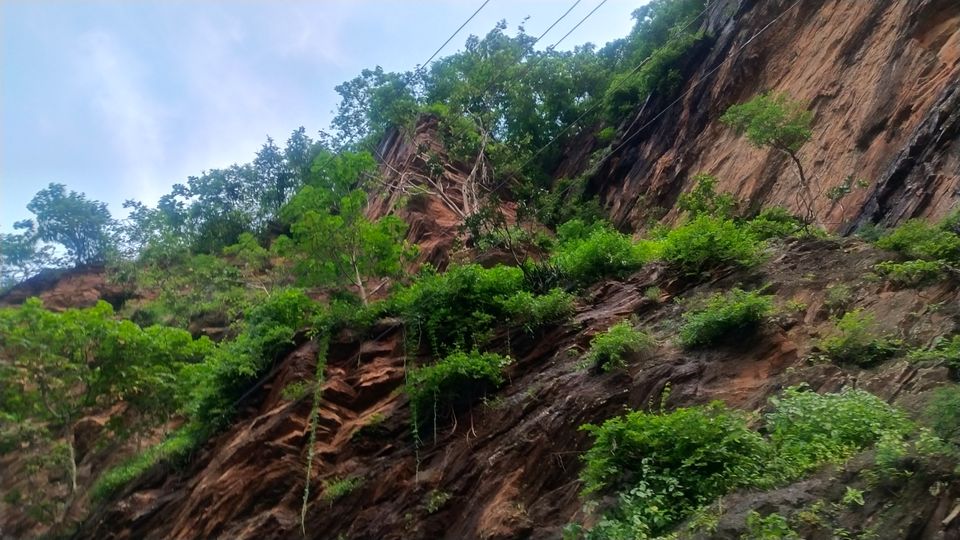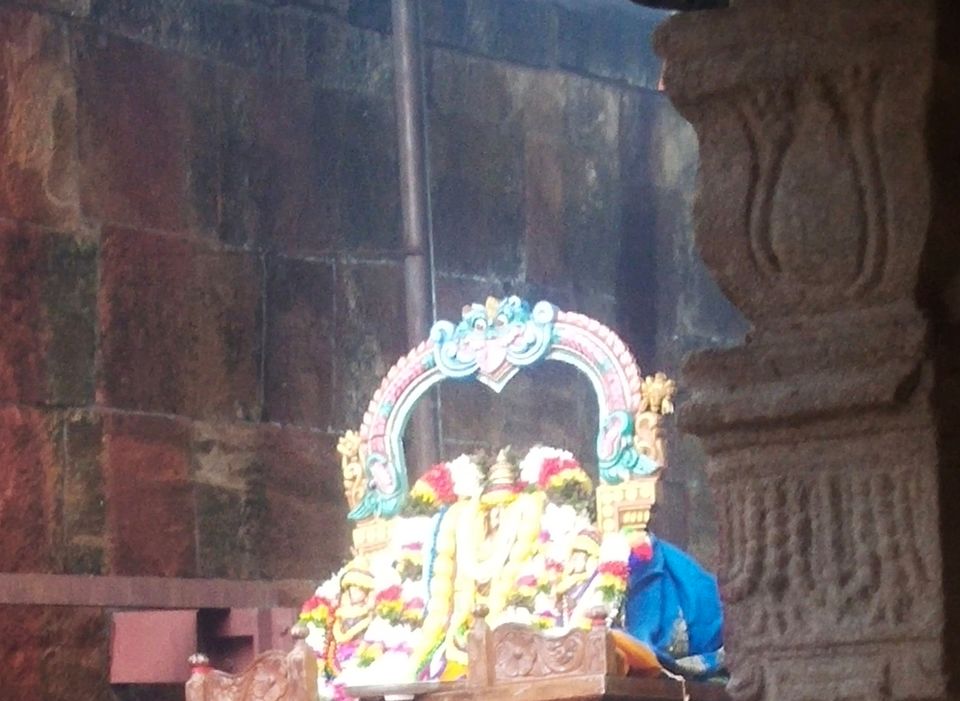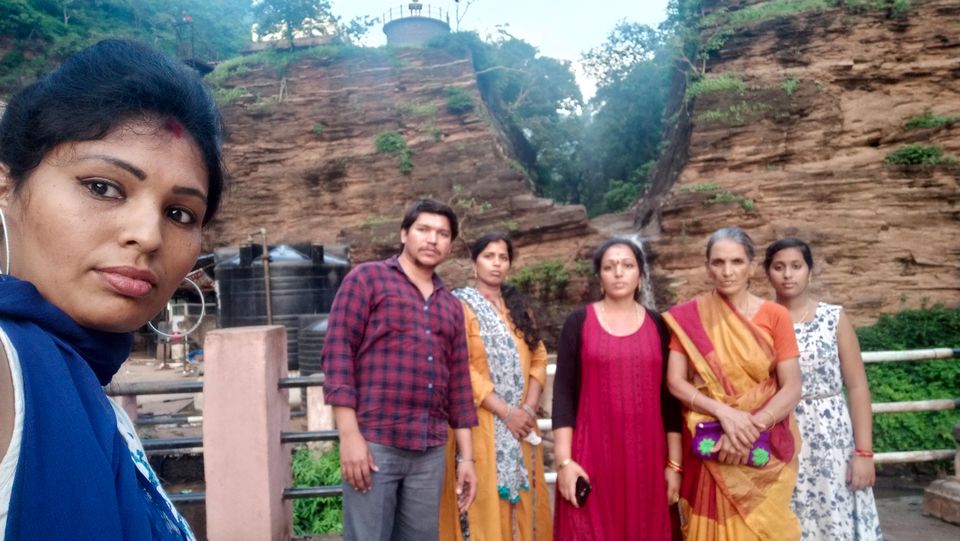 After reaching the hotel, we quickly freshened up and had dinner.. Took rest for couple of hours, got ready and around 1 AM we started our way to Maha Nandi temple and reached temple by 2 AM.. We could see lot of crowd sleeping in the temple premises. Though it was very cold, we managed to lie down for sometime.. At 5 AM, the temple was opened and we all had the first Aarthik darshan of Lord Shiva.. Here the original shiv ling is partially divided into 2 halfs and we could see water coming from the Shivling which passes to the Koneru in the temple. The water is very crystal clear and pure. After the morning Aarthi, the shivling is covered with a golden layer which hides the shivling division for the devotees darshan.
Mahanandi is one of the Nava Nandis. The Mahanandiswara Swamy Temple, an important shrine, is located here. This ancient temple dates back over 1,500 years.
After darshan, we had breakfast 🥗🌯at the nearby hotel and started our way to Yaganti... My brother was sick 😪 due to the cold weather and I started driving half way to Yaganti.. We reached Yahanti by 9 AM in the morning and had Lord Shivji and Uma Parvathi darshan.
Sri Yaganti Uma Maheswara Temple or Yaganti is a temple of Lord Shiva. There is a cave called Chitteppa nearby of sage. Agastya Maharshi. Sri Yaganti Uma Maheswara Temple is one of the few temples patronized by one of the great dynasties of India. This temple is also amous for Growing Nandi. Yaganti Shiva Temple is Located with caves surrounding. ... This Nandi is Growing 1 Inch in Every 20 Years. According to Potuluri Veera Brahmendra swamy, the Basavanna (stone nandi) of Yaganti will come alive and shout when Kali Yuga ends.
After the darshan, we climbed up the steps to visit the maharshi cave and had a closer view of the temple surroundings.. There are lot of monkeys 🐒🐒🐒 in the temple, we just need to be alert when carrying things in our hand.. Otherwise, they snatch anything what they see 😝
We relaxed for sometime under a tree and started our way back to Hyderabad.. As my brother is not well, we cancelled our trip to Mantralayam. On the way we had lunch 🍛 at Dhaba and I was driving at an average speed of 80 to 100 kms.. Finally, we reached home 🏡 by around 5 PM and shattered on the bed... We are very tired due to the fluctuations in the climate and no sleep... Mornings it is damm cold 🥶and afternoons super hot.. 🥵