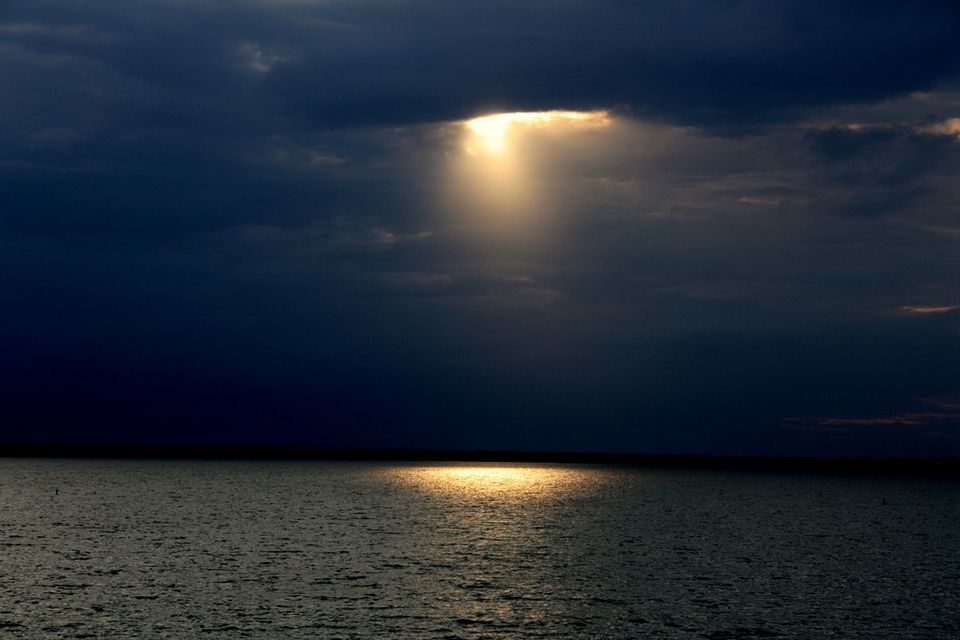 Miles of glistening waters ahead of you and a cool breeze hooting across the green blades, beneath an azure sky. Sounds like a dream location, right? For all those living down south of India, here's the good news! You don't need to travel way up to the hills or Himalayas to experience this bliss! The city of Nawabs, Hyderabad is home to a historic artificial lake that is an ideal location for you to relax amidst nature. The lake is an early 20th century marvel that was created under the reign of the last Nizam of Hyderabad. Even today, the lake is used as a reservoir to provide water to the city, and acts as a protection against the floods that enrage river Musi, whose tributary the lake is built on.

Located only 20 km from Hyderabad, the road to Himayat Sagar lake makes for a delightful drive. One can pack a hot Sunday lunch and picnic along the lake side, or simply sip a hot cup of tea and watch the sunset colors reflect on the pristine water. The lake offers a beautiful view, pulling you away from the dreary of concrete city life- and that, is the major reason why the lake has become a favourite weekend getaway for most. You will also come across several health enthusiast jogging and cycling along the trails. It is truly a great spot to kick-start a healthy and active routine.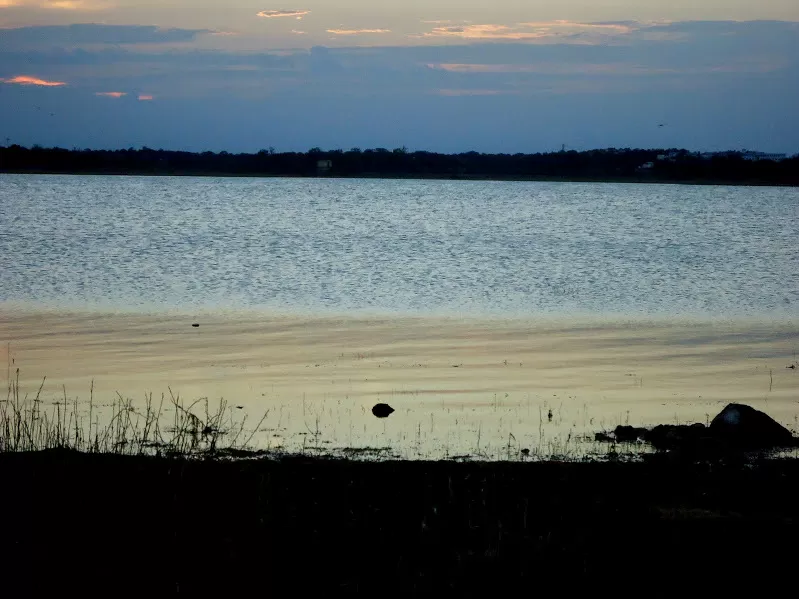 Moreover, the lake is located near other tourist attractions like Nehru Zoological Park which is renowned for its unique wild life safaris. With its wide variety of animals on display, the zoo gives you an experience of being in a national park or sanctuary. One can also visit the Asthalaxmi Temple and Saroornagar Lake which are both about 2km away from Himayat Sagar.
Note: Please do not dirty the lake side, make sure you gather all the wrappers you may have littered around. It is always a wonderful deed to keep your surroundings clean! :)
Getting to Himayat Sagar: An ideal place for a family outing, it is best to drove down to the lake by car. It takes only around an hour's time to reach the lake from Hyderabad. It is best to go via NH 44 to enjoy a smooth drive to the lake.
Best Time to Visit: Any pleasant evening is a good time to visit the lake. Sunny and hot days can get very torturous so avoid going in the summer. Be prepared for a fair amount of crowd on weekends, visit during weekdays in case you would like more peace of mind. The monsoons may be a dangerous time to visit the lake due to flash floods or overflow of the reservoir.
So, don't just sit at home and dream about mountains, go out and experience mountain like magic at this lake right next to you!
Frequent searches leading to this page
hyderabad itinerary for 5 days, hyderabad tour packages for 2 days, hyderabad tour packages for 1 day by bus, ravishing hyderabad, best package from hyderabad