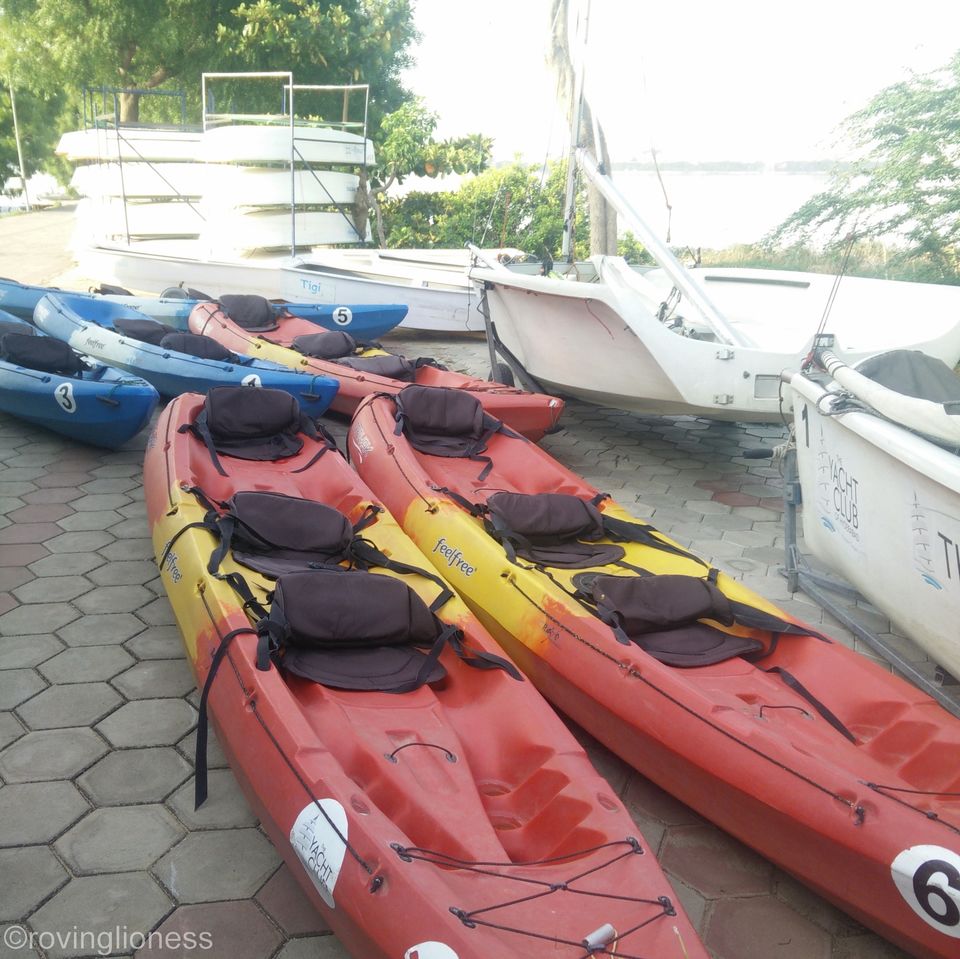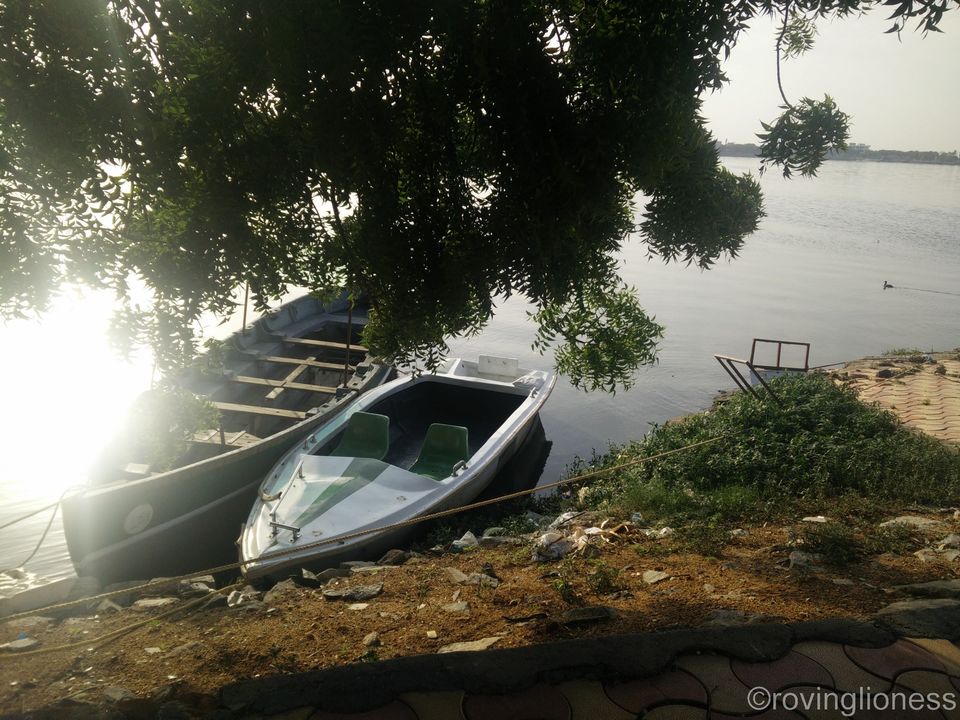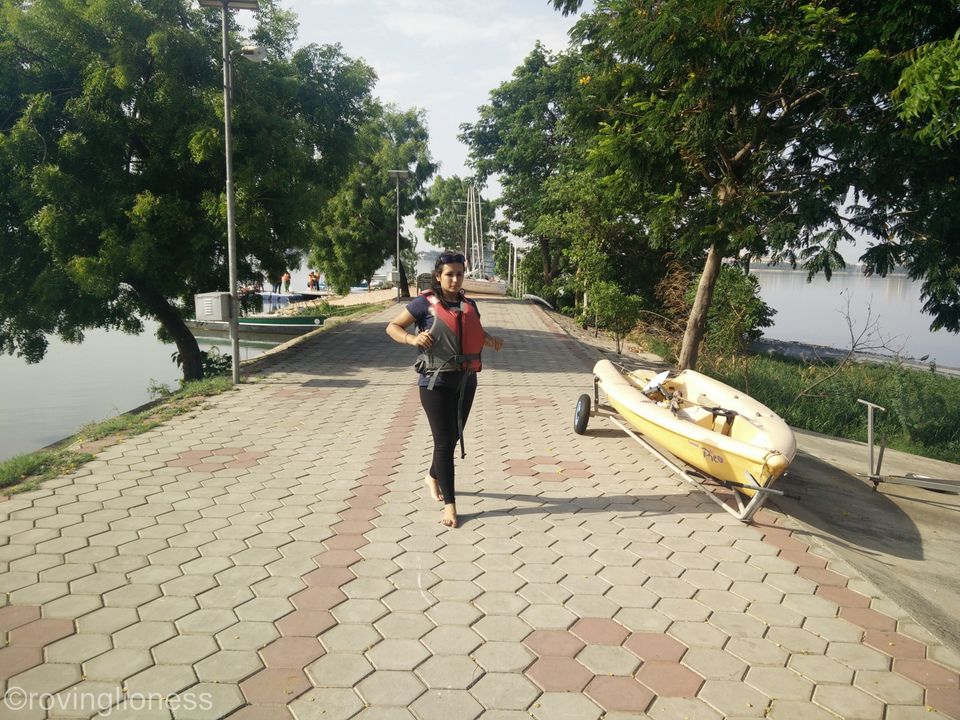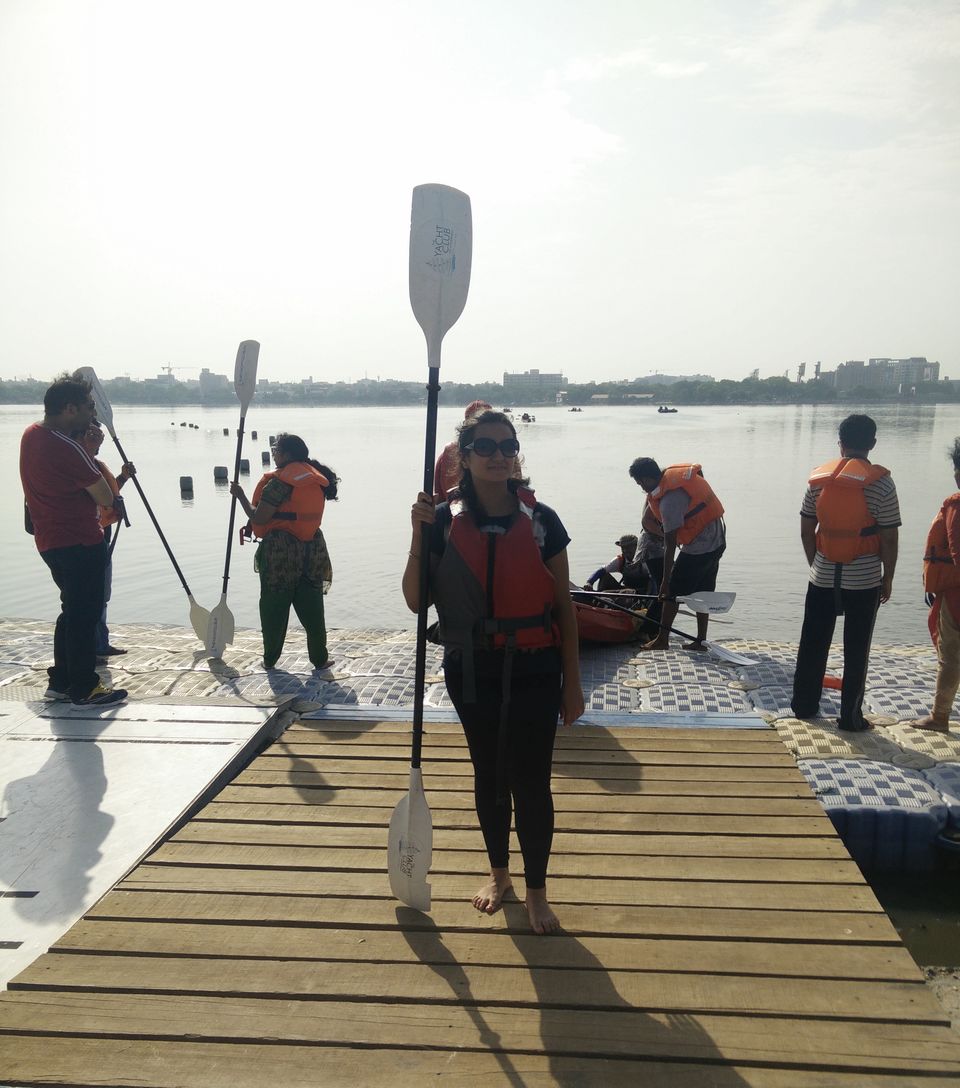 Born and brought up in Delhi, I was a little skeptical about moving to Hyderabad for work. Money matters and so I finally moved here 4 months back. Being an avid traveler, I wanted to explore this city to the fullest and so I spend weekends on the road and weekdays on browsing for places to visit. All I came across were Charminar, bazaars and temples but I was in search for something exciting. Unfortunately after days of browsing through blogs and Instagram pictures, I had to accept that there was not much to see in Hyderabad until I came across a Facebook page called – The Yacht Club of Hyderabad.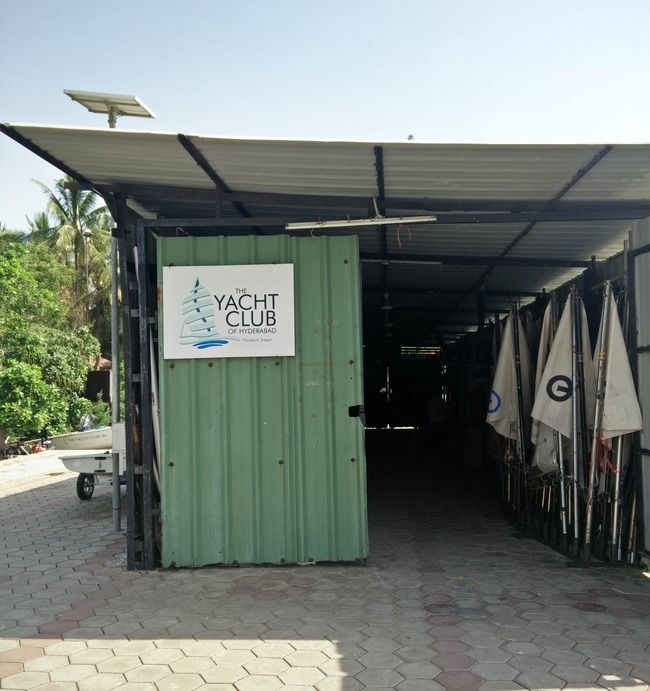 I was astonished when I went through their page and found that I can do Kayaking and Sailing here?! I had never done it before and in desperate search for adventure, I booked my tickets.
Hyderabad yacht club is an awesome club which offers Kayaking and Sailing in the waters of Hussain Sagar Lake. It is not the best water but at least there is something different, something exciting and fun thing to do. The location is Sanjeevaiah park near Hussain Sagar Lake.
This club organized two Kayaking sessions on the weekends
7:30 AM : Funkayaking
4:30 PM : Sunset Kayaking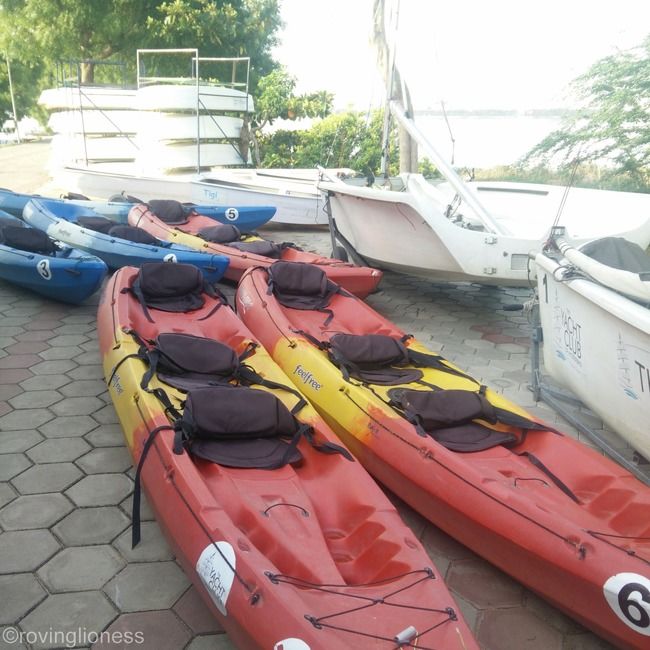 I booked the Fun Kayaking session through Bookmyshow.com and although they say its' for 2 hours, they generally wrap it up in 1.5 hours including breakfast.
If you already know kayaking, you can go on your own and in case you don't, do not worry, there are guides to train you. I would strongly recommend to take the kayak and go alone after a few sessions with the guide, you will love it.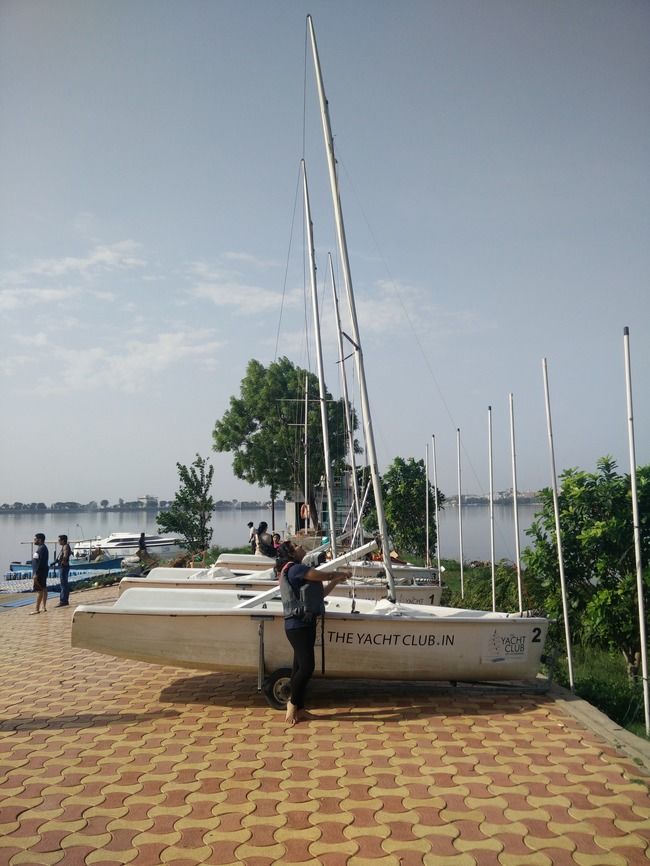 For people who book Kayaking, the HYC offers sailing at half the price but we did not book it as the weather was too hot.
They also have a special yacht which you can book for 2 hours for throwing parties. It can accommodate 7-8 people at max.
Yes, definitely the water was not good at all but for people like me who is always on the lookout for some out-of-the-box travel experience – I totally recommend this. What can be better in Hyderabad than this? This was the coolest thing in Hyderabad you probably didn't know about.
The staff was very cooperative and well mannered. We met the super awesome person who run this place and the Hyderabadis should thank him for bringing this to Hyderabad.
Important info: They are closed in June and July for regular sessions but have other special sessions.
You can check out their Facebook page and website for more details
https://www.facebook.com/YachtClubHyderabad/?fref=ts
The location of The Hyderabad Yacht Club
Frequent searches leading to this page:-
weekend getaways from hyderabad, weekend getaways near hyderabad, weekend trips from hyderabad, getaways from hyderabad, 2 days trip near hyderabad, weekend destinations near hyderabad, one day getaway from hyderabad