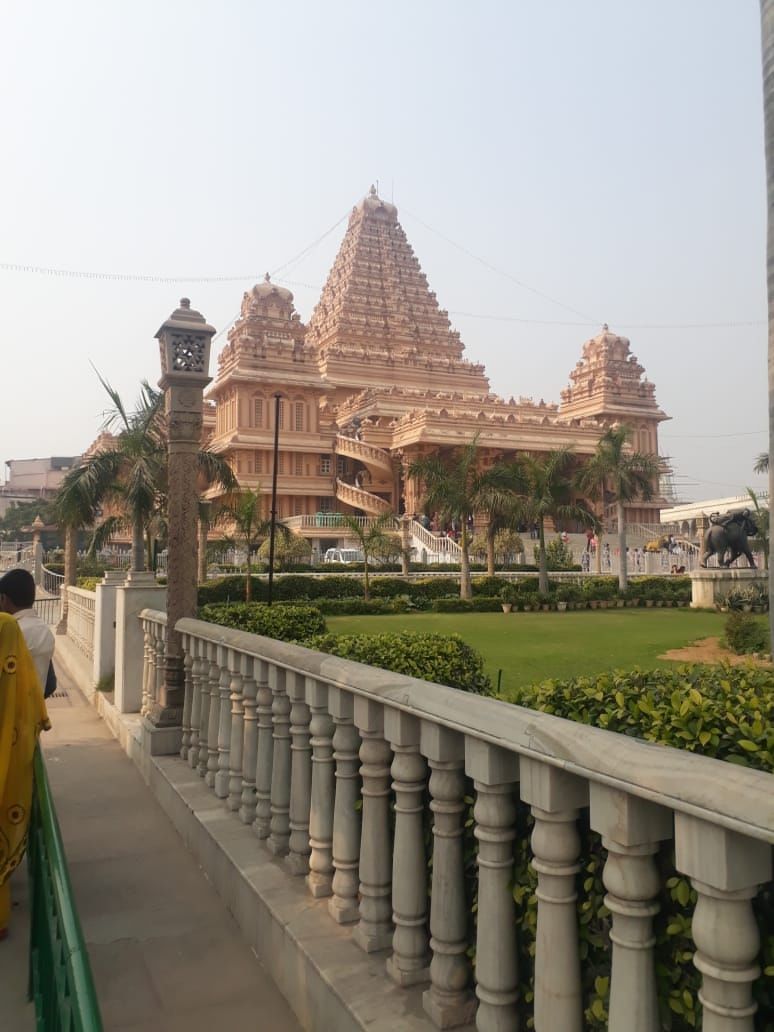 The Shri Adhya Katyani Shakti Peeth Mandir or the Chattarpur Mandir is located at Chattarpur in South Delhi. The temple is dedicated to Goddess Katyayani, who is the sixth avatar of Goddess Durga. It is the second largest temple complex in India after Akshardham and spread across 70 acres of land and has around 20 small and large temples in three different complexes.
The temple has two main shrines. One of them is of Maha Gauri, a form of Goddess Durga, and is open to the devotees every day. The other shrine is of Goddess Katyayani and is open only during the 'ashtami' every month and during the festival of "Navratri".
This shrine opens on a large satsang or prayer hall, where religious discourses and bhajan are held. Just at the entrance to the main temple, stand an old tree, where devotees tie holy threads for wish fulfillment.
This temple is totally constructed from marble and on all the facets there is jaali work. It can be classified a vesara style of architecture.Apart from this the complex also has other temples dedicated to Lord Rama, Lord Ganesha and Lord Shiva. The temples have been built in both South and North Indian style of temple architecture.
The temple was established in 1974, by Baba Sant Nagpal ji, who died in 1998. His samadhi shrine lies in the premises of the Shiv-Gauri Nageshwar Mandir within the temple complex.
Surroundings are an important biodiversity area within the Northern Aravalli leopard wildlife corridor stretching from the sariska tiger reserve to Delhi.
Historical place around sanctuary are Badkhal Lake, 10th century ancient Surajkund reservoir and Dumdama Lake,Anangpur Dam, Tughlaqabad Fort and Adilabad Ruins. It is contiguous to the seasonal waterfalls of nearby village, the scared mangar bani and the Asola bhatti wildlife danctuary. There are several dozen lakes formed in the abandoned open pit mines in the forested hilly area of Delhi Ridge.
How to Reach:
A few minutes drive from Chatterpur Metro station,Delhi this is a must visit place in Delhi.
Nearest Railway station: Okhla, Nizamuddin
Nearest Airport: IG International airport,Delhi