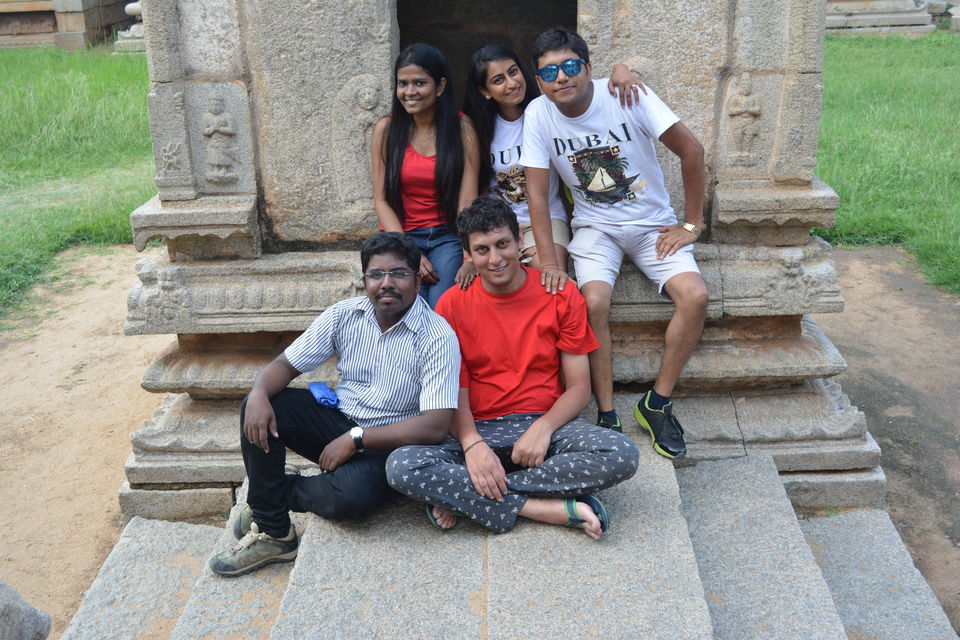 5 friends, 3 Bikes, 7 bags and 4 days !! This trip was a perfect example of how sometimes random plans too turn into memorable moments for life. One fine day over breakfast, my hubby got this idea of road tripping. And what next : he was sitting with the map of India trying to figure out where to go and how!! And a mandatory Whatsapp Group for all the discussions.
Since we all work in different companies, we had to zero out the common days that we can spare for this trip. And what better than a weekend followed by a National Holiday :)
Day 1: Hyderabad to Belum Caves Via Kurnool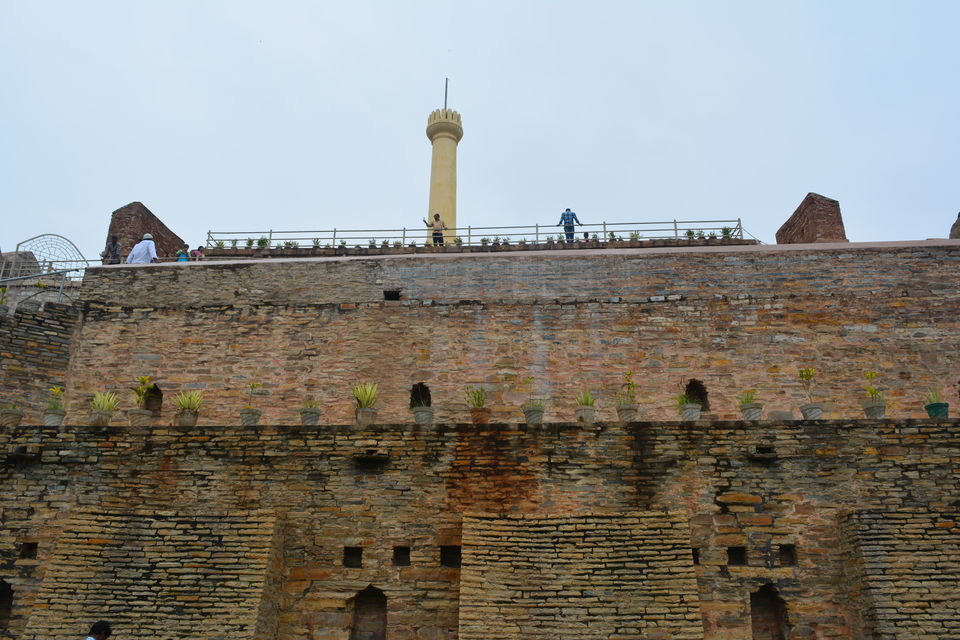 The day of turning tripping dream into reality came. We started at 6:00 a.m. from Hitech City. After a short breakfast stop at the Highway Hotel, we continued our journey ahead to Kurnool. Around 11 we reached the city, and started searching for the Fort. This was the first destination of the trip and it came as a disappointment. I wouldn't recommend visiting the fort.
Although there was nothing special we still spent a good 40 minutes in photoshoot ( that's obvious when you have two girls with you and a nice camera too). We again continued our journey since our target was to reach Belum Caves before it was dark which was a 110kms away.
After traveling the whole day we have reached Belum Caves at 4:00 p.m. To our surprise, we came to know that the booking that we did was for Haritha Resort, Kurnool and not for Belum Caves. Now this came as a shock to all of us. Nobody had the courage to ride back 110 kms! So we obviously requested the in-charge to give us accommodation, but it was house full. Now, in that small village you cannot expect to find any hotel except Haritha Resort. The in-charge offered us rooms at a nearby temple. We were at first relaxed that we at least now don't have to sleep on roads but the rooms were in awful conditions and scary too with roofs coming off and the foul smell.
Belum Caves are second Largest Cave System in India. A natural wonder beholds your soul as soon as you step down through the stairs of Belum Caves. The caves are the longest caves formed due to weakly acidic groundwater & formed due to reaction between limestone and water. Well, this was my first visit to a cave ever and i was thrilled !! It took away all our tiredness and sorrow. It's a sight worth watching.
We had reached well in time and bought tickets (Rs 50 for India citizens and Rs 300 for foreigners). The Cave timings are 10 AM to 5 PM. The whole cave path is well lit and ducts are installed at regular distance inside the cave for air flow. It took us around 2 hours to cover the caves both ways (~3 KMs). We had ample time to explore different sections of the caves as walked with leisure clicking pictures.
Tip: Please do carry your water bottles along as it gets very suffocating inside and you start feeling dizzy after sometime because of the low oxygen level as you go inside.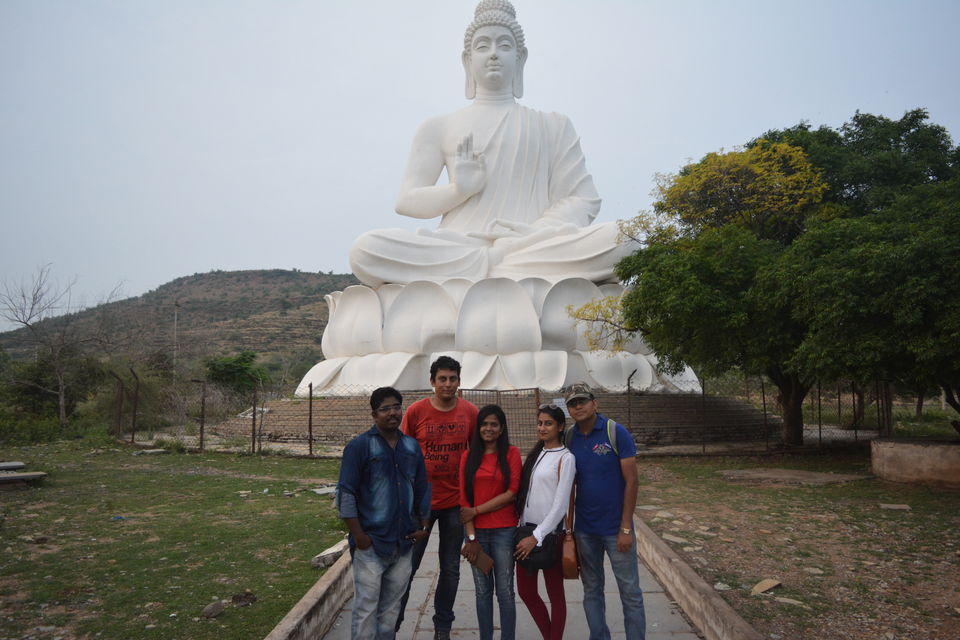 At the entrance, a Buddha Statue welcomes you. It soothes you, literally. We again started searching for a place to eat as we were hungry and had to skip our lunch due to all the hotel trouble. We managed to find one small dhaba which was run by a family. The food wasn't prepared yet but they were generous enough to ask us for our choices and served freshly prepared simple yet delicious food.
Half of us went back to the room and the rest decided to go to a chemist for getting eye drops. There they met the local police and other senior villagers who started enquiring them where they were from and what all were we going to explore. They then got to now what all happened with us in Haritha. They immediately called the resort in-charge and arranged an 8-bed dormitory for us. Honestly, those people seemed Angels sent by the Almighty to escape us from further horror. The resort is not very big, but is the only option you have if you are planning to stay at Belum Caves.
Tips: Pre-book your hotel well in advance Online booking is not available for Belum Cave Resort, you need to call them for the booking You may carry your own stuff for a camp fire in the resort
Day 2: Belum Caves to Hampi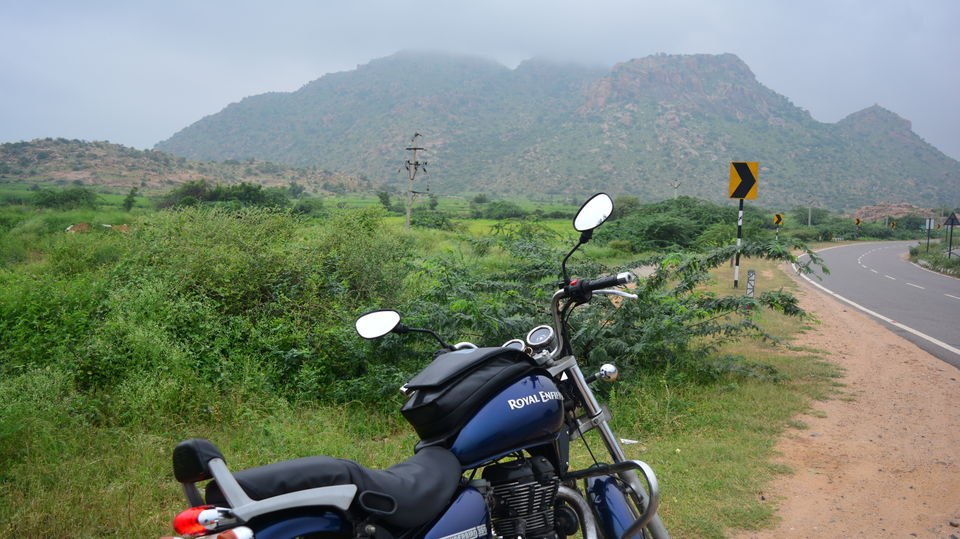 Day 2 for us began early and fresh. We left the resort by 5:00 a.m. for Hampi and it was still dark. We took the Tadipatri - Nanduyal Highway. After half an hour, we saw the Ultratech Cement Manufaturing Unit glowing in the dark with hundreds of yellow lights around the structure. It was a sight to be hold. That marked our first unplanned stoppage. We continued our journey after quick selfies. The sky was cloudy and we could feel the cool fresh breeze. And, then came the next surprise : a beautiful landscape. It was almost around 7:30 and we had not even covered 50 kms. Hence we decided not to stop till we are super hungry for breakfast. There came our next stop: Gooty Cheruvu. There is a huge lake on the right side of the valley, mountains on the left with huge turbines which follows all through the way till Karnataka. There was a small local shop serving tea and snacks. Imagine cool breeze, a lake, mountains, hot tea and the awesome view ! Sigh. You feel like spending your whole life just admiring the view.
Our target was to reach Hampi by 11, but because of the unavoidable breaks we were running late. It was almost 10 and we still had not touched the border. What next? Hunger Striked us..Do not expect big restaurants or food joints in the whole belt. We managed to find a small tiffin shop. They were almost winding up when we reached. People in small towns are so generous. They were left with some idlis and vadas that they had kept for their own family and offered those to us.
We finally reached our destination for the day : The Royal Orchid, Hosepet by 1 pm. We managed to book this beautiful hotel at a very cheap price ( thanks to MMT and all the coupons that made this possible). We were very tired by now and deserved such a comfortable 3 star stay. Hampi is around 20 mins away from the hotel.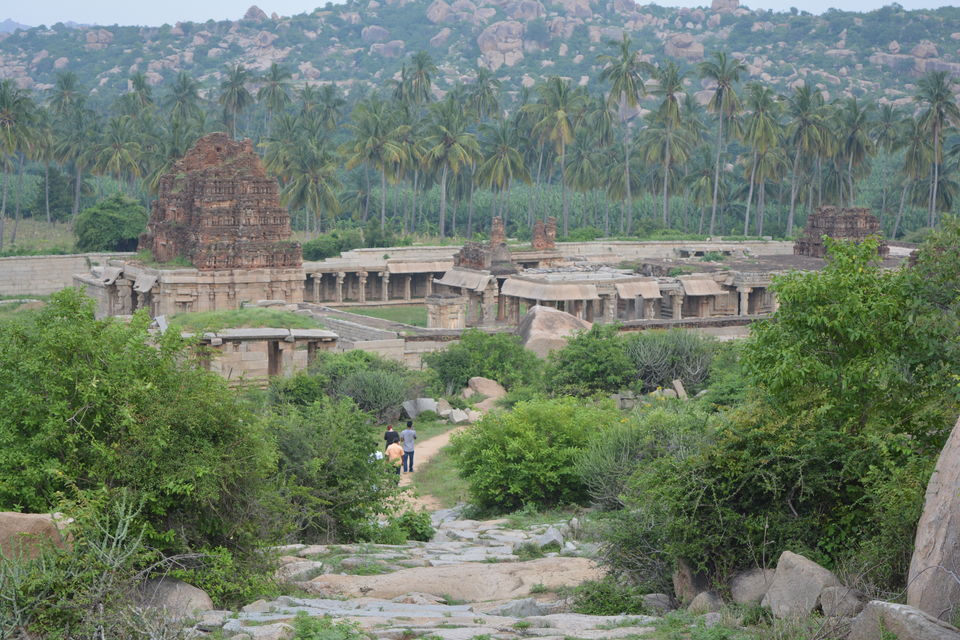 At 3pm we started for exploring Hampi : the land of stone structures. It should be on the travel list for people who is a retrophiliac and loves photography. Every turn has a monument literally and every single one of them has a story to tell. We started with Ganesh Temple then went to Kodanda Rama Temple, Elephant Stable, Queen's bath, Lotus Palace, Gagan Mahal. It was an aesthetic delight. We got blessed by an elephant named Lakshi. It can be found just opposite the Virupaksha Temple. The elephant is supposed to be the living diety at the Virupaksha Temple.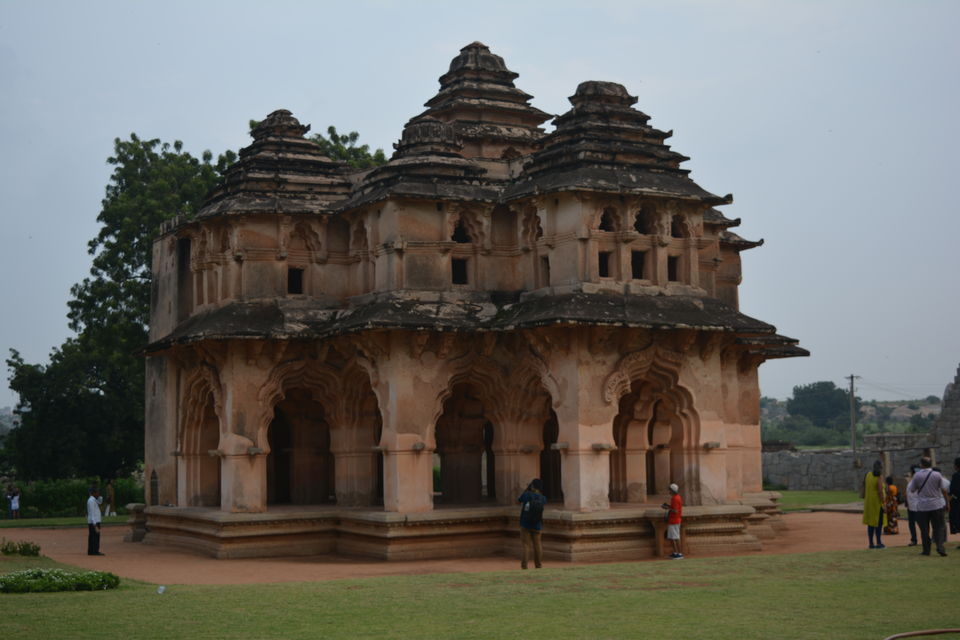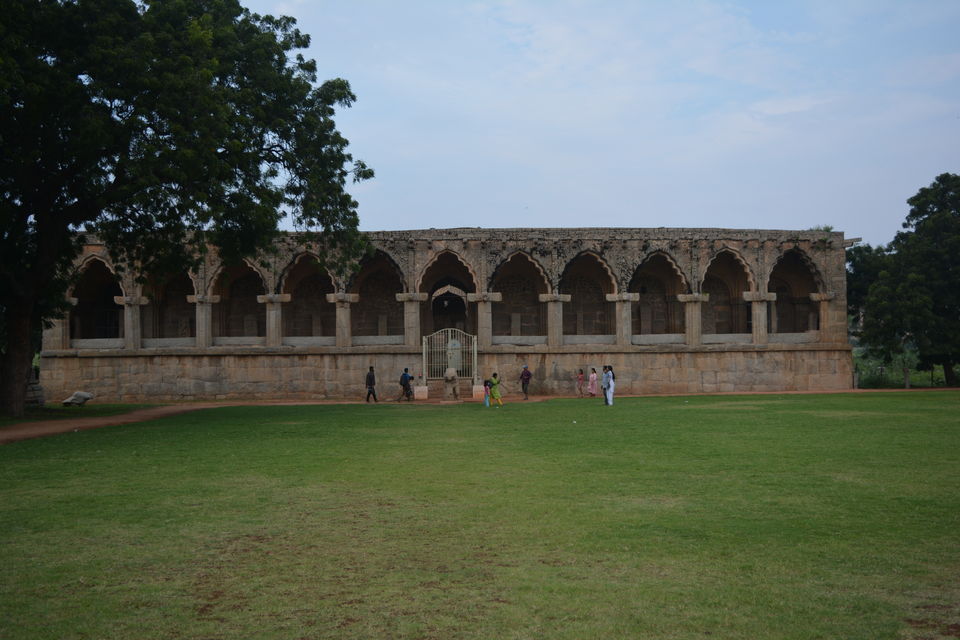 In the evening we had planned to visit the Hippie Island. It is famous for the fabulous food, shopping and the hippie feeling. It wasn't a very pleasant visit for us to the island as it was raining when we were on the way to the island. Crossing the river to get to hippie island is another trek in itself. you can either take the motorboat (INR 10/person), which runs for limited time (9/10 am till 5:30pm). Beyond these times, you have to take coracle boat (INR 50+/person, surge pricing!), which are all leaky and you must surely will get wet. You can't swim your way through. Since we were traveling after dark, we chose the other way. The roads to the island were in pathetic condition and since it was raining it got all the more worse. We returned to our hotel at 11 in the night after a nice meal at the Island.
Day 3: Hampi - Anatapur - Lepakshi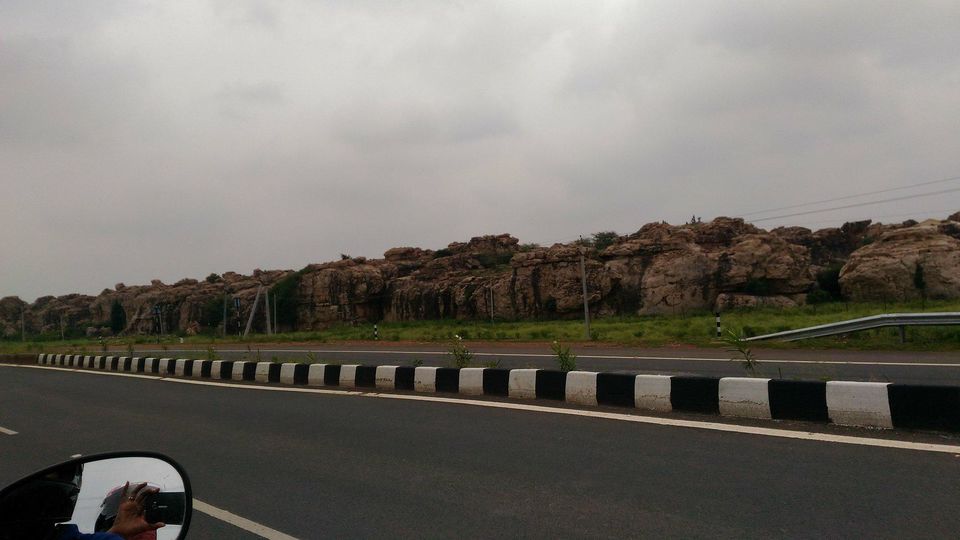 After a good night sleep, we were ready again for our next adventures. We had to visit the Tungbhadra Dam as per the original plan but things do not always turn out as planned hence we had to skip. Day 3 was a long day for us hence we decided to take our leisure time to get ready and start for our next destination - Anatapur. At 4 in the evening we reached Anatapur, had our lunch at the best restaurant as per the locals - Paradise Restaurant. It was almost 6 by the time we got free. Honestly, I was too tired to again sit on that bike. Lepakshi is around 125kms from Anatapur. We left the city by 7. Just after half an hour, it started raining. Thankfully, we were carrying raincoats which helped us continue our journey in the rain too. But after a 75kms, it was falling so heavily that we could barely see anything on the road. It is very risky to drive in these conditions. Hence we had to stop at a dhaba till the rain stopped. The dhaba owner was about to wind up and leave for the day but we bumped into his dhaba and asked him for tea. Obviously we payed extra as he had to extend his day for us. We had to wait for almost an hour. It was 11 pm when we gathered guts to start again. Things were better than before until we took the right turn from where Lepakshi was 18 kms, the phone battery was 10% and there were no lights at all. Those 18kms for me were the most haunted ones in the whole trip. Imagine riding on a road with no lights, low battery, rains and no human civilization around. I was praying the whole way through. My husband cross checked with me if were following the right path many times.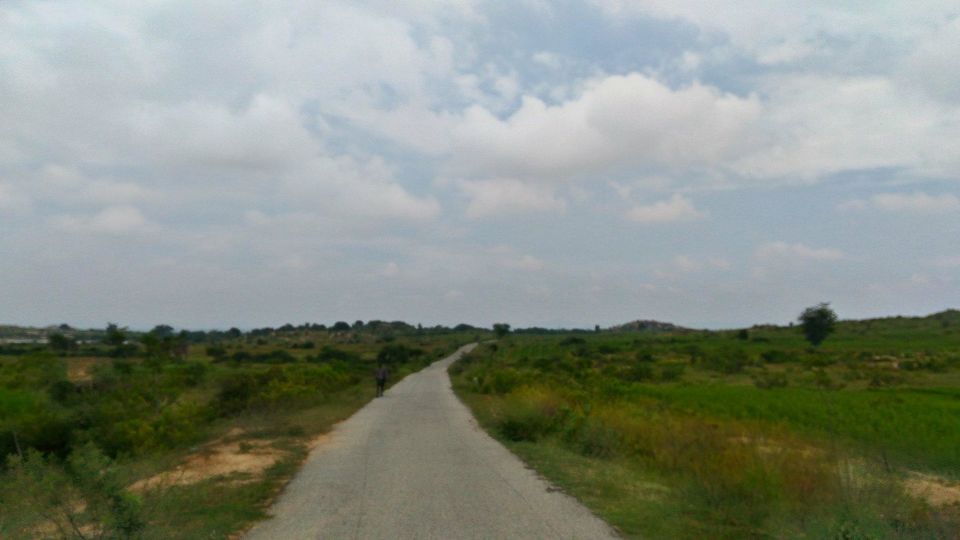 We reached Haritha Resort, Lepakshi at 12:30 am, all drenched in water. The caretaker was drunk hence took half an hour to find keys to our rooms. It was one heck of a night that we had spent. And our day ended.
Day 4: Lepakshi - Anatapur - Hyderabad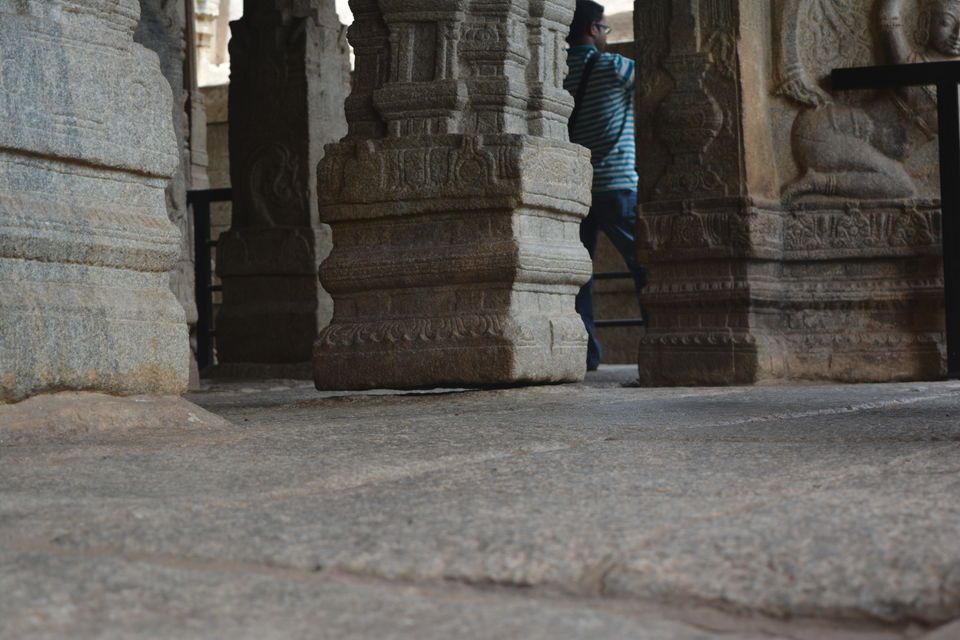 Once again for the last time (at least for this trip) we packed our bags. First we visited Lepakshi Temple. We kept our bags at the residence of a local just near the temple. Lepakshi is definitely worth a visit if you're interested in history, culture or architecture. The famous Veerabhadra Swamy Temple, the highlight of the visit is a 16th century temple from the Vijayanagar empire. It is dedicated to Lord Shiva and has shivalinga protected by a large serpent, all carved out of a single large stone. There is a large Ganesha alongside also carved out of stone. There are temples within temples and the main site of worship has deities for Ganesha, bhadravati, parvati, Vishnu and so on. You can also see the nine gruhas or planetary positions. There are beautiful paintings on the ceiling although worn out with time. The temple is also famous for it's hanging pillars and the carvings on them.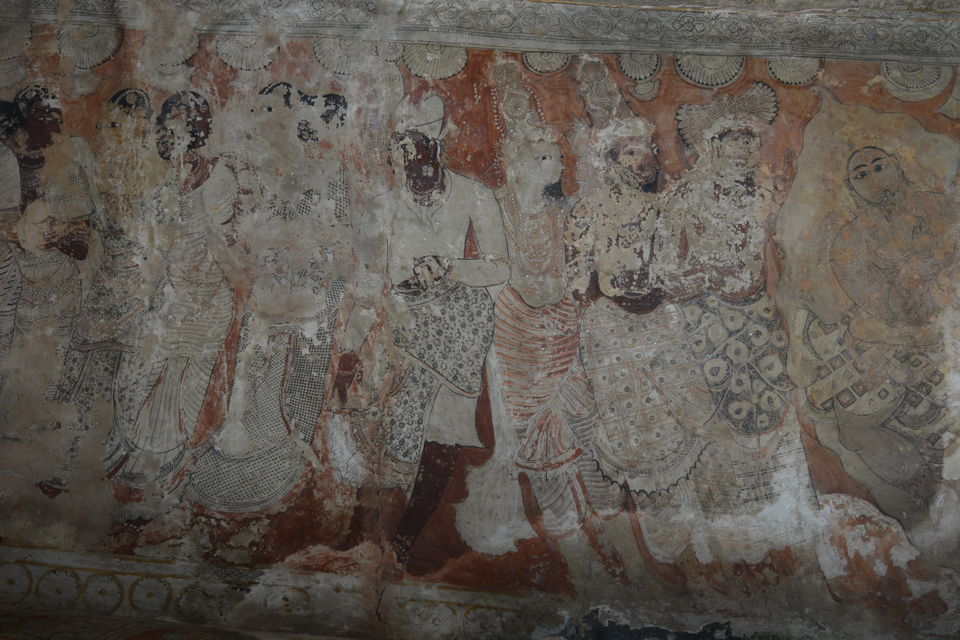 The tourist attraction is the huge Nandi bull, the carrier or vahana of Lord Shiva. It faces the shivalinga and is located a few minutes away from the temple. After all this, we left for Iskon Temple, Anatapur. We reached at 3 pm when the temple was closed. We had two choices, either to wait for it to open in the evening at 4:30 or leave for Hyderabad. We chose the other option as we still had to cover around 400kms to Hyderabad. The last day we rode 550kms. It was the most tiring day in the whole trip.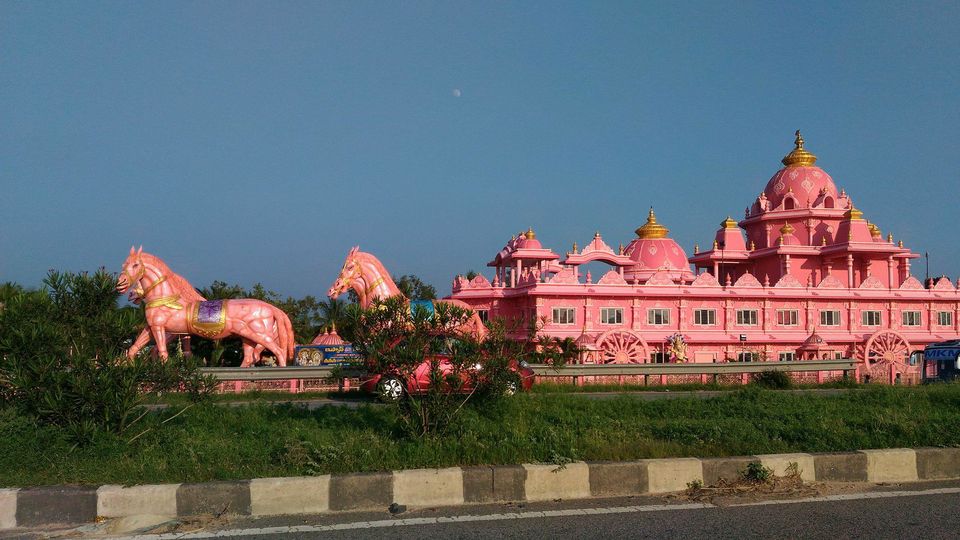 At midnight 12 we reached our places. It was raining in Hyderabad since the day we left and the roads and highways were full of water. We had to follow a lot of diversions, which was a big disappointment after the whole days ride, but it was an experience we would carry with us our whole lives.