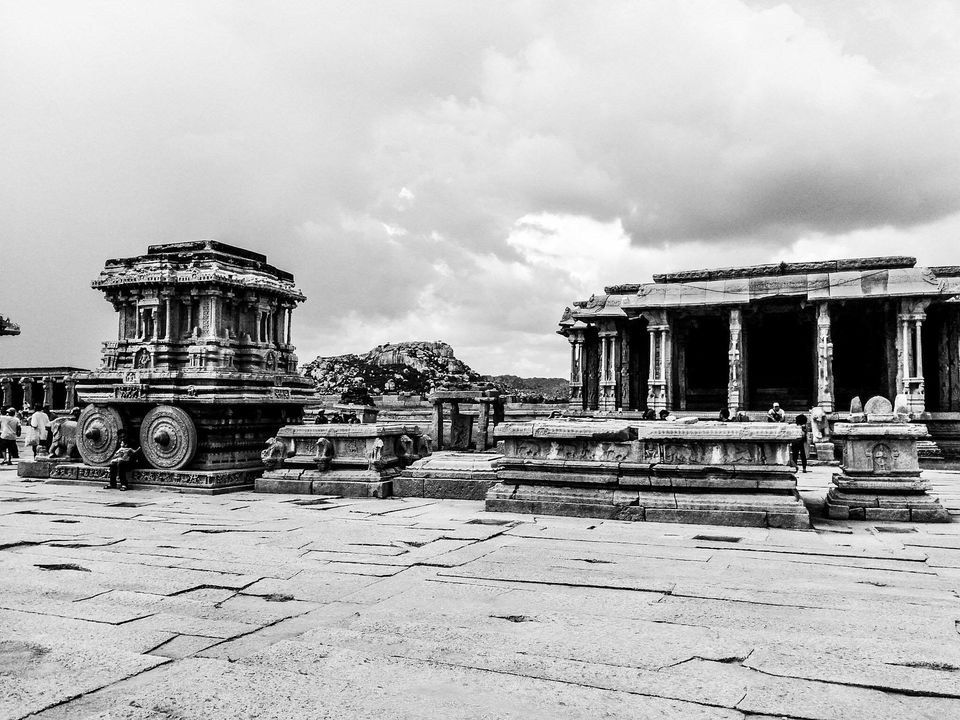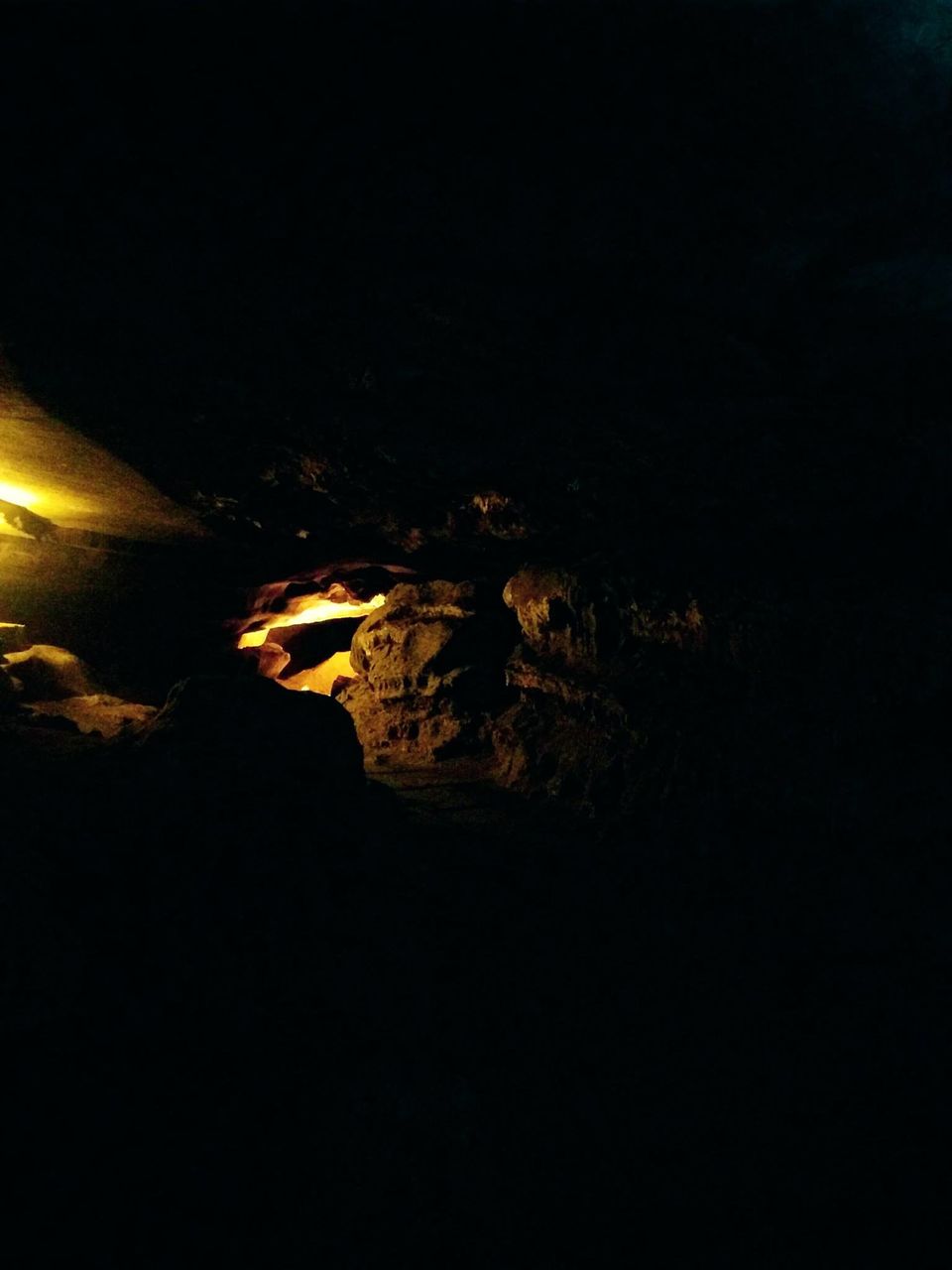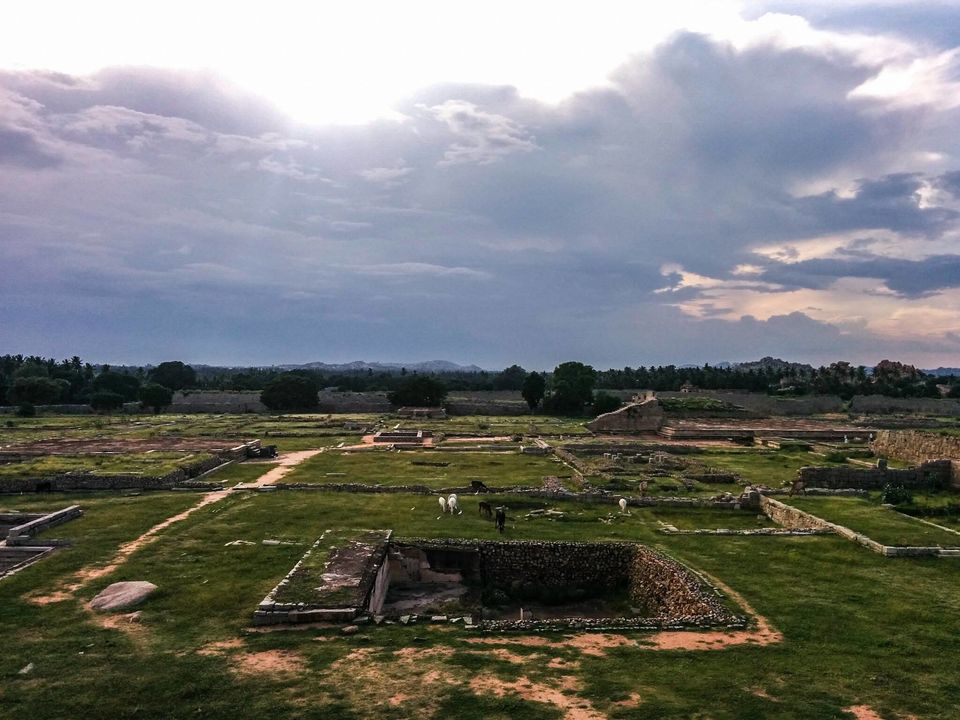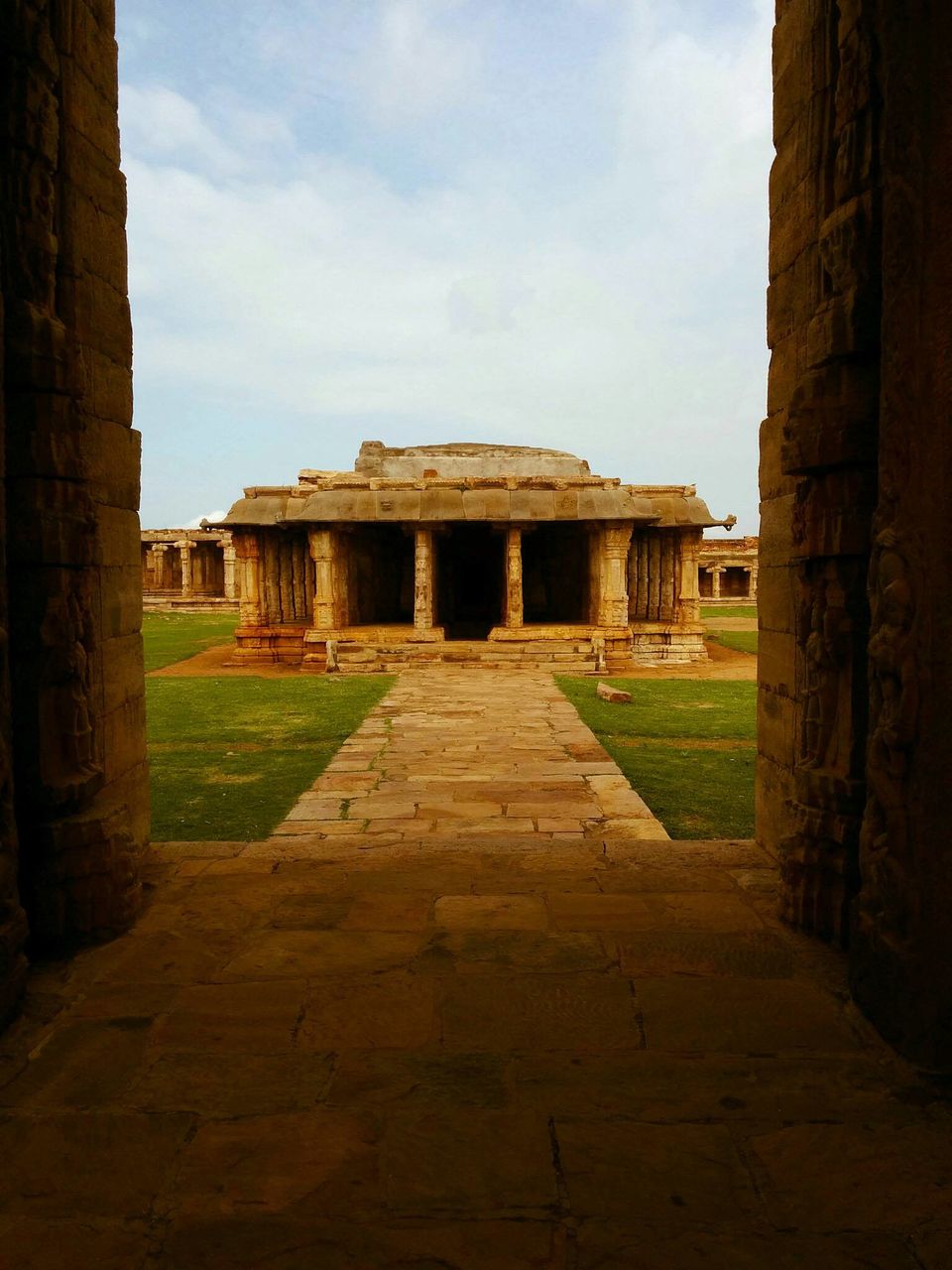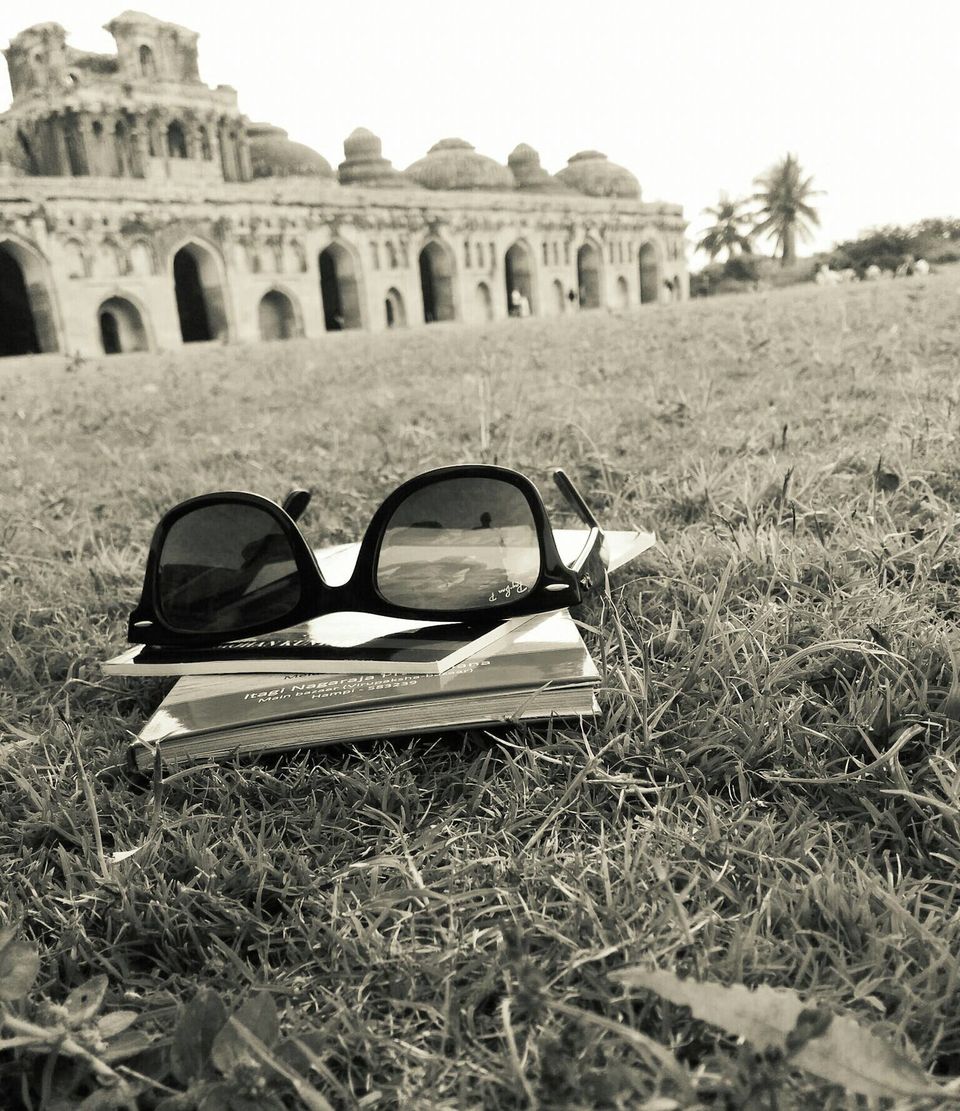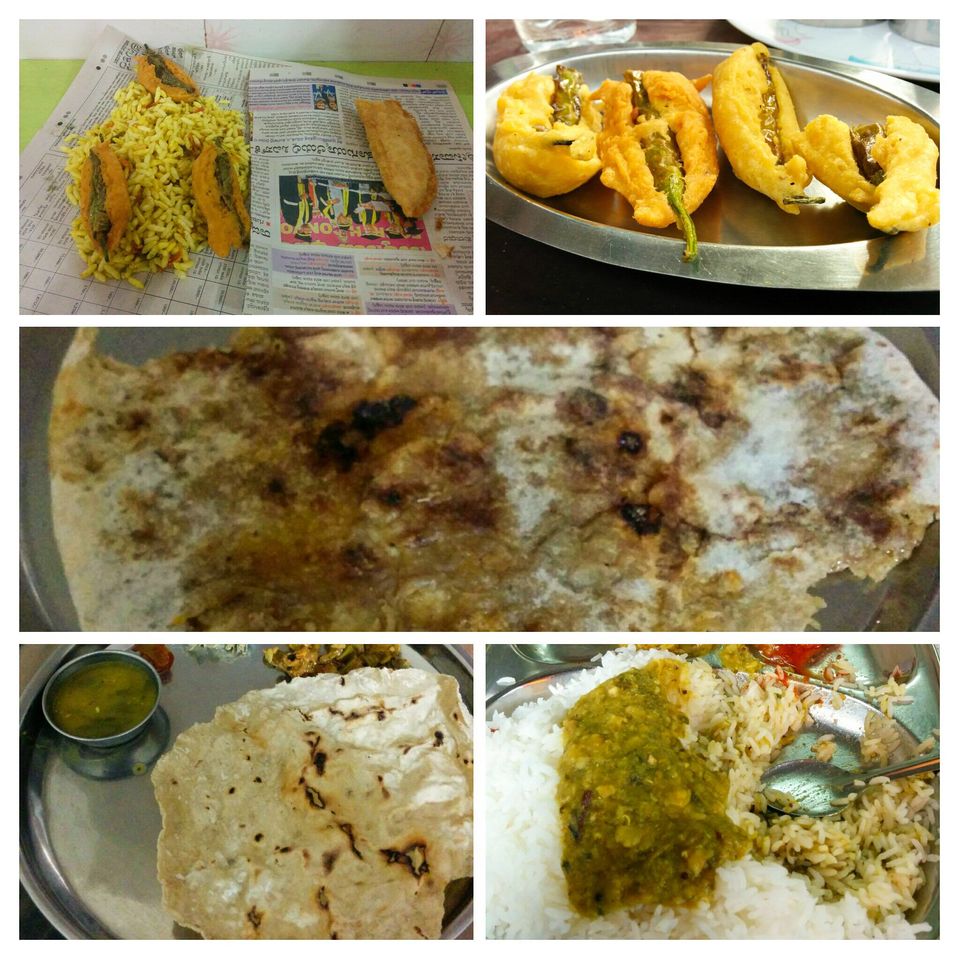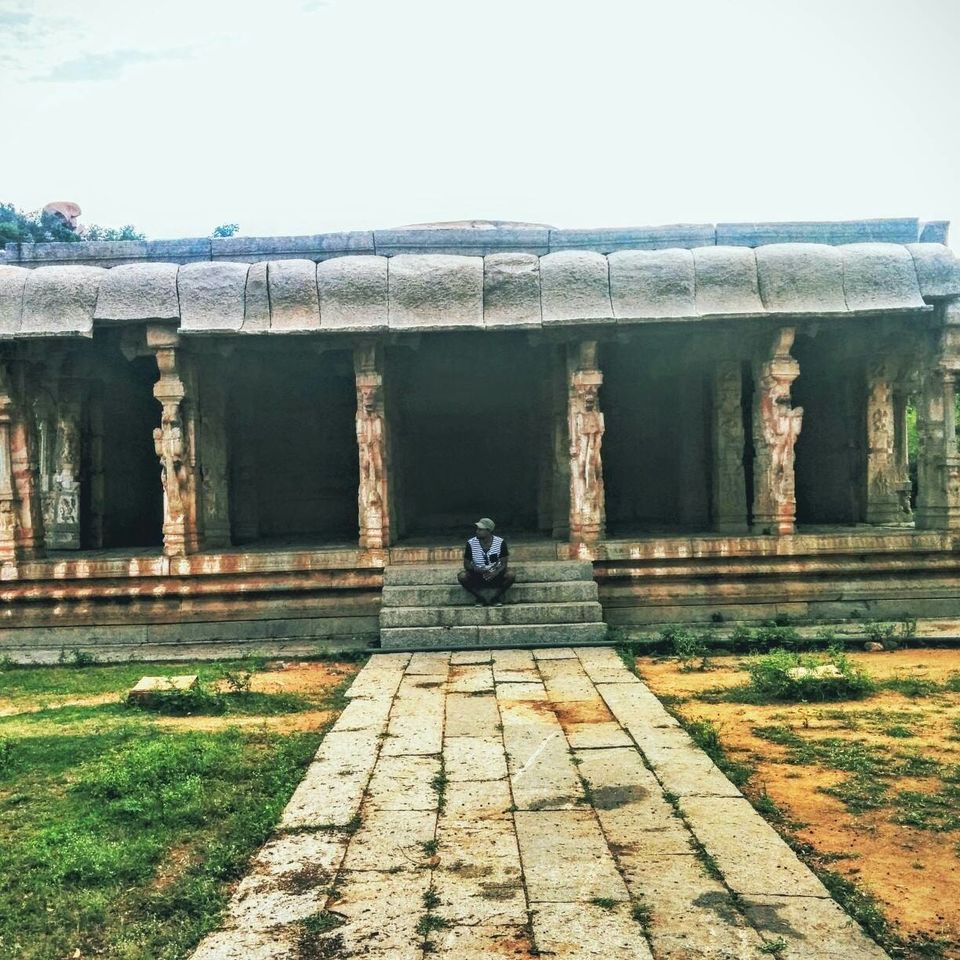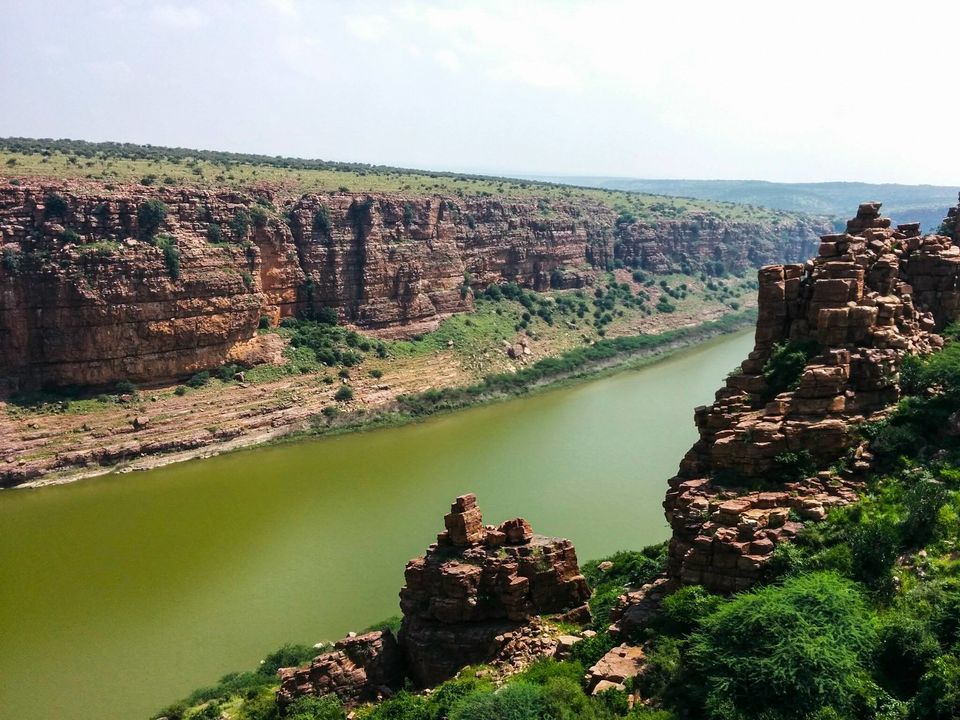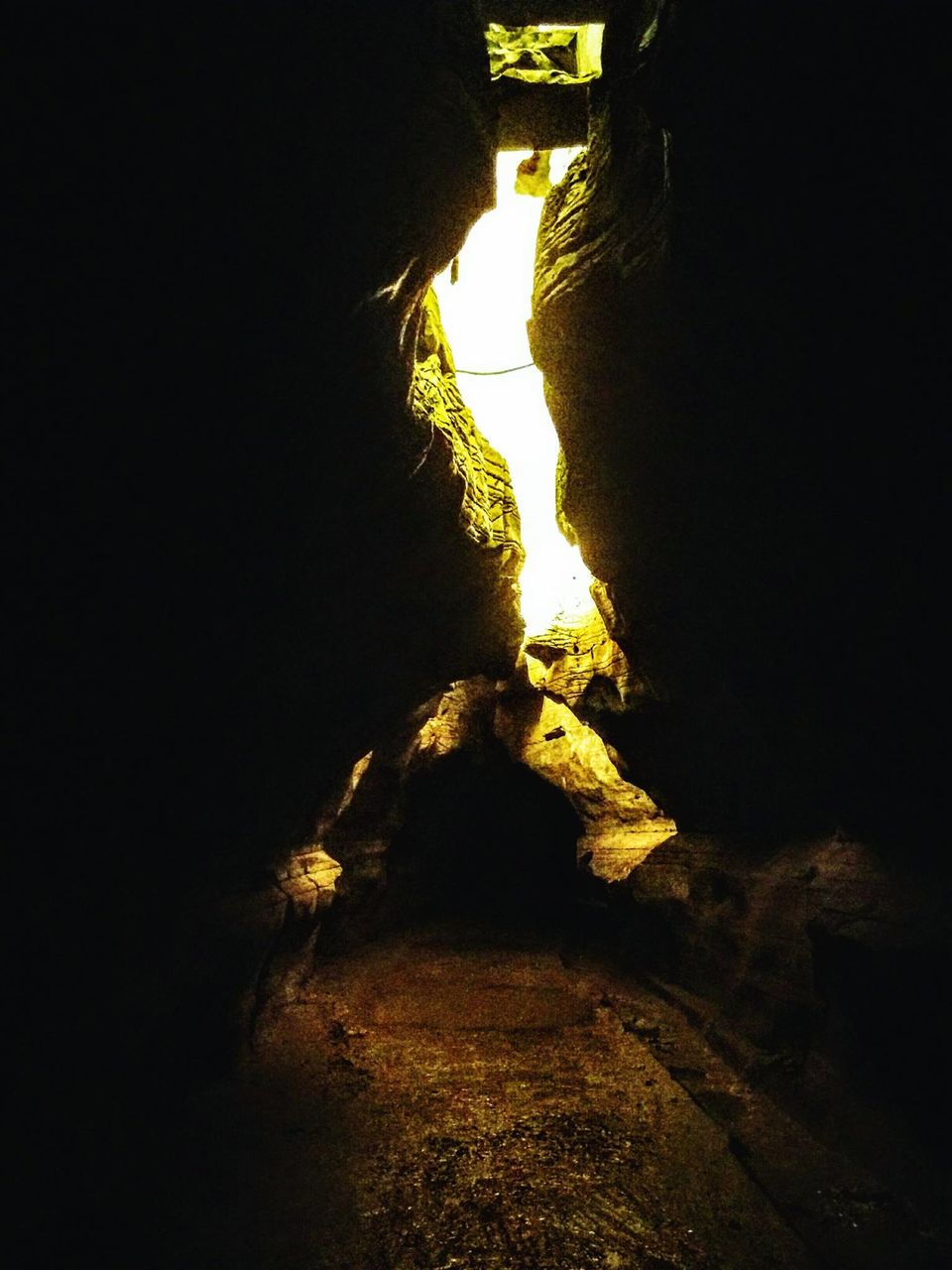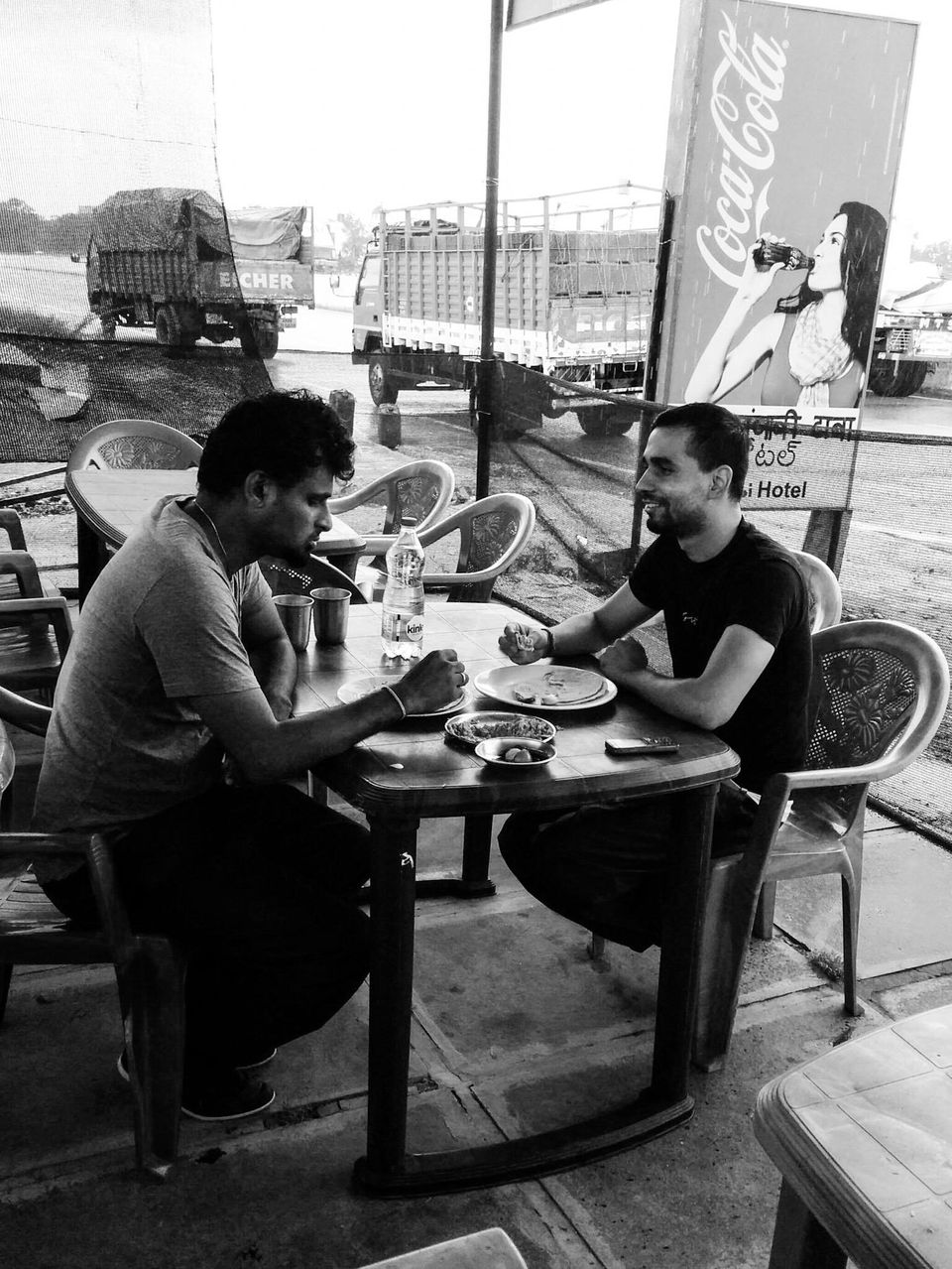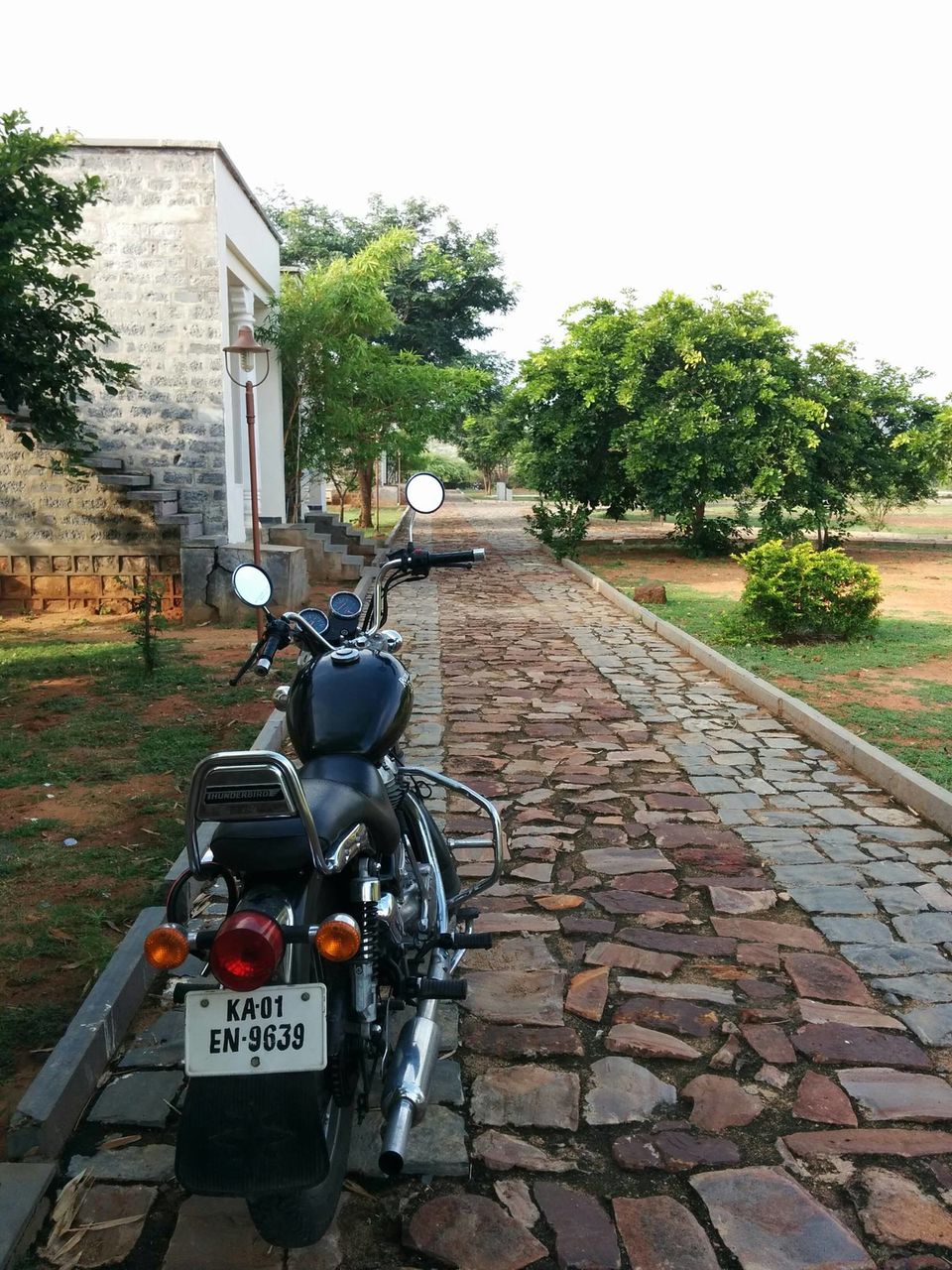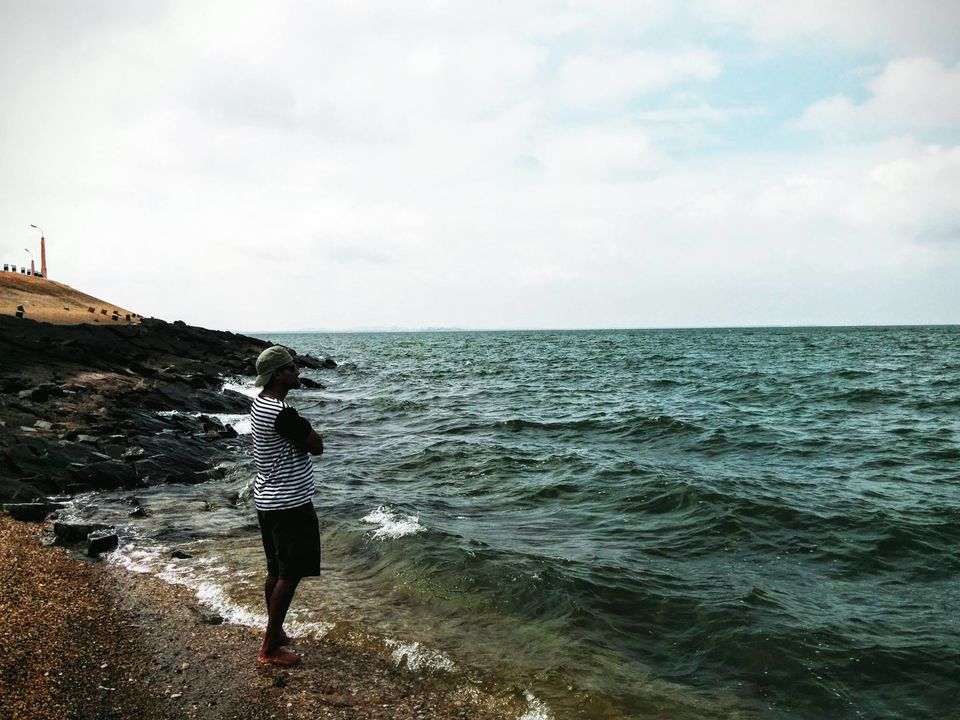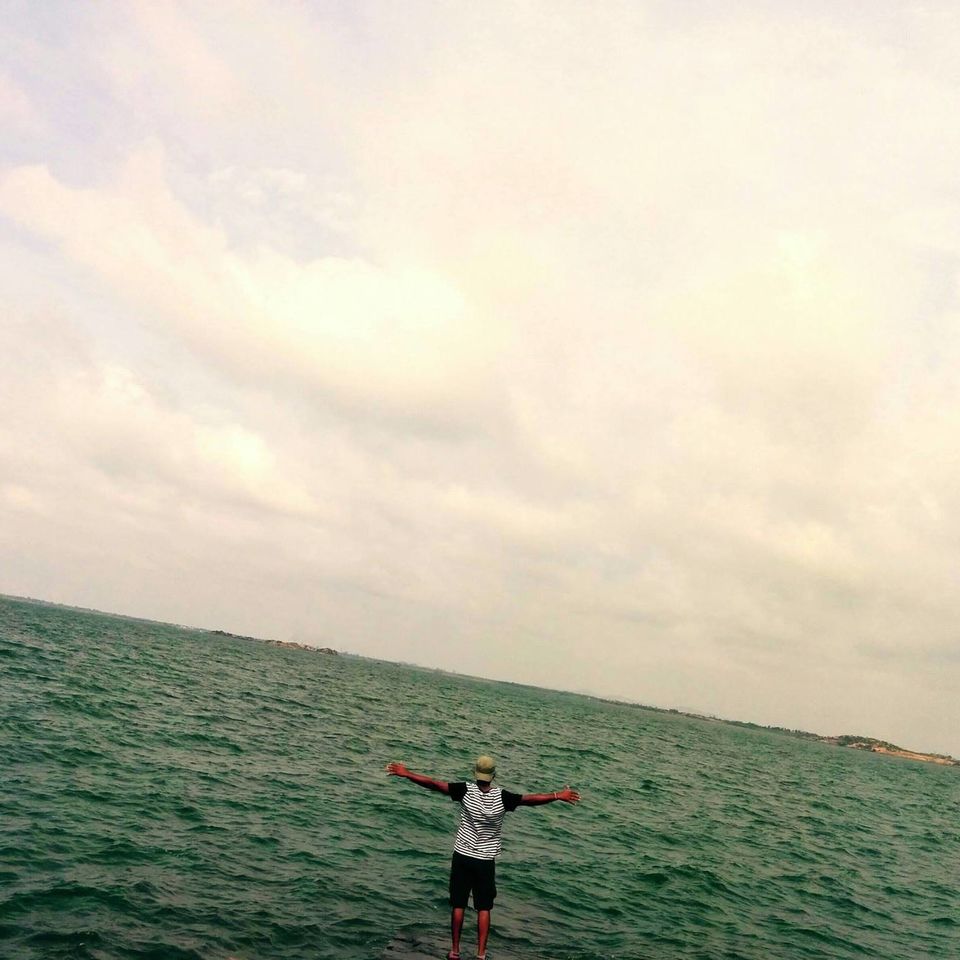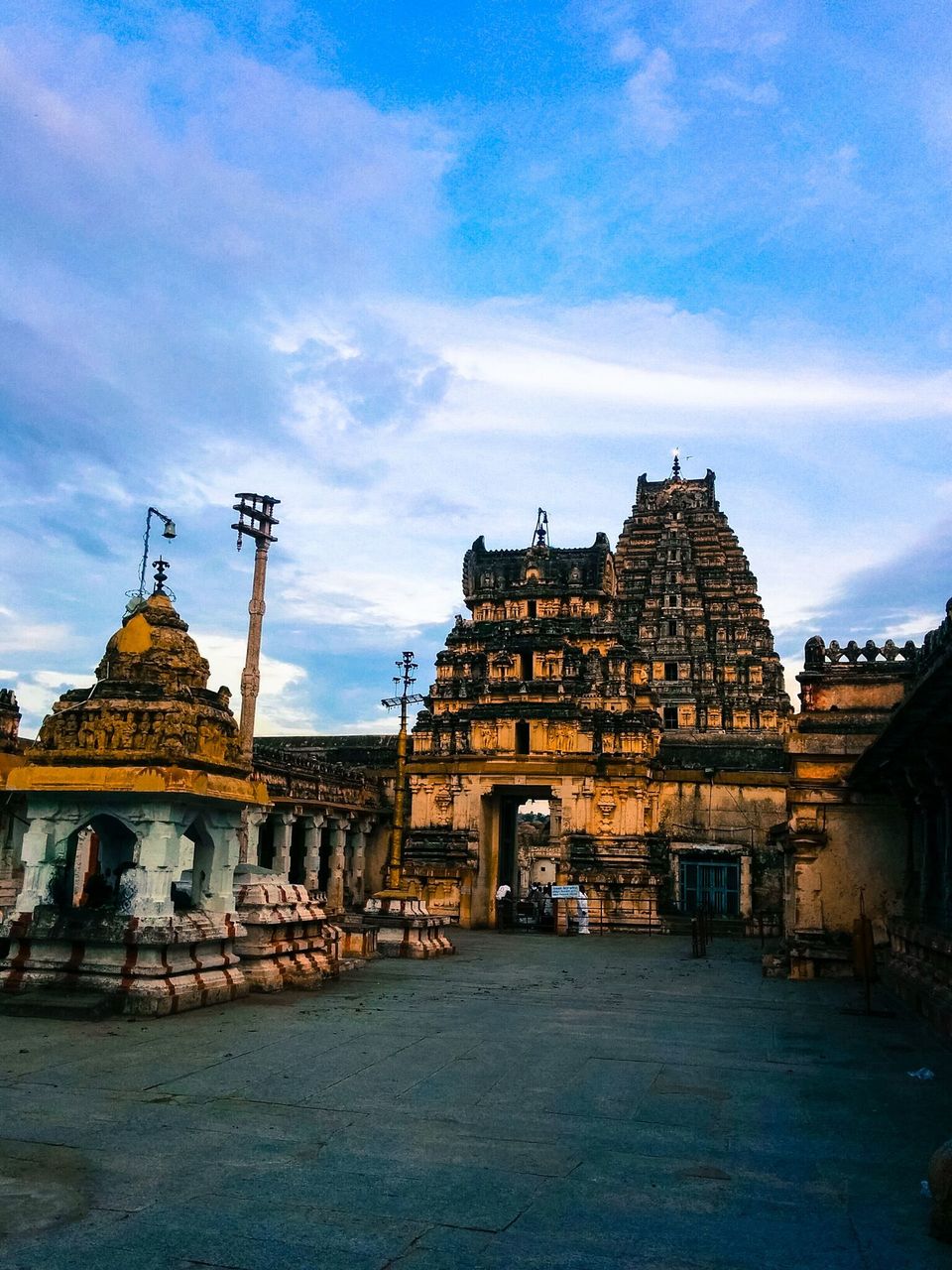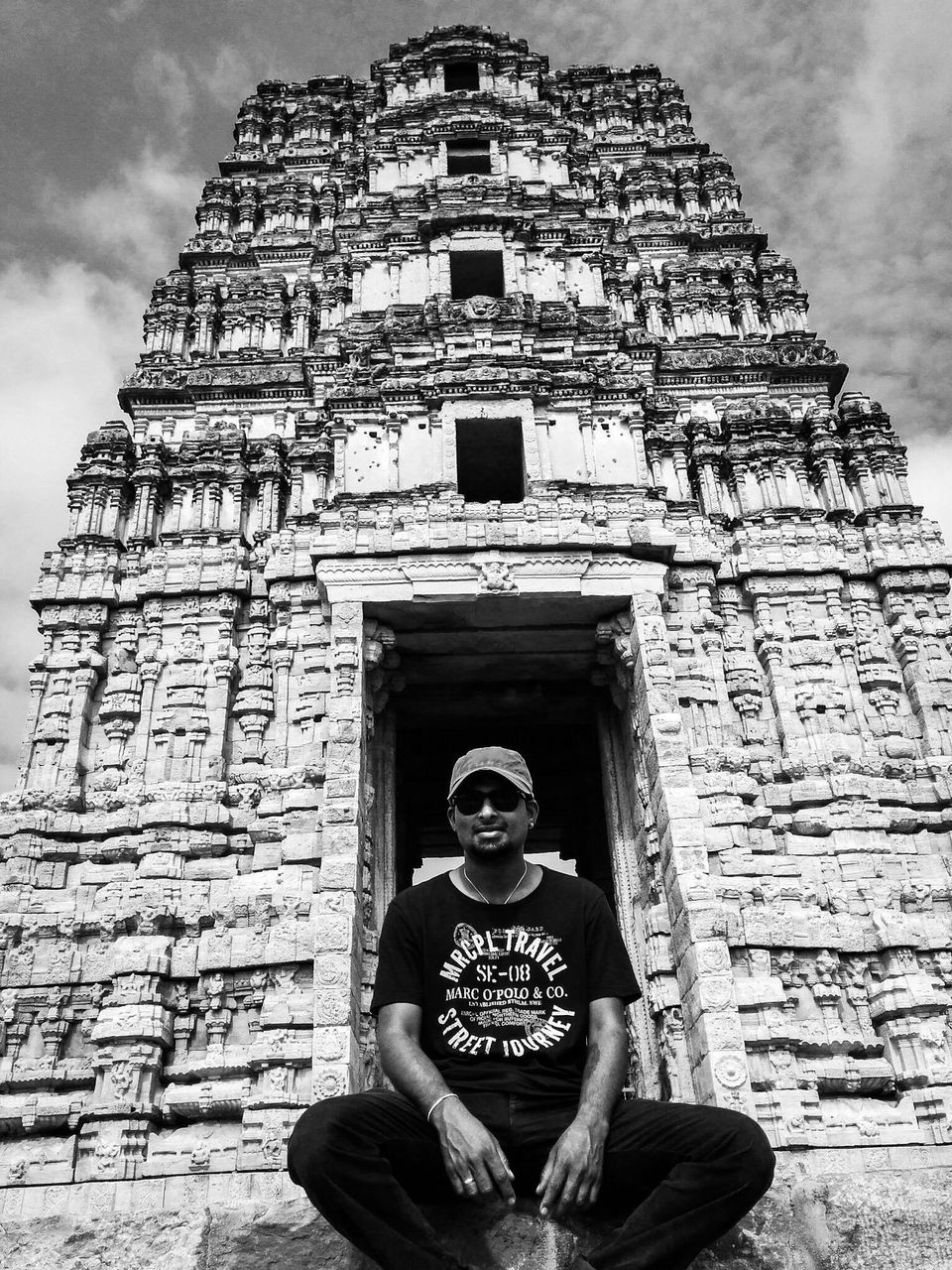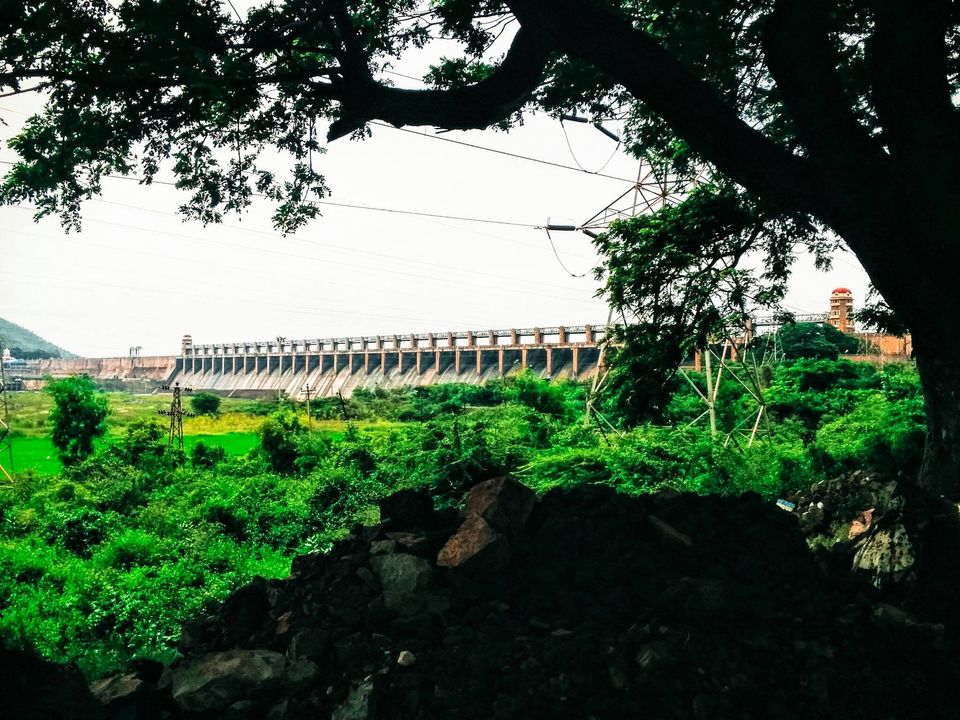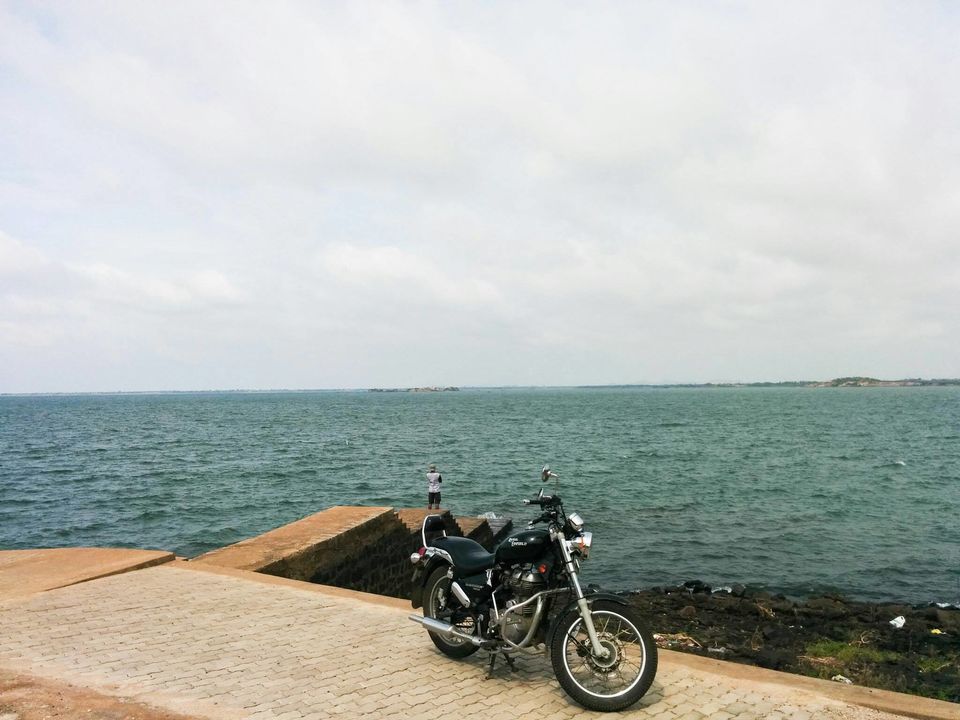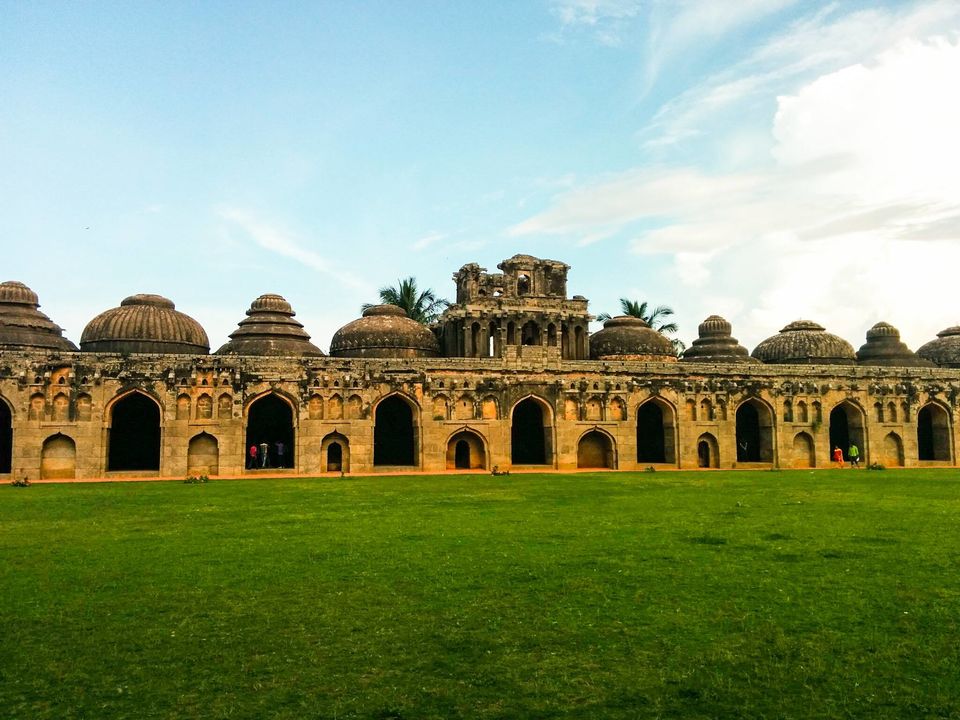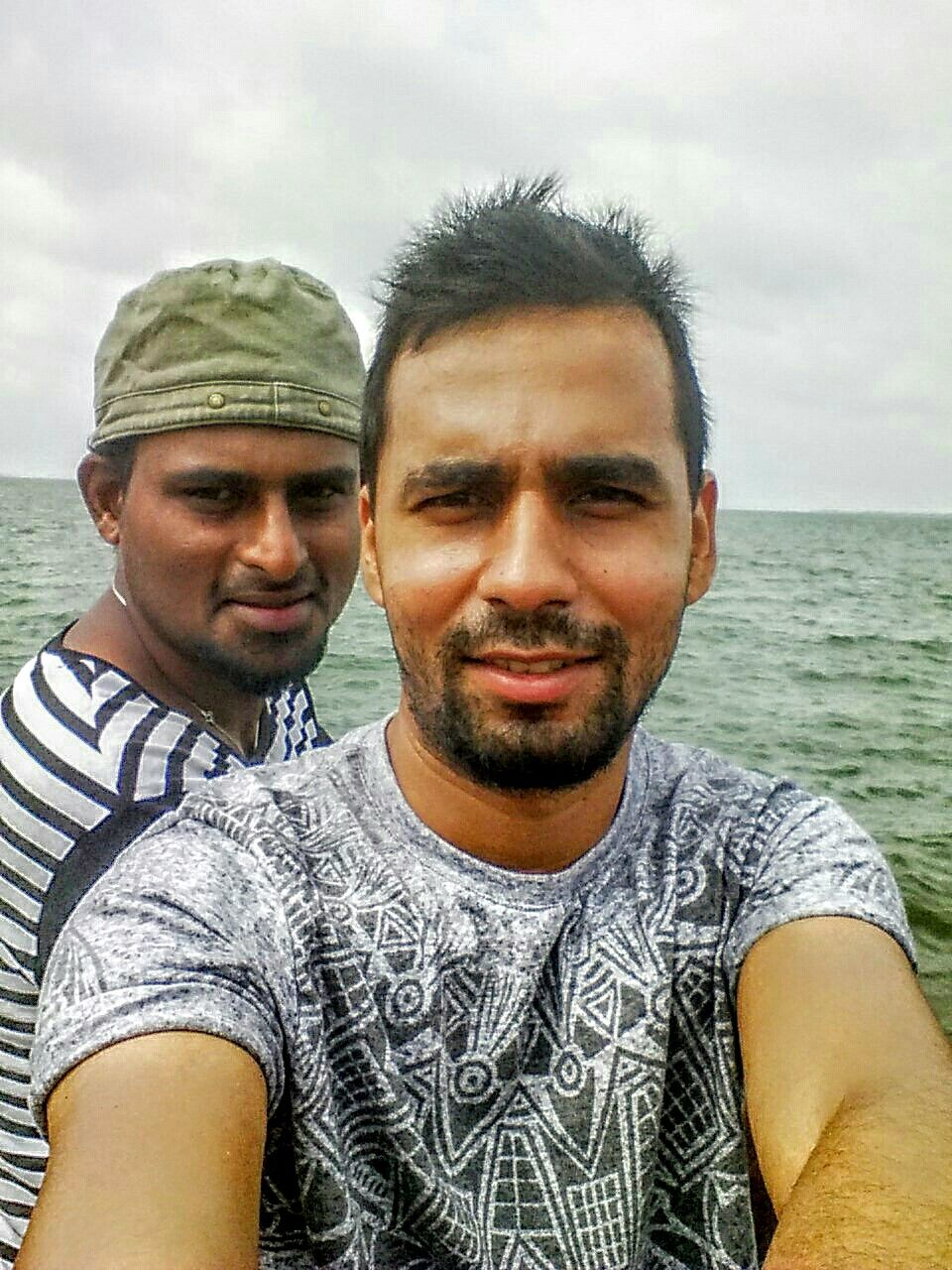 Day 1 - Bangalore to Gandikota [ Distance Around 300 Kms ]
Sandesh reached BIAL from Delhi at 2.30 P.M and after picking him up we were on our way to Gandikota. This is Sandesh's first motorcycle ride.
Roads were good as long as we were on the national highway with a good downpour and multiple rainbows in our field of vision, it was nice to ride on. There is nothing special to write about after we entered the state highway. It is country side riding till Gandikota and we rode the last bit in the company of Star Light Sky and Blood Moon, how cool. We reached the hotel which is in total isolation at 10.00 P.M to a lazy housekeeping bunch. One wise thing we did was to prebook our accommodation at Haritha Hotel as there is absolutely nothing available around this area and you will hardly find people for help. This hotel is located right near the Gandikota fort.
Day 2 - Gandikota to Belam Caves to Hospet [Distance Around 270 Kms ]
If you are at Haritha, you have to eat Pongal with Chutney, pongal here is the best I have tasted ever.
Sun was out and so were we to explore the Fort, Temple and " The Grand Canyon of India".
This place is so bloody dry and to top it we got lost for an hour in search of "The Grand Canyon" and finally I could convey with broken Telugu to a few locals of what we were looking for to be routed correctly. She opened up as a real delight to our eyes sitting like a chilled beer in the middle of a barren land. Gandikota is a very tiny village with very few shops to cater to tourists.
After some rest at the hotel, next up was Belam Caves which is around 70 kms from Gandikota.
We reached Belam at noon time to a holiday crowd.
Belum Caves is the largest tourist cave in Indian subcontinent and the longest caves in plains of Indian Subcontinent. It is pretty well maintained and it took us 2 hours to explore. This place is very intriguing and surprised us with its interiors. We continued our next 200 kms journey to Hospet via Guntakal and Bellary. We stopped for late lunch at Guntakal and again AP has won me over completely with its food. This time it was simple pappu rice with pickles.
We finally managed to reach Hospet at 9.30 P.M and checked in to a hotel in the city after a "bumpy dusty full of potholes ride" and my assumption of good roads because of Reddy brothers failed really badly. Dinner at a tiny Karavalli hotel with "Shenga Holige". This trip is turning out to be a "satisfy your appetite with some memorable food" kinda trip and Sandesh must have put on a few kilos.
Day 3 -
Lets calls this day as "Explore Hampi day" and we managed to visit - Sasive Kalu Ganesha | Virupaksha Temple | Vittala Temple | Museum | Lotus Mahal | Elephants Stable | Guards House | Queens Bath and Mahanavami Dibba.
We also spent some quality quiet time at TB Dam, both of us have fond memories of visiting this place with our parents. This place is still the same like how it was 15 years ago and is not affected in the name of development.
Tonight's dinner was Mandakki, Holige and Menasinakai Bajji's. I had 10 of them :).
Day 4 - Hospet to Bangalore [Distance Around 330 Kms ]
We had decided to parcel breakfast to go and eat at the dam side. This moment there was very emotional as it reminded me of all the good times I had with my Dad who used to take us there in the evenings every other day.
Breakfast done and our journey to Bangalore began at around 10.00 A.M. The roads are pathetic again till you reach NH4 which is at Chitradurga. We stopped for lunch and got served by a eunuch. It is good to see them land a job. I have also heard that there is an "all eunuch run Dhaba" somewhere near Chitradurga.
And it rained again and again and again till we reached Bangalore at 7.30 P.M.