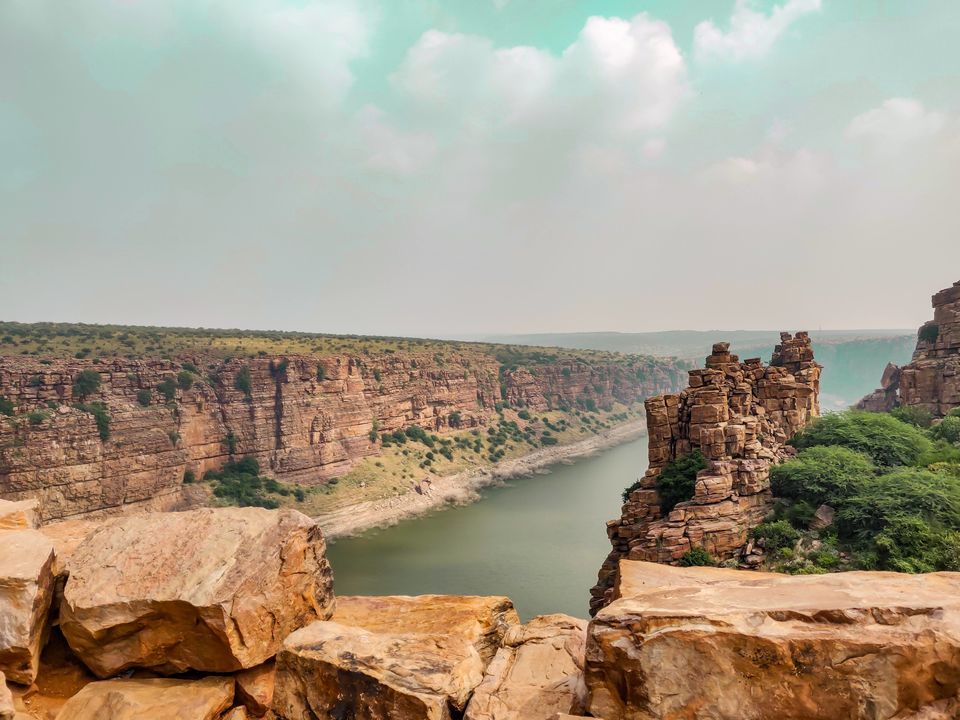 I am a movie buff and most of my travel inspiration comes from movies...so when I watched the climax of Mani Ratnam's movie - Chekka Chivantha Vaanam my next travel destination was decided. So I pulled in my friends from Plan the Unplanned treks to join me.
But first about the place: The name of the place is Gandikota owing to the presence of a fort near the canyon. In Telugu, Gandi means Gorge. It is located near Jammalamadudu in Andhra Pradesh's Kadapa district.
And why visit Gandikota: 1) Now to be frank right now I don't have enough money to go see the actual Grand Canyon so here an alternative one. 2) It's an #offbeatgetaway from the busy city. 3) Its breathtaking gorge formed by river Pennar (you don't want to see that!) 4) If you're a movie buff like me.
Wait for what then, let's hit the road!
So for our weekend getaway, we hired a Tempo Traveler and left Bangalore around 1 Am and reached our destination around 7-8 AM.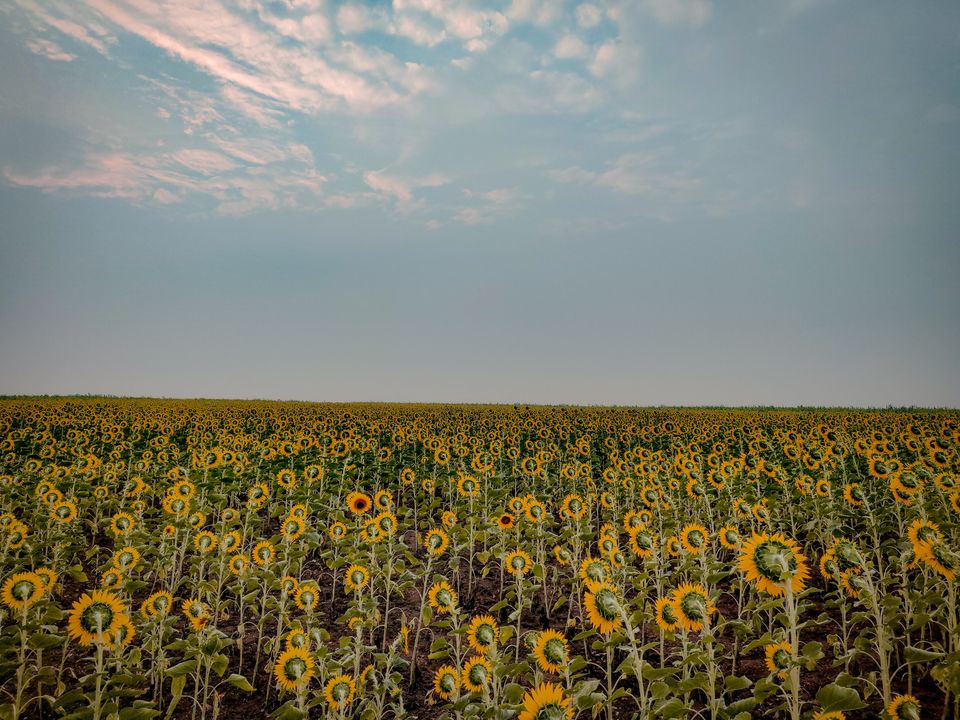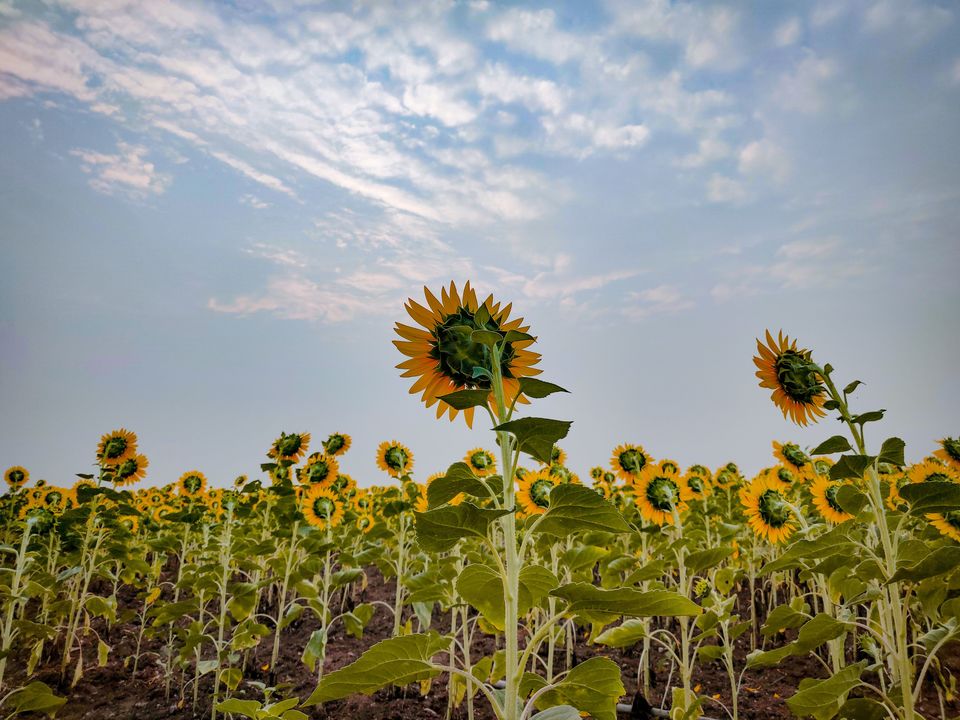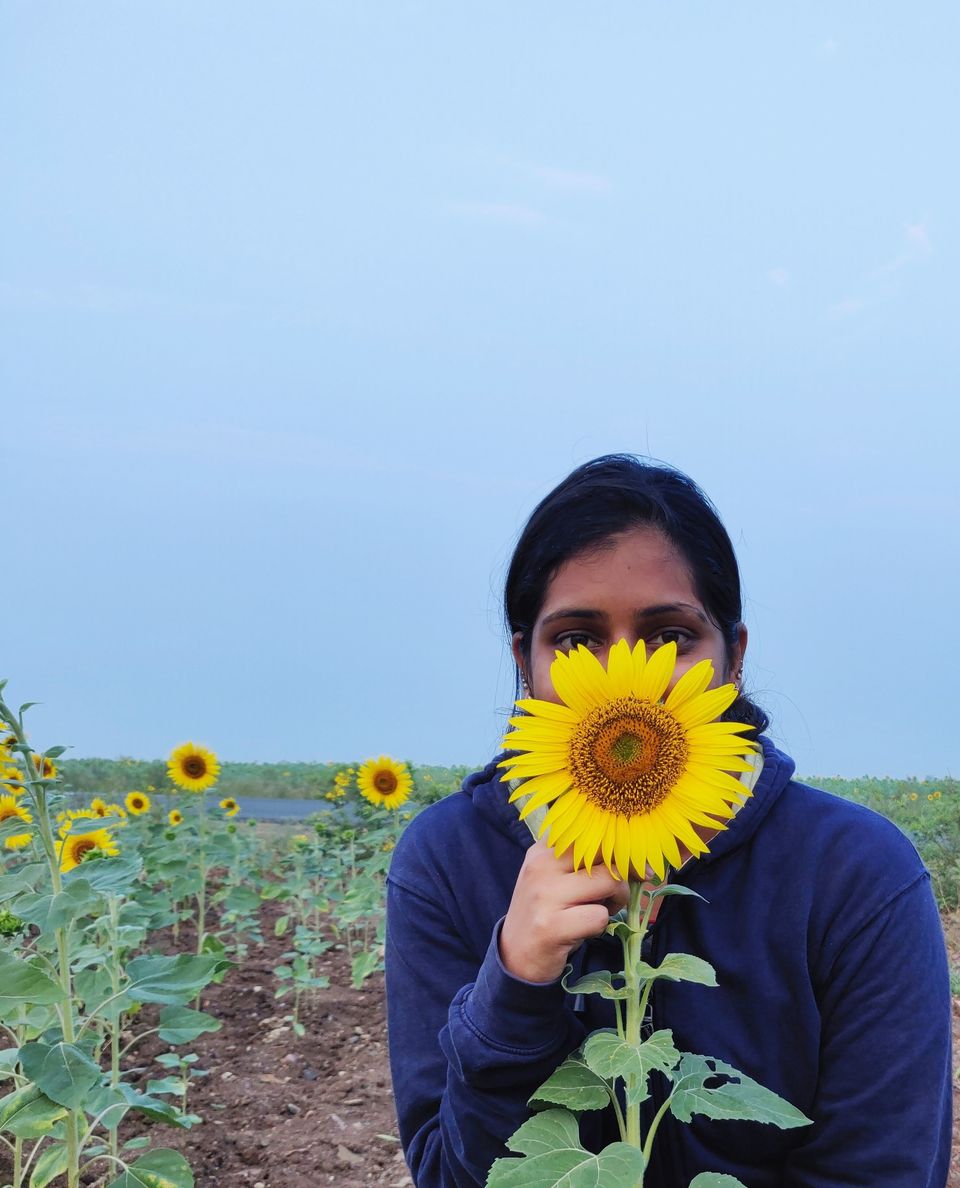 Second Stop - Raghunathaswamy Temple and Madhavaraya Temple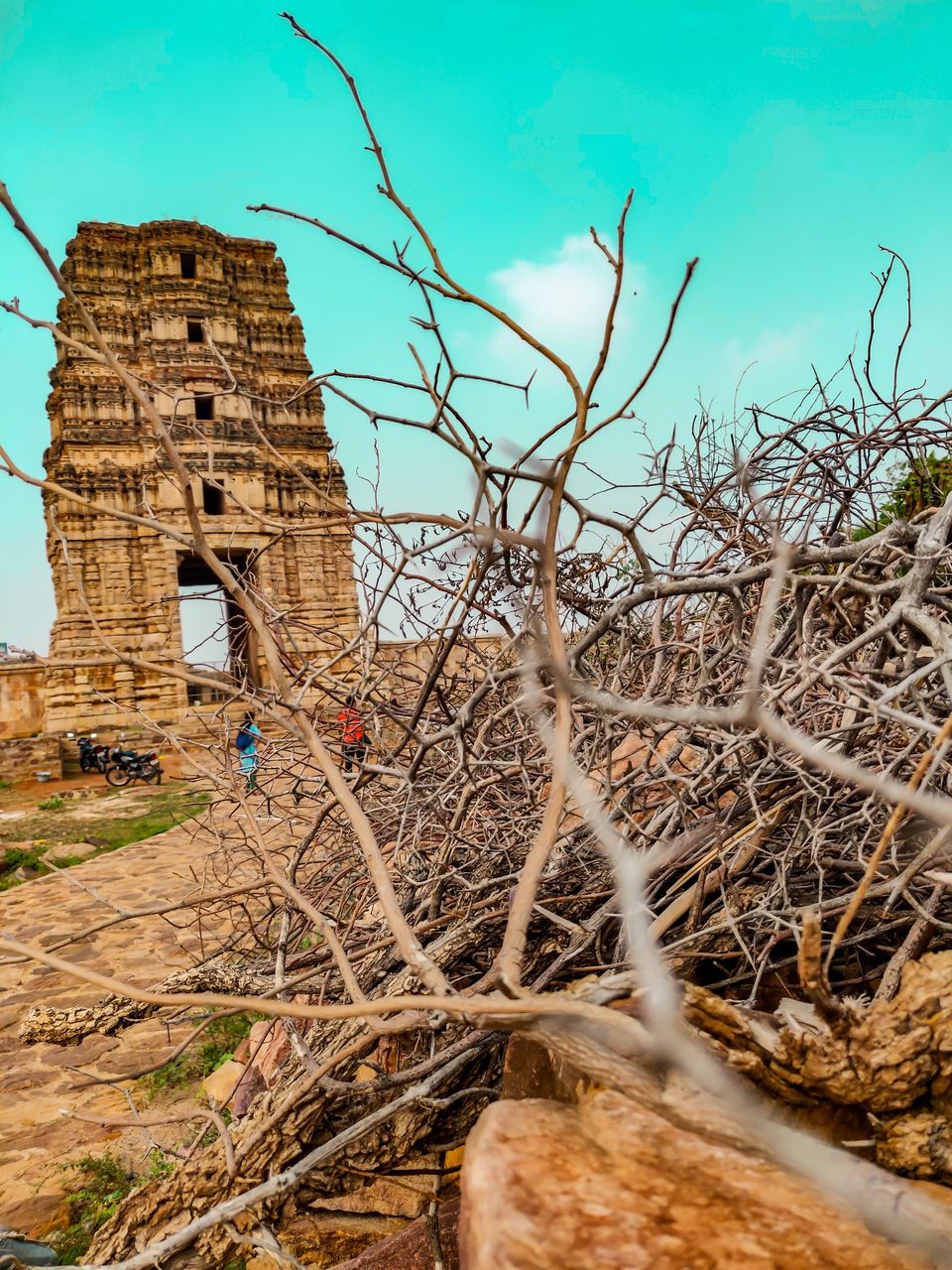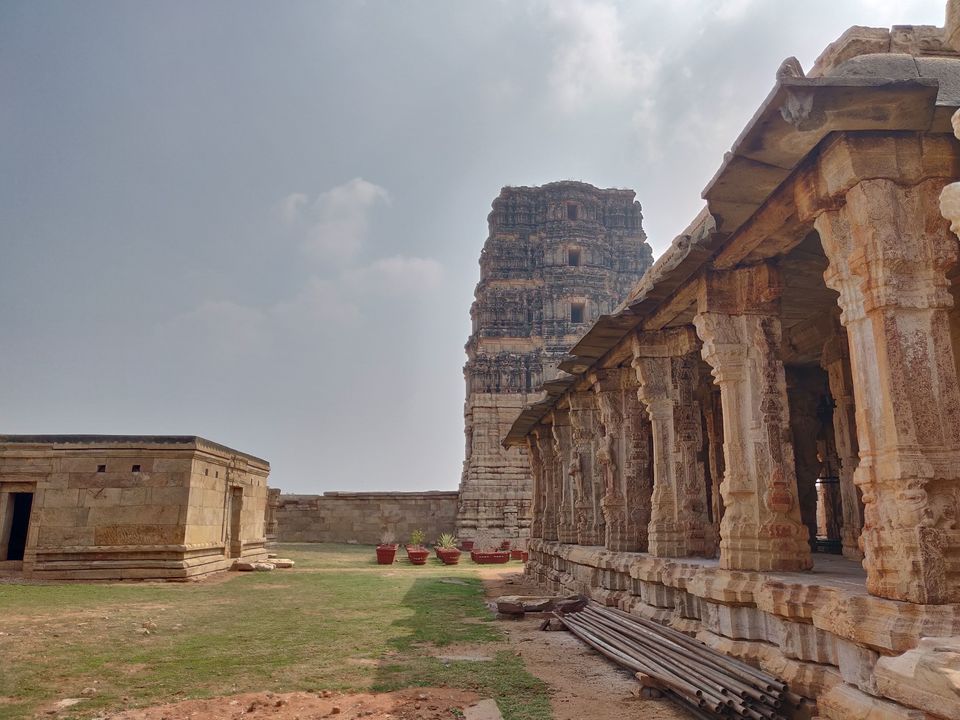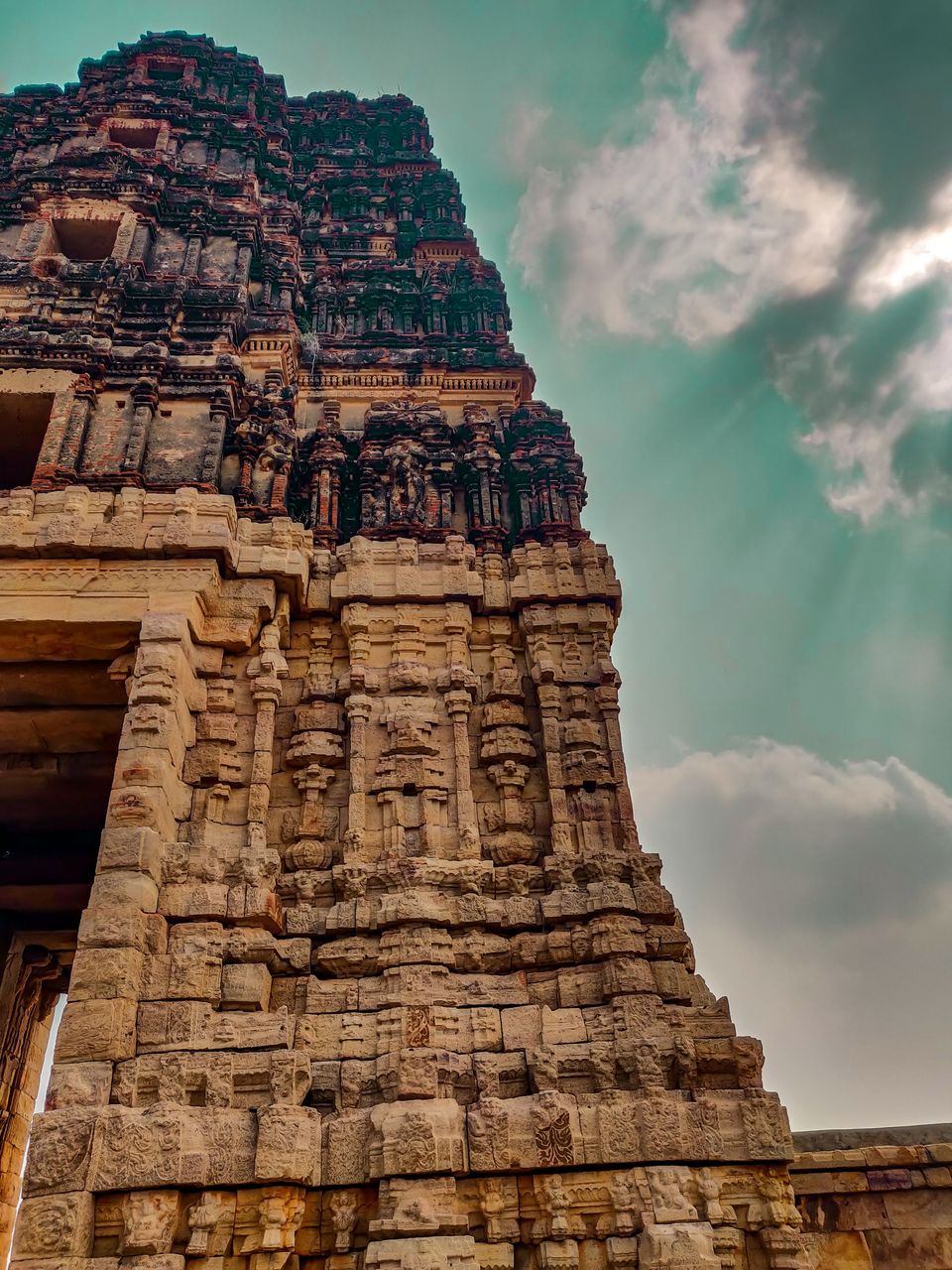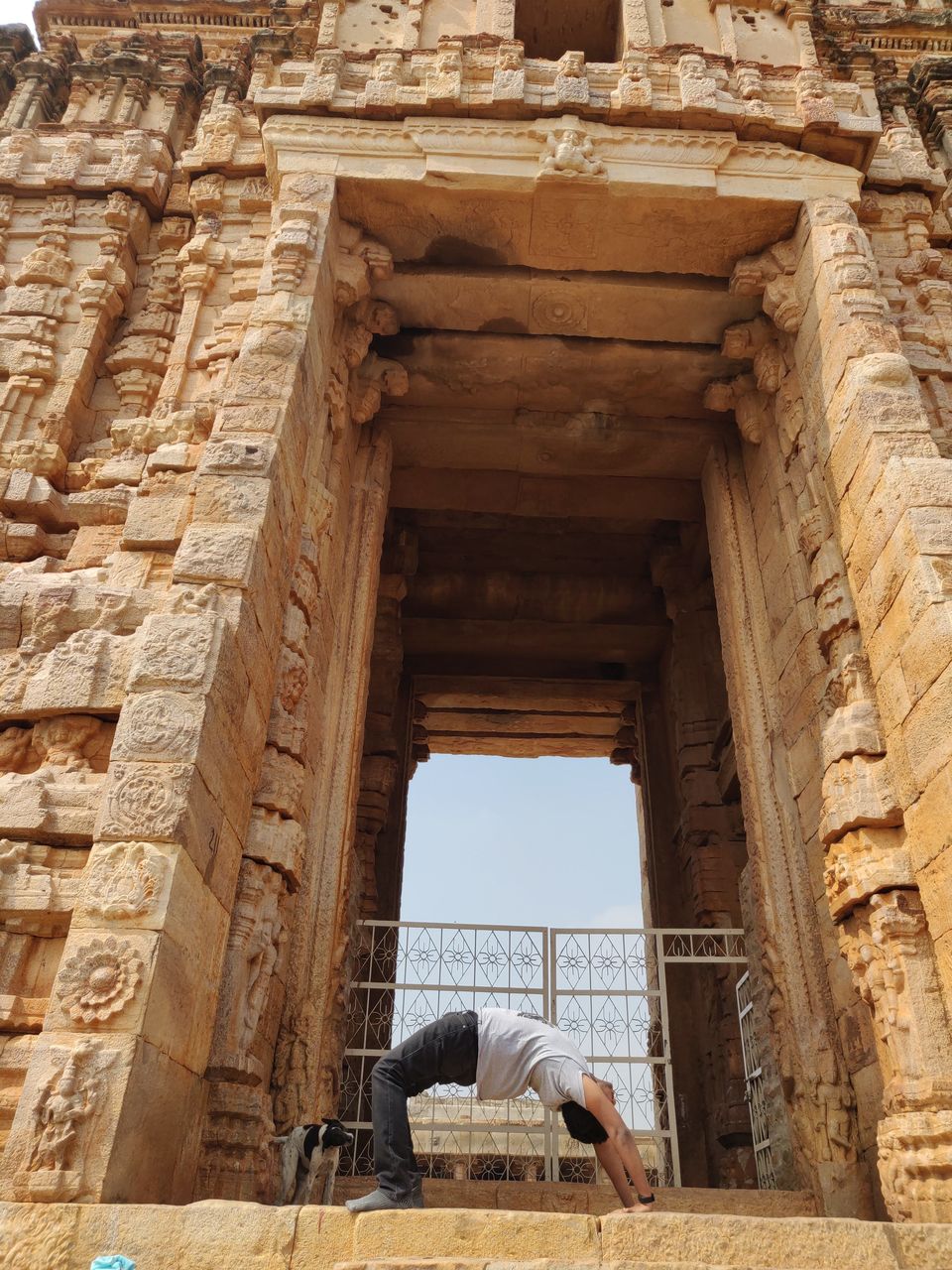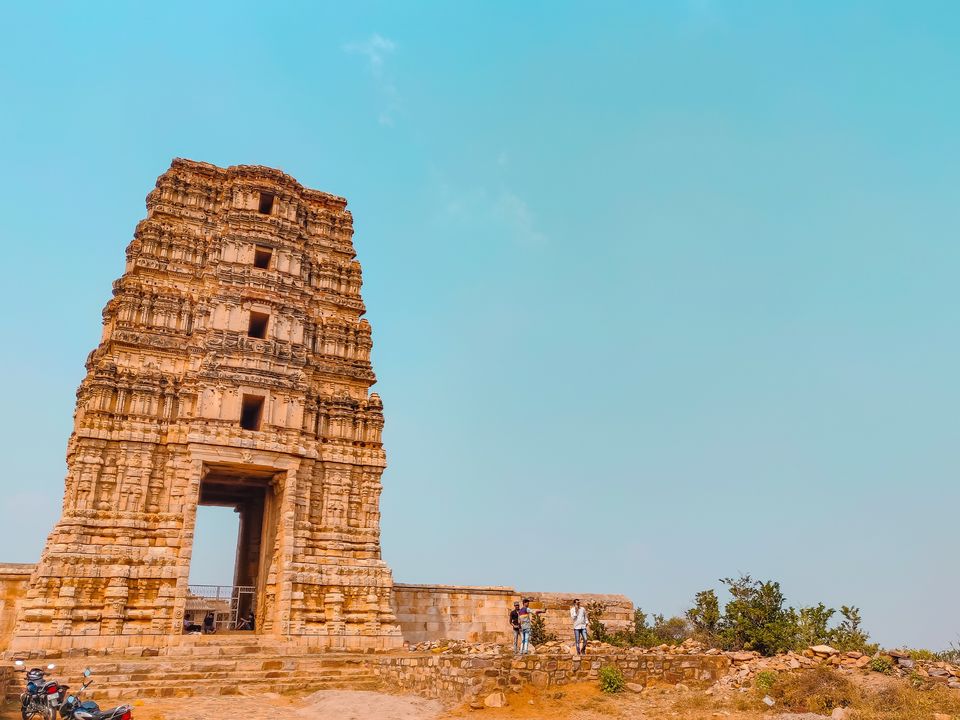 First stop is the fort, only the ruins remaining for now.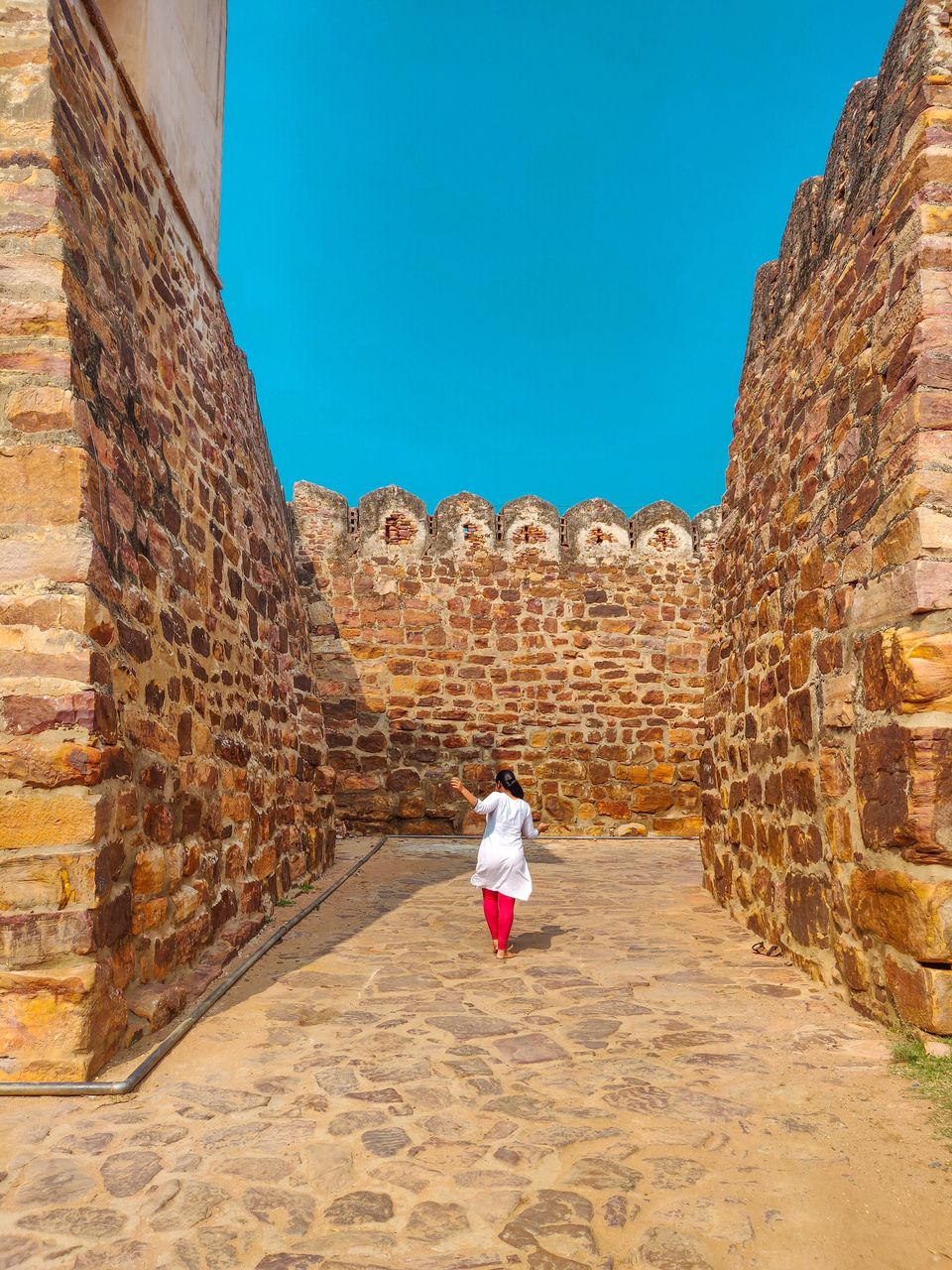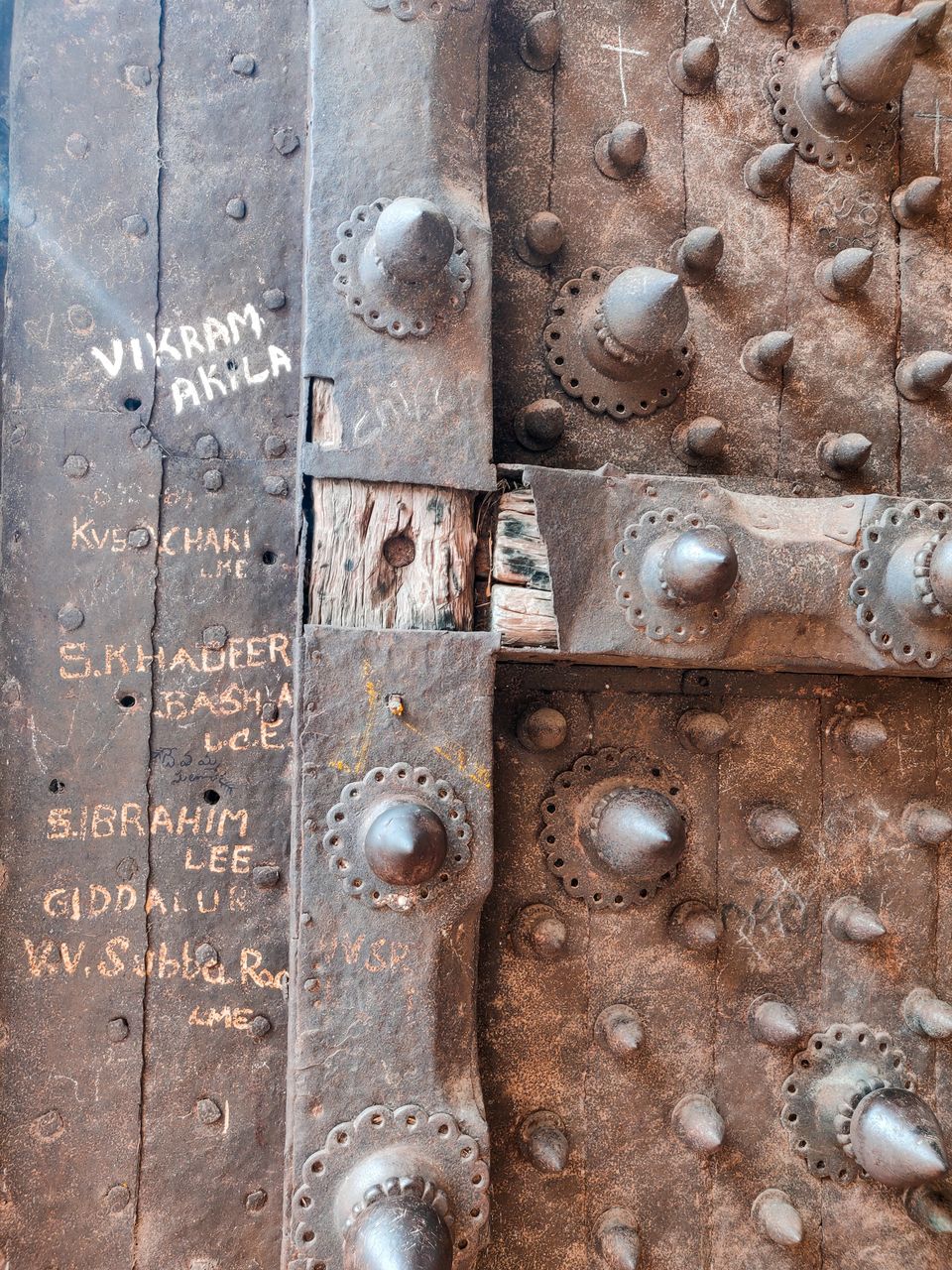 Third Stop - Charminar of Gandikota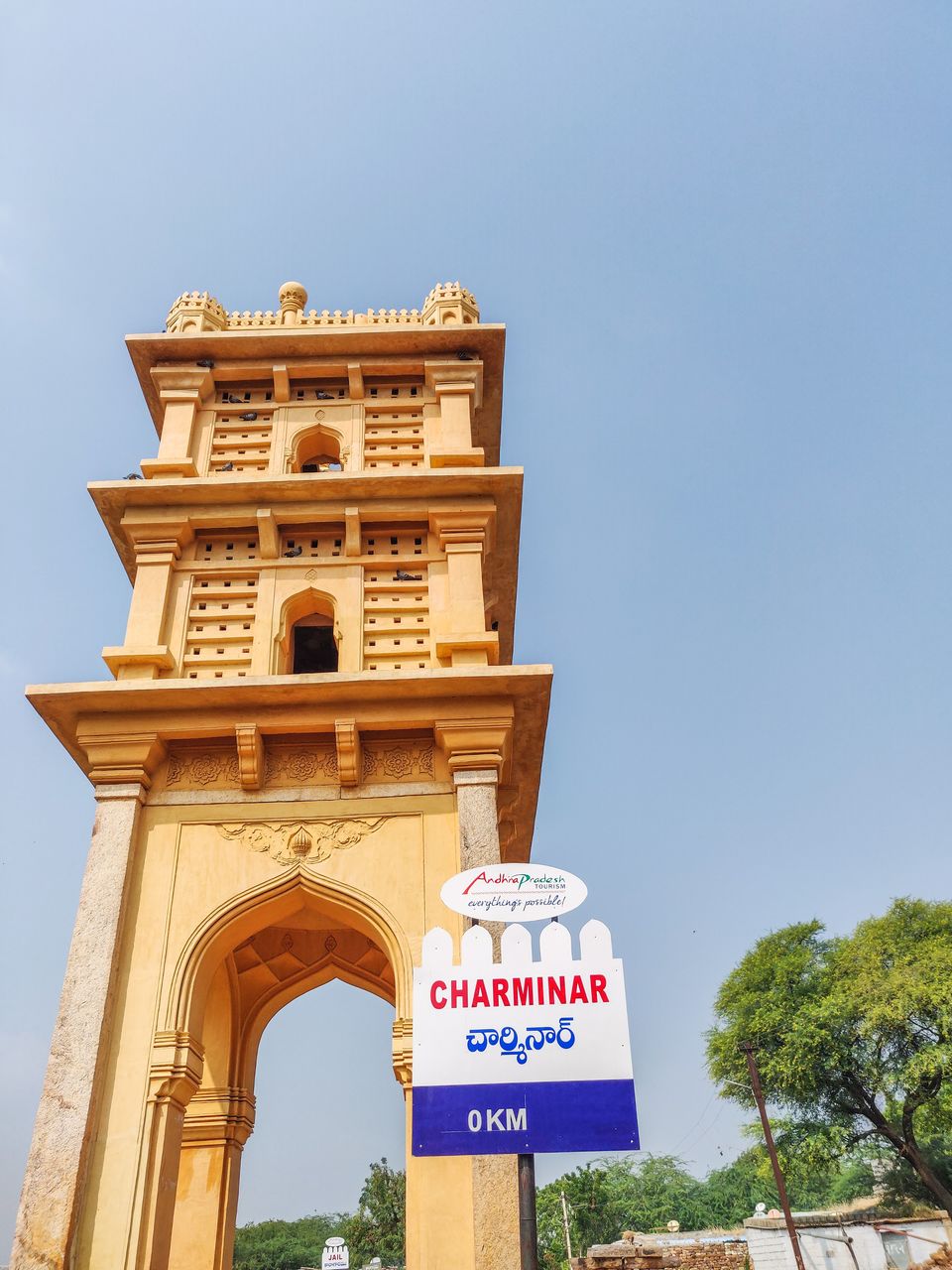 kayaking in the Penna river followed by playing in the water till the sun dropped.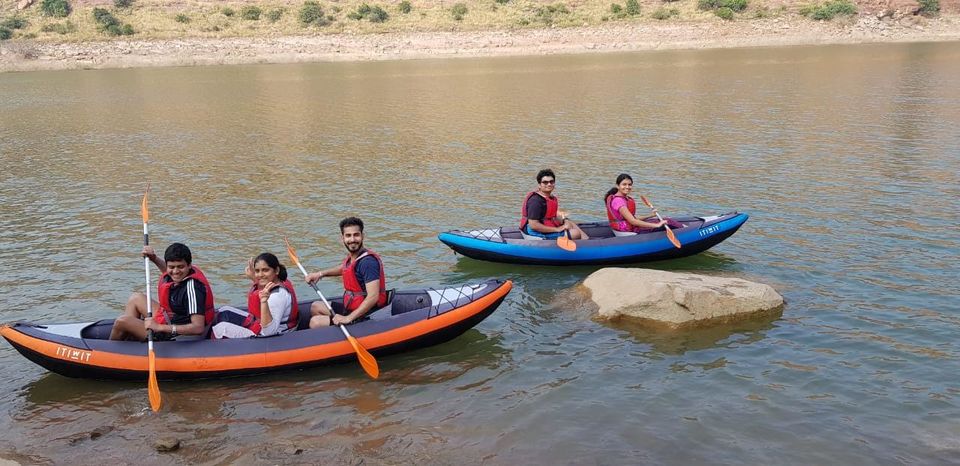 After enjoying the view till our heart contented, it was time to leave and head to our last destination-Belum caves. Its the largest and longest cave system open to the public. We took a guide to take us around and tell us about the Cave and its history.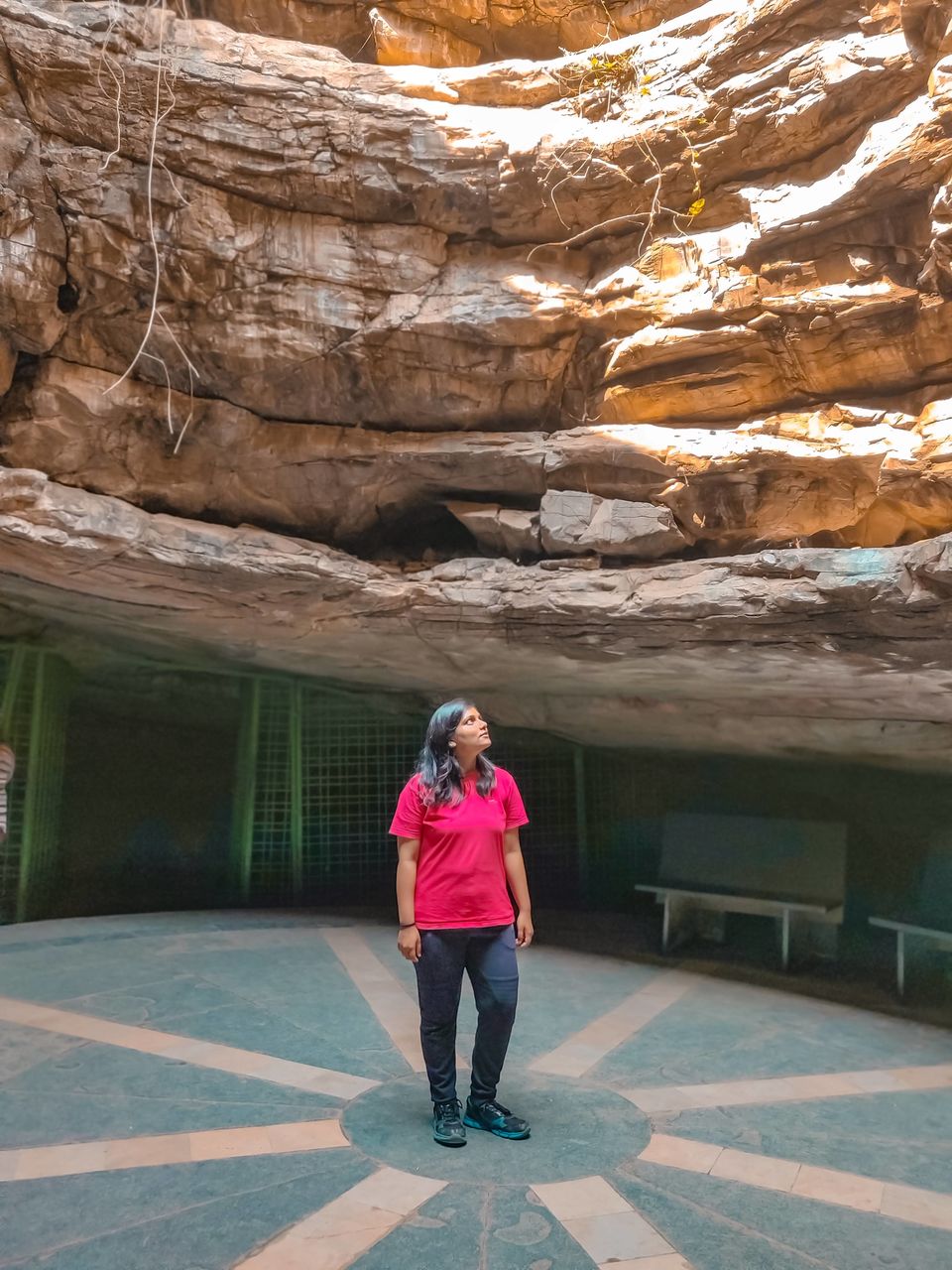 After reaching we quickly freshened up at Haritha hotel (Govt. owned), had breakfast and went out to explore the place.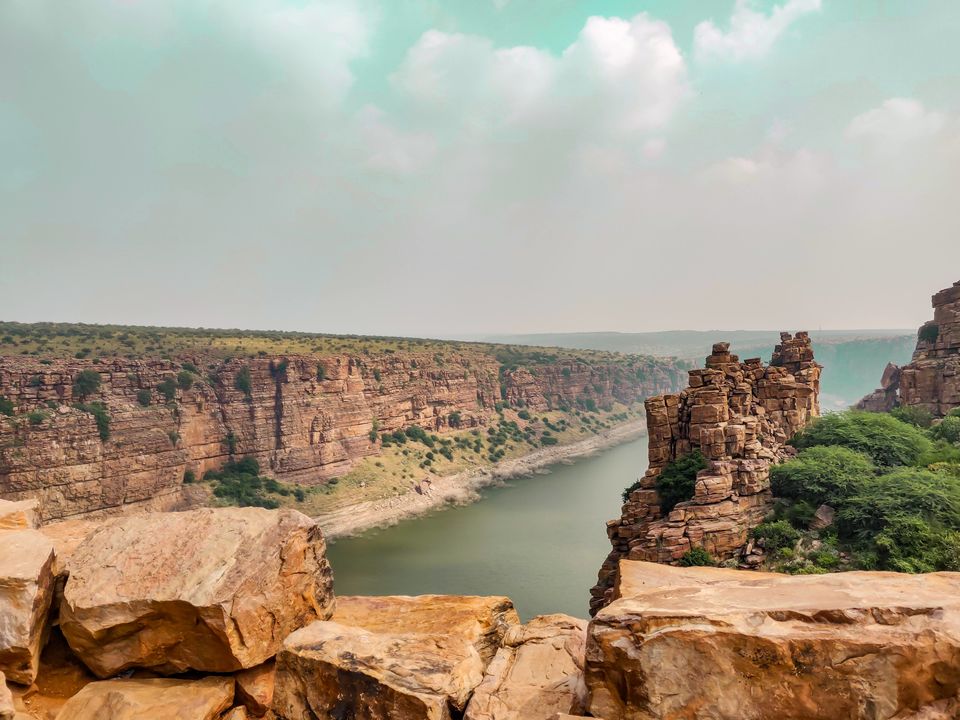 Fourth Stop - Jama Masjid
Go straight from here and you will get an amazing view of the gorge.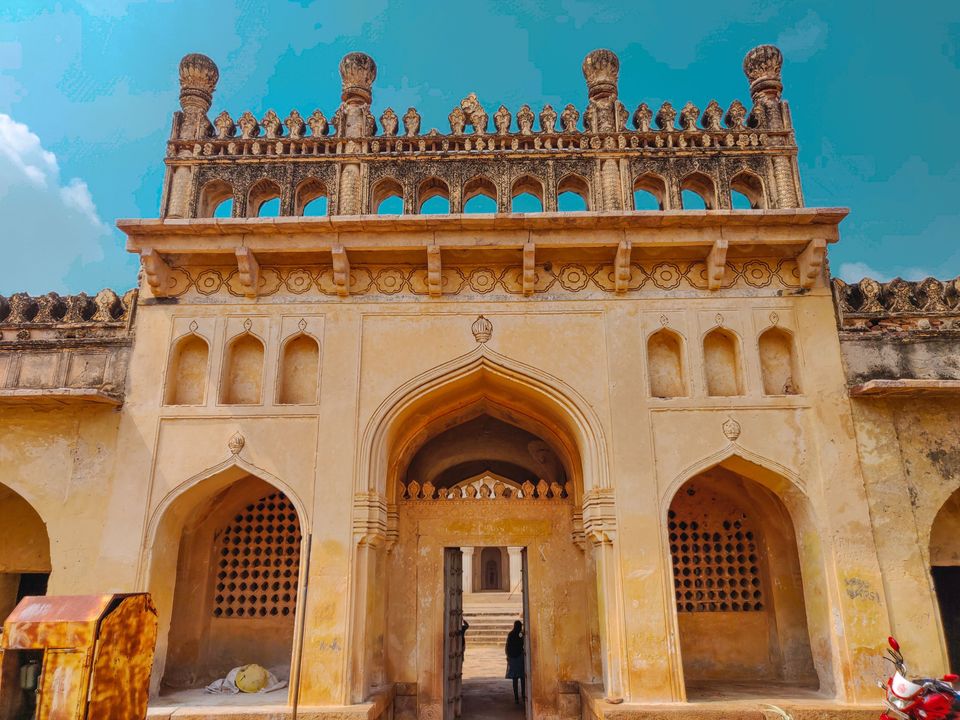 Since it was very hot and we were sweating badly, after exploring the surrounding we decided to go down the Penna river and spend some time there.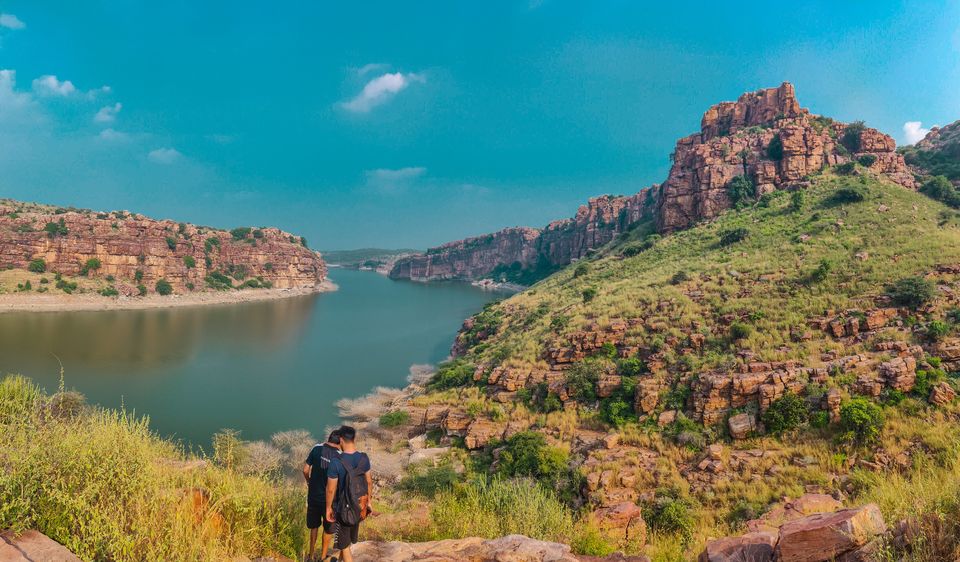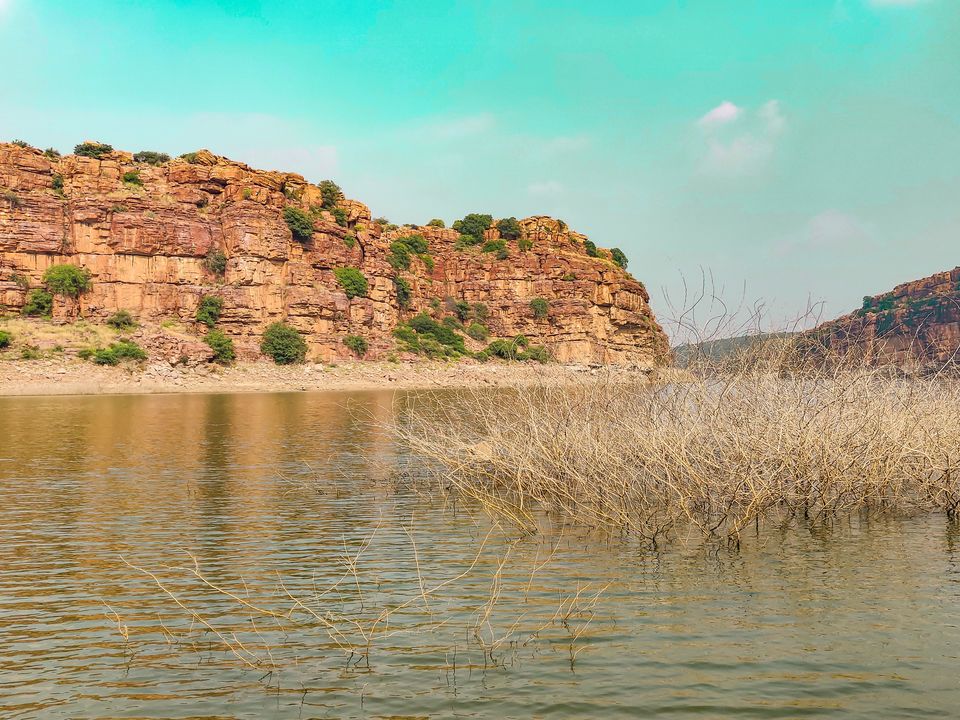 Ending the day by relax and enjoying the view.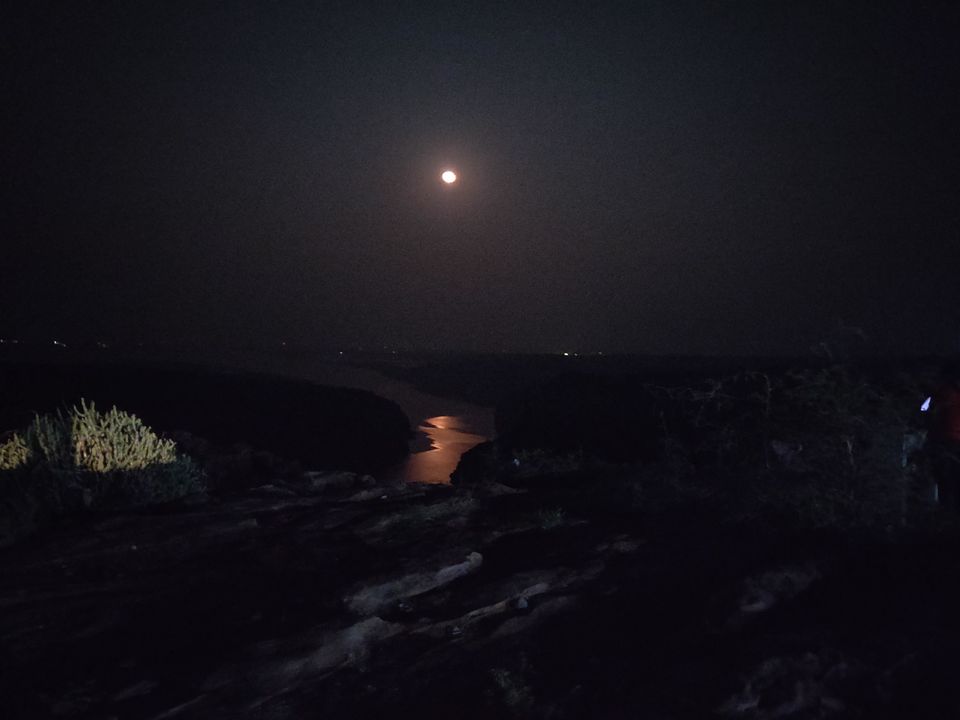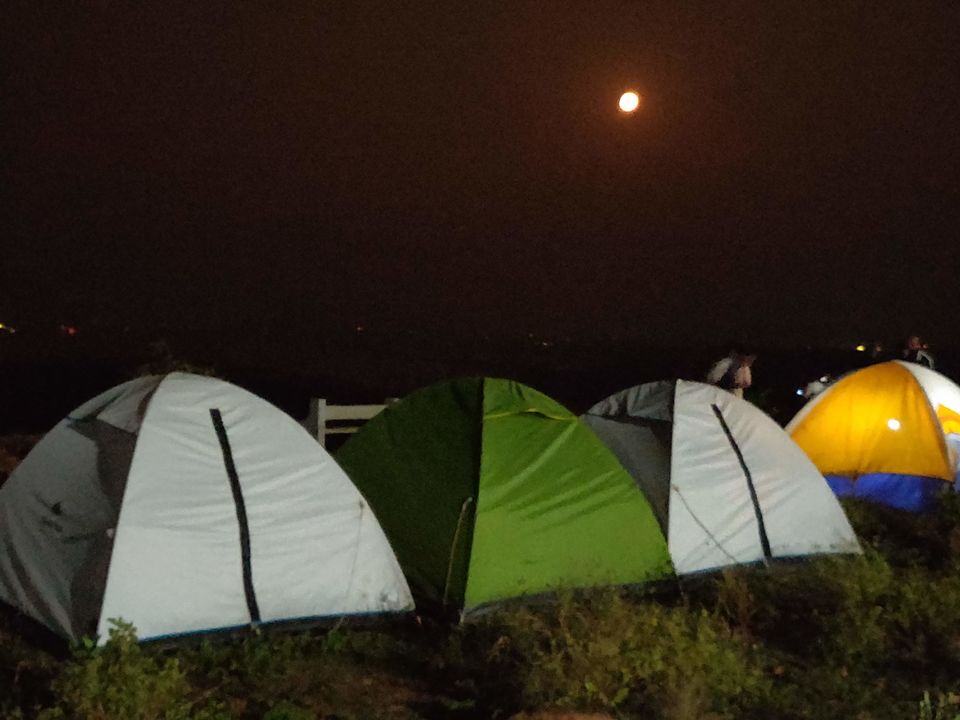 Next day we woke up early to view the sun raise and it was worth every penny.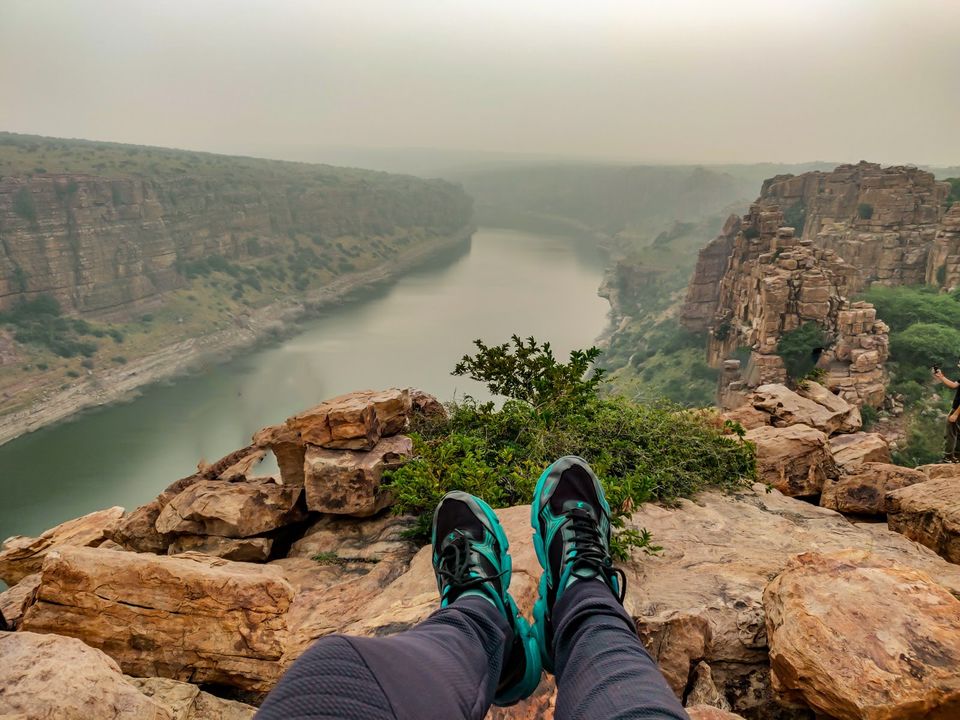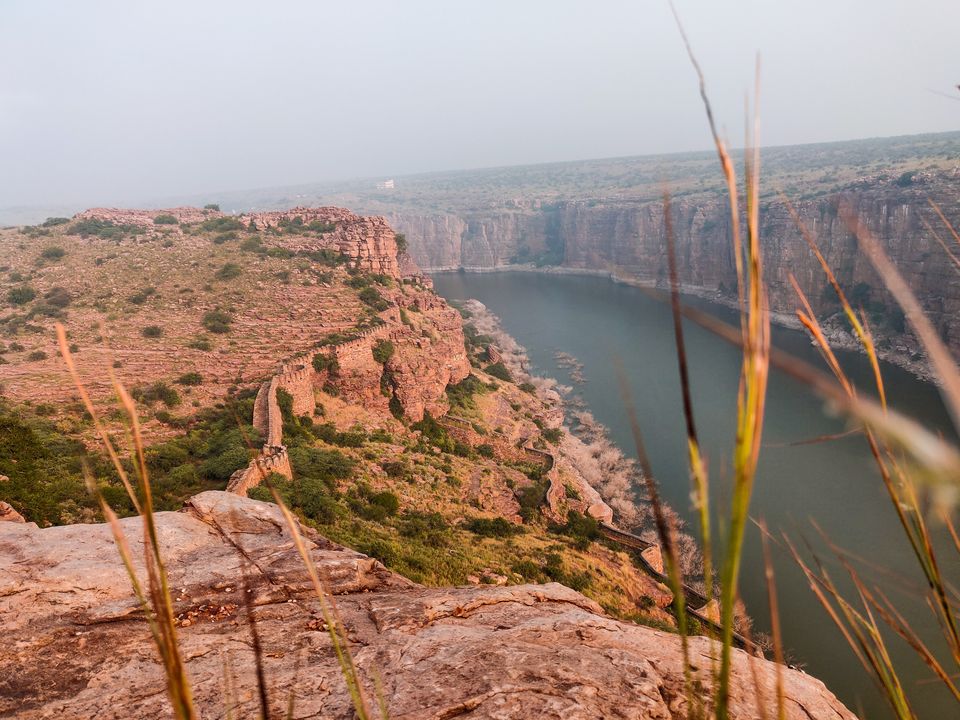 This cave system is formed by the constant flow of underground water. It is natural and million of years old.
First recorded by Robert Bruce Foote in 1884. Explored and charted by H.D. Gebauer, German caver and his team.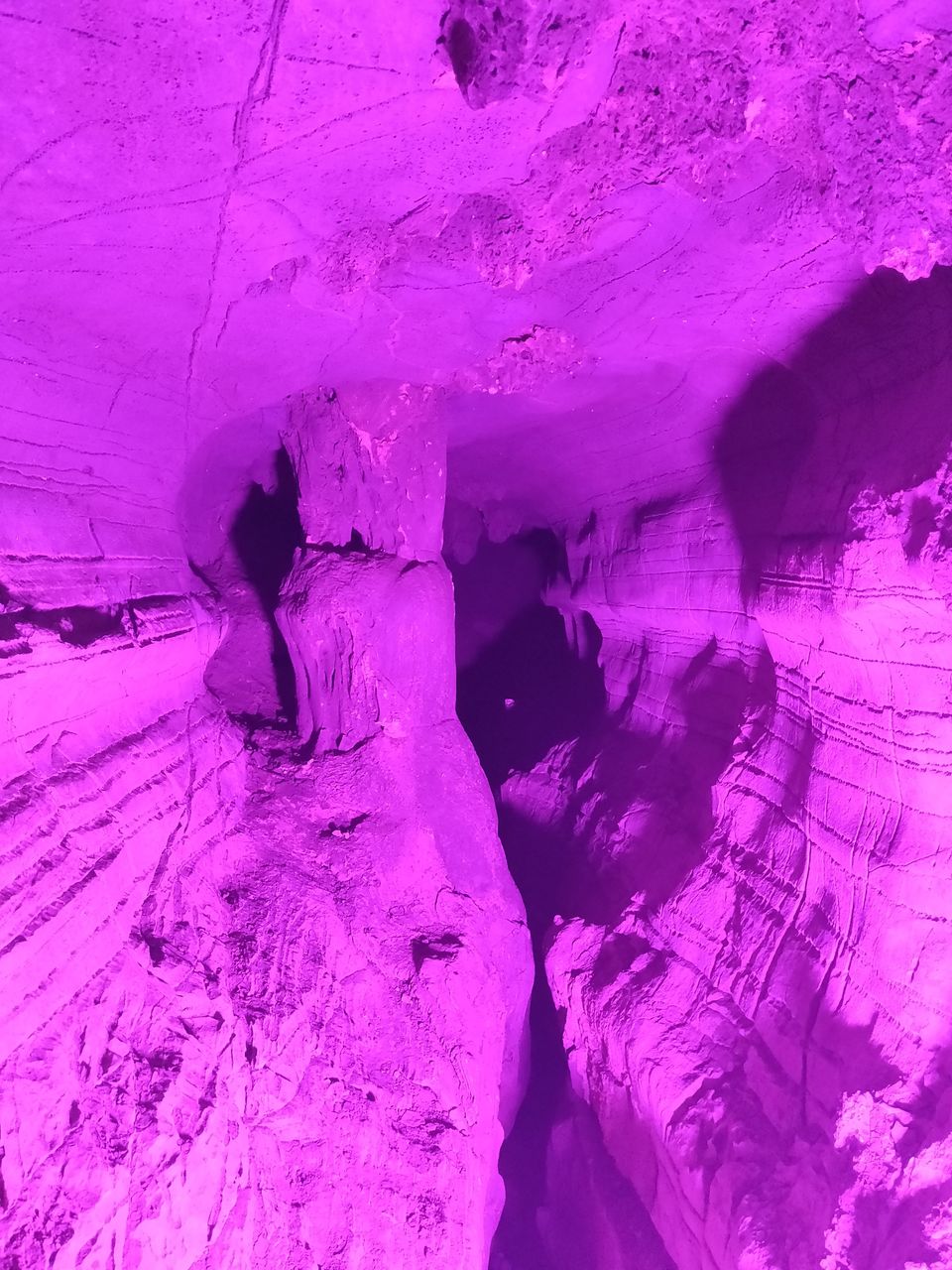 Today, 3.5 km of the caves have been successfully explored, though only 1.5 km is accessible to visitors. There are 16 different pathways, including the main entrance and there are deposits of quartz in the caves. The caves consist of black limestone. (Source-Wikipedia)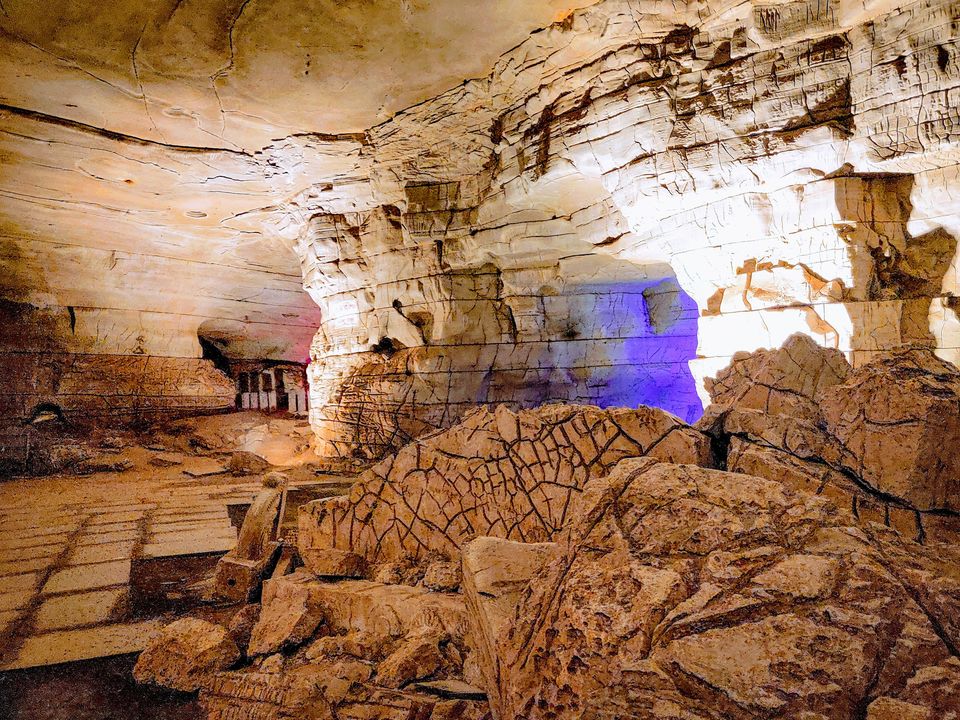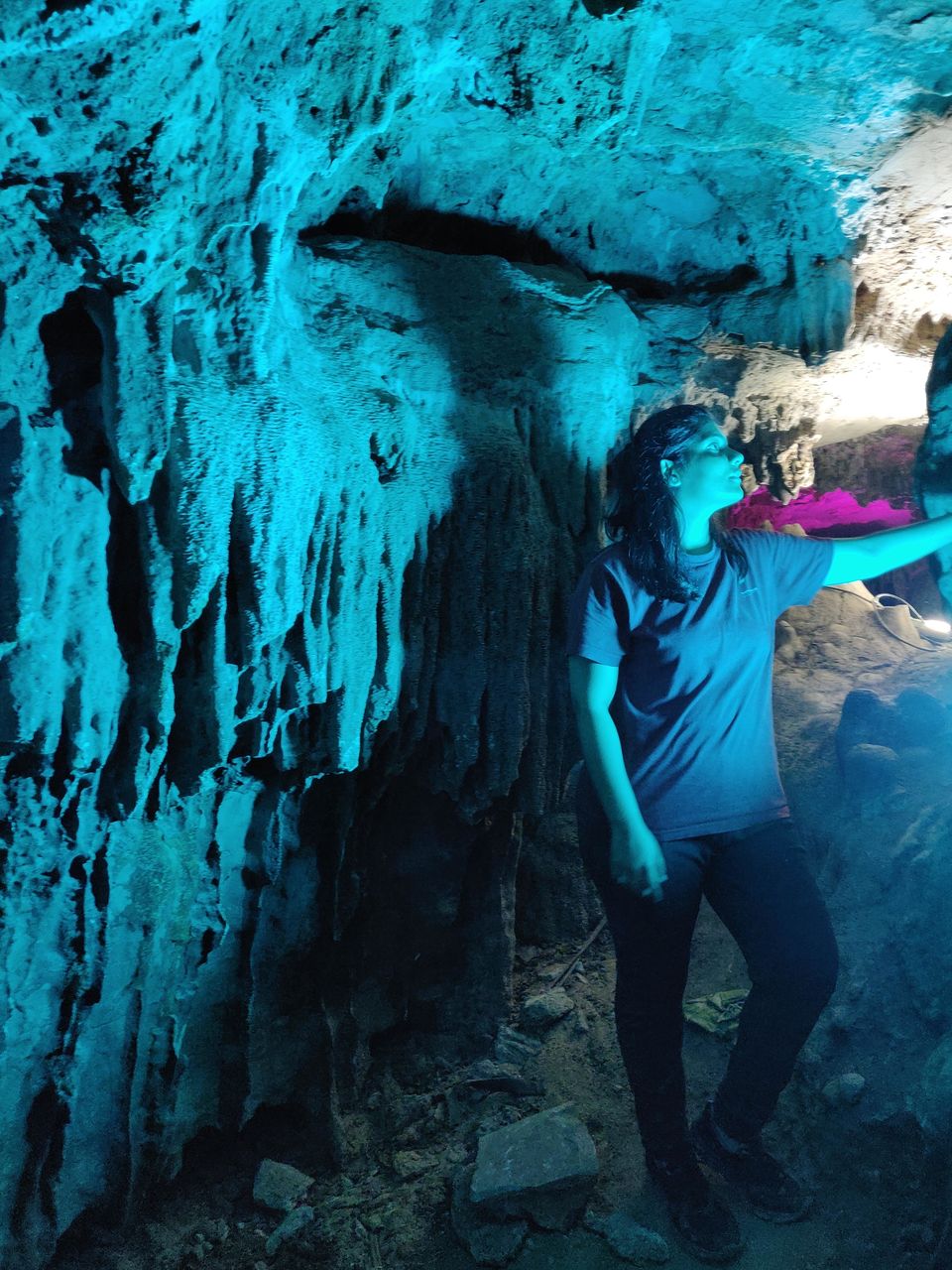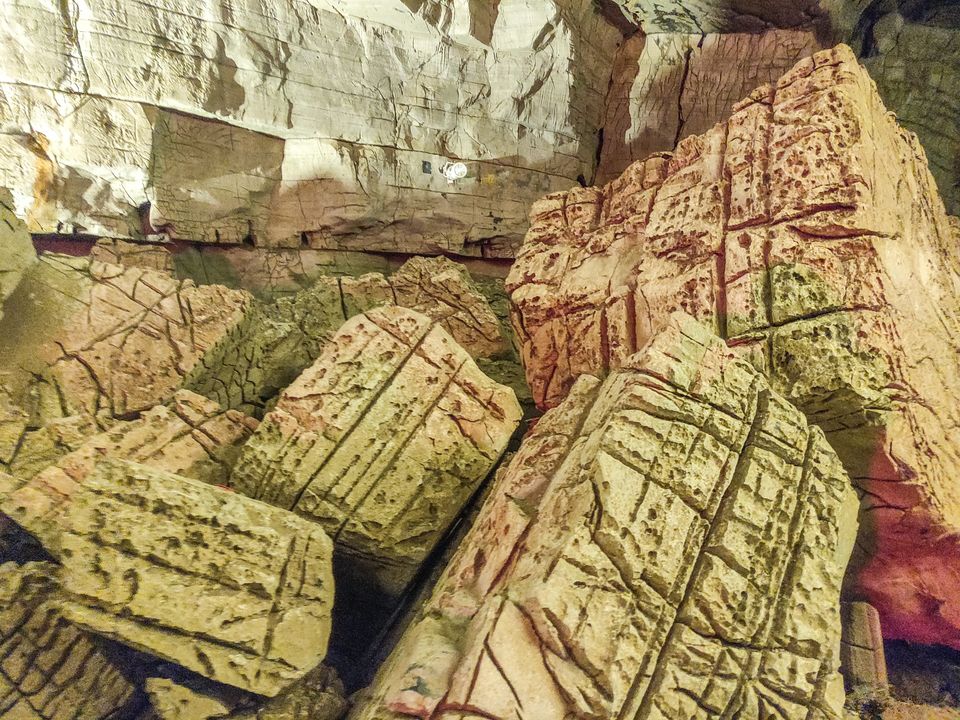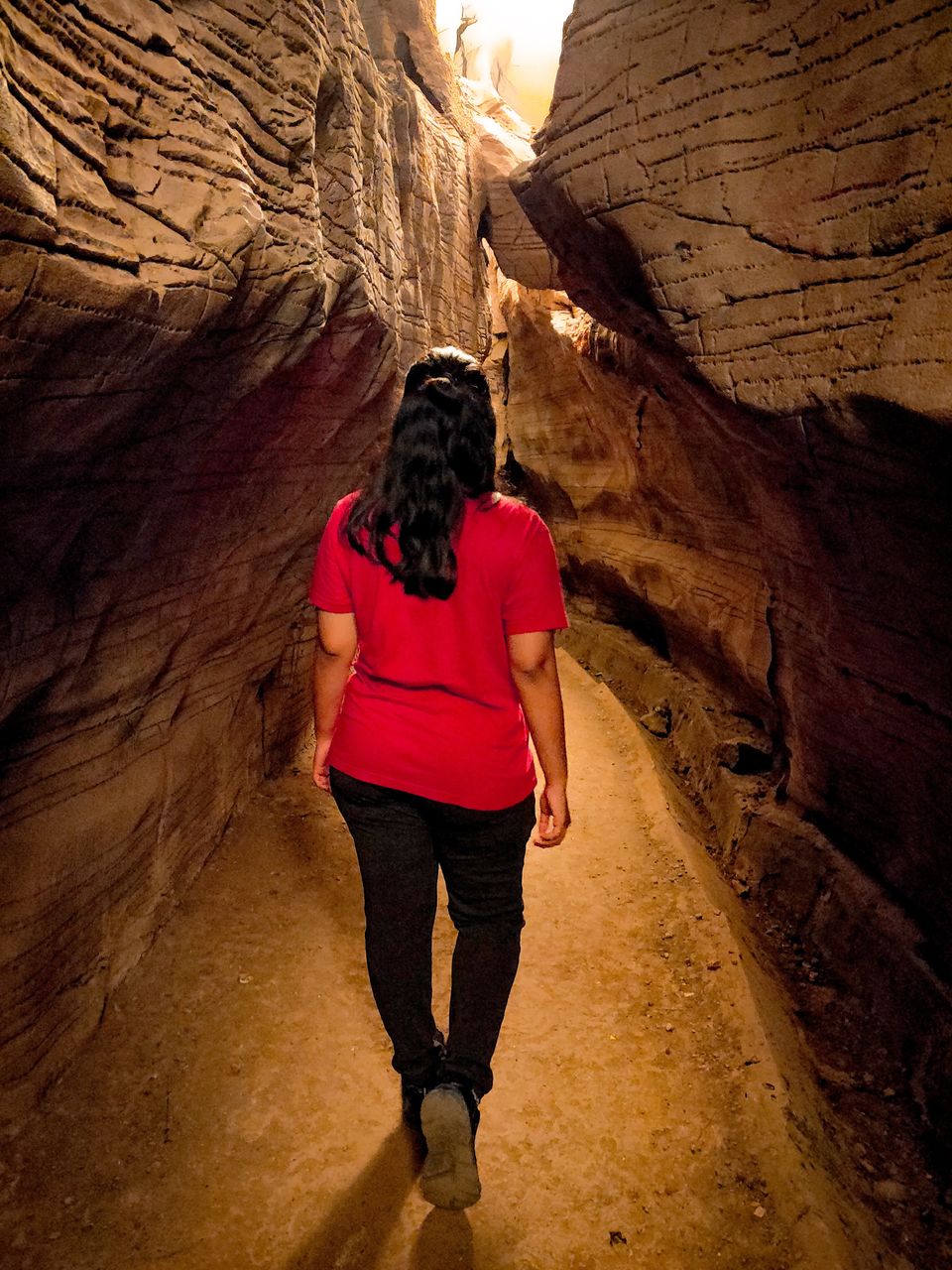 How wonderful is our nature for its marvelous creation. Do go and enjoy it and help to preserve and maintain it for future generation.
Things to know
1) If your going from Bangalore to Gandikota in your own vehicle or hiring like us then you need to get state permit which will cost you approx. 3.5K.
2) Staying option *Haritha Hotel/resort *tents are readily available there, contact the local vendor and take a package which includes stay, food, kayaking and bonfire.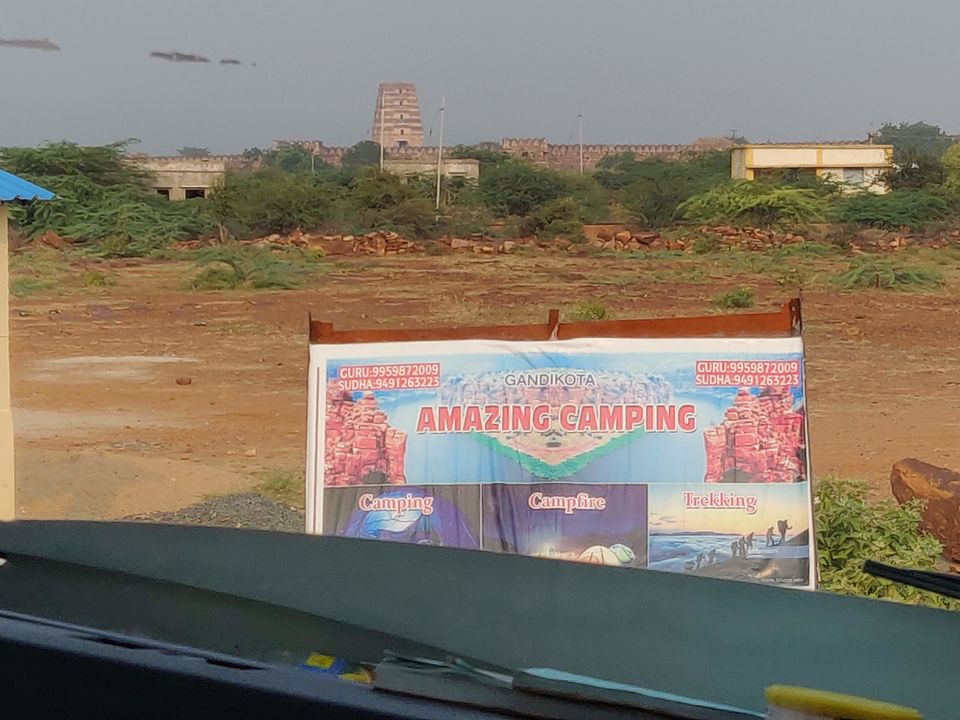 3) Lots of shops available around the village from where you can get snacks, soft drinks and tea/coffee.
4)  If you manage time well then while returning to Bangalore on the way you can have a visit to the Lepakshi temple (we did visit the temple around 5 or 6 PM).