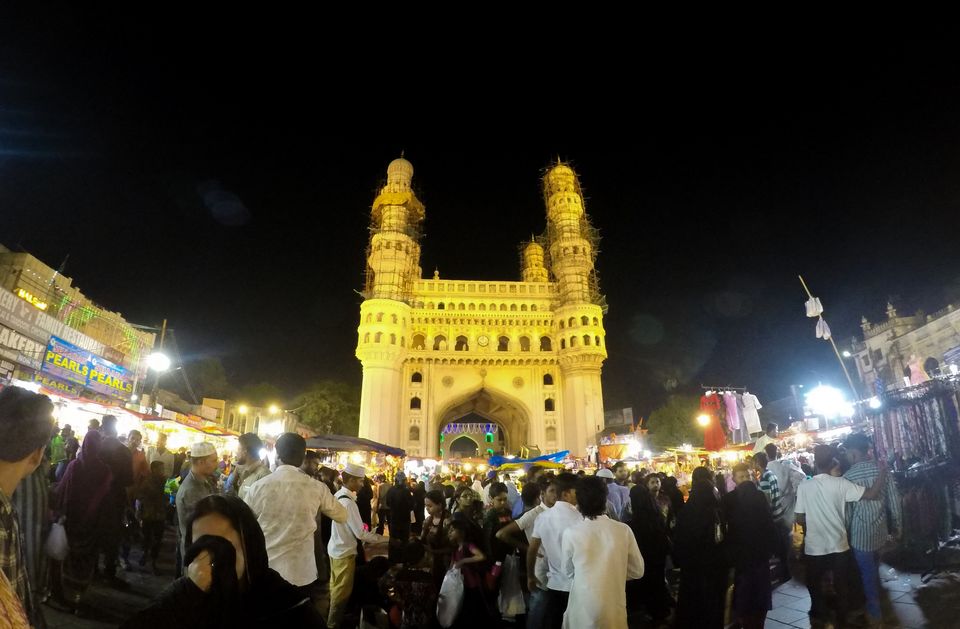 Hyderabad's primary milestone and city image was worked by Mohammed Quli Qutb Shah in 1591 to remember the establishing of Hyderabad and the finish of plagues brought about by Golconda's water lack. The enormous four-section, 56m-high structure has four curves confronting the cardinal focuses, with minarets on every segment (consequently the name Charminar, 'four minarets').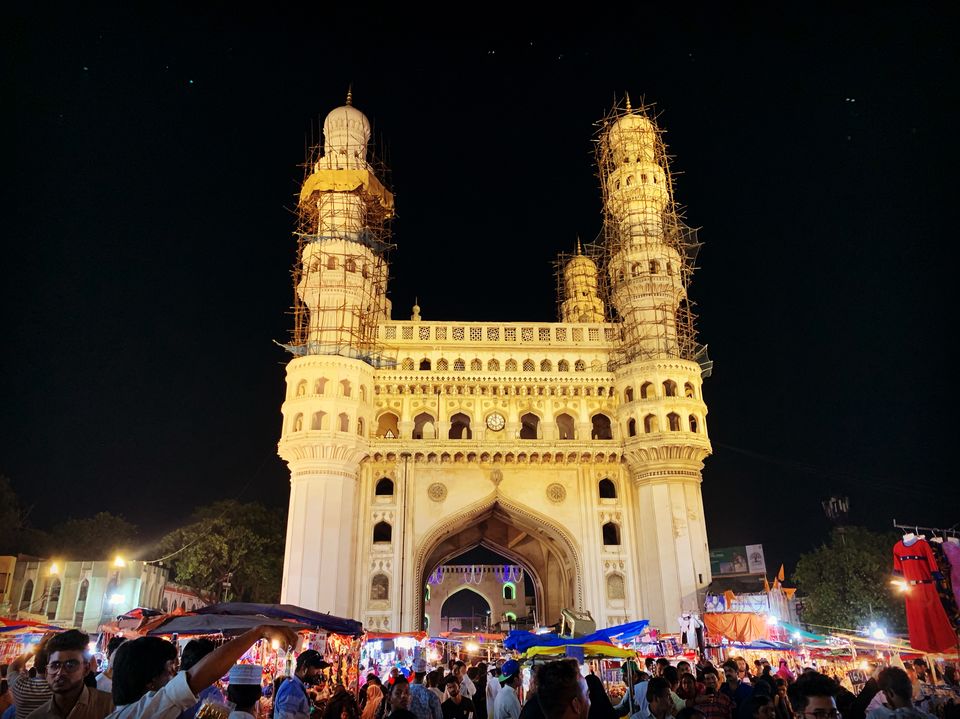 Climb the 149 stages to the highest floor. Toward one side of the open rooftop is a mosque, which has 45 additional petition spaces to suit the groups that seek mass supplication on Fridays. From the highest floor you can appreciate the quiet feel and all encompassing perspectives on the clamoring city beneath.
Gigantic curves bolster the landmark on the ground level. Companion through to a pond on one side and markets on the other.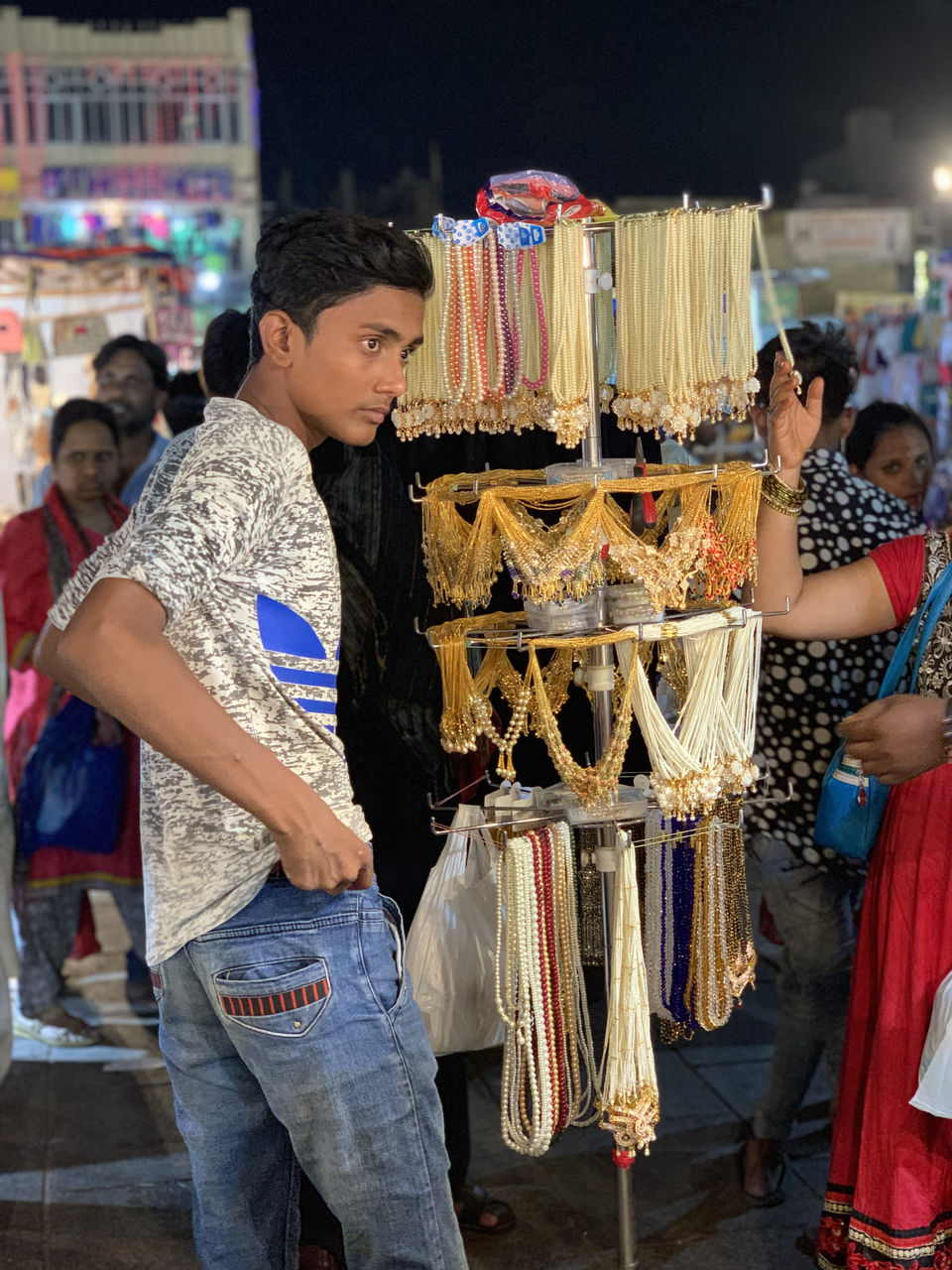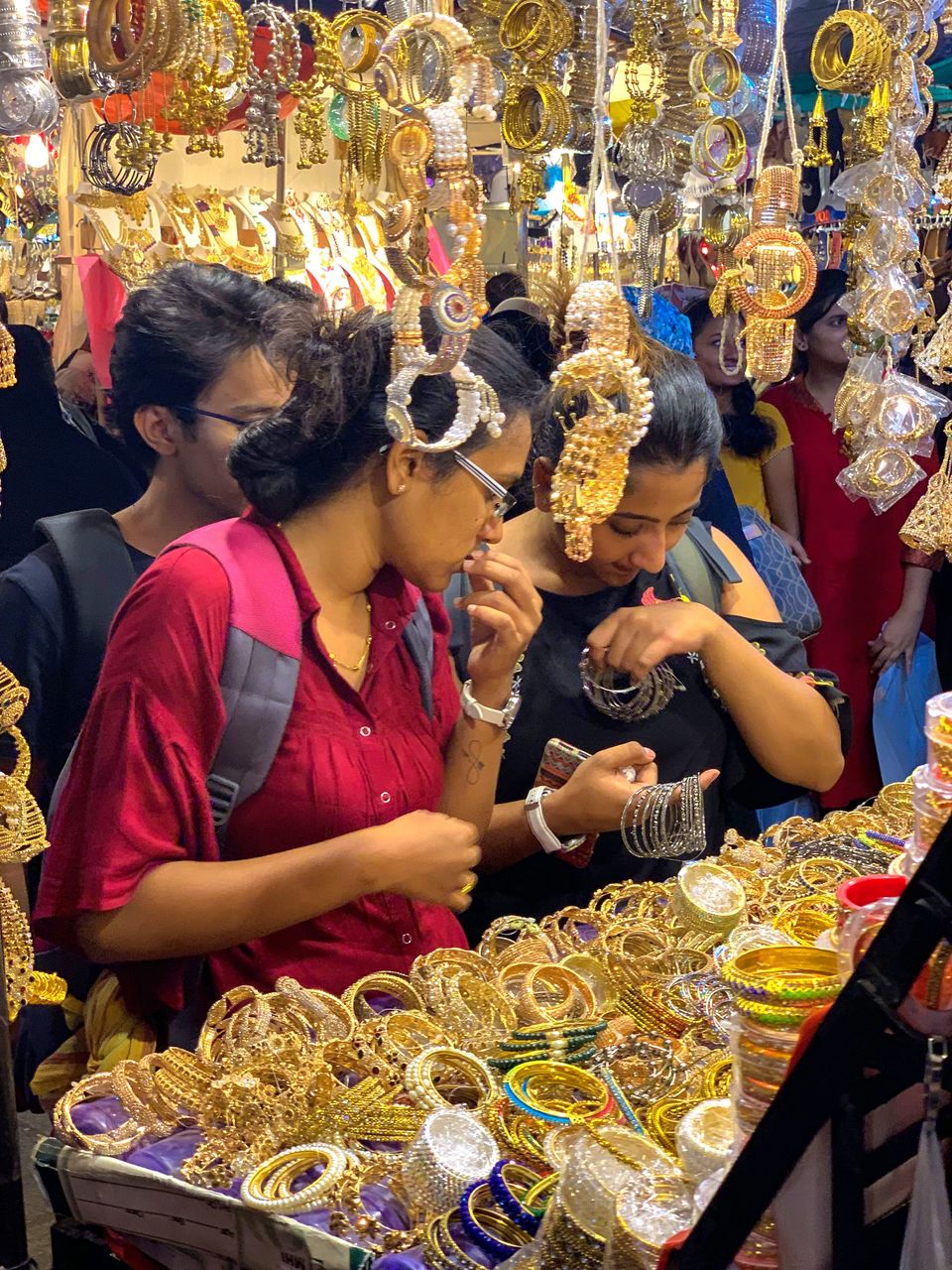 Roam in the Laad Bazaar and Pather Gatti markets for handcrafted jewellery. At the stalls, attempt some conventional Indian sustenance, for example, biryani, a zesty rice dish, and haleem, a rich stew made of lentils and meat. Come to Charminar during the evening to take photographs of the lit up landmark's customary Islamic plan when it is washed in sensational yellow, green and blue lights.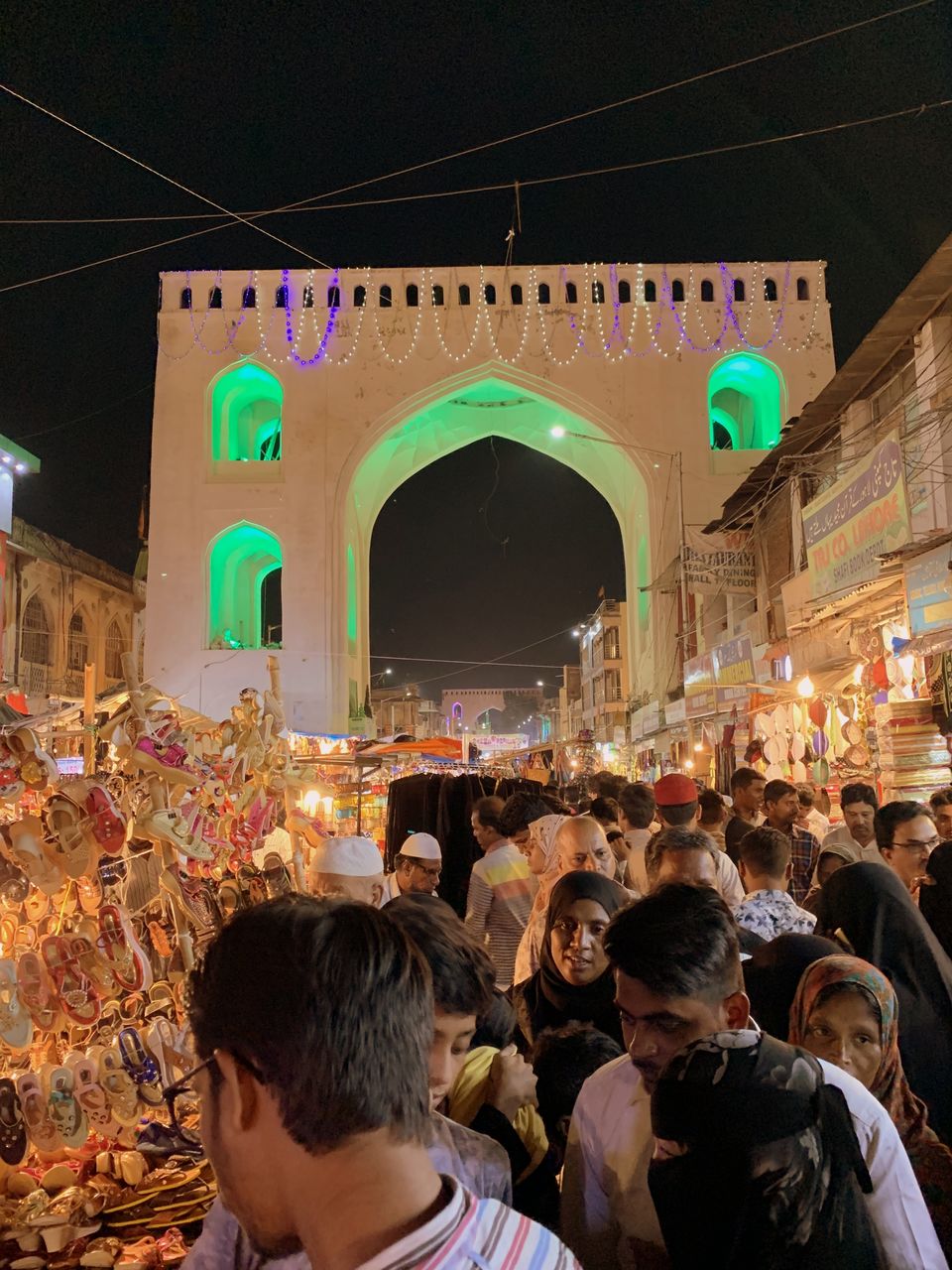 This temple is located adjacent to the city's historic monument Charminar.
Charminar is located in the center of Hyderabad, just to the south of the Musi River. The monument has its own bus stop. Those coming by train should head for the Yakutpura Railway stop and walk 1 mile (1.6 kilometers) to reach Charminar. While in the area, visit the magnificent Chowmahalla Palace, a 10-minute walk away.