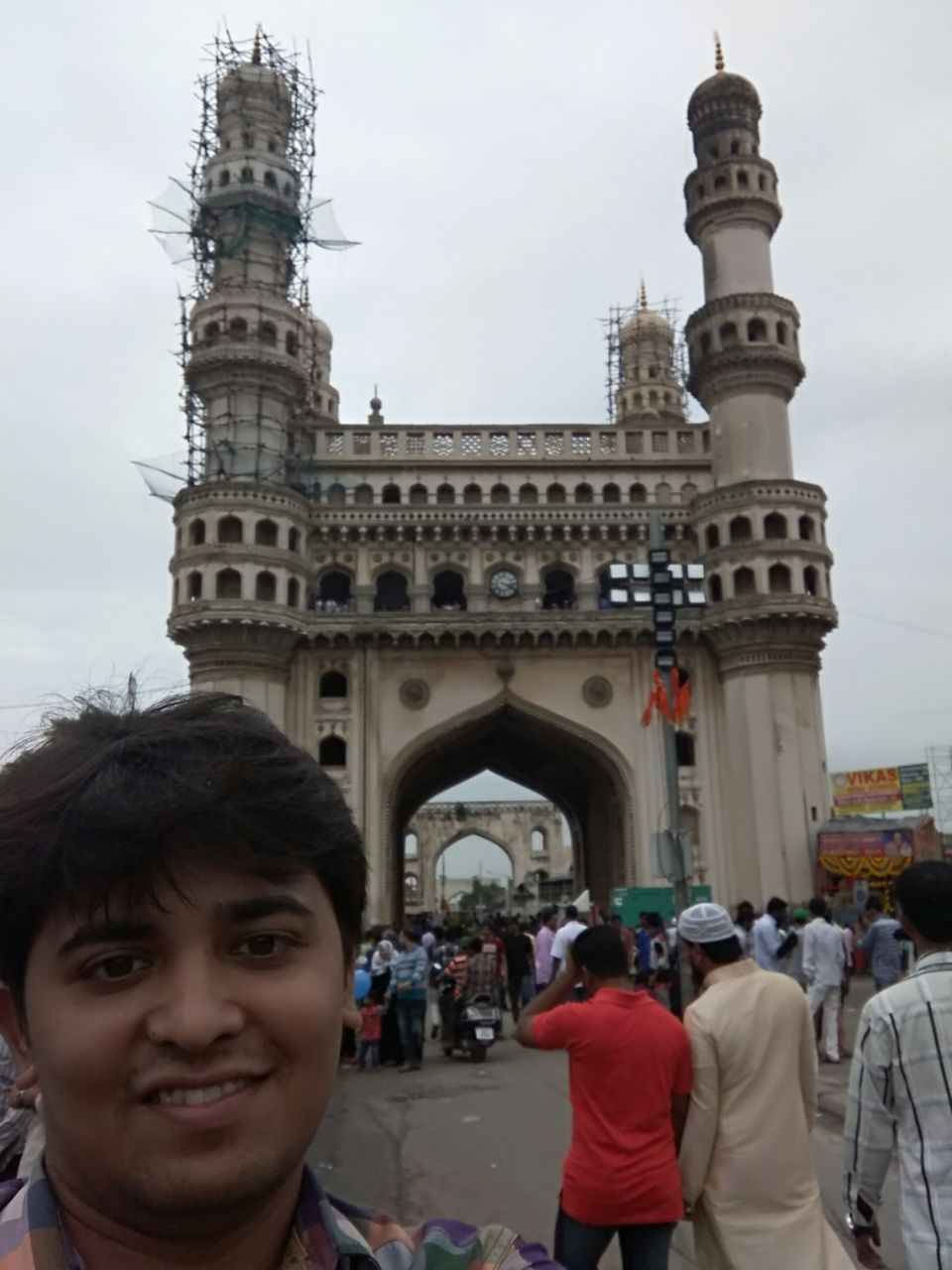 I stayed in hyderabad for an year in 2017 and one of the highlight was this day trip to Charminar.
Charminar is an epic monument which was built in the year 1591 and is a mosque. It is situated on the eastern side of river musi and is very close to laad bazaar as well.
Charminar is also famous for haleem and other great places to have amazing non veg food.
The four minarets actually give this structure a shape of Charminar, which means 'Four Towers'. If experts are to be believed, a lot of mathematical reasoning and geometric combinations had gone into the construction of this monument
How to reach charminar:
In hyderabad there are following options to reach charminar
1. Small traveller vehicles which run throughout hyderabad and are cheap means of transport.
2. Direct buses- You can find various buses that go directly to charminar. I took one of those buses only number 65 directly to charminar from mehdipatnam.
3. You can also opt for ola/uber which are available in abundance
Timing of charminar :
The timing is between 9.30 Am and 5.30 PM and tickets is as less as Rs 5 for indians and Rs 100 for foreign nationals.
Places to eat near charminar :
1. Royal Fish - For some best fish in the town.
2. Bismillah hotel- Famous for meateries.
3. Shadab hotel- Considered as one of the best biryani in hyderabad.
4. Nimrah bakers- For the best bakery items.
I started my trip as early as 11.30 Am and was able to take a bus to mehdipatnam and then another bus from mehdipatnam to this epic place on the east of river musi called Char Minar. I reached at 1.30 PM and was amazed to see the epic structures.
It is situated just beside a big market where there are plenty of options to eat and go for shopping.
Then i took the ticket and being a sunday there was just too much rush and people waiting in queue to just go and see the Char Minar from inside.
I took some amazing pictures inside the char minar and it was one of better day trip to a monument i had taken in my life.
Its better to visit the place during december to feb because the weather is not that hot. It is also considered as the emblem of telangana and if you are in hyderabad this place should be must in your list :)